Cape Town is best known as the location of the iconic Table Mountain. The City Bowl nestles in Table Bay, where a commercial working dock and the smaller historic Victoria and Alfred harbor lie side by side.
On a boat tour in Cape Town, you can appreciate the panoramic splendor of the city and Atlantic Seaboard, or explore other stretches of the breathtaking coastline.
Magnificent sunsets, unparalleled views, diverse marine life and historically significant sites are just some of the things you can expect to experience on a boat trip from Cape Town.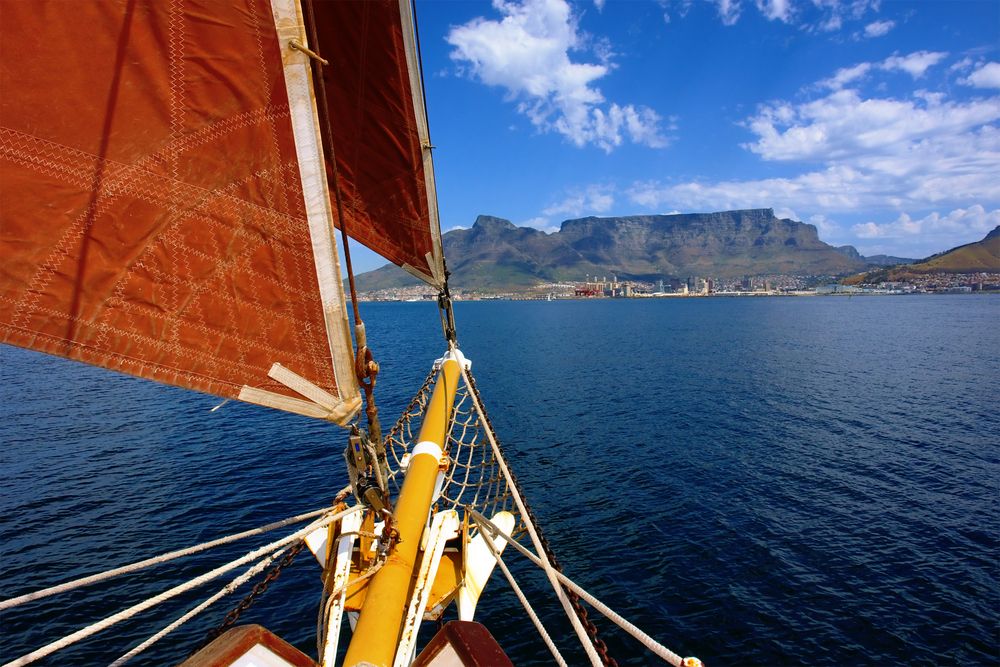 Here's all you need to know about boat tours, one of the most invigorating outdoor activities in Cape Town.
What are the most popular boat tours in Cape Town?
Boat tours are one of the many popular water-based activities in Cape Town. Weather, wind and ocean conditions all play a role in the routes and experiences you can expect on a boat trip. These are some of Cape Town's most popular boat tours:
Sunset catamaran cruise
Set sail from the pier into Table Bay in time to watch the sun set over the Atlantic Ocean with Table Mountain and the Cape Town City Bowl as your backdrop. Sip some locally produced sparkling wine aboard the catamaran while your captain directs the boat according to the prevailing wind conditions.
One and two hour sunset cruises, as well as sunset and dinner cruises which include dinner onboard or at a wharf-side restaurant, are all available options.
Harbor boat cruise
If you only have limited time available, you can enjoy a short, 30-minute boat trip around the Victoria and Alfred harbor. See the city, Table Mountain and Lion's Head from within the sheltered waters of the harbor. Sights include the Table Bay Hotel, the Clock Tower, swing bridge and cruise ship terminal.
Coastal cruise
On a coastal cruise from Cape Town, your boat will leave the historic V&A Waterfront and head into open waters. Depending on the prevailing wind conditions, you will either sail or cruise along the coast in the direction of the Green Point lighthouse or across the bay towards Milnerton. Enjoy snacks and refreshments onboard as you view Cape Town's Atlantic shoreline.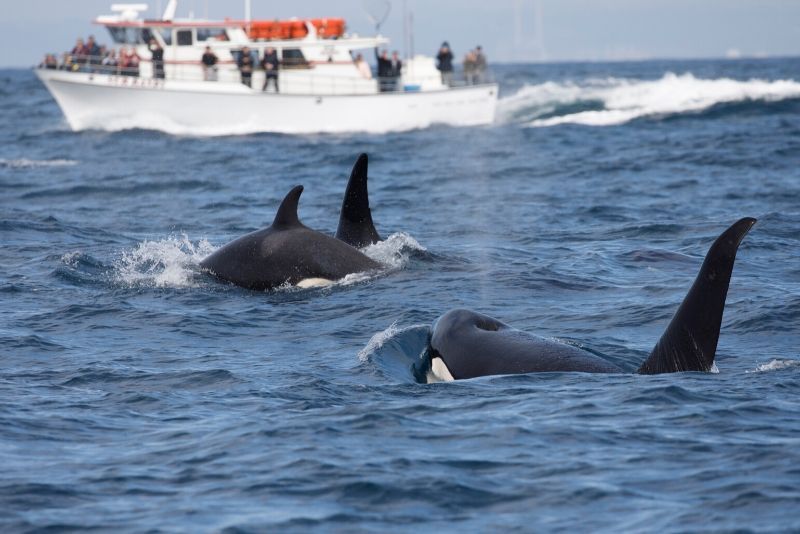 Duiker Island Seal Colony cruise
The 40-minute Duiker Island Seal Colony cruise departs from the small fishing harbor at Hout Bay. From this departure point, you will be able to view the magnificent Chapman's Peak Drive and Hout Bay's Sentinel Mountain as you head towards the island that is home to a colony of Cape Fur Seals.
Robben Island boat tour
An excursion to Robben Island takes around four hours in total and includes a return ferry trip across Table Bay to this historically significant destination. On the island, you will join a guided tour of the prison museum and follow in the footsteps of former president Nelson Mandela, who spent 18 of his 27-year prison sentence here. Some Robben Island tours also include a return hotel transfer.
Private sunset and dinner cruise for two
If you are looking for an intimate and romantic experience, or maybe an unforgettable wedding proposal location, an exclusive private sunset and dinner cruise is the ideal excursion.
On a boat trip for only two people, you can toast the sunset with a glass of sparkling wine before sitting down to a delectable candlelit dinner with the silhouette of Table Mountain and the twinkling city lights as your backdrop.
This three-hour experience is perfect for special occasions.
How much do boat tours in Cape Town cost?
Sunset catamaran cruises start at US$20 per person for a one-hour trip. A two-hour cruise costs from US$40 per person. Tours that include dinner onboard or at specially selected waterfront restaurants start at US$200 per person.
A harbor boat cruise lasts around 30 minutes and costs US$10 per person on a shared tour. Similar tours of the canals adjacent to the harbor are also available at a similar price.
Coastal cruises along the Atlantic Seaboard or across Table Bay range from US$20 per person on a one-hour shared tour to US$40 per person for a 2.5-hour excursion. Cruises that include breakfast or lunch can be booked from US$50 per person, while tours that also include a dinner at a Waterfront restaurant start at US$60 per person.
A Duiker Island Seal Colony cruise is a shared experience and starts at US$10 per person.
Robben Island boat tours which include a return hotel transfer and a guided tour of the prison museum are priced from US$150 per person.
For a private sunset and dinner cruise for two people that lasts roughly three hours, you will pay around US$1,800.
Which places are seen?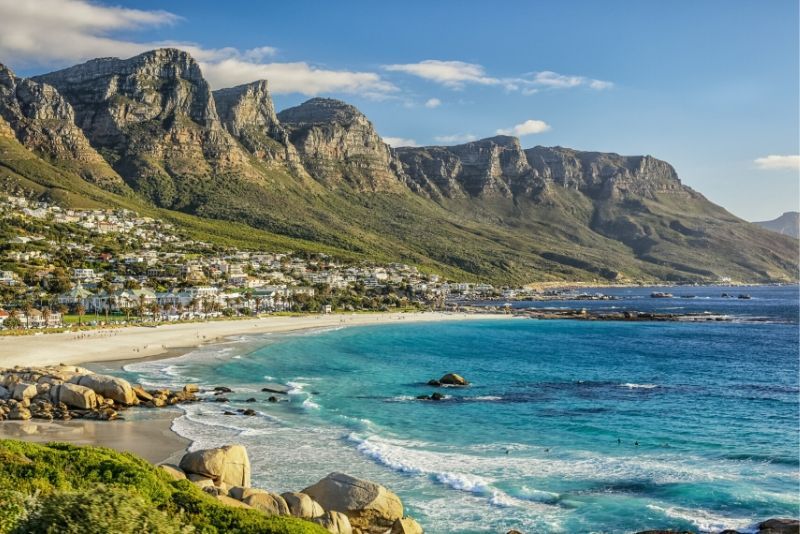 On a boat trip from Cape Town, you have the chance to view the iconic Table Mountain and the city of Cape Town from the ocean. Depending on your tour, you may also see some of the following landmarks and attractions:
Robben Island
Once an offshore prison and the place where Nelson Mandela was imprisoned for part of his sentence, Robben Island is now a museum and cultural landmark.
The Platinum Mile
The spectacular section of coastline that runs from Mouille Point in Cape Town all the way to the famous beaches of Clifton and Camps Bay is home to some of South Africa's most expensive and scenic real estate.
Hout Bay
Once a quaint fishing village, Hout Bay is now a thriving community located at the foot of the magnificent Chapman's Peak Drive. Enjoy views of the harbor and mountains as you cruise towards Duiker Island and its colony of Cape Fur Seals.
Marine life
Seals and dolphins are a common sight along the coast, and occasionally a shark or Orca may be spotted. June to November is ideal for whale watching just offshore along the coastline from Table Bay to Walker Bay, as well as in the Walker Bay area, near Hermanus and Gansbaai.
Jackass penguins are also found near Simon's Town in the False Bay region and at the Stony Point penguin colony.
How long does a boat trip last?
Boat tours in Cape Town can be as short as 30 minutes or last for as long as 8 hours. Trips to Robben Island are by ferry and take 4 hours, including the tour of the island itself. Some multi-day tours also include a boat trip, either from Cape Town or from Hermanus or Gansbaai during the whale season.
Where do boat tours leave from?
Almost all boat tours in Cape Town depart from the pier at the Victoria and Alfred Waterfront. Tour operators offer detailed instructions for locating your tour boat. You can reach the Waterfront either by private transfer, private taxi or rental vehicle.
There is ample secure parking, and taxis and transfer vehicles will drop you close to the tour departure point. For a whale watching boat tour, you will travel by road to Hermanus or Gansbaai before commencing your activity.
When is the best time for a boat trip in Cape Town?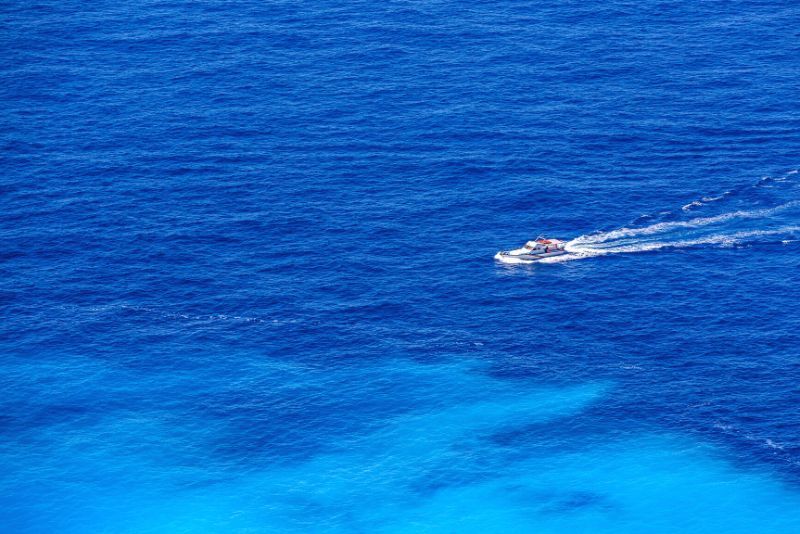 The best time for a boat trip in Cape Town are the sunrise and sunset hours. The water is often calmer at these times and the light is less harsh. Spring and autumn offer some of the best weather for boat trips.
Seas are rougher during the winter months, and boat trips may be subject to wind conditions and direction throughout the year.
Which other water activities can be done in Cape Town?
Travel tips
Bring a waterproof jacket.
Pack anti-nausea medication if you are prone to motion sickness.
Apply sunscreen regularly and wear a securely fitting hat.
Wear comfortable flat shoes. High heels are not permitted on most boats.
Do not touch any marine animals or seabirds, even if they appear relaxed around humans. They are wild animals and can be dangerous.