Walker Bay is less than a two-hour drive from Cape Town and is one of the world's best onshore and boat-based whale watching destinations.
With the graceful Southern Right Whale breeding and birthing close to the shores of the coastal holiday resort towns of Hermanus and Gansbaai, a whale watching tour in Cape Town brings you within meters of these magnificent creatures.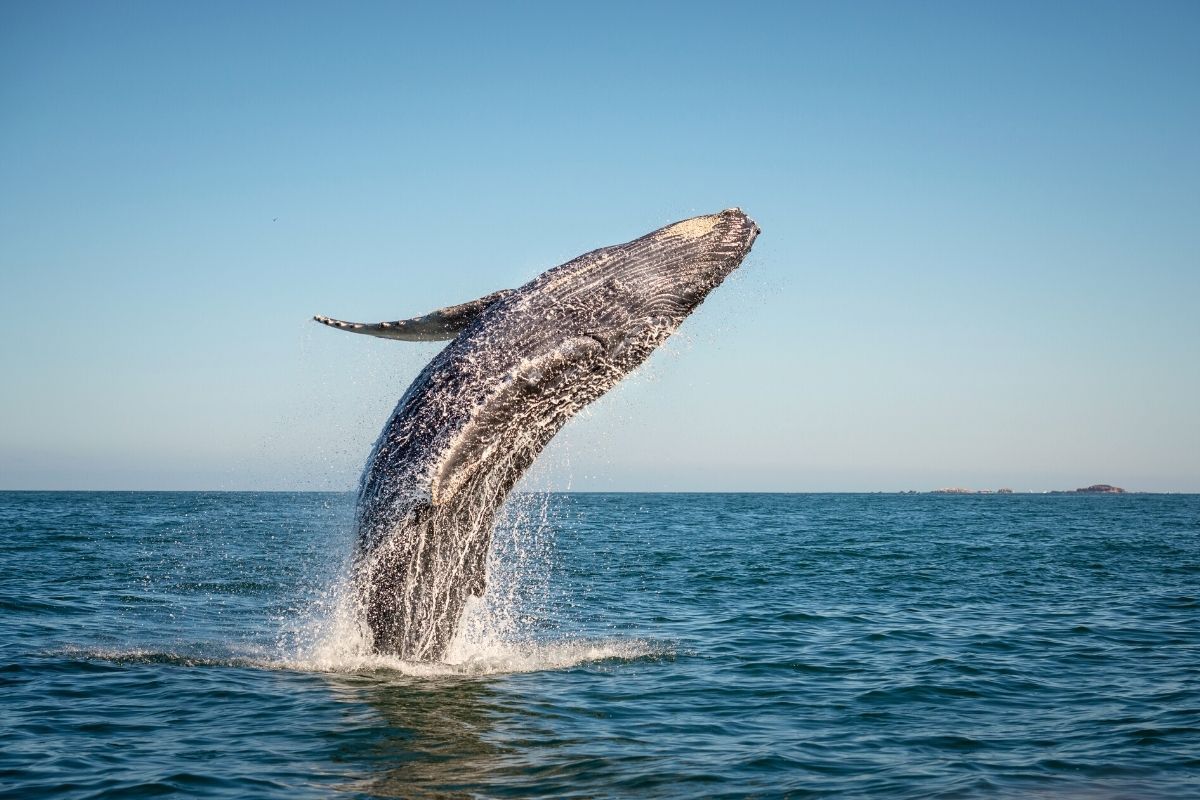 Here's everything you need to know about whale watching tours, one of the most exhilarating outdoor activities in Cape Town.
What are the best whale watching tours in Cape Town?
During the whale season, there are several different types of whale watching tours available. Here are a few of the most popular excursions from Cape Town:
Full-day small group whale watching tour
On a small group tour, you and other participants will either be collected from your hotel or directed to a central meeting point. Travel to Hermanus or Gansbaai will be by minivan and your guide or driver will tell you more about the region and its unique ecosystems.
A boat tour is included in this tour and you will either enjoy a morning tour, with the afternoon free to explore, or have the morning for land-based whale watching before hopping on board your boat tour in the afternoon. At the end of the day, you will be driven back to the meeting point or dropped at your hotel.
Private transfer and shared whale watching boat tour
Travel to Hermanus or Gansbaai with a private vehicle and driver. On arrival, you will be dropped off at the boarding point for your whale watching boat trip. Depending on the length of your tour, you will have some time to explore the town, take a walk along the scenic coastal paths and have some lunch before returning to the city.
Land-based whale watching experience with optional boat trip
Depart Cape Town in the early morning with your small group of no more than 15 people. On arrival in Hermanus, you have the option of spending the day viewing the whales from along the coastal paths or joining a two-hour boat trip at an additional cost. In the late afternoon, your driver will pick you up for your return to Cape Town.
How much do whale watching tours in Cape Town cost?
Full-day small group whale watching tours start from US$150 per adult and US$80 per child between the age of six and fourteen. This excludes meals, refreshments and any other optional activities.
A private transfer with shared or private whale watching boat tour costs from US$160 per person for a minimum of two adults. Children older than 6 pay from US$70 each. Lunch and optional activities are not included in this price.
Land-based whale watching experiences start at US$120 per person including return Cape Town transfers. An optional boat trip can be included for an additional US$80 per person.
What is included?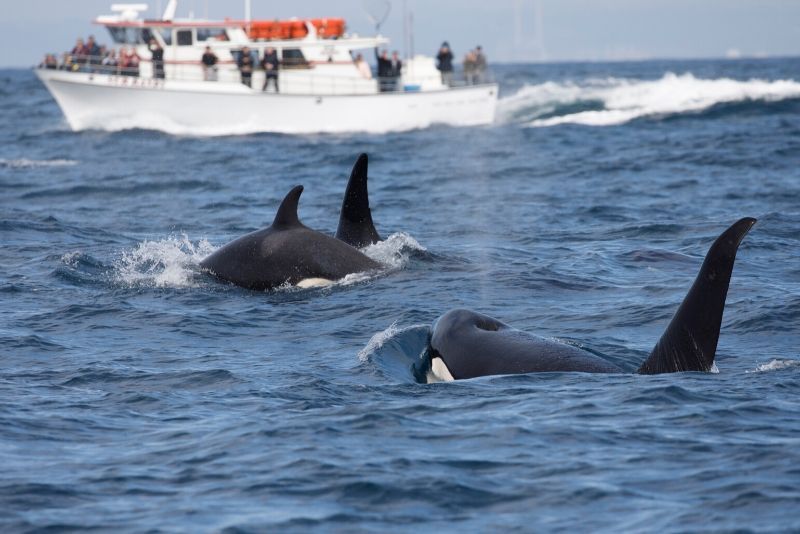 A whale watching tour from Cape Town usually includes a transfer from your hotel or a central meeting point to either Hermanus or Gansbaai. Most tours include a boat trip into Walker Bay to view the whales, but you can also opt for a land-based whale watching tour.
On board your boat, you will have an experienced guide who has a wealth of knowledge about the whales and other marine life in the area. You will also be supplied with any necessary safety equipment such as a life vest.
Some tours include refreshments and you may be offered video footage of your tour for an additional charge.
Where does it start?
Full-day tours from Cape Town or a private transfer to Hermanus, typically start with a collection from your Cape Town hotel. If you are self-driving or including a whale-watching experience as an additional activity while on another tour, you will be able to join your boat-based whale watching excursion at the new harbor in Hermanus.
How long does it last?
Full-day whale watching excursions from Cape Town typically last between 6 and 9 hours, including traveling time and time to wander around the town and enjoy a relaxed lunch. The boat trip usually included in a whale watching tour can last anywhere between 1 and 2 hours.
When is the best time for a whale watching tour in Cape Town?
The best time for a whale watching tour is between the months of June and December, when Southern Right Whales move into the coastal waters to mate and breed along the Western Cape's south-eastern shores. Peak viewing months are September and October.
Winter is the rainy season in the region, and the spring and early summer months are typically drier and warmer.
Are there any combo available with whale watching tours in Cape Town?
There are a variety of combo tours available from Cape Town that include whale watching:
Whale watching and winelands tour from Cape Town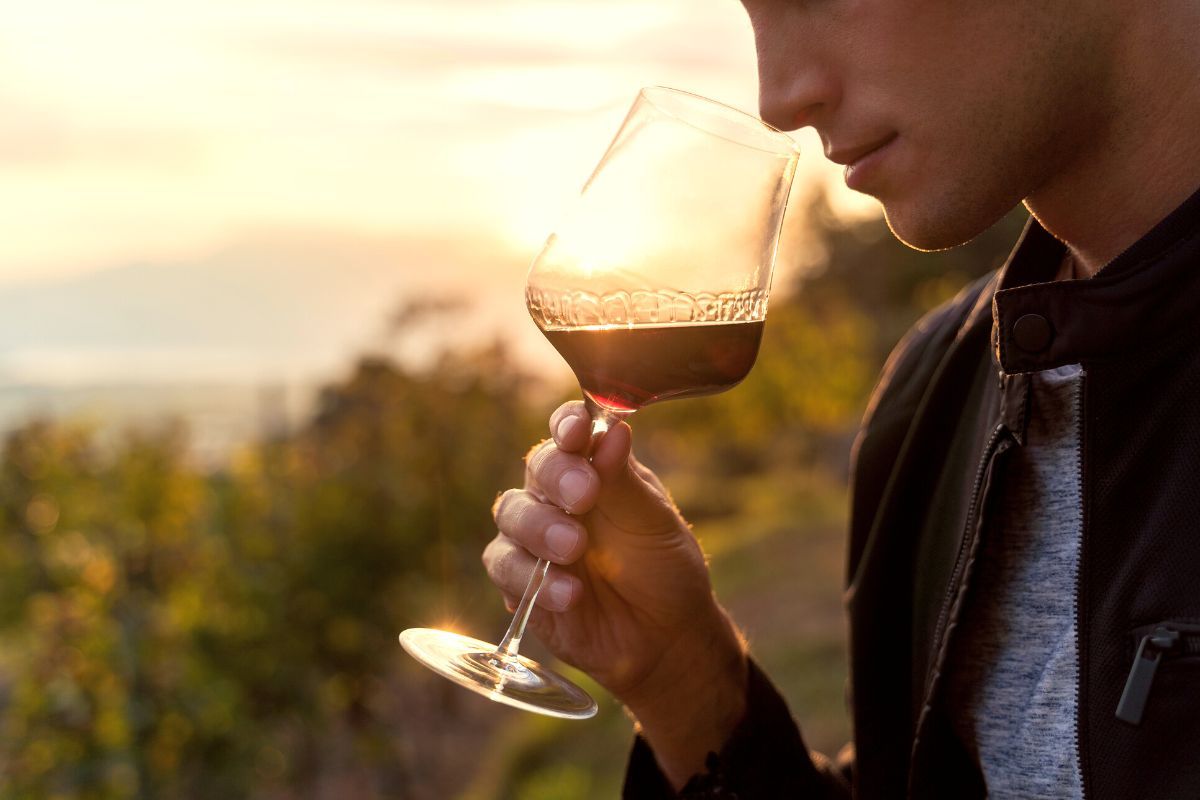 A full-day excursion that begins with a trip to Hermanus for whale watching, followed by a stop in the Winelands for wine tasting on the return trip.
Shark cage diving and whale watching tour
You can combine a whale watching boat tour in Hermanus with a shark cage dive in Gansbaai. This is an action packed and adrenaline filled day of water-based activities.
Hermanus whale watching and Stony Point penguins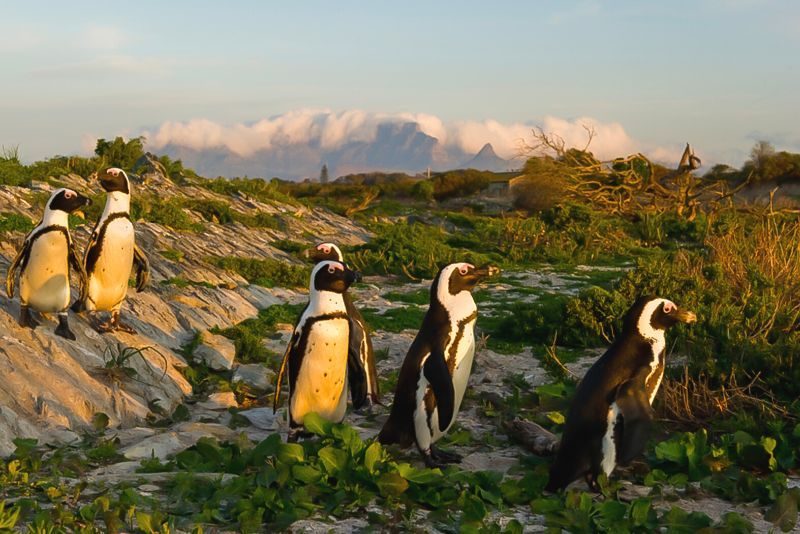 After a morning spent whale watching, travel to the Stony Point penguin colony to see these adorable seabirds up close.
3-day whale watching, safari, Robben Island and Table Mountain tour
Experience some of Cape Town's most iconic experiences on a 3-day tour that includes a ferry trip to Robben Island, a cable car trip up Table Mountain and a whale watching excursion in Hermanus.
Are children allowed on a whale watching tour in the city?
Children are usually permitted to join most whale watching excursions. The onus is however on the parent or guardian to ensure the child complies with all safety requirements and does not cause disruption for other passengers onboard.
If your child suffers from motion sickness, it may not be advisable for them to join this type of excursion.
What happens in case of bad weather?
Different operators will have different policies regarding launching boats during inclement weather or rough sea conditions. Please check the policy for your specific operator. In general, if an operator cancels due to bad weather or high seas, you will be offered an alternative tour date or a refund.
Which other water activities can be done in Cape Town?
Travel tips
Take anti-nausea medication if you are prone to motion sickness.
Pack a wind and waterproof jacket.
Remember sunscreen and a securely fitting hat.
A polarizing filter for your camera lens will reduce reflection and glare on the water.
Choose a tour that includes a boat trip, or book your whale watching boat excursion in advance.