When you think of Barcelona, snorkeling might not come to mind. With its impressive mosaics, mouthwatering paella and staggering monuments, you'd be forgiven for overlooking what lies beyond the seaside.
Take a Barcelona snorkeling tour to escape the bustling city and enter a world of dazzling colors brimming with marine life.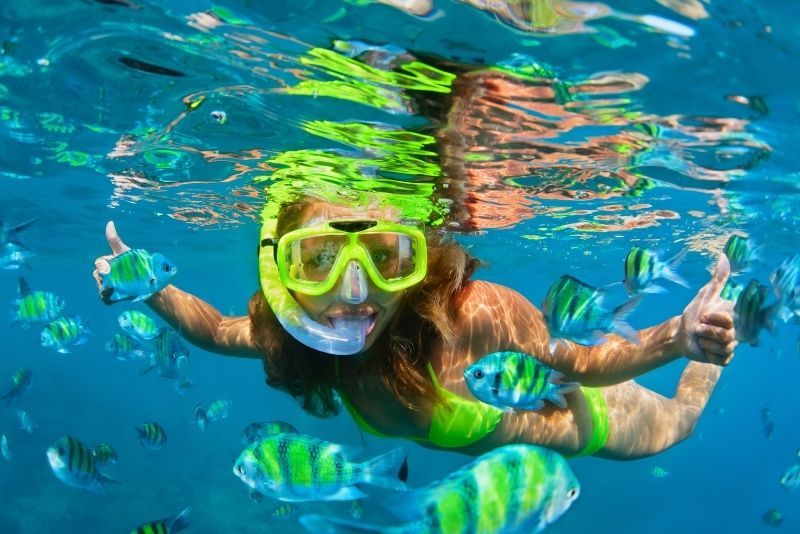 What are the best snorkeling tours in Barcelona?
Costa Brava kayak and snorkel tour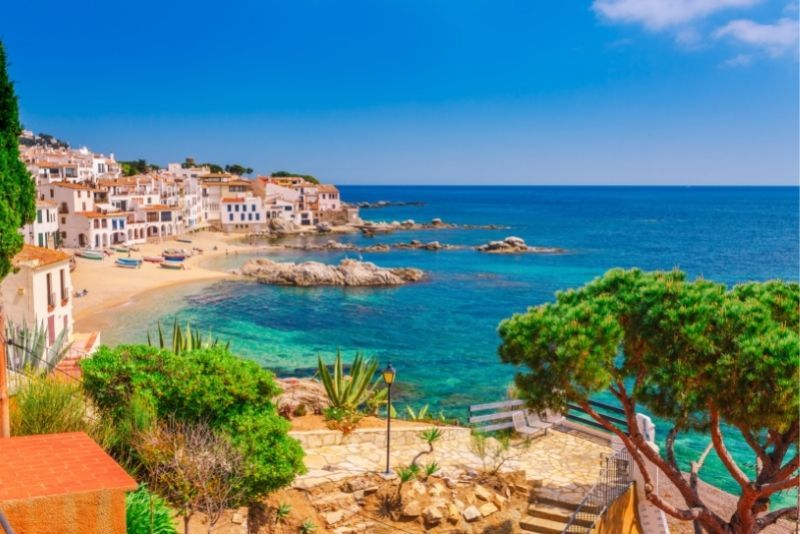 Most snorkeling tours in Barcelona combine both water activities and travel from the capital city along the Costa Brava. You'll have a professional guide to teach you how to paddle correctly and show you secret caves along the dramatic coastline.
You'll stop to make a splash in the water and discover what lies beneath the gentle waves. Once you've worked up an appetite, you'll enjoy a lunch of sandwiches provided by your guide before slowly making your way back to Barcelona.
Barcelona snorkeling and kayaking tours cost approximately €80 and include equipment hire, travel sports insurance and lunch. You'll also have a professional guide to accompany you.
Costa Brava kayak and snorkel tour, food experience and visit to Tossa de Mar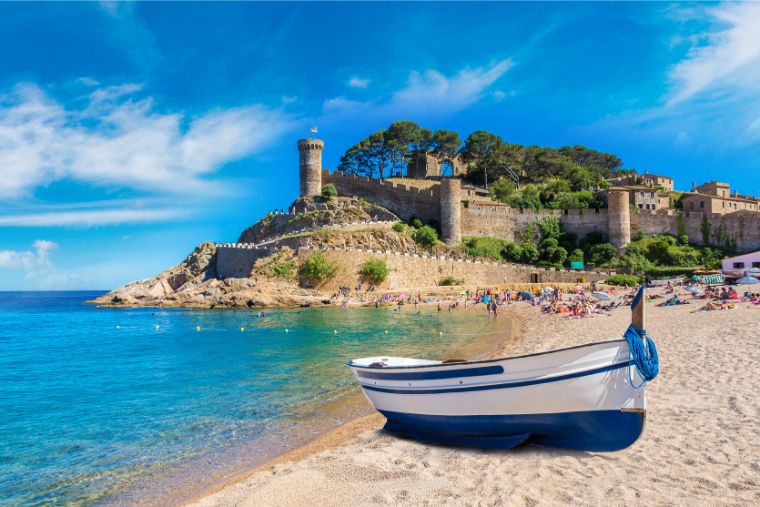 This combination tour travels along the Costa Brava coastline by kayak, peeking into hidden caves that can only be explored from the ocean.
You'll do a spot of snorkeling in the calm waters before heading to the beach of Tossa de Mar for a traditional Spanish lunch. Once you've had your fill of Mediterranean fare, you'll have time to explore the medieval town before returning to the city.
This snorkeling tour from Barcelona includes round-trip transportation, equipment rental, insurance and a professional instructor. Lunch in a beachside restaurant is also provided, and you'll pay about €100 for the 10-hour tour.
2-Hour Barcelona snorkeling tour with instructor
This snorkeling tour takes you to a golden beach in Barcelona to explore the warm waters of the Mediterranean and discover the abundance of life forms that call the ocean home.
Common sea creatures that roam the ocean in this part of the world include painted combers, sea bream, sunfish and manta rays. You'll be part of a small group of 10 or fewer participants, and you'll have an instructor to teach you the basics if you've never snorkeled before.
How much do snorkeling tours in Barcelona cost?
Most snorkeling trips in Barcelona include a kayaking experience, and you'll pay around €80 for all of the above, plus kayak hire and lunch. A two-hour snorkeling tour costs around €17 and includes snorkeling equipment, wet suit rental and a professional guide.
What is included in a snorkeling tour in Barcelona?
Snorkeling tours in Barcelona usually include all hired equipment, such as a wetsuit, snorkel and kayak if you're taking a combination excursion. You'll have a professional guide on hand, and round-trip transportation from the city is provided.
Most excursions include a lunch of sandwiches and some even supply alcoholic beverages. You'll also be covered by travel sports insurance in the unlikely event of an accident.
Where do snorkeling tours in Barcelona start?
Popular meeting points for snorkeling excursions in Barcelona include the Arc de Triomf and the Carrer de la Marina. However, tours differ in their starting location and you should check where yours departs from before booking.
How long do snorkeling tours in Barcelona last?
Some snorkeling tours last two hours and take place in the vicinity of the city. The majority of tours are eight to 10 hours in duration and travel north up the coast via kayak.
When is the best time for a snorkeling tour in Barcelona?
As most snorkeling tours in Barcelona include kayaking, you should consider booking a trip that starts in the morning while the weather is milder. Trips last all day and you'll enjoy the chance to cool off in the ocean when temperatures rise in the middle of the day.
Is it safe to take a snorkeling tour in Barcelona?
Snorkeling tours are a safe and fun way to spend a day in Barcelona. However, it's not advised for pregnant travelers or those with back or shoulder problems to participate. Most tours include travel sports insurance to cover you in the case of an accident.
Are children allowed on a snorkeling tour in Barcelona?
Children are welcome to participate in a Barcelona snorkeling tour, although some tours have an age limit of 7 or 14.  
What happens in case of bad weather?
In cases of bad weather, you'll be offered a different date for your tour or a full refund if an alternate date is not appropriate.
Travel tips
You can borrow a snorkel vest if you want to feel confident in the water.
If your snorkeling tour in Barcelona includes lunch, inform your provider of any dietary requirements upon booking.
Ensure you stay hydrated while kayaking and snorkeling, as the weather can reach scorching temperatures.
Bring a towel on your snorkeling excursion.