Barcelona may be best known for its incredible architecture, 5-star restaurants and buzzing nightlife —but there is a lot more to this coastal Spanish city than what first meets the eye.
With dozens of exciting outdoor and sports activities in Barcelona, there are endless opportunities for adventure.
Thanks to its moderate weather all year round, beautiful sandy beaches and close proximity to forested mountains, Barcelona is a dream destination for thousands of nature lovers and outdoor enthusiasts from around the world.
Boat Tours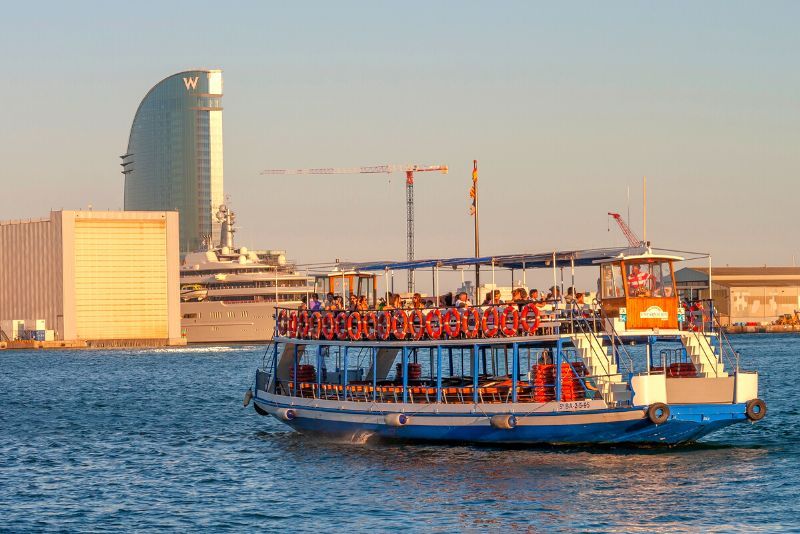 See the capital of Catalonia from an entirely new perspective when you book a boat tour in Barcelona.
Whether you are looking to enjoy a leisurely sail onboard a catamaran or get your adrenaline pumping with a fast-paced jet ski or jet boat tour, there is an excursion to suit every preference!
You could also add some fun and excitement to your boat tour by going with an option that includes banana boating or parasailing — sure to make for a memorable experience!
Bike Tours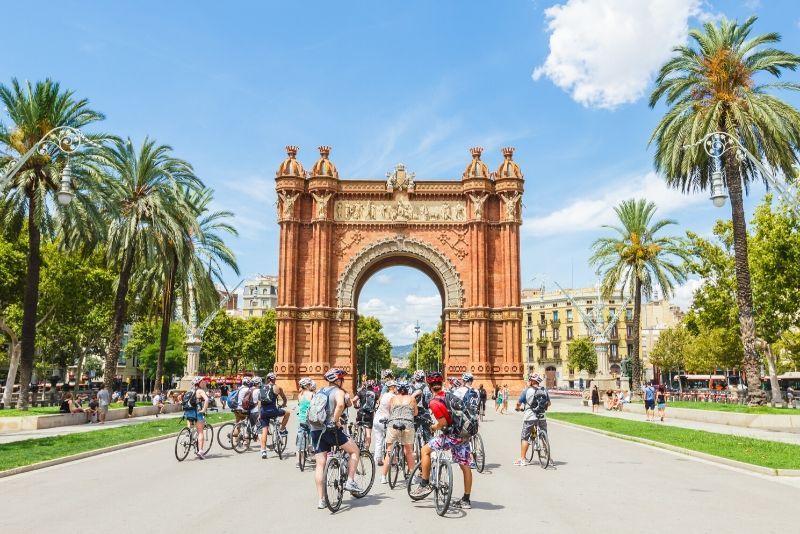 Get in a healthy dose of sightseeing as you pedal through one of the most beautiful cities in the world when you book a bike tour in Barcelona. With plenty of options to choose from, including e-bike tours, graffiti bike tours and architecture bike tours — there is truly something for everyone.
If city cycling is not your thing, you could also go for a bike ride through the picturesque local vineyards, stopping to taste delicious local wines along the way.
Hiking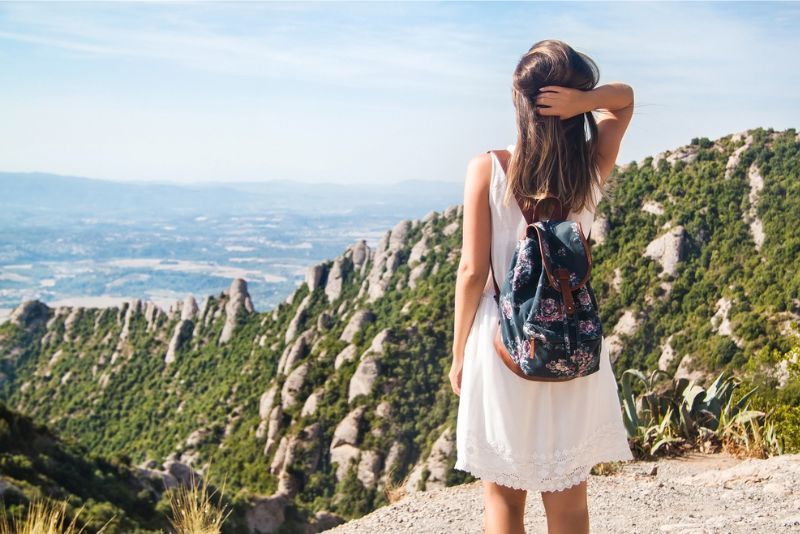 Hiking in Barcelona is a popular activity as it allows you to step away from the hustle and bustle of the fast-paced city and explore its beautiful natural surroundings.
Breathe the fresh mountain air of the Spanish countryside as you take in the magnificent views on offer.
One of the most popular places to hike around Barcelona is Montserrat, a multi-peaked mountain range that is just 50 kilometers outside of the city. Igualada is another popular hiking destination as the region is filled with trails of varying difficulties.
Horse Riding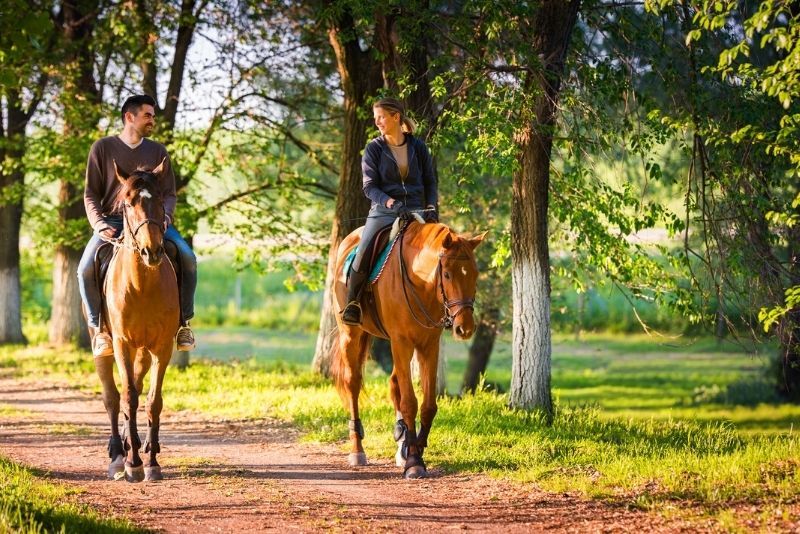 Visit a nearby horse ranch and saddle up as you prepare for a memorable experience on a horse that your instructor will choose for you based on your experience level.
Horse riding typically takes place in Montserrat, Montseny, Sitges and even the Pyrenees.
A horseback riding tour in Barcelona provides you with the opportunity to see the Catalan countryside from a fresh perspective. Trot, canter and gallop across fields and through forests as you connect with nature and spend some time outdoors.
Kayaking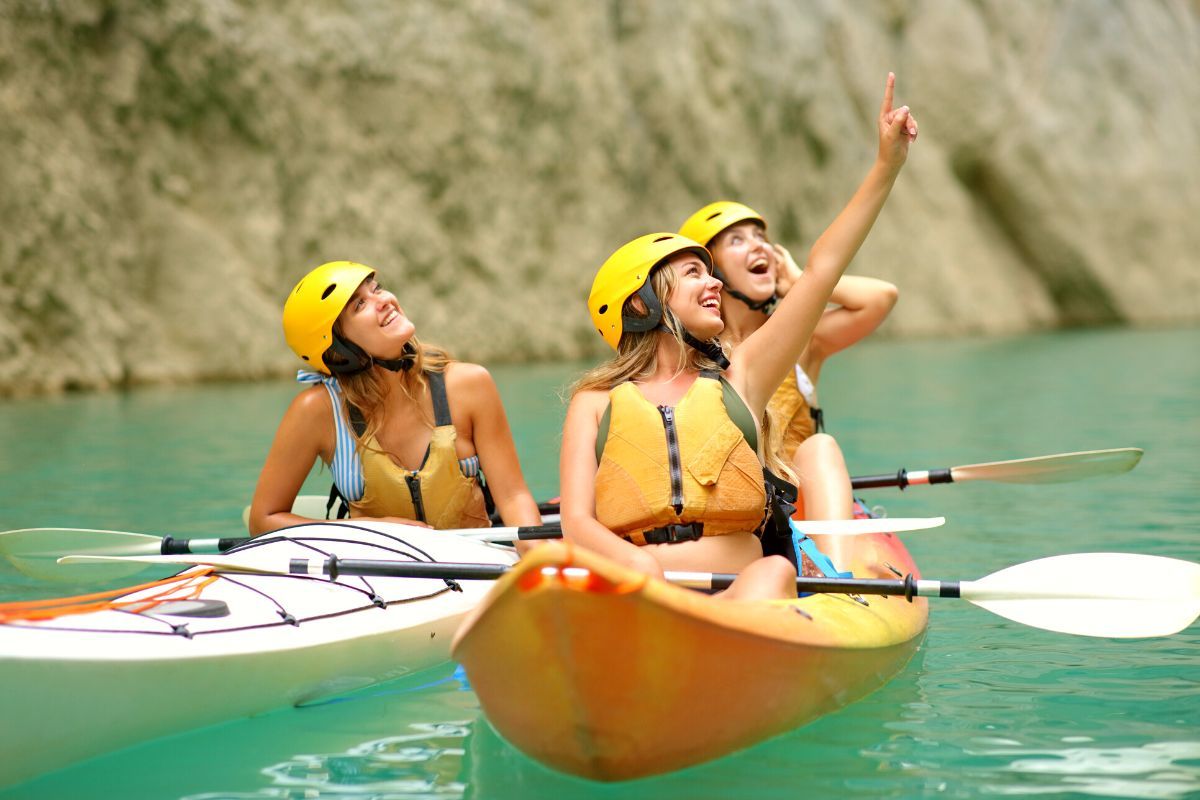 Take the time to relax and explore the crystal clear waters of the Mediterranean when you dedicate a morning or afternoon to kayaking in Barcelona. The city and its surrounding coastal areas provide plenty of opportunities for kayaking adventures.
Kayaking is a relatively easy activity, which is suitable for a variety of fitness levels. Discover some of the region's most pristine bays, beaches and coves when you rent a kayak or book a kayaking tour.
While canoeing is very similar to kayaking, canoeing tours in Barcelona typically take place on reservoirs as opposed to the ocean.
Hot Air Balloon Rides
With its many natural parks, picturesque farmlands and multi-peaked mountain ranges, central Catalonia is a truly beautiful part of the world. See rural Catalonia from a bird's eye view when you book an unforgettable hot air balloon ride in Barcelona.
Hot air balloon launch sites are all around 30 minutes away from the city, and while you may not fly over Barcelona itself, you'll get to see part of the city from a distance as you soar over the Spanish countryside at a gentle pace.
Helicopter Tours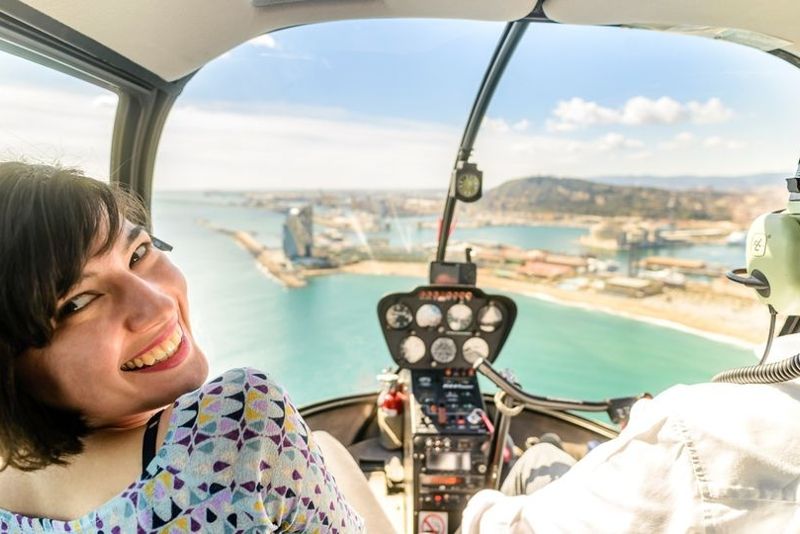 Fly above the sandy beaches of Barcelona, with the city and its many attractions on the one side and the blue Mediterranean Sea on the other.
Helicopter tours in Barcelona allow you to familiarize yourself with the city's layout as you gain a new appreciation for the natural beauty of the Catalonia region.
In addition to helicopter excursions, there are also plenty of airplane tours in Barcelona. So take your pick of what suits you best and take to the skies on an adrenaline-filled adventure!
Snorkeling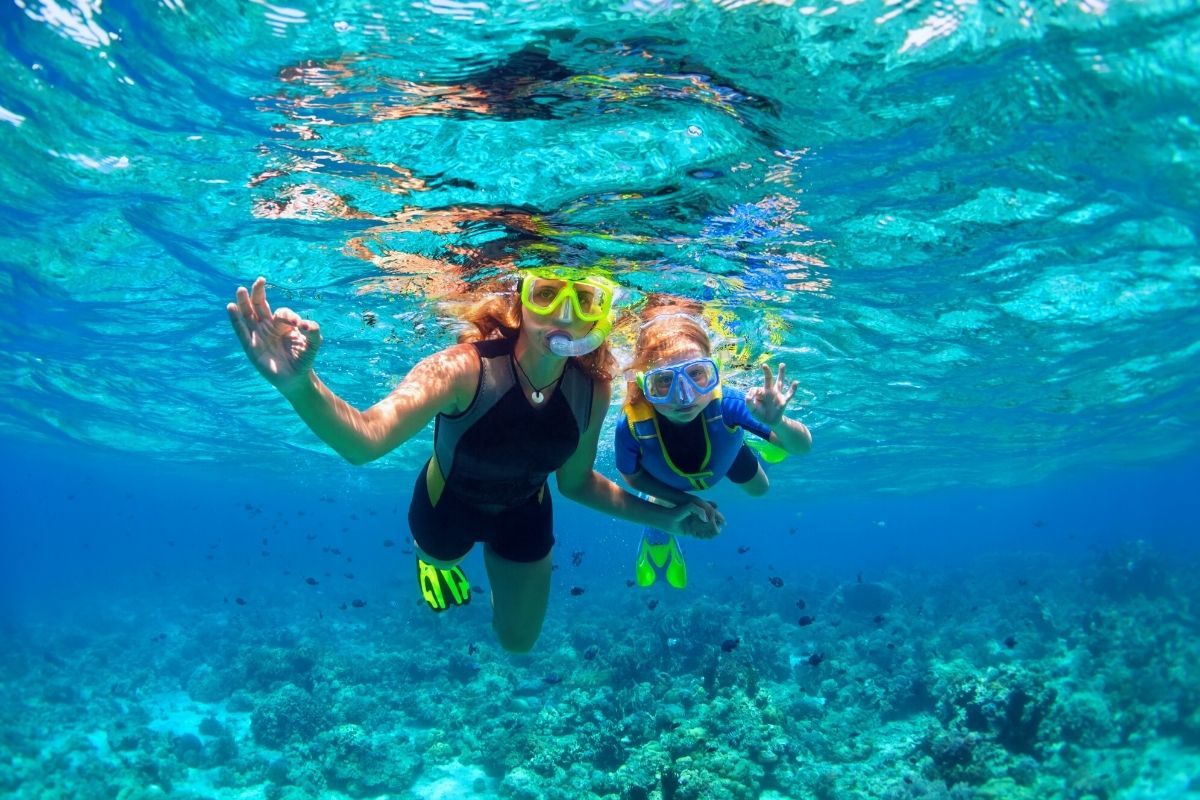 While Barcelona offers plenty of attractions to see on land, you shouldn't forget about the underwater wonderland just waiting to be discovered. The Costa Brava beaches, with their clear water and sandy bays, provide the ideal destination for snorkeling in Barcelona.
If you're looking for an activity that is a bit more adventurous, you could also try scuba diving, which allows you to explore deeper parts of the Mediterranean Sea and its vibrant sea life.
Bungee Jumping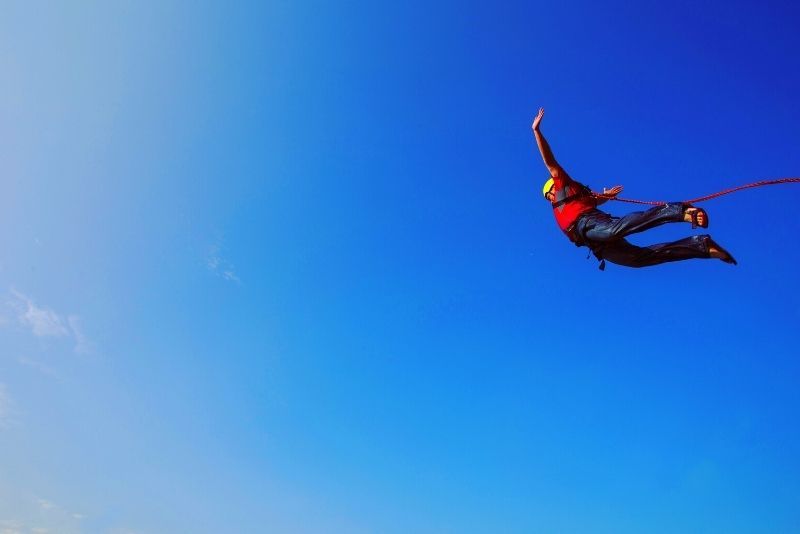 Bungee jumping provides the perfect way to immerse yourself in nature while getting your adrenaline pumping. Conquer your fear of heights and tick an item off your bucket list when you go bungee jumping in Barcelona.
Bungee jumping takes place in Montserrat, as well as Sant Sadurní d'Anoia—both of which are under an hour's drive from the city. If you want to share the special experience with a loved one, you could also choose the tandem option.
Surf Lessons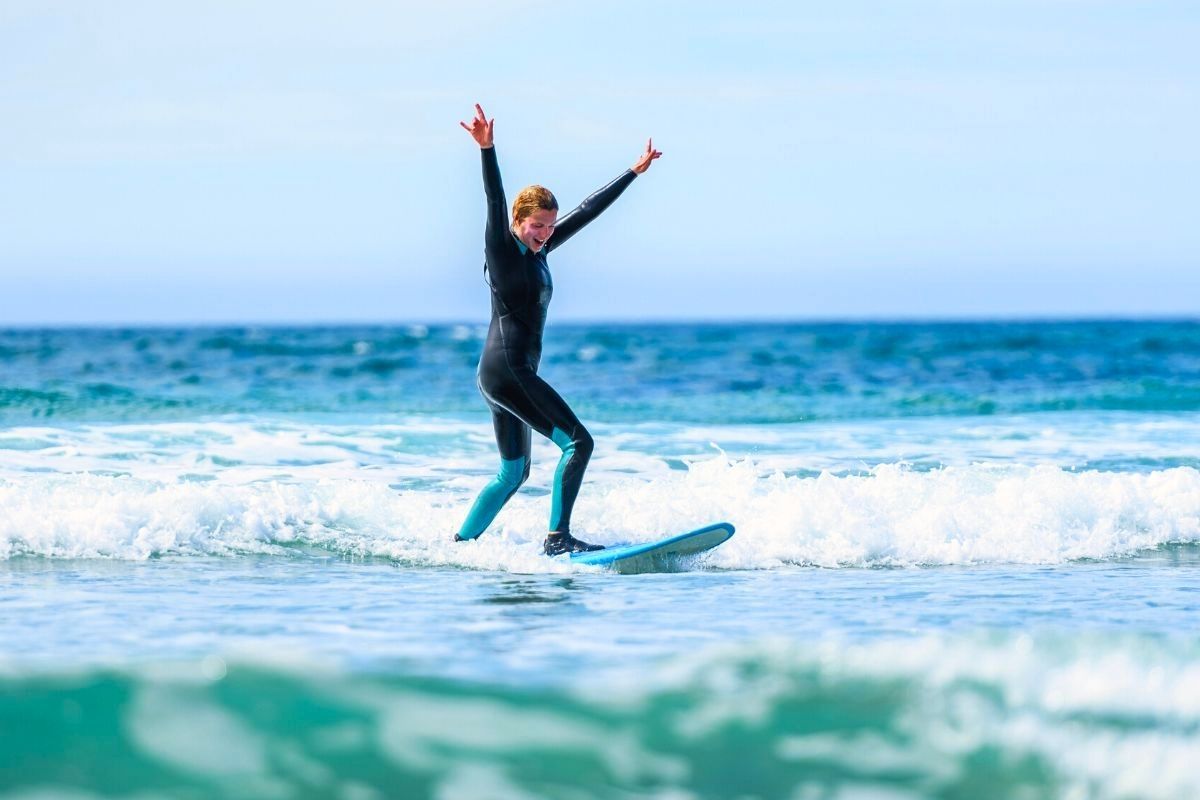 Learn how to ride the gentle waves of the Mediterranean Sea by booking a few surf lessons in Barcelona. The city and its nearby beaches provide fantastic surfing conditions for beginner surfers, intermediates and even professionals.
If you're interested in trying something a little different, you could try stand-up paddleboarding, which is an incredibly popular activity in Barcelona.
Alternatively, you could harness the power of the wind by booking a windsurfing or kitesurfing lesson. These activities allow you to enjoy the beauty of Barcelona's beaches as you learn a new skill!
Paragliding
Enjoy the feeling of freedom and lightness as you fly over the Spanish countryside when you decide to try out paragliding in Barcelona. If you have a fear of heights, there is nothing to worry about as a professional paragliding instructor will be with you every step of the way.
Paragliding flights do not typically take place over the city itself, but rather the nearby areas of Avia, Montserrat and Berga. Choose between a flight over the multi-peaked mountain ranges or over the coast!
Jeep Tours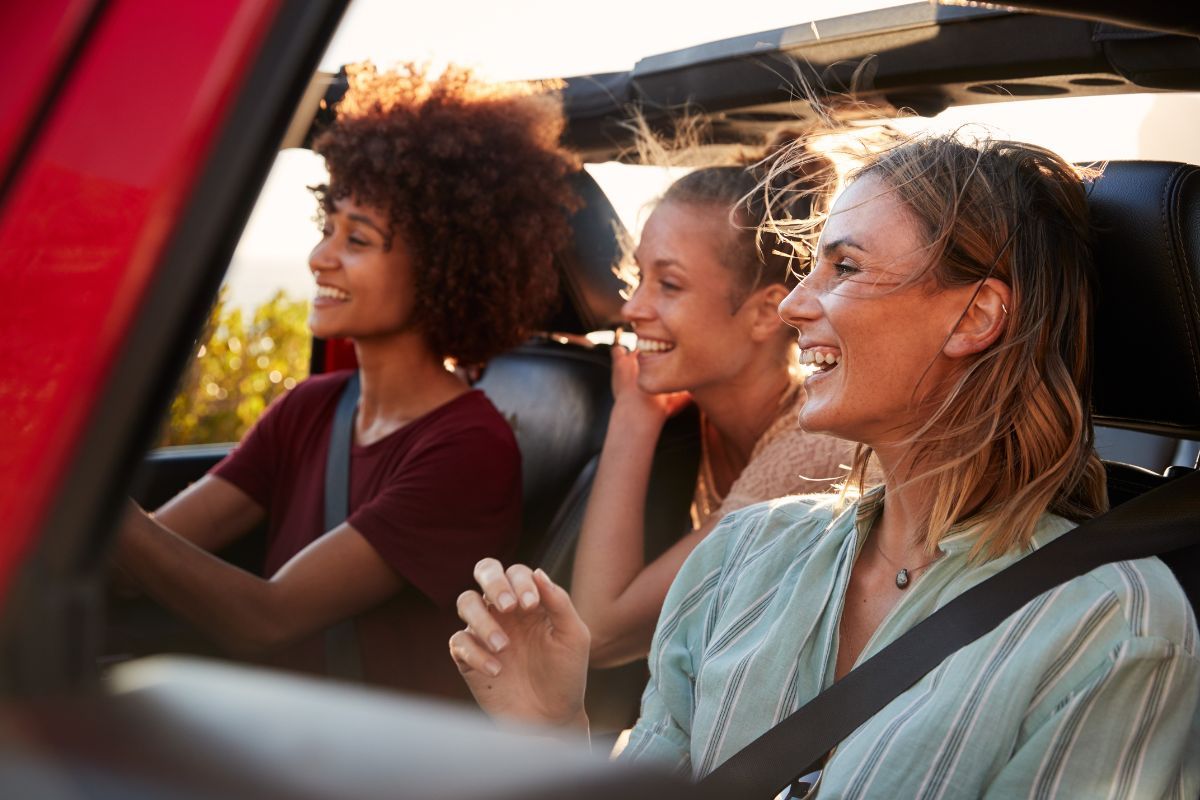 Jeep tours in Barcelona allow you to experience the city and the Catalonian countryside in an open-air 4x4 vehicle. Get off the beaten path and see parts of Spain that you wouldn't have been able to otherwise.
Quad tours and buggy tours in Barcelona are also incredibly popular if you are looking to go completely off-road. Are 4x4s not your thing? Then you may be interested in an experience that offers Ferarri driving through the city!
Flyboard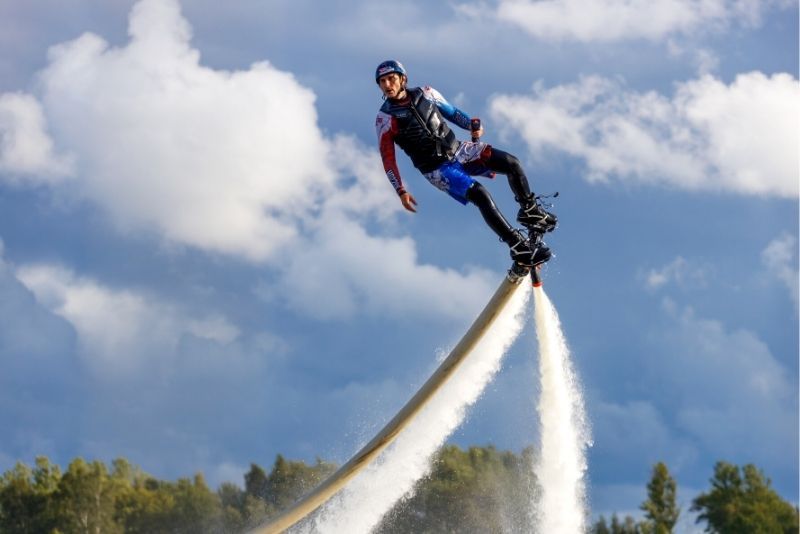 Flyboarding is a relatively new experience that makes use of a hydro-flighting device that propels you above the water. When you decide to flyboard in Barcelona, you definitely won't regret opting for this truly unique experience that allows you to essentially 'walk on water'.
Wakeboarding in Barcelona is another fun-filled watersport, whereby you get towed behind a speedboat and get to carve in its wake. Wakeboarding is certainly a favorite activity among visitors and locals alike.
Zip Lining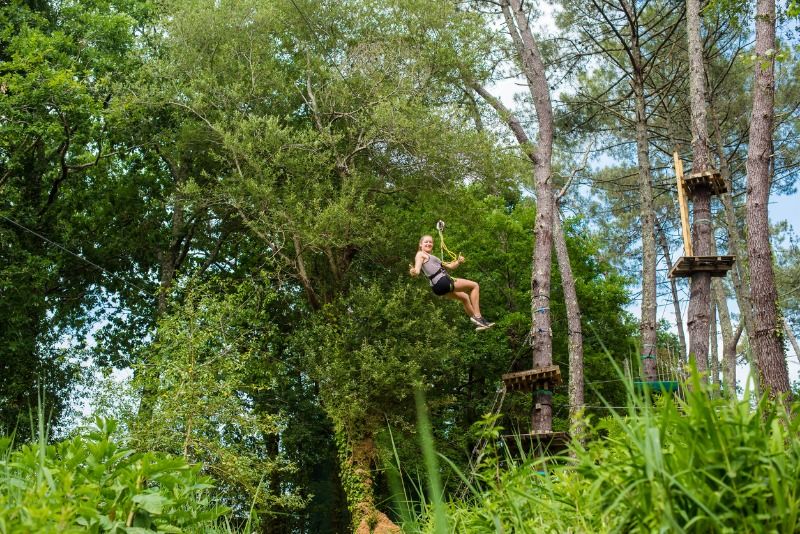 Visit one of the city's nearby adventure parks and partake in a high ropes and zip-lining adventure that will get your blood pumping and allow you to experience some of the most beautiful parts of the Catalonian countryside.
Canyoning and abseiling are often included in zip-lining tours in Barcelona and certainly make for a memorable outdoor experience.