As the cosmopolitan capital of Spain's Catalonia region, Barcelona is the ideal destination for those who are keen on incredible architecture, fantastic food, golden beaches and great weather all year round.
While there is certainly no shortage of exciting things to see and do in Barcelona itself, you shouldn't miss out on what the surrounding towns, villages, mountains and beaches have to offer.
Get out of the busy city for the day and immerse yourself in the region's breathtaking natural beauty with a day trip from Barcelona. Whether you're interested in exploring Medieval villages, visiting Dali's birthplace or relaxing on secluded beaches, there is a day trip for you.
Montserrat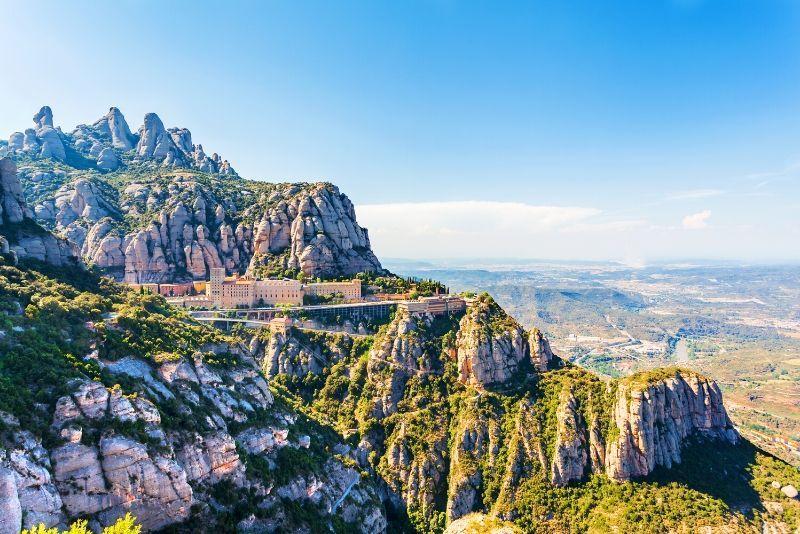 Montserrat is a multi-peaked mountain range just 50 kilometers northwest of Barcelona. Day tours to the Montserrat mountains are some of the most popular excursions from Barcelona, largely due to the region's breathtaking views of the Spanish countryside.
The region offers the ideal opportunity to familiarize yourself with Catalan culture as you hike up mountain paths, explore hidden caves and taste local delicacies. There are plenty of Montserrat wine tastings and hiking tours on offer and there is an excursion to suit every preference.
Some of Montserrat's top-rated attractions include its cogwheel train, the Benedictine Monastery of Santa Maria de Montserrat and the famous statue of the Black Madonna.
Costa Brava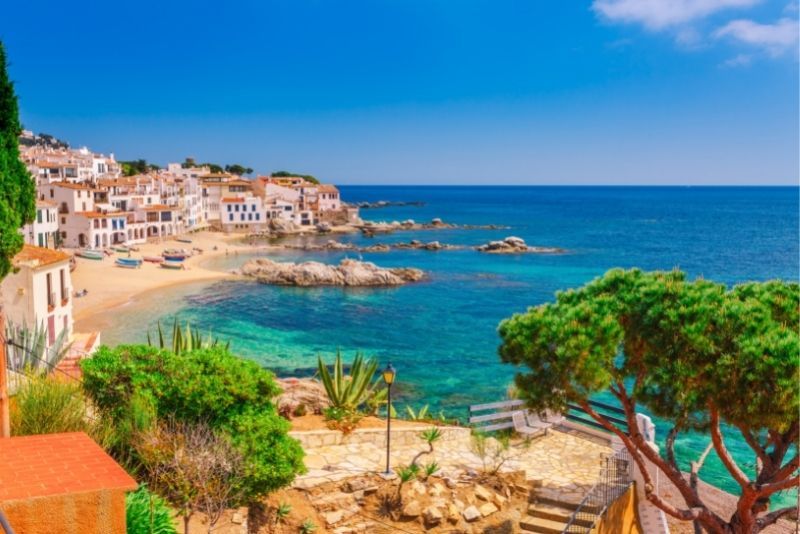 Costa Brava is a picturesque coastal region of northeastern Spain, which stretches from the town of Blane all the way to the French border. This charming piece of coastline is dotted with medieval villages, secluded beaches, rocky coves and sprawling vineyards.
Day tours to Costa Brava from Barcelona promise to provide spectacular seascape views as well as an introduction to Spain's beloved "wild coast." Take the opportunity to swim at pristine beaches, explore coastal villages and taste authentic local delicacies.
Many Costa Brava day tours include outdoor activities such as hiking, kayaking and snorkeling tours from Barcelona, which allow you to fully engage with the region and its incredible natural beauty.
Girona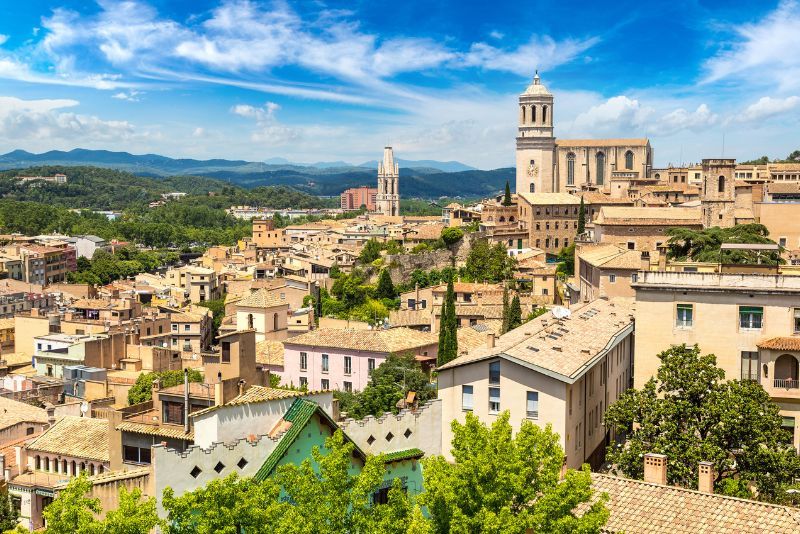 If you're interested in visiting another vibrant city in Catalonia, you may be interested in a day trip to Girona from Barcelona. It is located around 100 kilometers north of Barcelona, beside the River Onyar.
Steeped in fascinating history, Girona is known for its Old City as well as its 13th-century Jewish Quarter. While it is similar to Barcelona in many ways, Girona is the smaller and less touristic of the two Catalan cities— making for a relaxing day out.
Stroll through the ancient city streets, admiring the colorful houses along the river and visiting Girona's top-rated cultural attractions along the way. Girona also acts as the gateway to Costa Brava, which is why so many Costa Brava day trips make a short stop in the city.
Figueres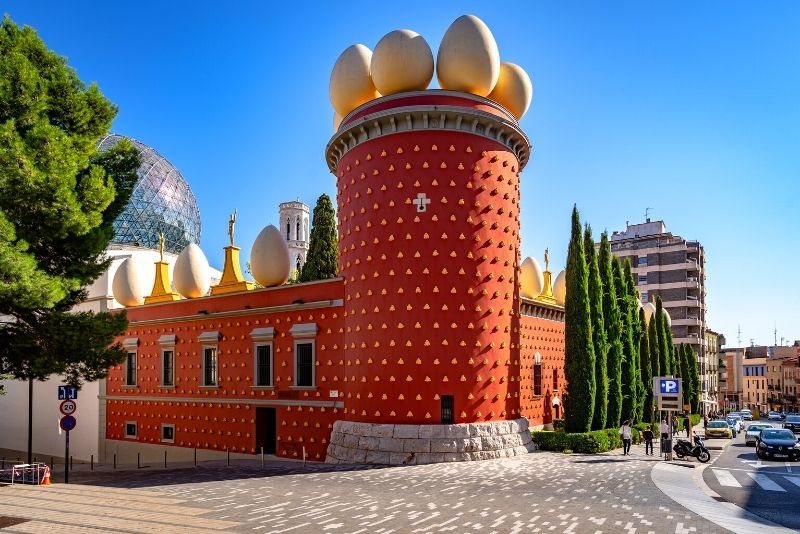 The small city of Figueres is often included in Costa Brava day trip itineraries or is visited in conjunction with the neighboring city of Girona. Figueres is most famous for being the birthplace of the world-renown surrealist artist Salvador Dali.
Despite its small size, Figueres is a lovely city to visit and has a surprisingly large number of attractions on offer— including a museum that Dali himself designed, St Peter's Church and the Castell de Sant Ferran.
There are countless tributes to Dali throughout the city— making a Figueres day trip from Barcelona a must-do for those who are interested in the artist's life and works.
Sitges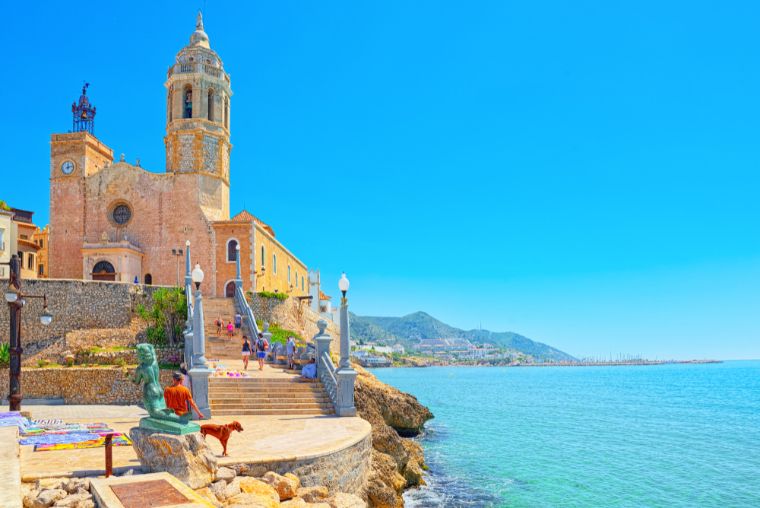 Located just 35 kilometers southwest of Barcelona, Sitges is the ideal destination for those looking to get out the cosmopolitan for the day but don't want to stray too far. Sitges is a charming coastal town that is best known for its film festival, beaches and buzzing nightlife.
Whether you're interested in going kite surfing, horseback riding tours or simply strolling through the Old Town, this top-rated tourist destination offers something for everyone.
Sitges is often praised for being one of Spain's most beautiful towns, and it is easy to understand why when you lay your eyes on its gorgeous beaches, white-washed buildings, and the shimmering Mediterranean Sea.
Andorra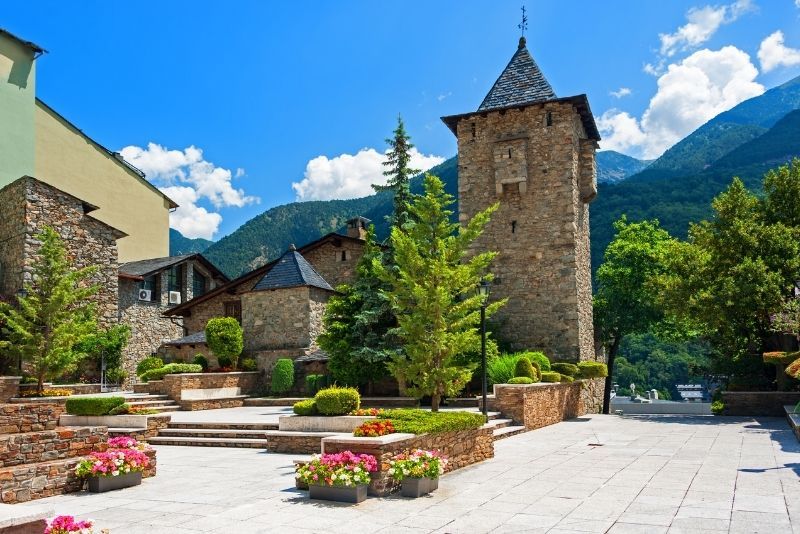 Andorra is a tiny landlocked country— located in the Pyrenees Mountains, neatly nestled between Spain and France and just 3 hours away from Barcelona. Andorra is over 480 square kilometers in size, making it one of Europe's smallest countries!
The microstate is known for its ski resorts, duty-free shopping, sweeping valleys and beautiful Romanesque architecture— all of which make Andorra a wonderful day trip destination for those staying in Barcelona.
Explore the enchanting ski slopes, breathe in the fresh mountain air and take the opportunity to tick another country off your bucket list when you book an Andorra day trip from Barcelona.
Pyrenees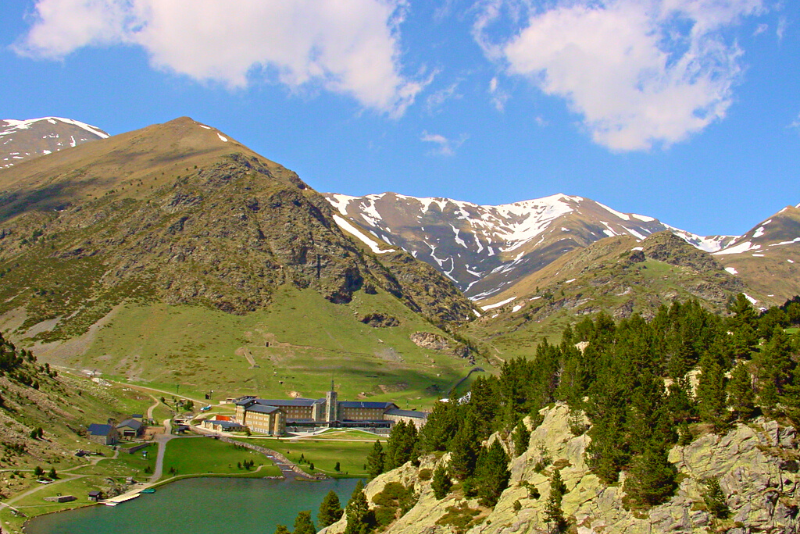 The Pyrenees Mountains stretch for over 400 kilometers and act as a natural border between Spain and the rest of Europe. The Pyrenees are characterized by their sharp, often snowy, peaks and the diverse landscape throughout the mountain range.
If you want to get out of the busy city of Barcelona for the day and enjoy some fresh mountain air, then a Pyrenees day trip could be the perfect solution. The awe-inspiring mountain range is perfect for hiking, snowshoeing and visiting hidden waterfalls.
Visit quaint medieval towns along the way and enjoy a plethora of photo opportunities on your Pyrenees excursion that promises to leave you speechless when you see the mountains' incredible natural beauty.
Tarragona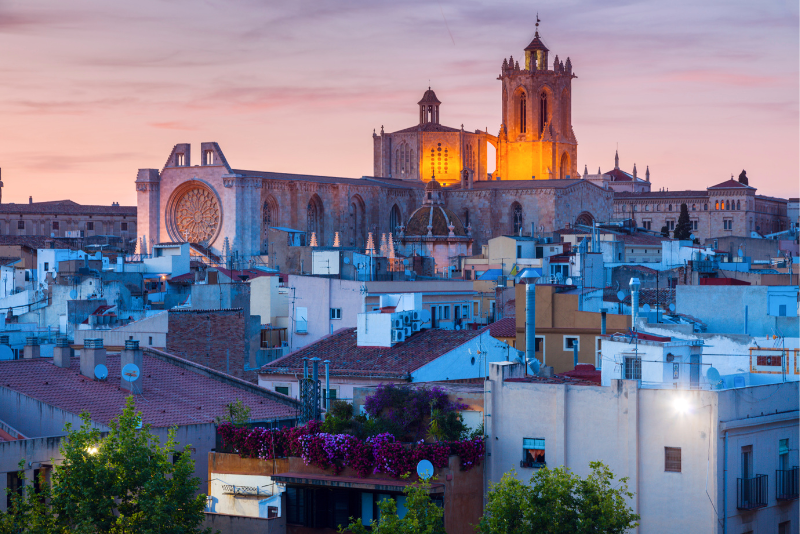 Tarragona may appear to be just another scenic port town on the Spanish coast, but what sets it apart is the wealth of fascinating attractions that are scattered throughout the town. Just strolling through Tarragona and taking in its unique atmosphere promises to be an enjoyable experience.
The strong Roman influence in Tarragona is evident through the 2nd-century amphitheater built on the seafront as well as the town's Necropolis, which contains ancient Roman tombs. Other attractions include the Medieval Quarter and the Devil's Bridge Aquaduct.
Booking a Tarragona day trip from Barcelona is well worth it as your professional tour guide will provide you with interesting facts about the the town and make sure that you see all the top-rated attractions.
Besalú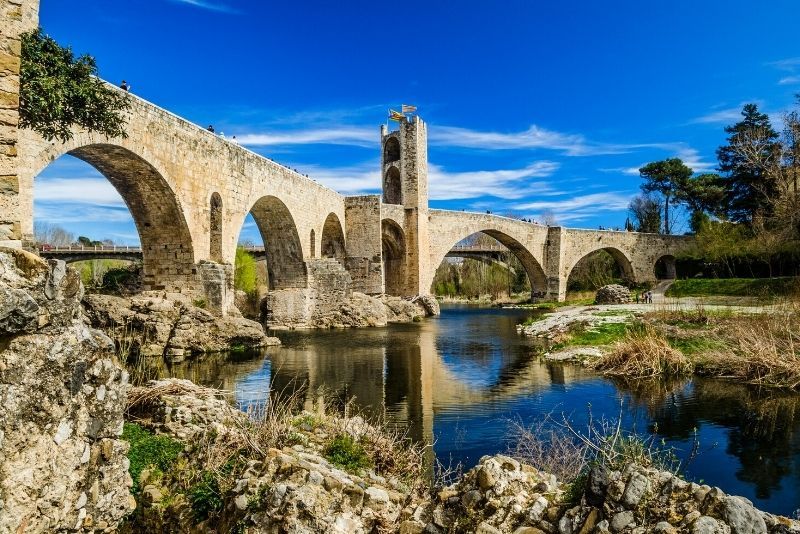 As one of Catalonia's best-preserved Medieval towns, Besalú is the ideal destination for those looking to learn more about local culture, cuisine and heritage. There are few towns that are so richly steeped in architecture and history— making Besalú a cultural hotspot.
A visit to the historic gem will make you feel as though you have stepped back in time and have been transported 100 years into the past. Walk through the character-filled streets and over the town's iconic bridge, and don't forget to bring your camera!
Besalú day trips often visit other Medieval towns to give you a broad overview of this part of Spain. Located under 150 kilometers from Barcelona, Besalú makes for the ideal day trip for those staying in the cosmopolitan capital.