The cosmopolitan city of Barcelona is undoubtedly one of Europe's most popular holiday destinations. Ideally located on Spain's Mediterranean coast, the city offers moderate weather all year round and boasts an array of beautiful beaches.
In addition to as many as 30 Michelin-starred restaurants— Barcelona is home to world-famous sports teams, dozens of architectural gems, buzzing sub-cultures, incredible street art and breathtaking cathedrals.
No matter where your interests lie, it is impossible to be bored when staying in Barcelona as the metropolis offers an extensive range of exciting attractions.
There are hundreds of Barcelona attraction tours on offer that aim to familiarize you with iconic landmarks in the city.
Sagrada Familia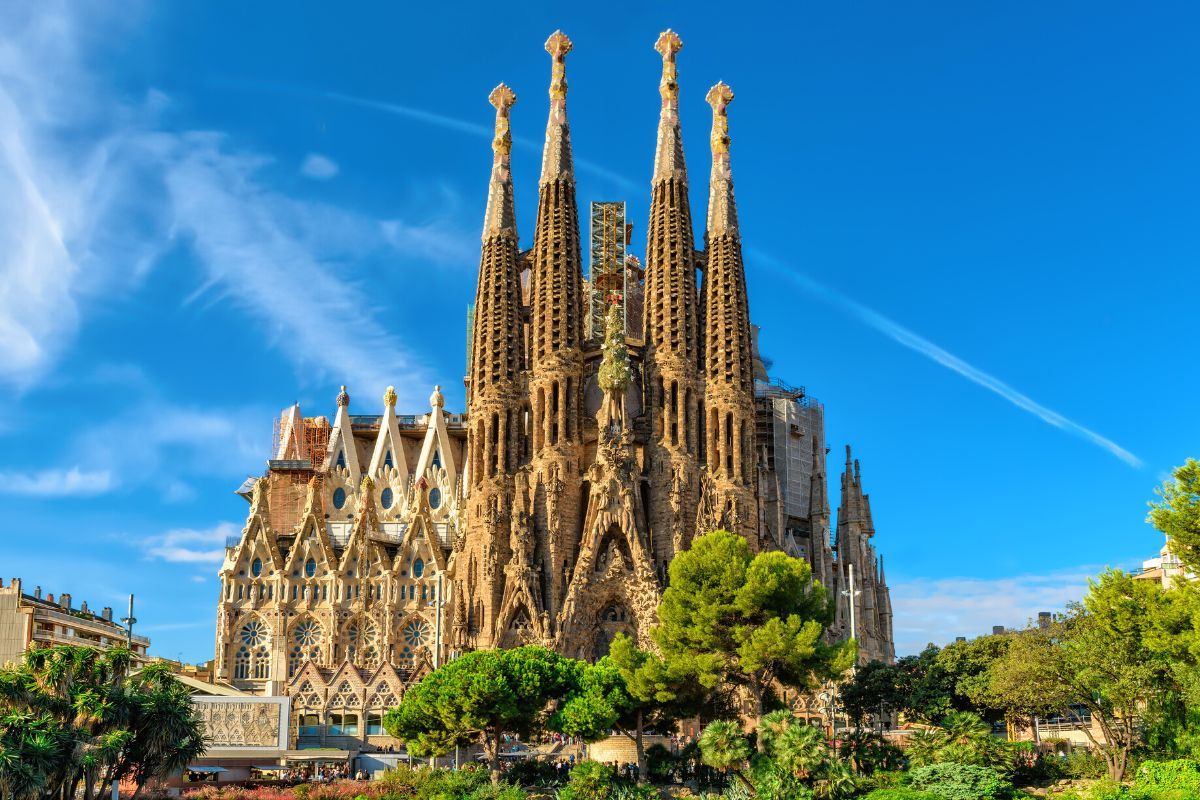 Gaudi is one of Spain's most talented and influential architects, and one of his most famous works is undoubtedly the Sagrada Familia.
The Sagrada Familia, which translates to 'Holy Family', is a modernist church in Barcelona known for its beautiful interior construction.
The Sagrada Familia is synonymous with Barcelona and over the past century, it has become one of the city's most iconic sights— attracting millions of visitors every year without fail.
The ambitious architectural project is still under construction and remains unfinished to this day.
Visiting the impressive building should be prioritized during your stay in Barcelona.
Not only is the Sagrada Familia a UNESCO World Heritage Site, but it offers amazing views of the city and serves as a classic example of Gaudi's unique and unusual style.
When you book a Sagrada Familia guided tour, you'll obtain exclusive access to the facilities on offer and be given the opportunity to ask questions and learn more.
Skip the queue and enjoy this incredible piece of architecture with a knowledgeable guide at your side.
Park Güell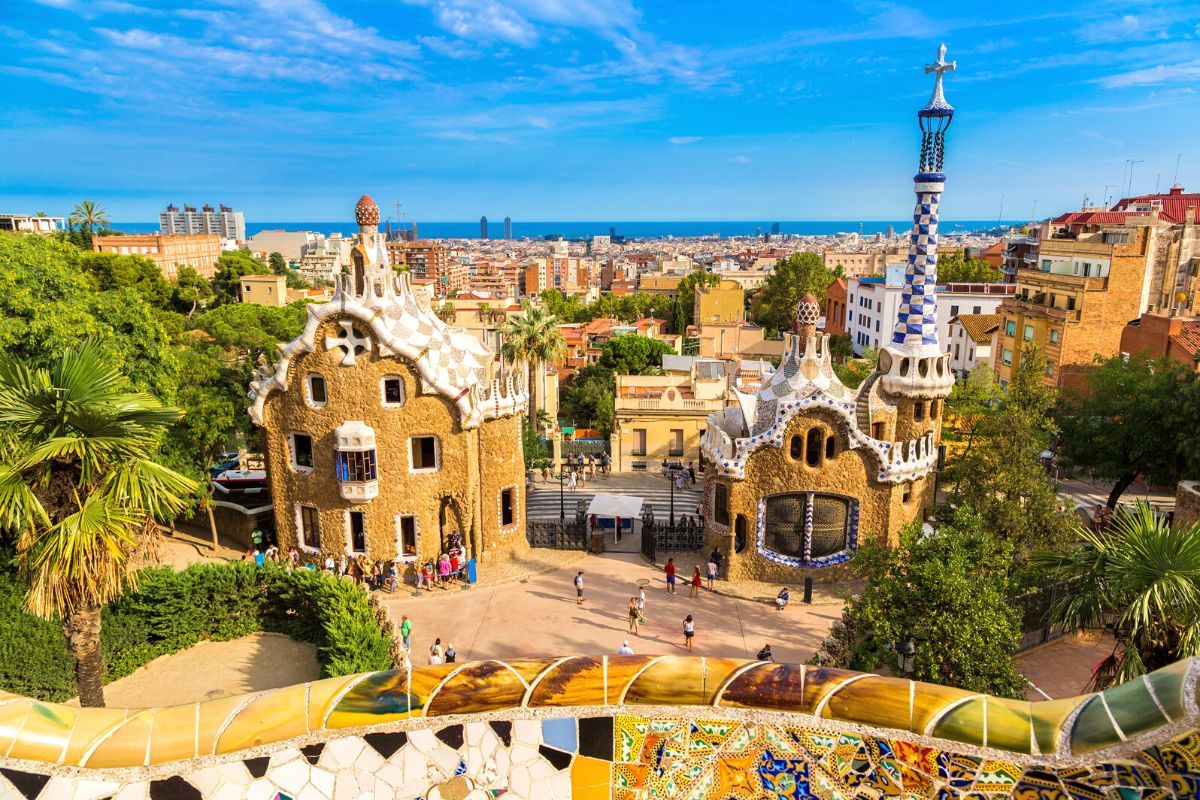 Park Güell is yet another of Antoni Gaudi's masterpieces and one of his most memorable works thanks to the many unique aspects that the park offers.
Climb up the Dragon Stairways, visit the Apostle Room and relax on one of the many mosaic-covered benches.
The park acts as a green haven in the heart of Barcelona's bustling city center, providing a peaceful refuge for local residents and international visitors alike— easily making Park Güell one of the cosmopolitan's most visited attractions.
Torres Bellesguard is a modernist manor house also designed by Gaudi and is open to visitors. The impressive manor house is located just a few kilometers from Park Güell so it is well worth visiting both of these attractions at the same time.
Park Güell tickets cost €10 per person, but if it is your first time in Barcelona you may want to consider paying slightly more for a guided tour of the park as you'll learn more about Gaudi and the park's rich history.
Casa Milà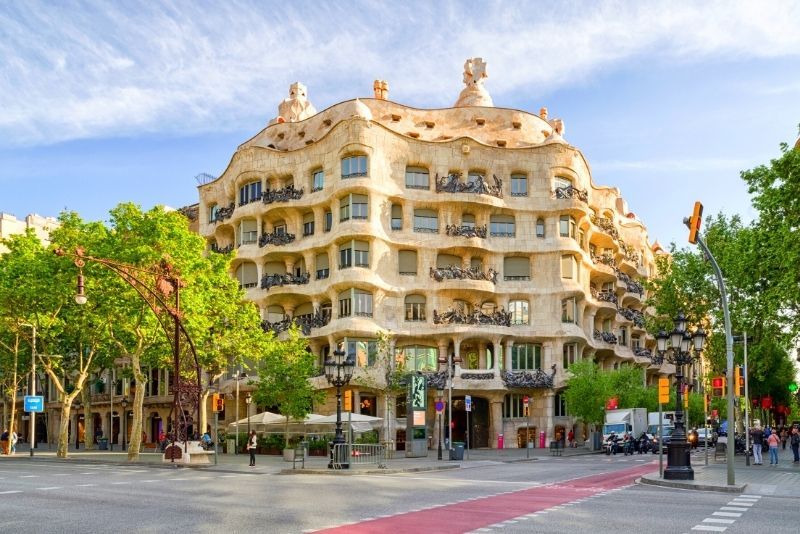 Conveniently located in the heart of Barcelona, Casa Milà is another one of Gaudi's incredible creations. The building is often referred to as 'La Pedrera', which translates to 'the stone quarry' because of the building's iconic self-supporting stone facade.
Casa Milà, now named a UNESCO World Heritage Site, was the last private residence designed by Antoni Gaudi and construction took place between 1906 and 1912. It is estimated that, since 1996, Casa Milà has been visited by over 20 million people.
Some of Casa Milà's notable most features include the rooftop terrace, an underground garage and its gorgeous courtyards.
The self-supporting, curved stone facade is considered to be the most innovative and attractive feature of the building.
While the stone facade can be viewed from the street, it is well worth booking Casa Milà tickets and exploring the building's incredible interior.
Book a guided tour for a comprehensive architectural experience.
Casa Batlló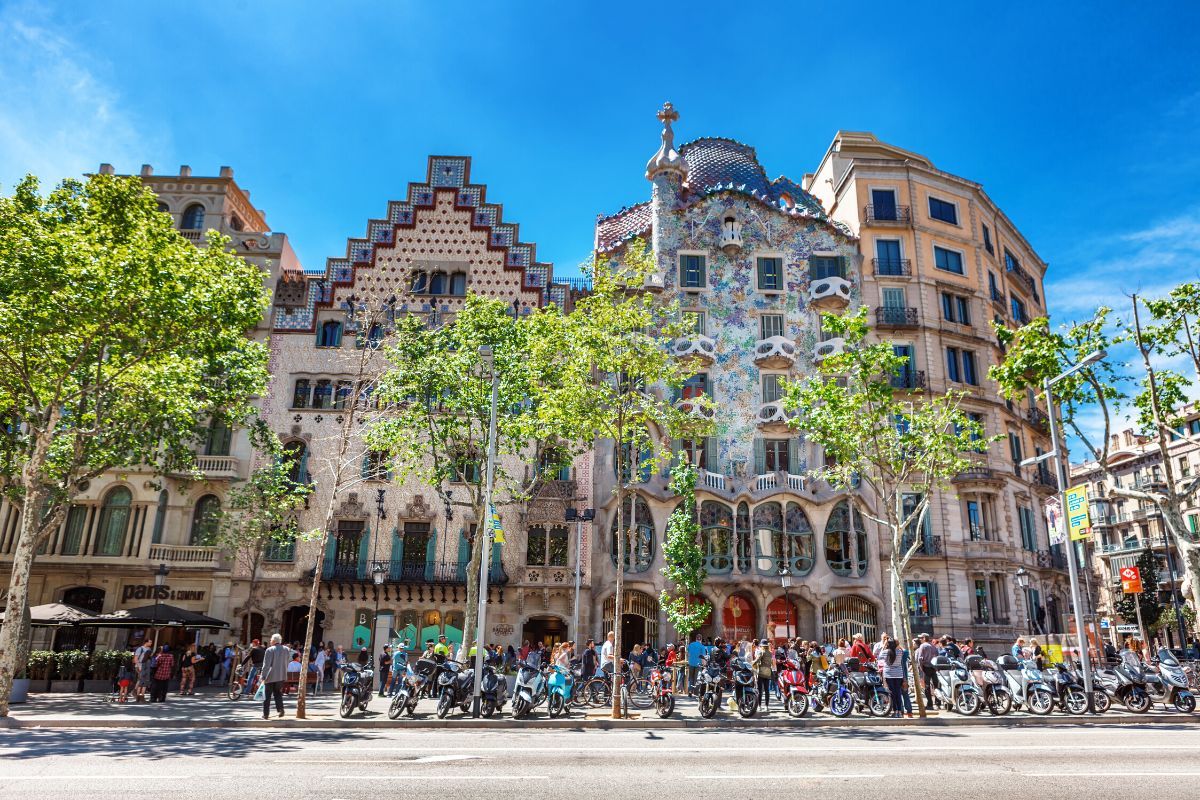 Casa Batlló is considered to be one of Antoni Gaudi's most creative designs. The modernist building is often referred to as the architect's finest achievement and is known for its unusual and innovative features.
Like many of Gaudi's other masterpieces, Casa Batlló is located in the heart of Barcelona and has become one of the city's most popular attractions.
The building offers surprising and quirky details which are evidence of Gaudi's forward-thinking approach to architecture.
Take the opportunity to snap incredible photos and learn about Antoni Gaudi's life and works when you book a Casa Batlló tour in Barcelona. The iconic landmark is sure to leave a lasting impression and become a fond memory of your time in Spain.
Gaudi Crypt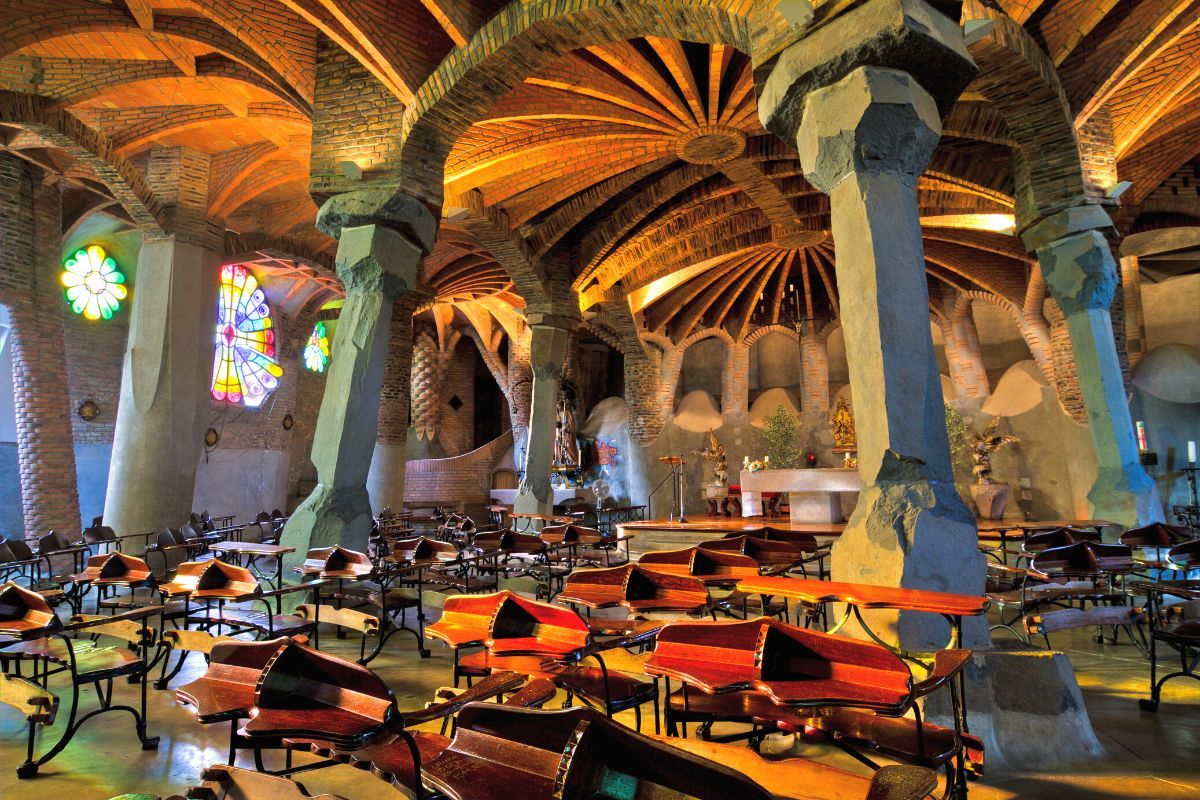 If you've visited some of Gaudi's famous works of architecture in Barcelona and you like what you've seen, then it is time to make your way to Colònia Güell and visit the Gaudi Crypt—  an incredible architectural innovation.
Colònia Güell is a 19th-century industrial village located just outside of Barcelona, and the Gaudi Crypt is undoubtedly the small village's most notable attraction.
While the structure was originally created to be a place of worship, the former church is now referred to as a crypt.
The Gaudi Crypt is considered to be a milestone in Antoni Gaudi's work as the crypt is a shining example of the architect's confidence when it comes to freedom of expression.
While most people visit Gaudi Crypt independently, there are many guided tours available for those interested in a more comprehensive experience.
Gaudi Crypt tours usually visit a few other attractions in Colònia Güell— giving your further insight into the industrial village.
Sant Pau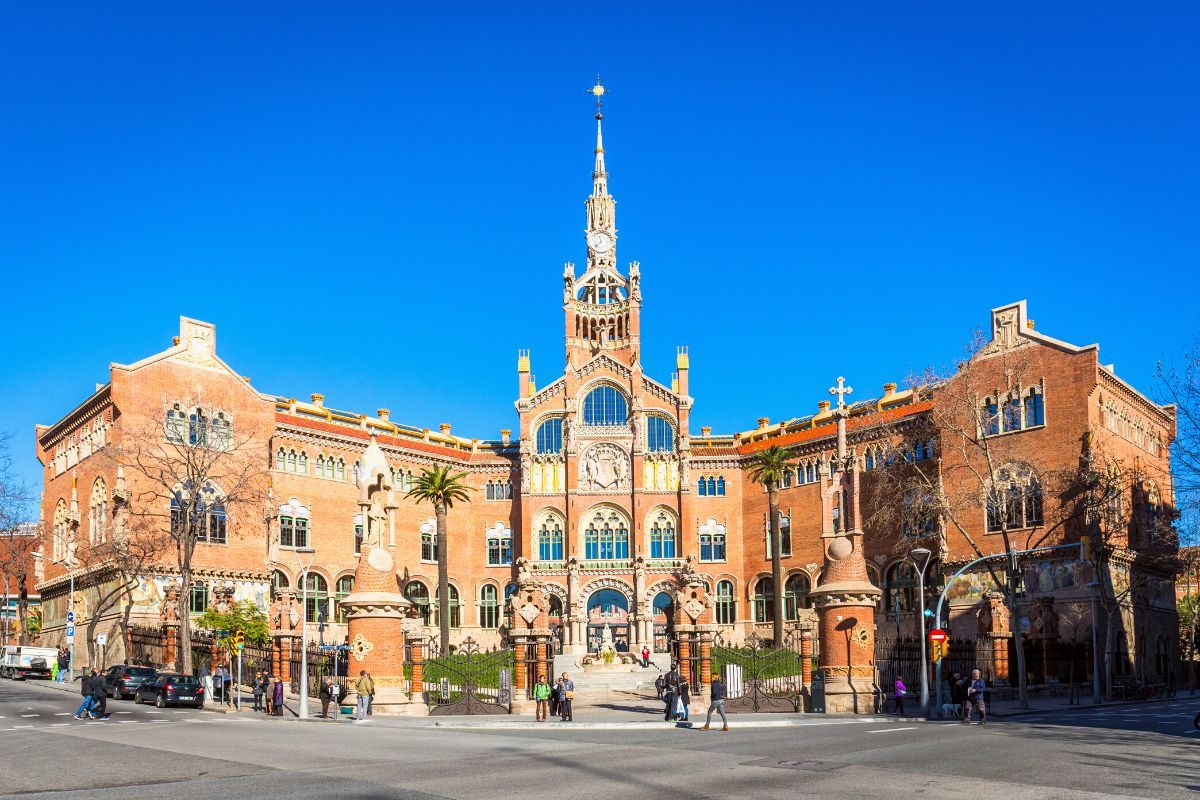 Sant Pau, formerly known as Hospital de la Santa Creu, is located in Barcelona's neighborhood of El Guinardó. Sant Pau is one of the most famous works of Lluís Domènech i Montaner—  a world-renown modernisme architect.
Modernisme Català is considered to be the Catalan version of the Art Nouveau movement, which was very popular at the time that the design was conceptualized.
The complex was built between  1901 and 1930 and the prominent architectural marvel is a much-loved attraction.
Visiting Sant Pau promises to be a far more relaxing and peaceful experience than visiting some of Gaudi's works, which are known to get quite crowded. Book a Sant Pau tour to learn more about this world-renown work.
Palau de la Música Catalana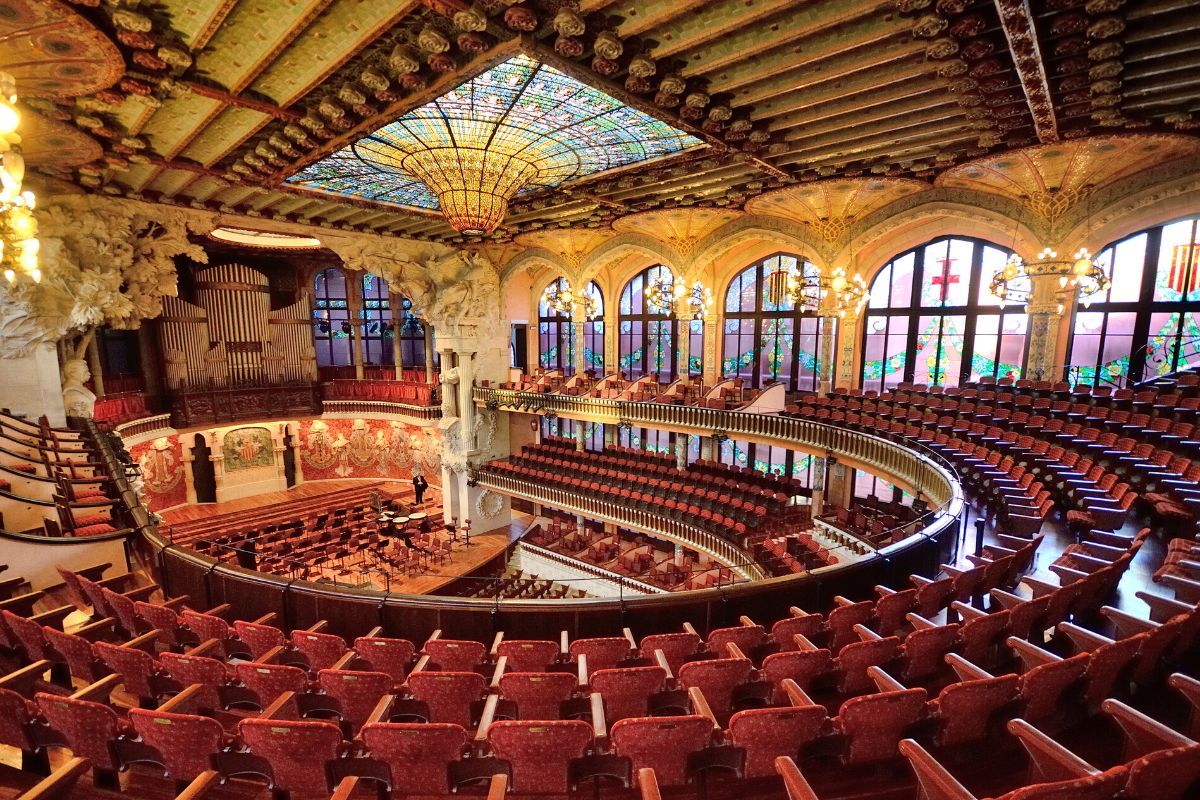 Famously known as one of the most beautiful concert venues in the world, Palau de la Música Catalana is another one of luís Domènech i Montaner's incredible creations.
There are very few experiences that compare to watching a live performance at the Palau de la Música Catalana.
The concert hall and music palace were built between 1905 and 1908, and the project was largely financed by the community.
The building was declared an official UNESCO World Heritage Site in 1997 and has become one of Barcelona's treasures.
The music palace often hosts musical performances in its concert halls, where you can hear the genres of flamenco, jazz and everything in between.
Even if you can't get concert tickets, you can still visit the architectural feat with a Palau de la Música Catalana guided tour.