Enjoy the Mediterranean the way it was meant to be seen — by boat! Bring your friends or make some new ones on your sailing adventure.
Boat tours in Alicante offer something for every type of traveler. Like to relax? Enjoy sunset sailing along the coast. Need some more activity? Catamaran cruises offer snorkeling and diving for the more adventurous.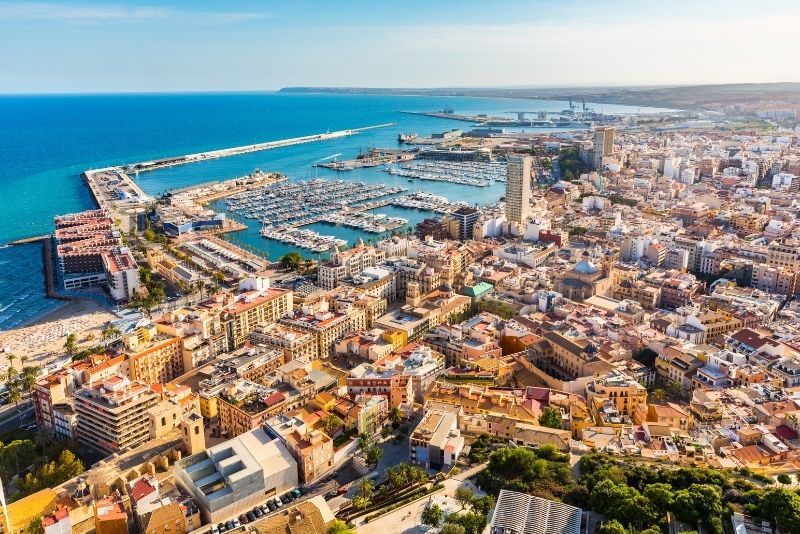 What are the most popular boat tours in Alicante?
Boat tours in Alicante are a great way to explore the Mediterranean coast of Spain. Whether you prefer your excursions to be action-packed or more tranquil, these cruises have something for everyone.
Diving boat tours
Have you always wanted to try scuba diving? If so, then this is the boat tour for you. Learn the basic techniques of diving with a certified instructor.
When you're ready to take the plunge, the boat will bring you to a specified dive location perfect for beginners — no need to worry about currents or going too deep. Experienced instructors will be with you every step of the way to ensure you have a stress-free and eye-opening experience.
Sunset catamaran cruise
Cruise along the coast and watch the sunset over Costa Blanca, with snacks and beverages provided along with entertainment. Soak in the last rays of the sun while listening to a local musician onboard.
The sunset cruise in Alicante provides the perfect atmosphere to enjoy all the Mediterranean has to offer.
Party boat tours
Celebrate in style with up to 60 of your closest friends. Sail away to the Cape of Huertas while the DJ plays your favorite music. The boat will anchor so you can enjoy a dip in the sea or just dance on deck.
Most tours provide snorkeling gear for those who need a little adventure. Make use of the onboard bar or grab some food – prepay in advance to enjoy the one-hour open bar. Discounts are given to parties of nine or more, so be sure to bring your friends.
Sailing boat tours
Spend the day sailing Alicante on your own private sailboat. You can charter these boats with or without a captain — perfect for sailors at every level. Most tours provide personalized itineraries, so there's no need to plan the trip yourself. Simply step aboard and sail away.
Bachelorette party boat tours
Spend the day celebrating with the bride-to-be. A motorboat will take you to the fabulous Javea, where you can enjoy music, drinking and dancing. Snorkeling is an option for those who want to get in the water. Included in the tour are drinks and a free bottle of cava included.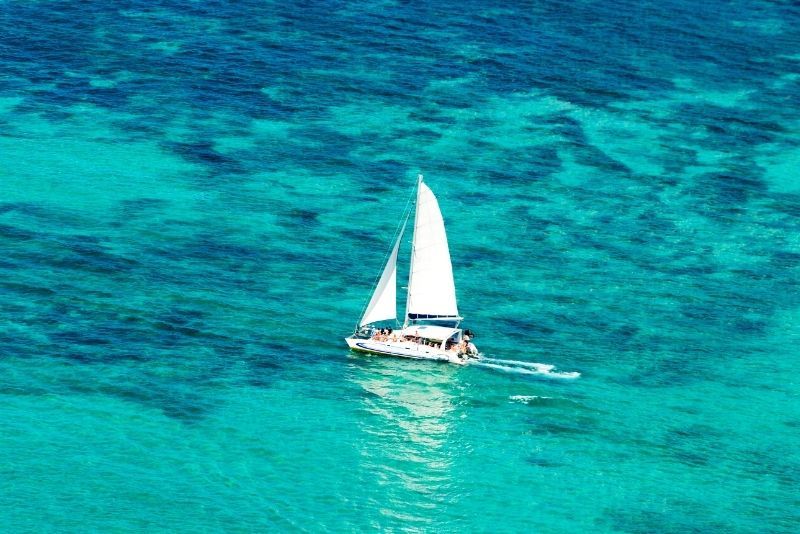 How much do boat tours in Alicante cost?
Depending on the excursion, the cost of boat tours in Alicante can range drastically in price. Diving boat tours from Javea or Calpe can be anywhere from €38 to €80.
Catamaran cruises have a wide price range. A two-hour sunset cruise will start from €29, while an all-day boat party will cost about €45.
Daily boat rental, depending on the type of boat you rent, can cost a few hundred euros. Daily rentals without a captain start at €150, while the larger more prestigious boats will cost up to €500-€600 per day, with or without a captain.
If you are looking to take a catamaran cruise to an island excursion with a picnic lunch, it will cost around €69.
Which places are visited by boat tours from Alicante?
Costa Blanca has a lot to offer, and boat tours in Alicante are a great way to visit a number of different places along the coast of the Mediterranean.
Tabarca
Enjoy the ultimate Alicante cruise on this six-hour excursion to the islet of Tabarca. Sail off to this marine reserve off the coast of Alicante.
Relax on deck, swim in the clear blue sea or snorkel the inviting waters. In addition to two beverages, you will be provided with appetizers and a local meal of paella.
Varadero Beach and Calas del Cuartel
Renting a boat for the day will allow you to discover some of Alicante's finest beaches.
Torrevieja
Discover the Torrevieja, a busy town just 50 kilometers south of Alicante. This bustling city on the Costa Blanca is well-known for its salt mines and eclectic markets — a great place to grab a souvenir to remember your holiday.
How long does a boat trip last?
Boat tours in Alicante can last anywhere from a few hours to an entire day — the choice is yours. Sunset cruises tend to be around three hours, while the party boats and island excursions typically run closer to six hours.
Chartering a private boat gives you the option to make the trip last a few days. Be sure to book far in advance so the proper plans can be made.
Where do boat tours leave from?
Most boat tours depart from and return to the port of Alicante. This busy port is used for both commercial and passenger purposes, so you may even catch a glimpse of the cruise ships coming in to dock.
Alicante port is easily accessible by both public busses and taxis. There are also some free shuttles that run to the city center, and some hotels provide shuttle services as well.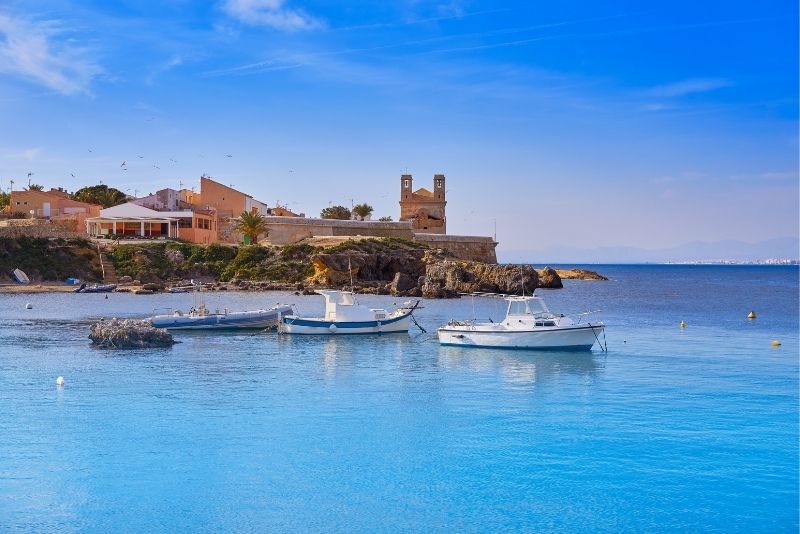 When is the best time for a boat trip in Alicante?
There is never a bad time to take a boat tour in the Mediterranean. The most popular time to go is in summer when the weather and water are the warmest. There are many tourists in Spain at this time, so be sure to plan your excursion well in advance.
Boat excursions in Alicante can be booked in the morning, during the day or at sunset – it all depends on which tour you choose.
Which outdoor activities can be done in Alicante?
Travel Tips
Wear your swimsuit. It is much easier than changing on a moving boat.
Don't forget to bring sunscreen. The Mediterranean sun can be very hot, and the rays reflect on the water. Long-sleeved t-shirts can also help protect you from the sun.
Bring a waterproof bag for your valuables. Things tend to get wet on board, so having the proper protection for your gear is necessary.
Hydrate the night before. Drinking water will keep you energized and prevent you from becoming dehydrated.
Bring a light jacket. The sea breeze can sometimes be chilly, especially after the sunsets.