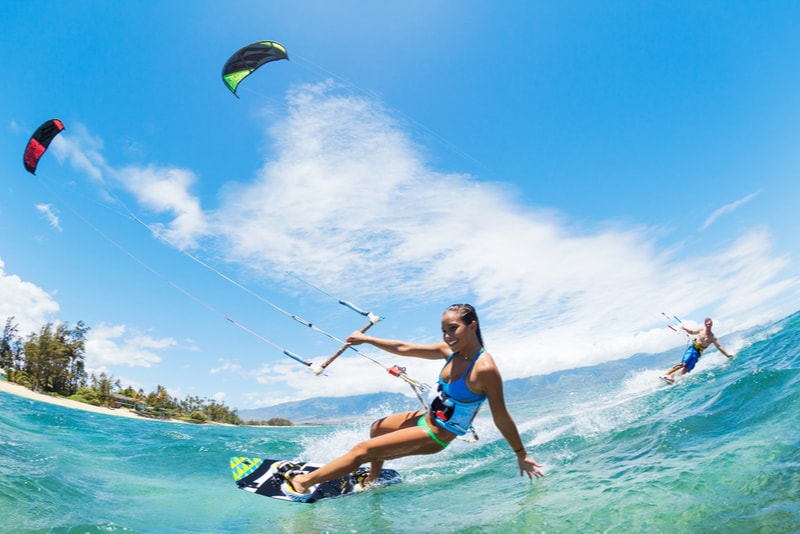 You love having fun in the water? You are looking for new thrilling adventures? Well, this list of water sports should help you make your life even more exciting.
We bet you haven't tried the last one 😉
TourScanner is the No 1 meta-search engine for tours & travel activities. Search over 15 bookings websites and find your ideal travel activity at the best price.
1 – Horse Surfing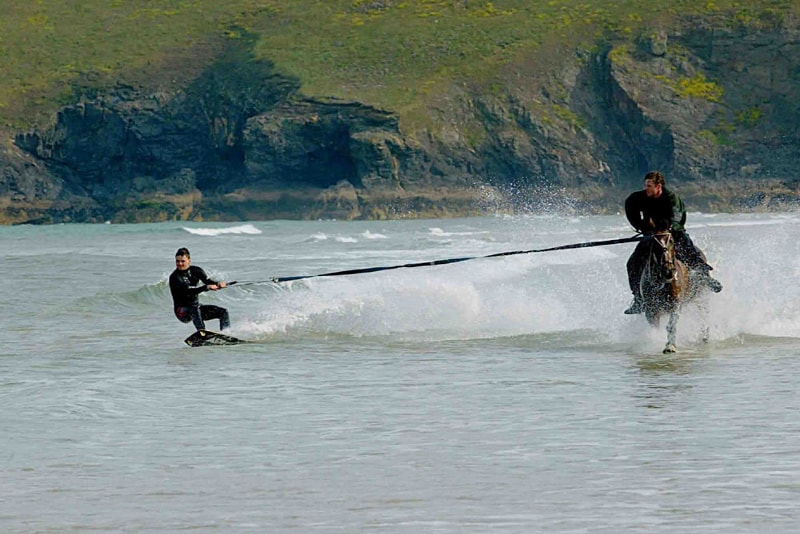 If you like horse riding and water activities, you may want to add this unique experience on your bucket list.
2 – Kayak Surfing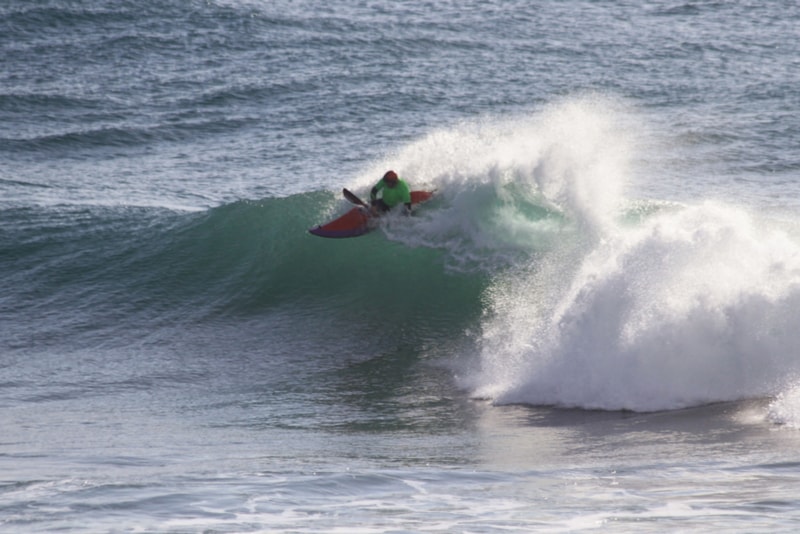 Another way to surf waves. Would you dare?

3- Snorkeling with Whales
Yes, it is possible! Admire the giants of the ocean with your mask and tuba.
4- Underwater Scooter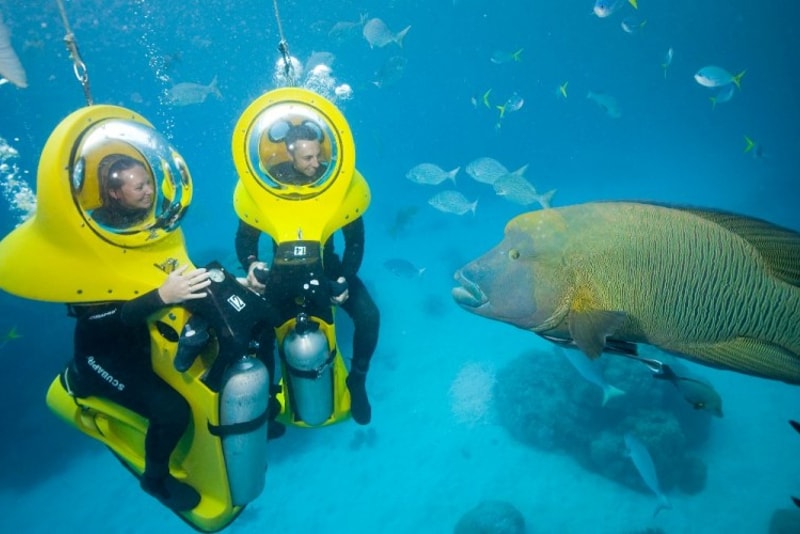 You shouldn't have issues with parking 🙂 Enjoy the underwater marine life.
5 – Sea Walking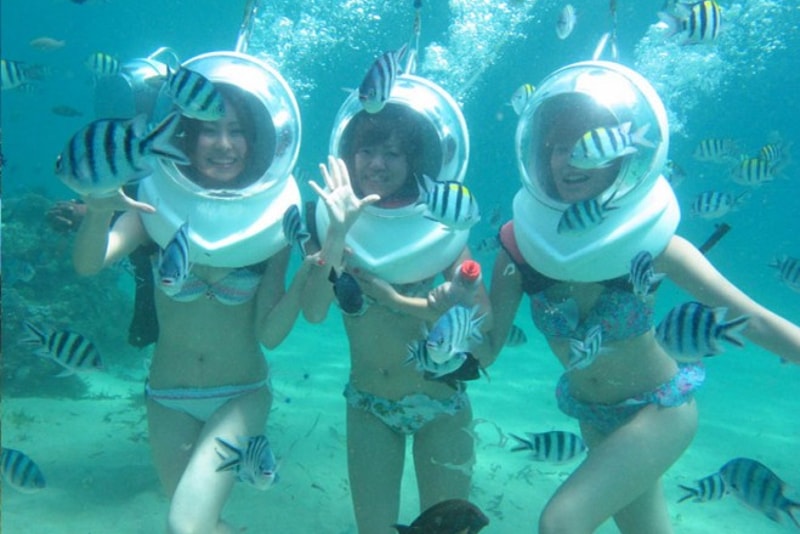 With a unique diving system, anyone can now experience a dive down deep.
6 – Snuba Diving
Similar as sea walking but with more freedom.
7 – Underwater Hockey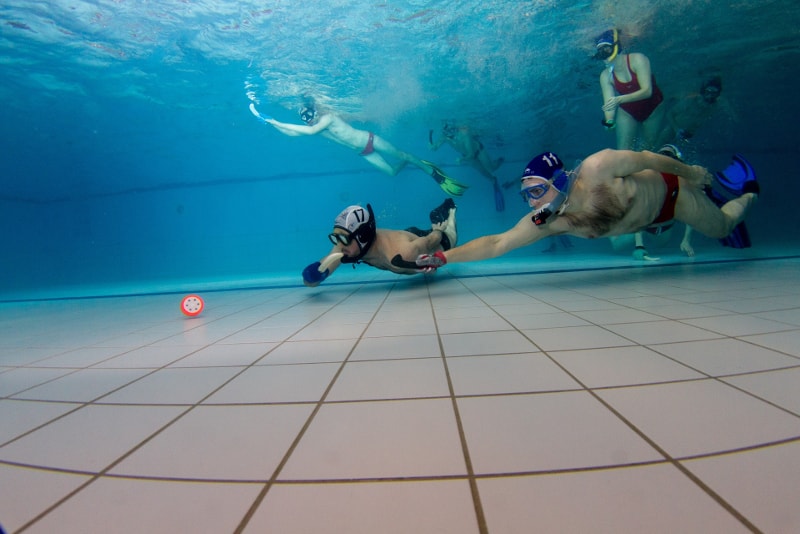 Same sport, but underwater. Take a deep breath and good luck!
8 – Flyboard Flying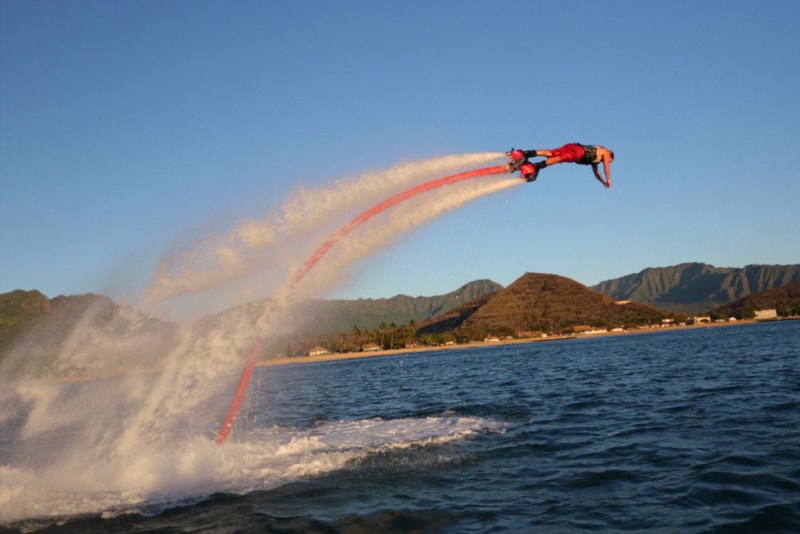 Impress your friends with this stunning new water sport.
9 – Freediving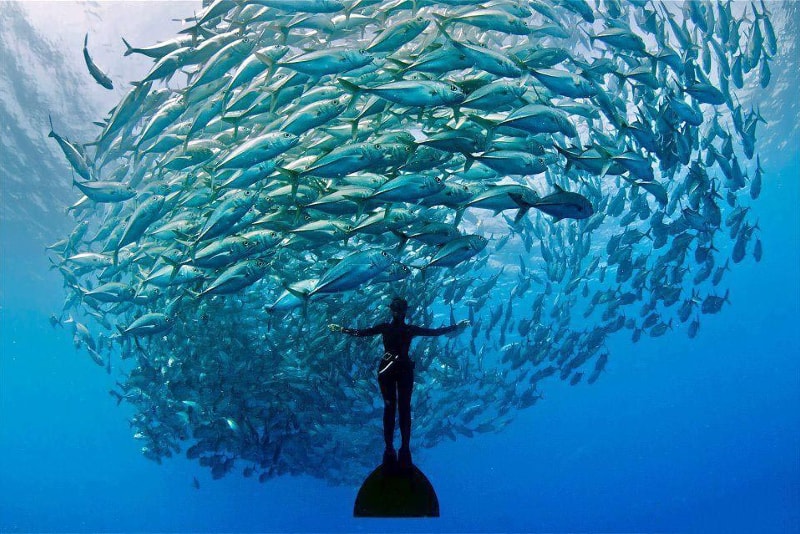 This is a great and simple way to explore the marine life.
10 – Spinnaker Flying
While cruising, why don't you ask your captain for a spinnaker flying experience?

11 – Sub-wing Diving
Swim underwater like a dolphin or just relax on the surface.
12 – Jet Surfing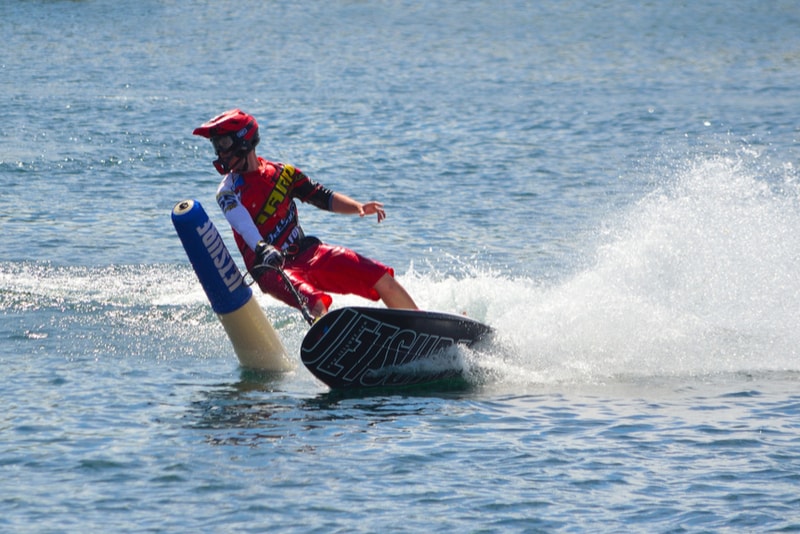 Want to surf but there are no waves? No worries, grab your jet surfing board and hit the ocean.
13 – Surf-skiing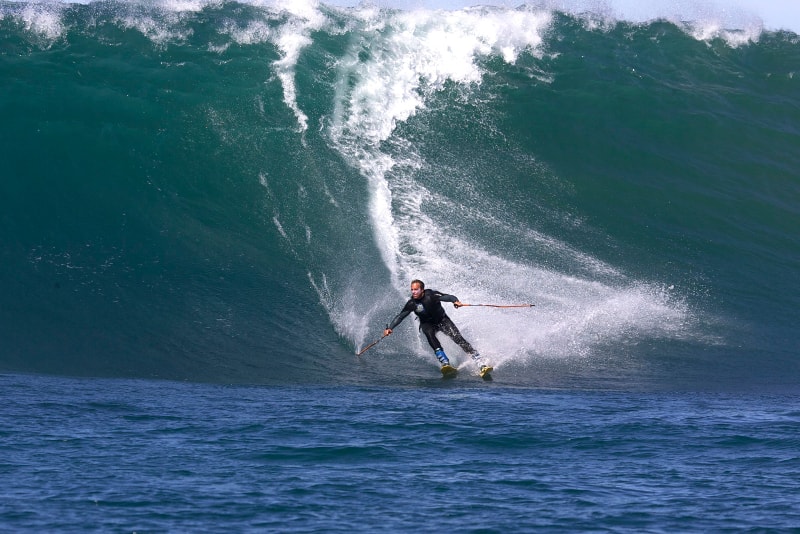 Ride waves like mountains. Easier than surfing? Probably not.
14 – Cliff Diving
Clearly a water sport for adrenaline junkies.
15 – Raft Rodeo
How long can you stand on your raft? Start competing with your friends. 🙂
16 – Canyoning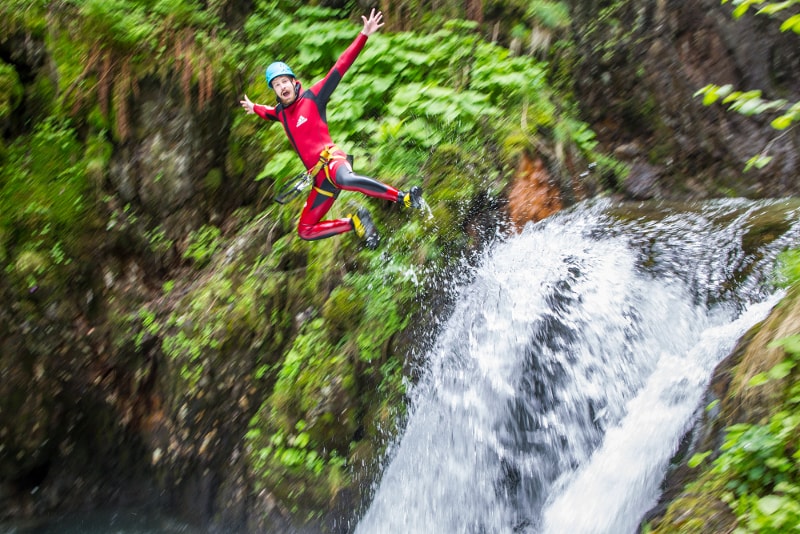 One of the best outdoor adrenaline fix you could get. Trek though gorges, waterfalls and giant rock pools.
17 – Barefoot Water-skiing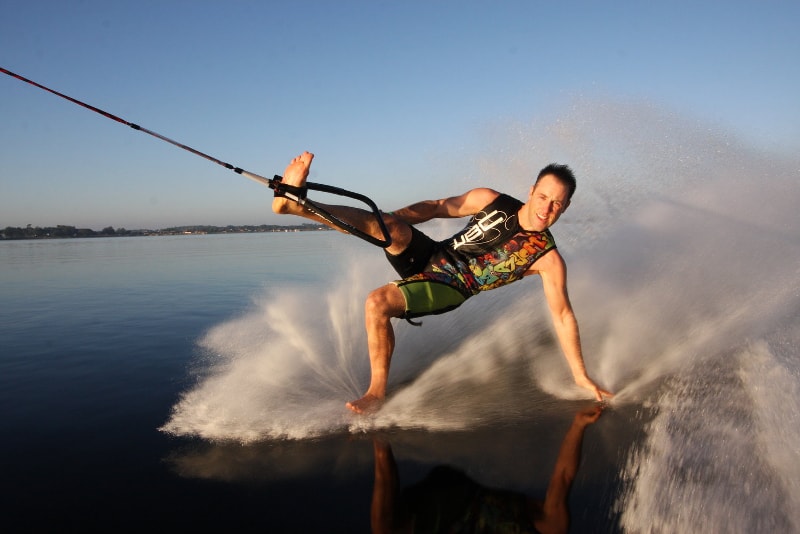 You forgot your water skis? No big deal, try barefoot water-skiing.
18 – Wake-skating
Are you a big fan of skating? This could become one of your favorite water sports.
19 – SUP Yoga
Ready to take your yoga training offshore? Grab your board and try SUP yoga.

20 – Cage Diving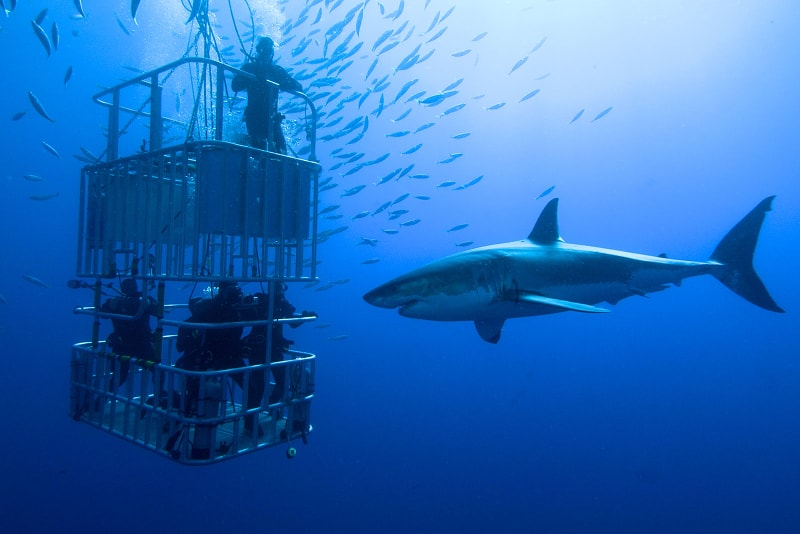 Experience up-close encounters with the ocean's most fearsome predators.
21 – Ice Swimming
This is the best way to really chill out by the pool. 😎
22 – Jet Boating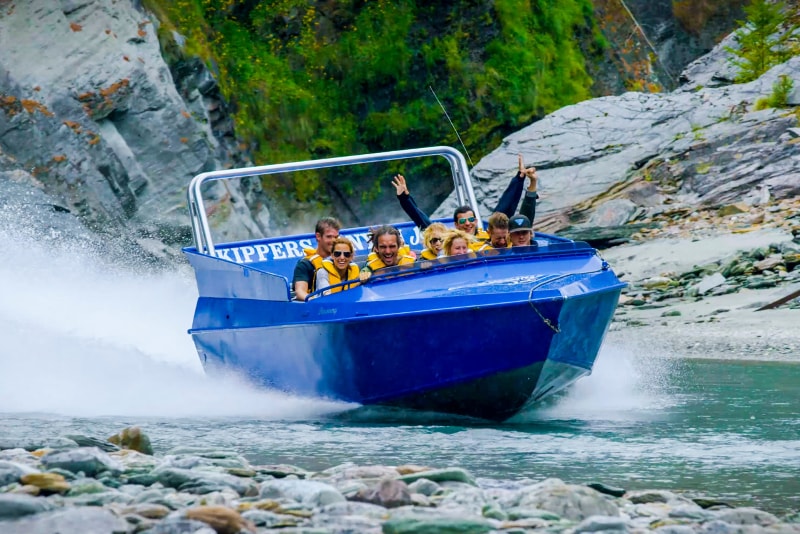 Want to feel a full adrenaline flow? Board a high speed up-river boat and have fun.
BONUS: Extreme Water Ironing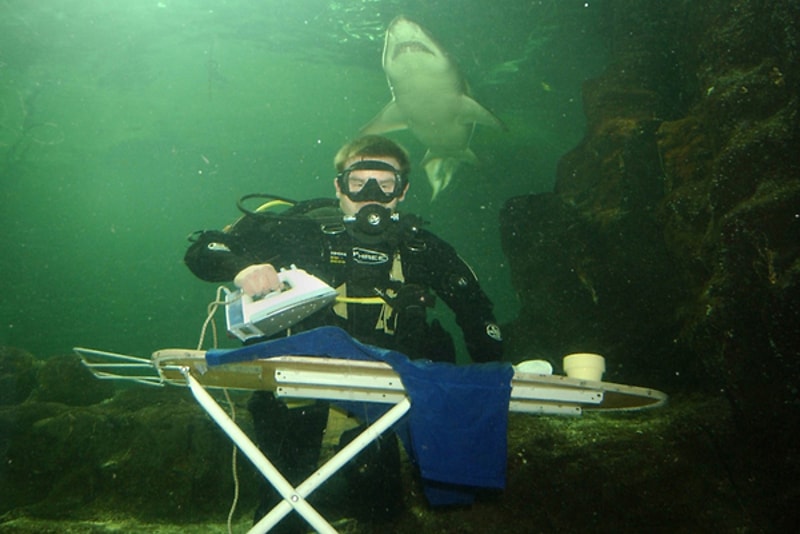 This is probably the most challenging water sport you could experience 😀
So, are you a real daredevil? Let us know what are your favorite water sports below and see you all in the water!
To find something fun to do during your next holiday, visit TourScanner!