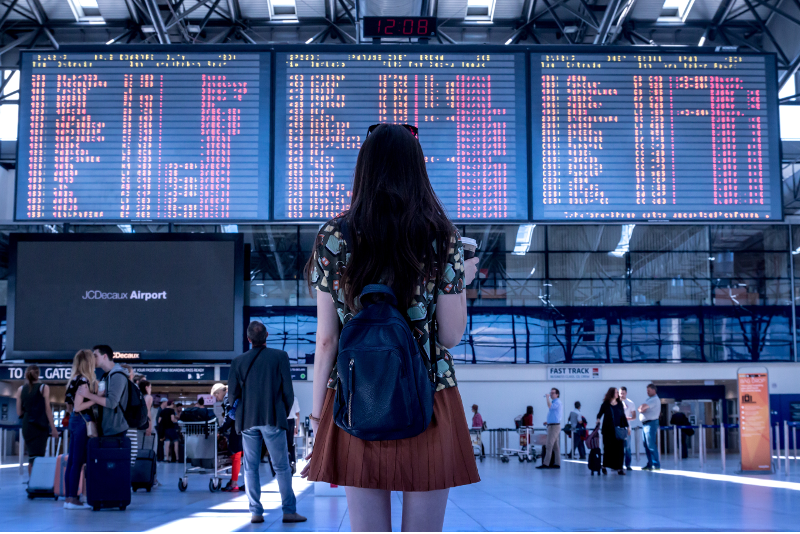 Sometimes, traveling can be a little bit exhausting and stressful. That's why we made you the perfect list to help you transform traveling into a dream-like activity with these 14 travel hacks to save you money, time and stress on your trip.
TourScanner is the No 1 meta-search engine for tours & travel activities. Search over 15 bookings websites and find your ideal travel activity at the best price.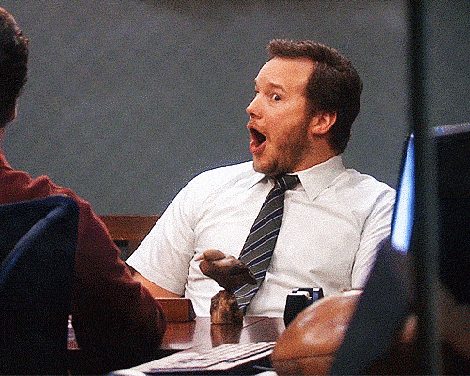 1 – Withdraw cash from ATMs for better rates.
Indeed, even if it is safer to change your currency inside the airport than in a local shop, the safest way is to withdraw directly from an ATM. – If your bank does not add extra fees to withdraw money of course. – We advise you to have a look at the Aspiration bank that was specially made to have no monthly fees and free withdrawals all around the world.
Lastly if you are looking to make any transactions, we advise you to check WhichFX – the first true FX broker comparison site.
2 – Always ask for a better room or free upgrade when you check into a hotel or when you get into an airplane.
You may think that it is useless, but you will be surprised by the fact that many travelers got a free upgrade simply because they had the courage to ask. At worst, you will just get a polite answer saying no from a nice crew member. You may get better chances if you are dressed nicely and ask politely.
3 – Throw the hotel bar soap into your dirty laundry bag.
This travel hack is actually pretty simple. You don't often have the time or you just don't have access to a washing machine when you travel. You may want to keep your bags smelling good and that's why you should put a soap bar inside your dirty laundry bag… So that it does not stink. 😉
4 – Follow the locals.
Pretty easy actually, if there are locals around you, you should be doing it right. If there are only tourists, you're probably in a tourist trap area, don't be afraid to end up in an un-crowded street, you'll find cheaper stores and restaurants!
5 – Email PDFs of your papers to yourself.
It is really easy, and this travel hack will help you a lot. All you have to do is emailing to yourself scans of your ID, passport and any other documentation you may need. Don't hesitate to print them and keep the papers with you to make sure you don't lose the real ones.
6 – Ask your bags to be marked as "fragile".
This travel hack may sound a little strange, but it will, in fact, save you a lot of time and stress. Your bags will be put on the plane last and get out first. Thus relieving you from any anxiety you may have from losing your bag or having to wait too much at the airport!
7 – Use the local language as much as possible.
Firstly, it shows that you are willing to communicate with locals. Secondly, if you speak their language, they will find you friendlier. Thirdly, trust us, it can work in your favor in some situations. All you need is a little effort ! 😉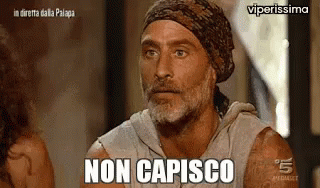 8 – Eat locally.
This tip will help you save a lot of money. Allow you to experience new and flavorful meals. And make you feel more the vibe of the city and experience the real local life, after all, you did not travel all around the world to eat at McDonald's.
9 – Use multifunctional tools.
Space is always an issue for travelers, what to take, what to leave can turn out to be a huge hassle. That's why many companies created multifunctional tools, and that's for the best. For example, you should always have an adapter so you can plug your devices anywhere!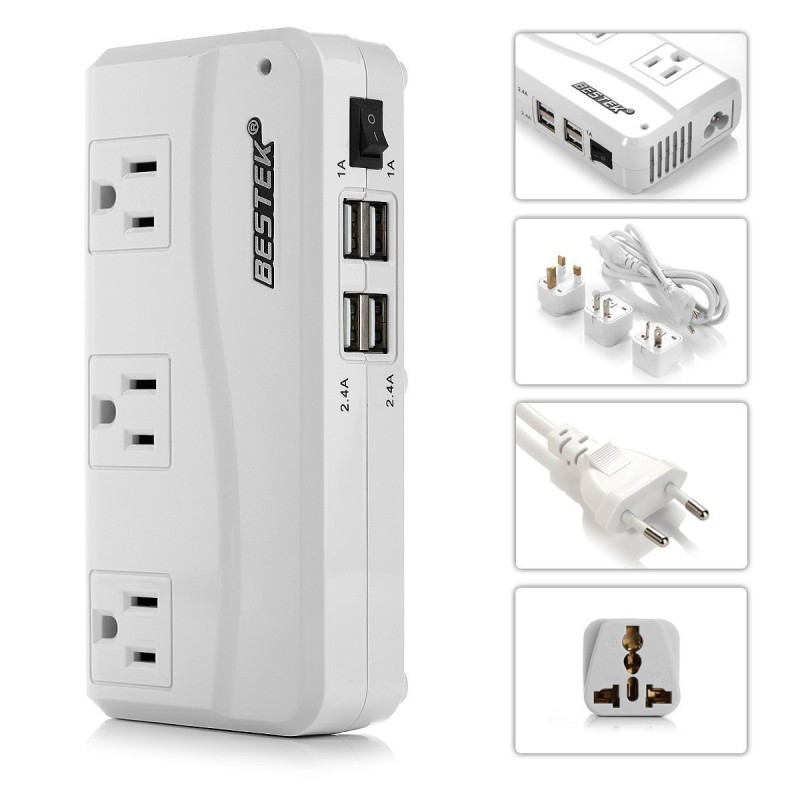 You can find this device on Bestek's website.
10 – Save flights alerts and use meta search engines for online booking.
Booking airlines track your behavior via cookies. It means that if you return to a later date to buy that cheap flight, it may be more expensive. To avoid this problem, you can either enable private mod or delete your cookies. You can use meta search engines like Trivago for Hotels, Kayak for flights or Tourscanner for tours and activities you should not have any issues anymore with that!
11 – Don't buy an international data plan.
Did you know that you can load the city's google map before you leave the hotel? And that it still works with the Gps ? with this travel hack, you'll never get lost again! Just mark a star on your hotel and you'll be able to roam all around the city and enjoy your adventure as much as you can! 🙂
12 – Shop for groceries when you arrive
Shopping for groceries like water and snacks when you arrive can save you a ton of money. Go to a local store, you may find interesting and cool stuff you would have never tried before.
13 – Get WiFi passwords by checking comments on FourSquare
With this travel hack, you will never have to pay for the wifi anymore. Just check on FourSquare if people have reviewed the WiFi and you may get free wifi. 😀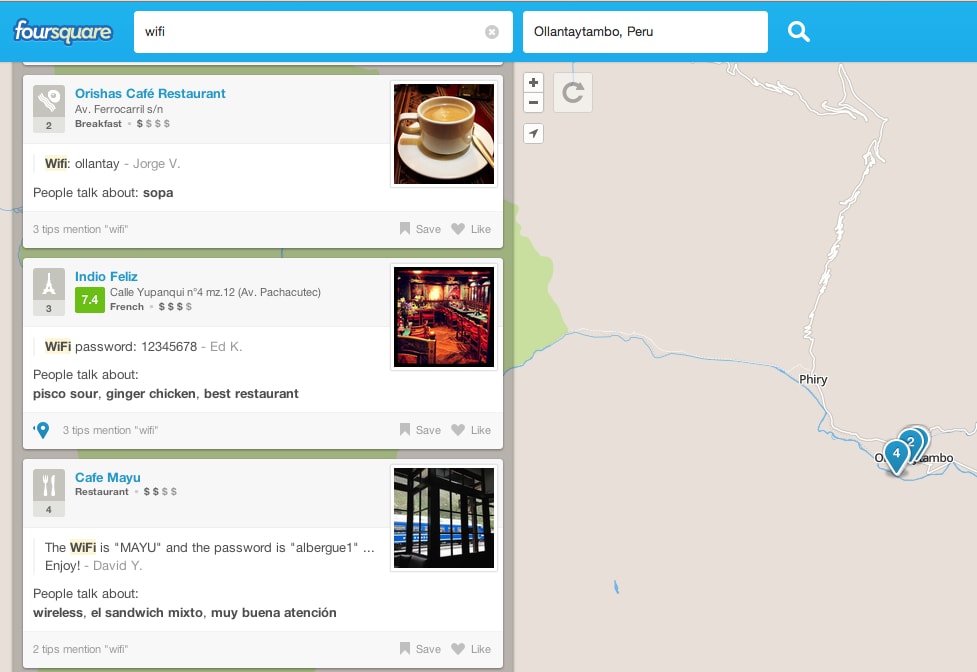 14 – The travel hack of travel hacks
On the last day of your trip to a foreign country, collect all of your loose change and give it to the homeless, it may not mean much to you but remember that traveling is also sharing and to help someone in need when you can is a beautiful thing definitely one of the best travel hacks!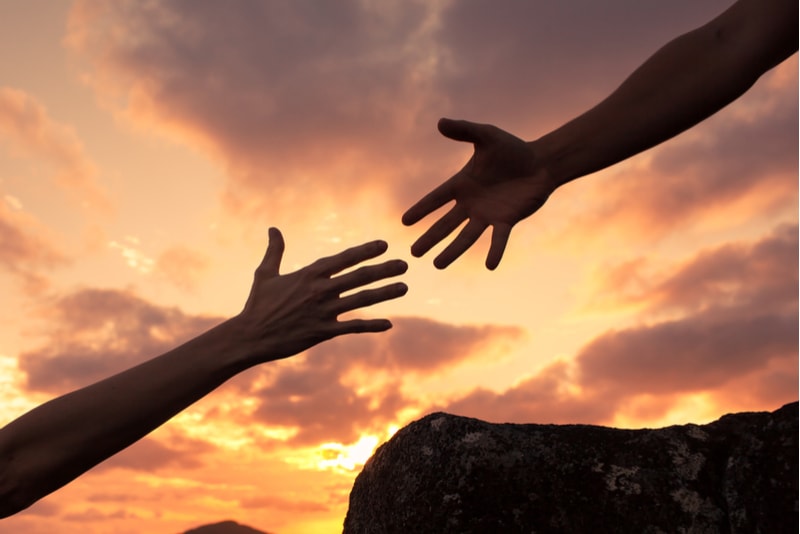 We wish you a happy travel and we hope that this list helped you!
If you liked these travel hacks, please do not hesitate to share this article with your friends and tell us if you have tried or if you plan to try them!