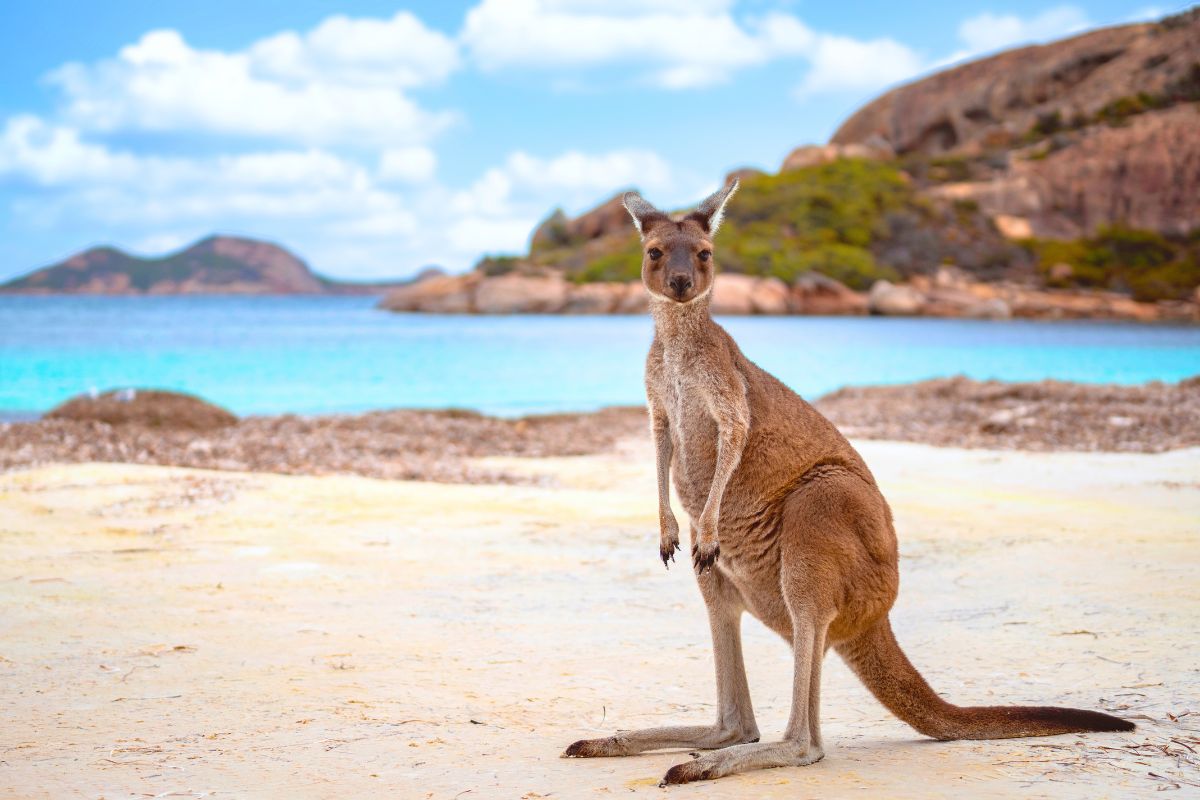 Just 75 miles south of Adelaide lies Kangaroo Island – a place where wild bush, charming towns and villages, and rolling farmland mingle delightfully together. This unspoiled part of Southern Australia is a great getaway for those seeking to get back to nature and refresh from city life.
For lovers of the outdoors, there are plenty of things to do in Kangaroo Island, from hiking the wild coastline of Flinders Chase National Park, to sandboarding in Little Sahara and snorkeling near Christmas Cove.
You're sure to meet some interesting creatures on your travels around the island, including wallabies, sea lions, koalas and, you guessed it, kangaroos!
There are epic natural landmarks to visit including the Admirals Arch, Remarkable Rocks and Kelly Hill Caves, and a whole host of beautiful beaches to relax on. The towns of Kingscote, Penneshaw, and American River offer great dining opportunities as well as shops, museums, and galleries to check out.
What are we waiting for, here are some of the best things to do in and around Kangaroo Island!
1 – Spot sea lion pups at Seal Bay Conservation Park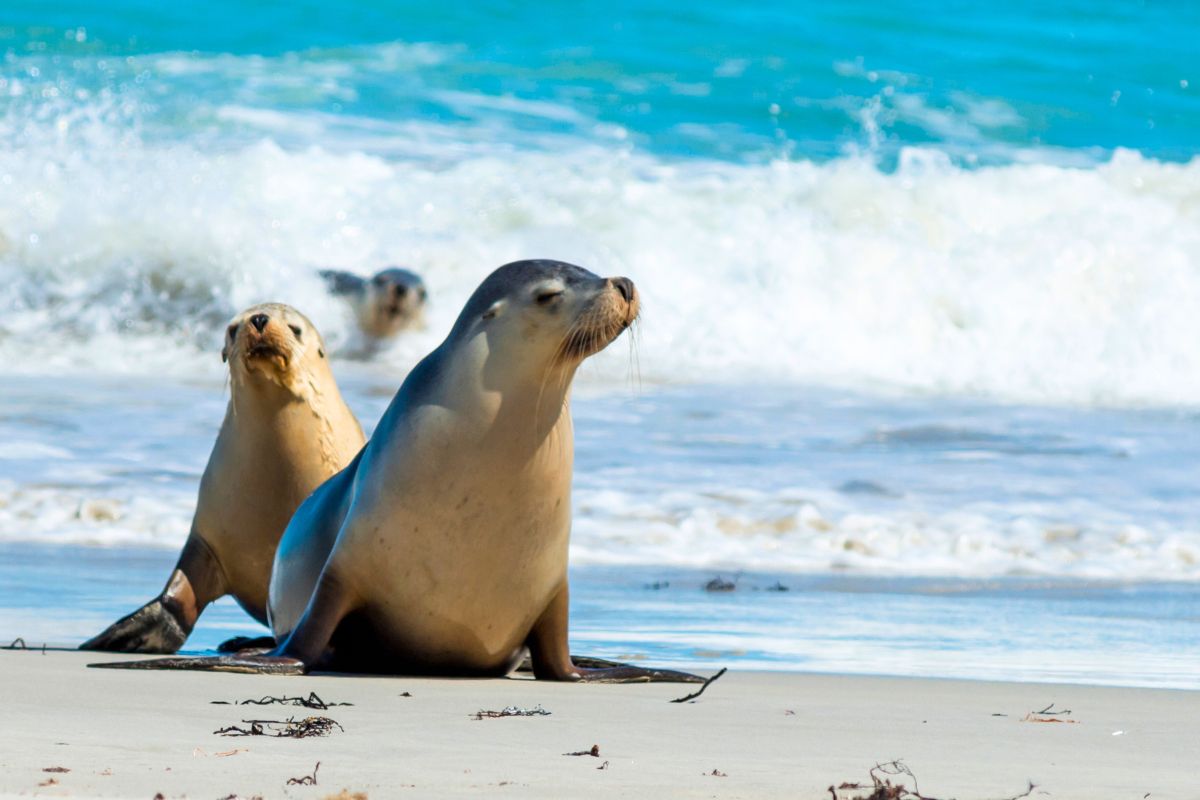 Located just 45 minutes from the main town of Kingscote, a trip to Seal Bay is one of the most popular things to do on Kangaroo Island.
The bay gets its name from the colony of Australian sea lions that live there year-round. See adorable sea lion pups and full-grown adults and watch how they lazily spend their day.
Take a guided Seal Bay tour and learn all about these fascinating creatures. If you're lucky you might see the sea lions hunt, play, or surf and you'll get live commentary from your expert guide explaining their behavior.
No two Seal Bay tours are the same and you can be sure of a fun trip whenever you visit. Add this to your itinerary during your time on Kangaroo Island.
2 – Take a koala walking tour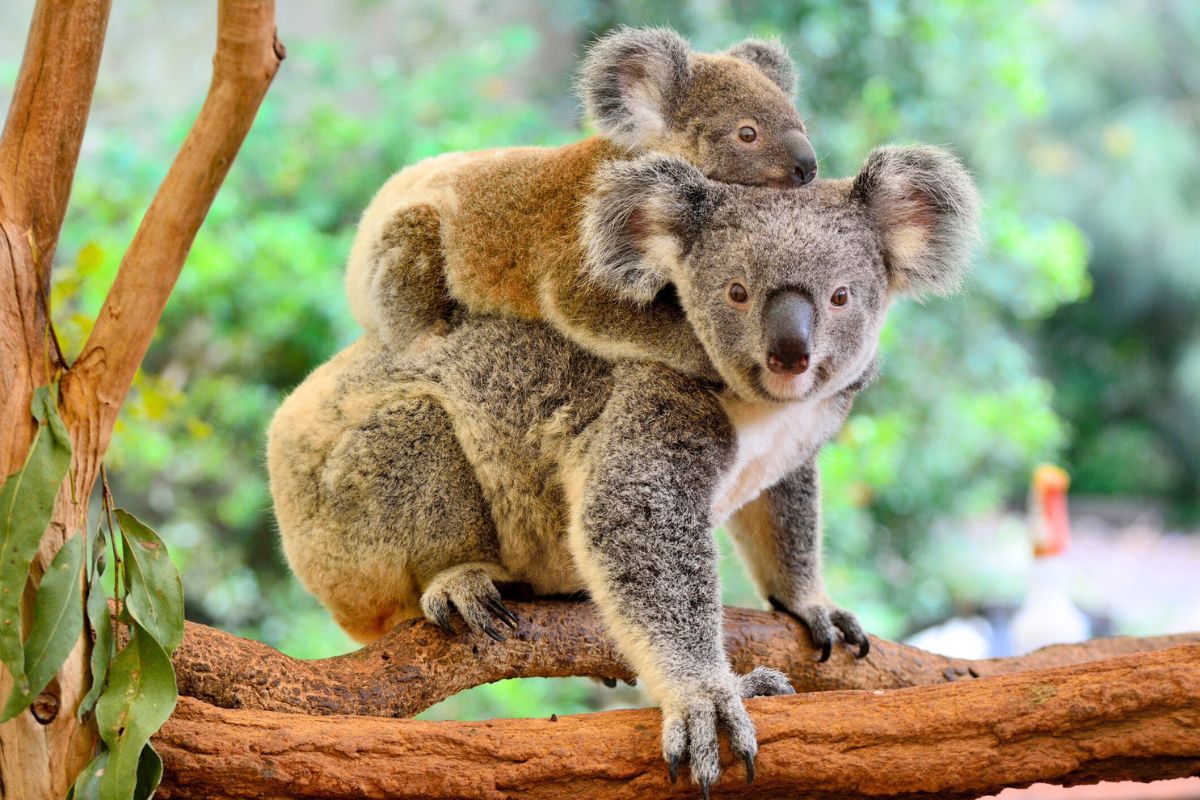 There's more than one kind of famous marsupial on Kangaroo Island! Take a koala walking tour and glimpse these super-chill critters in their natural habitat. Walk through sand dunes to a forest of 500-year-old gum trees and discover the other plants and creatures that live there.
Learn about the habits of koalas, snap some photos, and explore the bushland with a professional local guide. Witness the comings and going of the local koala population and smell the scent of eucalyptus on the breeze.
If you've never seen a koala in the wild, one of these informative and eco-friendly walking tours is bound to be a highlight of your trip.
3 – Sandboard at Little Sahara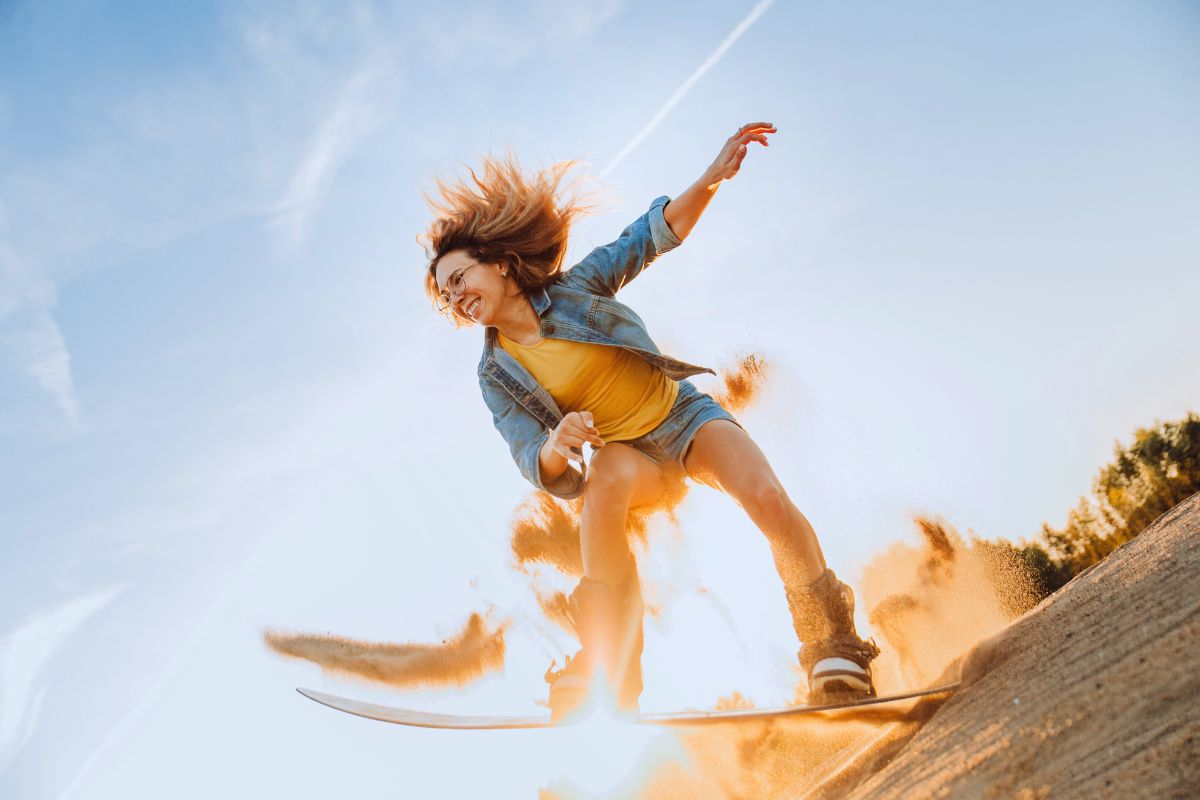 Most visitors come to Kangaroo Island for its wild and picturesque views, none of which are more unusual than Little Sahara. A miniature desert of sand dunes around 4 kilometers from the nearest coast, there are no prizes for guessing where Little Sahara gets its name.
The dunes formed around 17,000 years ago from the skeletons of ancient sea creatures, but today they are a playground for visitors to enjoy. You can hire a whole bunch of equipment to explore the dunes of Little Sahara, including sandboards, toboggans, fat bikes, and buggies.
Take a guided walking tour to spot koalas in the nearby gum trees then enjoy the warm glow of the evening sunset in this scenic and otherworldly spot.
4 – Venture underground at Kelly Hill Caves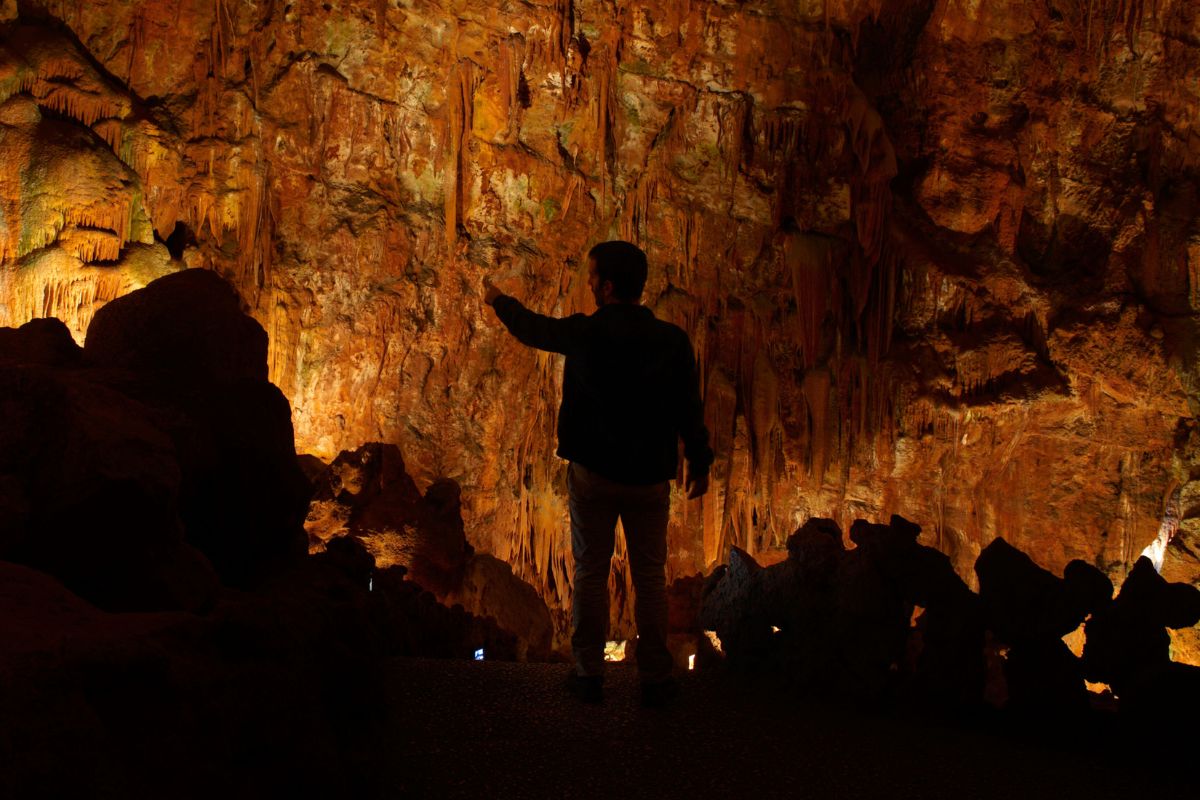 The spectacular natural grottos of Kelly Hill Caves are one of Kangaroo Island's most popular tourist attractions. The underground caves host a bunch of unusual rock formations and take you into a cool underground world, far from the bright sun above.
Take a guided tour to discover the history of the caves, how they were formed, and their geology. Discover the fun nicknames that some formations have been given and snap some awesome photos taking full advantage of the cave's dramatic lighting.
Currently, you can only visit Kelly Hill Caves as part of a guided tour. The Kelly Hill Conservation Park is undergoing reparation work after bushfire damage with plans to reopen in 2023.
5 – Meet the quokkas at Kangaroo Island Wildlife Park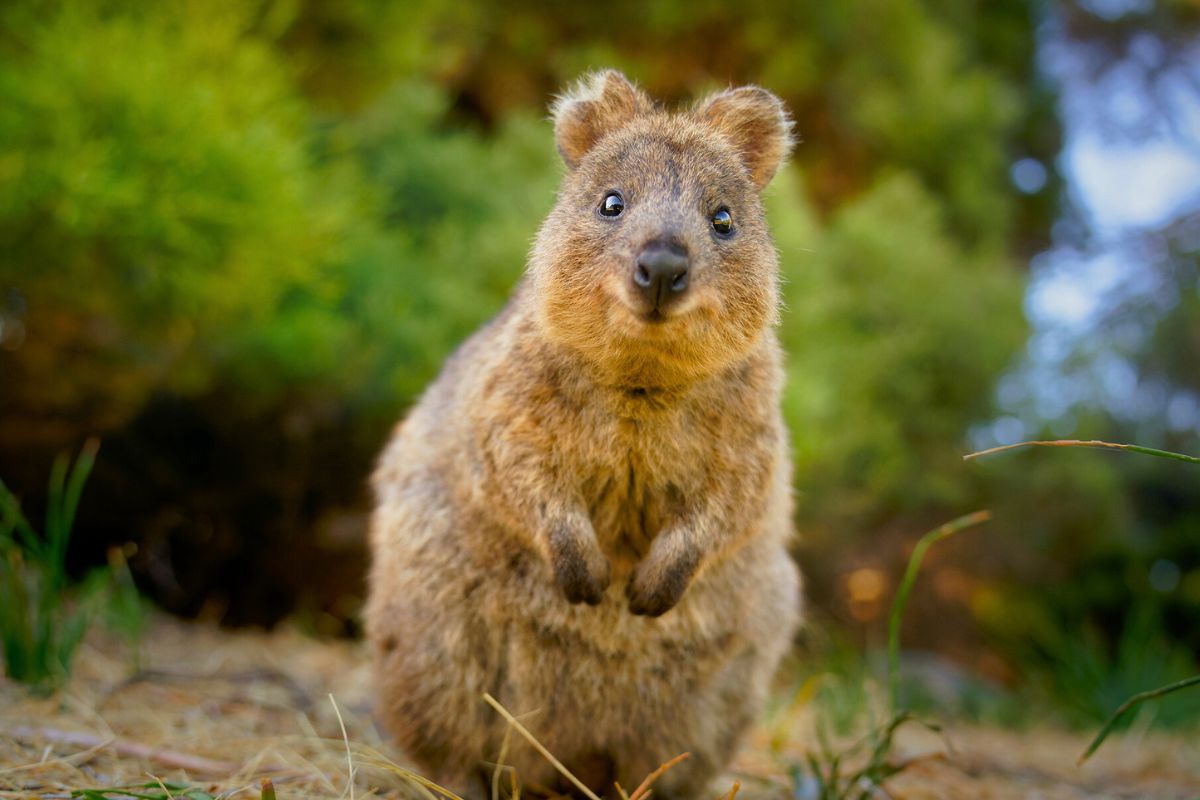 One of the must-see things to do in Kangaroo Island that both kids and adults will enjoy is a day out at Kangaroo Island Wildlife Park. The park is home to over 500 animals and 100 different species, including native animals like kangaroos, wallabies, and quokkas and exotic creatures like African big cats.
Book a private tour and get the chance to meet the animals up close. Choose from a range of experiences, including holding a koala, marmoset, or reptile or getting to feed a kangaroo, echidna, or alligator. You can even meet an adorable dingo or share a laugh with the park's kookaburras.
6 – Snorkel on an ocean safari
If the summer heat gets too much, cool off with a Kangaroo Island ocean safari! Strap on your snorkel and fins and head out onto the sea for a unique wildlife experience. Meet boisterous seals and curious dolphins and discover the underwater world around Christmas Cove.
Listen to commentary from your professional guide as you cruise the waters on the tour boat. Jump into the water for some snorkeling and if you're lucky you'll get to see long-nosed seals and dolphins up close. There's no better way to witness these majestic creatures than in the wild in their natural habitat.
7 – Delve into island history at Hope Cottage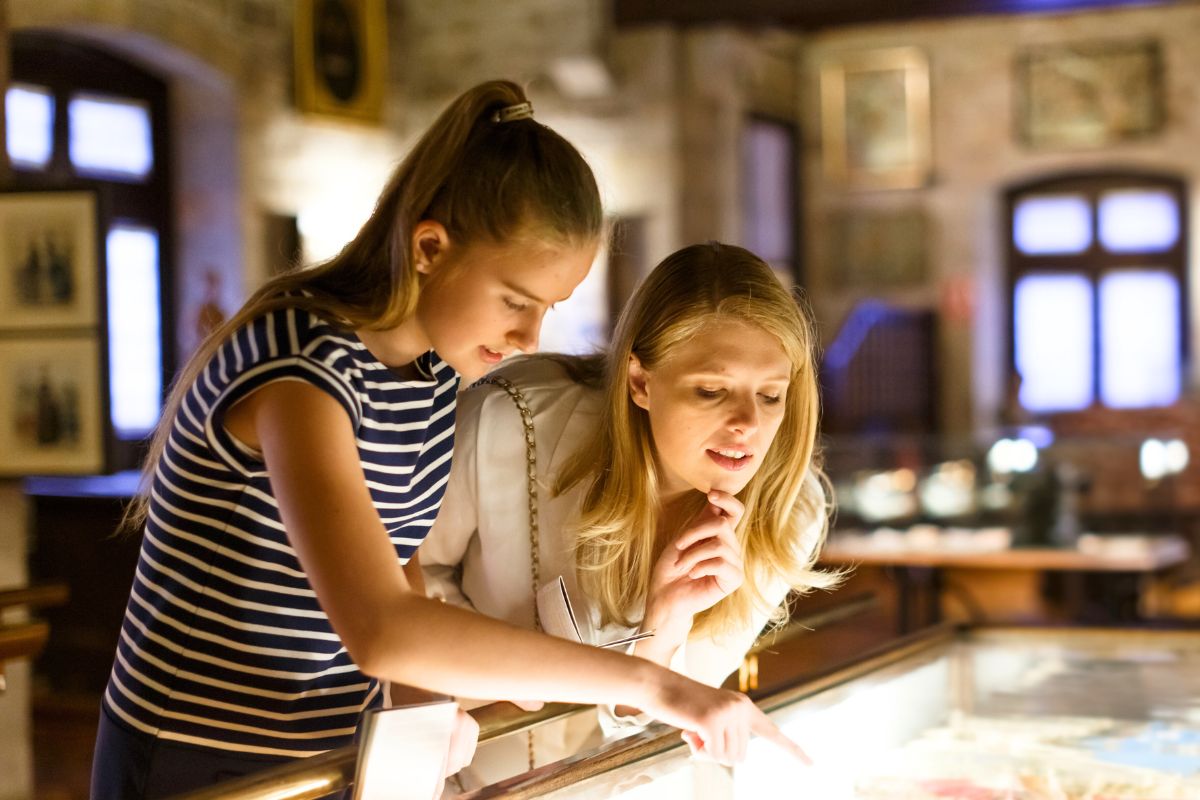 For a deep delve into the history of Kangaroo Island, Hope Cottage is a must-see. The cottage was originally built by the Calnan family in the mid-1800s, with money made in the Victoria Gold Rush. It was restored by the National Trust and is now a museum with original artifacts covering over 150 years of the island's history.
See photographs, letters, and documents which show how the island has changed as well as items from a number of local shipwrecks. See historical tools and farm machinery and a selection of communications equipment, including early phones, typewriters, and printing equipment.
Visitors can also check out the museum's selection of historic vehicles from the 1920s onwards and the former Masonic Lodge which served the community from 1910 to 2002.
8 – Take a dip at Kangaroo Island's best beaches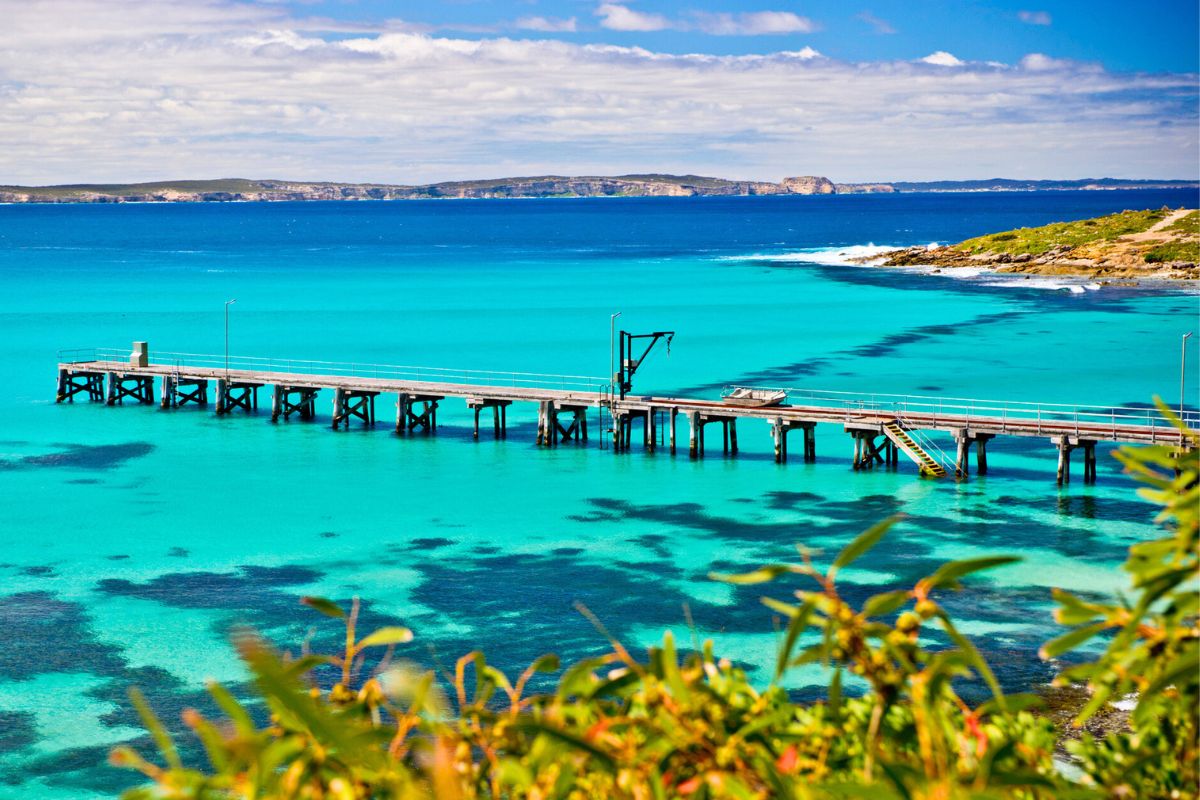 If you want to hit the nearest beach for some chill time during your time on Kangaroo Island there are plenty to choose from.
Stokes Bay has to be one of Australia's prettiest beaches. This secluded bay has fine white sand, clear turquoise waters, and plenty of wildlife to see. The rock tunnels on the way down to the beach really add to the excitement too.
Previously voted Australia's best beach, Vivonne Bay is everything you could want and more. With soft white sands to soak up the sun and gently lapping waves, this beach on Kangaroo Island's southern coast is an excellent place for a family day out.
There are plenty more beaches nearby too, including Emu Bay Beach where on a good day visitors can spot dolphins and pelicans, and Snelling Beach which is a good spot for fishing, and swimming and even has some surfable waves too.
9 – Spot owls on a Kangaroo Island evening and night tour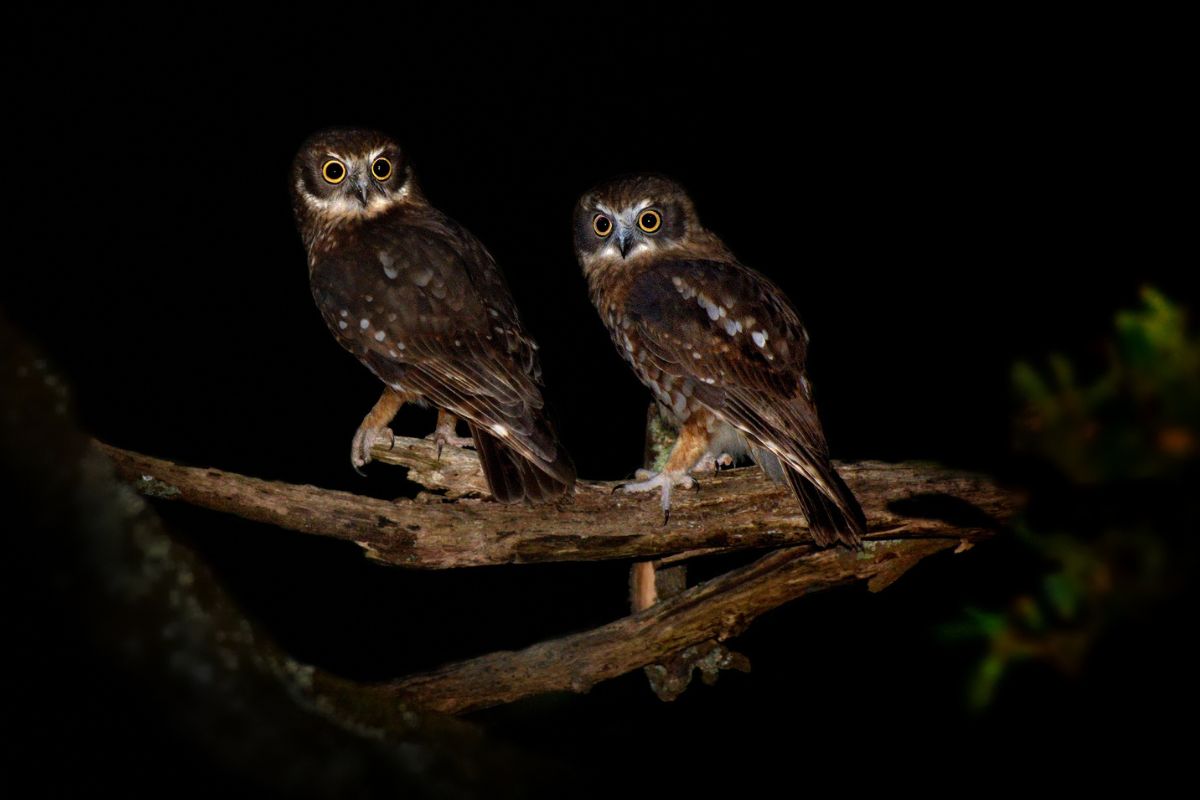 If you think you've seen Kangaroo Island at its best, wait until the evening! Take an evening tour and see the island's creatures really come to life.
Spot native creatures, such as western grey kangaroos, tammar wallabies, and possums, which are at their most active at night time. Keep your eyes peeled for tiny boobook owls and spiny echidnas before you call at the beach to look for baby penguins.
Enjoy commentary from your local guide and explore the island on a 4-wheel-drive safari. Kids and adults are sure to enjoy this nocturnal adventure which visits grassland, forest, bush, and beach to spot the animals that live there.
10 – Discover the wild wonder of Flinders Chase National Park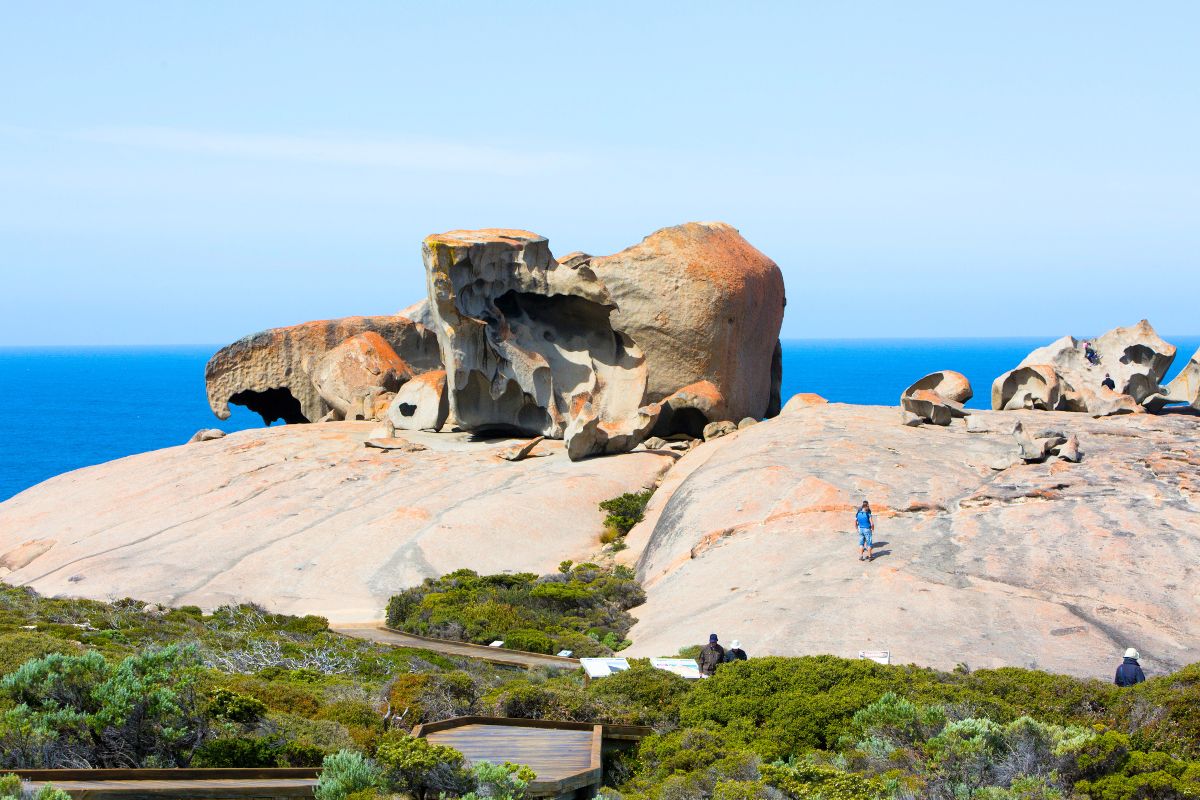 Visiting Kangaroo Island to see its awesome natural attractions? Flinders Chase National Park is one of the first places you need to check out. Home to some of the island's best-known landmarks as well as an abundance of plants and creatures, Flinders Chase covers 126 square miles of protected parkland.
Located on the island's rugged and wild west coast, the park was named after Matthew Flinders, the first European to land there in 1802.
One of its most striking attractions is Remarkable Rocks, a collection of huge red boulders in unique and photogenic shapes. Located on a rocky hill overlooking the sea, Remarkable Rocks is a great place to bring the family to sit and watch the sun go down.
The Admirals Arch is another stunning natural attraction, a large rock bridge dripping with stalactites that can be viewed from a nearby platform. The arch is home to a colony of fur seals and is near the iconic Cape du Couedic Lighthouse.
11 – Take an evening walking tour with Penneshaw Penguin Centre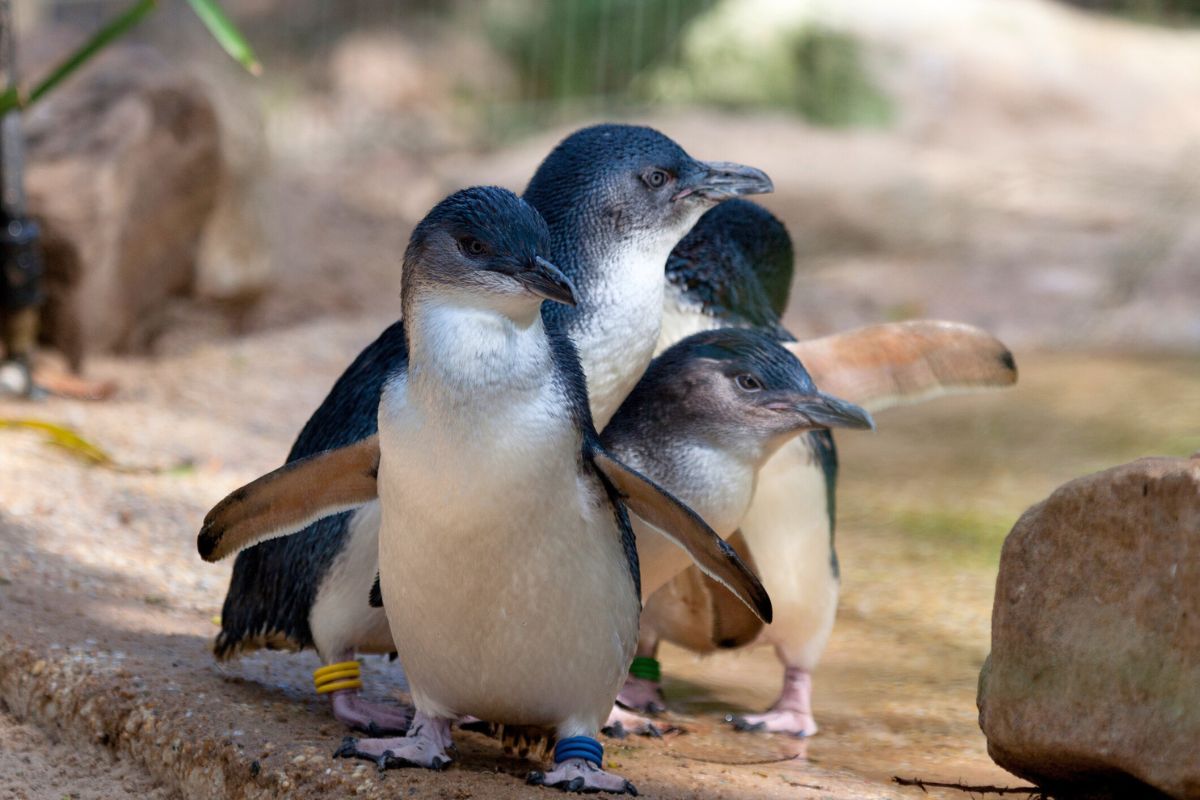 An evening walking tour with Penneshaw Penguin Centre is the best way to see the island's native Little Penguins.
These adorable blue-colored birds are the smallest penguins in the world and weigh only about one kilogram. They spend most of their time at sea and return to land only to rest and raise their chicks.
There are only a handful of breeding pairs that return to Penneshaw each year so seeing them in the wild is a real treat. Your tour begins with a short video all about the penguins before you venture out to see them in the wild.
The guides use special pink light torches, so as not to scare the birds, and you'll enjoy a pleasant evening stroll around Penneshaw, hopefully spotting some Little Penguins.
12 – Take a romantic stroll to Admirals Arch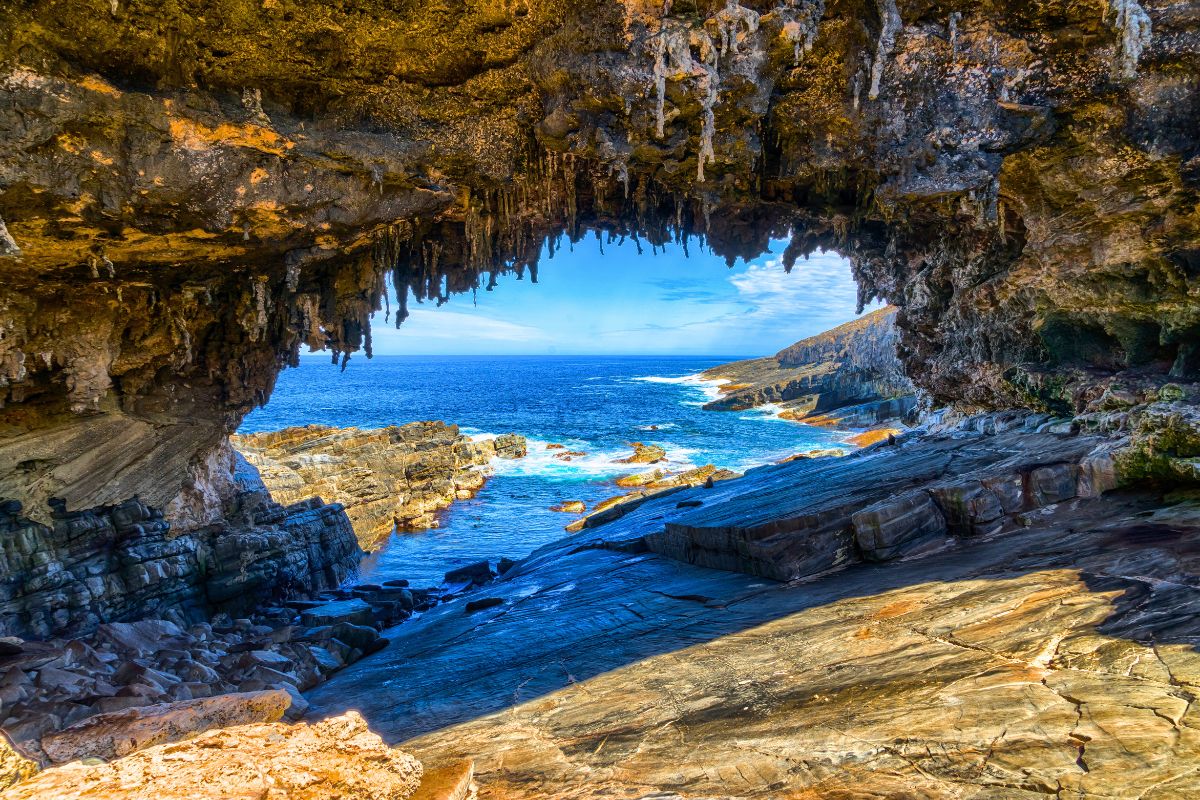 One of the area's most dramatic geological features, Admiral's Arch is a must-see thing to do on Kangaroo Island. The arch can be found in the Flinders Chase National Park and it makes a picturesque point to view the sea from.
There is a walkway that makes access to the arch available to most and from here you can spot the native fur seals that live among the rocks.
The natural rock arch was eroded by the power of wind and waves over thousands of years and it is studded with stalactites that have formed over centuries. Nearby sights of interest include the Cape du Couedic lighthouse, Weir's Lookout, and the colorful and photogenic Remarkable Rocks.
13 – Race through the bush on a quad tour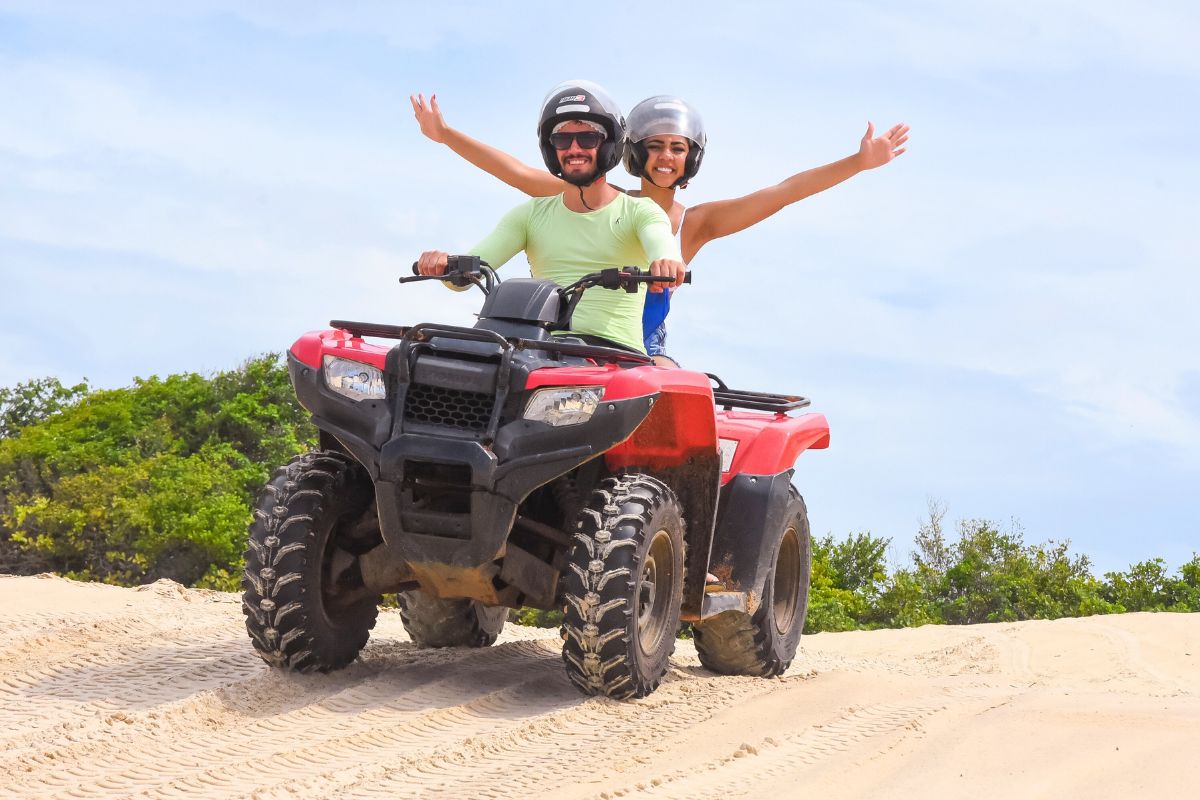 If you're on the hunt for some family fun on Kangaroo Island, a quad tour might be top of your to-do list. Explore bush, grassland, and dirt roads on an exhilarating all-terrain vehicle (ATV) excursion.
Choose between quads or buggies and hit the trail with your local guide to find all the best spots. Visit secluded surfing beaches, rugged national parks, and wherever else you fancy.
Older kids will love riding their own ATVs or parents can ride together with younger children. Keep your eyes open for native kangaroos and other wildlife and choose between a more relaxed or adventurous off-road ride.
If you prefer a more relaxed trip or are a family with smaller children a jeep tour might be a better option. Enjoy a leisurely tour through the bush and stop to see interesting landmarks and creatures along the way.
14 – Try the natural delicacies of local honey farms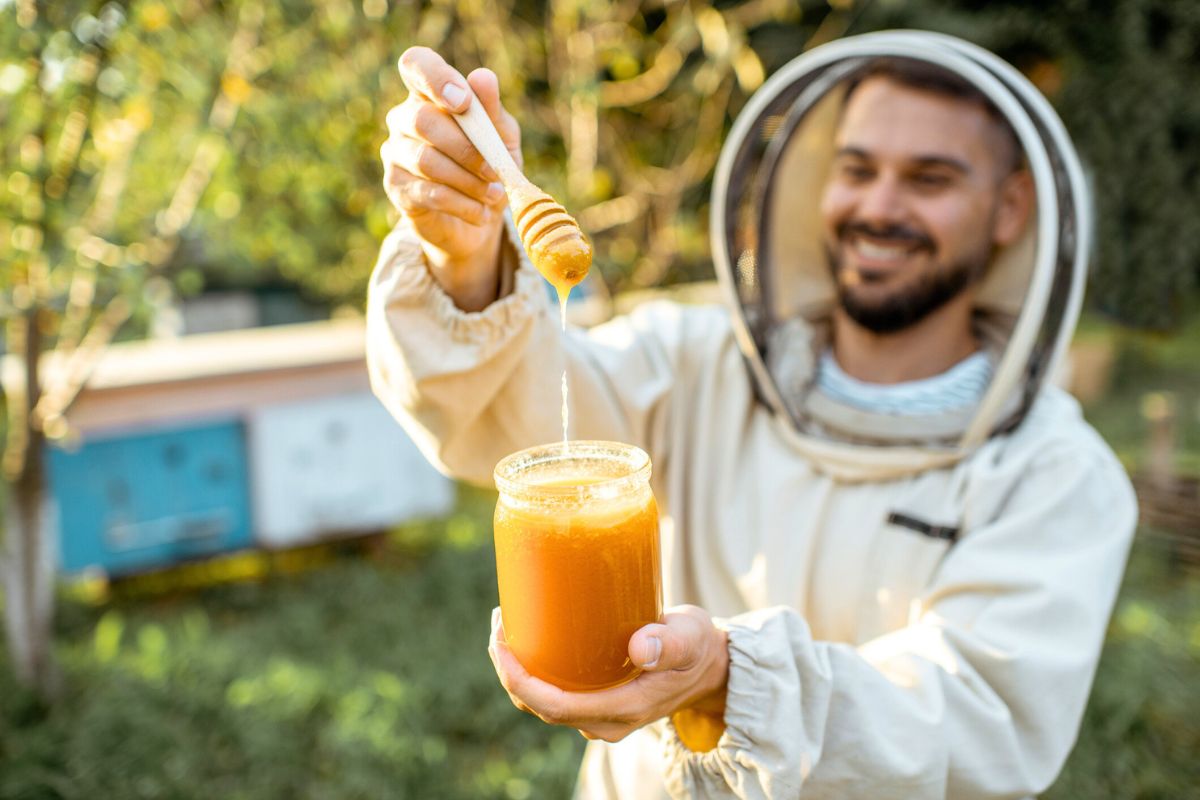 If you want to sample some fantastic local products, there are three honey farms on Kangaroo Island for you to visit. Selling everything from honey, cosmetics, and even bee-keeping experiences there's lots of fun to be found on the farm.
Check out Clifford's Honey Farm and take a tour around the Honey Shed, while enjoying a sample of the farm's honey ice cream. See the range of honey produced by the farm's Ligurian bees and discover how a hive works and how the bees make the honey.
Kangaroo Island Living Honey offers a bee-keeping experience where you can get hands-on with the hive. Dress up in a beekeeping suit and even hold a frame of bees. The farm also has many animals to meet including kangaroos, cows, and goats.
Visitors to Island Beehive are in for a treat! The farm produces rare organic types of honey from its protected Ligurian honey bees. Book a group tour and see the bees in action and be sure to visit the shop to pick up some authentic Kangaroo Island honey!
15 – Canoe the Chapman River at Lashmar Conservation Park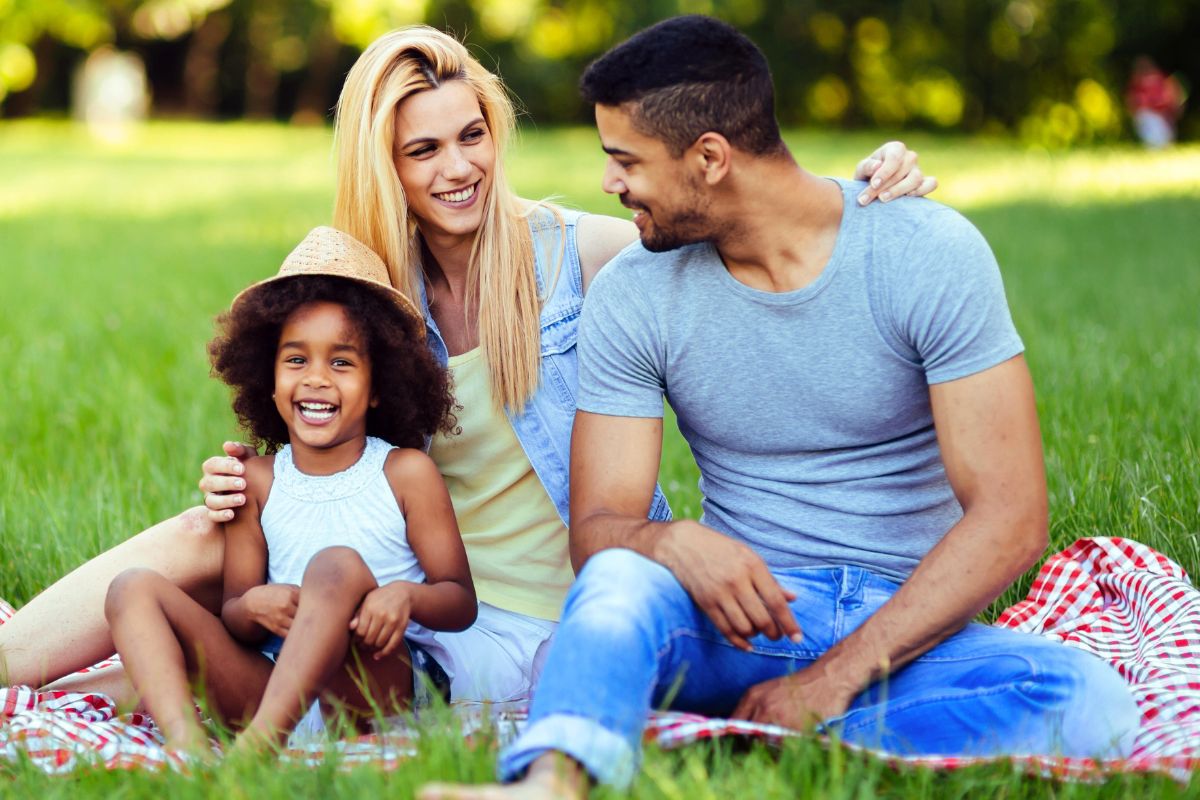 If you like nothing better than escaping into nature, Lashmar Conservation Park is a must-visit during your time on Kangaroo Island. Located at the north end of Antechamber Bay, the park has fantastic beaches, wild nature, and activities galore.
Canoe down the Chapman River, which winds gently through the park, or take a leisurely swim to cool off. Spot native bird species along the coastline or do some fishing in this pristine natural park.
There are plenty of facilities on-site, including picnic tables, BBQs, toilets, and a campground and the Cape Willoughby Lightstation is just a short drive away. Lashmar Conservation Park is sure to be a highlight for nature lovers visiting Kangaroo Island.
16 – See native creatures at Hanson Bay Wildlife Sanctuary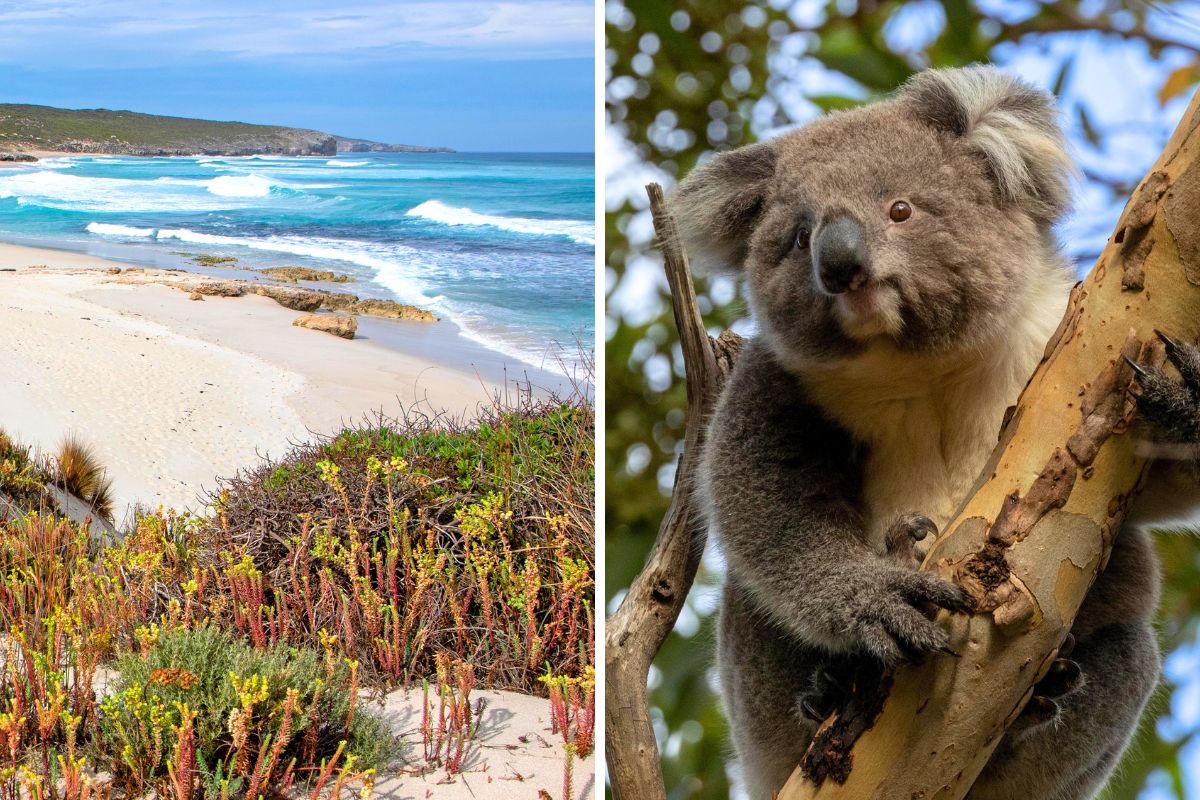 The huge Hanson Bay Wildlife Sanctuary spans over 5,000 acres and is home to a wide range of wildlife and plant species. With over 190 Native plant species and 240 species of birds, including Lorikeets, Blue Wrens, and Black Cockatoos, it is a must-see for birdwatchers and nature enthusiasts.
The sanctuary is home to endangered species like the Southern Brown Bandicoot and the Kangaroo Island dunnart. You can encounter plenty of native creatures there such as kangaroos, koalas and echidnas, and many other unique Australian animals.
It offers various accommodation options, including eco-friendly lodges and campsites. Visitors can explore the sanctuary through guided tours, bushwalks, and nocturnal wildlife tours.
You can also opt for a beachfront cabin and enjoy the amazing views of rugged coastlines, pristine beaches, and ancient rock formations.
17 – See the island with hop on hop off bus tours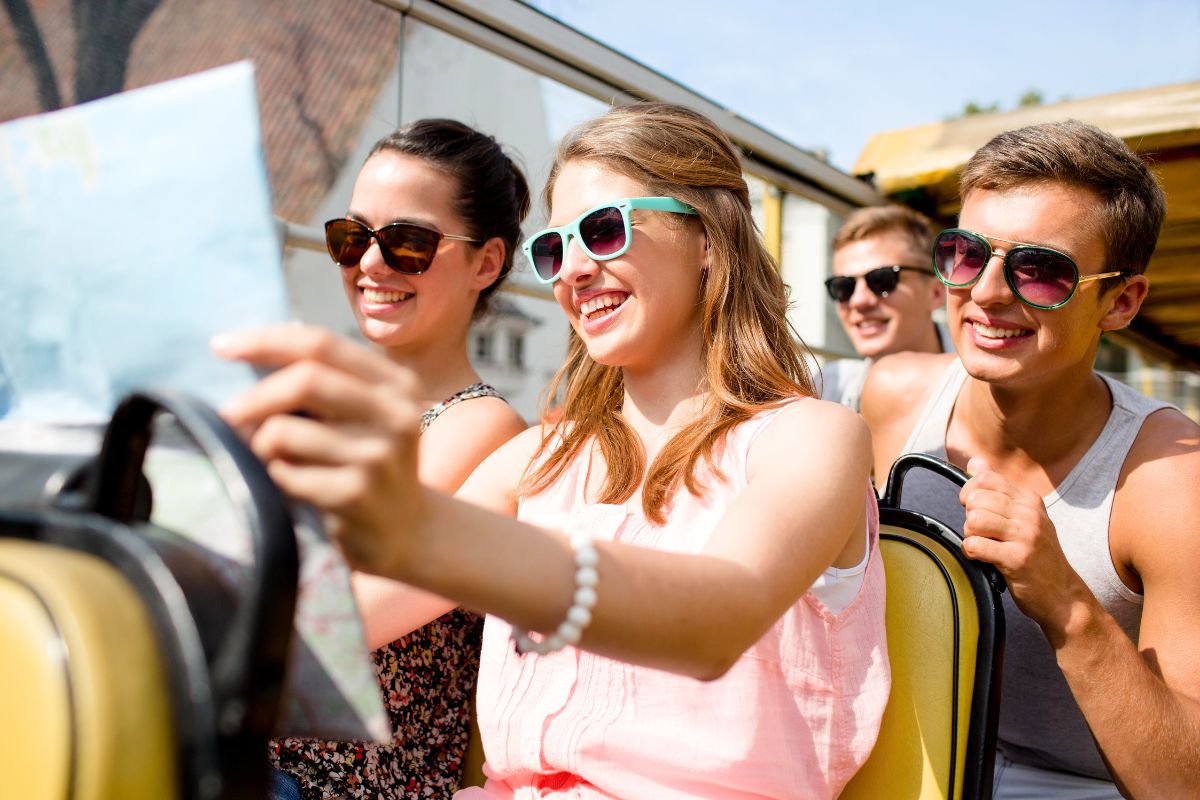 Enjoy the freedom of exploration on a Kangaroo Island hop-on hop-off bus tour.
Give your car a break and explore all the island highlights on these small group bus trips. You can get off at any of the ten stops and explore at your leisure. The tours start at Clifford's Honey Farm and end at the Aurora Ozone Hotel.
You'll visit a eucalyptus oil distillery, a couple of vineyards, a lavender farm, and a spirit distillery. Your local guide will tell you the history of Kangaroo Island and make sure you have the best time possible.
To really get a taste for the area, you've gotta explore with a local and these hop-on hop-off bus tours do just that.
18 – Discover art and nature at the Sculpture Trail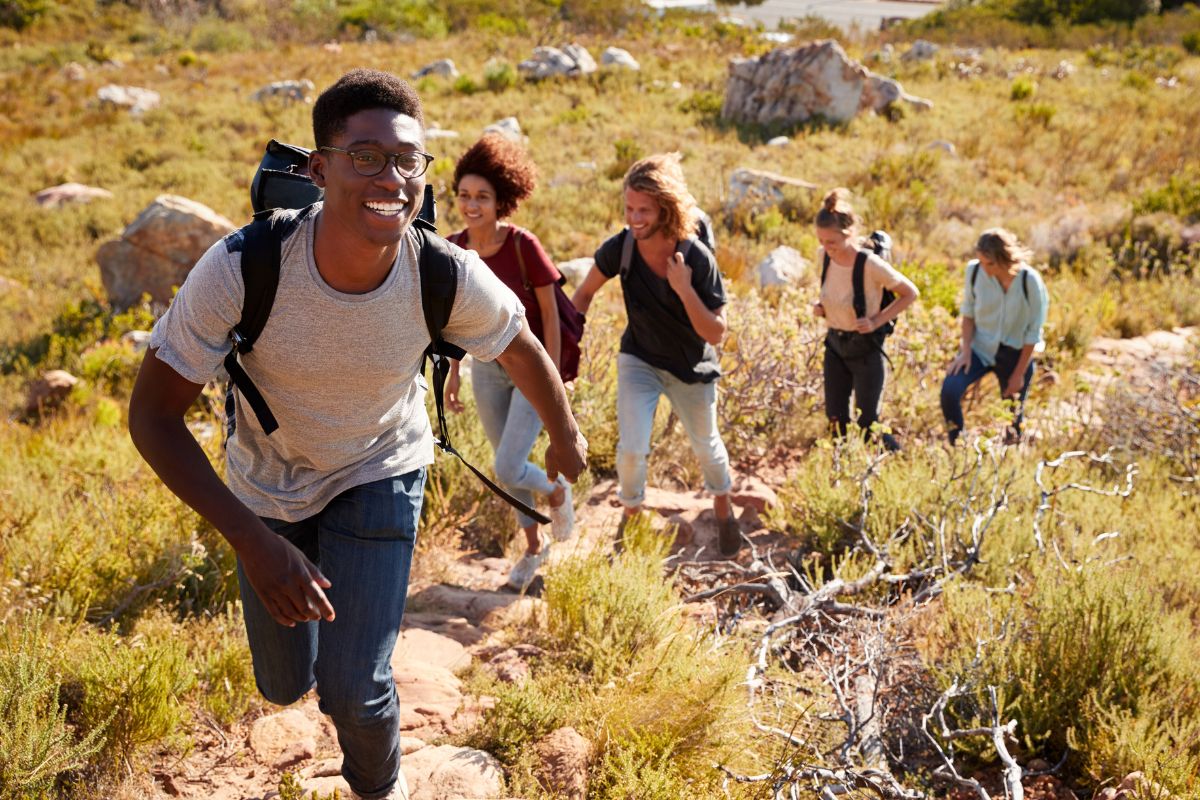 The Kangaroo Island Sculpture Trail is a fantastic free activity to try with kids. It combines art and nature and the opportunity to explore the coastal village of Penneshaw.
Beginning near the Pennshaw Jetty, the Sculpture Trail features installations by local artists as well as Australian and international artists. The trail leads you through 1.5 kilometers of scenic coastline and follows the island's picturesque cliffs and unique vegetation.
Follow the trail markers and maps along the route or just freewheel it and go at your own pace. The Sculpture Trail is open all year round and is free to visit.
19 – Swim with dolphins on a snorkeling tour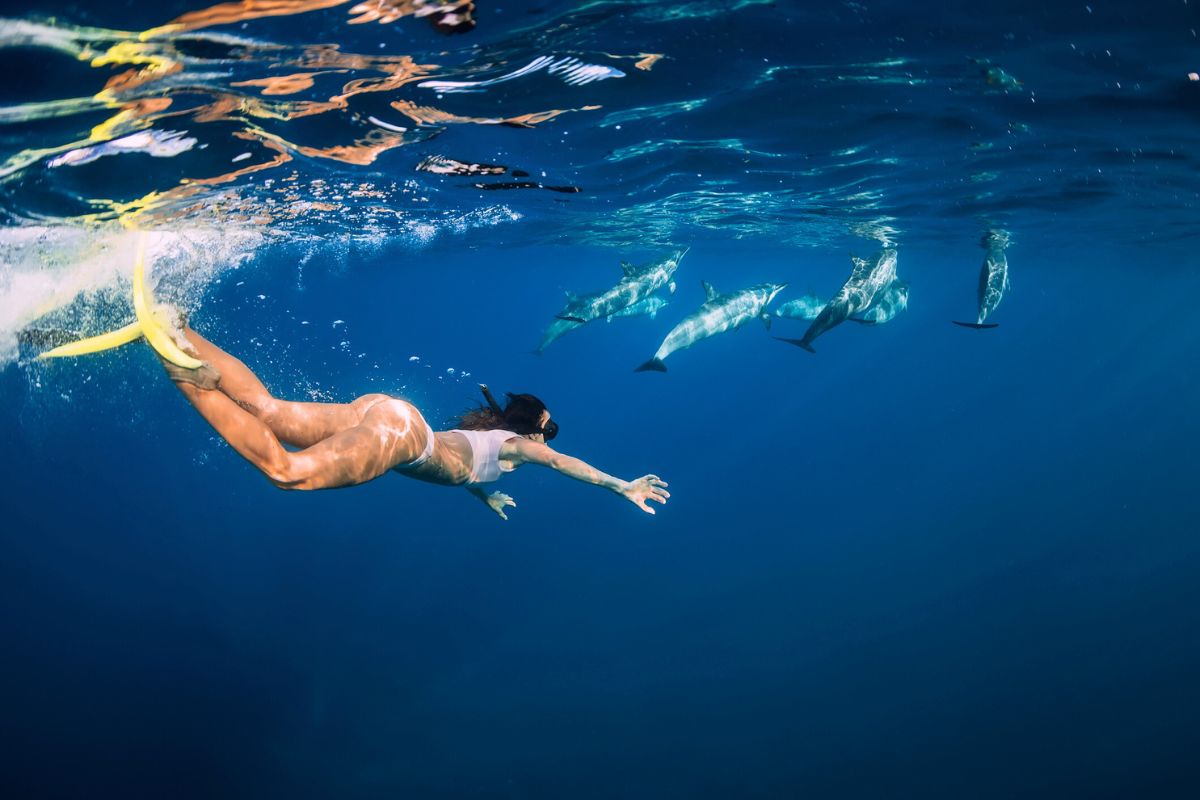 For adventurous types, a snorkeling tour in Kangaroo Island will surely fit the bill! Seize the opportunity for a wildlife adventure like no other where you can spot and even swim with the island's seals and dolphins.
These boat tours allow you to cruise the coastline with a knowledgeable local crew who know the best places to encounter dolphins and seals. Jump into the cool water and enjoy your time snorkeling, or remain on board and listen to the commentary from your friendly guide.
If you prefer not to swim, you can join one of the dolphin-watching in Kangaroo Island tours. You'll learn about these fascinating creatures and see the beautiful Pennshaw coastline from the comfort of the boat.
20 – Find your fairytale at George's Castle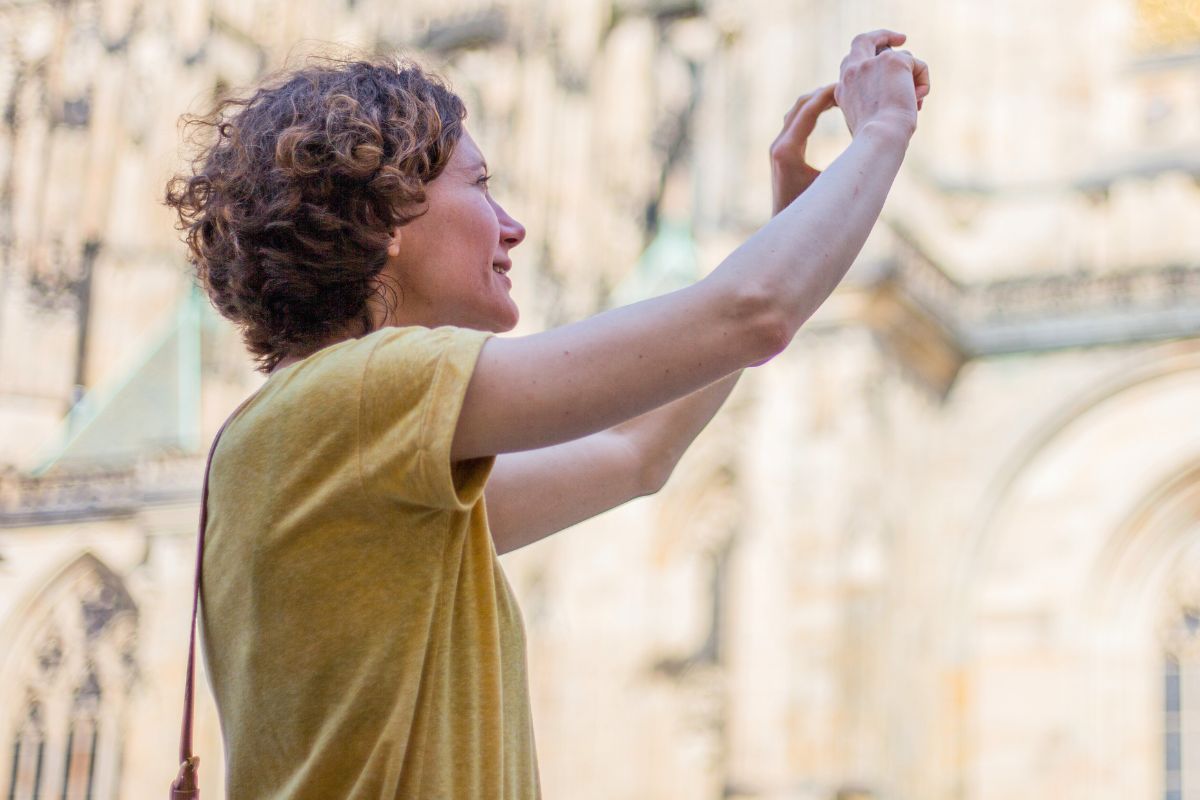 One thing you might not expect to find in rural Kangaroo Island is a fairytale castle proudly made from recycled materials.
George's Castle is a labor of love, created by one local man around his family home. Here you can encounter dragons, Vikings, witches, and much more, and, if you visit during the Christmas period, there is a unique display to enjoy. The garden has something to see around every corner that is suitable for kids of all ages.
It's worth visiting around dusk to see the 40,000-plus lights that decorate the whole place. You can call in advance to arrange a visit or just call the number at the gate. George only asks for a donation from visitors which helps cover the lighting bill.
21 – Enjoy an eco-friendly bike tour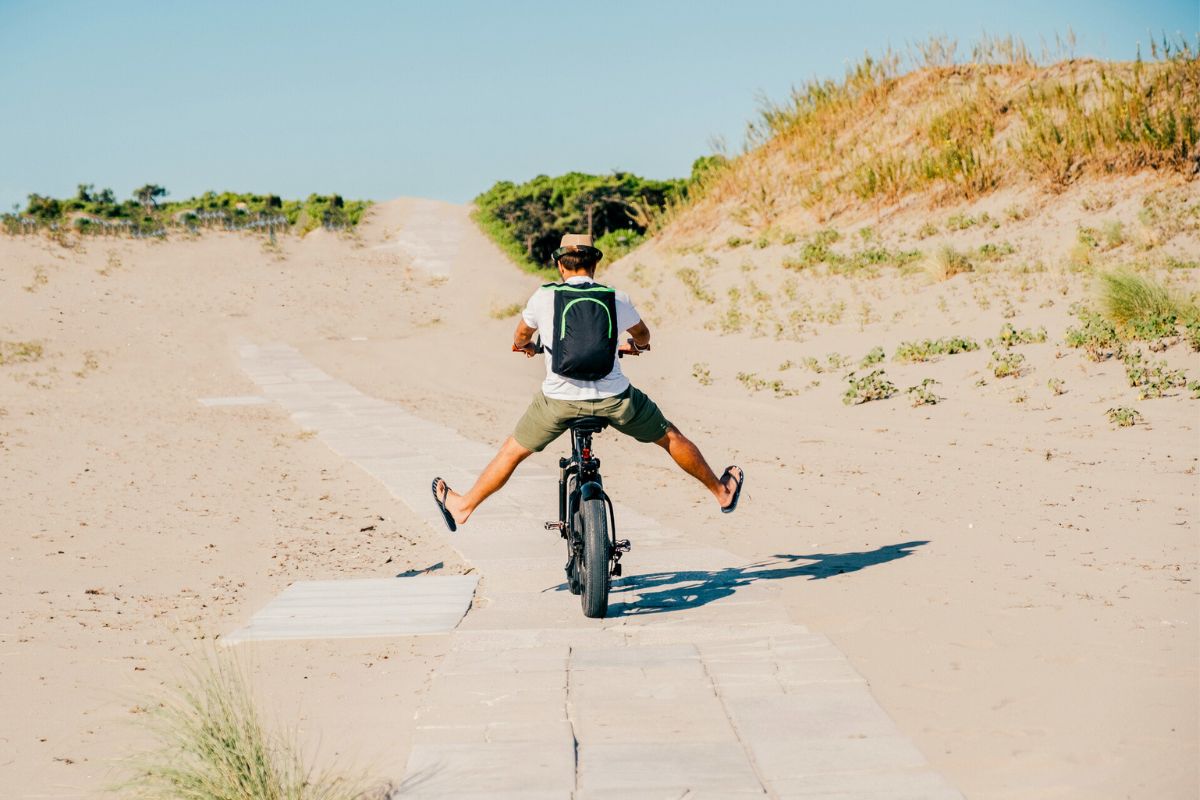 Saddle up for a 2-hour bike tour around Kangaroo Island. You'll get to see all the local highlights and explore on a fat bike — suitable for a wide range of terrains. These chunky wheeled bikes will take you over the dunes of Little Sahara, through bush trails and natural coastal landscapes.
If you like to take it easy, choose an electric bike tour and relax while the bike does most of the work. These fun and adventure-packed tours are a great way to explore Kangaroo Island and see its native wildlife and plants.
22 – Watch the sunset at the American River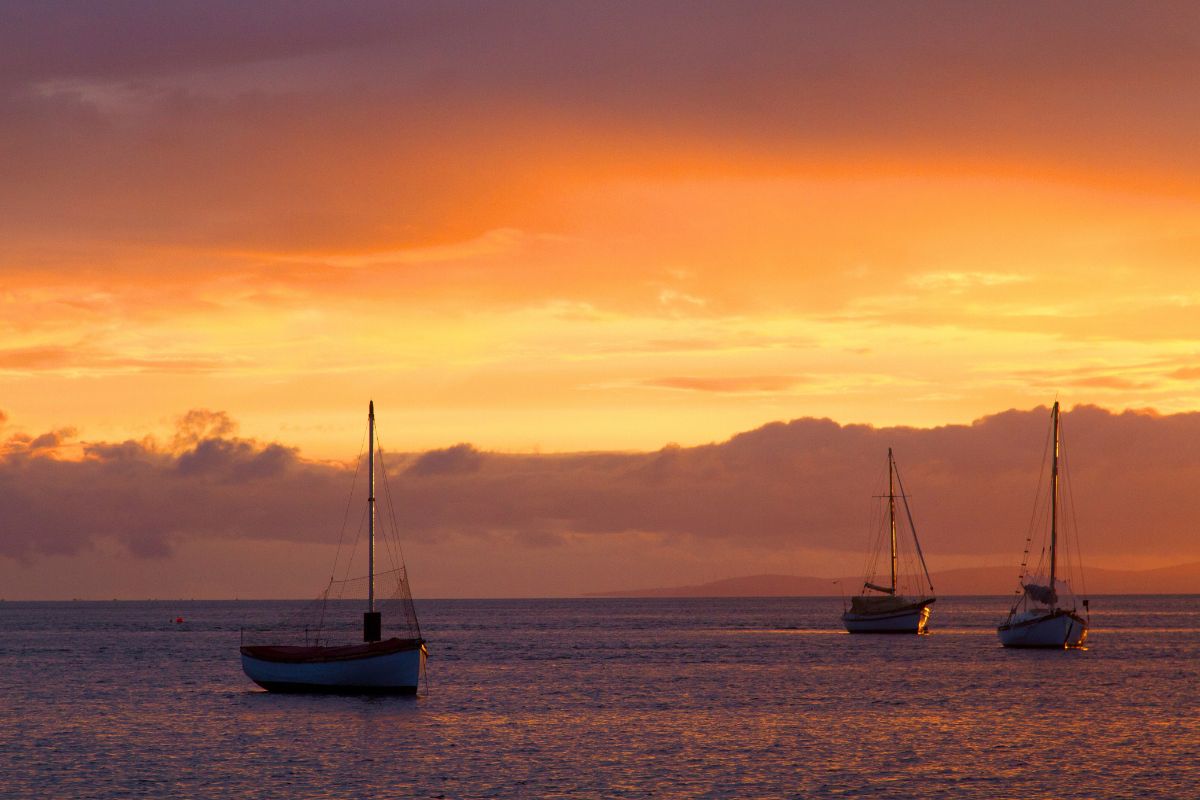 There's lots to see and do in the coastal fishing village of American River. Situated on the banks of the Pelican Lagoon marine sanctuary, the village is packed with historical and natural attractions.
Walk the Independence and Cannery Trails and keep your eyes peeled for roos, wallabies, and rare Black Cocaktoos. See a replica of The Independence – the first ship built in South Australia, which was constructed right here in the American River.
The Pelican Lagoon is only open to non-motorized craft which makes it perfect for kayaking! Slip out onto the calm waters and enjoy the tranquility of this natural paradise.
23 – Climb the lighthouse at Cape Willoughby Conservation Park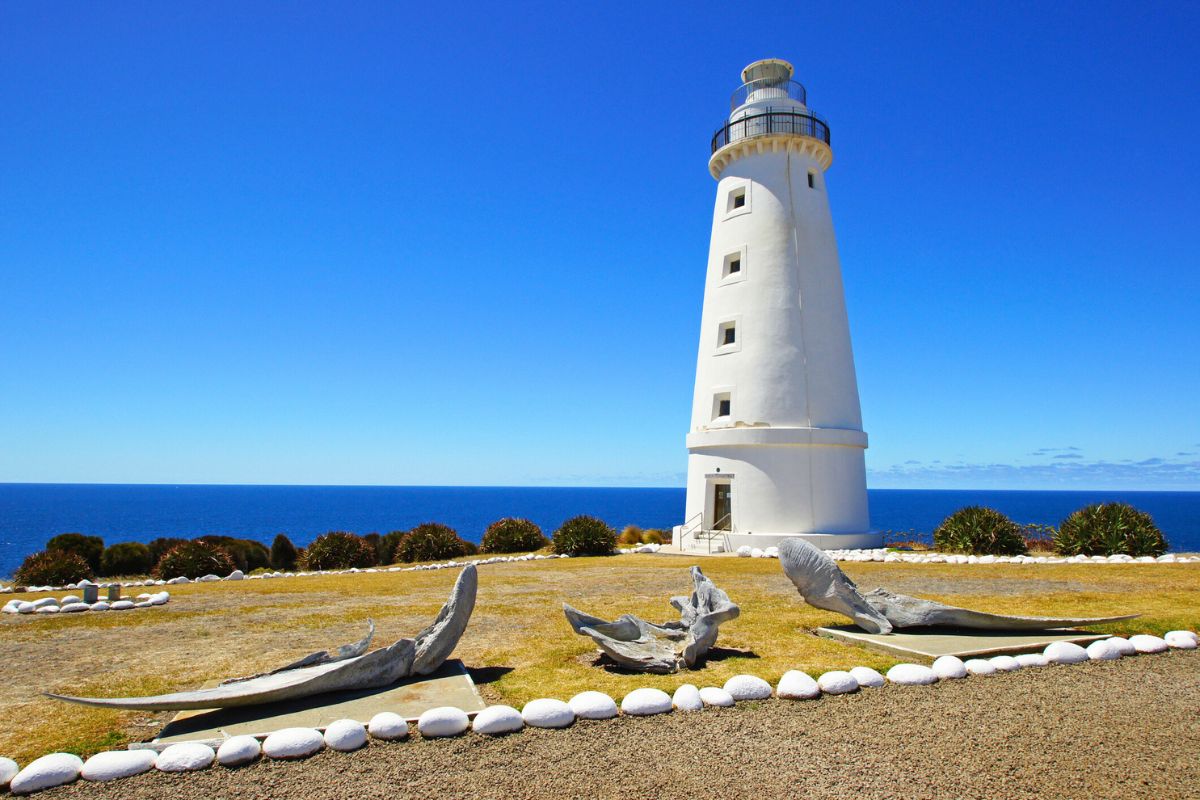 There's no shortage of scenic natural parks on Kangaroo Island. The Cape Willoughby Conservation Park has rugged cliffs and windswept sea views but is also home to the oldest operational lighthouse in southern Australia.
Visitors can take a guided tour of the lighthouse to learn about the island's maritime history and its many fateful wrecks. Choose from a short tour which lasts around 20 minutes or a longer one at 45 minutes.
Between May and October, whales can often be spotted off the coast of the cape as they make their yearly migration.
24 – Meet an eagle at Raptor Domain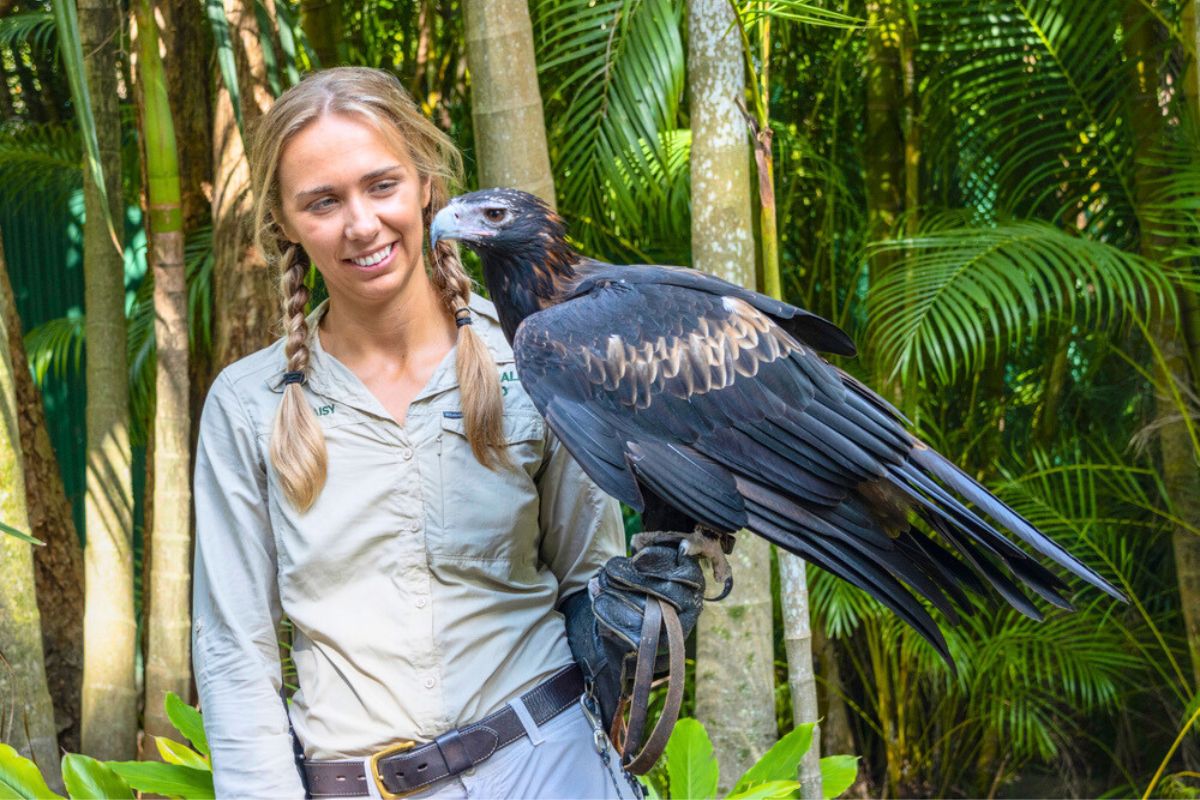 For a unique wildlife experience like no other Raptor Domain has to be one of the best things to do in Kangaroo Island. A sanctuary for rescued birds of prey, as well as other injured or orphaned creatures, Raptor Domain, is both fun and educational.
See a demonstration of birds in flight, including Wedge-tailed Eagles, Barn Owls, and Black Kites. Meet other native birds, like kookaburras and cockatoos, or catch a Reptile Presentation to see snakes, lizards, scorpions, and spiders.
25 – Cruise the dunes on a buggy tour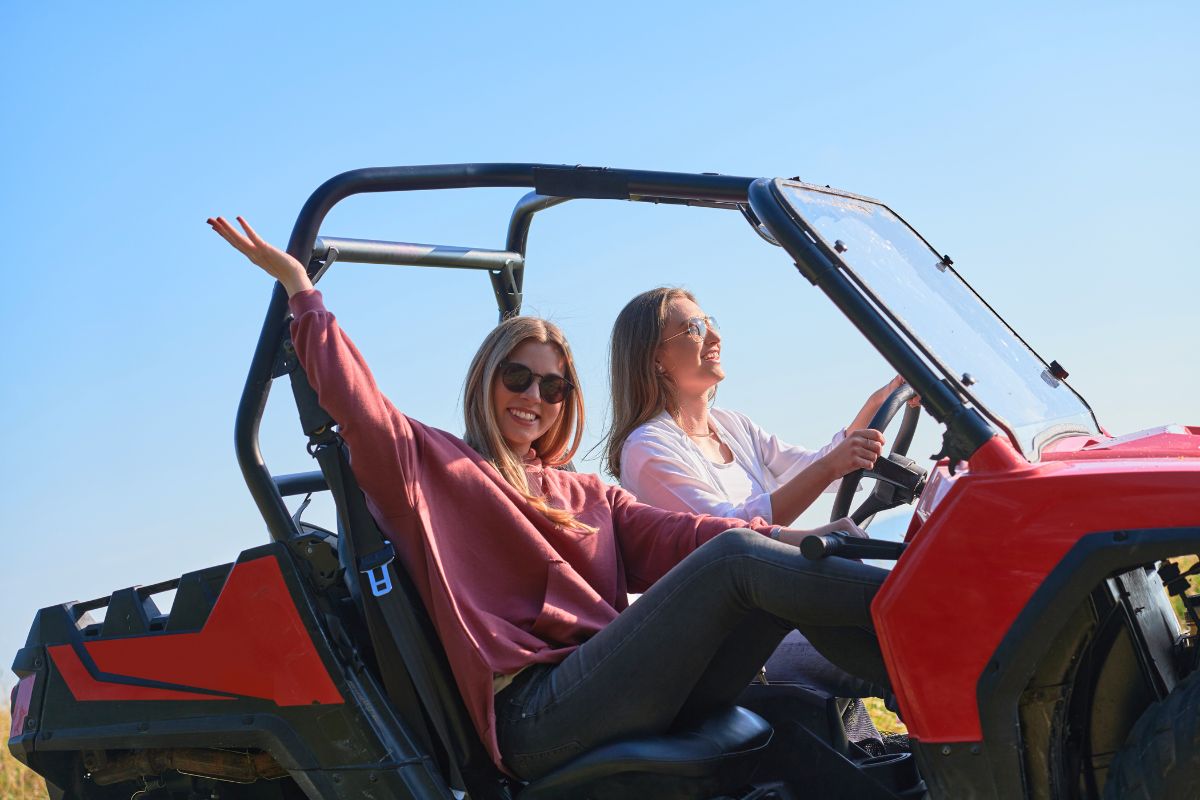 If you want to get off the beaten track during your time in Kangaroo Island, a guided buggy tour might be just the thing. You will explore off-the-beaten-track places, including the sand dunes of Little Sahara, the wild and rugged coastlines, and the region's ancient gum trees.
Your knowledgeable driver and guide will take you to all the island highlights, pointing out wildlife and unique vegetation along the way. See the dramatic coastal scenery and enjoy a few high-speed thrills along the way. These trips are ideal for up to 8 travelers and almost anyone can join!
26 – Visit the Frenchmans Rock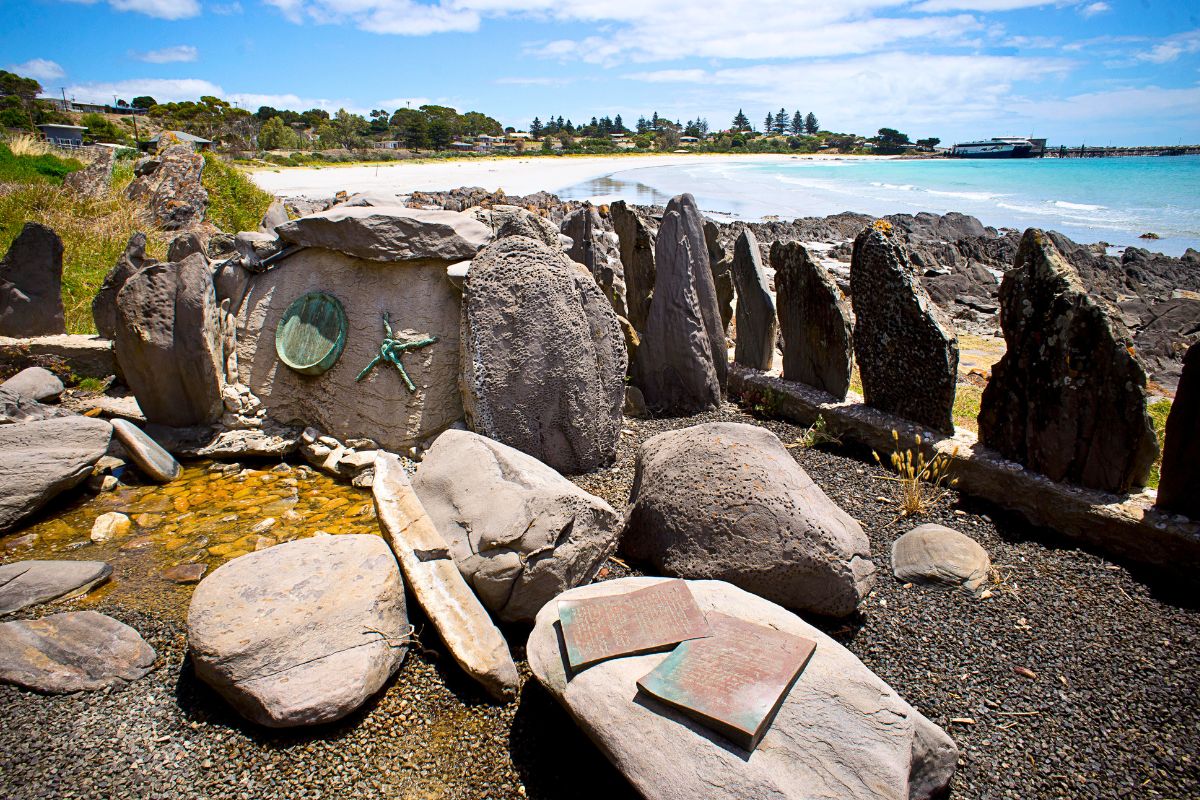 A notable, if not widely known landmark, Frenchman's Rock is worth a visit for those interested in the history of the island and its early European visitors. Under a white concrete dome at the southern end of Penneshaw Beach is an inscription made by French captain Nicholas Baudin and his crew in 1802.
Baudin was charting the southern coast of Australia at the time and stopped at Kangaroo Island to gather supplies. It is said that he learned of its existence from the British Captain Matthew Flinders who had visited the previous year.
Though the original rock can be viewed in the Kangaroo Island Visitors Centre, there is a concrete replica on the site for visitors to see.
27 – See creativity on display at Fine Art Kangaroo Island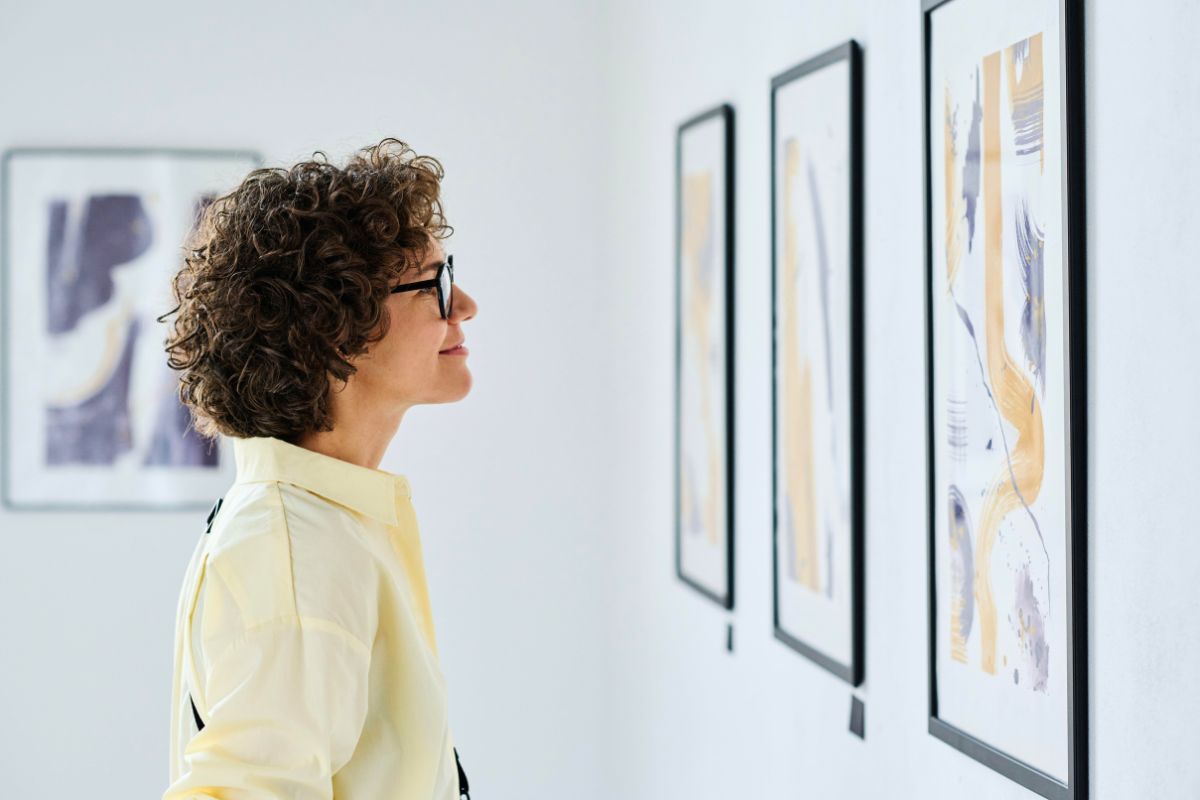 Showcasing the best of the island's art scene, Fine Art Kangaroo Island has a diverse range of artworks on display. You will be overawed at the creativity on display from oil and gouache paintings to sketches and prints, photographs, sculptures, and handmade art objects.
All pieces are created by artists living and working on Kangaroo Island, including nationally recognized artists Janet Ayliffe and Jenny Clapson. Stop by to check out an exhibit and maybe go home with your own special souvenir of Kangaroo Island.
28 – Pickup handicrafts at Penneshaw Market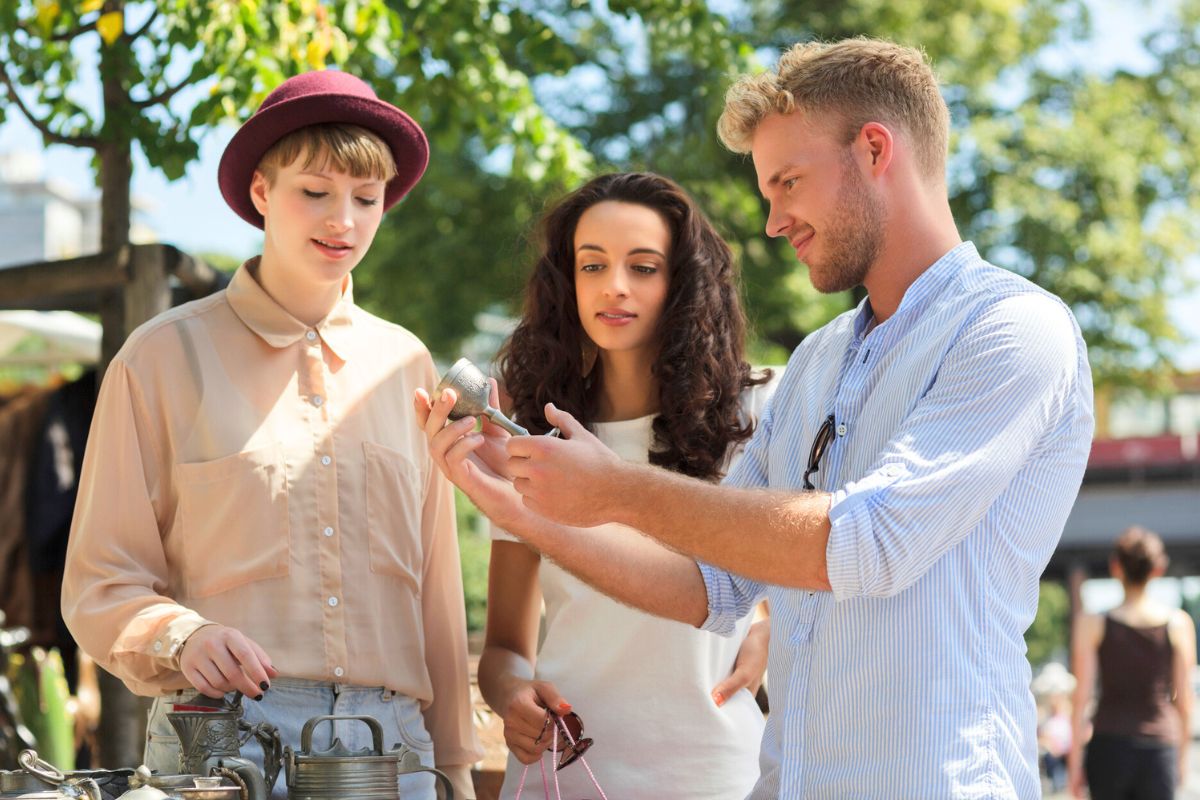 From October to April, Penneshaw Market is the place to go if you like artisan arts and crafts. Held on the first Sunday of every month, the market takes place in Penneshaw Oval which is just a short walk from the Ferry Terminal.
There's no limit to what you can find on sale here. There are arts and crafts, including paintings and drawings, books, photographs, jewelry, leathercrafts, plants, clothing, food, and much more. If you're looking for a lively day out, Penneshaw Market is an essential thing to do in Kangaroo Island.
29 – See the views at Cape Du Couedic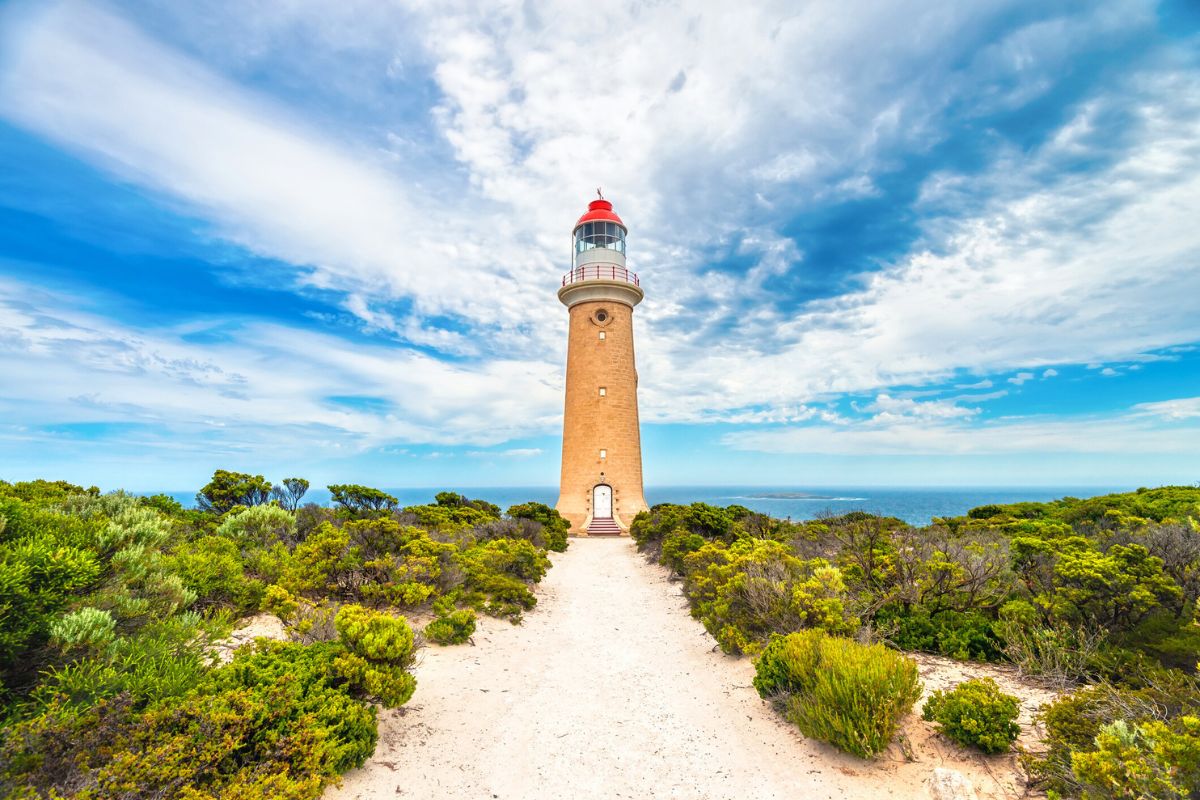 One of the wildest points of Kangaroo Island has to be Cape du Couedic. Located at the southern point of the Flinders Chase National Park, it has some of the most spectacular views around.
The Cape du Couedic lighthouse is its most prominent feature, which has stood on the site since 1909. It was constructed after a number of high-profile shipwrecks occurred just off the coast and in its early days was manned by a team of keepers.
There are some lovely hiking routes in the region that take you past major landmarks including, Admiral's Arch, Old Weir's Cove, and Remarkable Rocks. Try and spot the colony of Fur-seals that live along the coast here.
30 – Challenge yourself on the Kangaroo Island Wilderness Trail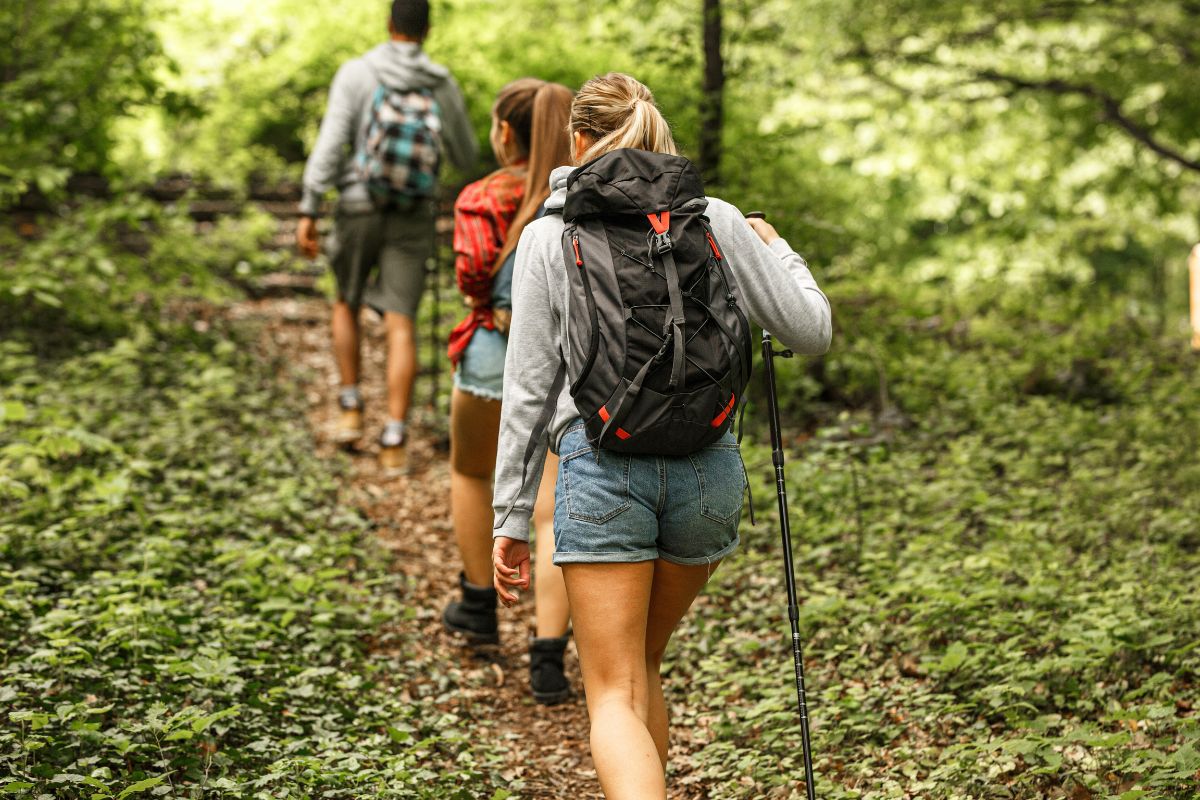 Not just any old hike, the Kangaroo Island Wilderness Trail is a marathon 5-day trek through the bush. It's safe to say that participants should be pretty fit and actively enjoy walking as a hobby. Those who do are in for a treat and what better way to see the island than on foot?
You'll start in Flinder's Chase National Park and follow the route through dense vegetation, along winding rivers and windswept clifftops. You'll see ancient rock formations, picturesque beaches, and lots of wildlife along the way. Adventure seekers only need to apply!
31 – Spot whales from the Cape Borda Lighthouse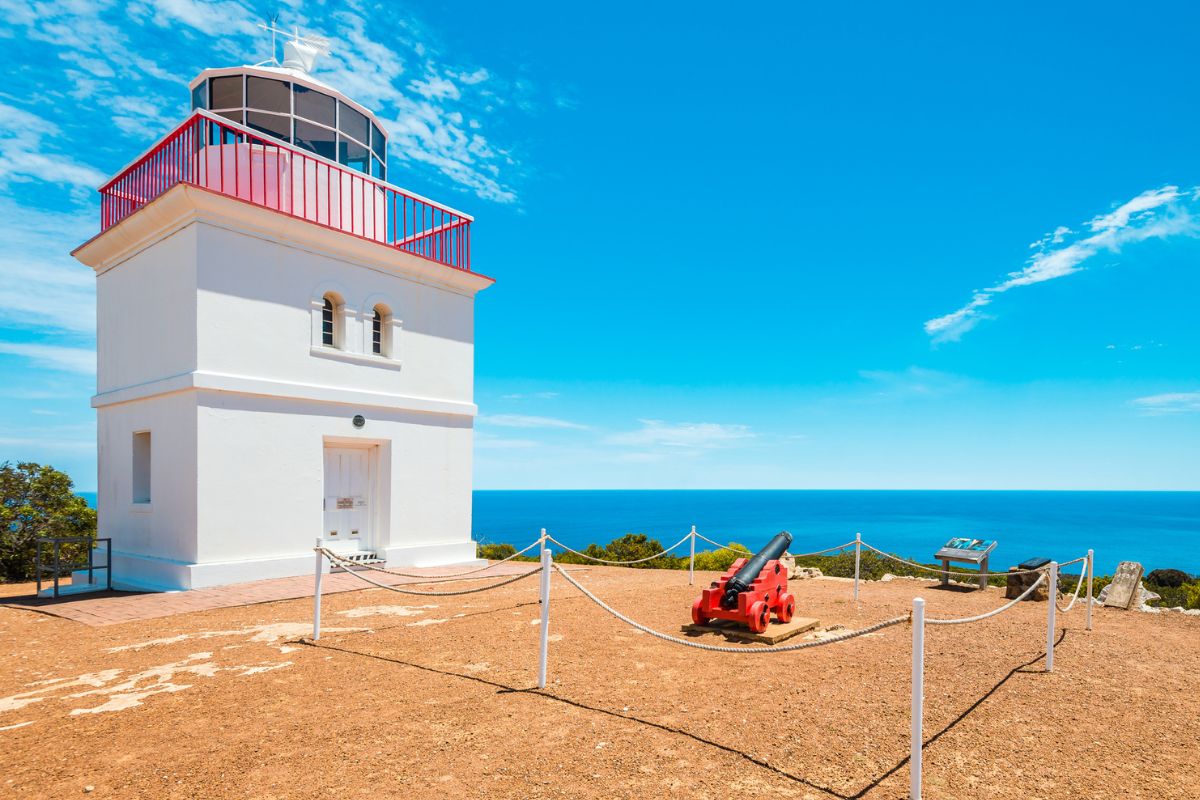 Constructed in 1858, the Cape Borda Lighthouse is steeped in local history and has been an essential fixture for settlers on the island.
The lighthouse was built to help ships navigate the treacherous waters of the Investigator Strait, which lies between Kangaroo Island to the South and the Australian mainland to the North.
The lighthouse has an unusual square stone design – the only one in South Australia and is surrounded by some picturesque hiking routes.
Visitors can take a self-guided tour around the settlement that would have housed the former lighthouse keepers and spot dolphins and whales from the lookout points.
32 – Explore the Harriet River by kayaking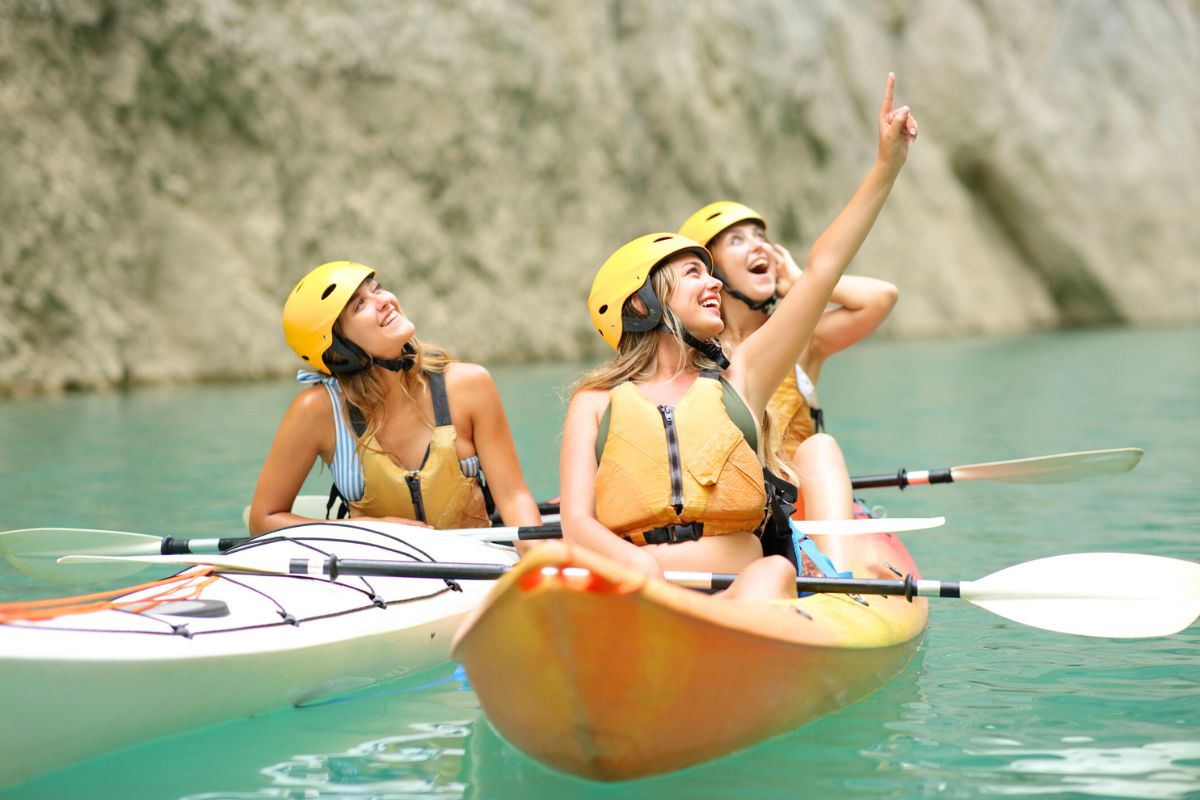 There are many beautiful areas of Kangaroo Island to discover, some of which can be reached by kayak. Hire your own personal boat and explore Vivonne Bay on a 4-hour self-guided kayak excursion.
Paddle the serene Harriet River and travel at your own pace. See the natural beauty of the area, including its sandy beaches and lush forests as well as the wildlife that lives there.
Keep your eyes open for koalas in the trees and the colorful birds that live by the water's edge. Single-person and double kayaks are available.
33 – Spot ancient rock formations at Christmas Cove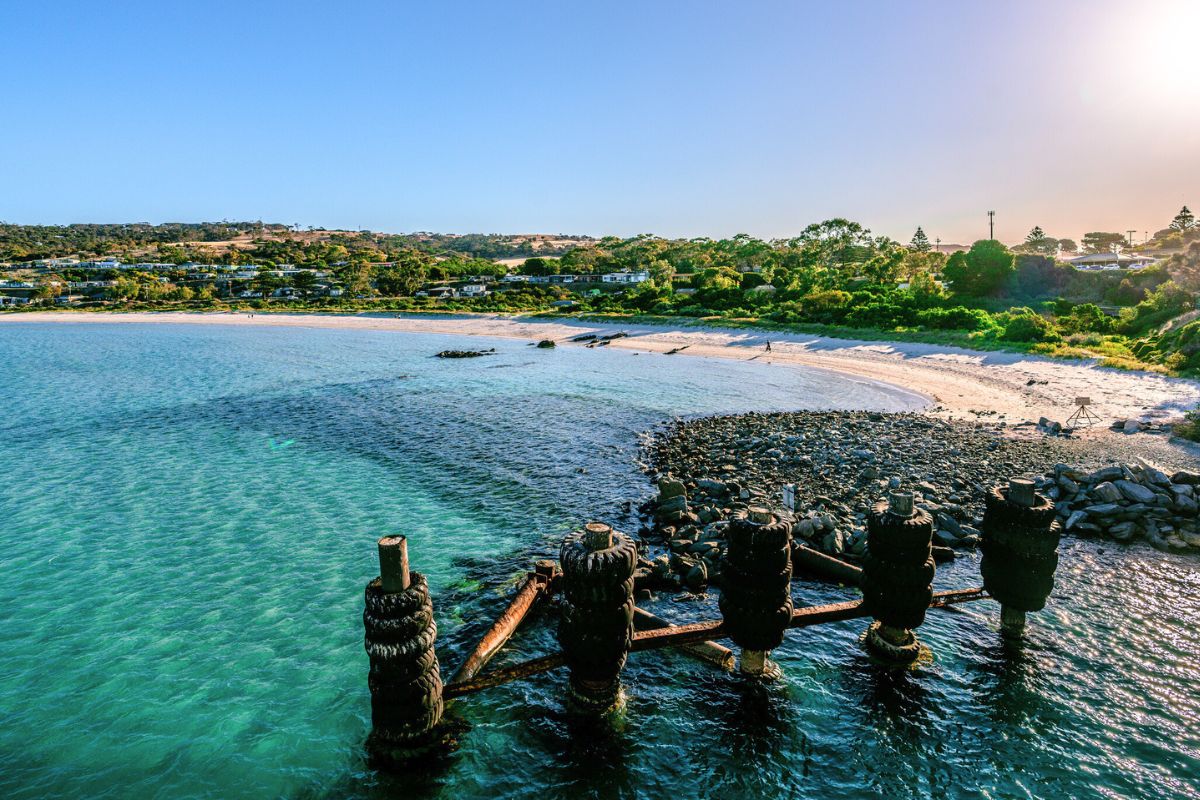 The small bay of Christmas Cove in the town of Penneshaw is easy to pass by. The cove is used as a marina for small boats so it is not possible to swim there and the beach is fairly small and rocky. There is more to this bay than first meets the eye though!
Keen-eyed observers will be able to spot ancient signs of the region's once-icy climate on the rock walls of the bay.
Deep glacier scratches can be seen on the cliffs of the cove which were made around 250 million years ago. There are a number of large boulders which were deposited there by the shifting ice fields.
From here there is a scenic hike that runs via Penneshaw Beach to Frenchman's Rock.
34 – Stop for afternoon tea at Emu Bay Lavender Farm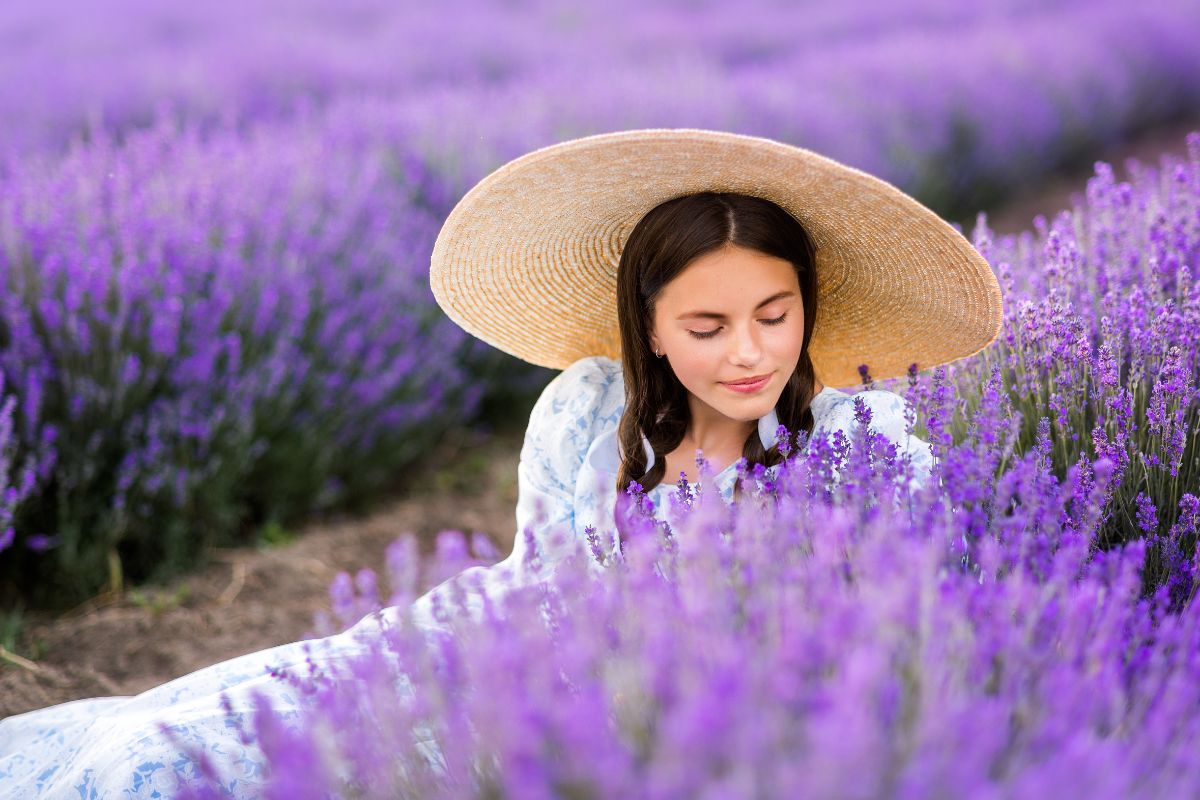 The sight of the Emu Bay lavender fields in full bloom is a definite must-see during your time on Kangaroo Island.
The flowers bloom in the summer months (December-February). If you are lucky enough to visit during this time you will be greeted by over 50 acres of fragrant purple fields humming with pollinating bees.
The Emu Bay Lavender Farm produces 12 different varieties of lavender and 7,500 plants which go into its many products, which include honey, soaps, creams and cosmetics, gin, and limoncello. Why not call in for lunch at the cafe and try one of its popular lavender scones?
35 – Discover the historic town of Kingscote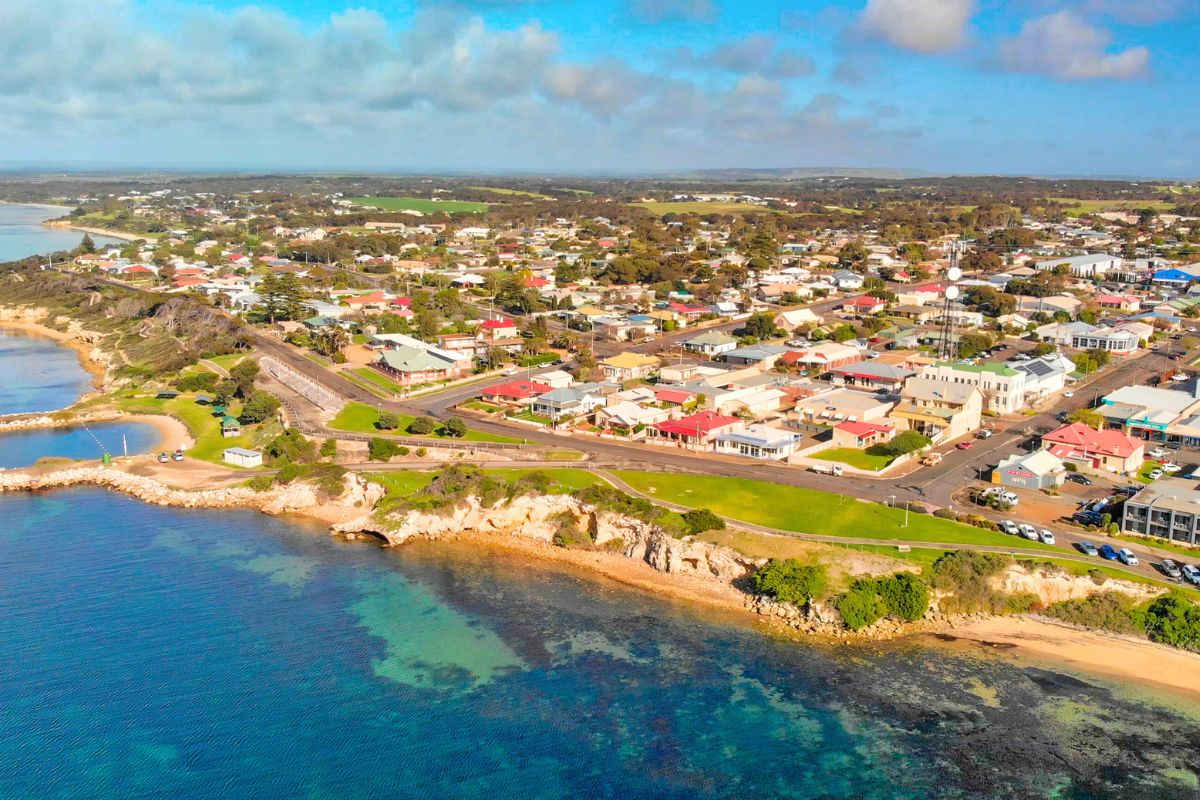 The town of Kingscote is the largest on Kangaroo Island and is actually the oldest European settlement in South Australia. In the town's early days, it was considered as a possible capital for the south before Adelaide was eventually chosen.
There are some great cafes and restaurants to try in Kingscote and some fun cultural establishments.
Art lovers can check out Kangaroo Island Gallery and Shep's Studio and history enthusiasts will enjoy a trip to the Hope Cottage Museum and Reeves Point – home of the first European settlement in South Australia.
36 – Visit the old schoolhouse at Penneshaw Maritime and Folk Museum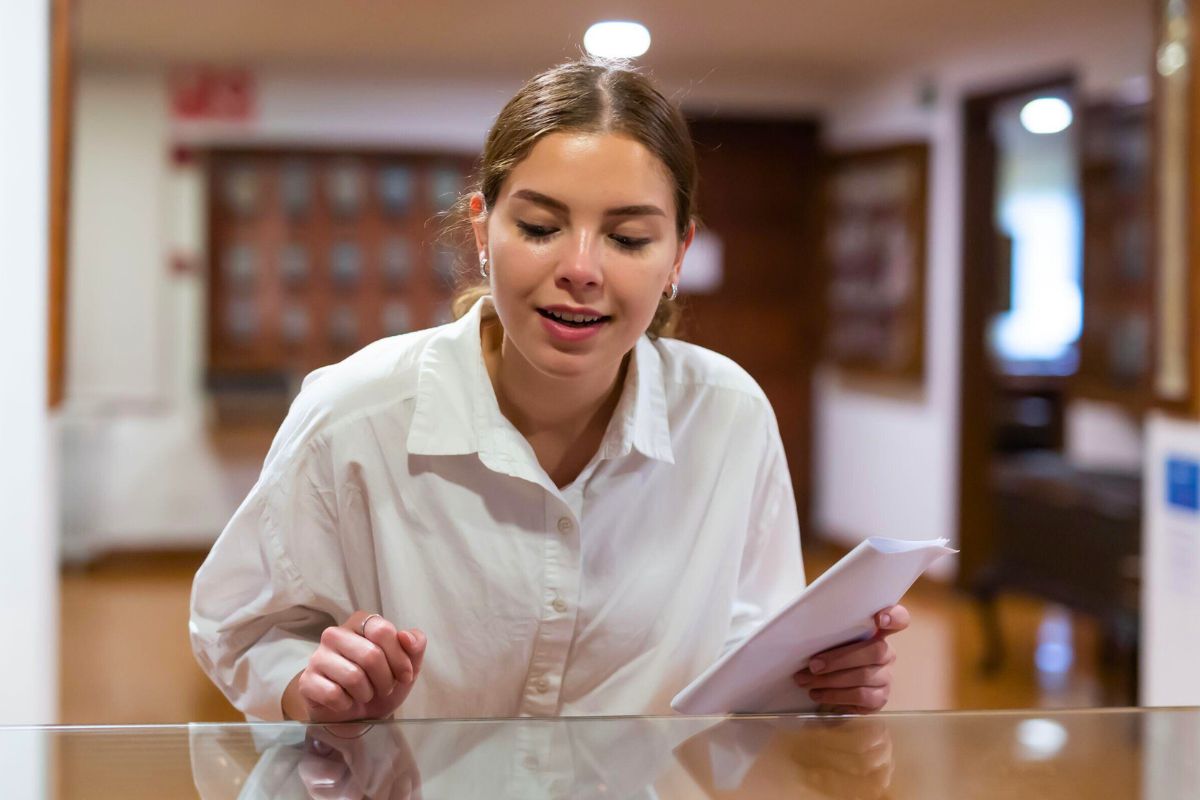 Located in a building that was formerly the Hog Bay Public School, Penneshaw Maritime and Folk Museum is one of the most educational and fun things to see in Kangaroo Island. The current building was constructed in 1922, but there has been a school on the site since 1869.
The small but educational museum has only three rooms, one of which is dedicated to the museum's school days, featuring old photographs and objects from a bygone era. The other two rooms are dedicated to the shipping and whaling/sealing industries that sustained the island and to the islanders themselves.
This is a must-see for those who would like to scratch below the surface and discover what makes Kangaroo Island unique.
37 – Uncover the drama of the Kangaroo Island Shipwreck Trail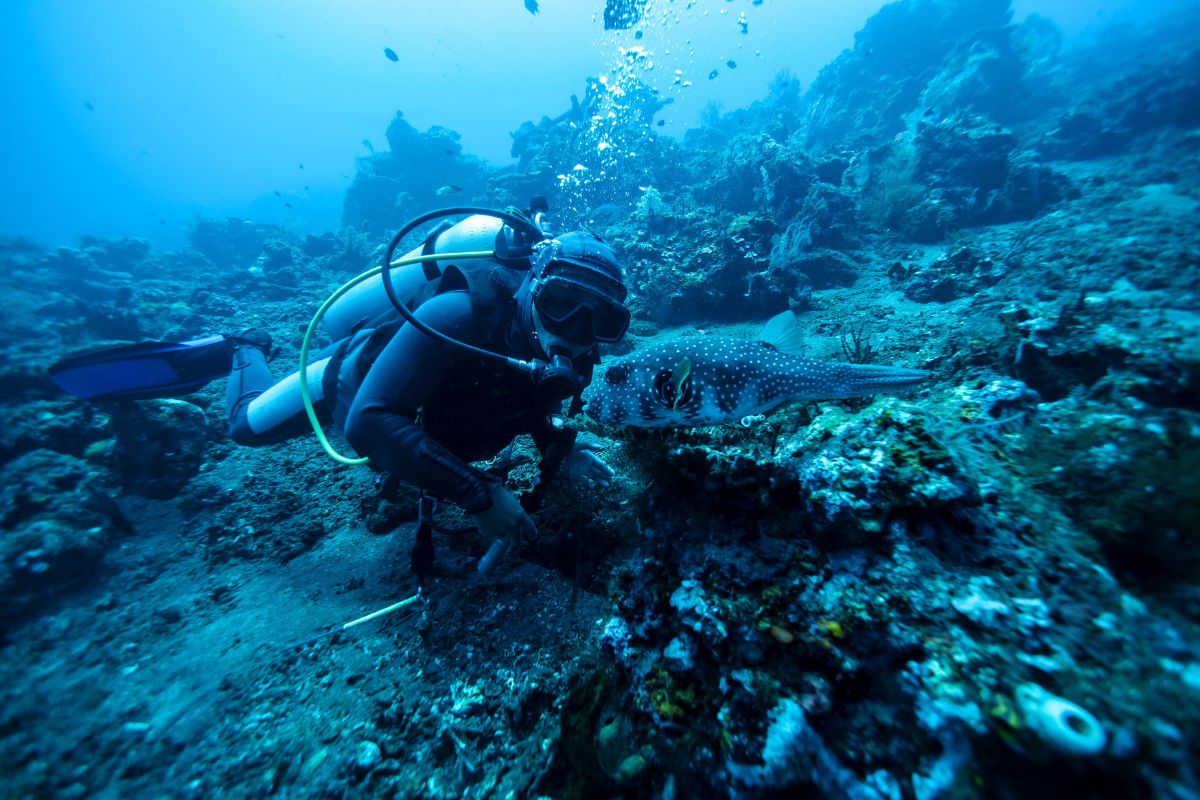 The hidden reefs and unpredictable waters around Kangaroo Island have claimed no less than 80 shipwrecks since European settlers first came to the island in 1836. The Kangaroo Island Shipwreck Trail begins in Kingscote and Penneshaw and recounts the stories of seven of these wrecks.
Drive the island to find the panels that look out over historic shipwreck locations. Discover the story of the most infamous shipwrecks from eyewitness accounts, including newspaper clippings and even letters of a survivor.
If you like to live more adventurously, why not join a dive into the sites of these historic shipwrecks? See the remains for yourself and witness how the wrecks have become an important habitat and shelter for local sea life.
38 – Land a big one with fishing at Kangaroo Island
If you like nothing better than heading out to the deep sea and reeling in some whoppers, a day spent fishing in Kangaroo Island should definitely be on your radar!
The waters off of Kangaroo Island and the Fleurieu Peninsula offer some of the best fishing around and you can expect to catch anything from snapper, tuna, and shark to whiting, mackerel, and more.
There are plenty of companies offering charter fishing trips, such as Emu Bay Fishing and Kangaroo Island Fishing Adventures. These companies have local skippers who know the waters and can ensure you get the best day out fishing possible. These adventurous fishing excursions are sure to be a highlight of your trip to Kangaroo Island.
39 – Sample local food and drinks on a wine tour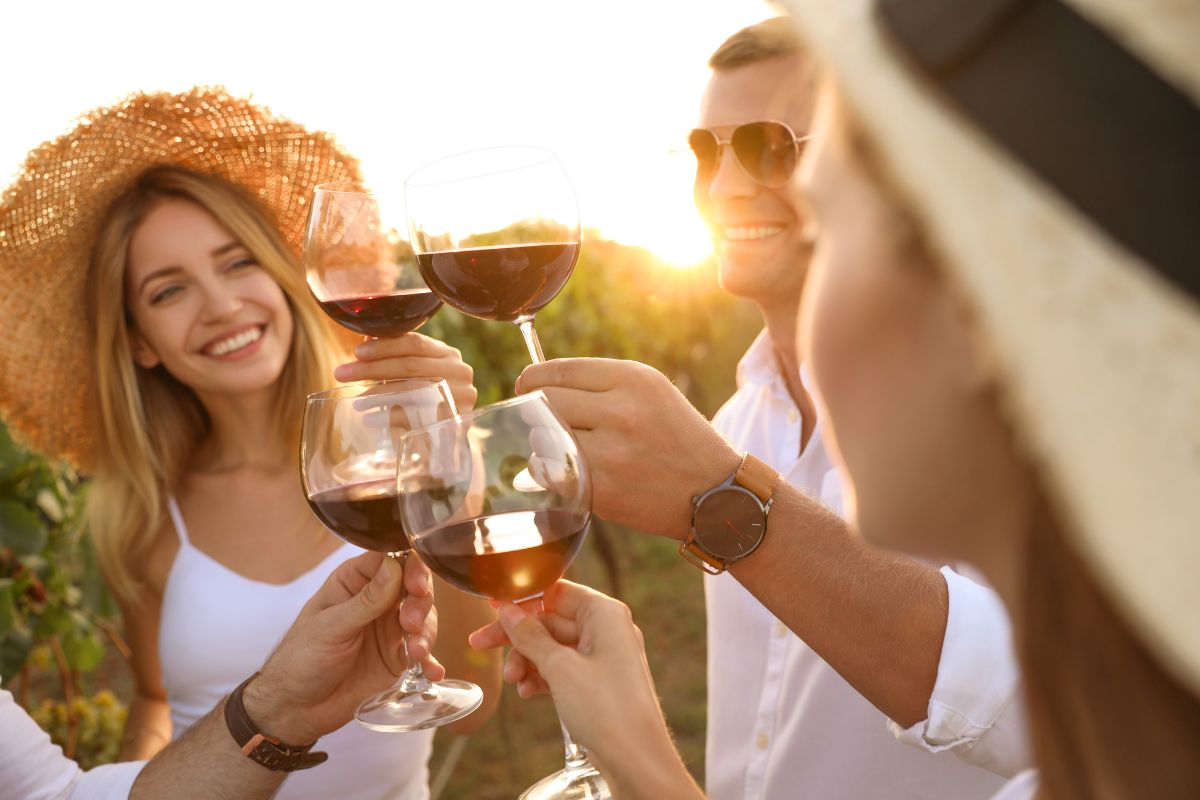 Kangaroo Island is home to eight wineries that produce a wide selection of wine varietals, including pinot gris, sauvignon blanc, chardonnay, and cabernet sauvignon. The mild climate on Kangaroo Island is excellent for growing grapes, so why not sample some on a wine tour of the best local vineyards?
Try the unique local wine varieties and sample other local products too, including honey, lavender, gin and spirits, and much more. Choose to stop at a local cafe for lunch or enjoy snacks along the way. These tours give a great overall view of the food and wine scene on Kangaroo Island!
40 – Dine in the best restaurants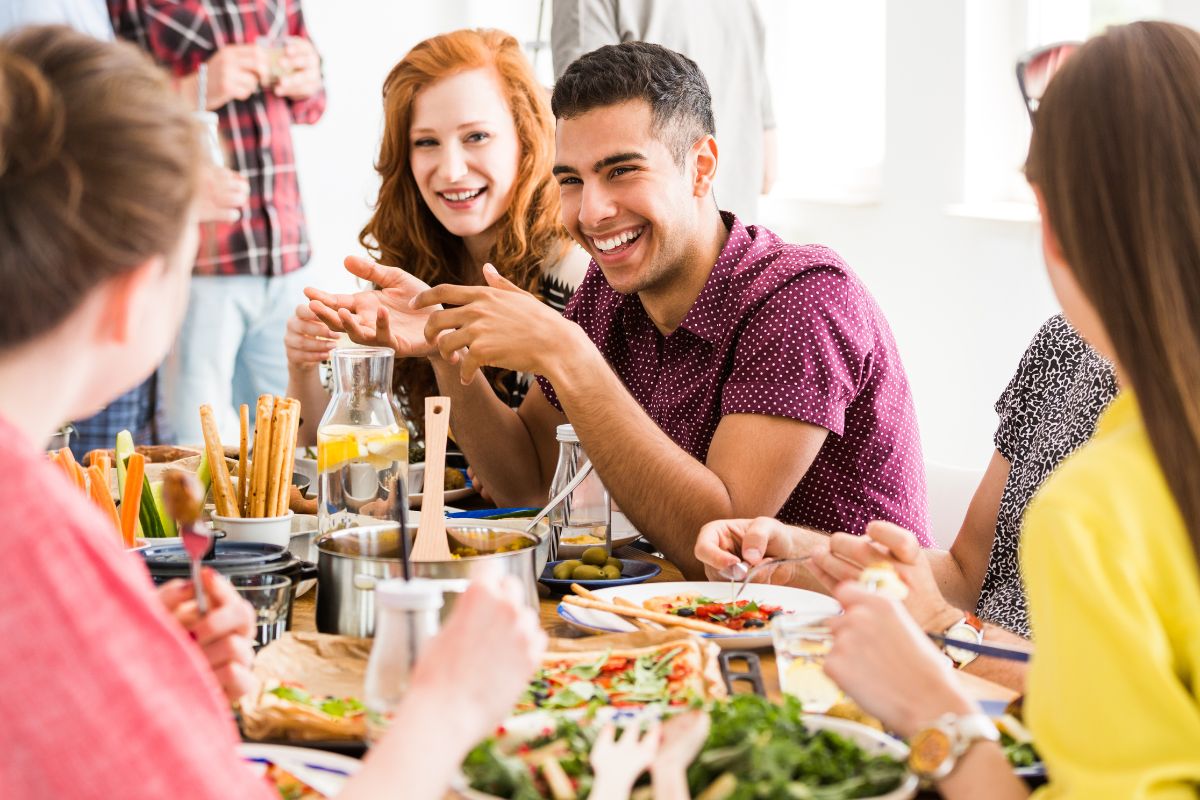 You'll be spoilt for choice when choosing where to eat in the best restaurants in Kangaroo Island. The range of food here is pretty diverse, offering everything from cafe and seafood snacks to pub meals and Chef Hat-awarded restaurants.
If you're looking for seafood you might want to check out Kangaroo Island Fresh Seafoods, The Rockpool Cafe, and Zone Bar and Restaurant. If you're on the hunt for light bites or lunch you can check out Parndana Bakery and Cafe and Emu Bay Lavender.
For a restaurant meal with great views Sunset Food and Wine and Penneshaw Hotel is a must-visit along with Cactus, False Cape Wines, The Odd Plate, and Reflections Restaurant. If you prefer Asian flavours or fusion dishes check out KI Tru Thai and lovers of Italian food should pay a visit to Amadio's Vino e Cucina.
Looking for shore excursions in Kangaroo Island?
If you're visiting by cruise ship, a Kangaroo Island shore excursion can be an ideal way to see the island's highlights. All transport is included in the tour and you will have a local guide who can tailor the experience to your preferences.
Visit the KI natural highlights, including Flinder's Chase National Park, or tour the local vineyards, honey farms, and cafes. Small and medium-sized groups can be accommodated.
Where to stay in Kangaroo Island?
If you plan to stay for a few days you might want to check out some of the best hotels in Kangaroo Island. For those traveling on a budget, Aurora Ozone Hotel, Emu Bay Holiday Homes, and Kangaroo Island Seafront are great choices.
If you're traveling with your furry friend and need pet-friendly accommodation, Sunrise on Falie Seaview Eco Accommodation, Ocean Blue KI, and Antechamber Bay Retreats are all good options.
For the ultimate in luxury, CABN Kangaroo Island Off Grid Luxury Retreat and Sea Dragon Kangaroo Island are great solutions.
Where to go next?
If you are wondering where else you can explore you might want to check out the best places to visit in Australia.
From the stunning Uluru (formerly known as Ayers Rock) and The Great Barrier Reef to the rainforest of Daintree and the epic Kakadu National Park, Australia has natural wonders in abundance.
City lovers might want to check out the best things to do in Adelaide, which is just a short hop from Kangaroo Island. Art and Culture lovers will find plenty of stimulating things to do in Melbourne, and outdoor enthusiasts will find many things to do in Phillip Island.
If you're looking for picturesque landmarks and beautiful beaches, you'll find plenty of things to do in Sydney.
Final thoughts
This list is by no means exhaustive and you'll surely find plenty more awesome things to do in Kangaroo Island.
From the local farms producing heritage honey with protected Ligurian bees to the kangaroos, wallabies, and tiny penguins, KI is a great place for nature lovers. Explore Flinders Chase National Park, see the Admiral's Arch and Remarkable Rocks, and tour the historic lighthouses on the wild and windy cliffs.
Kangaroo Island also has plenty of outdoor adventure to discover from sandboarding in Little Sahara to swimming with dolphins and scuba diving shipwrecks off the coast, this place has thrills galore.
Whatever you choose to see and do, you're sure to have a blast on Kangaroo Island.
Happy travels!