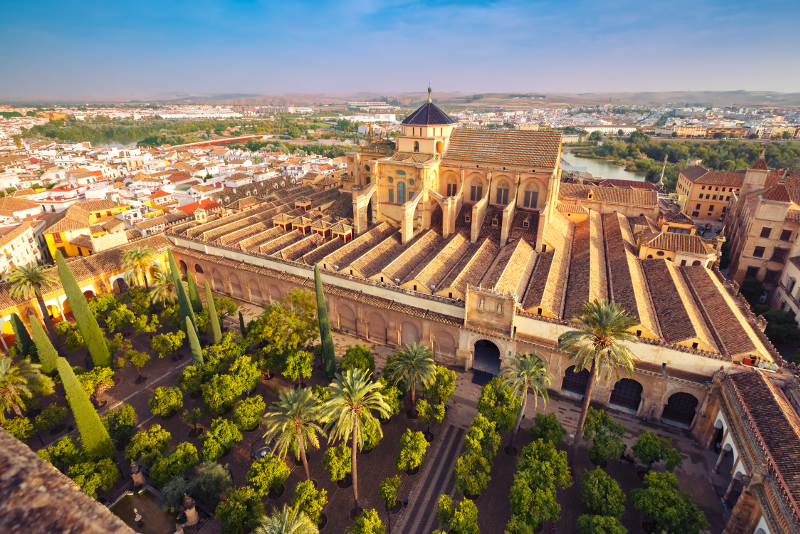 Visiting Córdoba soon and wondering if you should book Mezquita Catedral de Córdoba tickets in advance? Read on and learn more about tickets price, how to book tickets online, how to skip the line, guided tours, best time to visit, and more.
On this page, you will find a complete guide to getting tickets for the Mezquita Catedral de Córdoba, including:
Don't feel like reading ahead? Click on the following link if you are ready to book Mezquita Catedral de Córdoba tickets right now.
How much do Mezquita Catedral de Córdoba tickets cost?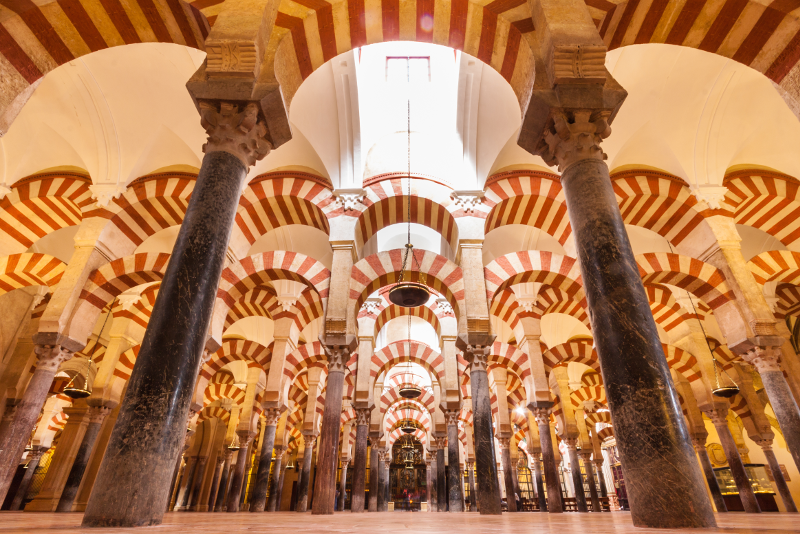 Fortunately, a visit to the world-famous Mezquita Catedral de Córdoba is an informative day out which does not break the bank. Please find below tickets price. 
Mosque-Cathedral tickets cost €10 for adults, €5 for children aged between 10 to 14 years old and disabled visitors, and is free for visitors born and/or in Córdoba, children under 10 years old and "Andalucía Junta 65" cardholders.
Bell Tower tickets cost €2 and is free for residents born and/or in Córdoba.
Night visit tickets cost €18 for adults, €9 for pensioners, disabled visitors and students aged up to 26 years old.
You may book an audioguide at the entrance gate (languages available are English, Spanish, Italian, Arabic, French, German, Japanese, Portuguese, and Russian.)
Day-time audio guide – €4
Kids' audio guide – €4
Multi-media guide – €5.50
Radio guide (Minimum 10 people with a human guide) – €1.25
How do you book Mezquita Catedral de Córdoba tickets in advance?

As you may have already noticed, you cannot book standard tickets on the official website (except for the night visit).
If you are worried about the line at the entrance gate and really wish to book tickets in advance, you may book online a guided tour that include a ticket. You will be able to skip the line with your own guide and head directly to the Meszquita.
There are many travel websites offering guided tours, such as Viator, Getyourguide, Civitatis, or Headout to name a few. You may even find discounted offers during specific periods so we strongly recommend you to compare all the deals available online.
Are there any combined tickets including Mezquita Catedral de Córdoba and other attractions?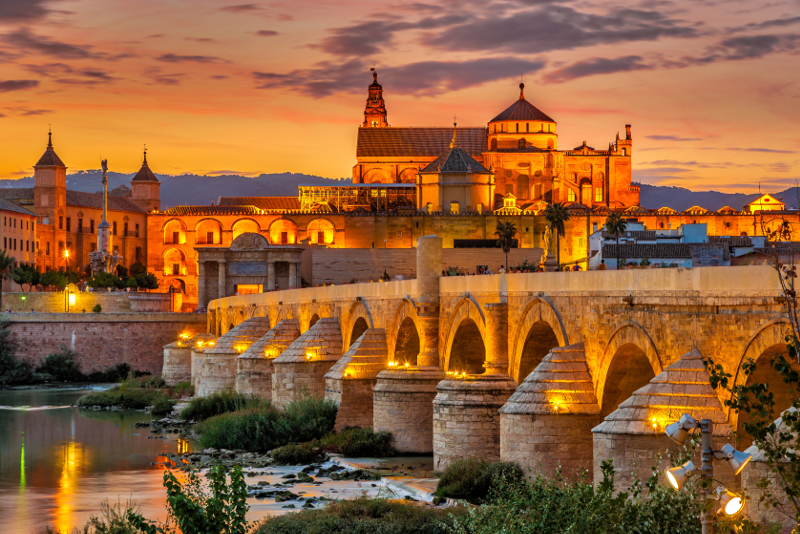 If you are looking to visit several sites during your trip to Cordoba, booking a combined ticket can be a great idea, helping you to save time and money.
There are a lot of combined guided tours available. You may visit the Jewish Quarter, go on an history tour or enjoy a wine tasting in the countryside nearby. There are many combined tickets.
Make sure to take the time to compare all the deals available online so you can book the one that fit best your needs.
Are Mezquita Catedral de Córdoba guided tours worth it?
Aboslutetly!
Skip the line: your tickets are alraedy bought and your tour guide is waiting for you at the entrance gate. No need to queue.
Don't waste time: when you're visiting a tourist site on your own, you may waste time in the boring sections and miss out the most important bits. Guided tours ensure you skip the dry segments and only see the highlights.
Learn more: you also get to ask questions and have a more personalized experience.
There are a lot of guided tours available: private tours, audioguide tours, themed tours, combined tours and more. Make sure to compare all the guided tours available so you can find the best one according to your needs.
Is it possible to visit the Mezquita Catedral de Córdoba for free?
You can visit the Mezquita Catedral de Córdoba for free between 8:30 am and 9:30 am Monday to Saturday, but only as an individual. Groups aren't allowed during this time slot.
If you wish to keep visiting the site after 9:30am, you will need to purchase a ticket at the ticket office.
What will you see?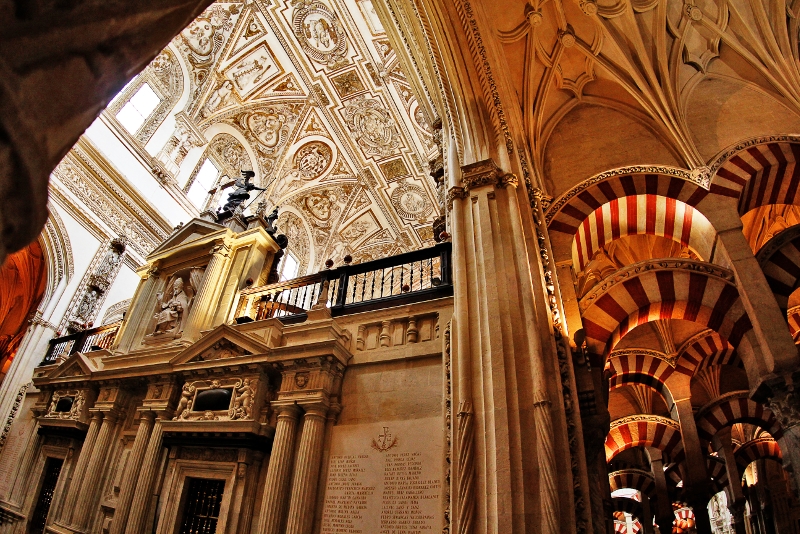 As you tour these buildings, you'll see lots of sights that have historic and religious significance. Highlights of Mezquita Catedral de Córdoba include:
Architecture representing various eras, from Moorish mosques to Roman styling
Gorgeous views of Cordoba from the Bell Tower
Basement mosaics from the Visigoth basement
Perimeter chapels with sanctified art and tombs
Masterpieces that include sculptures, metalwork, and paintings of holy scenes
Intricately carved arches and doors
Hidden rooms and religious relics
Are Mezquita Catedral de Córdoba tickets included in any attractions city passes?
Using a city pass allows you to get discounts at various tourist sites. City passes sometimes include public transport tickets as well. Here are some of the passes available in Cordoba:
Andalusia Day Pass – it covers Cordoba / Seville / Granada / Malaga. The pass has a 20% discount on selected sites, free parking, and a hop-on-hop-off bus tour ticket. Mosque-Cathedral tickets are free if you have this pass.
City Pass Cordoba Experience – this two-day pass gives you access to the hop-on-hop-off bus, plus free tickets to shows, tasting events, and cultural exhibitions, plus discounts at restaurants and shops. The pass gives you a free guided tour of Mezquita-Catedral in English or Spanish, but only if you buy the Monumental Package.
What is the best time to visit the Mezquita Catedral de Córdoba? How can you avoid the crowd?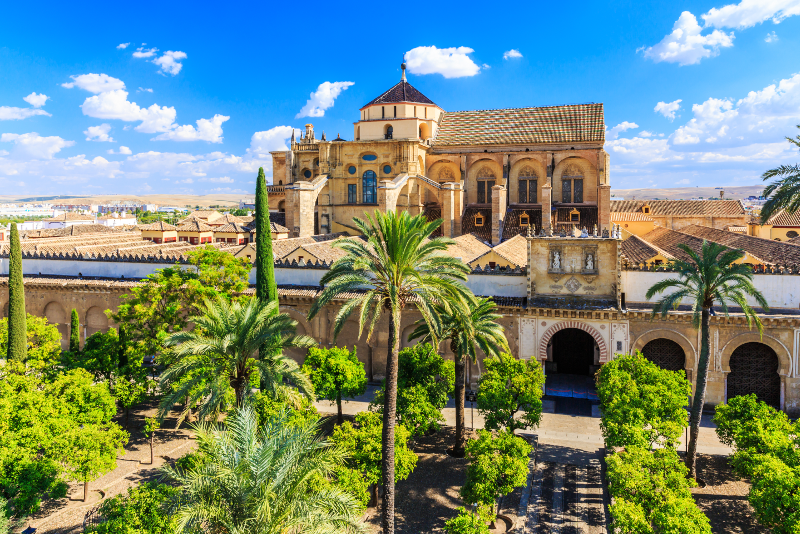 Tour groups can be a challenge when you just want to enjoy your visit in peace, so if you want to avoid the masses, pun intended, visit between 8:30 am and 9:30 am. As an added benefit, entry is free during that time slot, though only individual visitors are allowed – no guided groups. Another smart time slot is after 4 pm, because that's when tour groups leave.
You could also push your visit to the end of the day – the last visitor is allowed in half an hour before the doors close, so it'll be relatively quiet at that time. Some tourist sites are emptier at night, but not this one. Night visits are pretty popular and can get crowded, with up to 100 people per visit.
What are the Mezquita Catedral de Córdoba opening hours?
Opening hours depend on which part of the Mezquita Catedral you would like to visit.
Main section – 10 am to 7 pm
Night visit – 10 pm
Bell Tower – guided tours every half hour from 9:30 am to 6:30 pm
Travel tips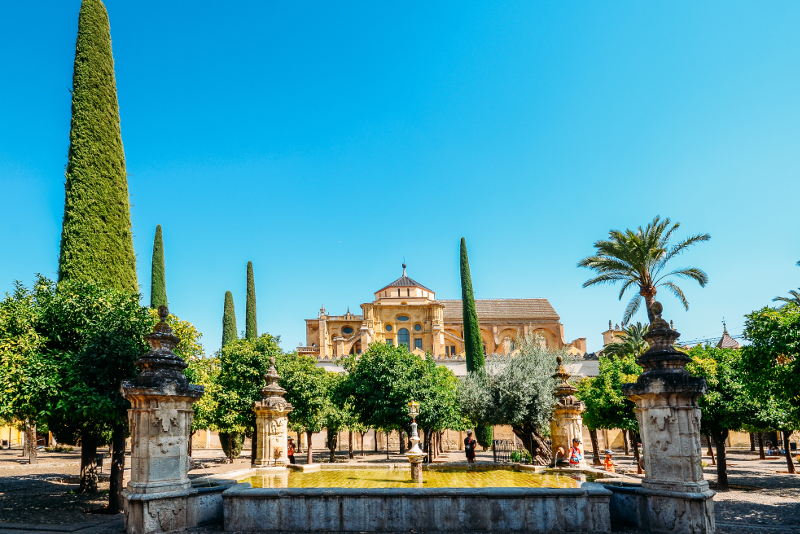 Mezquita Catedral is an active church, so check mass times to avoid interfering with worshippers, especially during special Catholic feast days.
Usually, tourists are asked to leave the monuments during mass, and if you want to come back after the service, you'll have to buy another ticket, so plan your timing carefully.
Saturdays offer peak traffic, while Sunday visits are often interrupted by mass, so visit on a weekday if you can.
Keep in mind this is an active, relatively conservative church, so avoid wearing hats or bare your knees and shoulders.
There's a lot of priceless treasure at Mezquita Catedral, plus it represents temples of three major religions, so security is high. No bags larger than a small backpack are allowed inside.
There are no storage lockers on-site, so limit your luggage.
The site is wheel-chair accessible, and there's reading material for blind visitors, but you have to book in advance and register your guide dog.