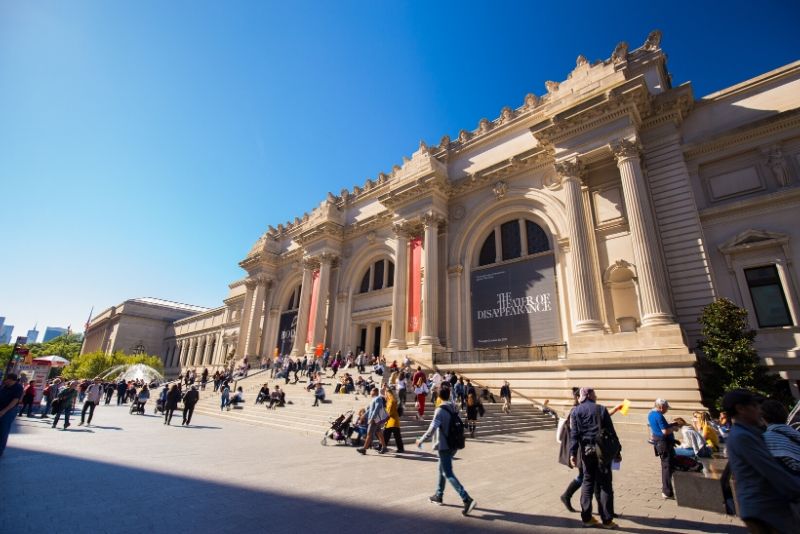 If you're thinking of visiting the Metropolitan Museum of Art, then you've come to the right place. In this article, you will learn everything about the Metropolitan Museum of Art tickets including tickets price, how to book tickets online, guided tours, the best time to visit, and some useful travel tips.
How much do Metropolitan Museum of Art tickets cost?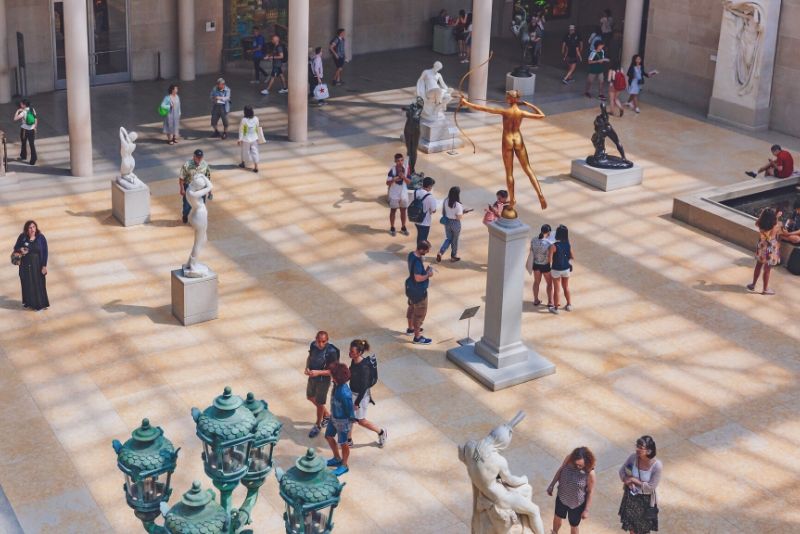 The Metropolitan Museum of Art is located across three locations, but you only pay for one ticket. It will give you access to the sites at Fifth Avenue, Met Breuer and Met Cloisters, allow you to view all exhibitions and is valid for three days. The admission price is the same online as it is at The Met ticket office.
Tickets prices:
Adult general admission – $25 (€23)
Senior general admission (65 years and over) – $17 (€15)
Student general admission – $12 (€11)
Child under 12 years old – FREE
Admission is "pay as wish" for New York State residents, along with New York, New Jersey and Connecticut students. For members and patrons of The Met, admission is free.
How do you book Metropolitan Museum of Art tickets online? How do you skip the line?
Buying tickets at the venue means you will have to queue. Expect long lines for tickets – after all, it is one of the world's most famous museums and is in high demand. It's possible to avoid long lines by purchasing tickets online, either on the official website or with an online travel agency such as Viator, Getyourguide or Tiqets.
Online travel agencies sell tickets in advance, often with fast-track access. This means you can enjoy the many exhibitions on display across the three sites without worrying about spending time queuing for your Metropolitan Museum of Art tickets. Use our search engine and compare all the offers available for your desired date. You may find some discounted tickets.
Are there any guided tours, and are they worth it?
Tickets purchased on the official website or at the door offer audio guides in a variety of languages, including English, Spanish, French and more. But if you're looking for a live guided tour, it's worth booking with one of the online tour operators.
Many of the tours available include a live tour guide who will provide in-depth information about the art on display, some of which goes back 5,000 years. Most options include small-group tours so that you can immerse yourself in the exhibitions and learn all about places like ancient Egypt at the Temple of Dendur. Or you can learn about artists like Duccio with his Madonna and child painting and View of Toledo by El Greco. Live tour guides are engaging and make sure that you get the best experience while wandering around The Met and enjoying everything on offer.
Are MET tickets included in any NYC attractions passes?
Fortunately, there are many attractions passes that include access to the Metropolitan Museum of Art, such as the New York Pass, the New York CityPass, the Explorer Pass, and the Sightseeing Pass.
Buying an attractions pass also gives you discounted access to many other New York attractions, such as the Empire State Building, Top of the Rock Observation Deck, Ferry access to the Statue of Liberty and much more.
Booking a pass is a great idea if you're staying for a few days and would like to see as much of the city as possible. Read our full guide about all NYC passes.
What will I see inside the MET?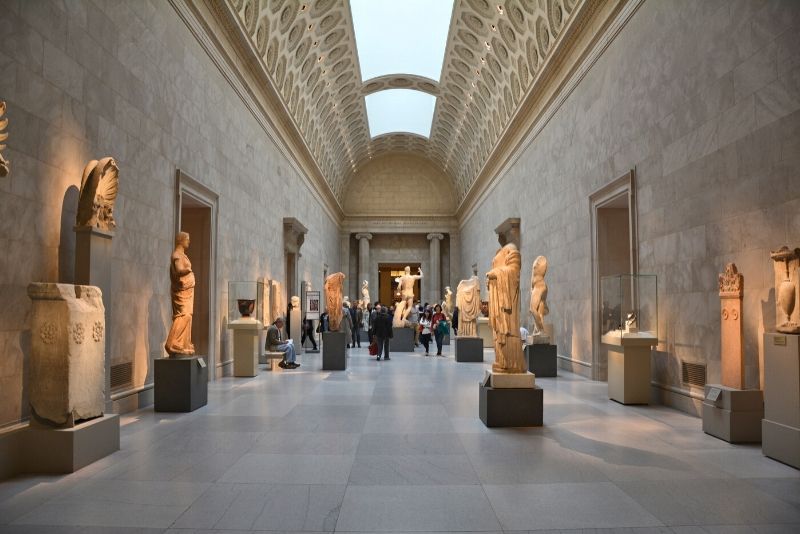 With over 5,000 years worth of art, visitors with tickets for the Metropolitan Museum of Art are spoilt for choice at The Met. There are historical artworks and artefacts galore, which is one of the reasons it's spread over three venues. While it's impossible to detail everything on show, here are some of the must-see artworks.
The Denial of Saint Peter by Caravaggio
Coronation of the Virgin by Giovanni di Paolo
Sphinx of Hatshepsut
Young Mother Sewing by Mary Cassatt
Adam and Eve by Albrecht Dürer
Interior of Saint Peter's, Rome by Giovanni Paolo Panini
Yup'ik Dance Mask from the early 20th century
Gertrude Stein by Picasso
Self-portrait by Simon Bening
Portrait of a Carthusian by Petrus Christus
What are the Metropolitan Museum of Art opening hours?
The Metropolitan Museum of Art sees a similar amount of tourists as The Louvre in Paris and the Museum of London, so it won't come as a surprise to find that it's open seven days a week. Below, are the daily opening hours for the Metropolitan Museum of Art
Monday – 10am-5.30pm
Tuesday – 10am-5.30pm
Wednesday – 10am-5.30pm
Thursday – 10am-5.30pm
Friday – 10am-9pm
Saturday – 10am-9pm
Sunday – 10am-5.30pm
When is the best time to visit?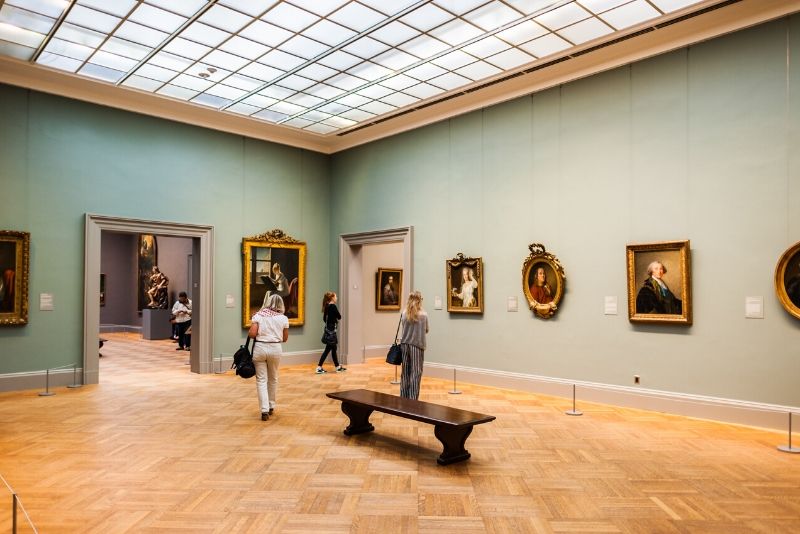 During holiday seasons, such as Easter, Christmas and the summer holidays is when you can expect the Metropolitan Museum of Art to be at its busiest. Families often holiday around these times of the year, and demand for tickets increases. Visitor numbers can more than double! February and September are generally known as quieter times to visit The Met.
On a day-to-day basis, The Met sees fewer visitors in the mornings than it does in the afternoon and early evening. Saturday is the busiest day of the week, and you can expect lots of crowds at the three sites of The Met.
Wednesdays and Thursdays are known to be quieter than other days. It might be worth considering these days if you wish to avoid large crowds and wander around The Met in a quieter environment. The least crowded parts of the museum tend to be the European Sculpture and Decorative Arts, Oceanic Art, Ancient Near Eastern Art, The Robert Lehman Collection, and Asian Art sections.
Travel tips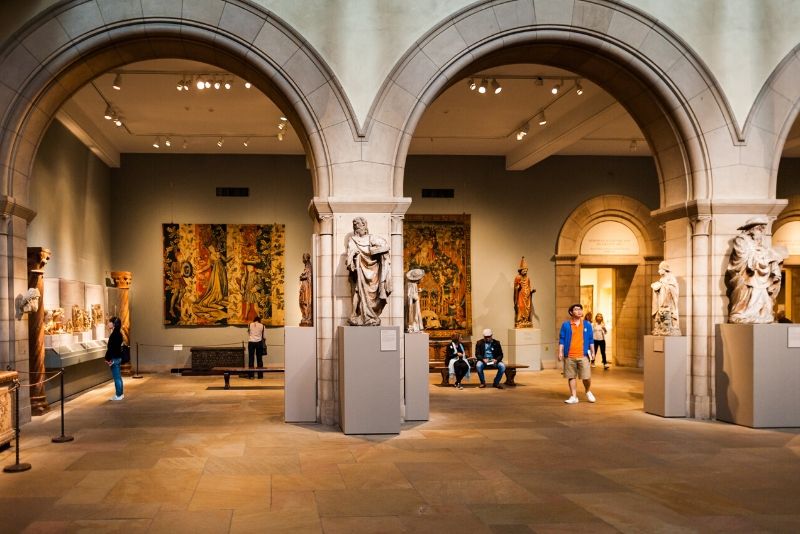 A trip to the Metropolitan Museum of Art is your chance to see thousands of years worth of art and fully immerse yourself in New York's most popular museum. And the below tips will make your visit even better:
Try and visit all three Met sites: Fifth Avenue, The Met Breuer, and The Met Cloisters
Visit The Met rooftop garden and enjoy views of New York
Take some pics of the water fountains outside the entrance
Go at night-time on Friday or Saturday to experience The Met after dark
Enjoy The Met building, which is an attractive New York landmark
Avoid crowds by visiting early
Get a guided tour to see (and learn more) the artwork on show
Download the app
Visit the gift shop