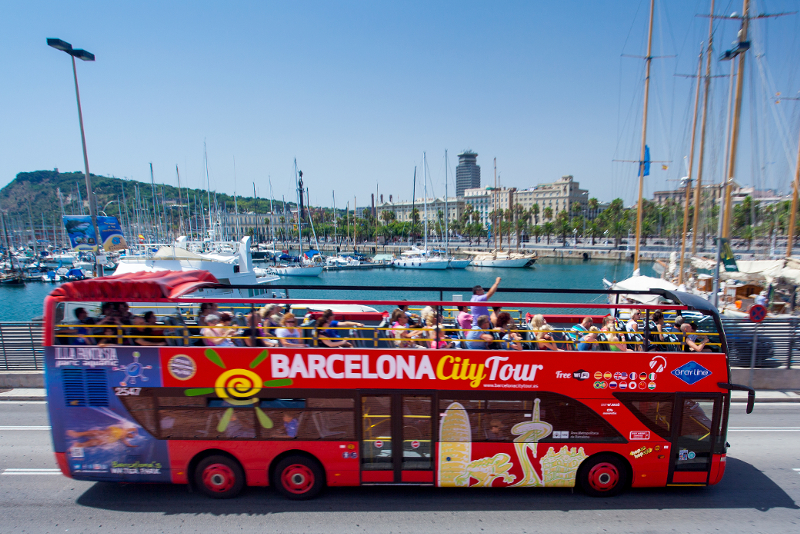 When you're visiting Barcelona, the last thing you want is to have to spend lots of time figuring out how to get around. So one of the best ways to visit is by using a hop on hop off bus tour, to help you get around the major attractions in the city. Read on below to discover more about the best hop on hop off bus tour options in Barcelona, routes, special discounts and more.
Ready to book ahead of your trip? Check out this link to book a hop on hop off bus tour in Barcelona now.
What are the best hop on hop off Barcelona bus tour companies?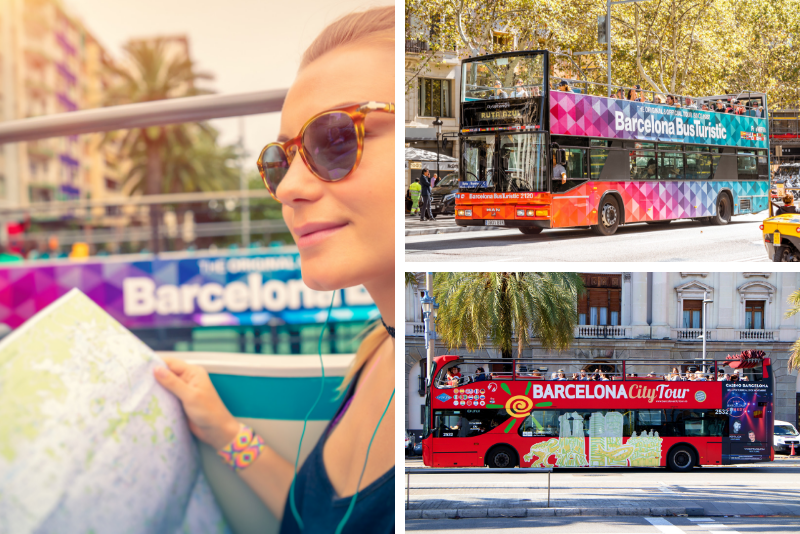 A hop on hop off tour is a great value option when it comes to exploring a big city like Barcelona. Instead of having to work out complex maps and public transport systems, you can simply enjoy exploring the top sights and attractions around the city, with a tour bus that will take you close by. You'll also be able to learn much more with audio or live guides accompanying you while you ride, while enjoying the flexibility to travel wherever you want to go. Check out some great bus tours in Barcelona below.
1 – City Tour
City Tour is the official hop on hop off bus tour provider in Barcelona, and offers two main routes to explore the city, with over 30 stops to choose from.
Routes
City Tour offers two routes across Barcelona for their bus tours: the West Route and the East Route. The West Route takes you across the western part of the city, exploring the Rambla, the Montjuic Mountain and other features, while the East Route covers the eastern side, including the Gothic Quarter, seafront and more historic sights around Barcelona. There are over 30 stops, and all tickets include access to both routes.
Tickets
A one day pass provides one calendar day access to both bus tour routes for all hop on hop off journeys with City Tour, across Barcelona. This can be a cost-effective and enjoyable way to get around the city easily. Adult tickets cost €30, and a child ticket is priced at €16. There are also special rates available for senior and disabled travellers, as well as discounts when booking online.
A two-day ticket provides access to both routes over two calendar days, and is a great way to explore the city of Barcelona more fully. There is unlimited access to all stops, and the hop on hop off bus tour is a convenient and easy way to navigate the city.  An adult 2-day ticket costs €40, and a child ticket costs €21, with discounts available online, as well as special rates for senior and disabled passengers.
2 – Barcelona Bus Turistic
Barcelona Bus Turistic is the only hop on hop off bus tour provider in the city that is managed by the official office of tourism in Barcelona, making it a reliable and trustworthy choice. With three routes to choose from and added benefits including free WiFi on board as well as adaptations for disabled passengers, this is one of the best value packages around.
Routes
The Barcelona Bus Turistic tours include three different routes covering the city. The Blue route has 14 stops that cover the upper part of the city, as well as the city's main football stadium, and is ideal to use if you are visiting to attend a match. The Red route encompasses the main cultural attractions across the city, while the Green route is ideal when you want to explore the city's various beaches and coastal culture. The company provides special rates for senior and disabled visitors, and children under the age of 4 can travel for free with an adult.
Tickets
A one day ticket allows access to all of the routes offered by the Barcelona Bus Turistic company, with unlimited use of all of their stops. An adult ticket costs €30, and a child ticket for children aged between 4 to 12 is priced at €16.
A two day ticket can be a great choice if you are in the city for a longer stay, and can be used for two calendar days, with use of all of the route offered on their hop on hop off bus tours. An adult ticket costs €40 and a child ticket costs €21, with discounts available when booking ahead of time online.
How do you find discounted hop on hop off Barcelona bus tours tickets?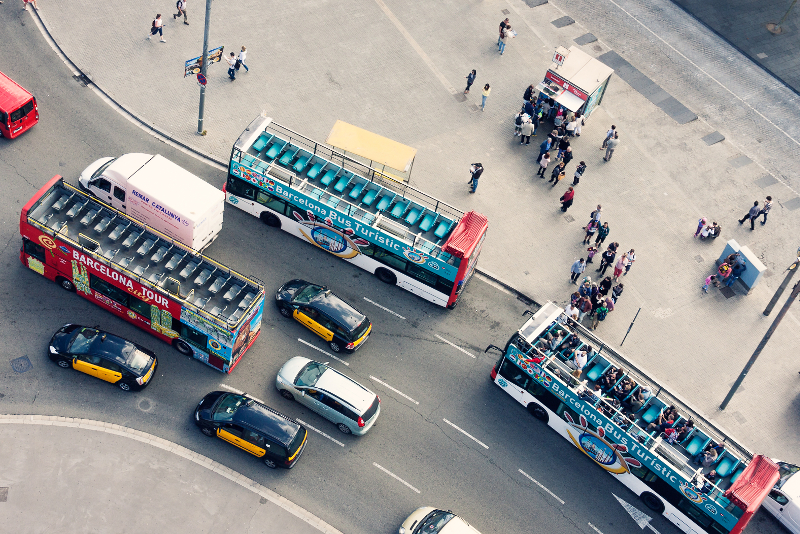 Hop on hop off buses are a great value way to explore a city, and if you're visiting Barcelona soon, then you can enjoy some fantastic special deals and save more money by booking online before you go. It's always worth looking out for the best deals available as there will often be cheaper tickets, compared to buying a pass on the day when you travel. These are some of the ways you can save a little more when you travel:
1 – Check out discounted tickets on travel websites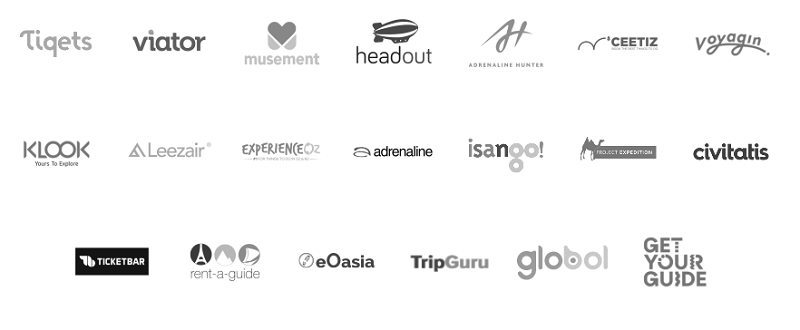 Travel websites will often have special promotions that provide exclusive discounts, and make travelling around a city using a bus tour much more affordable. Take a look at providers such as Getyourguide and Musement for the latest deals.
2 – Book a city pass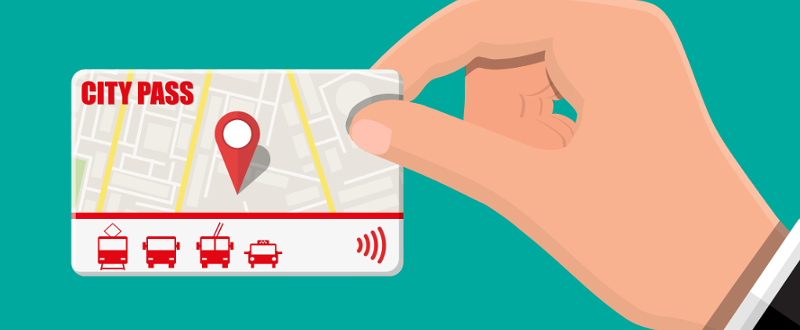 City passes can be one of the best ways to explore a city like Barcelona, with a rich cultural legacy. As many passes will include things like access to major attractions and museums as part of the price, as well as letting you skip the line with fast track entry, having a pass can help you save both time and money. Many passes will also often include their own hop on hop off bus tours, or provide discounted access to others.
Here are some of the best city passes available around Barcelona.
The Barcelona Pass
The Barcelona Pass provides a great value option when you are visiting the city for two or three days, with free entry to over 20 attractions and a one day hop on hop off bus ticket. You can also use an optional travel card, to help you get around Barcelona, while the free guidebook makes discovering the many wonderful things around the city more enjoyable than ever.
iVenture Card
An iVenture Card allows you to personalise a city pass for Barcelona, by giving you the option to choose what you may want to include. This can often make it more cost effective, as you will only be adding on attractions and features that you know you will want to use.  This can include access to selected sights and special tours, as well as discounted entry at other locations, and skip the line entrance, to help you save time. This pass does not include any additional transport or bus tour options.
Barcelona City Pass
With skip the line entrance to a variety of attractions, including the must-see Sagrada Familia, as well as a one or two day hop on hop off bus tour, the Barcelona City Pass offers a fantastic, all-round package for visitors to the city. The pass also includes an airport transfer, making it an ideal choice if you happen to by flying into the city, as well as discounts on a variety of things around Barcelona.
We hope this page has helped you plan ahead for a trip to Barcelona!