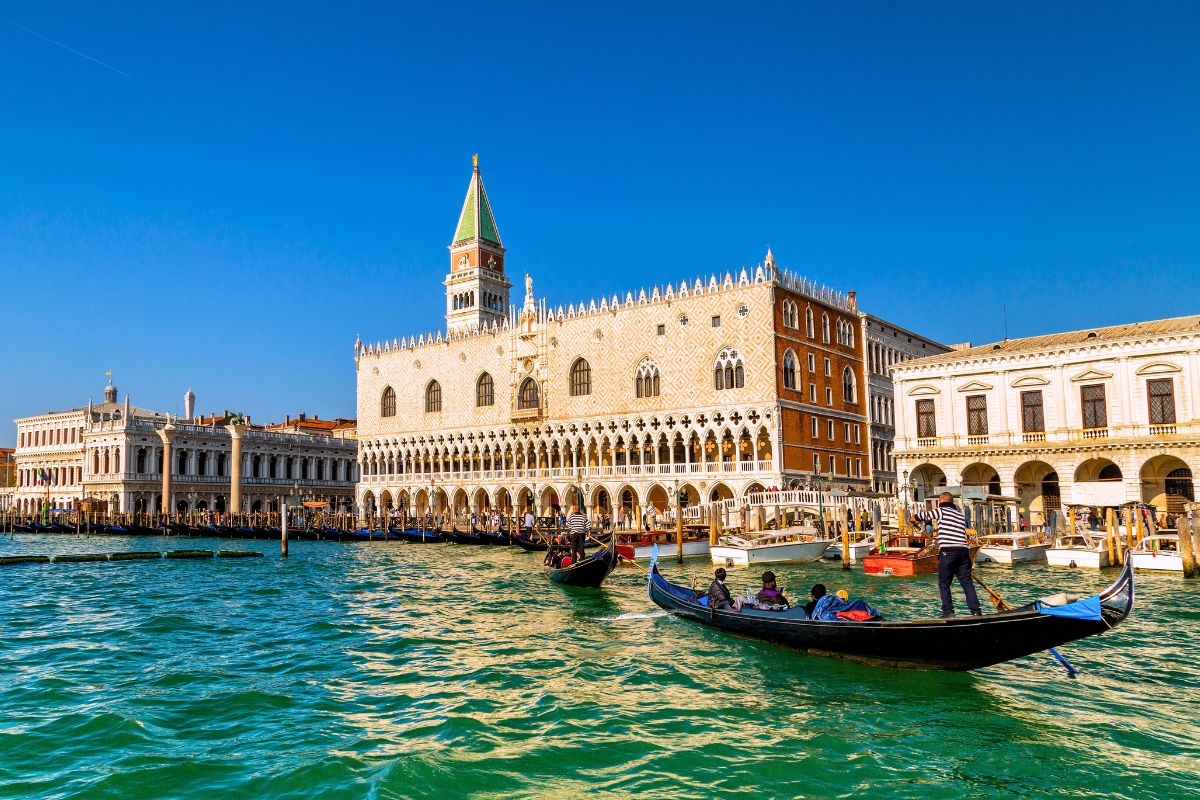 If you plan to visit Venice, you're probably looking for skip-the-line Doge's Palace tickets. Known by the locals as Palaso Dogale or Palazzo Ducale, it is one of the most visited sites in Venice.
Here you will find everything you need to know about how to skip those lines, how much Doge's Palace tickets cost and how to book them online.
Are you ready to book your Doge's Palace skip the line tickets now? Go ahead and book your tickets on TourScanner, or read on to learn more.
How much do Doge's Palace skip-the-line tickets cost?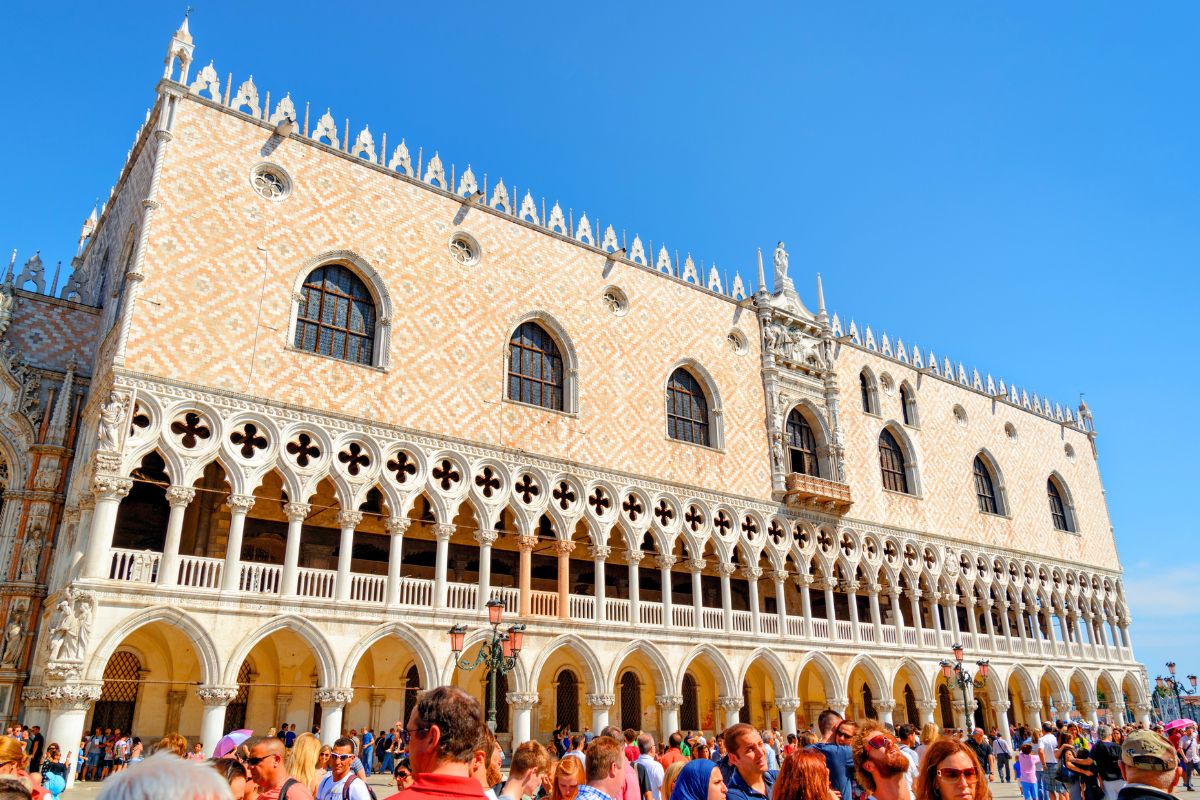 The palace has been around since the 12th century and was home to the elected ruler (the Doge) of Venice back when it was a republic. Today, it serves as a museum that's open to the public, along with ten other Venetian museums.
Doge's Palace tickets cost 25€ if you buy them at least 30 days in advance and €30 if you buy them less than 30 days in advance. They give you access to Doge's Palace and the museums of St. Mark's Square.
Doge's Palace
Archaeological Museum
Correr Museum
Some sections of Biblioteca Nazionale Marciana
The ticket is valid for three months, but you can only visit each site once.
You also might be tempted by the Doge's Palace "Secret Itineraries" ticket, which offers access to several rooms where the former government used to have secret meetings. The ticket costs €32.
Another options is the Doge's Palace "Hidden Treasures" ticket, which offers access to the Doge's private rooms, known in Italian as the Chiesetta and Antichiesetta rooms. This ticket also costs €32.
Discounted tickets are available for children from 6 to 14 years old, students under 25, seniors over 65, holders of Venice rolling card or of the ISIC (International Student Identity Card) and families with two adults and at least one child.
For the Doge's Palace standard ticket, the reduced ticket costs €15, or €13 with early booking.
For the Doge's Palace "Secret Itineraries" and "Hidden Treasures" tickets, the reduced price is €20.
Do not forget to bring your ID, as it is required to get a reduced ticket.
How to book Doge's Palace skip-the-line tickets in advance? How do you skip the line?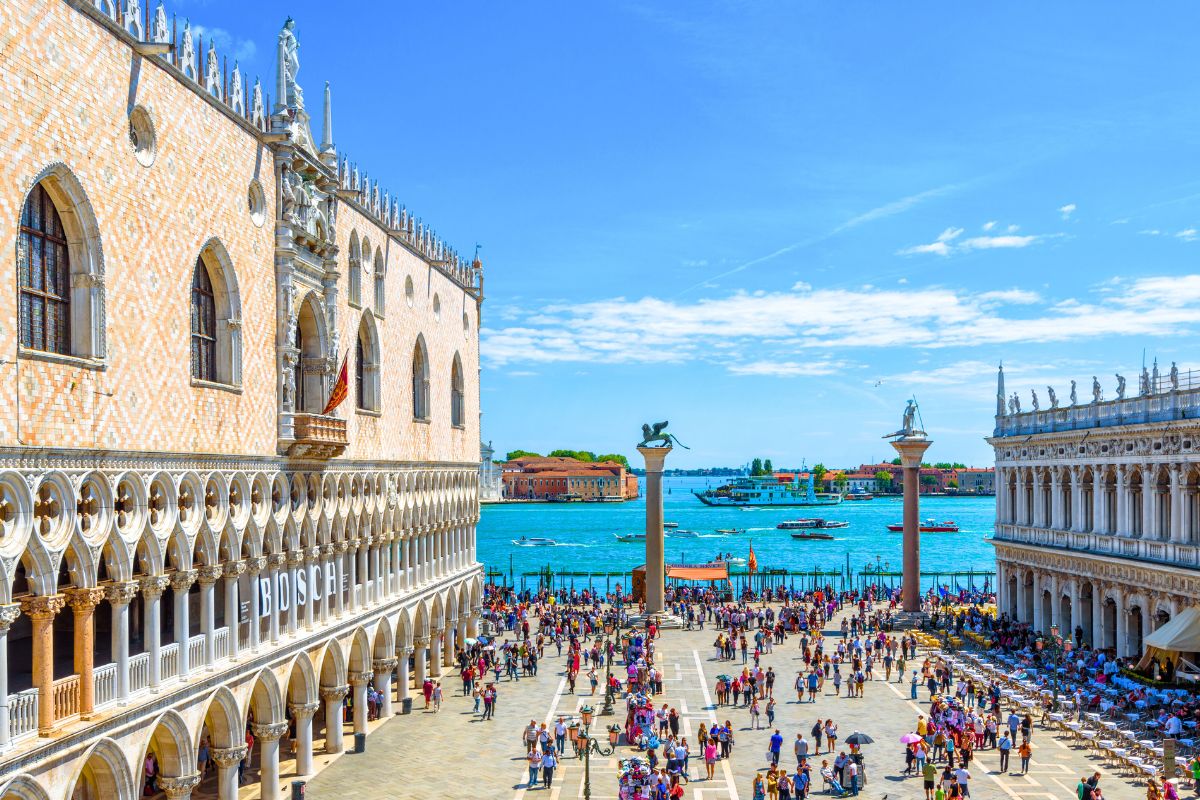 You can buy Doge's Palace tickets at the ticket office at the main entrance. However, expect long queues, especially in the summer months. We recommend buying your Doge's Palace skip-the-line tickets online in advance to avoid the long wait.
You can buy tickets directly from the official website or book through an online ticket provider. There are multiple options, including Tiqets, GetYourGuide or Viator.
TourScanner collects all these deals, curates the best discount selections and makes them available to you all on one website. It's regularly updated, so check it out to save time and find the best prices.
Remember, when you book your Doge's Palace skip-the-line tickets, you can bypass the line at the door, but you still have to go through security checks.
Are there any combined offers with Doge's Palace skip-the-line tickets and other attractions?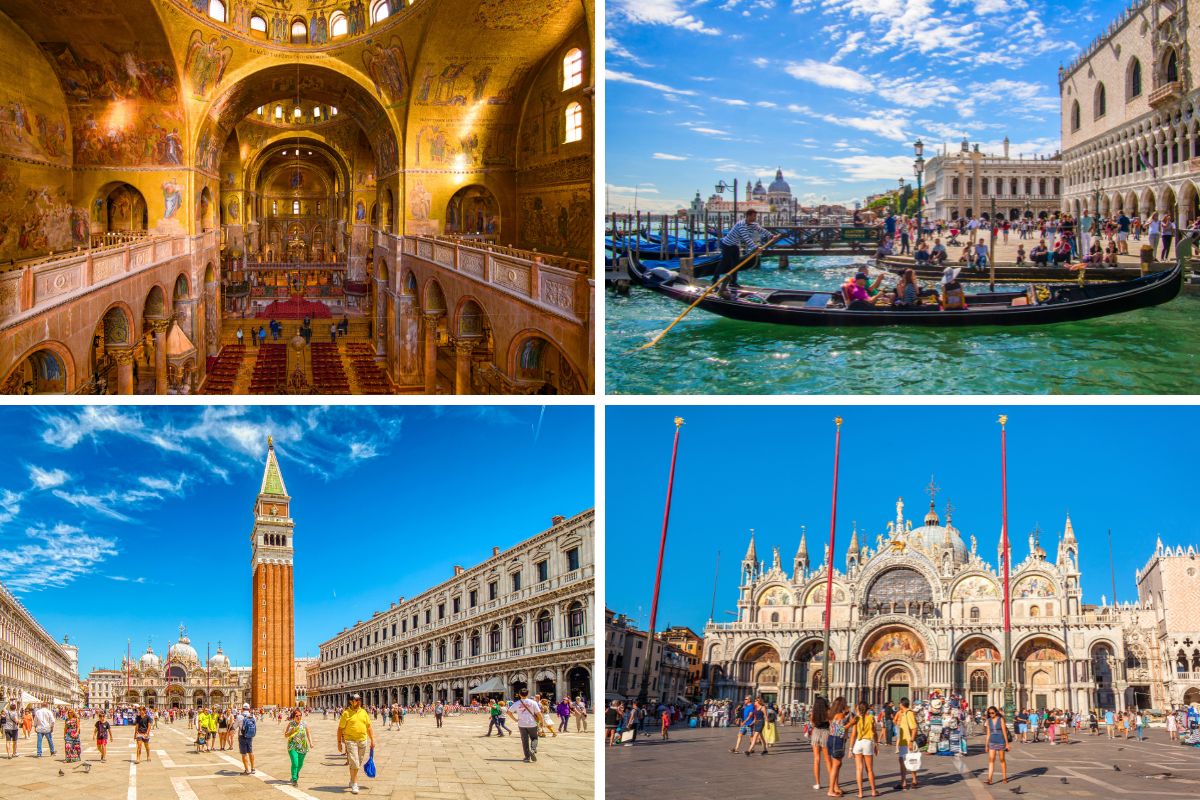 Combined tickets are a great way to save time and money, especially if you want to see multiple sites on the same day.
Here are some examples which may be of interest to you:
Are there any Doge's Palace skip-the-line tickets for guided tours? Are they worth it?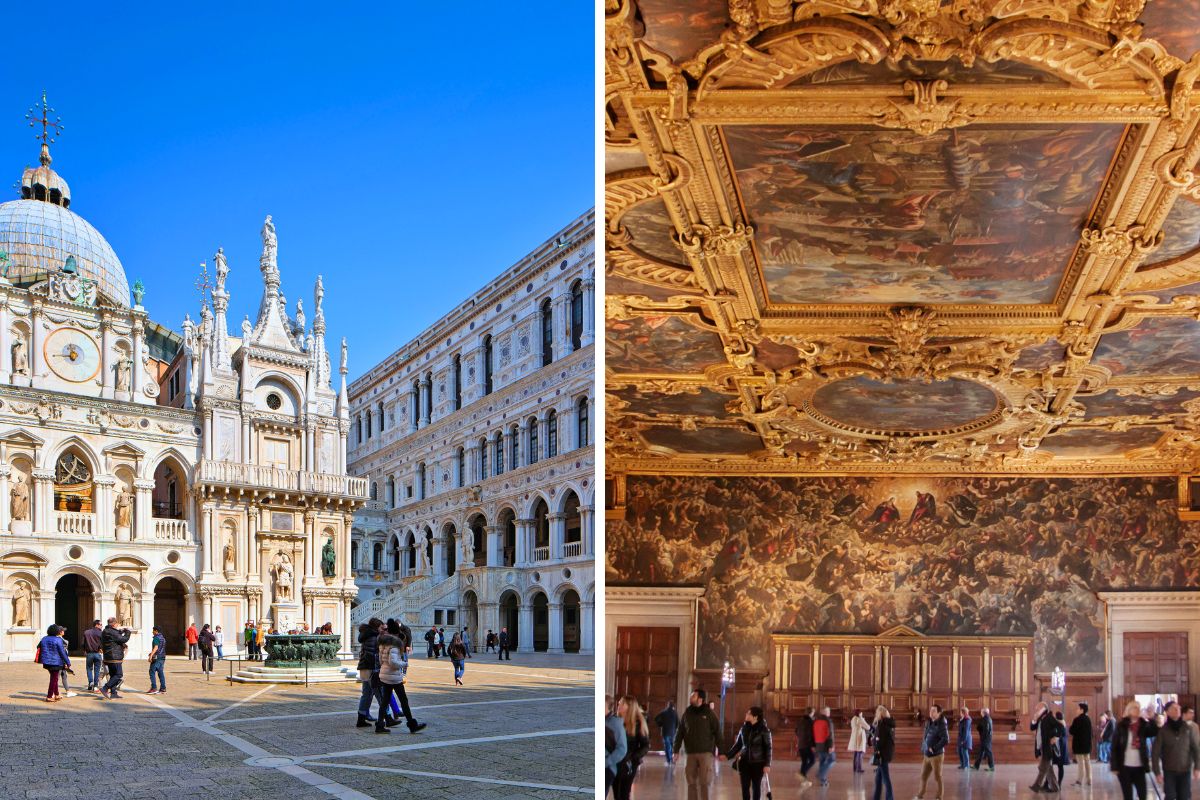 Traveling alone can be exciting, but as a visitor in a foreign city, it's easy to miss the best parts of your chosen sites. Guided tours help you squeeze the most out of your trip, so it's worth the expense.
Other benefits might include pickup and drop-off at your hotel. You can save time, skip the line, and ask detailed questions about the site. Here are some options that you can check out:
Audio tour – For only 5 euros, you can put on a headset and have pre-recorded tour guides lead you as you explore the sites at your leisure.
Exclusive VIP After-Dark Tour – There's a whole new atmosphere to the palace and basilica at night.
City Walking Tour – Spend three and a half hours exploring the best of Venice, led by one of its most knowledgeable residents.
Doge's Palace 1-hour tour – This guided stroll focuses on architectural highlights and period-based art.
Is it possible to visit the Doge's Palace for free?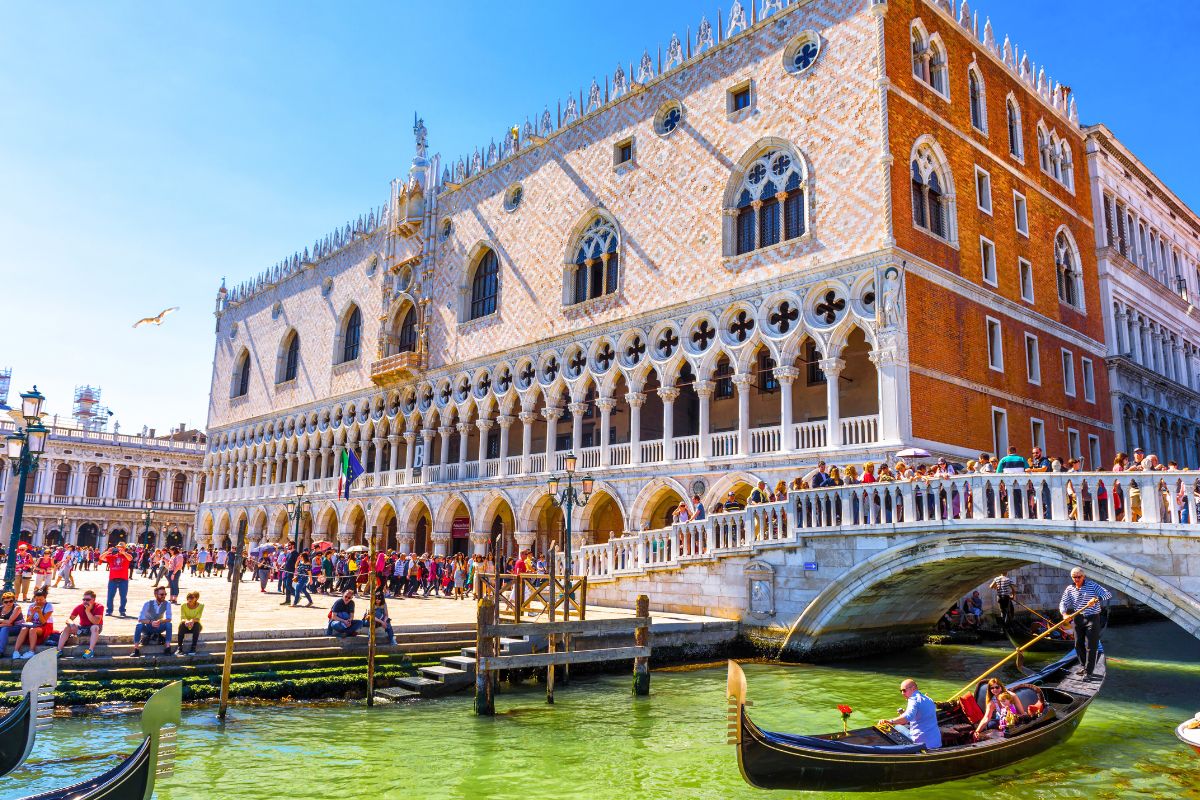 Yes. You don't have to pay for access if you are:
Age 5 years or younger
Disabled and visiting with your carer
An ID-holding resident or citizen of Venice
A member of the International Council of Museums (ICOM)
An officially licensed tour guide
A pass-holder for Venice Art Foundation or Venice Heritage Foundation
A member of Amici dei Musei e Monumenti Veneziani (Friends of Venice Museums and Monuments)
You can also get free entry for group tours. For every 15 paid members, you get one free ticket. And for school groups led by a teacher, you get a free ticket for one or two chaperones (usually a parent, guardian, sibling, or friend of one of the students.)
What will you see at the Doge's Palace?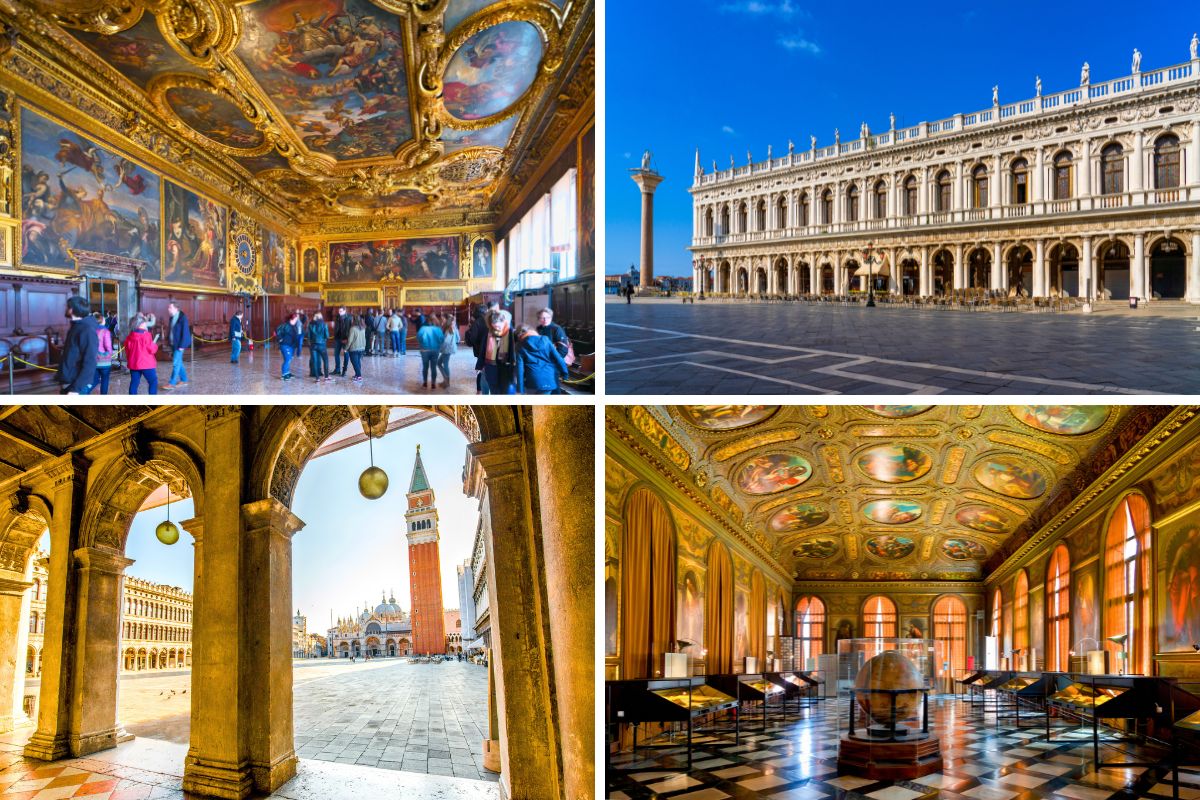 The palace is a sight in itself, built in the glorious Venetian Gothic style. The palace's oldest wing faces the lagoon and is decorated with sculptures from the 14th century. The five most popular sites within the palace are:
The Armory. See its collection of over 2,000 artifacts, including a few unusual objects.
The Courtrooms. This is where officials would pass laws and prosecute criminal cases.
The Doge's Chambers. These private rooms contain a shrine, priceless paintings, and two globes showing how the world map was perceived at the time.
The Secret Rooms. Step inside the prison cells, interrogation rooms and the torture chamber if you dare.
The Chamber of the Great Council. See where important state meetings were hosted.
Bonus sites include:
The Bridge of Sighs, which linked the palace to the prison across the canal.
The Spy Room, where the Council of Ten would hold secret meetings.
The Throne Room with its elaborately painted walls and ceilings.
The Voting Room of one of the world's most famed republics.
The Staircases, including the Grand Staircase flanked by statues of Neptune and Mars (the gods, not the planets), and the Golden Staircase with its gilded décor.
The Paper Gate between the palace and the basilica.
The Foscari Arch is adorned with sculptures of Adam and Eve.
Famous Artwork by artists like Tintoretto and Antonio Rizzo is dotted all around the palace. Your guide will point them out.
The Statue of Noah's Drunkenness by chief architect Filippo Calendario is not to be missed.
Are Doge's Palace skip-the-line tickets included in any attraction city passes?
Many visitors prefer to get a city pass. It ends up being cheaper and allows you to view parts of the city you may not visit otherwise. And yes, most Venice city passes include access to Doge's Palace. Here are a few options.
Venice City + Doge's Palace and Public Transport – Spend a day or three exploring the city's sites on foot and via gondola. Airport pick-up is also available.
Venice Museum Pass – This pass allows you to visit the top 11 museums in the city. It's valid for three months, but you can only visit each museum once.
Venice Turbo Pass – With this pass, you get free access to Venice's 10 top attractions, including Doge's Palace, the opera house, a canal tour, and island tours of Burano, Murano, and Tourcello.
What is the best time to visit the Doge's Palace? How do you avoid the crowd?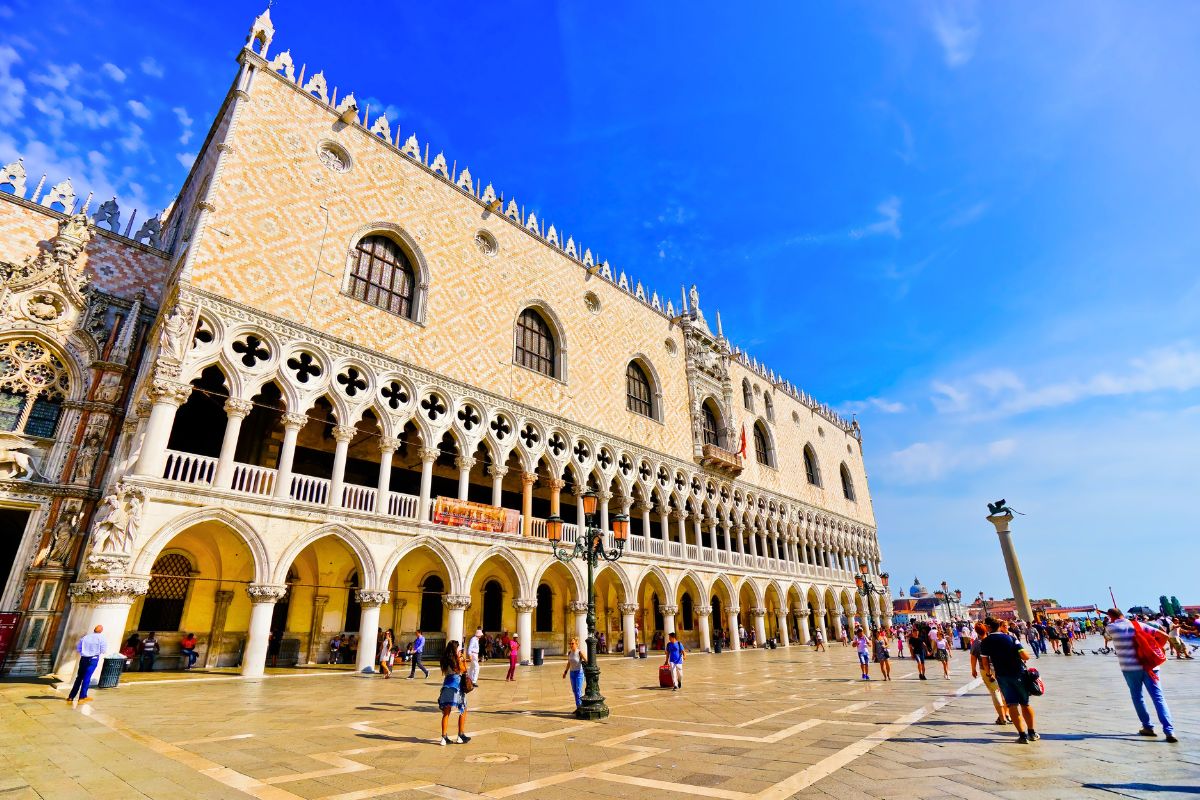 Tour groups take a lunch break from 12:30 PM to 1:30 PM, so that's a good time to explore undisturbed. You could also pick a slot at 9:00 AM before the crowds arrive or an hour before closing time. However, you risk getting stampeded by the rush of last-minute visitors.
What are the Doge's Palace opening hours?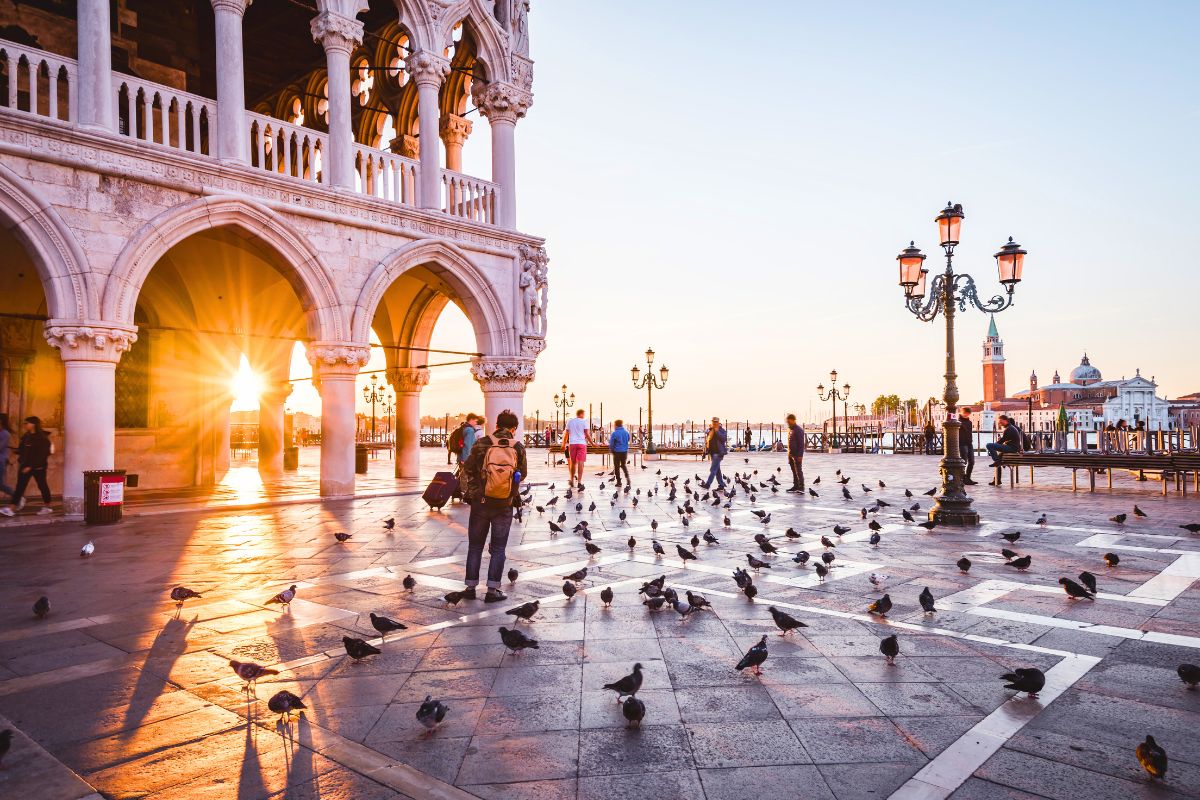 The palace is open from 9 a.m. to 7 p.m. every day. Please note that the last entrance is at 6 p.m.
From May 12 to September 30, the Doge's Palace is open until 11 p.m. every Friday and Saturday. The last entrance is one hour before closing time.
Travel tips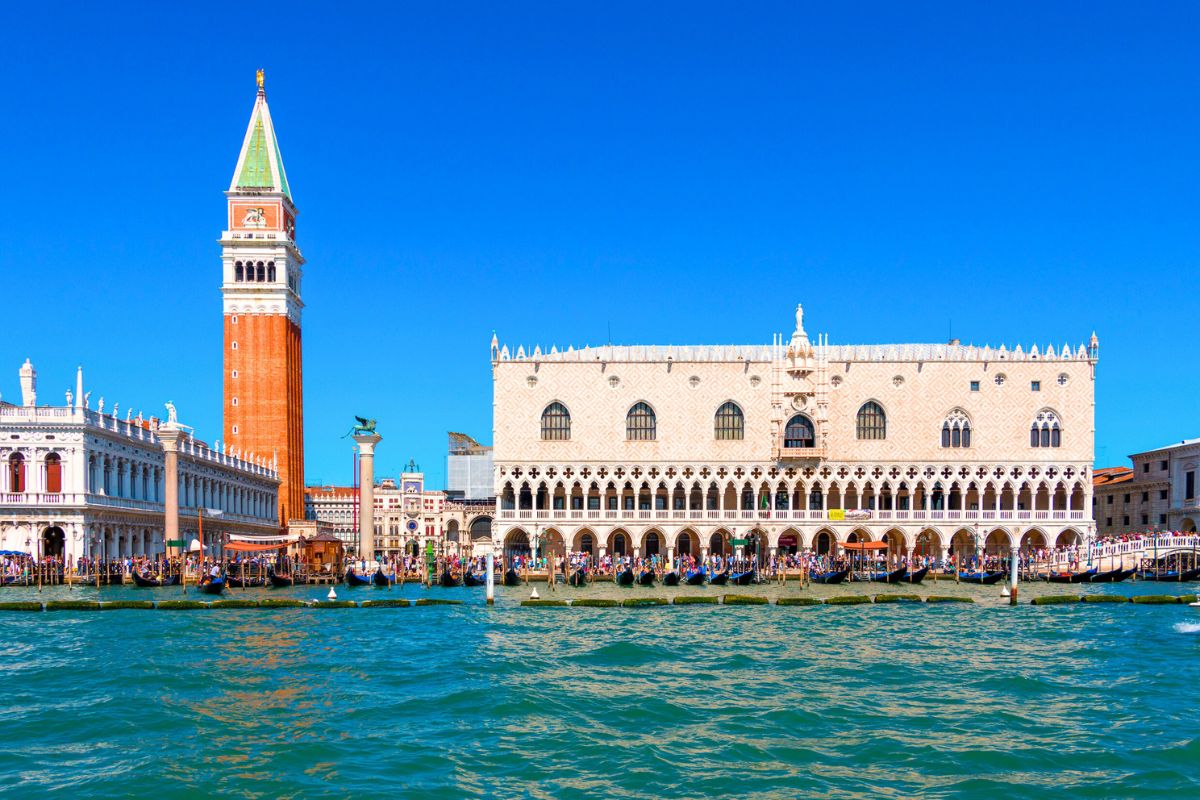 Always carry your ID, especially for discounted tickets.
It is forbidden to bring bags inside the palace.
If your Doge's Palace skip-the-line ticket includes an island tour, carry mosquito repellent.
Visiting close to closing helps you escape the crowds, but guests aren't allowed to enter an hour before the museum closes, so time your entry accordingly.
The palace is undoubtedly beautiful, but photos aren't allowed.
The Doge's Palace attic gets hot, so if you're taking the Secret Itineraries Tour, carry bottled water and a small towel or wristband for the sweat.