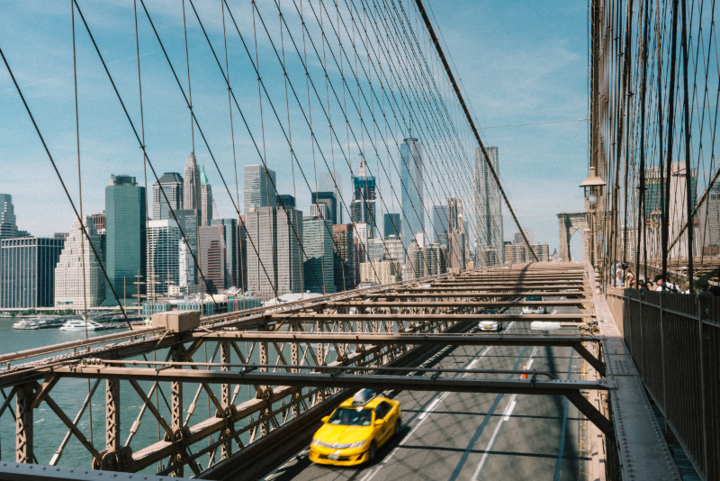 Looking for the best day trips from New York City?
You feel you have experienced the best the city has to offer? New York City is surrounded by dozens of amazing destinations, many of which are no further than two hours away by car or by train.
These destinations are ideal for families or groups of friends, but they're just as well suited to romantic vacations: Niagara Falls, Washington, Boston, amusement parks. Check this list of day trips from NYC, there will surely be one just right for you!
1- Hot air balloon ride in New Jersey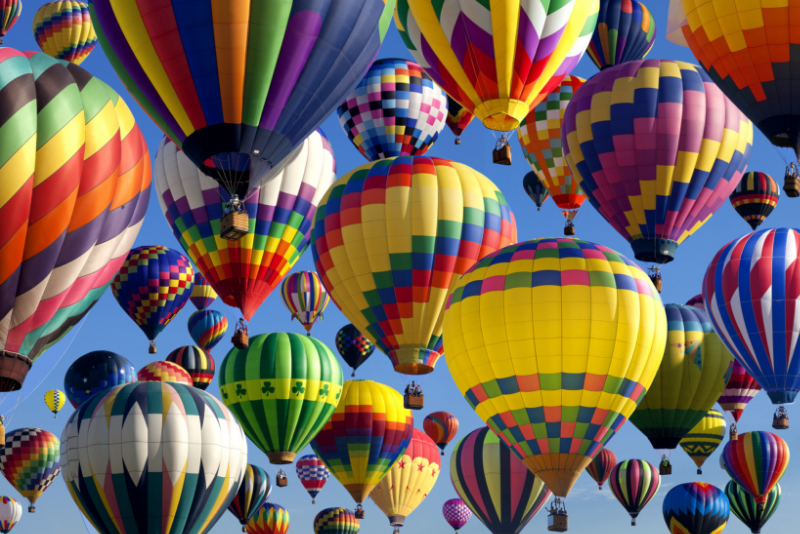 If you are wondering what it would be like to fly, a hot air balloon ride do for you! In fact, flying over the magnificent Lower Hudson Valley is an experience that you won't forget. Whether it is for a birthday, an anniversary or "just because", this day trip from NYC should be on your bucket list.
2- Six Flags Great Adventure Theme Park in Jackson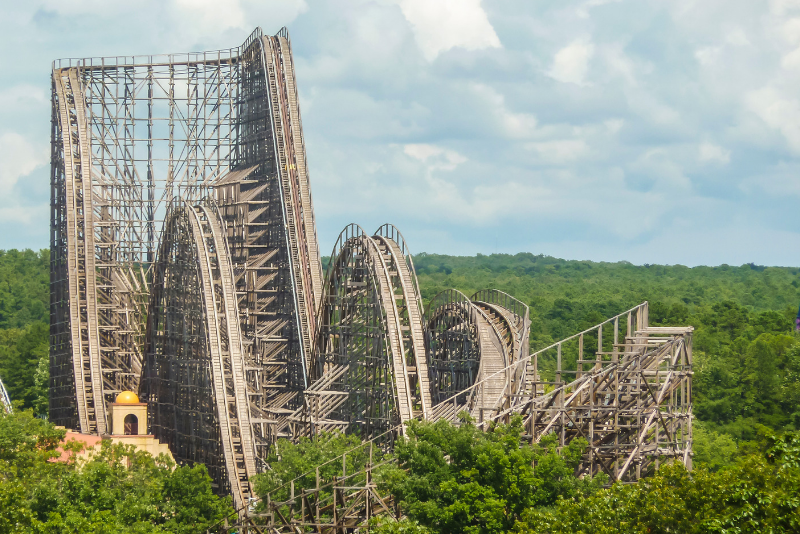 Situated between New York City and Philadelphia, Six Flags Great Adventure Theme Park in Jackson is the mother of all theme parks. Bring your walking shoes, feed giraffes in the safari and tick off your bucket list "ride a thrilling roller-coaster".
3- Howe Caverns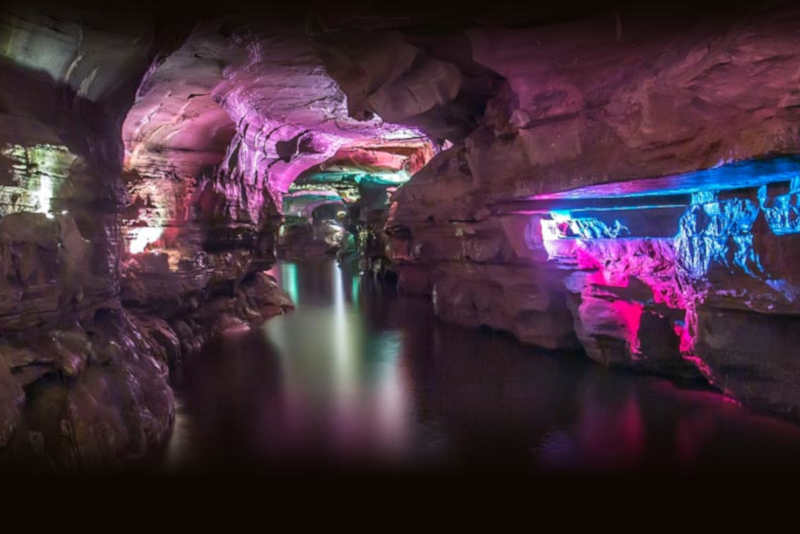 Absolutely a fun place to go for a day ride, Howe Caverns are located in Schoharie County, 3 hours by car from NYC. It's perfect to see caverns if you have never seen any before and a great place to bring kids. Don't miss the chance to take a short boat trip and learn more about geology. If you have time, take a side trip to the Iroquois Indian Museum.
4- Boston
With his rich history, unique neighborhoods and charming culture, Boston has something for everyone. Go whale watching, bird's eye view the capital of Massachusetts or visit the Bunker Hill Monument. If you're traveling with your family don't worry, Boston Children's Museum will be the best treatment for your kids.
5- The Delaware River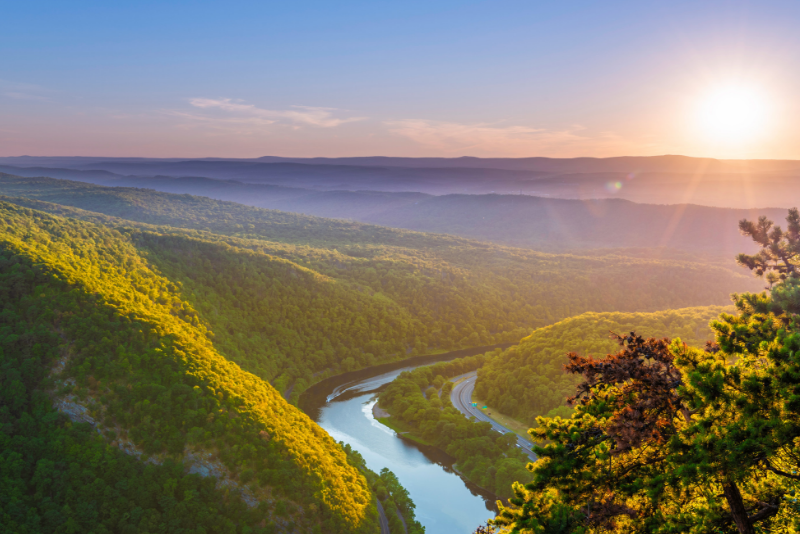 Escape the hustle and bustle of the city and discover a bike trail or experience a guided, full-day kayaking trip along the Delaware River. Enjoy a leisurely paddle down one of the most scenic stretches of the iconic Delaware river valley. Hike or bike along the river and immerse yourself in history!
6- Philadelphia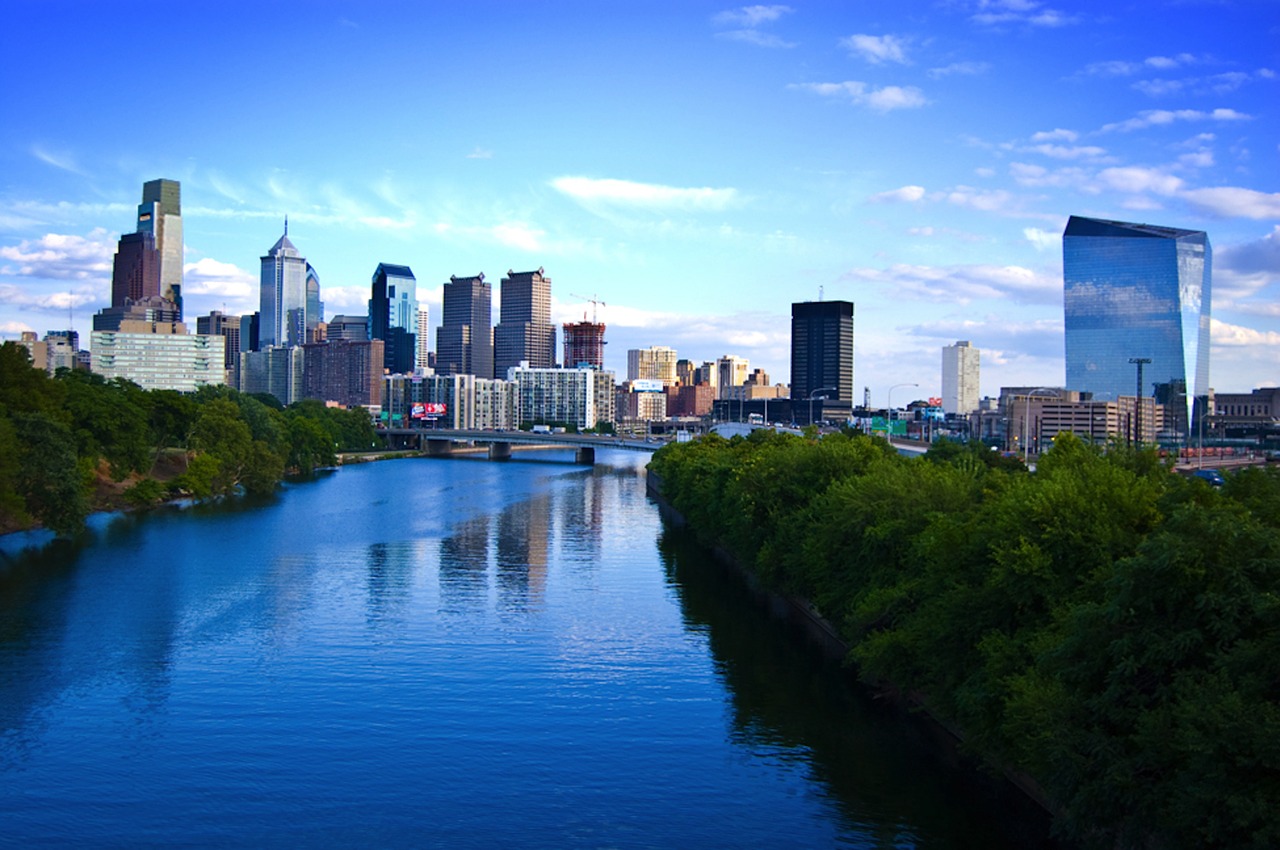 Whether is running on Rocky Steps, tasting heavenly food at Reading Terminal Market, admiring Constitution Hall and then snapping a photo in front of the Liberty Bell, these are all activities that make Philadelphia stand out among the rest. Don't miss the home of the Amish people. Find your best way to have an enjoyable time in Philadelphia and check some day trips from New York City!
7- Washington DC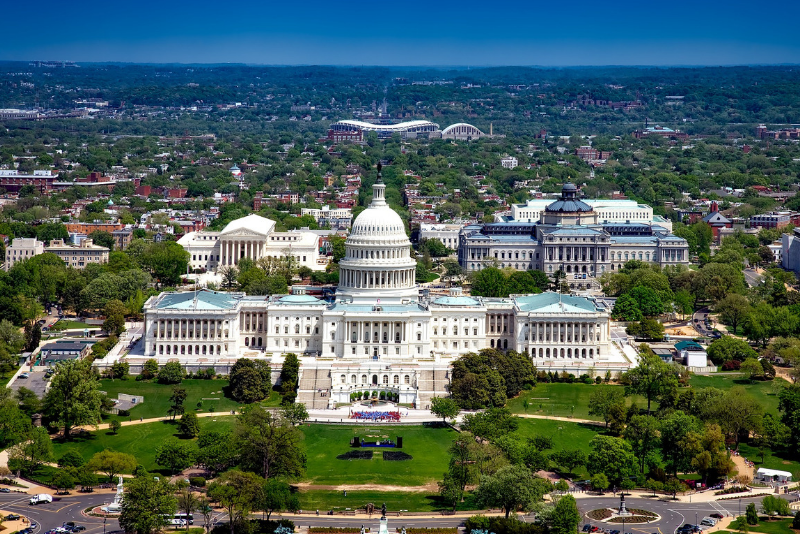 You can't miss the political center of the world, that's why a day trip to Washington DC is the best choice! Venture off this beautiful city and prepare to be dazzled by the sunset at the Lincoln Memorial or by amazing masterpieces of Sandro Botticelli and Claude Monet at the National Gallery of Art. Washington is not only monuments and politics. Discover food markets, tiny jazz clubs, amazing parks and a wide range of outdoor activity. There are plenty of options and something for everyone!
8- Long Island Aquarium and Exhibition Center
Long Island Aquarium and Exhibition Center are located in Riverhead, NY, and they're full of tropical fishes, marine animals and, of course, sharks! Get excited about Shark Dive and let beautiful butterflies from all over the world fluttering around you. Bring your children into the wilderness.
9- Niagara Falls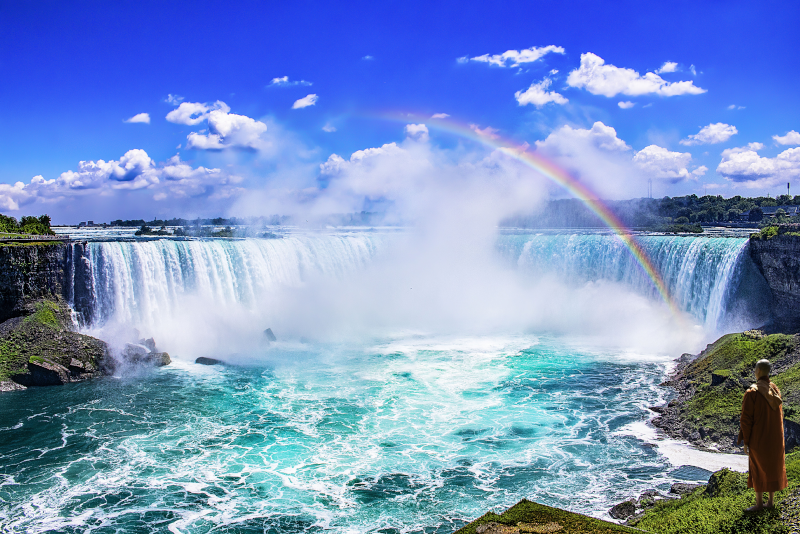 Visit the Niagara Falls on a full day trip from New York City and be blown away by the power of the three waterfalls. Experience both the Canada and USA sides, which will be colorfully illuminated for the evening. No trip to the falls is complete without a Maid of the Mist boat cruise so, don't lose it! Visit one of the natural wonders of the world and get impressed.
10- Amish country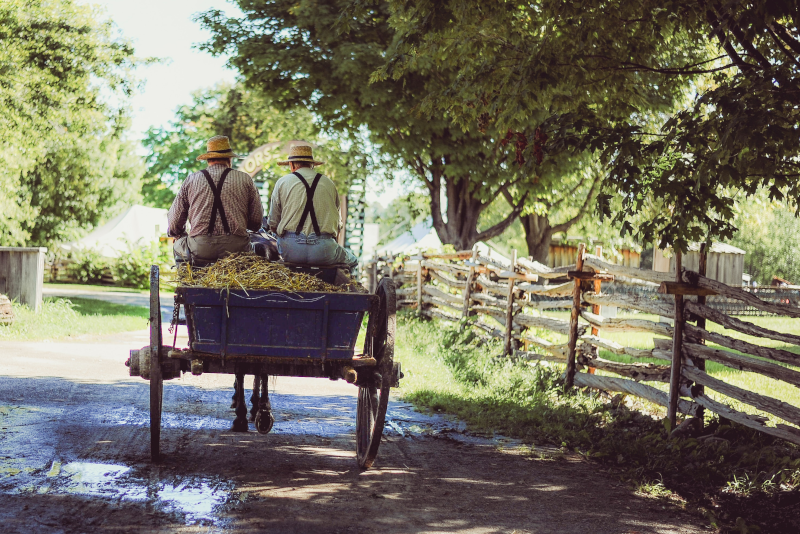 Get away from the hustle and bustle of New York and taste a completely different lifestyle at the Amish country! An Amish guide can guide you through the community and offer you an insider's look, as you can visit farm, markets and local businesses. Hire a horse-drawn carriage and experience the simpler life of the Amish people.
11- Rockaway Beach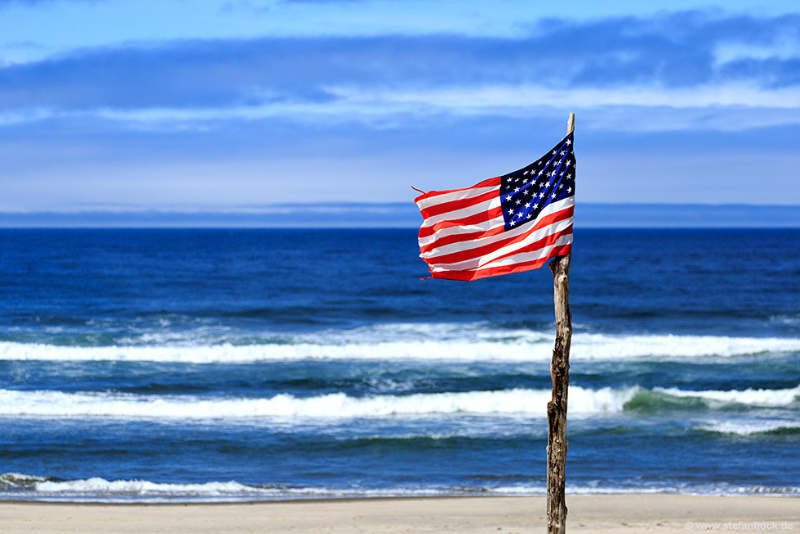 "It's not hard, not far to reach, we can hitch a ride to Rockaway Beach" sang the Ramones in 1977. Whether you are a surfer or just want to relax on the beach, you can't miss one of the best beaches in NYC. It is home to a variety of playgrounds and outdoor activities. There's no summer in the Big Apple without Rockaway Beach.
12- Bear Mountain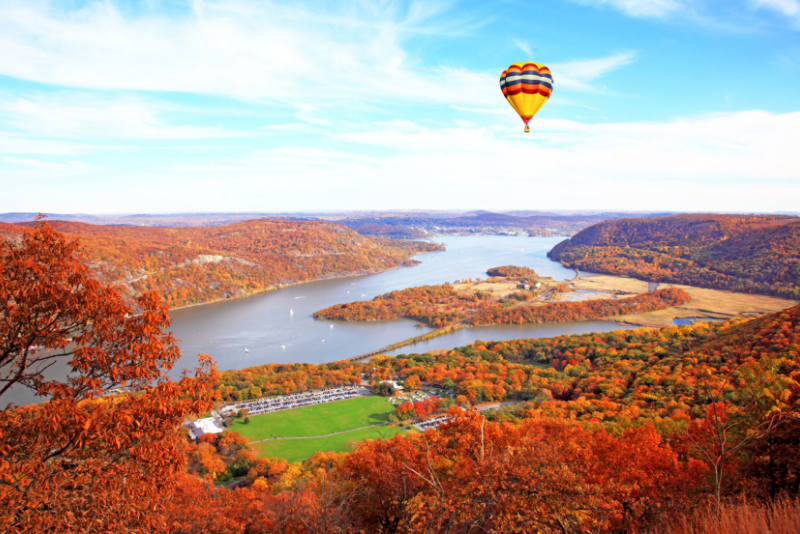 Enjoy this wonderful park situated on the west side of the Hudson River and hike to the top of the mountain. Bear Mountain is a fun getaway for family, but also an amazing place to have fun with friends during the Oktoberfest. Raise your glass for a toast and make your day!
13- Fire Island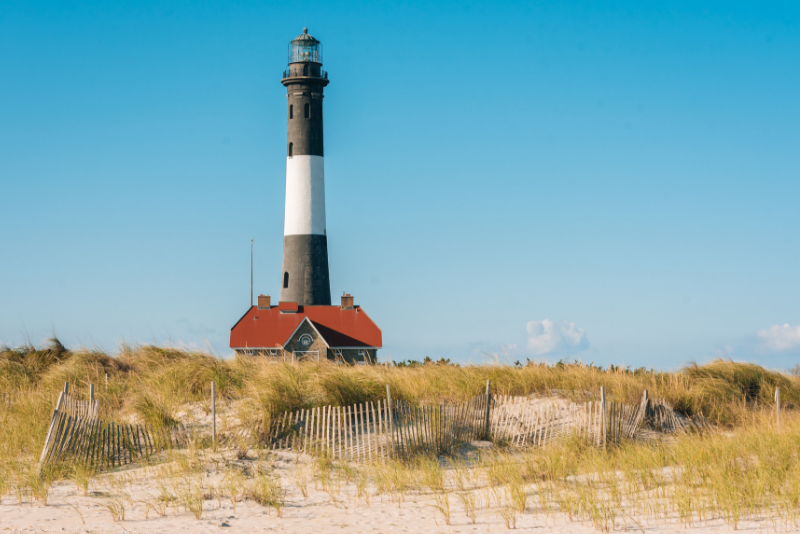 There is an island parallel to Long Island, about fifty miles from New York, called Fire Island. A beautiful stretch of beach with plenty of opportunities for parasailing, hiking, biking, boating and relaxing. It is the home of two parks, Robert Moses State Park and Smith Point County Park, perfect to stay away from high places!
14- Old Westbury Gardens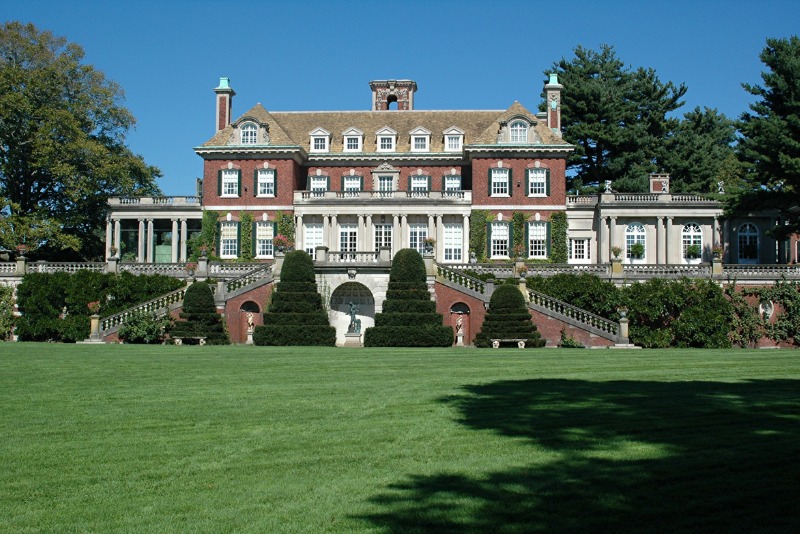 Only an hour from NYC, Old Westbury Gardens is one of the most beautiful gardens in the world. It is highly recommended for families looking for a day out or for a unique picnic spot. Explore the beautiful mansion and get surrounded by trees, gardens in bloom, ponds and lakes. Have fun with your family or take a romantic walk in the middle of nature. You can easily reach this spot, it's only an hour away by car!
15- Long Island wineries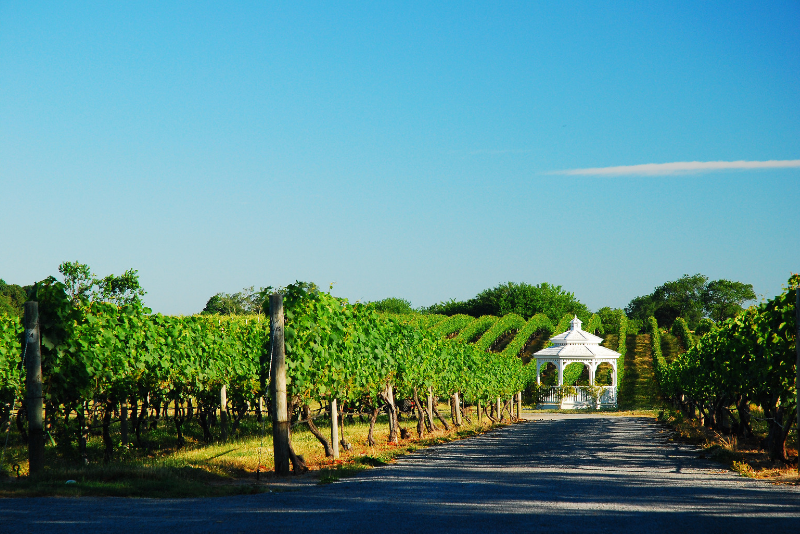 If you are a wine-lover you can't miss this day trip to some of the most famous wineries in the USA. Long Island with its sandy soil and moderate climate, is best known for its superb reds – classic Bordeaux blends, Cabernet Sauvignon and Merlot. Join a tour to sample selected wines!
16- Montauk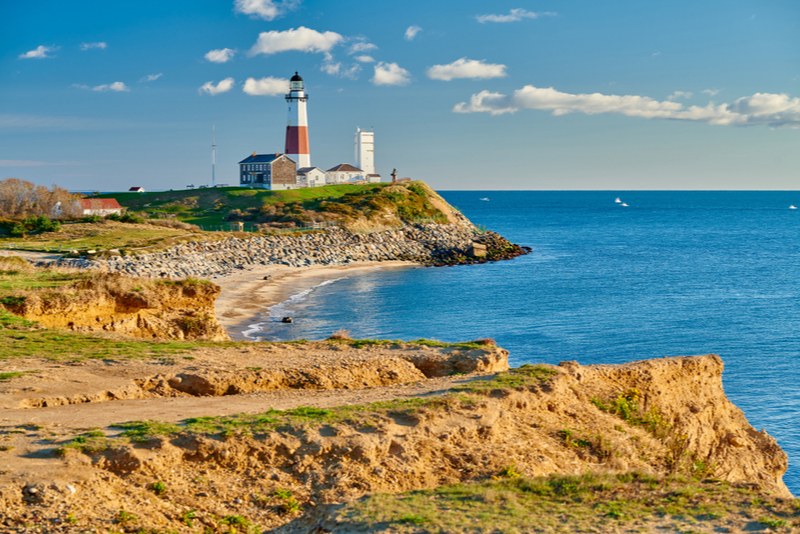 White sandy beaches, miles of hiking trails, wine tasting and excellent restaurants is what Mountak can offer. Don't miss the opportunity to explore some of the most beautiful coastlines in the United States on horseback. Montauk is a must-try for people who want to relax and enjoy healthy food and products.
17- Storm King Art Centre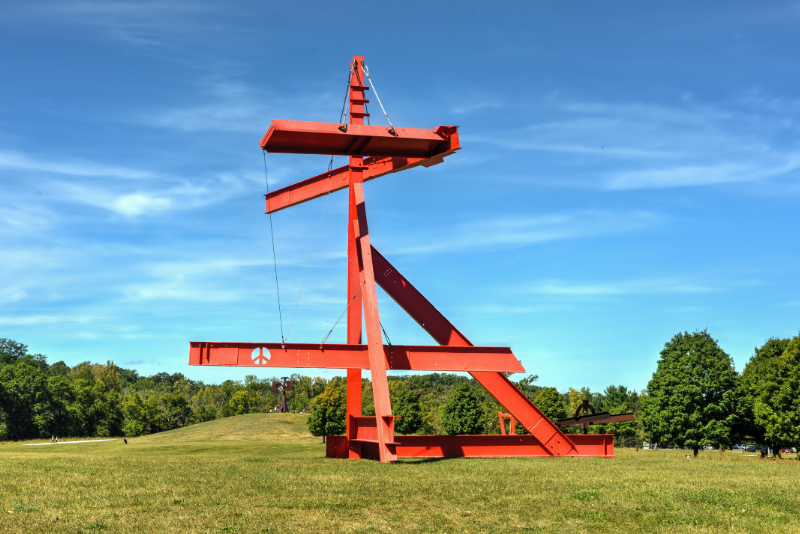 If you're an art lover, head to the Storm King Art Centre, just an hour from NYC, in the lower Hudson Valley.  Rent a bike or have a walk around large-scale sculptures and modern artworks. Bring some food and picnic there or relax at the cafeteria.
18- Bannerman Island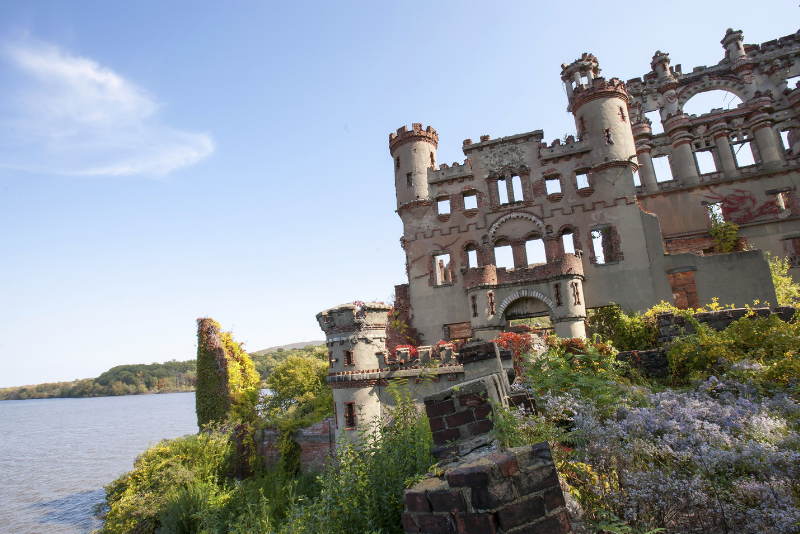 Be fascinated by a mysterious island on the Hudson. Bannerman Island, just a few miles north of Cold Spring, is home to a 19th-century castle. Touring the island is an anachronistic experience and you will certainly appreciate this tiny jewel full of legends and stories.
19- Woodbury Common Premium Outlets Central Valley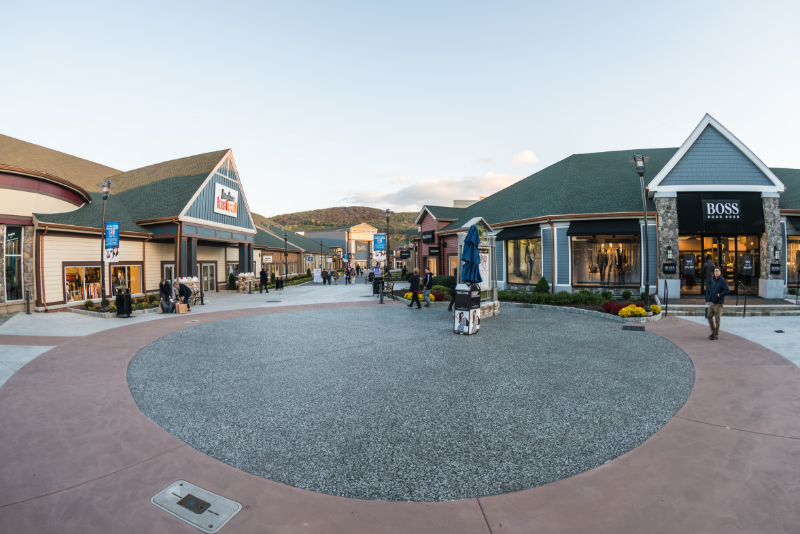 Are you tired of shopping in the chaos of NYC? Woodbury Common Premium Outlet is a good alternative for a day trip out of New York. Get there early as it gets very busy in just before lunch and take advantage of loads of bargains. Shop more for less!
20- Warwick Valley Wine & Distillery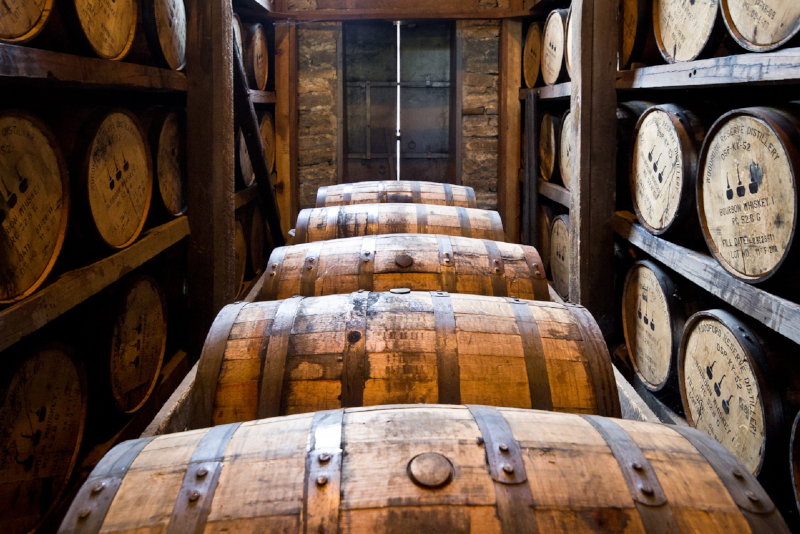 What's better than spend a day out of New York tasting some excellent wine? Home to the first distillery in NYC since prohibition, Warwick Valley Winery & Distillery is located in the Hudson Valley, just an hour and a half from NYC. Enjoy a fun trip.
21- Catskill Animal Sanctuary in Saugerties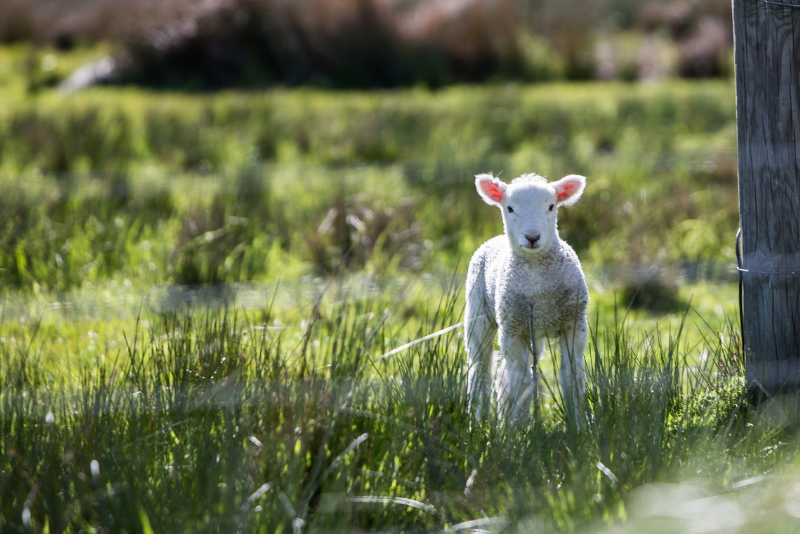 Want to do something very special for your kids? Visit Catskill Animal Sanctuary and get up close and personal with the animals. Cuddle up with some pigs and baby goats, meet rescued animals and hear their stories. Kids will always remember this experience!
22- Westchester's Legoland Discovery Center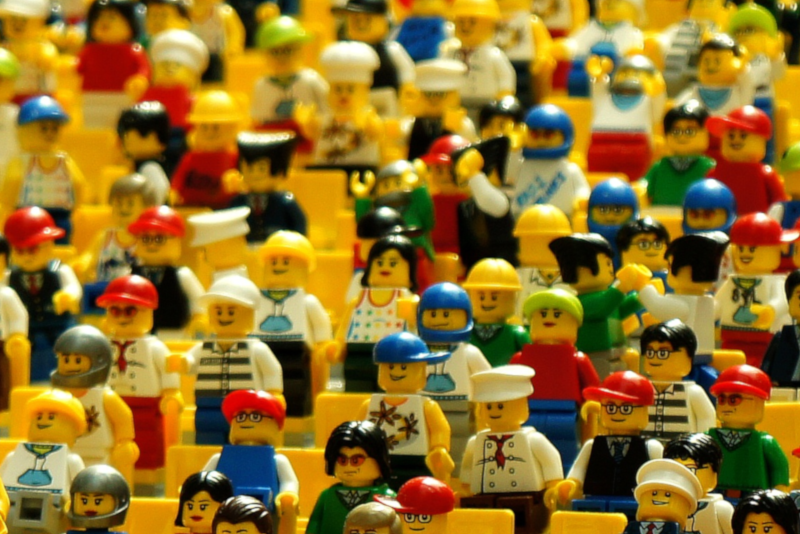 If you're looking for perfect indoor family entertainment, Westchester's Legoland Discovery Center will surprise you. Kids can spend a whole day on the playground,  enjoy 4D movies and take a tour in Miniland. Don't let a rainy day lock you in the house!
23- Amazing Maize Maze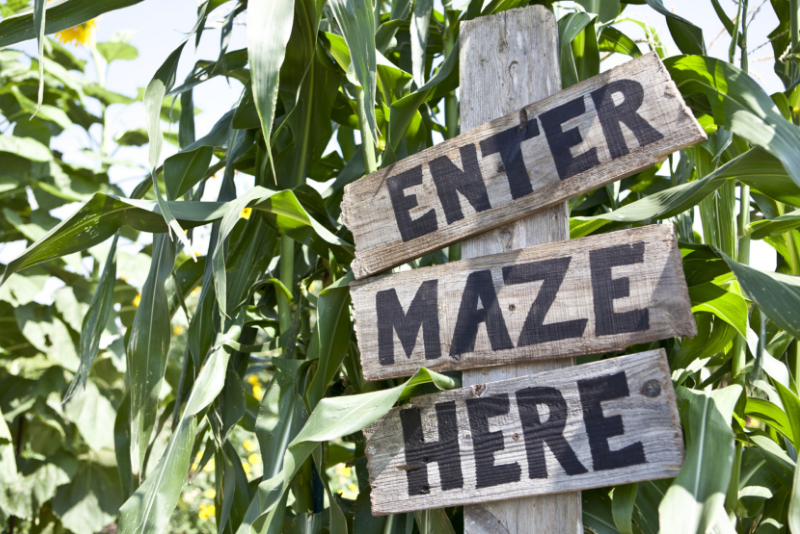 A stop at the Queens County Farm Museum is a must to complete autumn. Enjoy getting lost in an interactive corn maze and take advantage of this unique outdoor family fun activity. Solve puzzles, find clues and make your way out of the maze.
24- Richard B. Fisher Center for the Performing Arts, Annandale-On-Hudson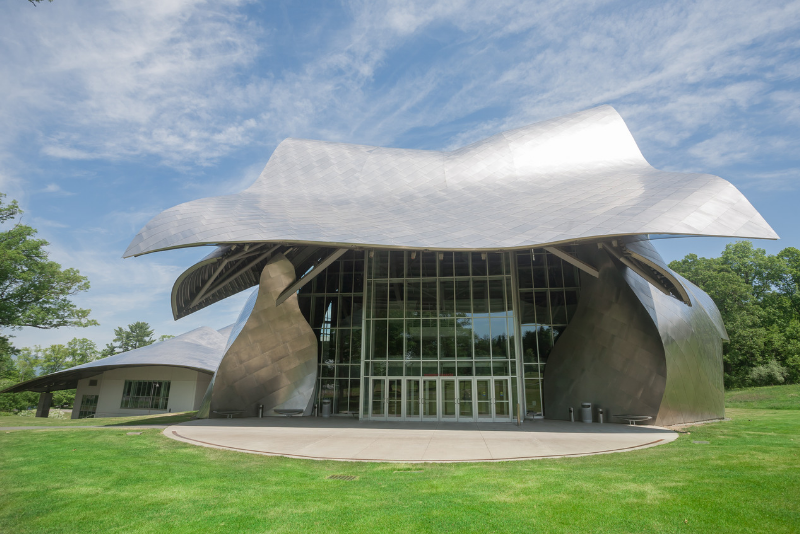 Visit the Richard B. Fisher Center for the Performing Arts, in Annandale-On-Hudson, an incredible performance hall where you can enjoy jazz music, opera and plays in a gorgeous piece of architecture. Well worth a visit for this one-of-a-kind arts center!
25- Mohonk Preserve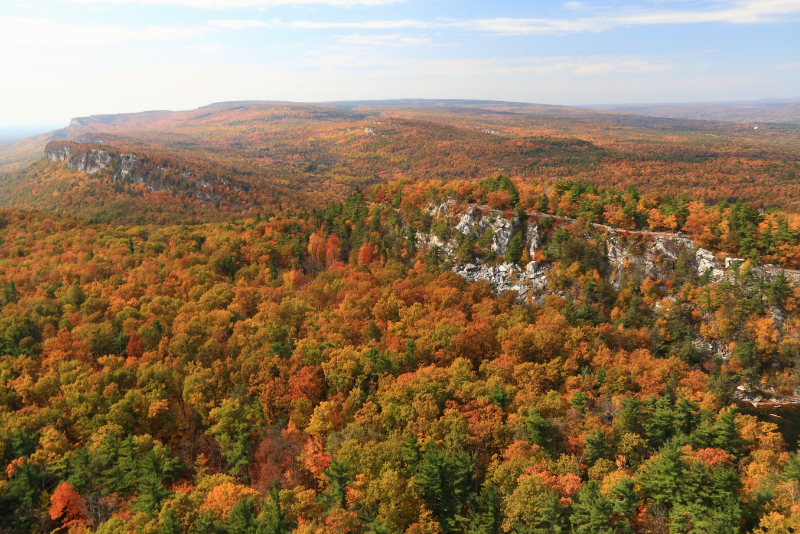 On the slopes of the Shawangunk Mountains, the Mohonk Preserve is a lovely place to visit. Without a doubt the best place for hiking, biking and horseback riding. Beautiful grounds with a bunch of different hiking trails to choose from. A must-do if you want to unwind and unplug.
26- Denning's Point Distillery in Beacon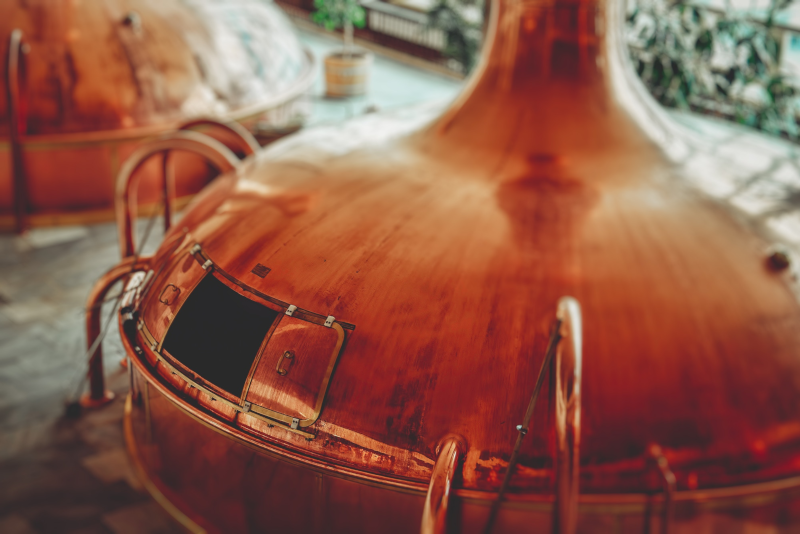 Wanna live a life worth living? Include a day trip to Beacon NY, it won't disappoint you. Located 70 miles north of New York City, Denning's Point Distillery is a unique spot and a great place to taste liqueurs and enjoy good music. Denning's Point Distillery is an awesome little hidden gem!
27- The Adirondacks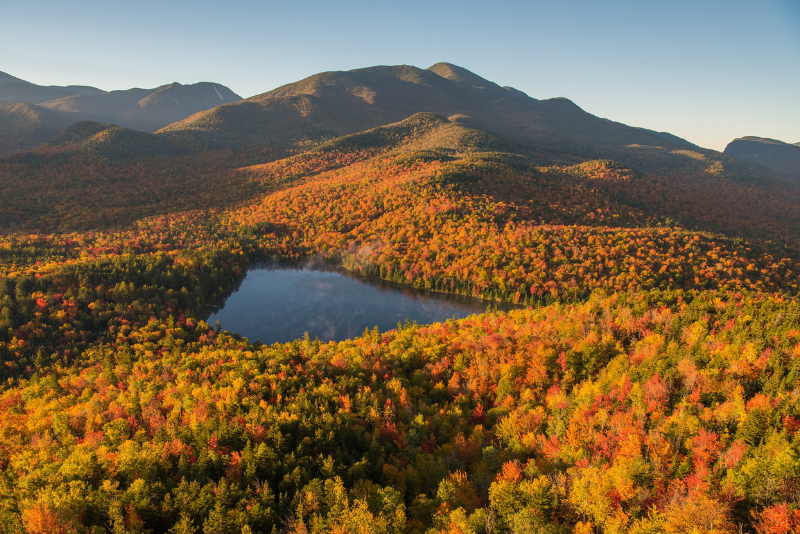 Whether you're a sports fan, a lover of outdoor activities, a history buff or just want to appreciate the scenery, New York's Adirondacks region do for you. No matter the season, the Adirondack Region is jam-packed with a lot of amazing activities. Saranac Lake, Whiteface Mountain and Fort Ticonderoga are only a few places you can enjoy. Take a break and come visit this stunning natural spots!
28- Kent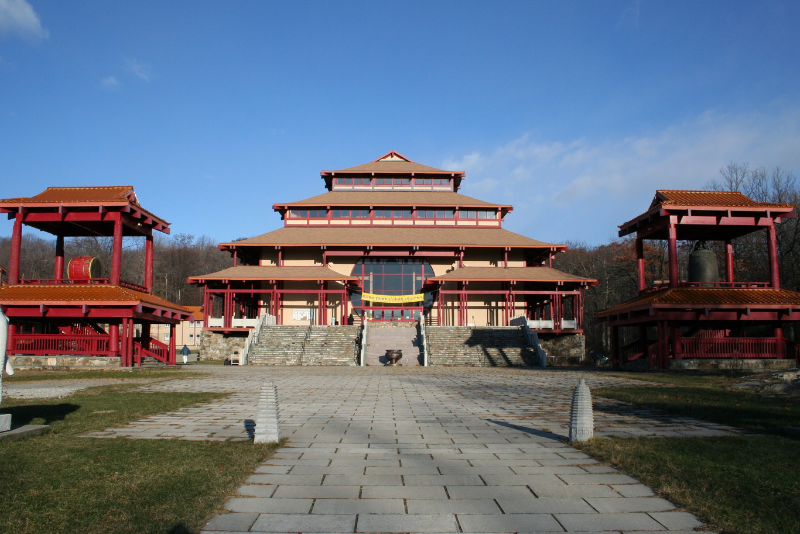 Go beyond the Big Apple with a full-day trip to Kent, a historic town located 90 miles north of New York City. This friendly village is situated at the foot of the Berkshire Mountains, with so many activities for the whole family! Stop on the way to take a picture of the famous Chuang Yen Monastery, the house of the largest indoor statue of a Buddha in the Western Hemisphere.
29- Breakneck Ridge
Looking for the best hiking in the NYC vicinity? Breakneck Ridge is one of North America's most popular hiking trails. The breathtaking view is absolutely worth it. Be sure to have proper shoes, clothing, and water and start this adventure. Reaching this place is quite easy as you can stop on the Metro-North Railroad's Hudson Line.
Hope you enjoyed our selection of day trips from New York City. Do not hesitate to share your favorite ones in the comments below. Enjoy