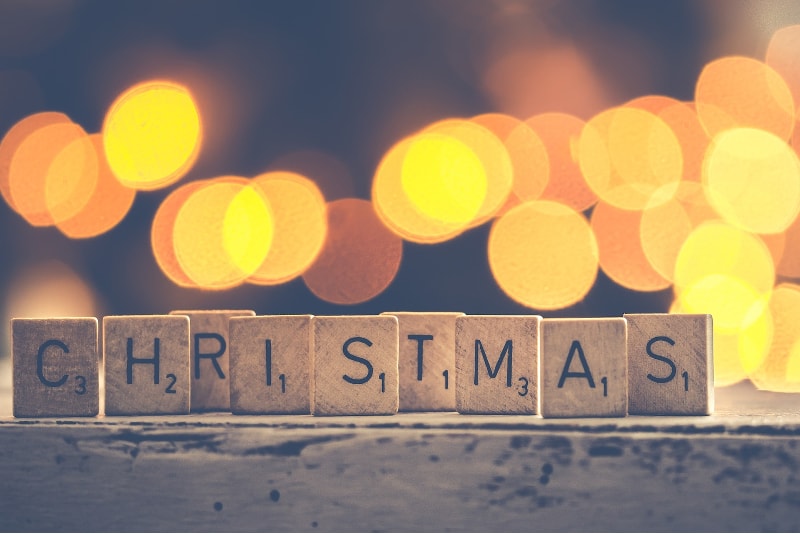 In this merriest time of the year, millions of people across the globe are celebrating Christmas, with their houses decorated, greeting cards sent, carols sung… It is the special season where we enjoy festivities and honor traditions more than usual.

Meanwhile, countries around the world have taken on their own particular Christmas traditions. Some might shock you, others might make you smile. In this article, we have curated a list of 8 curious Christmas traditions from around the world to get you in a festive spirit. Happy Reading!
TourScanner is the No 1 meta-search engine for tours & travel activities. Search over 15 bookings websites and find your ideal travel activity at the best price.
1. Japan – Kentucky Fried Chicken for Christmas
Japan has an unusual Christmas tradition that might sound strange to you. In this festive season, besides some secular Christmas practices like card sending and gift exchanging, many Japanese families would treat themselves to a giant red-and-white bucket of "Christmas chicken" – Kentucky Fried Chicken.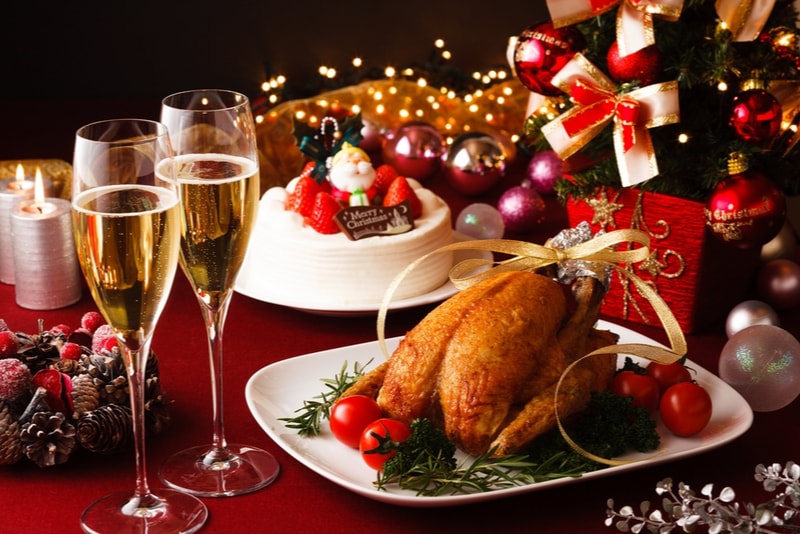 This curious phenomenon is all thanks to KFC's clever marketing campaign in 1974. Inspired by a turkey Christmas dinner, the then newly emerged American fast-food chain featured a "party barrel" as a way to celebrate the holiday, and named the marketing plan "Kurisumasu ni wa Kentakii!" (Kentucky for Christmas!). It quickly became massively successful nationwide and most Japanese families today still carry on the tradition of eating KFC in Christmas. Millions of people would order weeks in advance, or wait in long lines for hours, all for their KFC special Christmas dinner.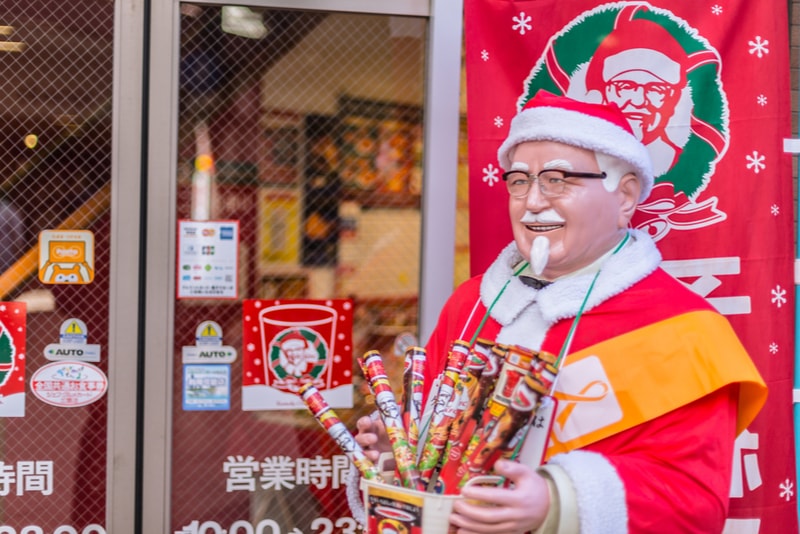 2. Sweden – Burning of the Gävle Goat
For over 40 years, a giant Yule Goat is set up annually in the Swedish town of Gävle as a traditional Christmas display. This Christmas tradition, however, has unwittingly led to another eccentric practice.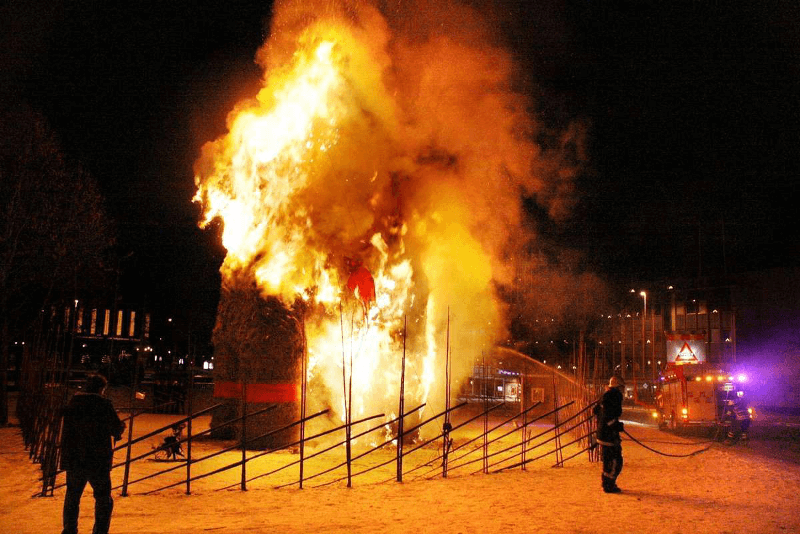 Every year, the Gävle Goat made entirely of straw faces attacks from arsonists and vandals who do everything they can to burn it down before Christmas Day. This bizarre tradition has been ongoing since the year of 1966 where the Goat first appeared. Sadly, the straw figure has only survived through the season 10 times in history. In 2016, the straw Goat didn't even last a full 24 hours and was burnt to the ground on its inauguration day.
The fate of the Gävle Goat is very much attended to – or even bet on – in Sweden. Some enthusiasts even chose to ignite the straw Goat virtually in the pixelated world.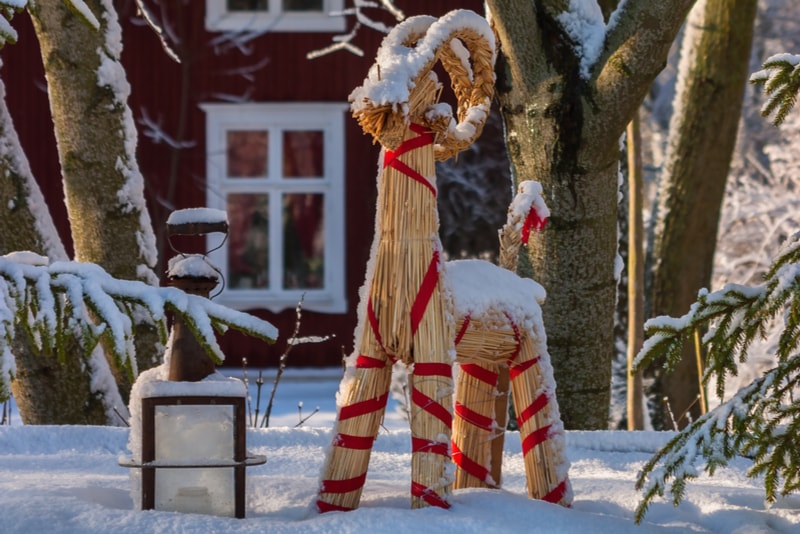 3. Greenland – The Fermented Seabird Delicacy
Greenland has some unusual recipes for Christmas. On a Greenlandic festive table are some traditional wintertime delicacies, with one particular of them named "kiviak".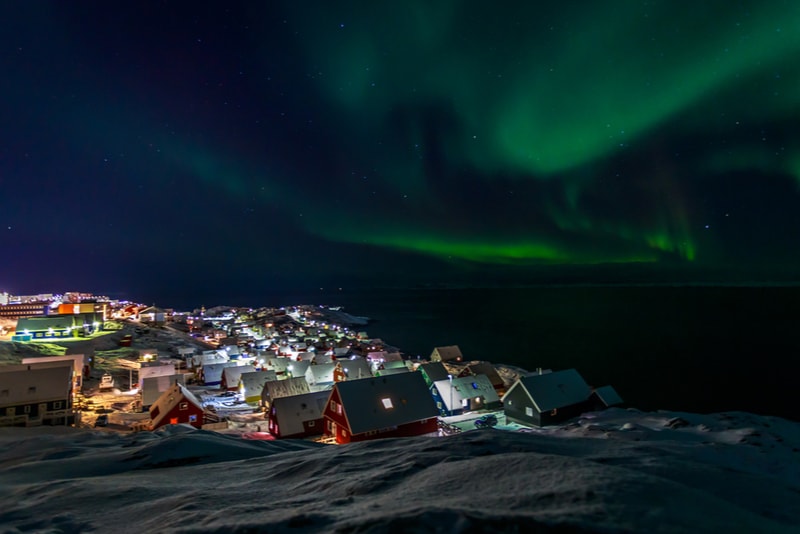 Kiviak is made with fermented sea birds stuffed in seal skin. It usually takes 3 to 5 months to prepare, sometimes even up to 18 months. The preparation process is started by skinning a seal, leaving only a layer of fat on the skin. Then, up to 500 small auk birds are stuffed into the skin bag before it is sewn up and sealed with seal fat (to keep away flies). When it's done, it is placed under a large rock for several months until it is well fermented. It is a common Greenlandic winter delicacy that is served mostly in celebrations and weddings, and is said to have a similar taste to cheese.
4. Norway – No Brooms on Christmas Eve
According to a centuries-old Norwegian superstition, witches and evil spirits are believed to arise on Christmas Eve and steal brooms to ride on. Therefore on Christmas Eve, before going to bed, people would hide their brooms as well as other similar cleaning tools deep in the house so that witches couldn't find them.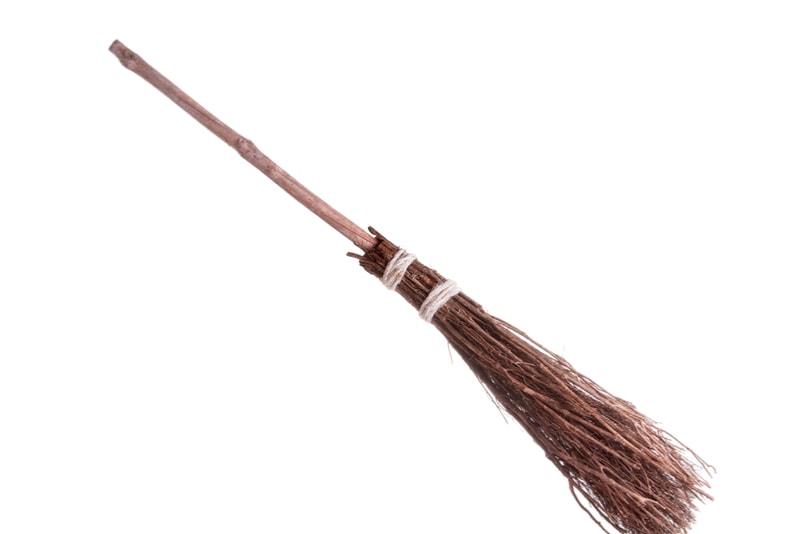 Aside from hiding the brooms, men would also fire their shotguns outside the house to scare the witches away.
5. Czech Republic – Fortune-Telling of Love
In Czech Republic, single ladies take advantage of the Christmas season to foretell their romantic future. According to one popular superstition, this can be done by tossing a shoe and inspecting how it lands. With the house door behind them, unmarried women throw their shoes over the shoulder. If the shoe lands with the toe pointing inside the house, the girl would stay in her parents' house next year. If it lands with the toe pointing at the door, she would move out and should start preparing for her future wedding.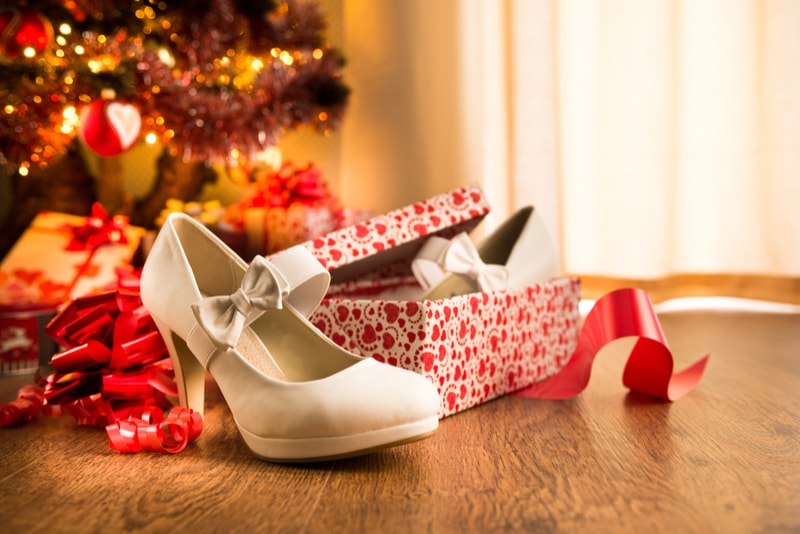 But the ritual doesn't end here. To know where the future husband comes from, she would find an elder tree and shake its branches. If a dog barks while she is shaking the branches, she would marry a man that is from the same direction as where the dog barks.
6. Austria – The Christmas Devil
When you see Krampus the beast-like creature in Austria, it isn't for Halloween, but Christmas! In Austrian folklore, Krampus is a horned humanlike character that is said to be "half-goat, half-demon" who, during the Christmas season, punishes children who have misbehaved. While its counterpart St Nicolas rewards good children with candies, Krampus swats naughty children and throws them into the straw-woven basket on his back.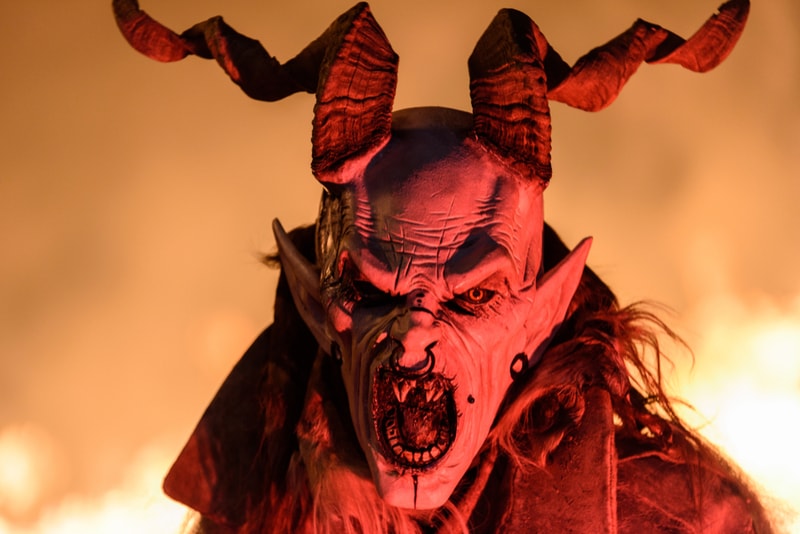 In the first week of December, hundreds of Austrians would impersonate Krampus and frighten people in the streets.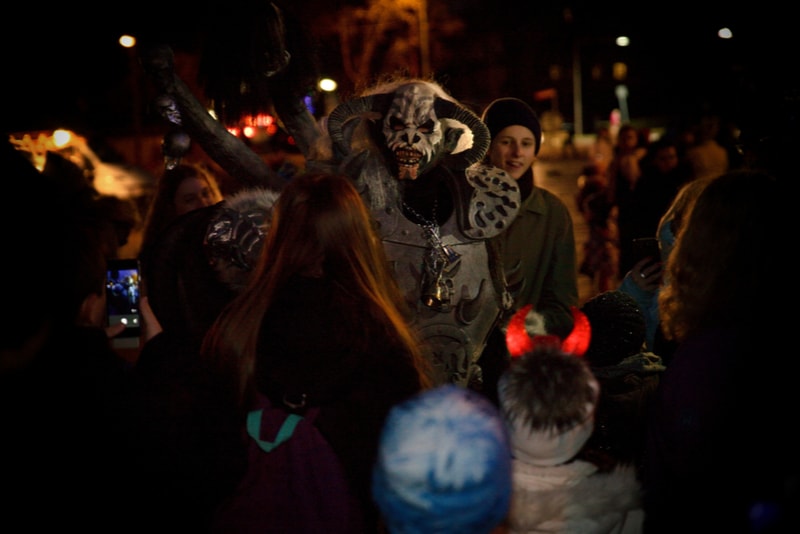 7. Canada – Best Santa in the World
One of the sweetest traditions unique to Canada has to be sending letters to Santa Claus. Every year when Christmas is approaching, kids in Canada will be gearing up to write to Santa. Canada Post recognizes the address Santa Claus, North Pole, H0H 0H0, Canada, and each letter sent to this address is both opened and replied personally to.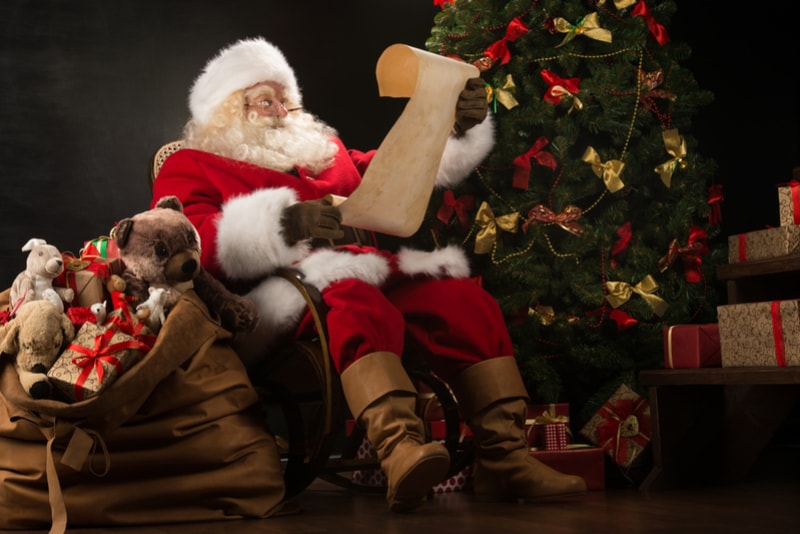 For over 35 years, millions of letters from around the world have already been answered and mailed in more than 30 languages.
8. Australia – Christmas on the Beach
Unlike most places in the northern hemisphere, Australia enjoys a warm and sunny Christmas in the middle of summer. Apart from the usual Christmas traditions such as family gatherings, Christmas carols, greeting cards and Christmas gifts, many of the Christmas festivities take place outdoor.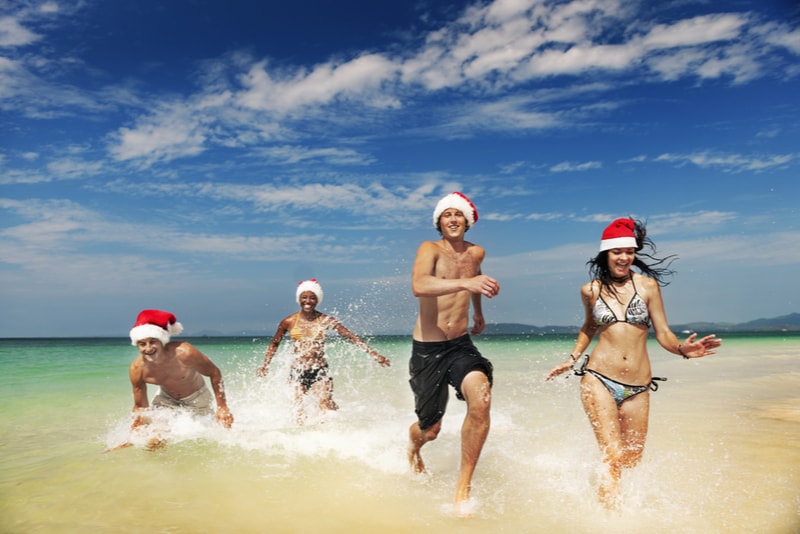 As it is the hottest season of the year, Christmas also means beach time, barbecues and outdoor concerts. The most popular Christmas event is called Carols by Candlelight. This event, derived from a 19th-century tradition, is where people come together at night to light candles and sing carols outside. The whole concert is broadcast on TV across the country, and famous Australian singers would take part in singing the carols during this event.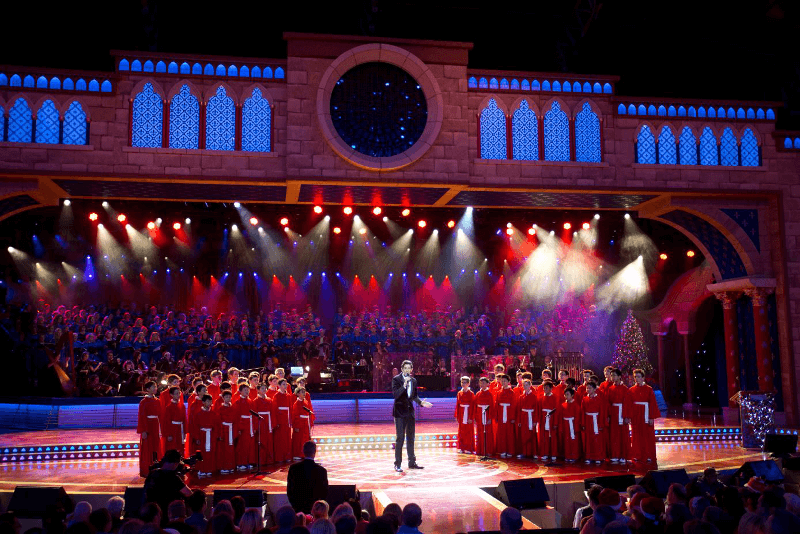 Which tradition is your favorite? What is the typical Christmas tradition in your country? Leave a comment below and tell us more about it! 🙂