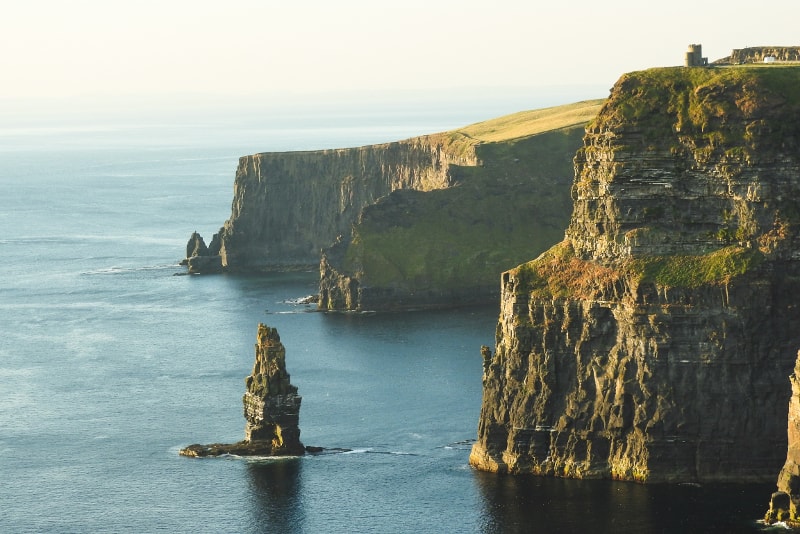 Planning to tour the Cliffs of Moher? Discover the most outstanding coastal features in Ireland! But first, find out everything you should know: how to get there, which is the best part to visit, how to book a Cliffs of Moher tour online, what other things to do nearby and more.
How to get to the Cliffs of Moher?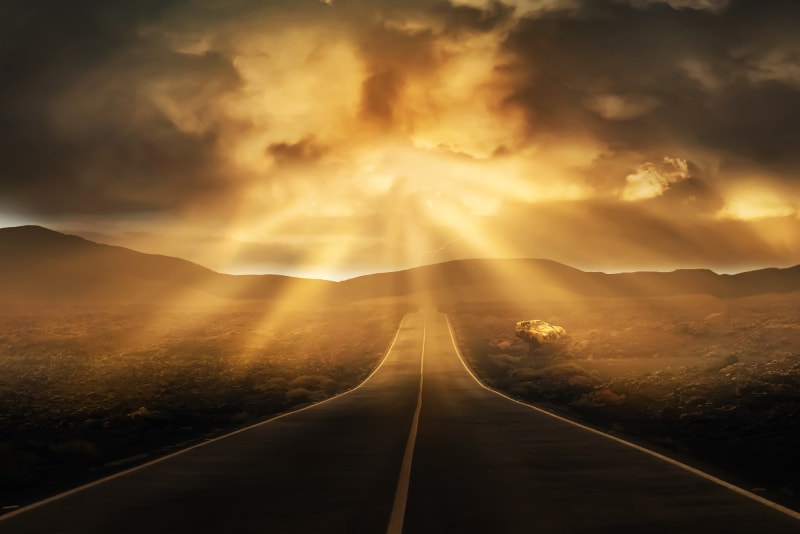 Being one of the main attractions in Ireland, the Cliffs of Moher is one of the most visited sites. Getting there wouldn't be a problem so here is a list of the different mains of transport you can consider to get there.
By bus
You can take a direct public bus from Galway Bus Station to the Cliffs of Moher along the Wild Atlantic Way on the bus Eireann 350 route. Note that bus Eireann operates five times a day in the summer and three times a day during the rest of the year. If you're coming from the Shannon, Dublin, Cork, or Knock airports, bus connections are also available but do expect some transfers.
By train
All of Ireland's main cities are connected by train, including Dublin, Galway, Cork, and Belfast in Northern Ireland. To get to the Cliffs of Moher by train, you can take any train to Galway or Ennis, via Limerick, and then catch a bus from both locations.
By car
If you're looking to drive to the Cliffs of Moher but don't have a vehicle, you can rent a car at Shannon Airport, which is easily accessible from both Limerick and Galway and located only an hour's drive from the cliffs.
If you've already rented a car, you can expect the drives from Limerick or Galway to take about an hour and a half. Upon arrival, park in the main car park which you will find opposite the visitor centre.
What is there to do at Cliffs of Moher?
The site has been developed to allow visitors experience the impressive cliffs where you can enjoy a pleasant walking trail, you can climb O'Brien's Tower to get a high viewpoint of the cliffs, or you can catch a ferry from Doolin Pier to get another perspective of the cliffs from the sea.
What other things can I do near Cliffs of Moher?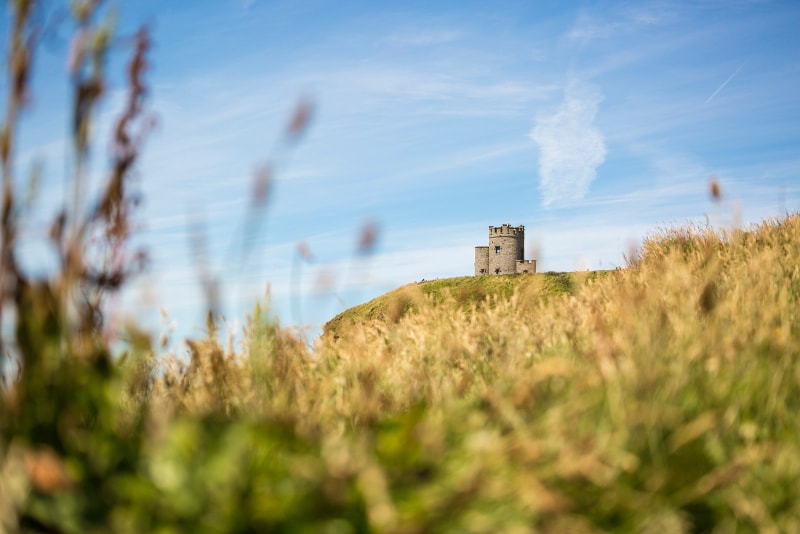 Of course, the Cliffs of Moher isn't the only thing to visit, there are plenty of other things to do whilst there. For instance, there are boat trips that take you on a tour beneath the Cliffs of Moher. If you are interested in getting to know more about cultural heritage then you also have the possibility of visiting the Blarney Castle and its medieval town. There are many day trips that combine the Cliffs of Moher with Blarney Castle and other beautiful sites they include on the way.
If you are looking to really witness more of Ireland's beauty, you should visit the Aran Islands just off the coast from the Cliffs of Moher. It's easy to get to the Aran Islands from Dublin by getting a cruise or a boat. There are many day trips that combine the Cliffs of Moher and the Aran Islands if you want to save up time and money this combined tour should be perfect for you!
How much Cliffs of Moher tours cost?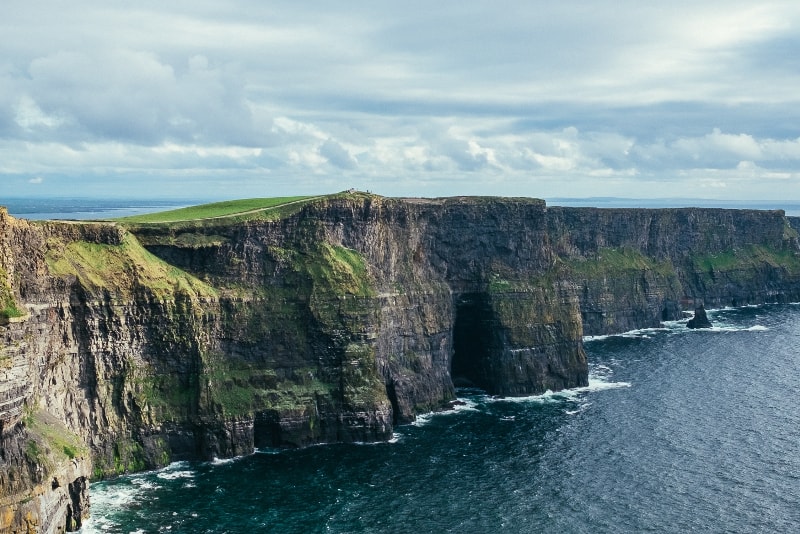 Cliff of Moher tours have a price range of 20€ at the cheapest and can go up to 100€. A day trip tour to the Cliffs of Moher can have a reasonable price ranging from 20 to 50€. If you want to visit more sites or do other things apart from visiting the Cliffs of Moher, you can find many tours offered by different providers such as Viator and GetYourGuide.
Several companies offer daily Cliffs of Moher tours. If you're short on time, you can take a one day trip to the Cliffs of Moher from Dublin, Galway, Limerick and Cork. If you happen to be in one of these cities, consider including the Cliffs of Moher in your itinerary!
Cliffs of Moher Tours from Dublin
Get a comprehensive tour by bus from Dublin to the Cliffs of Moher where you can have a thorough explanation of the history while on your way to the Cliffs of Moher. You will also visit other sites on the way such as the Burren National Park or the vibrant city of Galway.
Cliffs of Moher Tours from Galway
Start your day trip from Galway and after you will be driven along the beautiful countryside towards the Cliffs of Moher. Usually, they take a detour to see other worth visiting sites like Dunguaire Castle in Kinvara or Burren National Park.
Cliffs of Moher Tours from Limerick
Experience the wild coast of the Atlantic Ocean on an 8-hour tour to the Cliffs of Moher from Limerick, and see the highest cliffs in Europe. Cross some of the stunning country roads of the Burren, stopping at Bunratty Castle, Doolin village, and more.
Cliffs of Moher Tours from Cork
Leave from Cork and in 2-3 hours you'll be in Cliffs of Moher. Other sites you'll see on this tour of Ireland's scenic west coast are the city of Limerick, the Burren, and Bunratty Castle.
How to book Cliffs of Moher tours?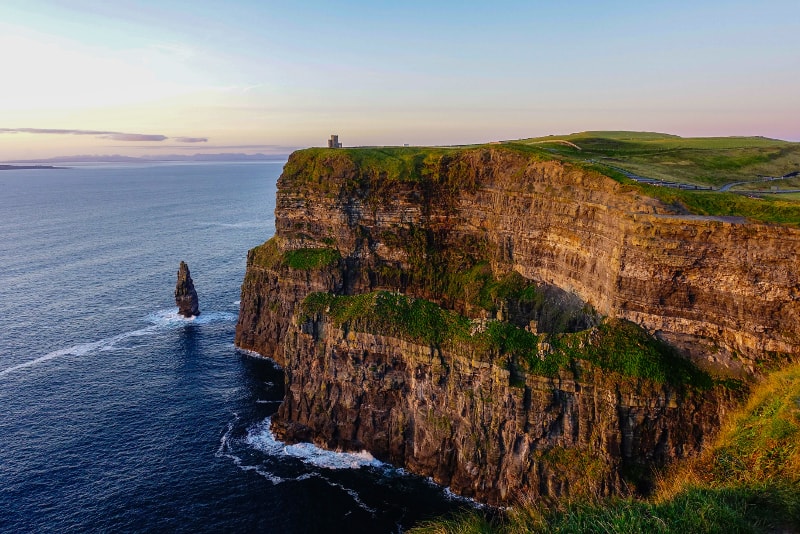 Looking for tours and comparing them can be very time consuming, we suggest you take a look on TourScanner where you'll be able to compare tours and prices from other providers such as Musement, GetYourGuide and Viator. They are reliable and they offer many special features to their tours to make your experience at the Cliffs of Moher even more satisfying.
How long does it take to walk the Cliffs of Moher?
The spectacular coastal walking trail connects the village of Doolin and the Cliffs of Moher and on to Hags Head and Liscannor starts right outside Sea View House. The full trail from Doolin to Liscannor is 18 km long but the section from Doolin to the Cliffs of Moher is 8km long and takes about 2 hrs each way.
When is the best time to visit the Cliffs of Moher?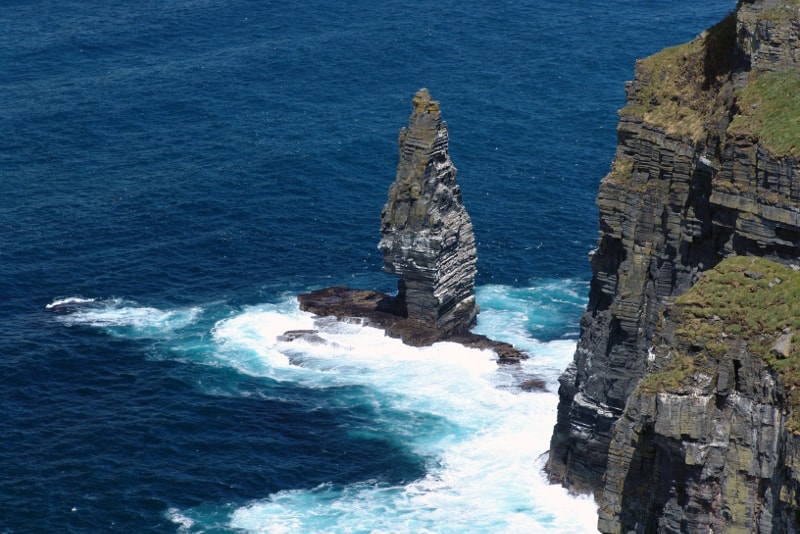 Since the Cliffs of Moher are the most visited natural attraction, you can bet that it gets extremely busy.
So much so that during the summer months, they sometimes need to close the area off because it's too full. Unsurprisingly, the busiest times at the Cliffs of Moher are 11am-4pm since so many travellers arrive with day tours from Dublin and Galway.
Take advantage of having your own vehicle by going first thing in the morning, or later in the afternoon to escape the crowds. Since the cliffs are located on the west coast, sunset is a beautiful time to visit if you get a sunny day.
Travel tips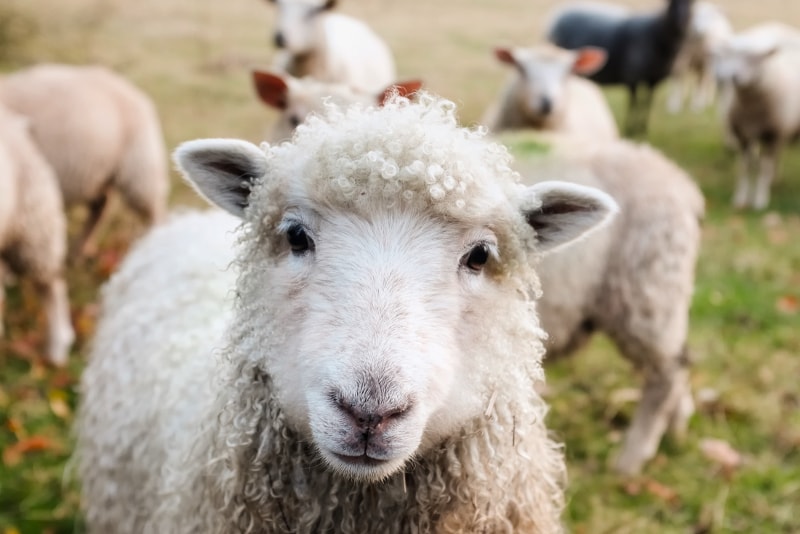 The Cliffs of Moher are located on the west coast of Ireland, close to the villages of Liscannor, Lahinch and Doolin in County Clare, so do consider visiting these beautiful medieval towns if you have time to spare.
We highly recommend renting a vehicle and driving yourself to the sea cliffs. The journey there is both soothing and breathtaking. Make sure to visit Dunguaire Castle on the way.
If you don't want to rent a car, consider joining organized Cliffs of Moher tours or day trips.
Try to avoid visiting at the busiest time of the day, which is between 11 am to 3 pm. The busiest months are June, July and August (of course, when the weather is at its best!).
Be prepared for bad weather. It rains all the time in Ireland, so make sure you bring rain jackets. It's also quite windy up there, so sweaters are recommended (evening if it feels warm outside).
Most of the paths are easy to walk, however, there are a few sections that are not.
There is a cafeteria and gift shop at the facility if you'd like to take a rest whilst having a snack, something to drink or just stroll around the gift shop.
The price of admission is 6€ per adult. Children under 16 are free. Parking is included and it's located just in front of the main facility.
Safety is extremely important at the cliffs. The cliff edges are not safe so please be careful and do not stand right at the edge if you want to take a photograph.
We hope this comprehensive guide helps you get to know more about the Cliffs of Moher tours and everything else you should know. If you have any questions or queries please do not hesitate in commenting below, we're happy to help!