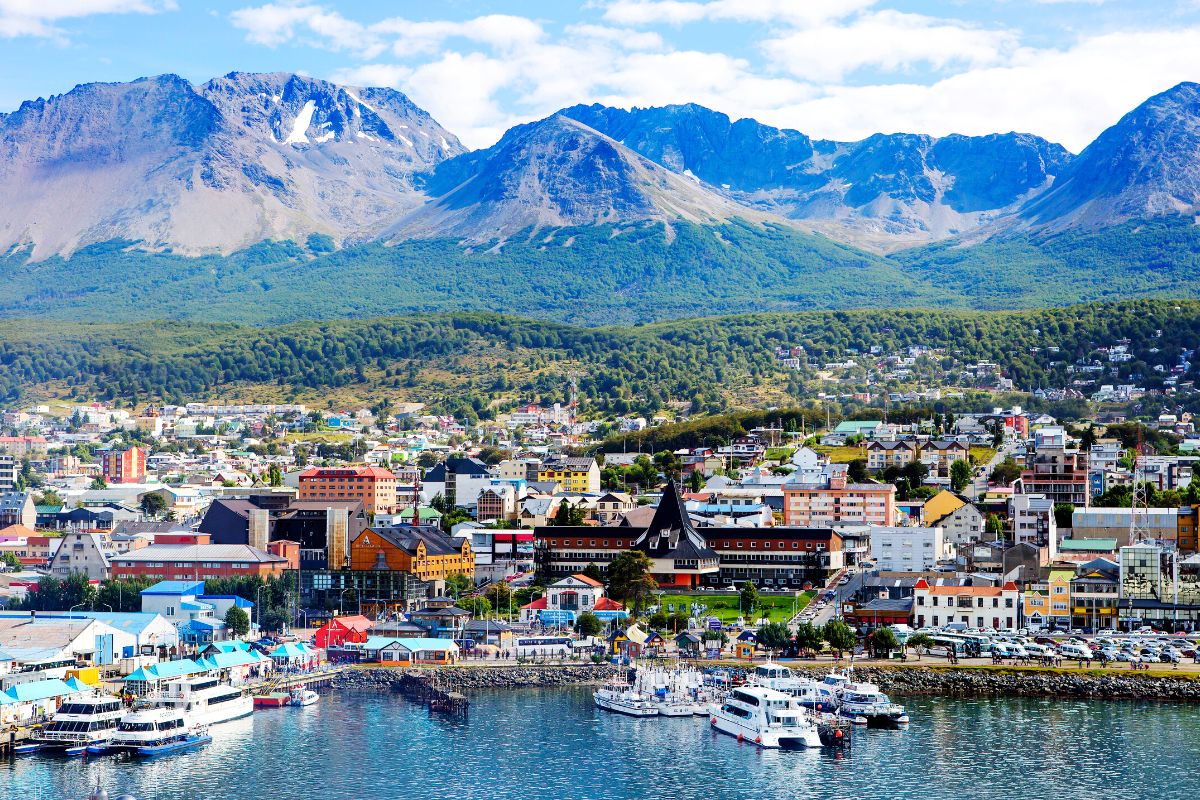 Welcome to the "End of the World", well, the city anyway, given its nickname thanks to its positioning on Earth.
Situated on the southernmost tip at the Tierra del Fuego archipelago, Ushuaia is a winter wonderland, and as a gateway to Antarctica, make sure to pack your warm clothing for this adventure.
The things to do in Ushuaia will make any outdoors enthusiast's heart skip a beat, from skiing to snowmobiling through the white-capped mountains, passing glaciers amid valleys and the most breathtaking natural scenery.
Cruise along the same waters where famed world explorers once sailed in, and feel like Charles Darwin himself as you navigate the Beagle Channel, or stop by historical museums for insightful titbits.
Say hello to cute penguins, or spot sea lions lounging about on tiny isles, and the day trips from Ushuaia are pretty spectacular. Sharing the Andes mountains, travel the ranges and venture the Patagonia landscapes.
Considered a resort town, check into a comfortable lodge or resort spa for the weekend, dine at the local restaurants, and enjoy some downtime in the picturesque surroundings.
Travelers headed to this unique destination, here are some of the best and most awe-inspiring things to do, see and attempt in Ushuaia.
1 – Step back in time at the Maritime Museum of Ushuaia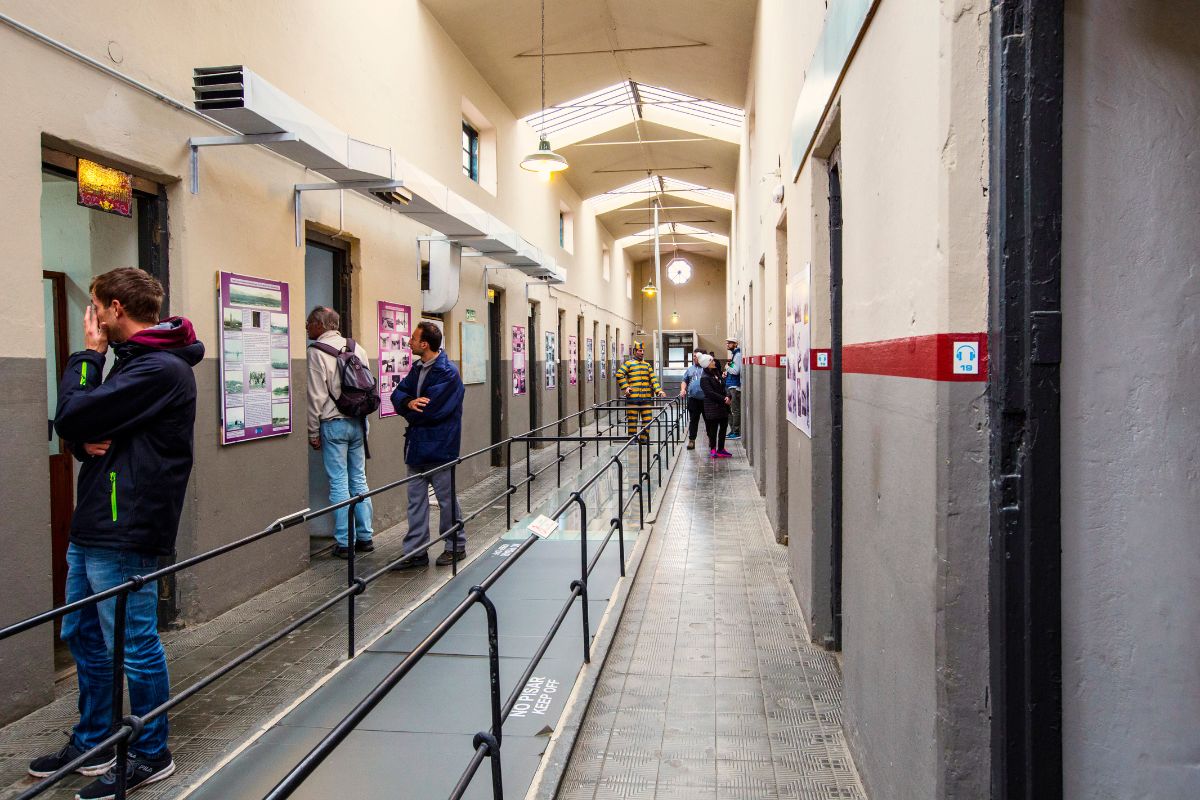 How many times in your life can you say you've visited a gallery inside of a former prison?! The Maritime Museum of Ushuaia is not only an intriguing endeavor, but the exhibitions are insightful and interesting.
An actual prison until 1947, the detention center officially closed in 1947 and the buildings were left abandoned. In 1995, it reopened as a maritime museum and has since undergone renovations to bring more life to the place, and eliminate the clinical feel.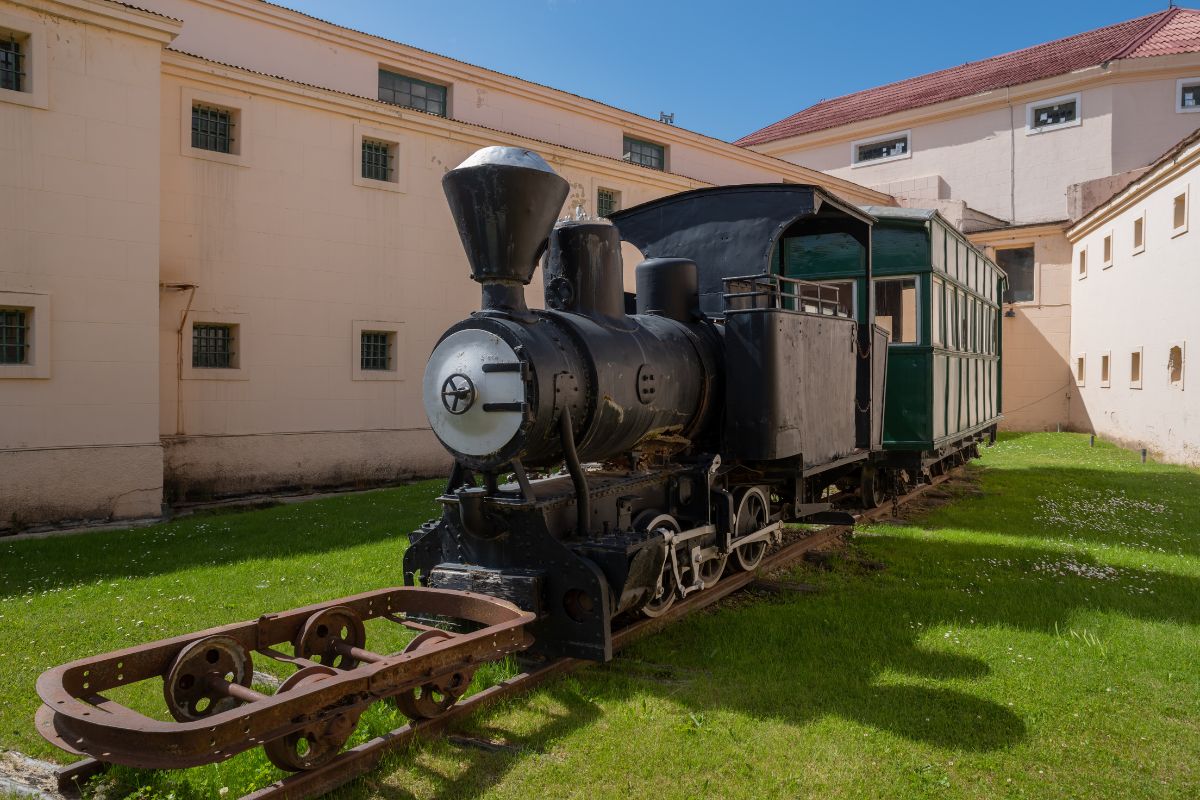 As you wander around the former cells, exhibits on display help to paint a picture of Ushuaia's naval past, as well as highlighting famous explorers and local traditions from way back when.
Some permanent exhibitions to scout include the 'Model Collection' showcasing remodels of ships used over the last 500 years, the 'Yaghan Canoe' (to learn more about wooden traditional canoes used by "canoe nomads"), and 'Shipwrecks.'
Others comprise 'Isla De Los Estados', 'Lighthouse At The End Of The World', 'Cape Horn', 'History' and 'Cartography' — drawn maps and geographical charts.
FYI: The Museum of the Prison Of Ushuaia is located in the same block, and visitors can take a tour of inmate cells where some famous serial killers were once held.
2 – Opt for a jeep tour to the Lake District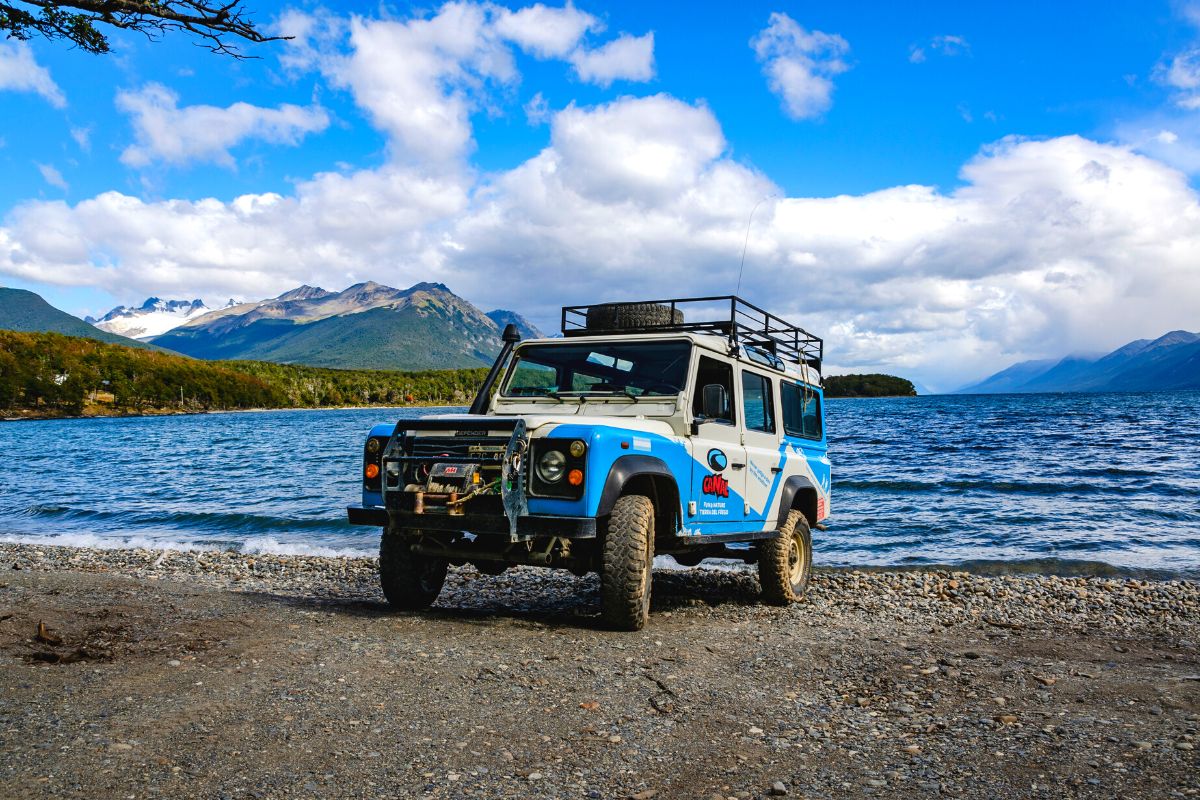 With certain parts of the magnificent Andes Mountain range accessible from Ushuaia, discover the Lake District en route to Patagonia (in the northwest) during an epic jeep tour.
The few lakes in the area complete the Lake District, famed for picture-perfect moments, especially in wintertime when the snow-capped peaks of the Andes sit in the background.
Off-road adventures are a fun way to explore and sightsee the lake areas and get a sense of local life — there are tiny villages around the lakes.
Lago Fagnano (also known as Lake Cami) and Lago Escondido (nicknamed "Hidden Lake") are two popular lakes that tours cover, both located inside the Tierra del Fuego National Park.
Get ready to zoom (and wheelspin) around the surrounding landscapes with constant views of the southern Andes range. Jeep tours are full-day excursions, lasting eight hours on the road, with lunch included.
3 – Drink in the views at Mirador de Lagos Escondido y Fagnano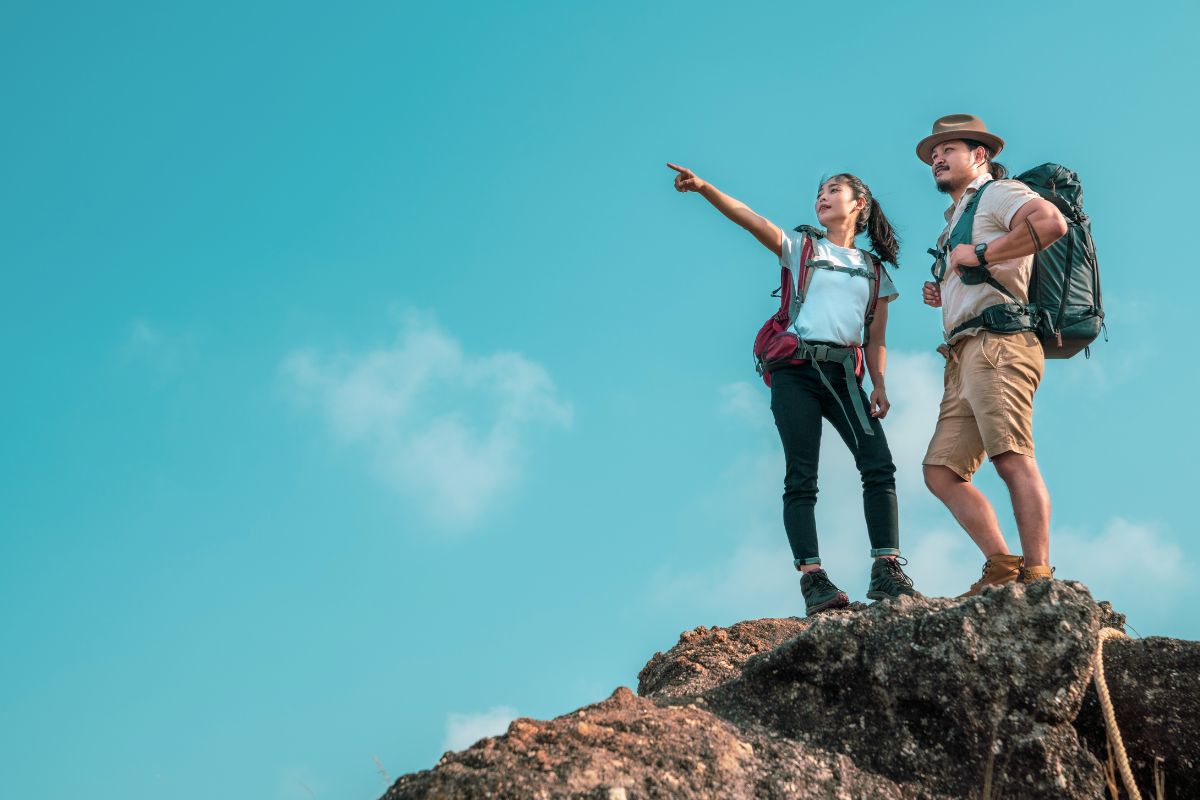 If you're hunting down the best viewpoints in Ushuaia, add Mirador de Lagos Escondido y Fagnano to your lists — translating to 'Escondido and Fagnano Lakes Viewpoint.'
Situated 30 kilometers outside of town, the easiest way to reach the pass is to drive up, and you can stop off along the way at your own leisure to take photographs of the scenery.
Forming part of the Tierra del Fuego National Park, some travelers choose to walk through the park to take in the sights.
Even in the summer months, this part of the country remains cool and the mountains are often covered in snow up until November, and the valleys remain icy! Dress warmly!
4 – Take photographs at Tierra del Fuego National Park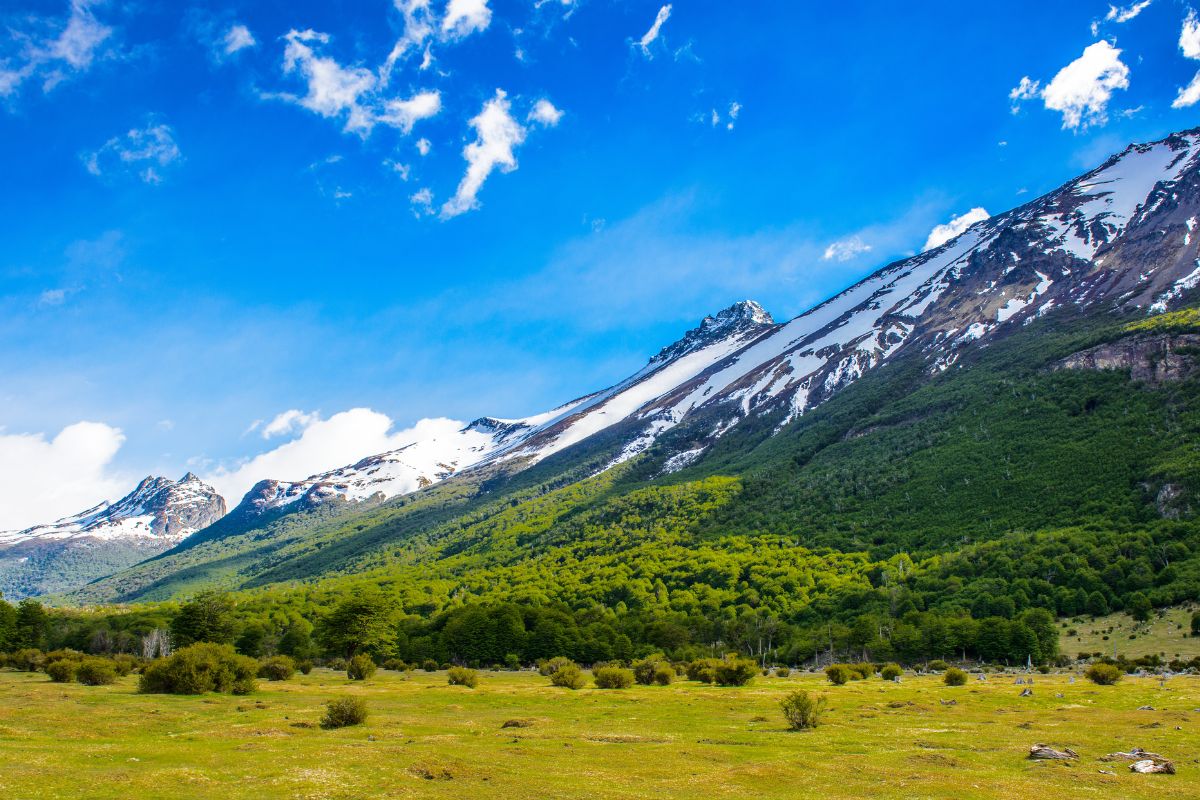 Sitting in both Argentina and Chile on the southernmost point, the Tierra del Fuego National Park is a stunning, protected reserve to spend the day out in nature, whether it's chasing waterfalls or trekking the white-tipped mountains.
What makes this UNESCO Heritage site so special is that it is the only park in Argentina that boasts coastal, forested and mountainous landscapes all inside one area, creating unique and diversified ecosystems — from the flora to the wildlife to see.
Hop on board the End of the World Train and take a tour around the protected reserve, adventure on the lakes via canoe or go kayaking on Lapataia Bay.
For a totally "hands-on" experience, one of the best ways to explore the depths of its natural scenery is by walking through the reserve, and there are full-day Ushuaia hiking tours lasting between five to eight hours. Cycling is also an option for the most active ones.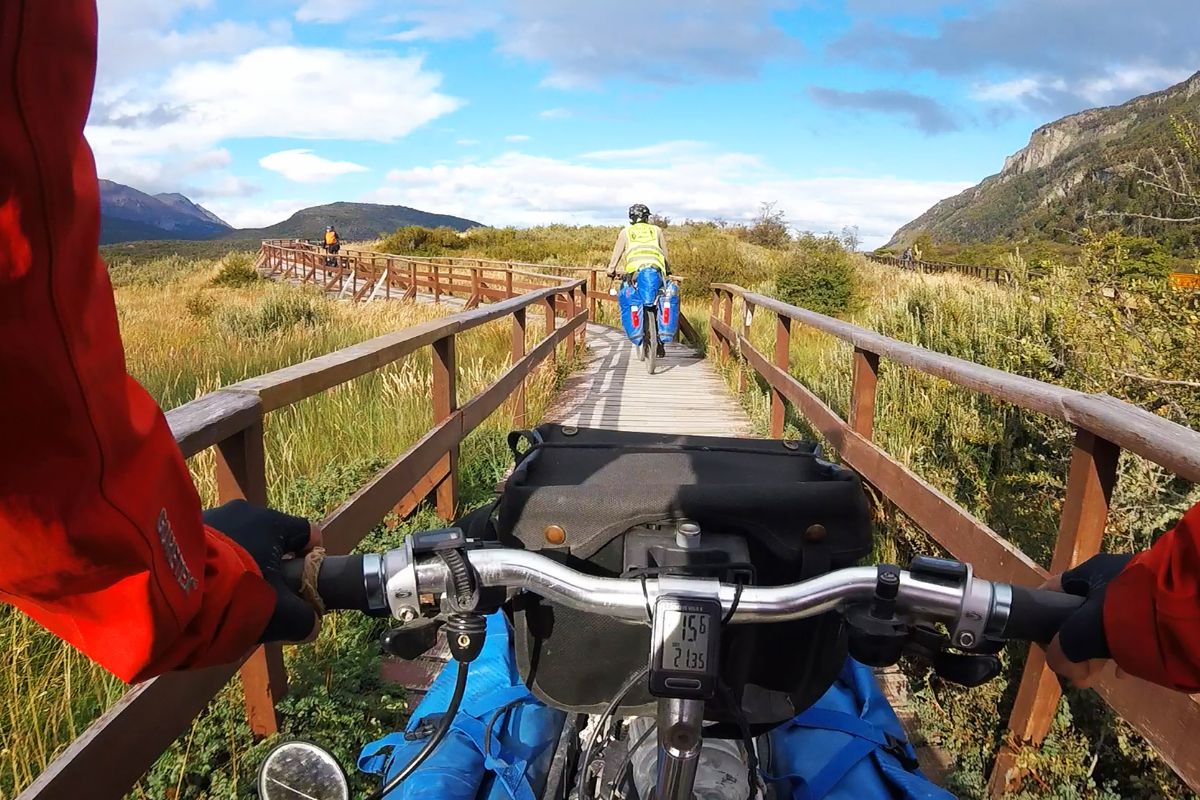 Make sure you've got your camera close by, especially when approaching Laguna Turquesa, dubbed the Emerald Lagoon because of the color of its water!
Snap pictures of the Patagonian and subantarctic forests filled with glaciers, snowy peaks, valleys, lakes and bays.
The National Park is a 20-minute drive from Ushuaia.
5 – Canoe around Lapataia Bay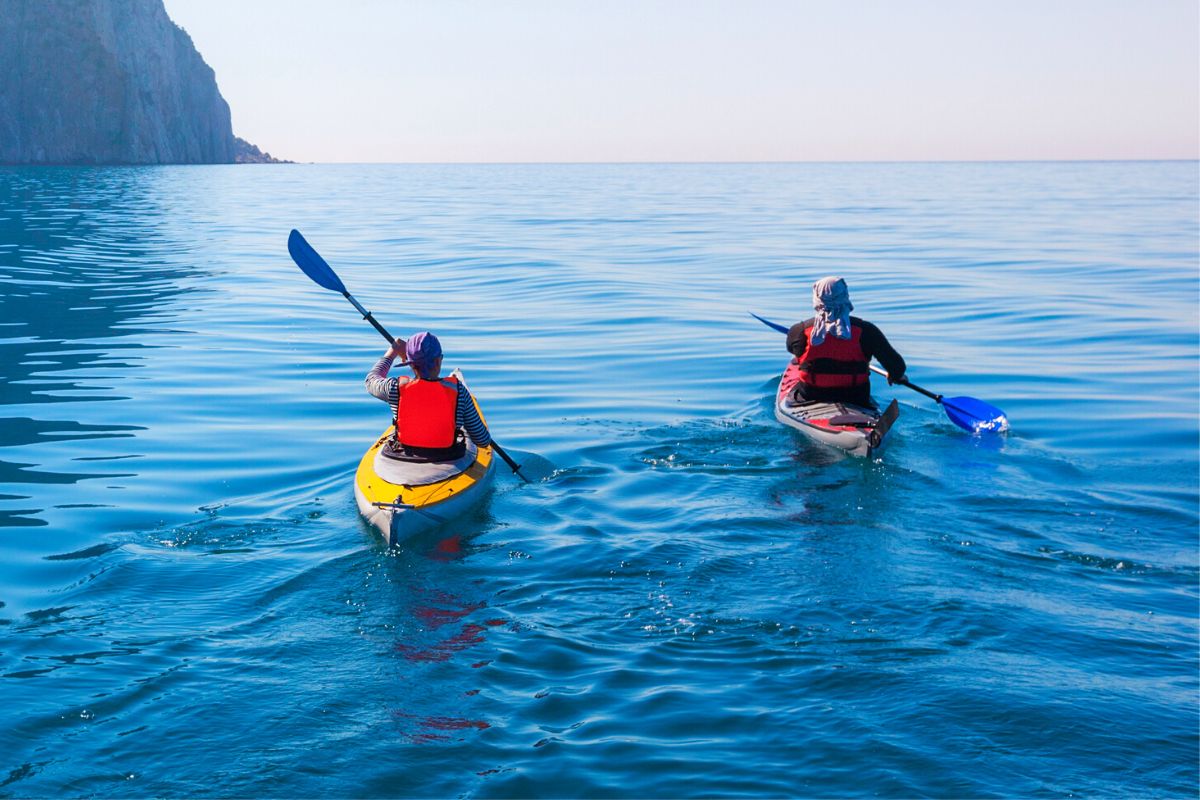 Picture this; a large serene lake with crisp, clear water stretching into the distance, surrounded by mountains and stark trees and a landscape that changes color with the seasons … Welcome to Lapataia Bay.
Situated inside the Tierra del Fuego National Park, the scenery reflects the same as its home. In winter, the area is a Christmas card of white, and the mountains and even the ground around the lake get covered in snow and glaciers start to form.
Enjoy a picnic around the lakeside, or a popular activity is canoeing around the bay.
Connected to the Beagle Channel, Bahía Lapataia (as it's locally known) is actually a fjord (a narrow waterway with cliffs or glaciers on either side), and there are a few isles dotted in between, as well as Chilean islands to spot across the way.
Another gripping feature is the chance to learn about local Yámana history. This indigenous group was the land's first inhabitants, and there are even fossils and remains of animal bones dating to this time to try to uncover around the bay.
6 – Enjoy the views during a helicopter tour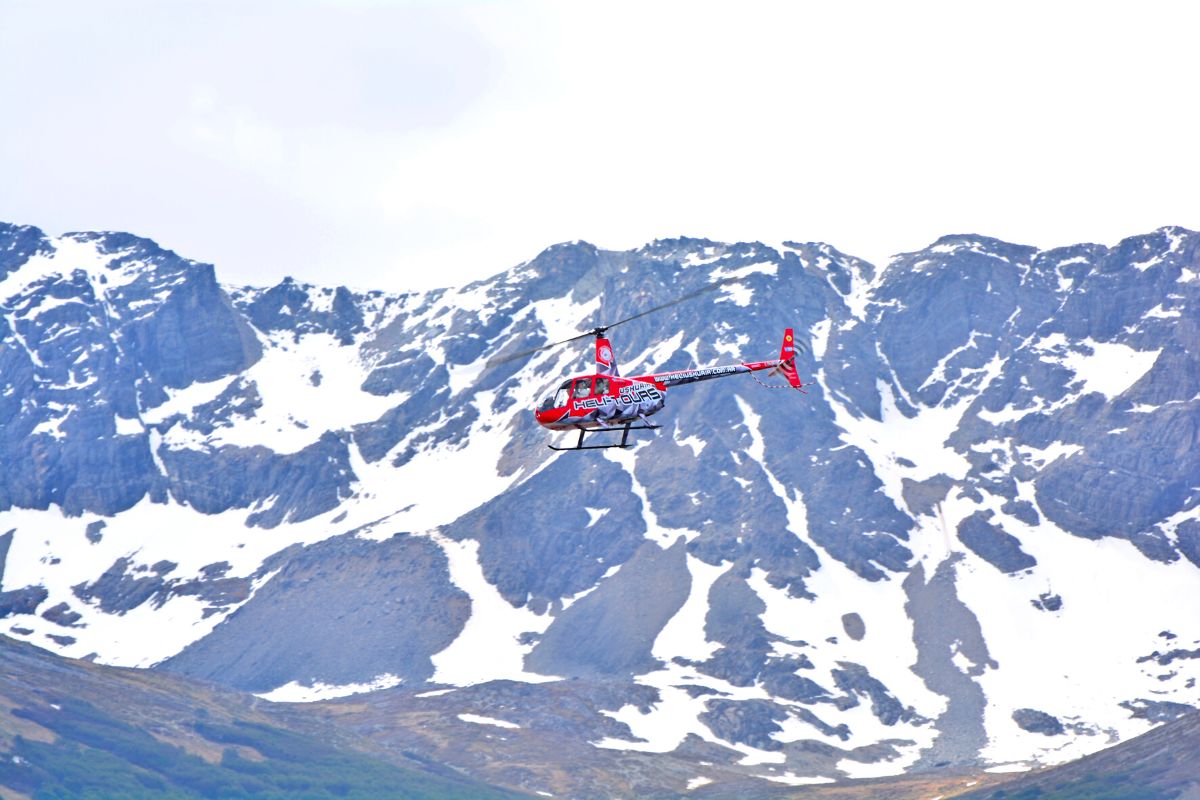 Calling all couples, photographers and adventurous souls, a helicopter tour is not only exciting, but it also offers unparalleled views of Ushuaia, the Andes and parts of Patagonia.
From glaciers to forests to native wildlife and national parks, get to see it all during the most scenic flights, and different helicopter rides have varying routes and air-time.
The shortest and most localized is seven minutes where you'll soar over the city center of Ushuaia, passing iconic attractions and sites like the Museo Maritimo y del Presidio and the Glacier Martial.
Other flights range from 15 minutes to one hour, and these types of tours head outside of the main city region and over the Andes Mountain range.
For something out of the ordinary, book a helicopter flight that actually lands in the Andes mountains, and when everything is dusted in snow, the experience feels surreal.
Swoop over Emerald Lagoon, Carbajal Valley, Valle Tierra Mayor, the Five Brothers Mountain, and more!
7 – Witness penguin colonies in the Beagle Channel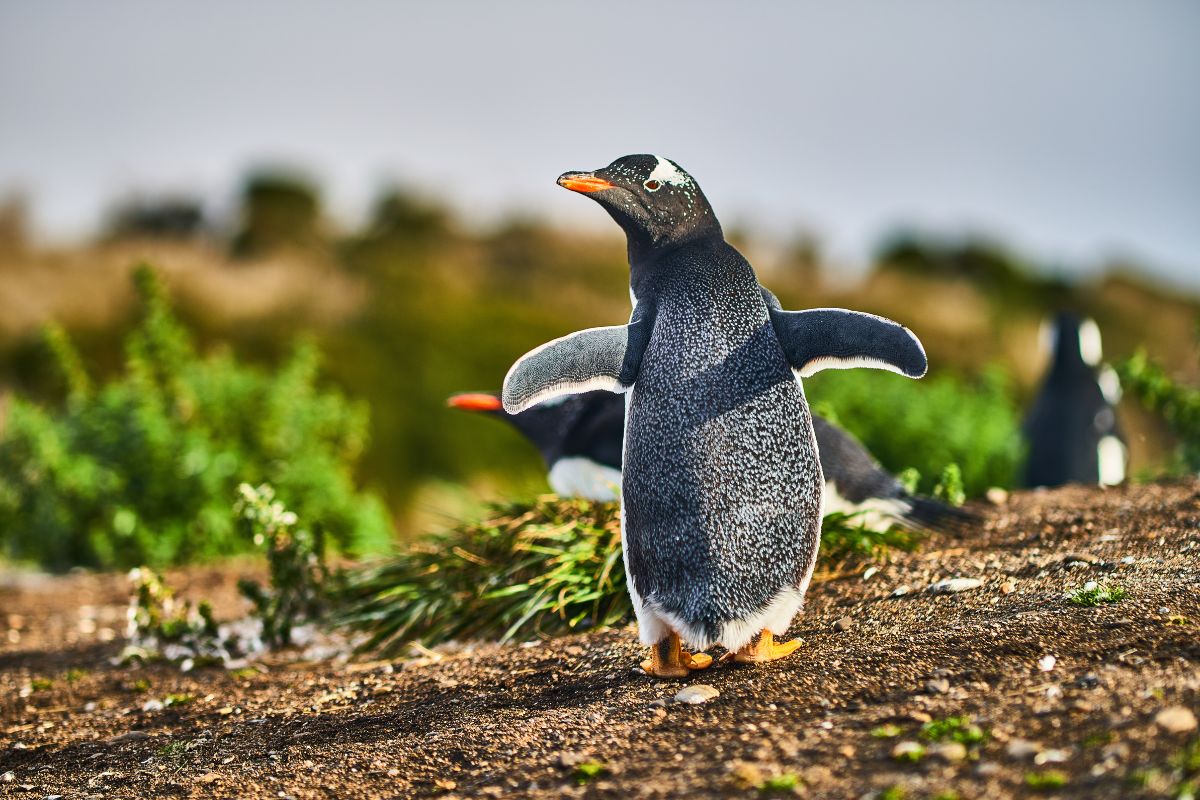 Untamed and uninhibited, travelers from all over arrive at the Beagle Channel just to see where Charles Darwin once sailed in.
The channel is a strait separating the small surrounding islands with the Tierra del Fuego Archipelago, and the famous biologist crossed over here with a fleet from the Royal Navy named the Beagle HMS — hence its name.
Come here to explore the scenery, or you can go kayaking to Martillo Island, home to Magellanic penguins! If you're not keen on rowing yourselves over, join a tour around the Beagle Channel which includes a boat ride to the isle for penguin watching.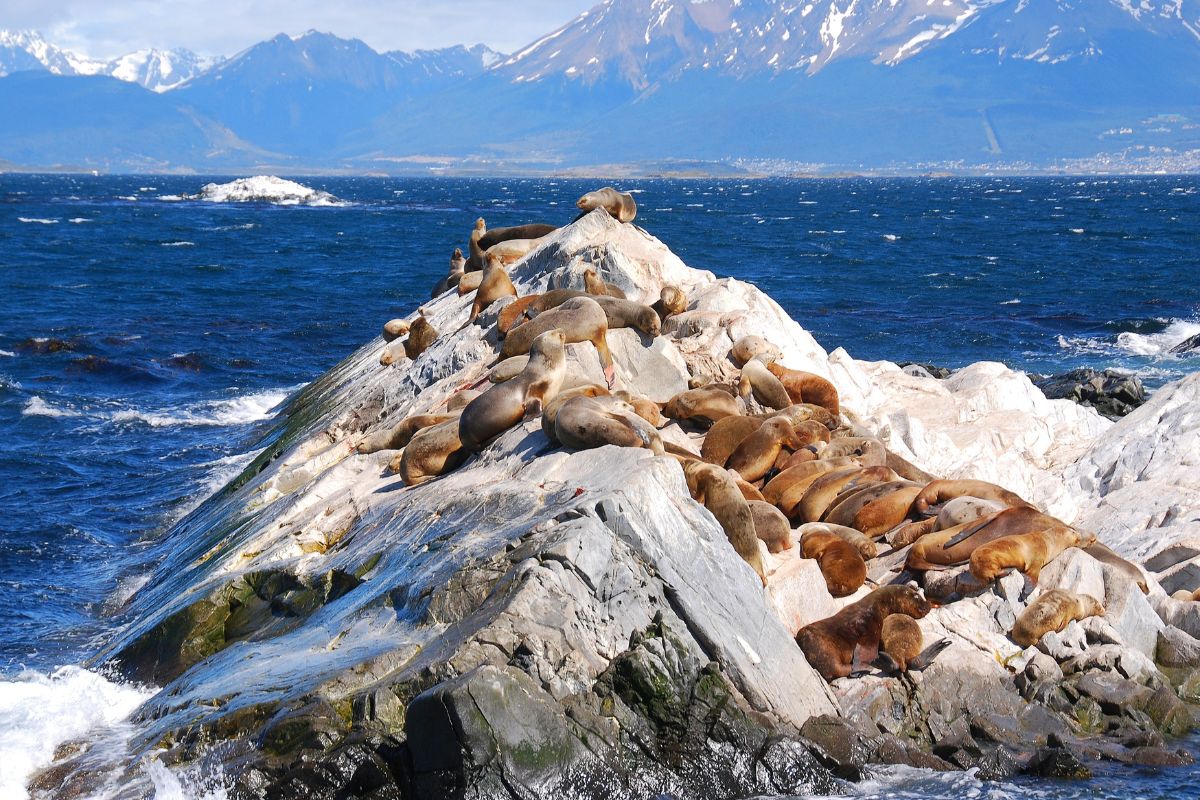 As your captain navigates the waters of the Argentinian-Chilean border, look out for cute sea lions too (especially around Sea Lion Island)! The channel is made up of subantarctic sea water so it's common to see the magic marine creatures around here.
An iconic tourist attraction on the 240-kilometer stretch of water is the Les Eclaireurs lighthouse and there are many boat trips traveling here daily thanks to its popularity.
8 – Boat tour to Faro Les Eclaireurs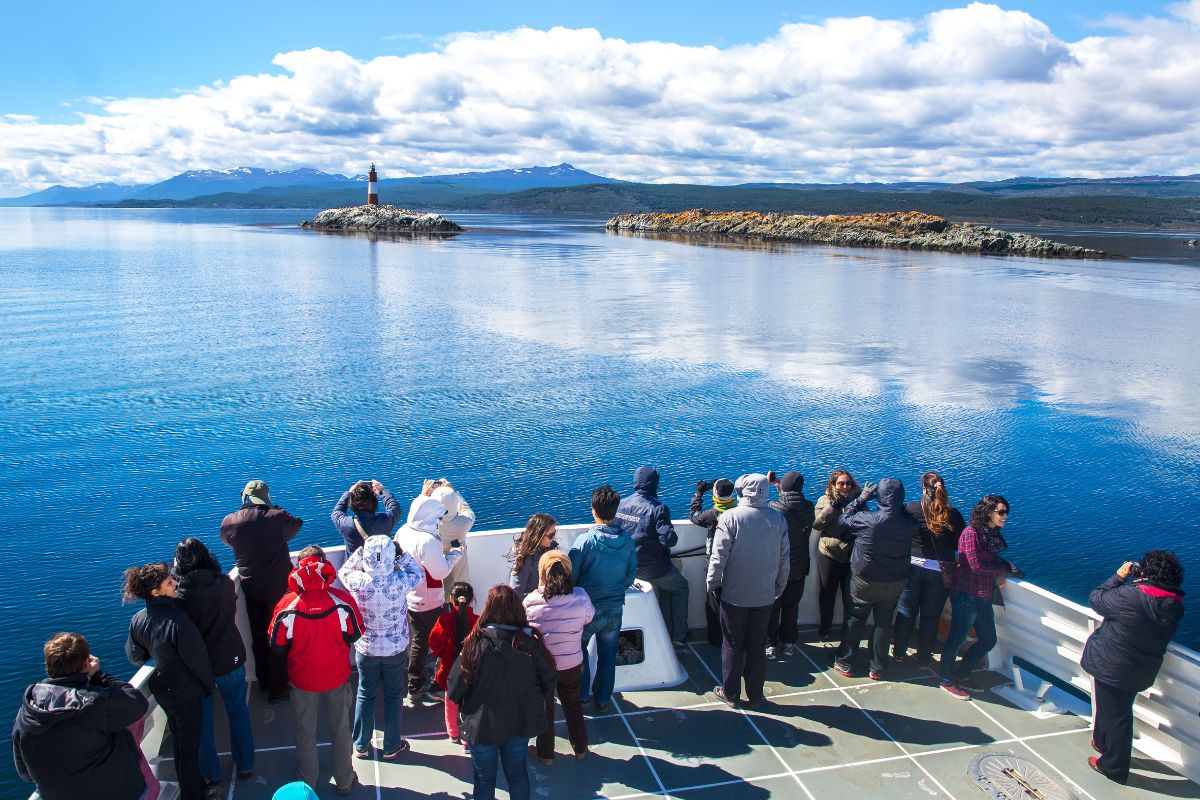 Traveling through the Beagle Channel, don't miss a stop at the Faro Les Eclaireurs (Les Eclaireurs Lighthouse), which is more than 100 years old and built between 1919 and 1920.
Standing on a lonely island, the red and white striped watch tower is built like a classic, old-school lighthouse and is popular for photo-taking. As a result, boat tours make sure to stop by the teeny isle for tourists.
Made completely from brick and in its original form, the landmark is still in use, guiding boats out at sea. The tower stands 11 meters tall and you can also see penguin colonies waddling on the rocky area around the lighthouse, as well as herds of sea lions.
With many names it seems; Faro Les Eclaireurs is nicknamed the 'Lighthouse at the End of the World', or in Spanish, "Faro del Fin del Mundo."
9 – Ski and stay at Cerro Castor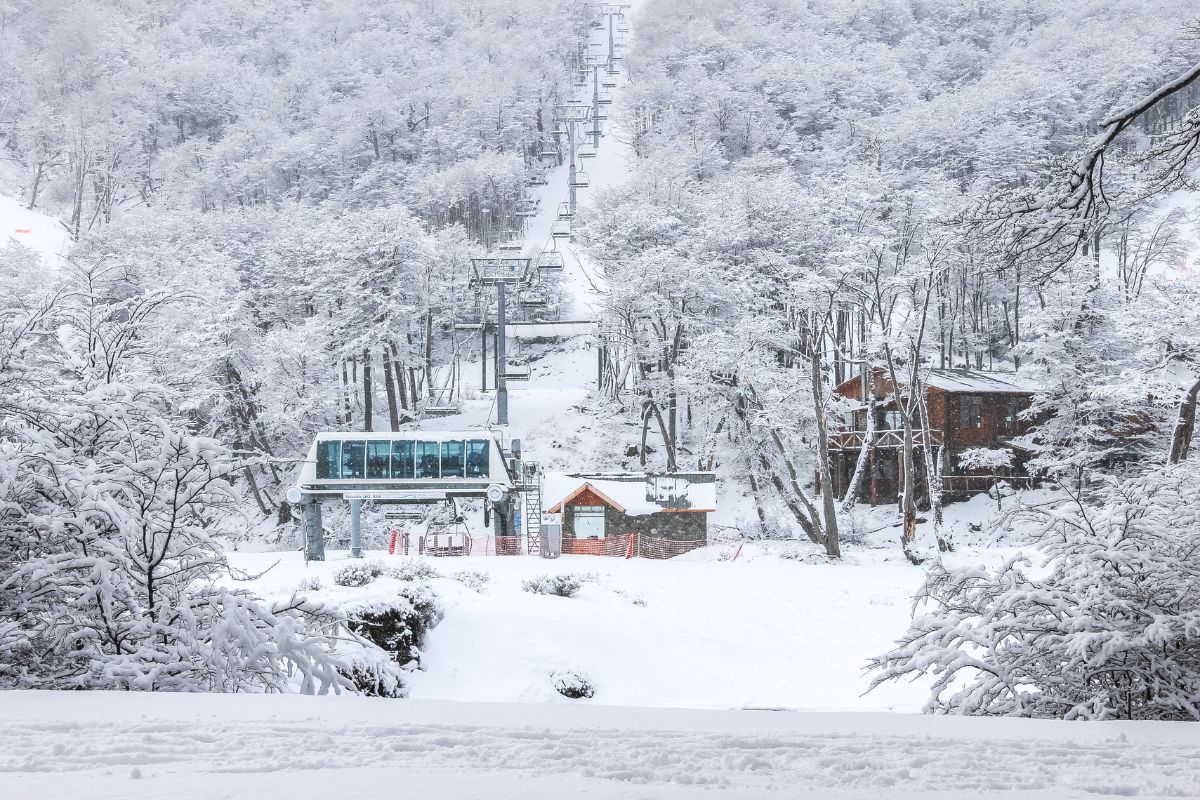 Put on your ski boots, suit up and hit the slopes at Cerro Castor ski resort, open in-season with promising wintery weather most days thanks to its location in the Tierra del Fuego region (a 50-minute drive from Ushuaia).
Situated in the southern mountains of Mount Krund, spend endless hours skiing or snowboarding — or both — on the powder-white slopes.
Comprising 29.1 kilometers worth of riding space around the mountain hills, there are 32 trails to tackle. The highest slope reaches an elevation of 958 meters, and the lowest trail is elevated at 195 meters.
If you've never tried skiing or snowboarding before, book a private class or group lesson at the Ski and Snowboard School. If you are seasoned, try their cross-country or off-piste skiing lessons.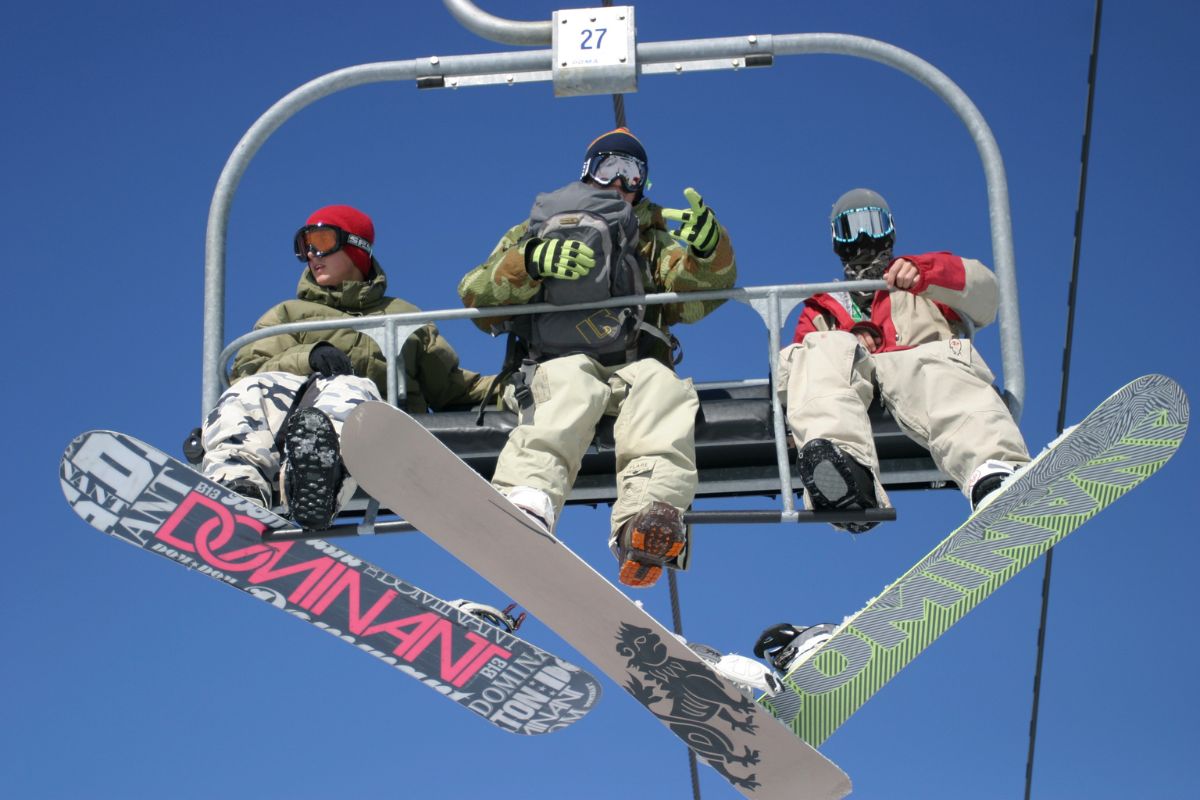 Another awesome feature of the resort is its ice rink which kids love, and on that note, children are well-thought of. The snow garden is for ages three to six, ski school for ages seven to 13, as well a kindergarten for babies to toddlers.
With a whopping 12 ski lifts, forget about having to wait in queues for a chair lift or your turn on the teleski — which means more action time on the slopes!
Opt for a day pass, or play and stay at the resort in one of their cozy wooden cabins at Castor Ski Lodge.
10 – Enjoy a double-decker bus tour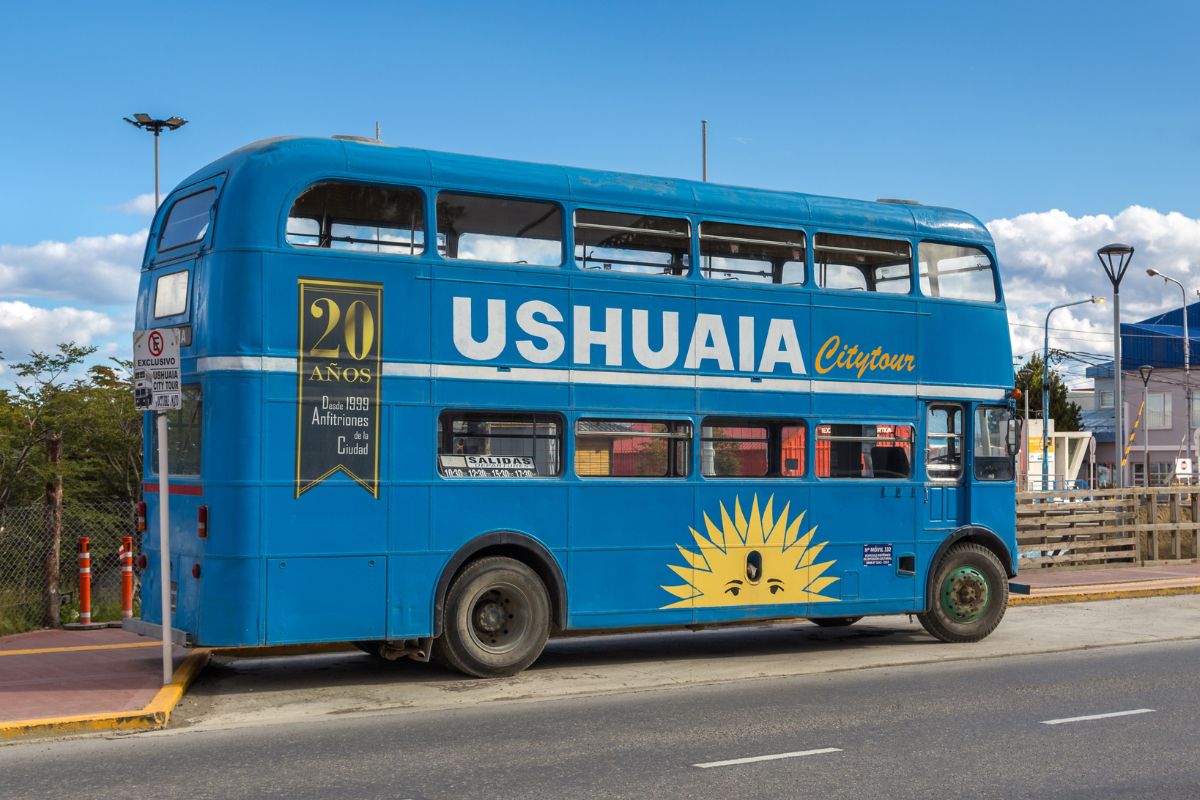 Visit monuments, historical attractions and iconic parts of Ushuaia with views from up above during a double-decker bus tour.
A fun way to sightsee, jump on the two-story vehicle, and for the best experience, make sure you sit on the second level up top.
During the one-hour tour starting at Maipú Avenue, be driven around the city to sites like   Beban House and the former Ushuaia prison-turned-museum, then routing towards Tierra del Fuego, passing by Devil's Lagoon and the Buena Esperanza Stream.
A charismatic local guide will share local knowledge, facts and titbits about each place you stop at. The double-decker bus tour ends back in Ushuaia town.
Kids ride free!
11 – Hike to the Glacier Martial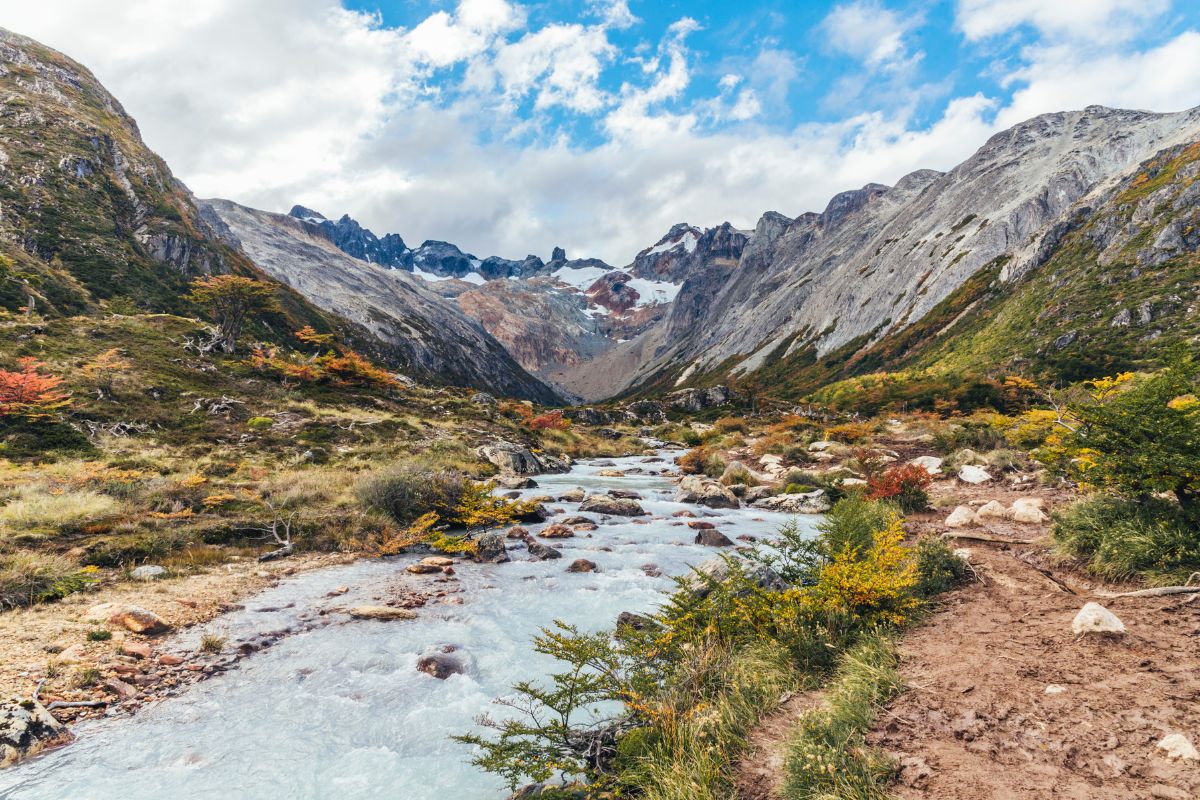 Do you think you have what it takes to climb up a rocky, snowy mountain? Save your endurance for Glacier Martial — also referred to as the "Martial Glacier."
Starting from town, or at the foothills of Martial Mountain, hiking this route is super popular, but it's not for first-timers, and some sort of fitness level is required.
With no real pedestrian pathway (these parts are favored for skiing and snowboarding so watch out), it can be tricky, especially in the areas that have iced over and are extremely slippery.
To make your way to the top safely, appropriate walking snowshoes are needed, and if you don't have your own, a coffee shop at the bottom of the mountain rents out boots for trekkers.
Once you make the summit, the views of the glacier (and parts of the Beagle Channel) are so worth it. It should take roughly two hours to complete the hike, and the trail back down is much easier.
12 – Snap a pic next to the End of the World Sign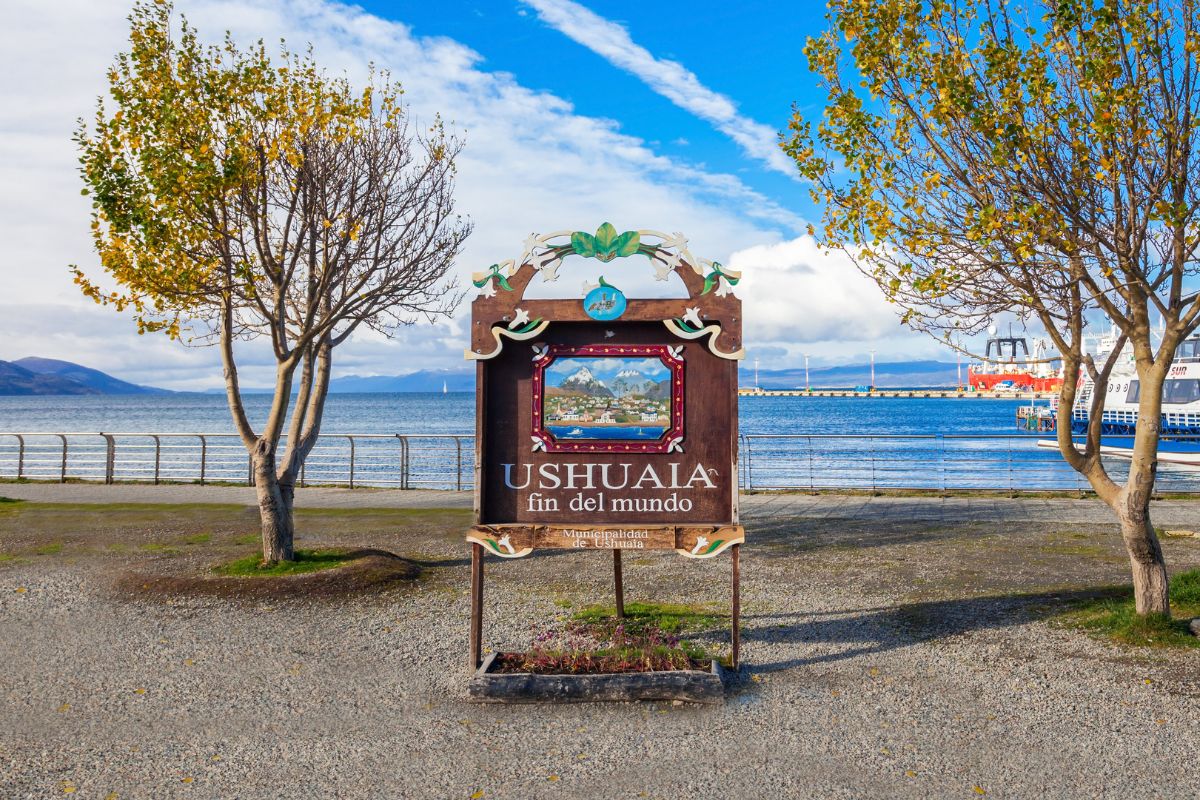 One of the most photographed signs by travelers — probably — the End of the World sign is easy to reach, free to photograph and is proof that you really have traveled to the ends of the earth.
Located along Maipu Avenue in downtown Ushuaia, and in front of a strew of anchored boats in the bay behind it, its convenient location is another reason why it's a popular pit stop.
One of the main tourist ports — Muelle Turístico (Ushuaia Tourist Pier) — is here, and cruises to and from Antarctica jump off at the port.
Reaching the sign, don't be surprised if you have to wait in line to take photographs! Across the board it has the town name, proceeded by the words 'fin del mundo'; directly translated it means 'end of the world.'
Points of interest nearby include Monumento Antiguos Pobladores and the Maritime Museum of Ushuaia (a 4-minute drive away).
13 – Educate yourself at the Museo del Fin del Mundo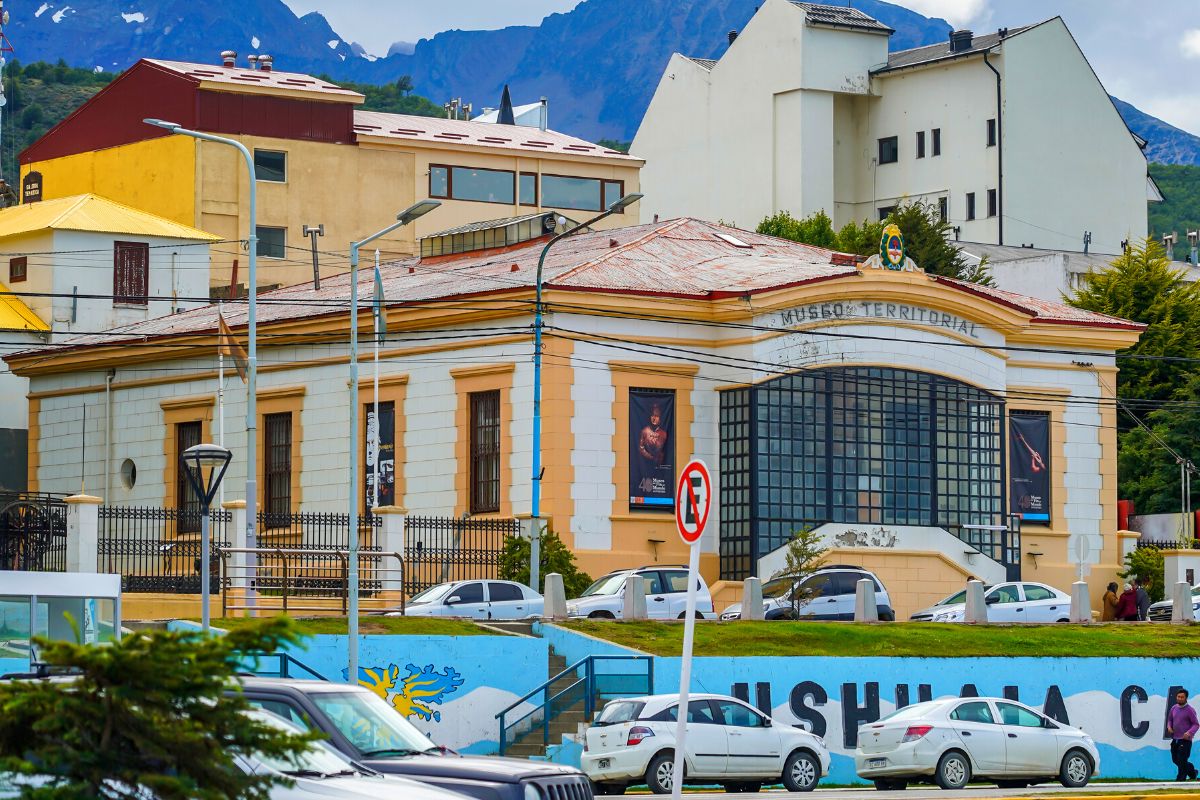 Brush up on your history, and add new bits of information to your brain collection during a visit to the historic Museo del Fin del Mundo (Museum of the End of the World).
First opening in 1979, the original name was the Territorial Museum, changing to the 'Museum of the End of the World' in 1991.
Focusing on the local culture and history, learn about this area's rich past, from its first ethnic inhabitants; the Yámana, to the first explorers arriving to these lands from out at sea.
In 2008, a second building was added under the museum's keep. The original (Antigua Casa de Gobierno) is a former governor's home, and the newest (named the Casa Banco Nación building) is housed inside an old bank.
Both buildings transformed from antiquated blocks house the museum's collections, covering the themes of Archeology, Natural Sciences and Social Sciences. There is an on-site library and an archive center where a conservation team helps to restore museum items.
14 – Trek to Laguna Esmeralda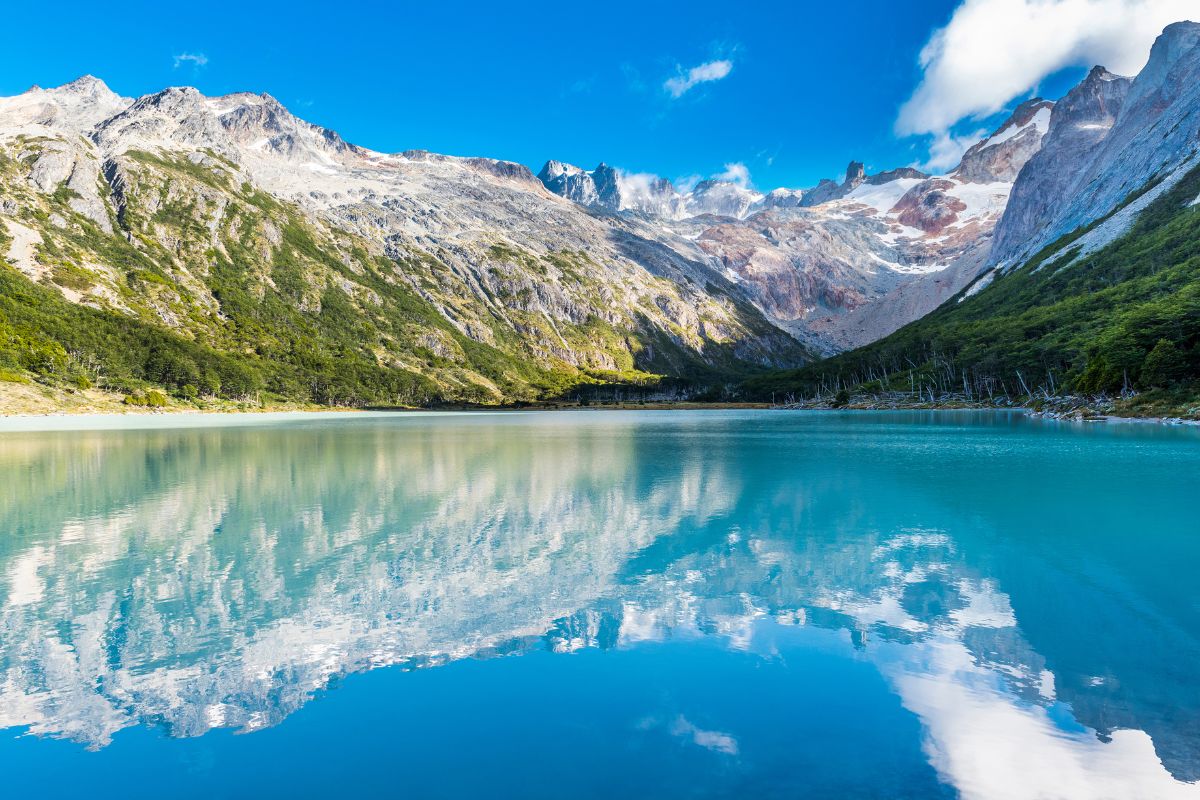 Make sure to pack a fully charged mobile phone before setting off for the journey to the awe-inspiring Laguna Esmeralda, also known as the Emerald Lagoon. You're going to want to fill your social feeds with sights of this glacier lagoon.
To visit the natural site, you have to hike here, and there are walks and trails to suit different levels, each varying in distance and in the time to complete.
If you're keen on a long walk through forested spaces where you can spot native wildlife like beavers, foxes and condors, choose a three or four-hour route. Or, get dropped off closer to the glacier and trek for one or two hours only until you reach the lagoon.
Avoid the trek in the rainy months as these paths get extremely muddy, slowing you down, and are not fun to navigate through.
There are designated markers along the routes to point you in the right direction, or join a group hiking in Ushuaia and heading to the Emerald Lagoon.
15 – Hike your way up to Vinciguerra Glacier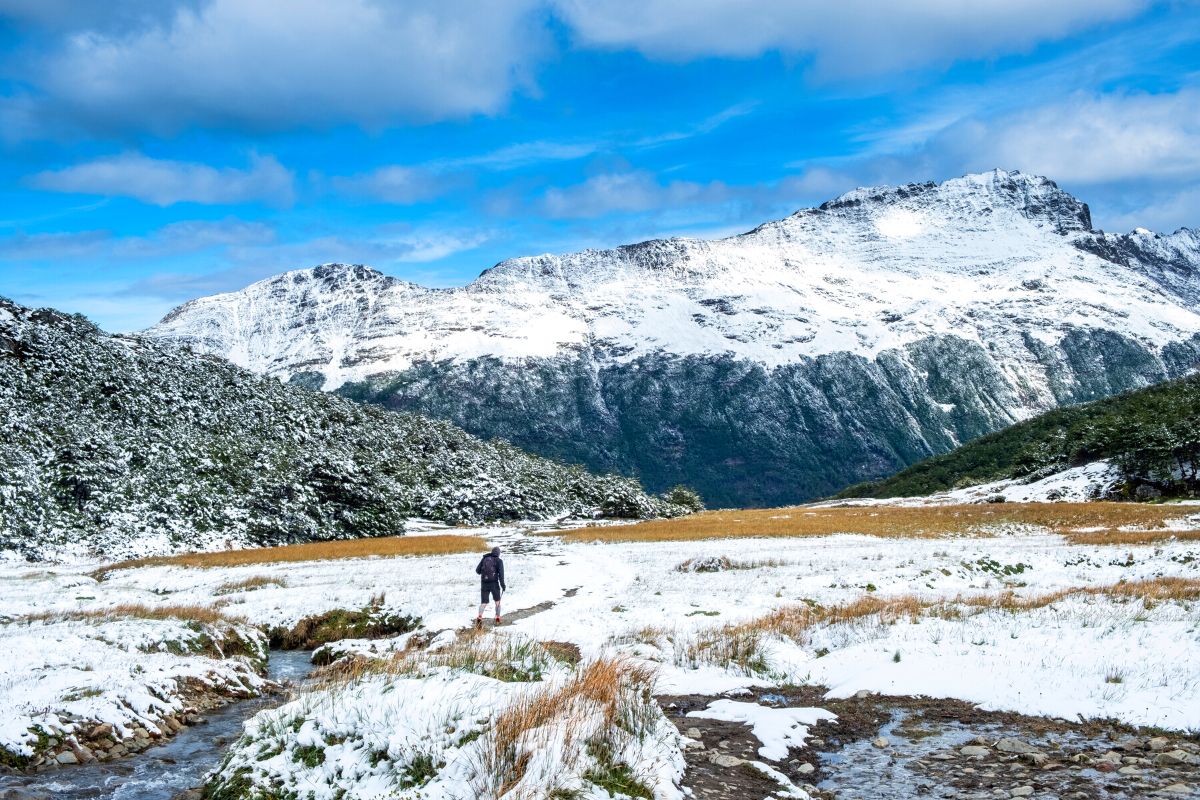 Why would you want to spend time indoors in a place like Ushuaia? Another fantastic hiking opportunity presents itself at Vinciguerra Glacier (also called the Glacier Vinciguerra).
Situated in Tierra del Fuego, trails start from Ushuaia town and offer a great hiking trail for trekkers who are seeking a full-day walking excursion through the mountains.
Rivers, forests, ice caves and lagoons are some of the scenery to ramble through, and don't miss stopping at Laguna de los Témpanos (Témpanos Lagoon).
Like most of the mountain hikes in the area, appropriate clothing and gear need to be worn, like snow gloves, thermals, a waterproof jacket and hiking boots that can hold icy landscapes.
In fact, once you reach the glacier, you will need to attach crampons (a shoe device that allows you to walk on ice) onto your trekking boots to attempt walking its surface — which is surreal!
Much of this hike features steep inclines and is not suitable for children.
16 – Stop by Plaza Malvinas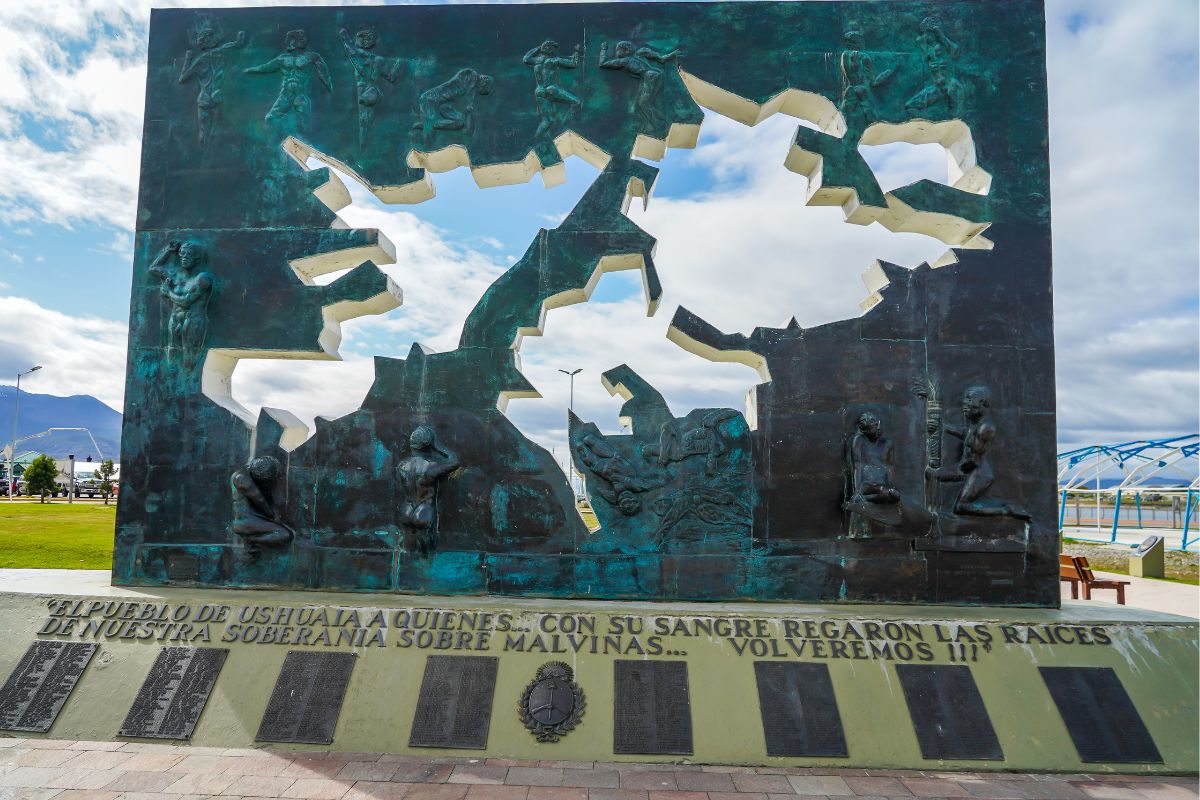 Honoring those who fought and lost their lives during the Falklands War in 1982, this national monument is located on the waterfront in Ushuaia.
A place to pay your respects, travelers find themselves marveling at the memorial.
The main feature is a cut-out stone sculpture depicting the Falkland Islands (Islas Malvinas). If you're here on a sunny day, the light shines through the hollow shapes and makes for super pretty pictures.
Running along the wall is a marbled memorial containing the inscriptions of names of the soldiers that fell during the short-lived battle between Argentina and the United Kingdom.
To the one side and enclosed on a small patch of grass, an eternal flame burns constantly and it serves as a symbolic remembrance of the event.
More visual aid, like photographs and storyboards (accompanied by English subtitles), help visitors learn and understand the history of this war, and what it means to the local people.
17 – Visit Antigua Casa Beban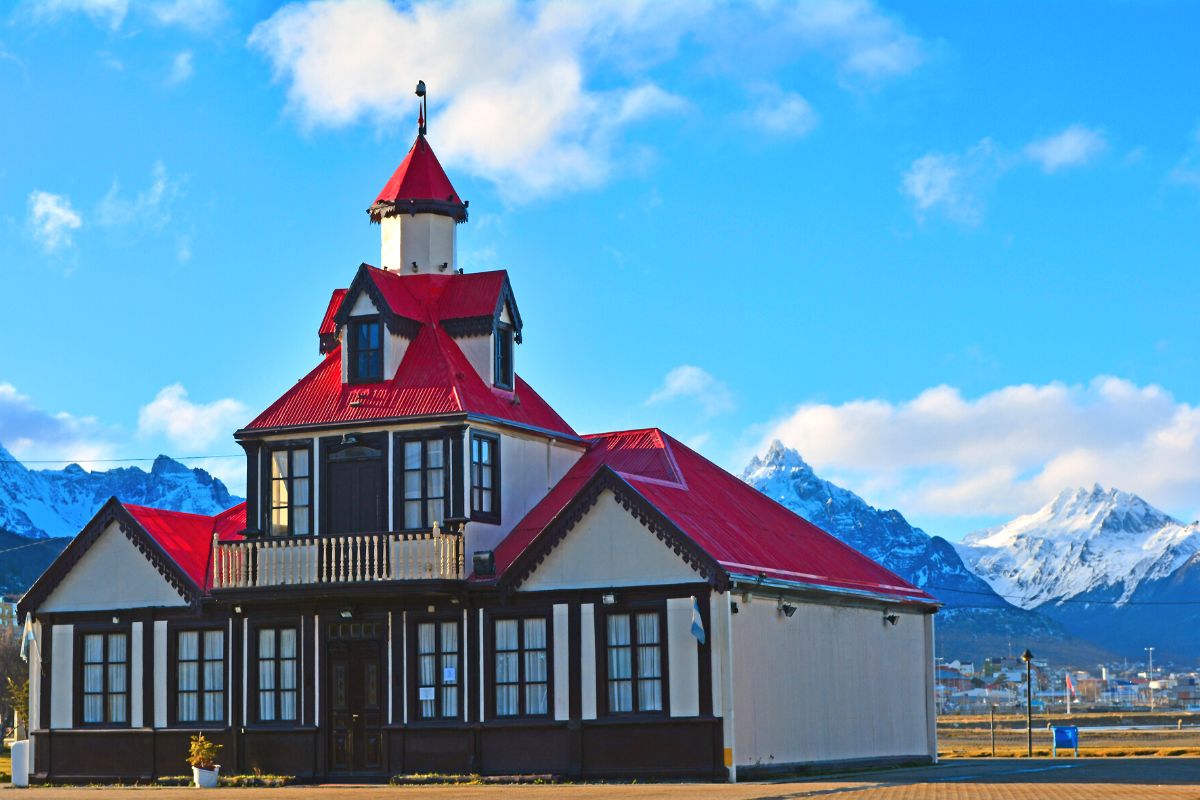 Standing out in stark contrast to its fellow surroundings, Antigua Casa Beban arrived from Sweden to Argentina in 1911, and yes, this is a house!
Built as the family home to a man named Tomás Bebán, a typical Swedish home was sailed over to Ushuaia in disassembled parts, and then constructed and completed by 1913. The family resided here all the way up until 1963.
After the family sold the house, the Municipality of Ushuaia restored the building in the years to follow, relocating it from Maipú Avenue to its current address. Throughout its time it has played host to tons of social events, as well as cultural exhibitions.
Today, visitors can appreciate its unique architecture from the outside — you can't miss it thanks to its bright red roof — and inside is a museum exhibiting some information about the family history, as well as antiques and items that once belonged to the Beban family.
18 – See penguins at Isla Martillo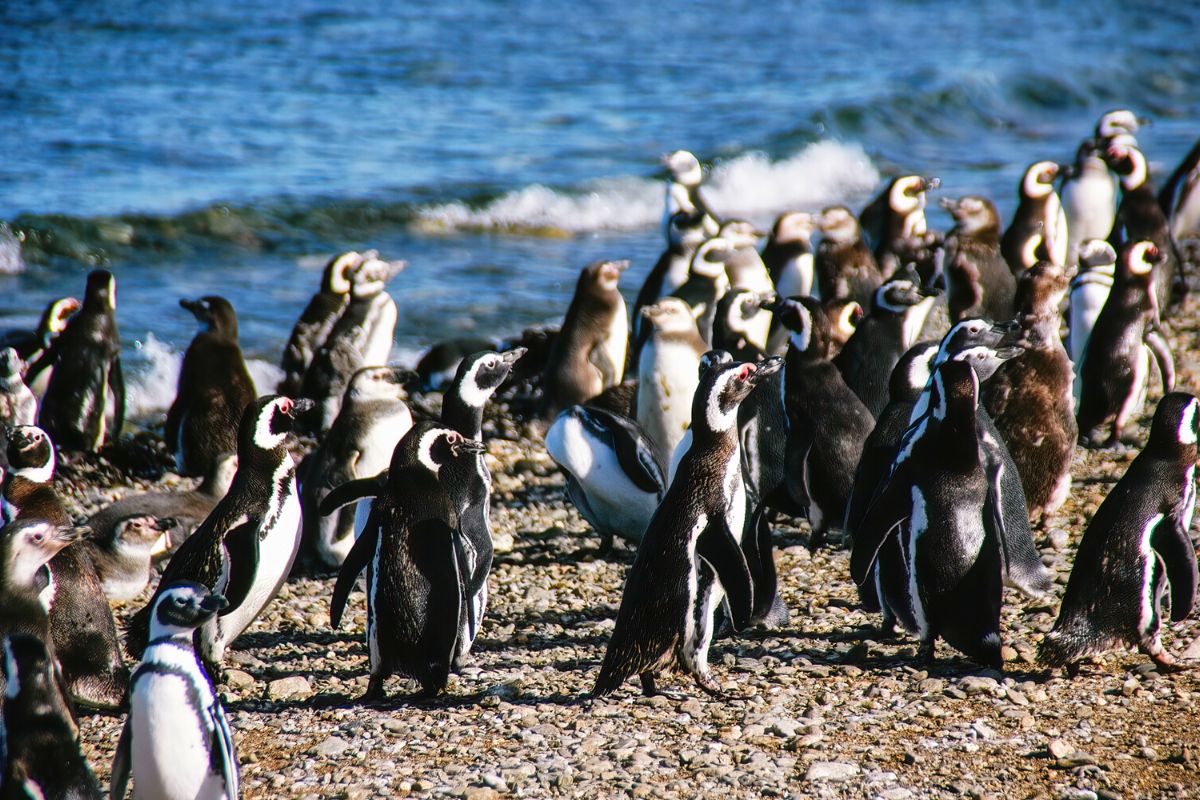 Whether you're a marine biologist, are a crazy fan of Happy Feet, or are traveling with children and are looking for fun things to do in Ushuaia, Isla Martillo is one of the most special experiences.
Home to dozens of penguins that live and migrate to the teeny tiny island (found in the Beagle Channel in Tierra del Fuego), the only way to reach it is by boat, and the ride across is 10 to 20 minutes — sea conditions dependent.
Once you reach Isla Martillo, hop off the small boat and onto land where Magellanic and Papua (also known as Gentoo) penguins swim, sunbathe and waddle all day long in their natural habitat.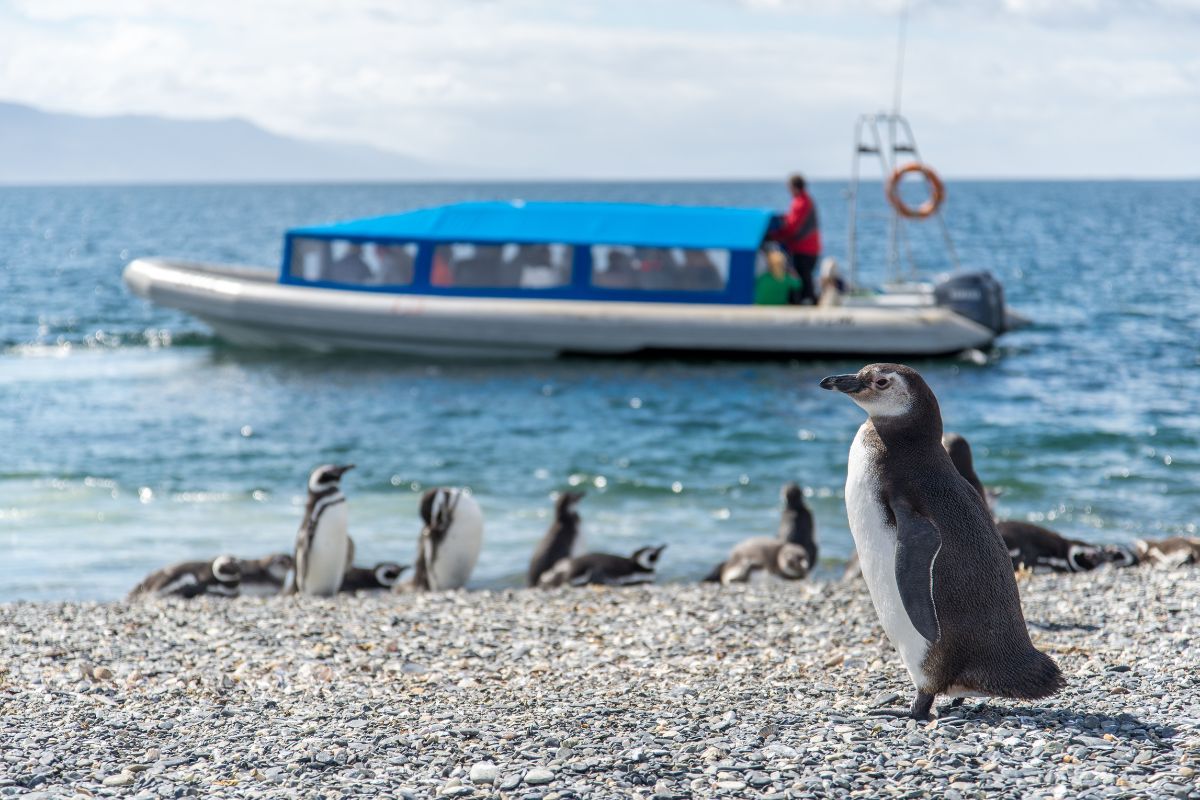 That's what makes this excursion so special; see the aquatic birds in person in their native wild surroundings — not stuck inside an aquarium.
The only way to take a trip to the island is with a guided tour, and interacting with the birds is not allowed.
Take note when booking your boat trip; some expeditions bring passengers to Isla Martillo, however, you can only enjoy the penguin watching from out at sea, not stopping off on the island itself.
19 – Chill out at Long Beach (Playa Larga)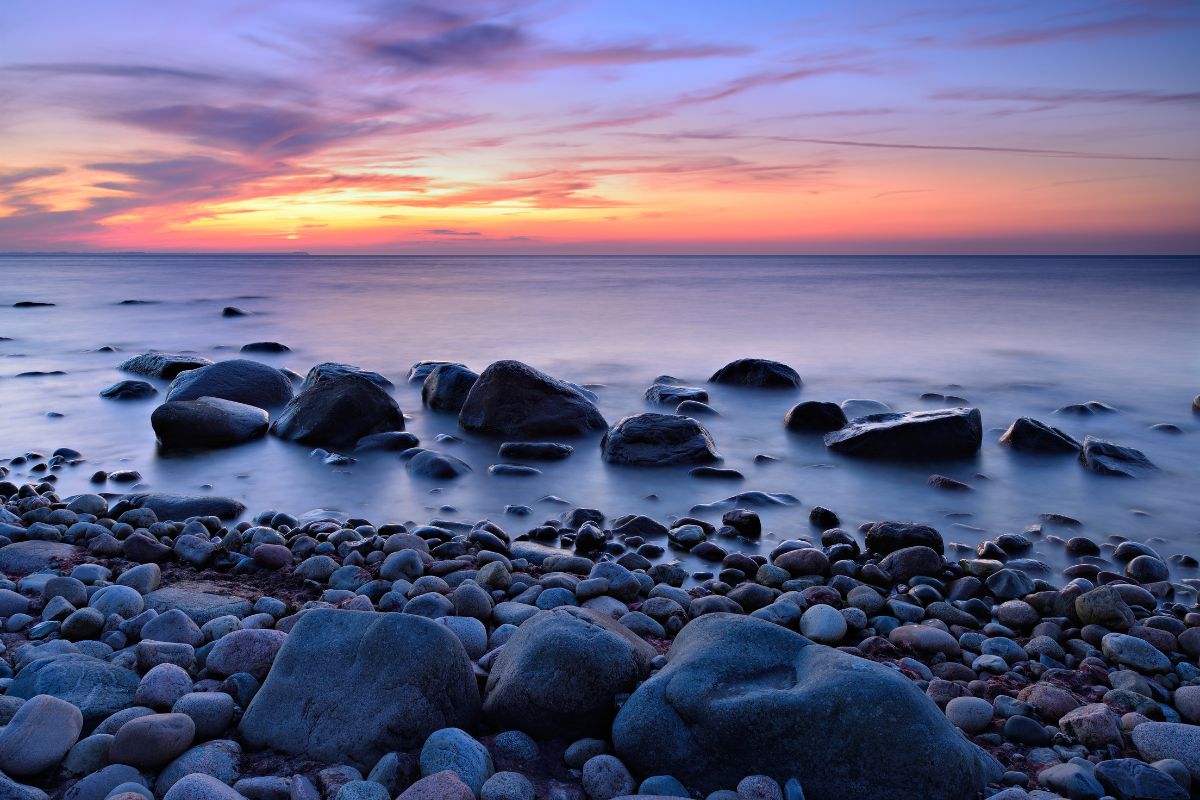 Looking out onto the Beagle Channel, Long Beach (officially Playa Larga) is a small, quiet pebbled-sand beach that's ideal for a picnic, or catching some sun rays with a good book in hand.
If you've rented a car, or are taking a taxi, from the center of town the drive here is under 15 minutes, but a few of the public bus lines travel to this area too. From the bus stop, there are multiple scenic paths to walk that lead to the beach.
The curved bay has a small strip of actual beach, but there is a grassy park directly behind to chill on too. During weekends, public BBQ grill facilities are set up which you can utilize.
Many pass by Playa Larga en route to trekking the one-kilometer-long Estancia Túnel trail, also popular for mountain biking.
20 – Go horse riding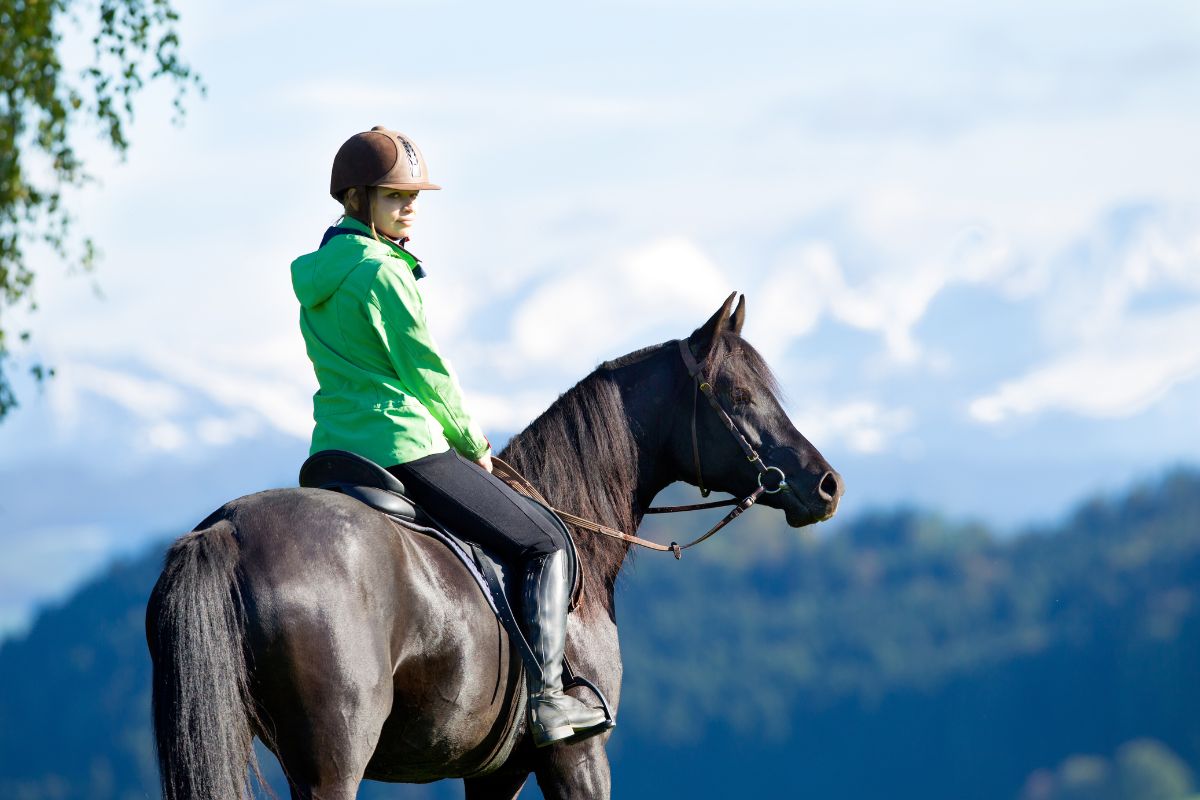 Smell the fresh air and hear the wildlife cooing in the background during a peaceful horseback riding expedition through forests and valleys.
Before the trail begins, you'll be designated your own trusty steed, and then it's time to saddle up and start the ride.
During the one-hour journey, be guided to touristy points of interest like Lake Escondido and local villages nearby. Learn about native flora and fauna, wildlife, and useful geographic information as you trot on by.
Some horseback rides form part of half-day tours and include an off-road drive and a picnic (or lunch).
21 – Cruise past Isla de Los Pajaros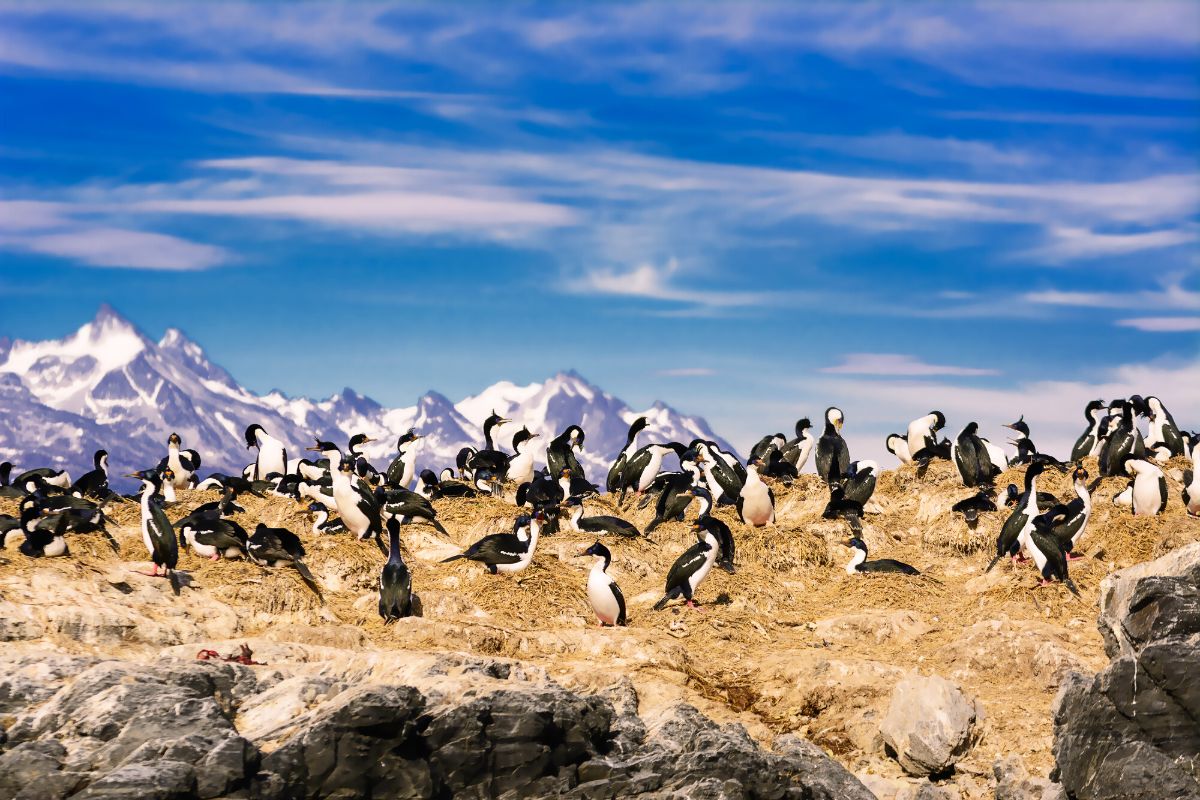 Add another isle to explore while navigating the Beagle Channel to your list, and like its counterparts around the strait, Isla de Los Pajaros is named after its inhabitants … birds!
Translating to 'bird island', as travelers approach the minute island made of rocks, the first thing to catch your eye are dozens of birds.
From afar, it seems like Isla de Los Pajaros is home to more penguins, however, the closer your boat approaches, you soon realize that they're not penguins, but Imperial Cormorants.
(These aquatic birds are native to Argentina, and they love the cold waters of this region.)
Admire the marine species from your boat, however, you are not allowed to step foot into their natural habitat. Many boat tours pass by here on a cruise of the Beagle Channel, and captains stop for passengers to take photographs of the wildlife scene from the catamaran.
22 – Get ready for snowmobile fun!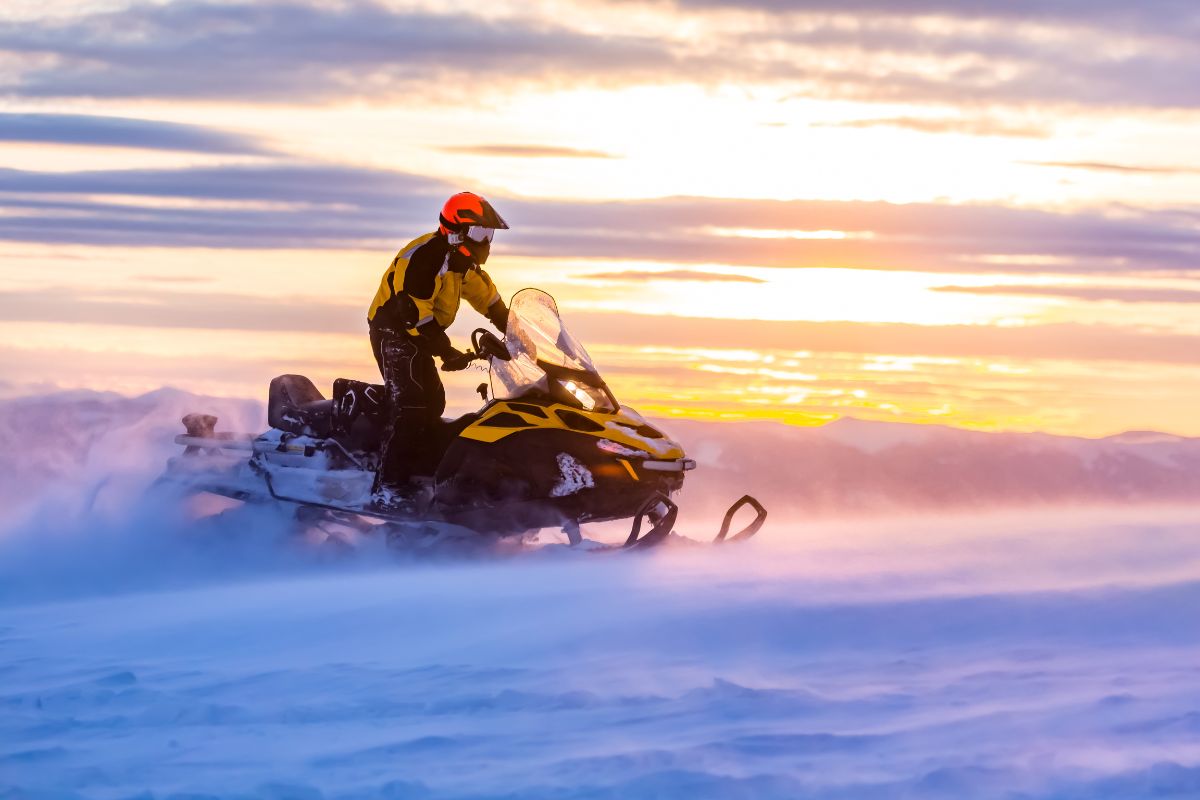 Forget about skiing, snowboarding or hiking … riding a snowmobile through the mountains is one of the most epic outdoorsy things to do in Ushuaia!
Fun (and suitable) for the whole family, ride a motor sled through the valleys and to lake views like Fagnano and Escondido. The minimum age requirement is five years old.
Starting at a winter center, beforehand receive a brief, interesting talk about the localities of your surroundings and the natural wildlife, and then it's time for snow adventuring.
These ski scooters offer a way to experience action on the snowy slopes … If you've got two left feet, or mountain trekking isn't your thing, snowmobiles let you explore nature and the outdoors up close too.
Choose to go snowmobiling in the daytime, or there are nighttime excursions too! At the winter center, there are a few more activities to try, like sleigh rides, snowshoe hikes and meeting Siberian huskies.
23 – Take a stroll through the Cerro Alarken Nature Reserve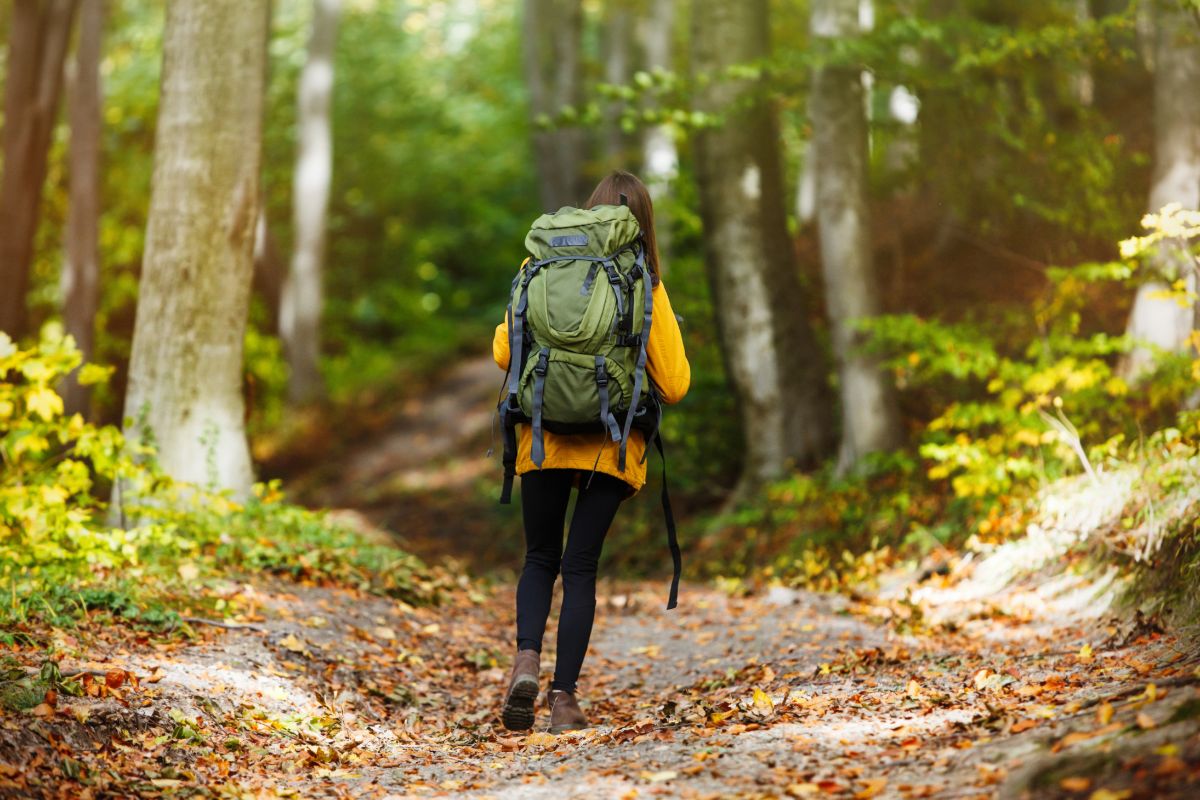 Veering away from the typical-mountain scenes you've seen so far, the Cerro Alarken Nature Reserve is a perfect place for a quiet, relaxing afternoon walk among a wild forest brimming with native fauna and flora.
Arriving at the nature reserve, choose to wander around the forest, or make the summit to the top of Cerro Alarken instead. These trails to the top are more difficult than the casual routes, and marked out, require a bit of climbing too.
Once you reach the top, 360-degree panoramic views of the outlining mountainscapes, as well as parts of  Ushuaia Bay bless hikers. Different route circuits each have unique points of interest to spot along the walk.
For example, one trail boasts sights of Andorra and Rio Chico valleys, Mount Olivia and Vinciguerra Glacier and another provides views of the Beagle Channel.
Look out for wildlife like cute foxes and keep an ear open to the birds like woodpeckers, and the other animals inside.
24 – Take a tour around a National Monument; Harberton Ranch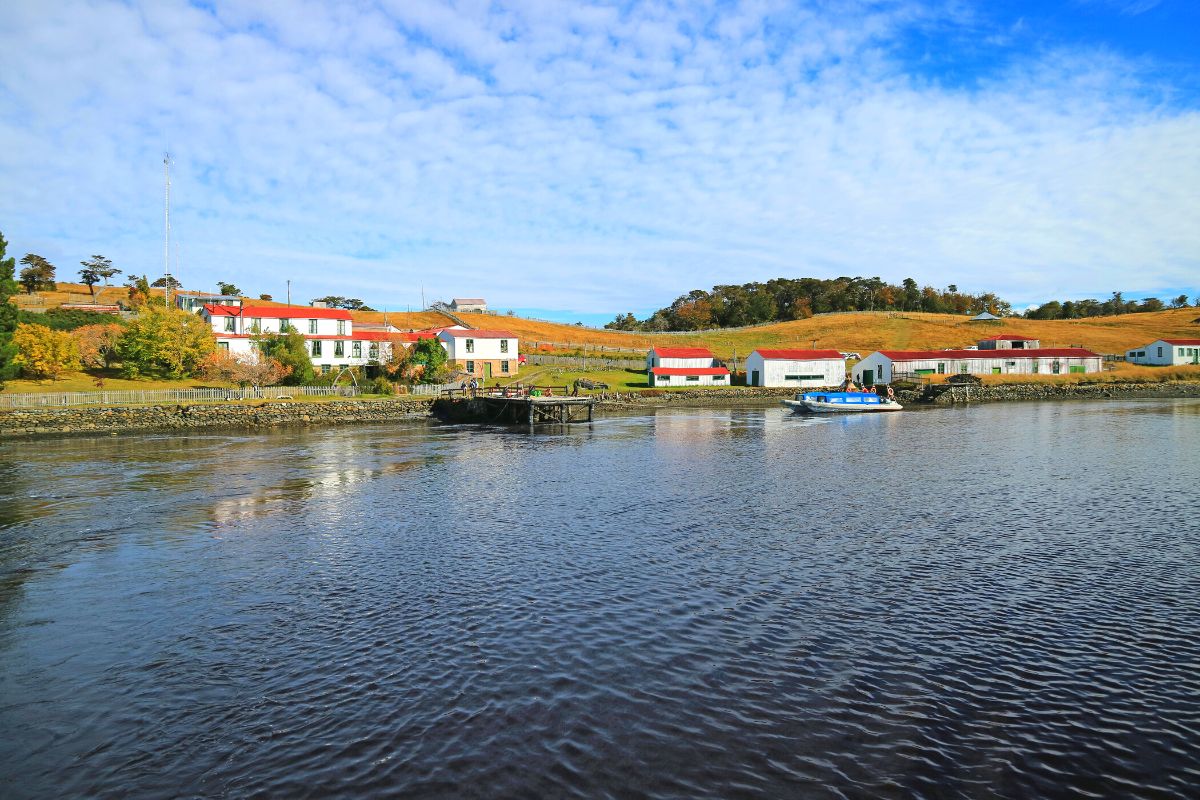 When the first European settler — a man named Thomas Bridges — landed on the shores of Tierra del Fuego, Harberton Ranch was founded, and to this day, it is operated and run by fifth and sixth-generation Bridges family members.
Step back in time at the park-come-lodge-come-restaurant and deep dive into the history of Tierra del Fuego, its culture and its native inhabitants as you take a tour around the area's first-ever nature reserve.
Learn about how the gradual integration between new settlers and the local people took place, and during a guided walk around, investigate traditional Yámana hut replicas, the family cemetery and garden, and see old boating, shear and carpentry sheds.
At the main house on the property, a new historical museum has opened. Investigate antiques and items belonging to the family, from a wedding dress to everyday tools.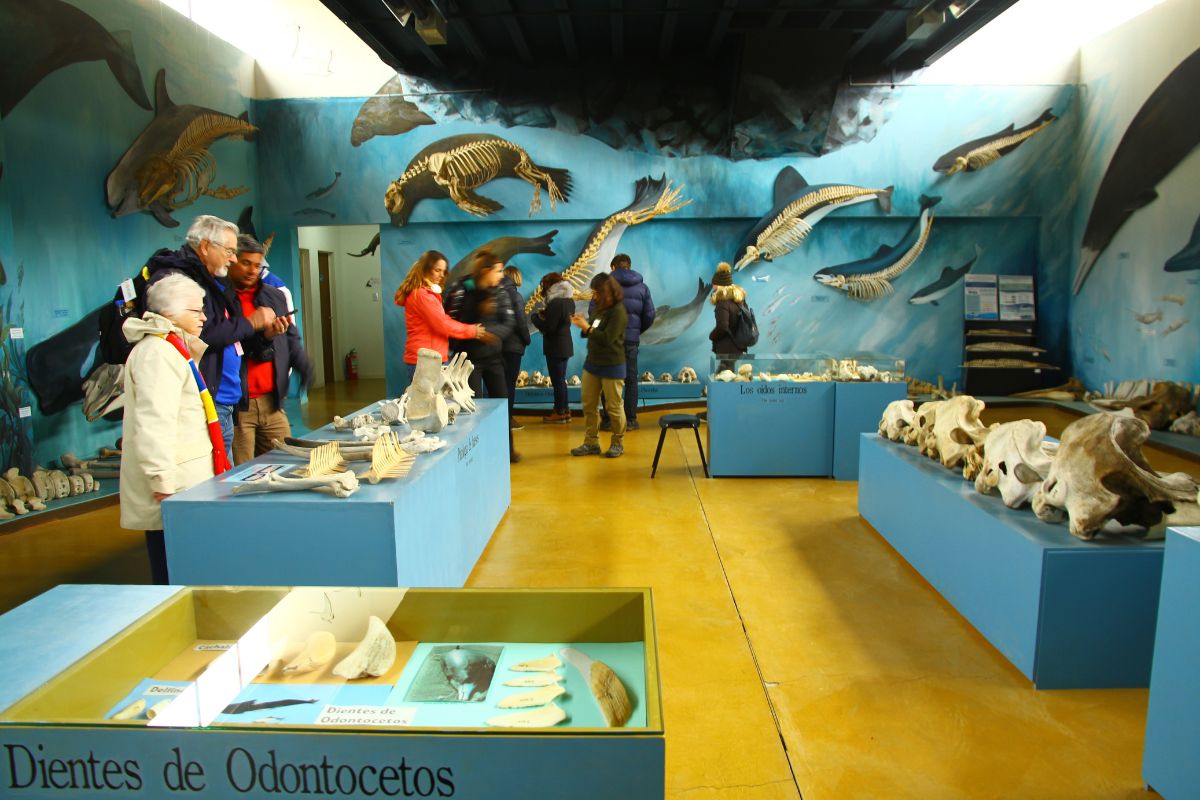 Another museum to explore at the ranch is the Acatushun Museum displaying collections of over 5,000 wildlife species in life-size form — including 2,800 mammal species and 2,300 species of birds.
Inside this museum is also a dedicated Laboratory and the Bone House, and there is also a skeleton exhibition of underwater animals.
Feeling hungry after all the investigating? On the hillside and with stunning views are the Acawaia Restaurant and Manacatush Tea House. Taste traditional Patagonian cuisine, made using fresh farm ingredients.
25 – Try dog sledding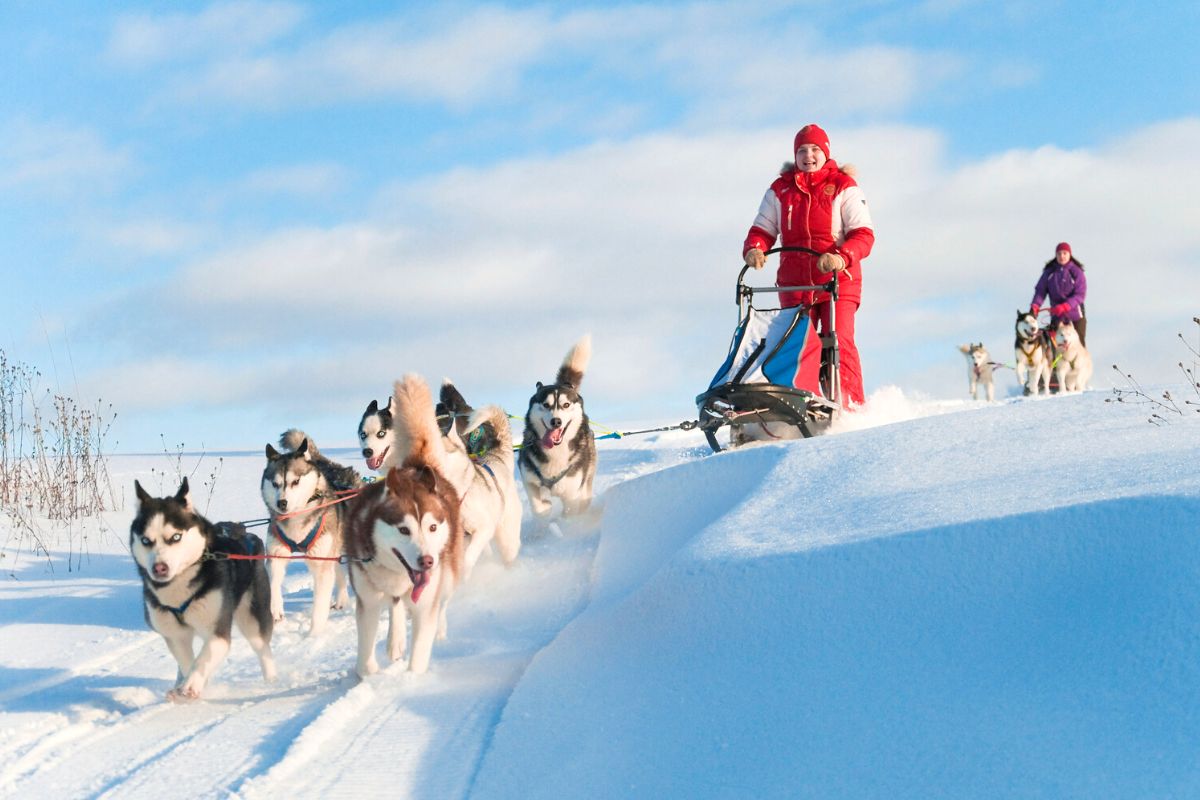 As a gateway to Antarctica, it's no surprise that travelers get to experience dog sledding as another unique activity in Ushuaia.
Covering nine kilometers of snowy pathways through a forested nature reserve, sled, glide and feel the immense power (and intelligence) of incredible Alaskan or Siberian Huskies as you sleigh through the Tierra Mayor Valley!
During the expedition, your expert "musher" shares interesting knowledge and information about these special breeds of dog (wolf-like in their appearance and beautifully natured), like the history, breeding and habits of Huskies.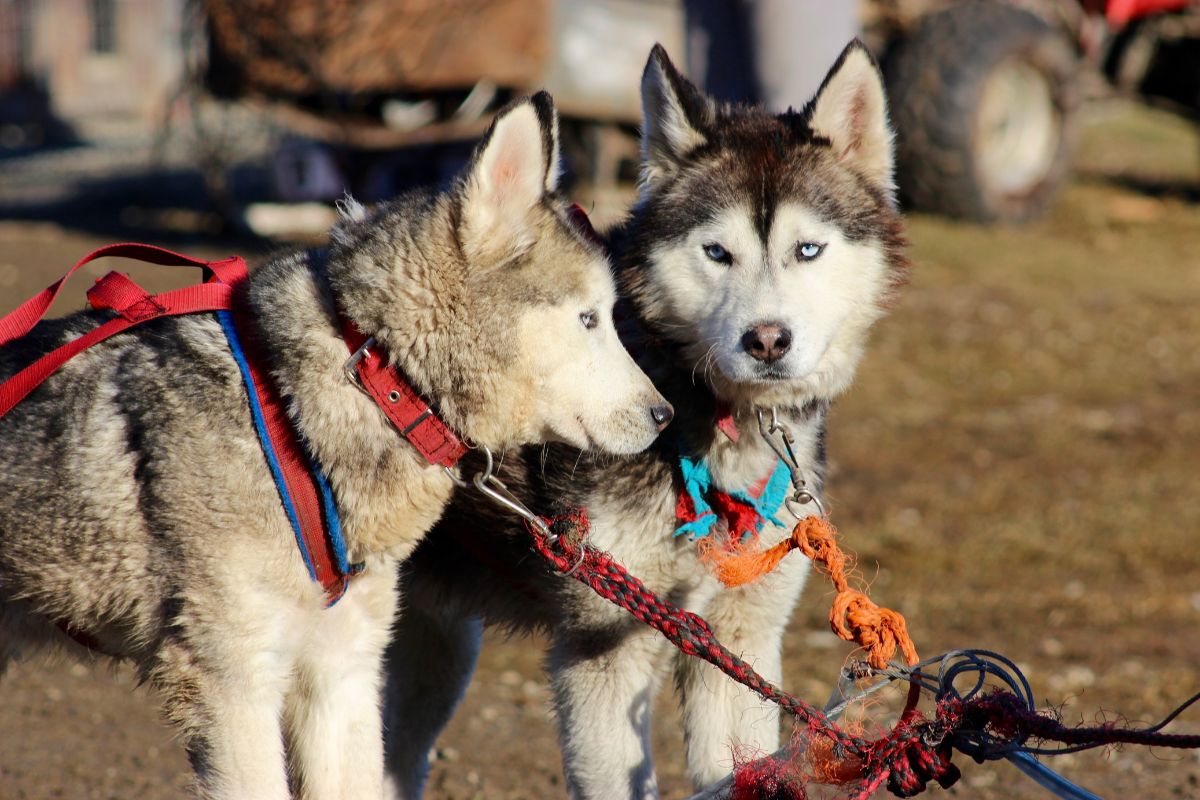 After the sledding adventure, warm up with a cup of hot chocolate back at the winter center.
26 – Visit the iconic Cabo San Pablo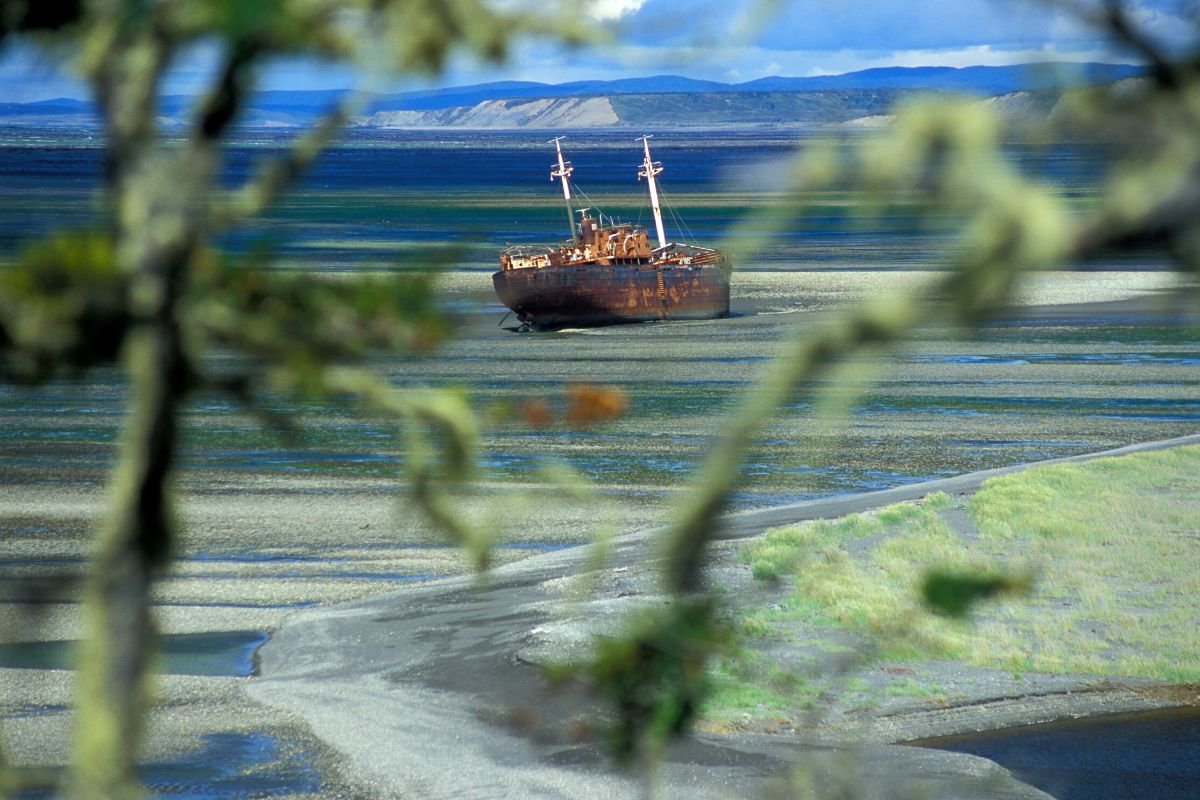 Photographers especially love the scenes down at Cabo San Pablo — a lonely, isolated mountain on the eastern coastline and also home to an old rusty, abandoned ship on the shore!
Also known as Cape San Pablo, explore the area by foot and head down to the shoreline to marvel at the 'Desdemona', a German cargo ship that had to dock at Cabo San Pablo to avoid sinking after it endured damaging cracks in its hull.
Fascinatingly, the bags of cement that the cargo ship was carrying seeped through these cracks, literally cementing it on the shore where it has remained shipwrecked ever since.
Checking the tides before visiting is important as it can affect how close to the wreck you can get, depending on whether or not the shoreline is exposed. Walking on the boat, or inside is not advised.
A two-hour drive from Ushuaia, combine a visit to the shipwreck when touring the Cabo San Pablo area, and other famed tourist attractions and sites are nearby, like the leaning Cape San Pablo Lighthouse, built in 1945.
27 – Shop at Paseo de los Artesanos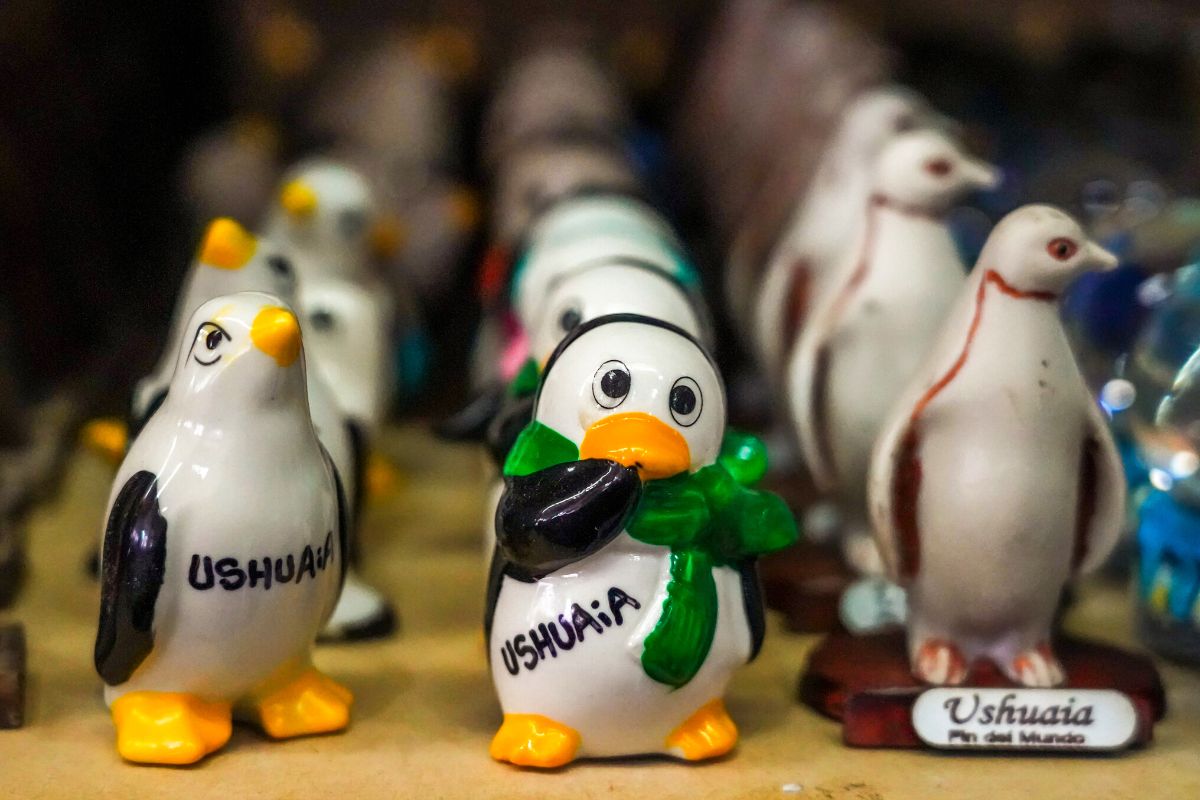 Bursting with creative flair, shop for handicrafts, unique souvenirs and handmade organic goods at Paseo de los Artesanos, also called the 'Artisan Walk.'
Home to 48 local stalls, browse products for sale created by artists from all around the world, and there are a few stores that host artsy workshops too. If you're hunting down that flea-market vibe out of the things to do in Ushuaia, this is the place to feel right at home.
Inside the indoor market, the shops are set up next to one another in a row, and shoppers walk down the corridors with stalls on either side.
Purchase painted graphic prints, incense holders, vintage jewelry, woodwork and leather goods, to name a few, and there are artists who paint and create live on the spot.
Bursting with ambiance and color, from the market building covered in painted murals, to the friendly vendors, it's the perfect shopping destination.
28 – Step back in time at Galeria Tematica Historia Fueguina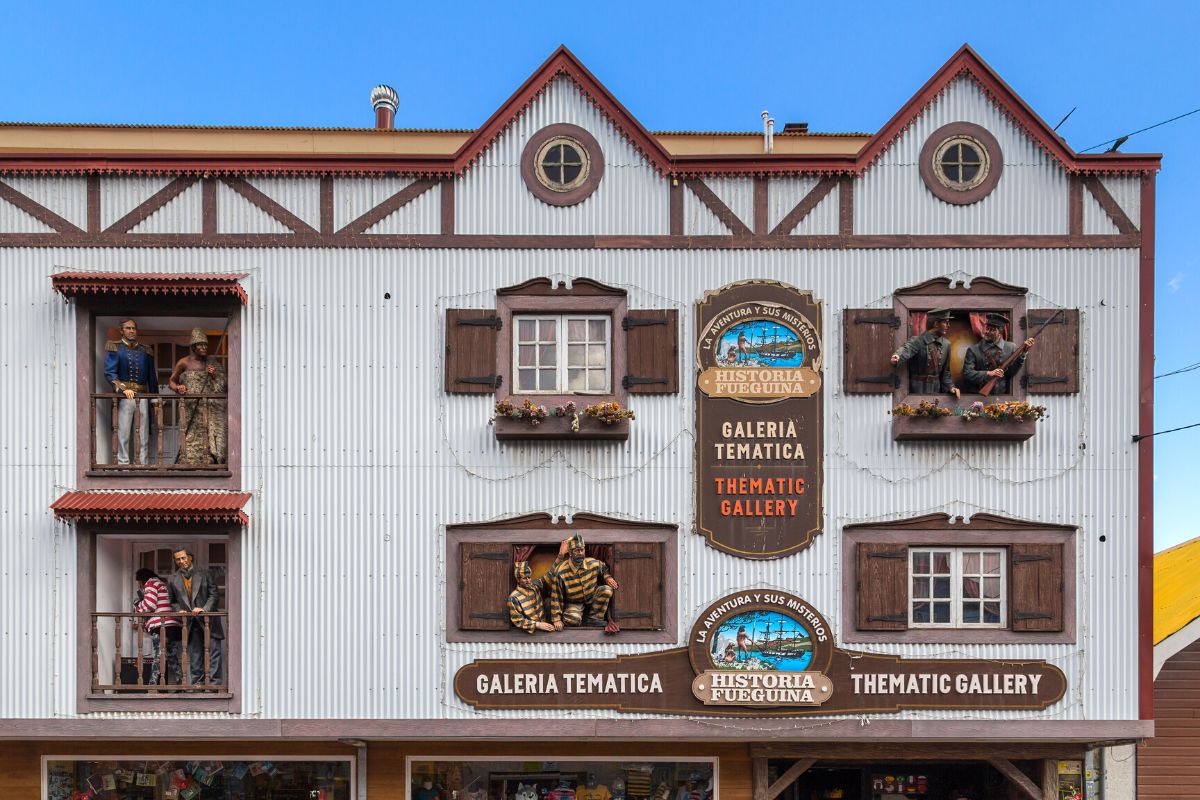 This part of the world is steeped in history where famed explorers arrived to navigate the then undiscovered parts of Earth, and the southernmost tip was where the country's first primitive settlers inhabited the lands thousands of years ago.
At the Galeria Tematica Historia Fueguina (Fuegian History Thematic Gallery), understand and learn more about the history of Tierra del Fuego with the help of 36 recreated scenes, and 120 life-sized figurines of the region's first indigenous groups.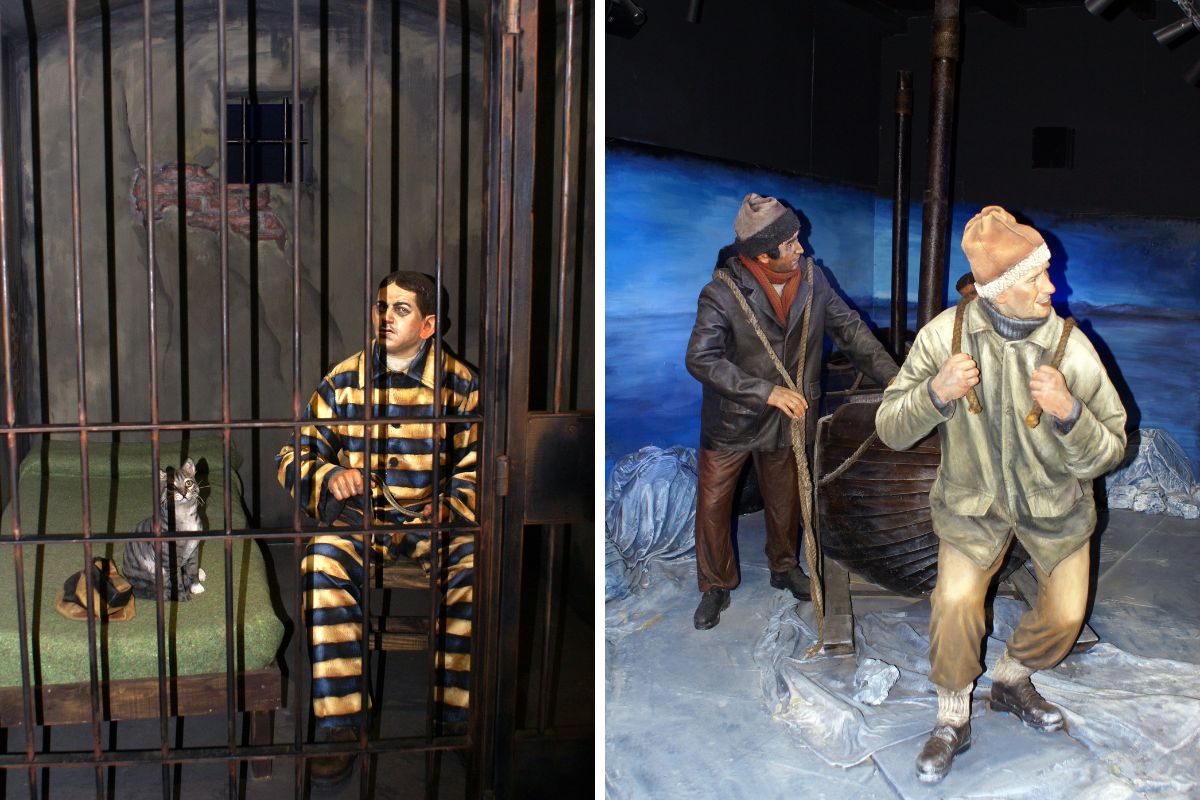 The gallery has four main themes to investigate, and the displays are organized accordingly.
Start with the indigenous villages and study three indigenous groups from around Tierra del Fuego and what makes each distinct.
The Selknam lived in the mountains to the north side, the Haush settled on the eastern tip of the Mitre Peninsula, and the Yámanas inhabited the Beagle Channel.
Discover the history of the HMS Beagle which influenced the channel's name and fame, and scenes of the first explorers, adventurers and sailors that attempted the waters.
Witness moments from the Ushuaia prison, or take an in-depth look into the past at the Historia Fueguina area, and how it became known as the "gateway to Antarctica".
29 – Feast at the best restaurants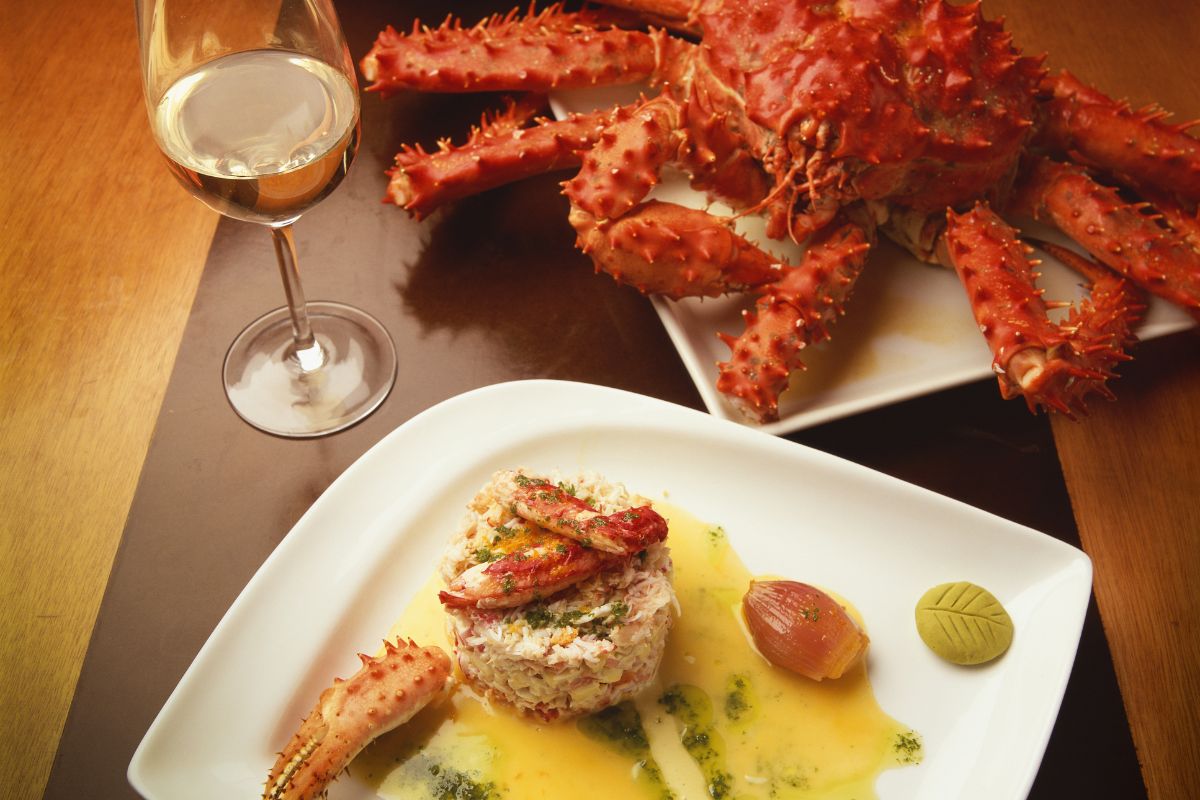 Home to such a diversified landscape, from the ocean to the mountains, there are some excellent restaurants in Ushuaia to satiate your palettes.
Offering tasting and a la carte menus, enjoy a superb evening of fine dining at Kalma Resto, focusing on Argentinian flavors and inspiring food presentation.
For a French feast of haute gastronomy, with a highlight on the freshest seafood, book a table at the warm and ambient Kaupé Restaurant.
Located inside the Las Hayas Hotel is the Le Martial restaurant and the menu features local delicacies and fanciful presentation. They're renowned for their service too.
Boasting gorgeous views to win your heart, and a menu of local Argentinian dishes, Reinamora is a romantic and cozy pick for couples. Restaurant Orange is another choice for a dining spot with views, with international and local cuisine on offer.
For hearty plates that shine brightly on local flavors, Paso Garibaldi keeps visitors coming back for more, and they serve incredible, affordable seafood.
30 – Attempt crab fishing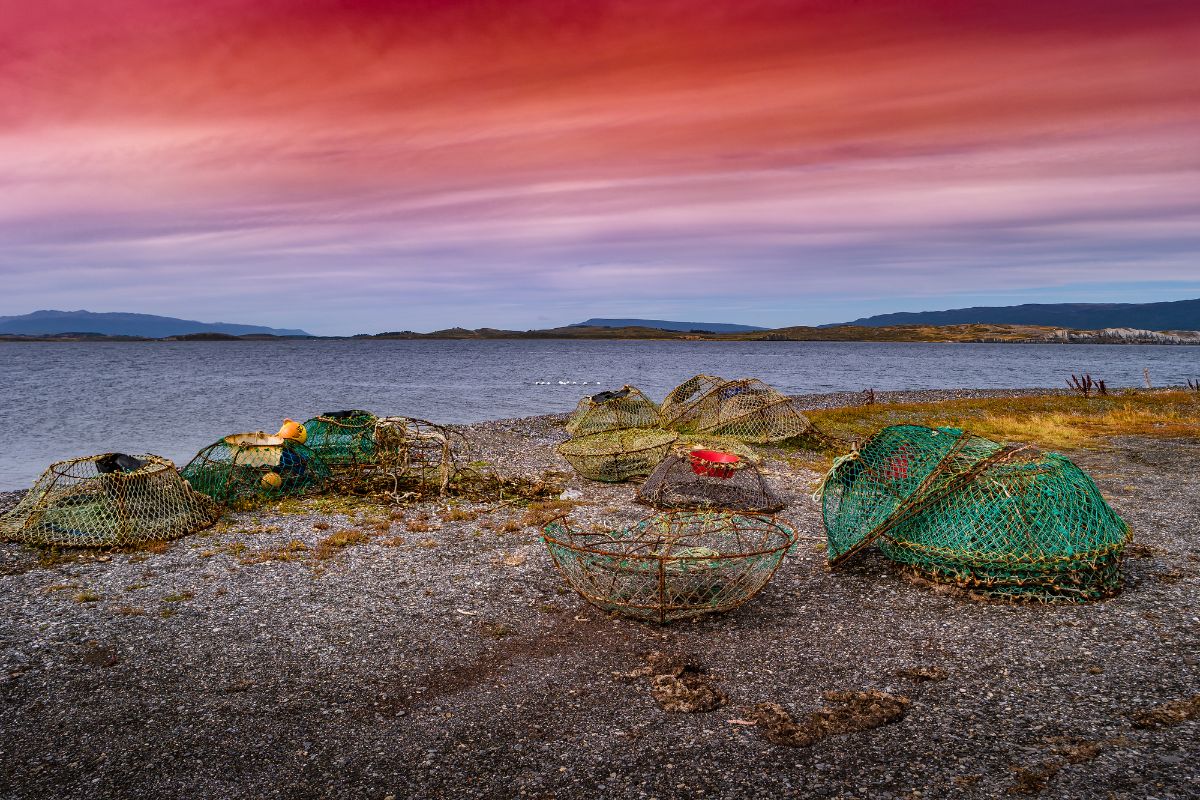 Have you ever tried crab fishing before? Feel like a local during an expedition on the Beagle Channel where you will have the opportunity to try and scoop up a spider crab!
Boarding a tour boat, be driven to a spot on the waters easiest for crab fishing, and with the help of the experts, cast your net into the water and wait until you feel the tug of a massive crustacean.
Once you've caught your catch — if you're lucky — enjoy a three-course lunch on deck as you cruise the channel, scoping the natural scenery and wildlife en route.
Most crab fishing expeditions start late morning around 10.30 AM, or from midday at 12.30 PM, and this is one of things to do in Ushuaia suitable for all ages.
31 – Sample the local craft beer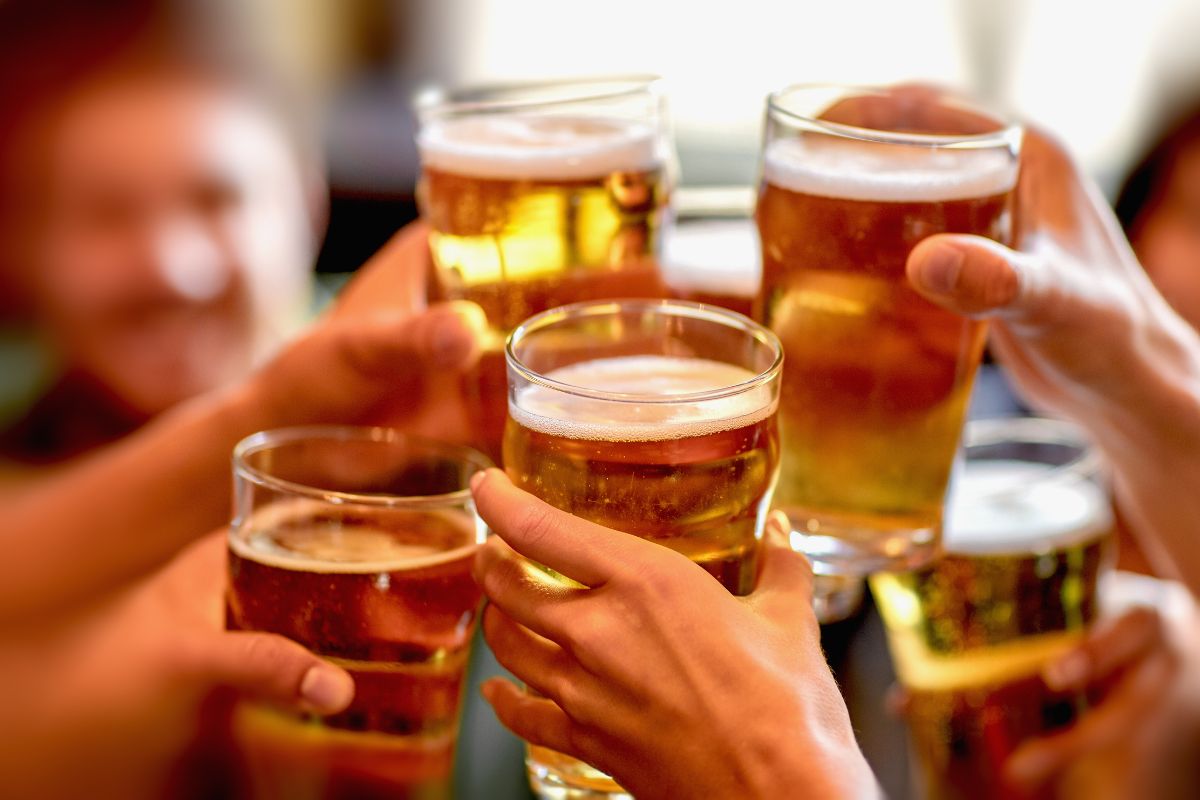 Quench your thirst with the local craft beer scene in Ushuaia, and there are a handful of local craft breweries to visit for tastings.
Beagle is the name of the locally-produced craft beer hailing from these parts, and the Beagle brewery has been in operation since 1999 (located at Fuegian Beverage Company S.A. – Cerveza Beagle).
Most bars, restaurants and pubs in town stock the brand.
Try out the local brew at Cervecería Grut '84, and enjoy a night of beer games, good music, tapas and beer like IPA and golden ale on tap.
Van Gogh Beer House is another spot to hit up for cold pints of local brands, and apart from the beer, they also serve themed cocktails.
32 – Travel on The End of the World Train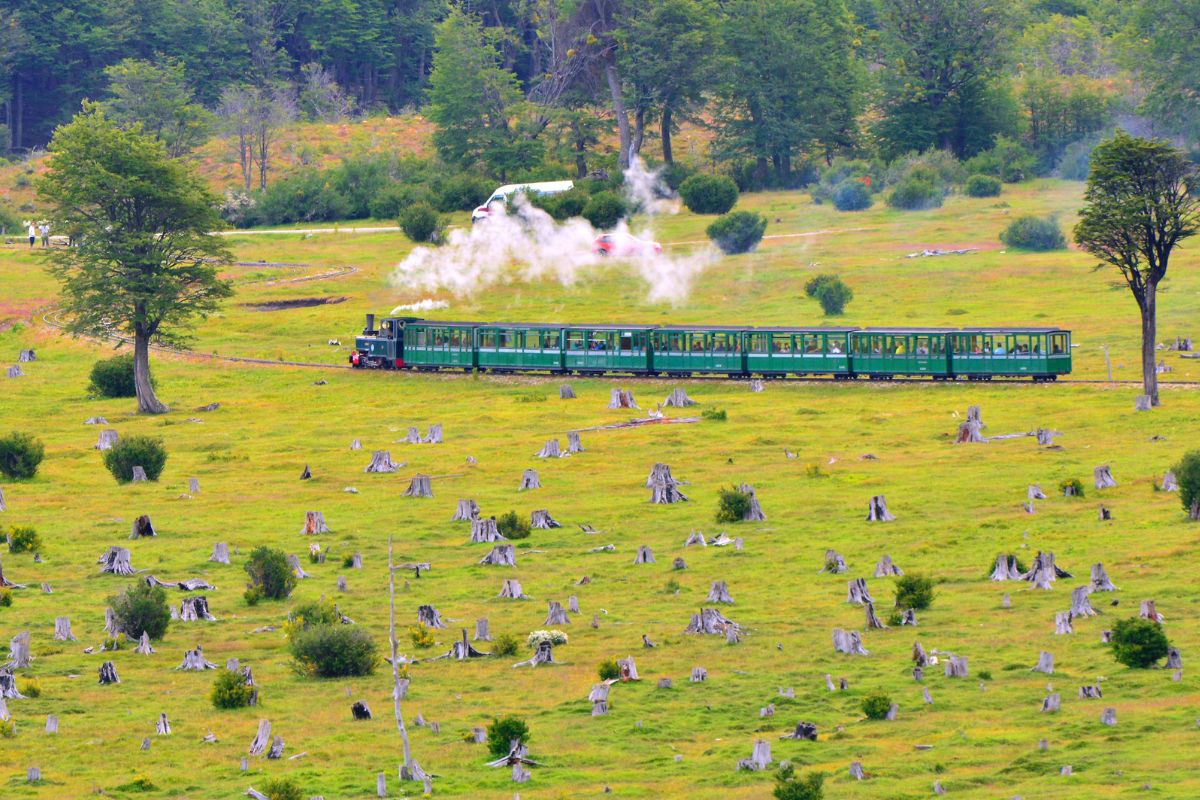 Chugging through the Tierra del Fuego reserve, experience the hills, countryside and waterfalls where horses graze on a journey on the vintage End of the World Train.
Interesting fact: the first locomotive operations in Ushuaia began at the beginning of the 1900s after the Ushuaia prison opened. The inmates from the prison helped to build the railway (which was used to transport prisoners to and from the prison to Monte Susana to collect materials like timber).
Fast forward more than 100 years later and tourists can ride the old railway on a diesel locomotive brought in from South Africa to tour the area with a touch of old-world charm.
There are different ways to experience the train ride, and just like most locomotives, there are three types of classed carriages to choose from.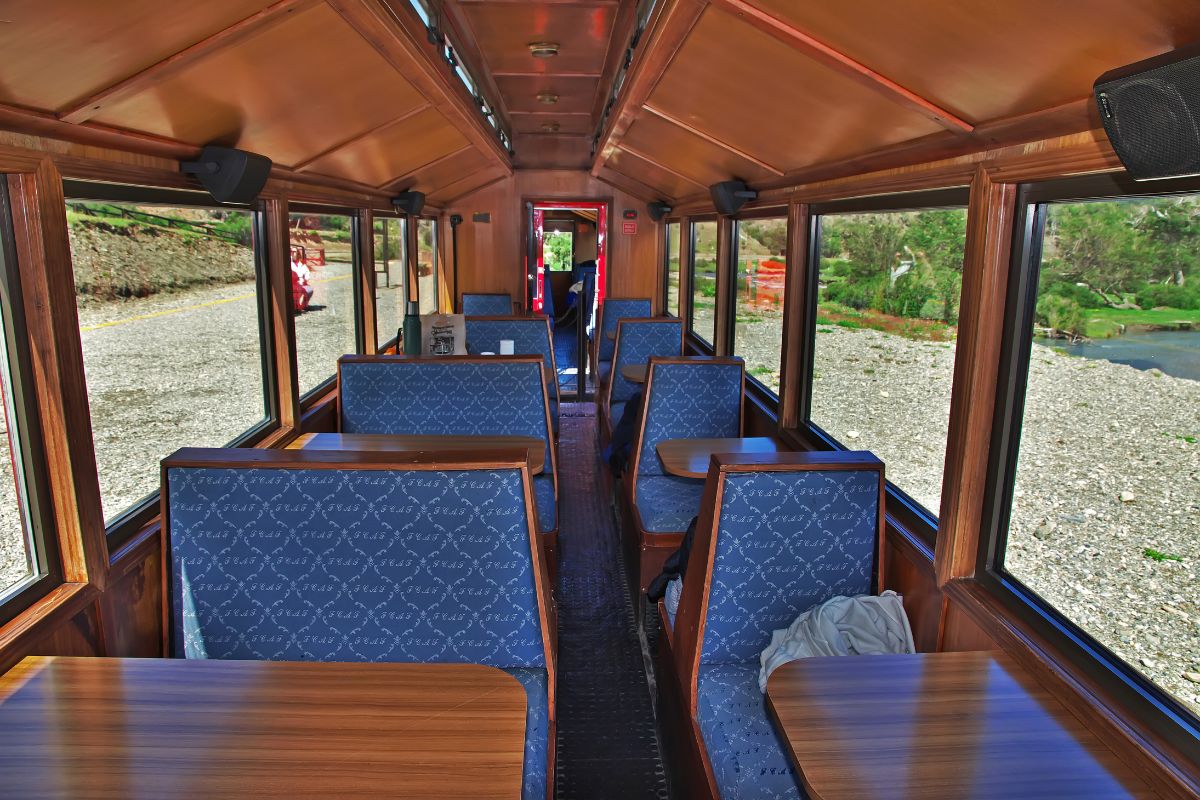 Purchase a standard ticket (the tourist class) or upgrade to Premium Class and enjoy early boarding advantages, as well as breakfast/or lunch, a box of chocolates and more. For the celebrity treatment, the VIP class is the only way to go.
Get to meet the train driver, there are workshops available included, as well as meals and free beverages.
Running for seven kilometers, the journey is roughly two hours.
How to get to Ushuaia?
Traveling to Ushuaia you're presented with two ways to get here, depending on where you are arriving from.
If you're flying into Ushuaia, arrive at the Ushuaia Airport (also known as Malvinas Argentinas International Airport). Before traveling, pre-book and organize airport transfers to save you time and the hassle of haggling taxis.
Upon arrival, your private drivers await you, ready to transport you directly to your accommodation.
Arriving in Ushuaia by boat at the Port of Ushuaia, consider guided shore excursions around Tierra del Fuego National Park.
Where to stay in Ushuaia?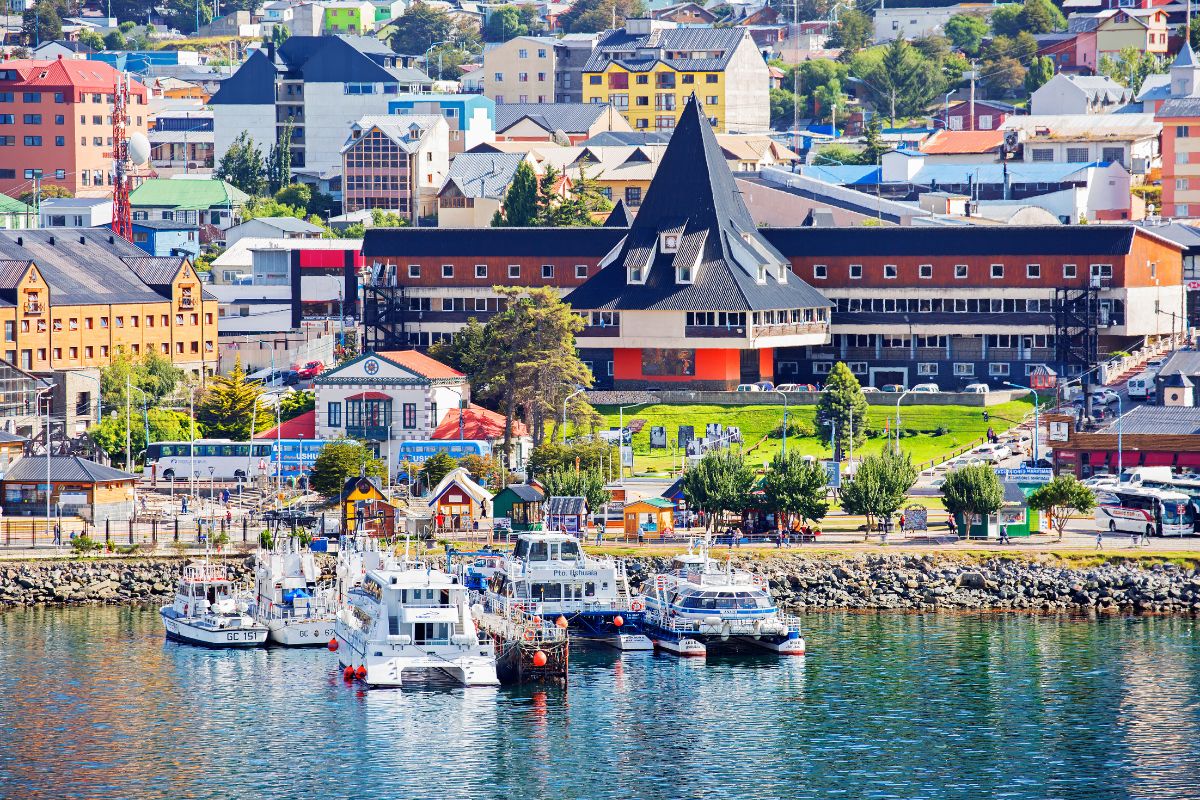 Make sure to book a stay in Ushuaia that brings you plenty of comfort and joy while you're traveling around the chilly city and mountain ranges. Here are some of the best hotels, resorts and apartments around.
For the five-star experience, check into the Las Hayas Ushuaia Resort and immediately feel transported to the Swiss Alps — from the location to the resort interiors.
Mountain dreams are made of these and a night at Los Cauquenes Resort promises to be utterly romantic, offering rooms with hot tubs.
Feel like you're waking up in a children's fairytale book at Aldea Nevada and the wooden cabins are inside a forest.
If an apart-hotel is more your style, check into Ushuaia Drake Departamentos with their fully equipped, clean apartments and a beachfront location.
Cozy, warm, spacious and with glaciers as your backdrop to wake up to, feel totally relaxed during your stay at the Wyndham Garden Ushuaia Hotel del Glaciar.
With friendly staff and great on-site facilities like a wooden sauna, gym and restaurant, there is everything you need to keep you happy at Hotel Albatros, with room and suite options available.
A fabulous family option is the Los Acebos Ushuaia Hotel, featuring a kid's play room and activities.
Looking to visit several sites in Ushuaia?
If your time in Ushuaia is limited, or you're the type of traveler that enjoys guided, pre-organized trips, consider multi-day tours from Ushuaia.
Your itinerary is taken care of, with no need to worry about handling dozens of bookings for attractions, museums, day trips and outdoor activities. There are even some multi-day trips that include your air tickets, for example, the flight from Buenos Aires to Ushuaia.
During a three or four-day adventure, be taken around Tierra del Fuego National Park, cruise the Beagle Channel, and sightsee all of the iconic monuments and natural landmarks in between.
Final thoughts
You will truly feel worlds away during your time in Ushuaia, and this part of Argentina is like none other.
For serious outdoor enthusiasts at heart, enjoy your time in the mountainous landscapes no matter the season, and there are many things to do in Ushuaia where you won't come across the same opportunity very often.
Plan properly to make the most of your time, and as always, happy, safe and warm traveling.
If you've got any favorite places to sight-see in this part of Argentina, share with us in the comments.