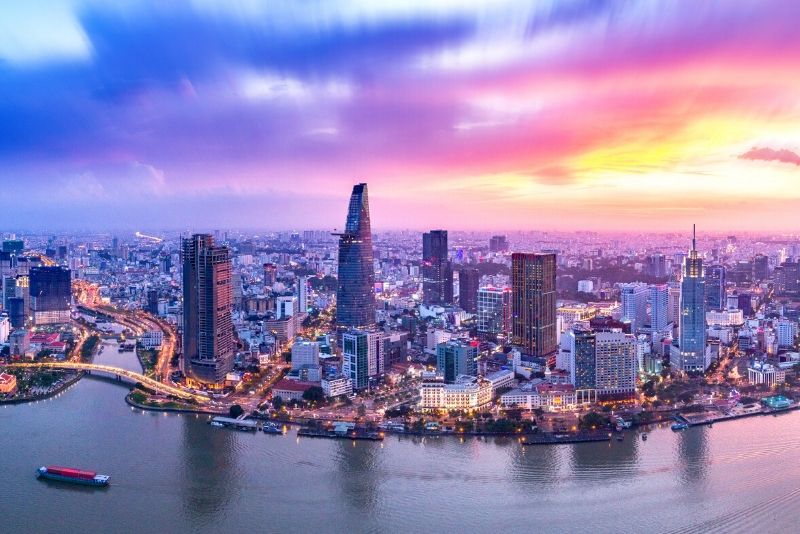 Looking for the best Ho Chi Minh City tours? From fun vespa tours to Mekong Delta boat tours, these Ho Chi Minh City tours will definitely spice up your holidays.
Formerly known as Saigon, the Vietnamese city of Ho Chi Minh provides culinary delights, bustling markets and plenty of exciting landmarks.
Read on, and find out the best Ho Chi Minh City tours.
1 – Cu Chi Tunnels: Morning or Afternoon Guided Tour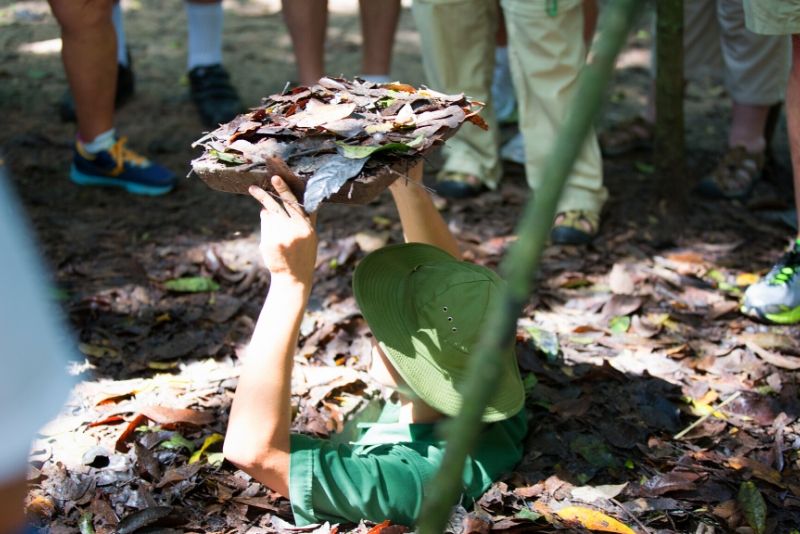 Iconic for their role in the Vietnam War, the Cu Chi Tunnels offer one of the best Ho Chi Minh City tours and are incredibly popular tourist sites in Ho Chi Minh City. This 6-hour tour offers the chance to discover the tunnels while an informative guide provides plenty of information.
There is also an opportunity to see rural rice paddy scenery and watch a compelling war documentary on the Vietnam War and the role played by the tunnels.
2 – Mekong Delta Small Group Vinh Trang Pagoda & Rowing Boat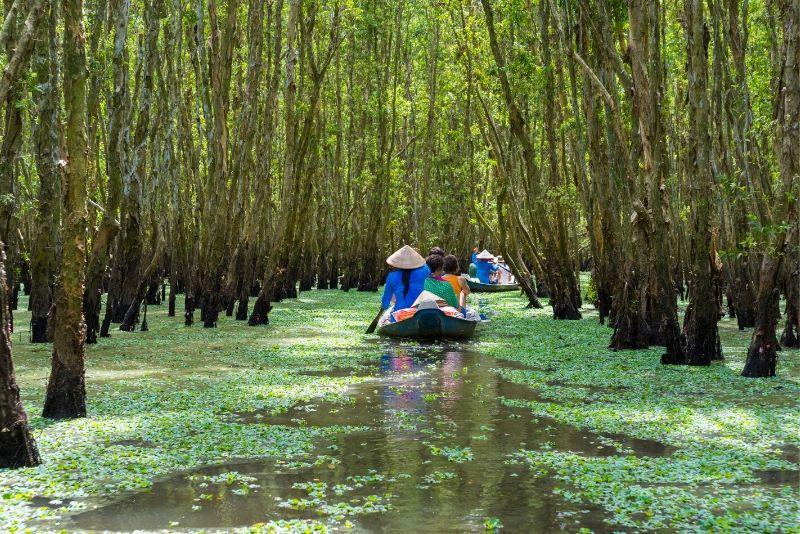 Enjoy an eclectic experience of Vietnam with a tour of the Mekong Delta, My Tho and Ben Tre Islands.
This full-day trip provides you with the chance to see the rural delights of My Tho, ride a rowing boat down the Tien River, enjoy Vietnamese folk music performed by the islanders, and discover the Ben Tree provenance, otherwise known as The Island of Coconuts.
3 – Half-Day Cu Chi Tunnels from Ho Chi Minh City by Luxury Speedboat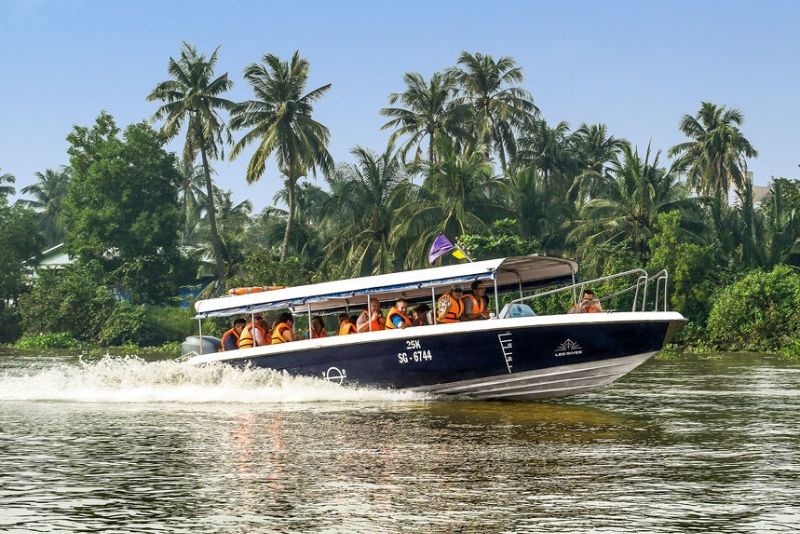 The half-day Cu Chi Tunnels tour provides another option for seeing the famous tunnels, this time by speed boat. Go on a round-trip by luxury speed boat before heading underground to see the vast tunnel network built by guerrilla fighters during the Vietnam War.
Learn about an essential part of history through the eyes of the Vietnamese and see authentic war relics that remain to this day.
4 – Ho Chi Minh City Food by Night: Private Motorbike Tour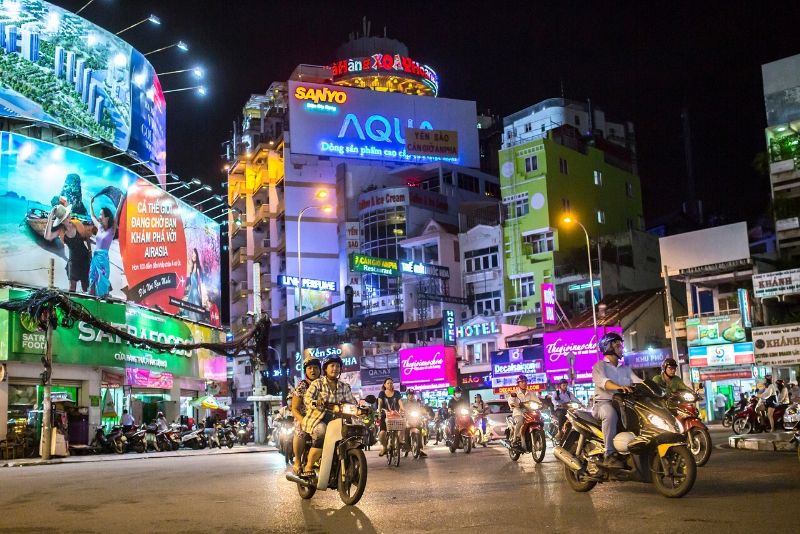 Hop on a motorbike with a tour guide and explore the food scene of Ho Chi Minh City. This tour takes place after hours and is your chance to witness the vibrant streets of the city, including neighbourhood hotspot, District 3, at night.
There will be plenty of mouthwatering treats during this 4-hour tour, including Banh Xeo and Banh Khot (South and Central rice pancakes). Other highlights include the largest night flower market in the city and plenty of local food markets.
5 – Ho Chi Minh City Street Food Tour with Dinner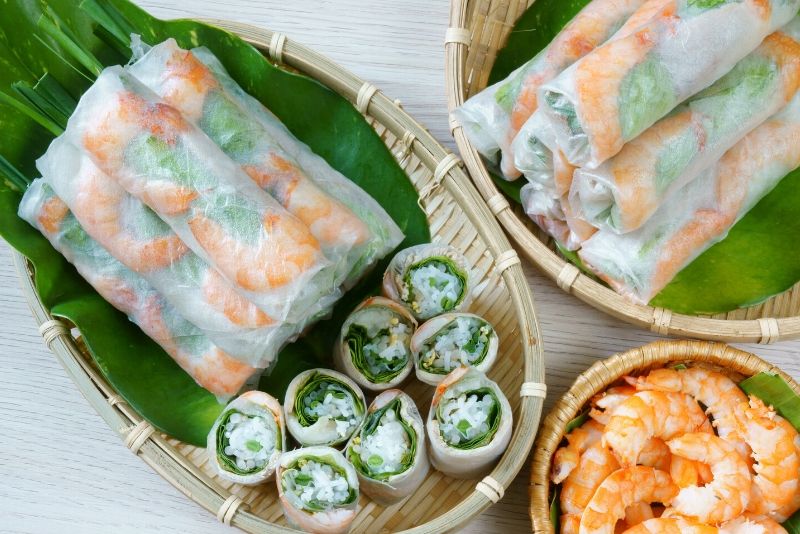 If you want to take your food tour to the next level, this Ho Chi Minh City Street Food experience with dinner should be at the top of your list. Get your steps in on a culinary walking tour that features an expert gastronomic guide and plenty of traditional dishes that will leave you wanting more.
Sample popular rice dishes, enjoy a hot brew with local coffee and taste the best dining options on one of the best Ho Chi Minh City tours around.
6 – Vinh Trang Pagoda & Mekong Delta Tour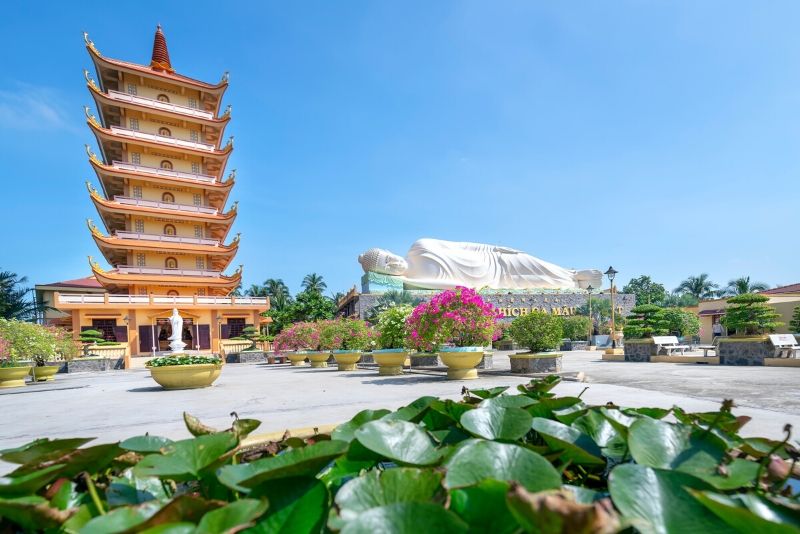 See the beauty of a Buddhist temple before navigating the scenic delights of the Mekong River Delta on another one of the best Ho Chi Minh City tours. Escape the hustle and bustle of the city (just for the day, mind!) and head deep into the countryside of Vietnam. Discover popular monuments like Vinh Trang Pagoda with its Buddhist temple and number of statues of Bonda.
Finish things off by jumping on a boat and exploring the luscious green landscapes, floating markets and canals along the Mekong Delta river.
7 – Ho Chi Minh City Discovery Small-Group Adventure Tour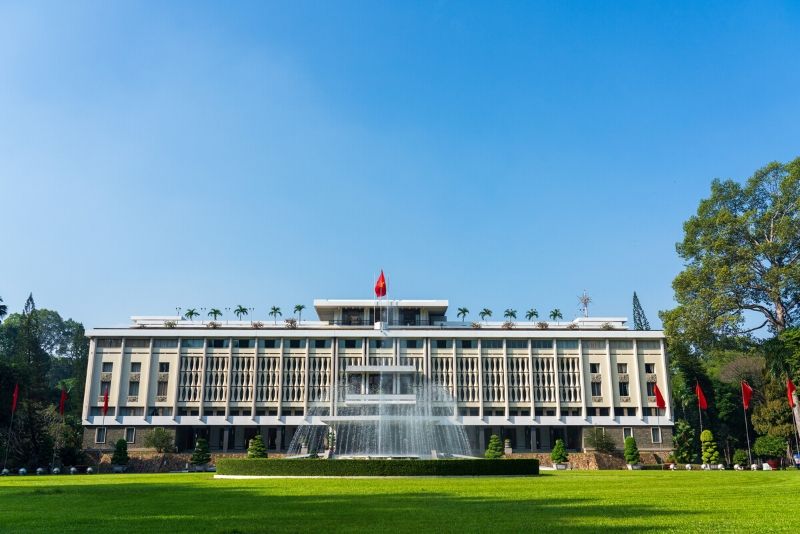 Learn about Ho Chi Minh City's rich cultural and historical heritage with a small-group tour designed to provide an immersive experience. Your expert guide will take you around top sites in Ho Chi Minh, where you can see landmarks like the Reunification Palace and the War Remnants Museum.
There will also be a chance to haggle for souvenirs at Ben Thanh Market and sample the local cuisine.
8 – Unique Mekong Delta & Cai Rang Floating Market 2-Day Tour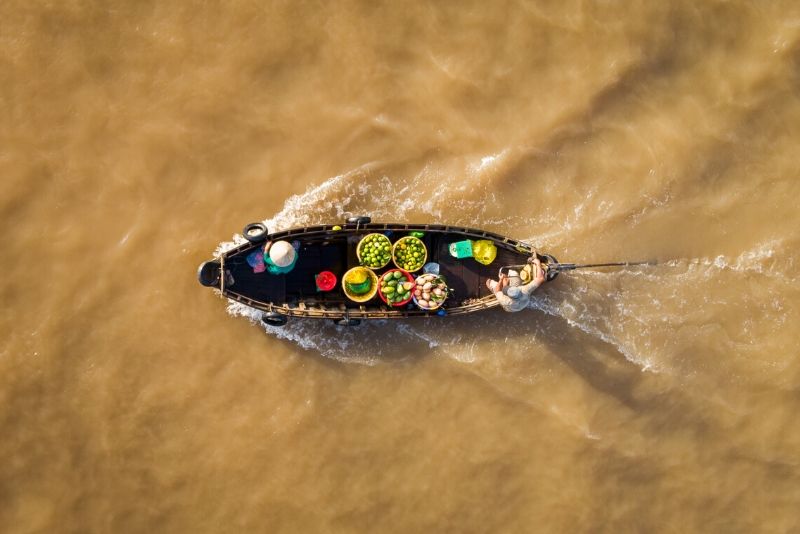 If you're looking to experience other parts of Vietnam, the 2-day Mekong Delta and Cai Rang Floating Market is one of the best Ho Chi Minh City tours for you. Cai Rang is the largest floating market in Mekong Delta and provides the chance to see beautiful and vibrant flower arrangements that are worthy of an Instagram snap.
The Mekong Delta itself provides luscious landscapes and quaint canals. A 5-star hotel stay is also optional on this tour.
9 – Water Puppet Show & Dinner Cruise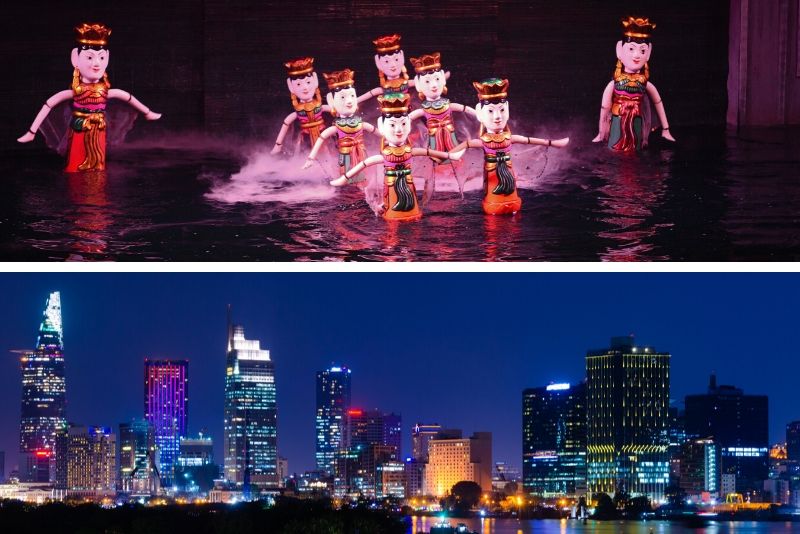 Enjoy an evening of entertainment in Ho Chi Minh with a water puppet show and dinner cruise. Start the night off with a visit to a traditional theatre where you will watch a water puppet show, which is one of Vietnam's most iconic cult events.
Round the night off with sweeping views of Ho Chi Minh City as you cruise down the river while enjoying a top-notch buffet meal that will certainly hit the spot.
10 – Mekong Delta: Non Tourist Tour with Bike & Boat Ride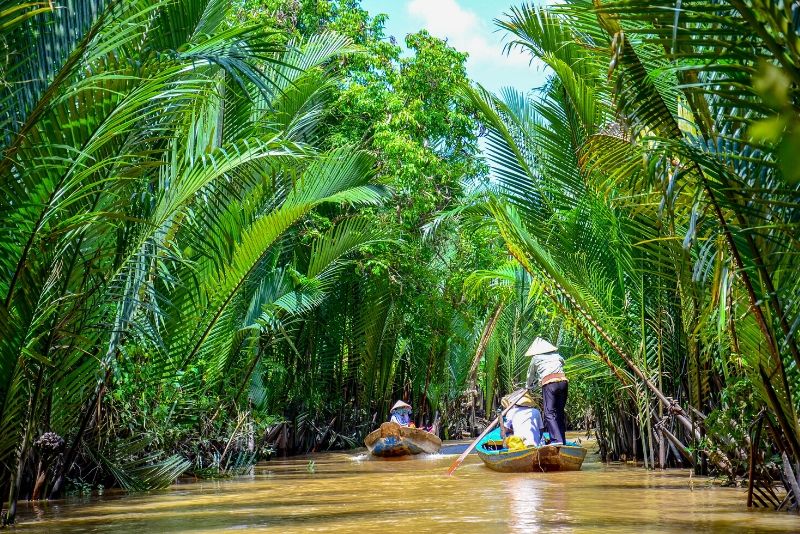 The Mekong Delta is one of the biggest tourist spots in Vietnam, which is why visiting the river on a non-tourist tour offers a different perspective. This small-group tour explores the Mekong Delta through an alternative route that isn't known to most tourists.
Bask in the Vietnamese countryside with a bike ride, visit local farms, jump on a boat to see the canals and discover all the Mekong Delta region has to offer.
11 – Ho Chi Minh City: Dinner Cruise on the Saigon River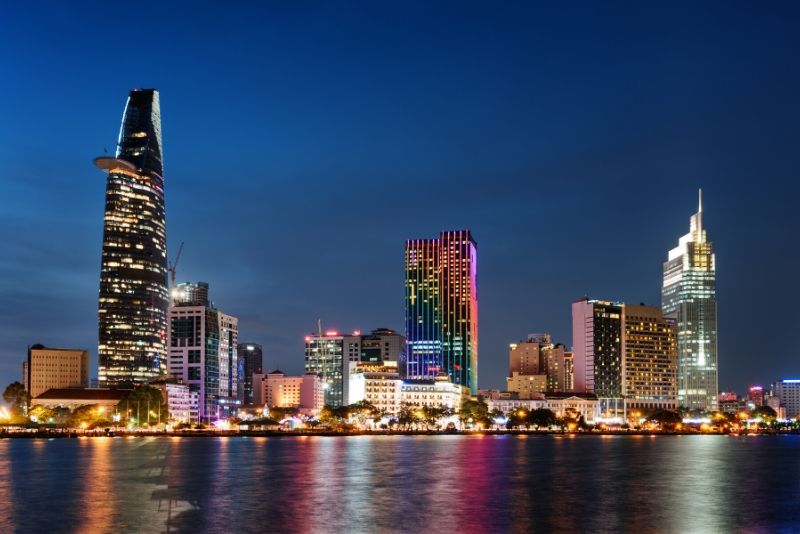 Take to the river when the sun goes down and witness the skyline of Ho Chi Minh City at night. Oh, and there's a delicious dinner cruise to enjoy too!
A guide will be on hand to point out famous landmarks as you sail down the river, while a pan-Asian menu is available for you to tuck into some tasty treats.
12 – Cao Dai Temple and Cu Chi Tunnels Full-Day Tour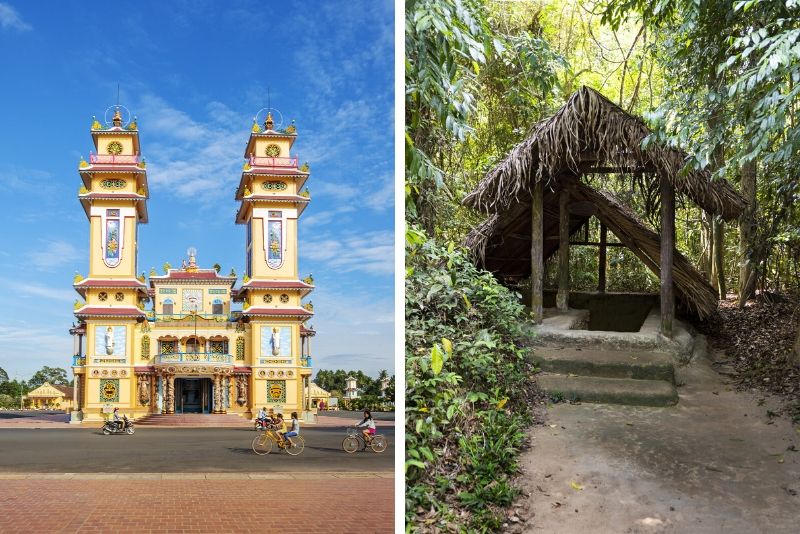 Combine two popular attractions on one of the best Ho Chi Minh City tours for cultural landmarks. Learn about the stunning architecture of South East Asia at the Cao Dai Temple, which includes the symbolic Left Eye of God.
Finish the tour with a visit to the Cu Chi Tunnels that played an instrumental role in the Vietnamese war.
13 – Ho Chi Minh City: War Remnants Museum & Ben Thanh Market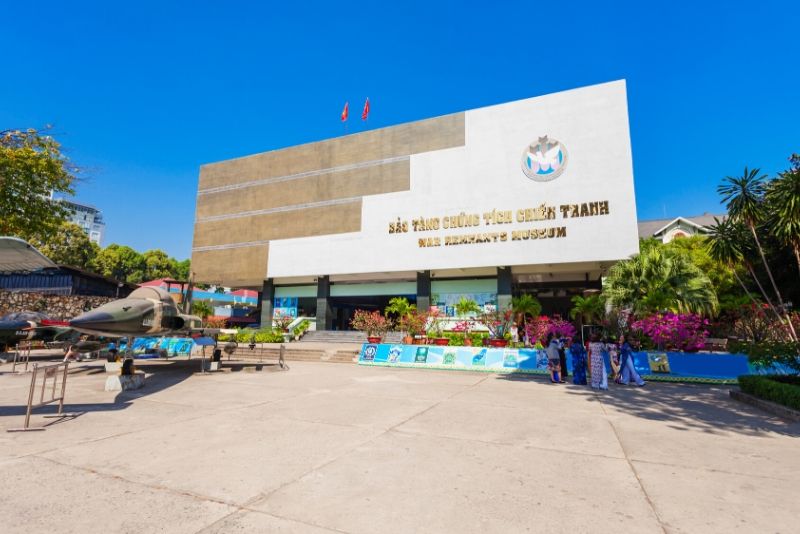 Learn about history on this culturally rich tour that includes the War Remnants Museum and a trip to the Ben Thanh Market. Your tour will begin with collection from your hotel with a car pick-up or VIP limousine if you feel like riding in style. The first stop is the Independence Palace, which was built on the site of the former Norodom Palace.
Next is a trip to the War Remnants Museum, where you can see a large collection of artefacts from the Indochina wars. The tour finishes with a visit to Ben Thanh Market, the largest market in the centre of the city.
14 – Can Gio Biosphere Reserve Full-Day Tour by Luxury Speedboat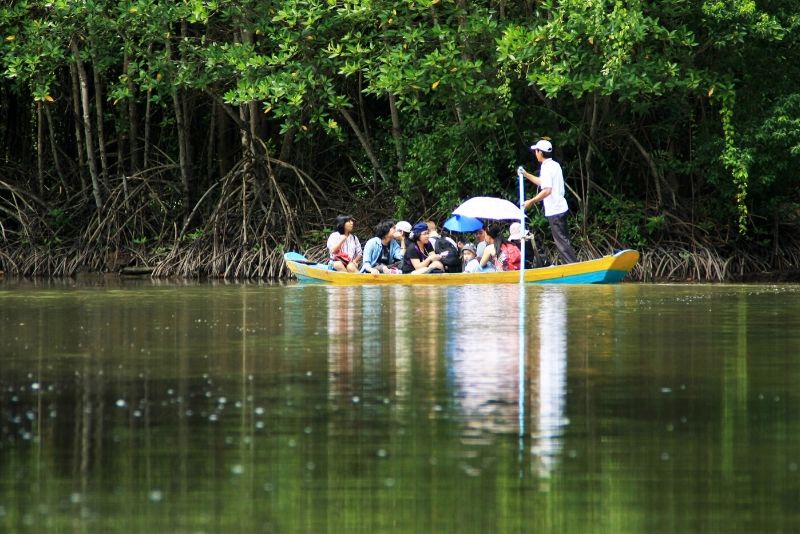 Go on an eco-adventure and travel from Ho Chi Minh City to Can Gio Biosphere. An expert guide will be on hand as you cruise through the canals of the Mekong Delta en route to a riverside market where you can enjoy the vibrant displays on offer.
The main event is next, with a trip to the UNESCO-listed Can Gio Biosphere Reserve. Here, you will see a giant bat lagoon and the mangrove jungle, which includes a crocodile reserve, gibbons and monkeys and change for some bird watching.
15 – Ho Chi Minh City Private Tour by Jeep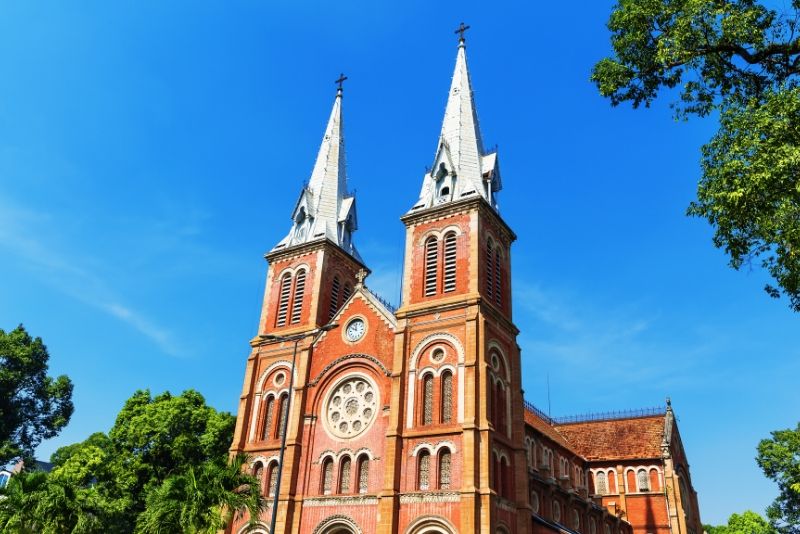 Roam around Ho Chi Minh City by jeep and see the most important landmarks. The tour lasts 4 hours and includes trips to the Reunification Palace, War Remnants Museum, Notre-Dame Cathedral, Ben Thanh Market, and more.
Best of all, you get to enjoy the whole experience in a jeep while an expert tour guide drives you around the city.
16 – Saigon Craft Beer Tour with Food Pairings on Vintage Vespa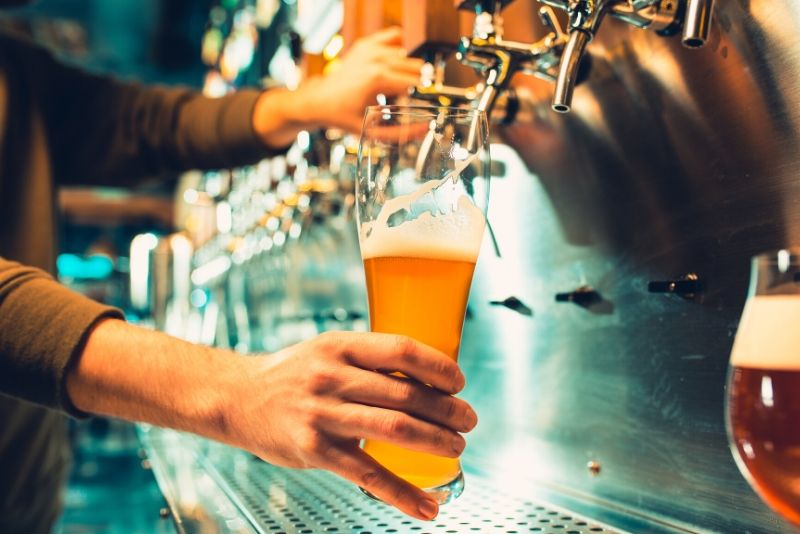 The Saigon Craft Beer Tour gives you the chance to experience some of the best beers in the city. Best of all, you get to ride on the back of a vintage Vespa – driven by an expert rider – as you discover Ho Ho Chi Minh City.
Each beer on this tour has been carefully selected by master brewers and gives you the chance to sample the best brews in the city.
17 – Private Tour: Ho Chi Minh City Half-Day Sightseeing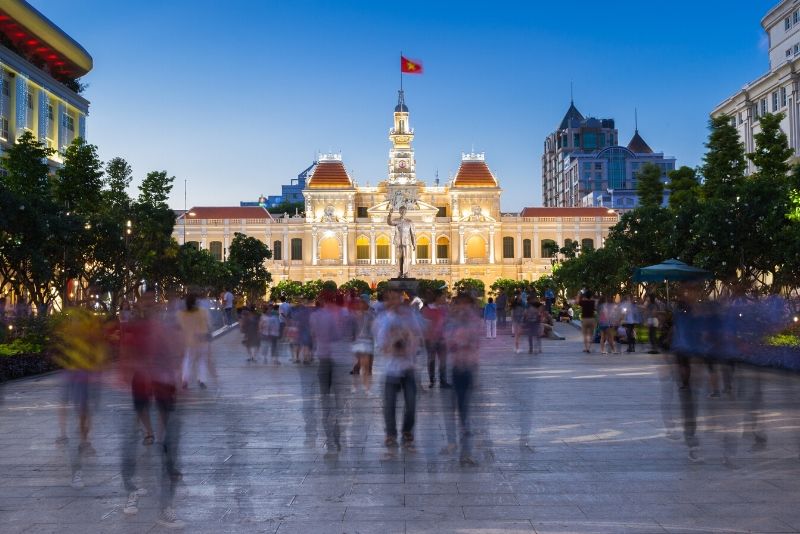 Go on a personalised tour with his half-day private sightseeing trip of Ho Chi Minh City. Get to see all of the city's best sights and tailor your itinerary to suit your needs.
Your private guide will offer suggestions on the best places to see, including trips to Chinatown (Cholon), the French Quarter and much more.