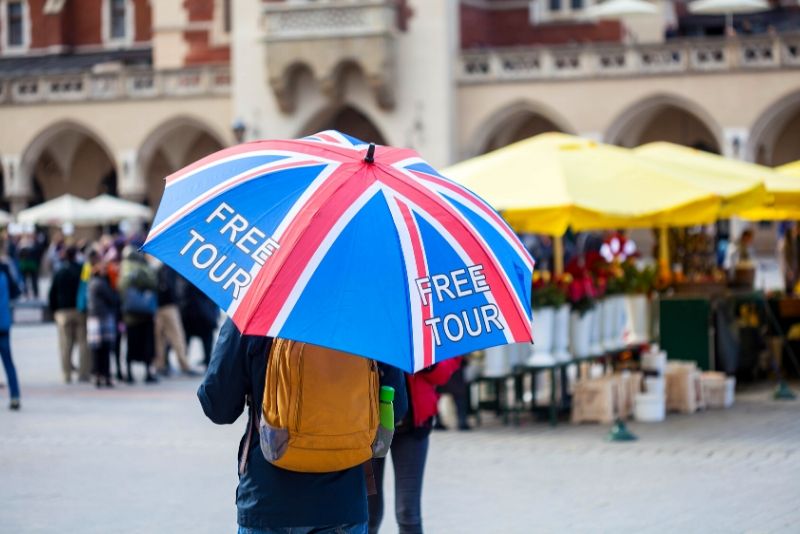 Are you looking for the best free walking tours in London? Don't know which one to pick?
Check our selection of the best free tours you can experience and enjoy an up-close encounter of London's opulent culture and eclectic architecture that are bound to etch themselves into your memory for life.
A visit to any one of the walking tours on this list is bound to add excitement to your trip, and best of all- they're free!
Please note that some free walking tours of London are exclusively in English, while others are in Spanish or other languages. Make sure to pick the right one.
1 – Free tour British Museum London
This tour takes you on a three-hour excursion to one of the most important museums in the world!
More than eight million objects are on display giving you a glimpse of two million years of human history and rarities.
A nesting ground for both the curious and the studious, this tour is plush with information guaranteed to equip you with the knowledge that will last a lifetime.
2 – Free Westminster tour + Changing of the Guard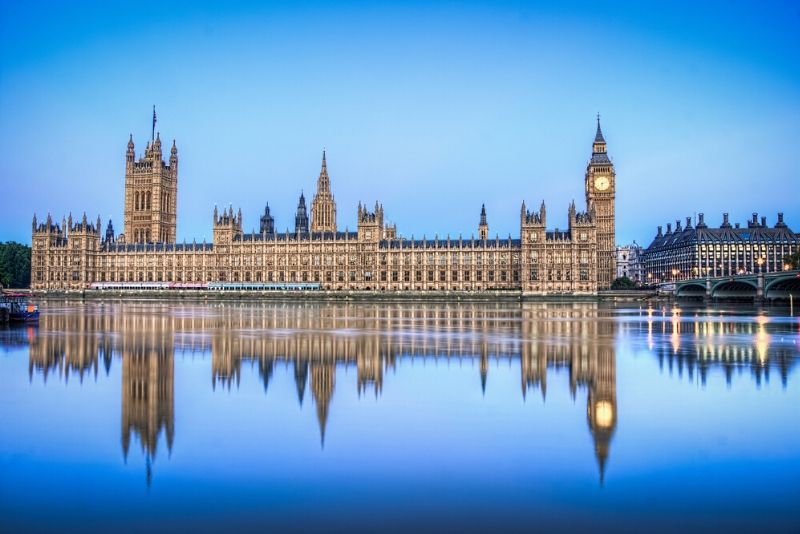 Considered one of the most distinguished Free Walking Tours in London, this experience is coupled with a chance to witness the Changing the Guard ceremony outside Buckingham Palace.
Learn about the fascinating history behind this iconic tradition while strolling along several locations famously occupied by the British Royals.
Pass by the renowned Big Ben, Westminster Abbey, the Houses of Parliament, and the Prime Minister's residence- this tour is packed with imperial features you're sure to enjoy!
3 – Royal London free walking tour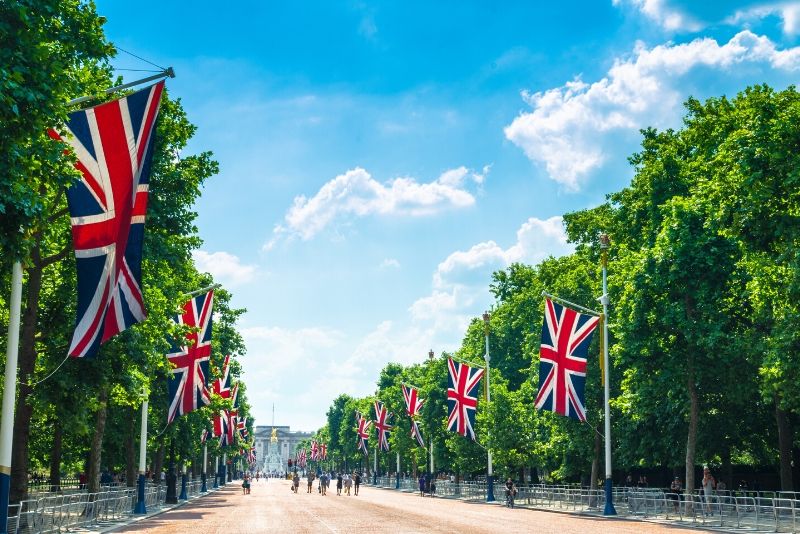 The most famous landmarks of London are all part of the Royal London free walking tour.
Get insight on London's Royal history as you take in the sites of Buckingham Palace, Covent Garden, Horse Guards Parade, Big Ben, and more.
Loads of information wait behind every feature of this two-and-a-half-hour tour.
4 – Full London in 6 hours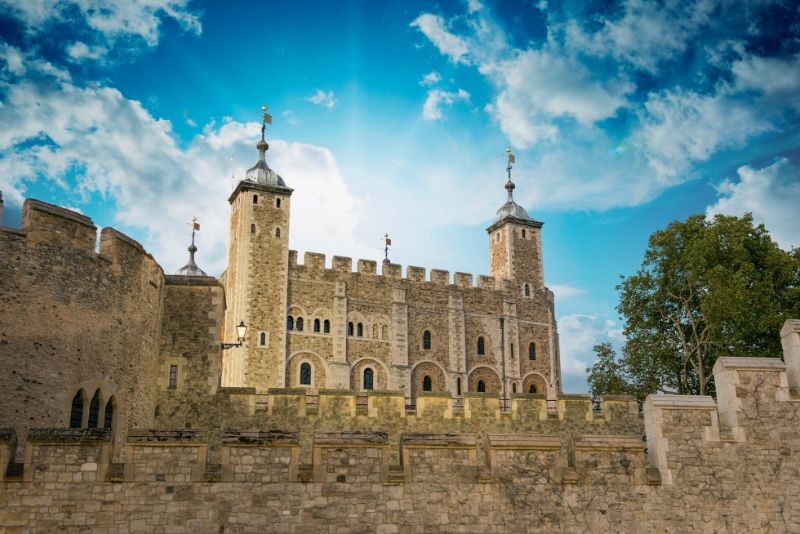 Got some extra time on your hands? Then use it to see the whole of one of the world's greatest cities!
Taste the food, uncover the ancient secrets of the City of London and visit world-famous landmarks like the Tower of London, Bank of England, and St. Paul's Cathedral.
You may think six hours is a long time, but in the end, you'll be begging for more after experiencing all the wonders that London has to share.
5 – London at Night – Royal Zone with Christmas Lights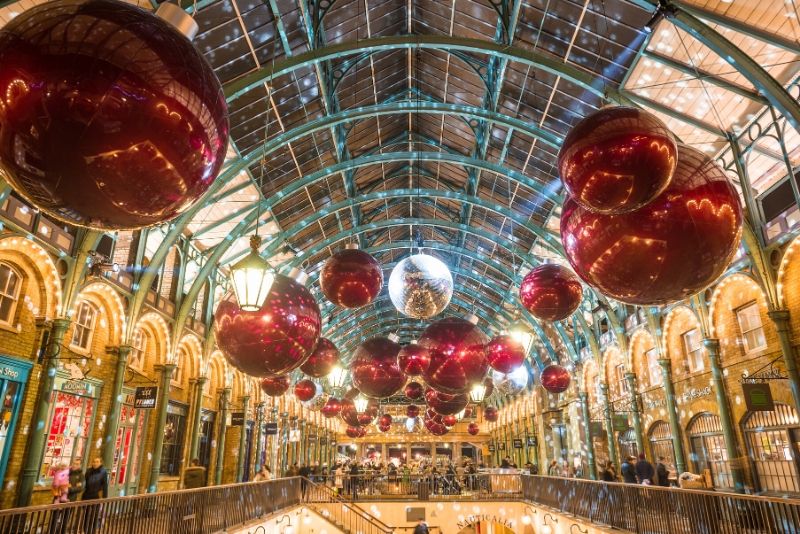 They say everything looks different at night, and you can judge for yourself while walking the London streets at Christmas time.
The legendary Christmas lights make this one of the best Free Walking Tours in London as they cast their majestic glow amidst the dark winter streets.
See Trafalgar Square, Covent Garden, British Parliament, and many other sites transformed with the festive gleams of Christmas lights in London!
6 – Free tour London Essential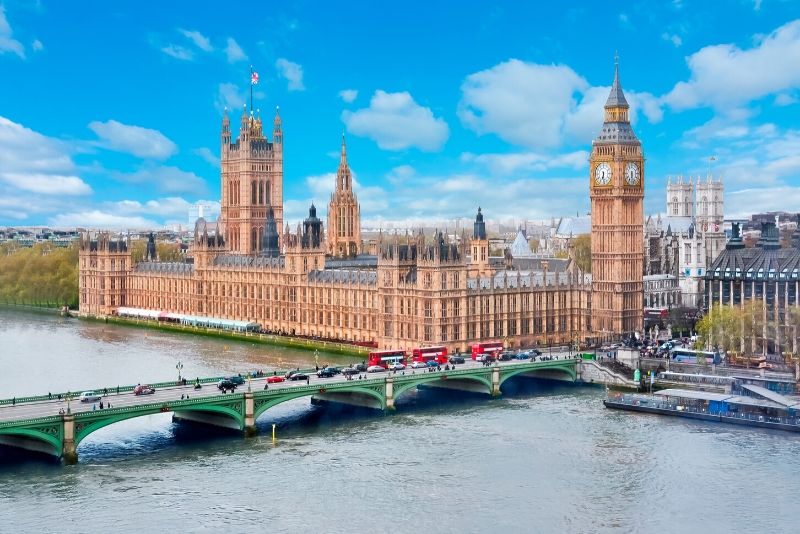 Tour the district of Westminster and learn about key attractions that make up Britain's culture.
You'll see the Buckingham Palace, the Wellington Barracks and the Houses of Parliament. You'll also take a walk through St James's Park and might even get a chance encounter with the pelicans there.
Big Ben and the Prime Minister's residence are also on the list, all while taking in the history of these sites along this significant route.
7 – Soho Free Tour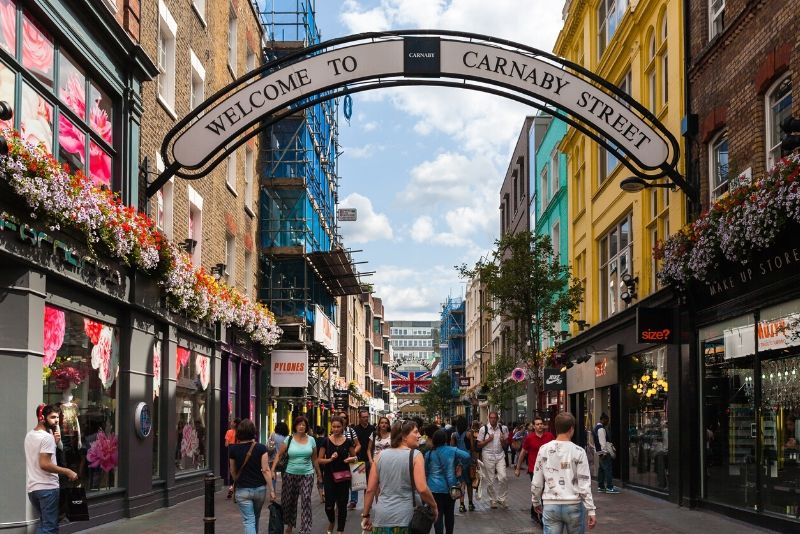 The scenic Soho neighborhood is a sight for sore eyes and is famously known for its connection to the likes of Carl Marx, Oscar Wilde, and Jimi Hendrix!
A place filled with artistic accents, eccentric architecture and loads of history, the Soho Tour will add flair and fancy to your London vacation.
8 – Camden Town Free Tour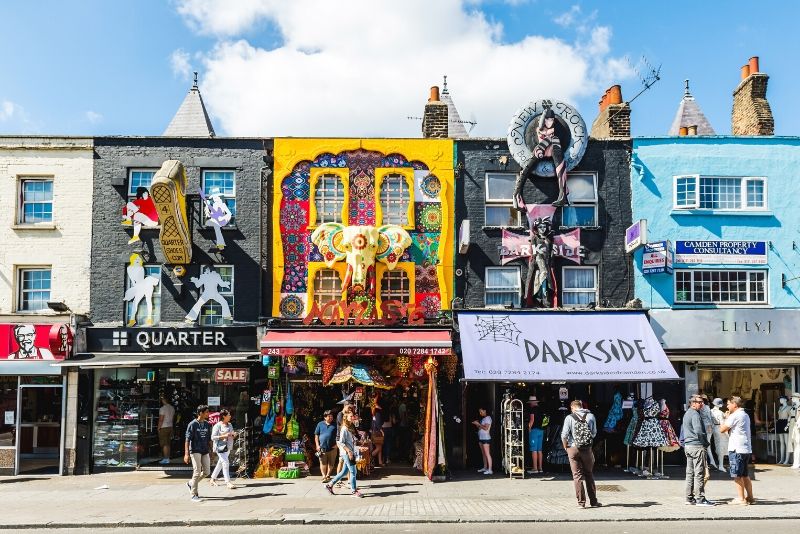 The 90's Britpop Movement is the secret behind the extravagance and eccentricities that make up London's most alternative neighborhood of Camden Town.
Vivid colors, quirky themes, and fantastic caricatures all make up the features of this tour.
You will get an intimate glimpse of the neighborhood's historic transformation over the years from a dwelling for the upper class to a bizarre ensemble of art, bars, and odd charm.
9 – Notting Hill Free Walking Tour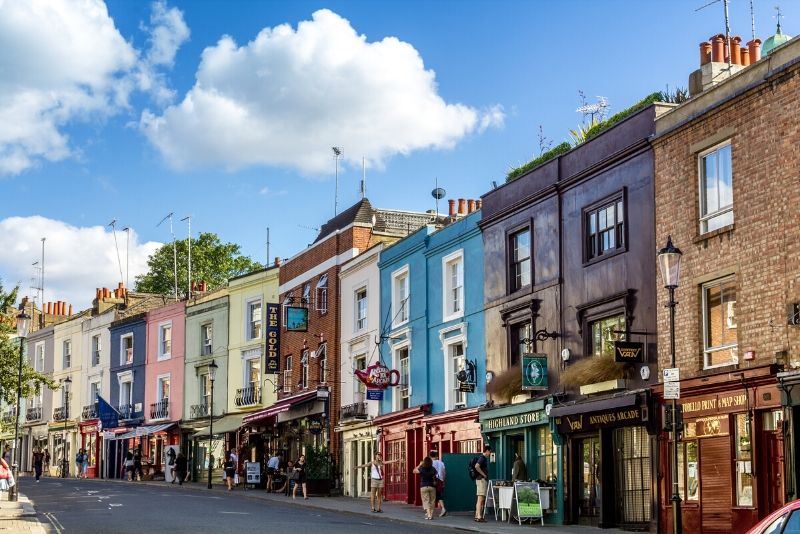 You must have seen the movie that got its name from this famous town, now you can take a walk through this affluent district with loads of famous sites.
From the homes of celebrities like Madonna and Robbie Williams to the quaint and colorful houses, bookstores, gardens, and markets, this is one of the free walking tours in London that you certainly need to add to your list!
10 – The beginnings of the City of London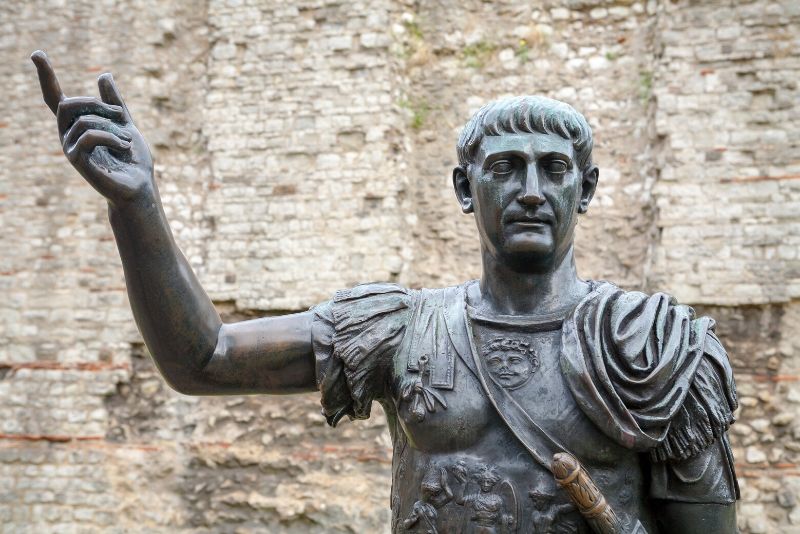 If you're a history buff, looking to learn about the origins of the City of London, this tour is the one for you.
Observe rare architecture built since Roman times, learn about the Great Fire of 1666 or visit the medieval castle of London and see its evolution over the centuries.
Marvel in the ancient wonders of London and their perseverance over all these years. This tour will certainly enrich studious minds!
11 – British Rock Free Tour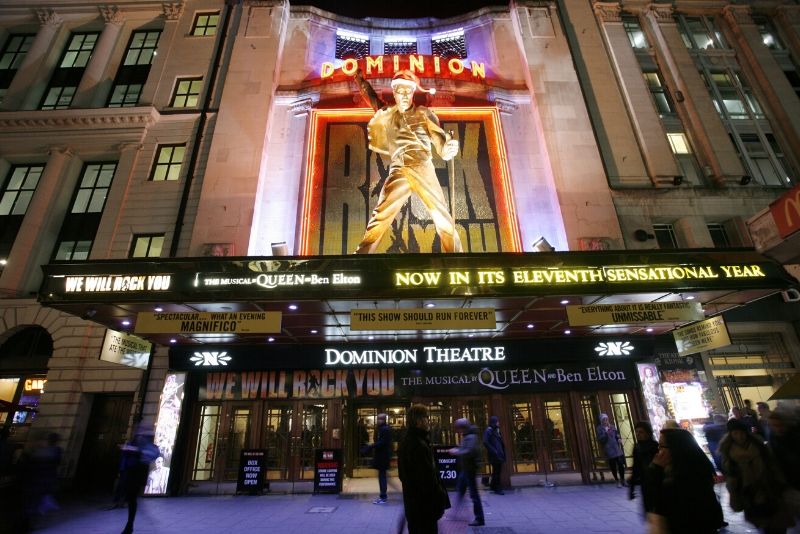 Renowned for its history and contribution to global Rock n Roll, this tour brings together the best of London's rock culture in one visit.
Discover stories of the Beatles and Amy Winehouse while visiting places with deep roots in rock music like Oxford Street, 100 Club, Miranda Club, Punk Movement, and many more!
12 – Free Harry Potter Tour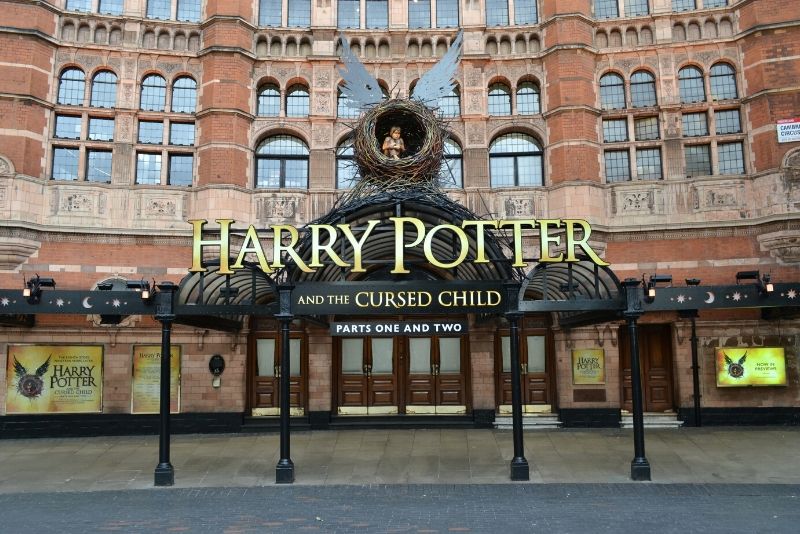 Of all the Free Walking Tours in London, this one is the most magical! Every step of the Free Harry Potter Tour takes you on an enchanted journey in and around London.
See all the amazing buildings that influenced author J.K. Rowling's penning of the iconic series.
Visit Diagon Alley and other shops where you can get unique memorabilia from the franchise!
13 – Free Street Art Tour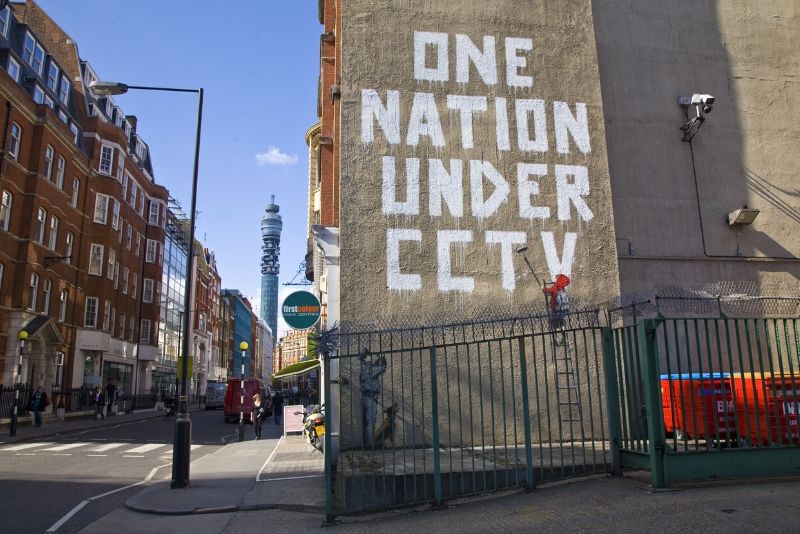 Bring out the street artist in you while walking the streets of London's East End- also known as the mecca for art enthusiasts from all over the world.
Be amazed by the extravagant graffiti art etched along the walls of various streets.
From Brick Lane, Shoreditch, Fashion Street, Bateman's Row, and Spitalfields, there are countless opportunities to take in awe-inducing street art on this tour.
14 – Bank of the River Thames Tour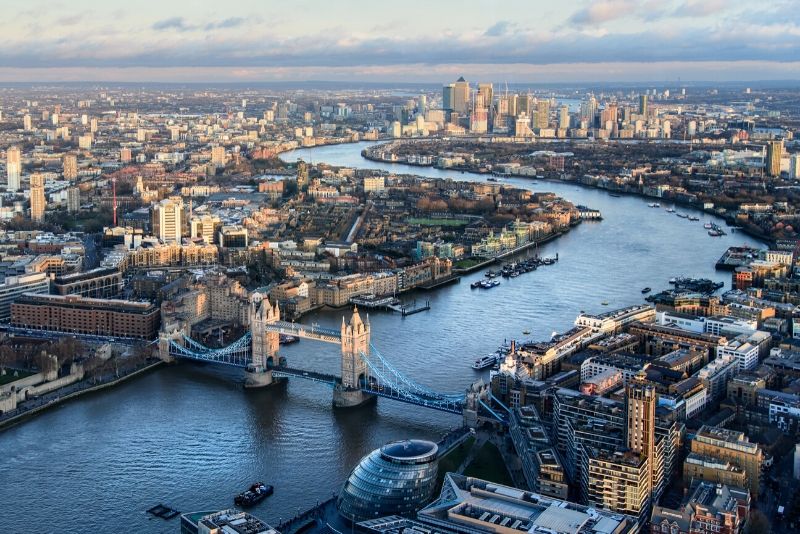 The Borough Market, the Cathedral of San Paulo, and The Millennium Bridge are only a few of the captivating landmarks that you will come across during this tour.
Learn about the history of the theatre of William Shakespeare or visit the locations of major productions like Harry Potter and many more!
15 – London Central Walking Tour by a Local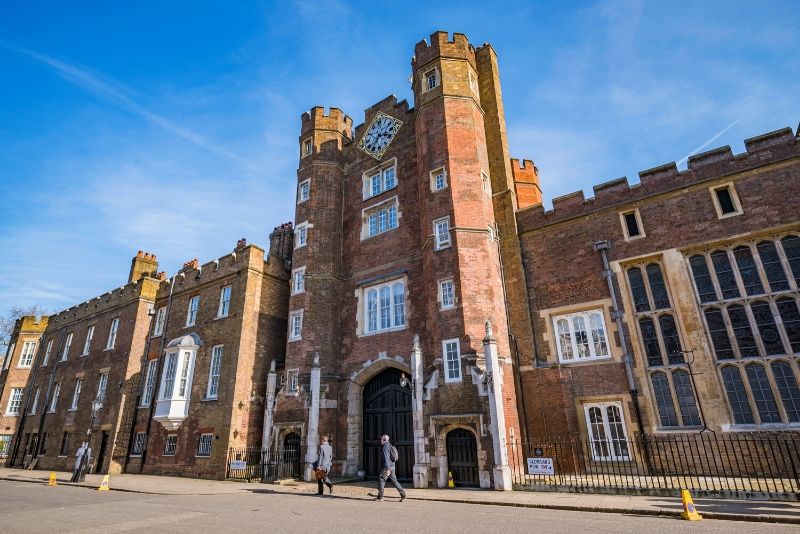 With fun and humor the main accessory of this tour, you will get to learn about the Queens of England and how they changed the world.
One of the most engaging Free Walking Tours in London, you will encounter all the famous landmarks of Central London, including the National Gallery, St. James's Palace, Queen Victoria memorial, and others.
16 – Free London Landmarks – West Side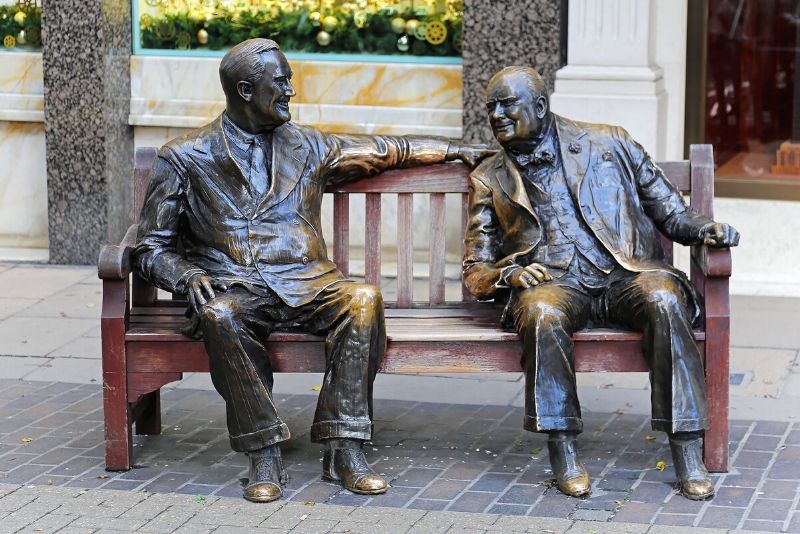 Learn unknown facts and secrets about the most popular figures in British history!
Tales of Henry the VIII, Guy Fawkes, and Winston Churchill await you as you walk past the buildings in which they lived and worked.
Hear the history of London's rise to becoming history's biggest empire and of the people who fought and died to defend it.
17 – London Night Walking Tour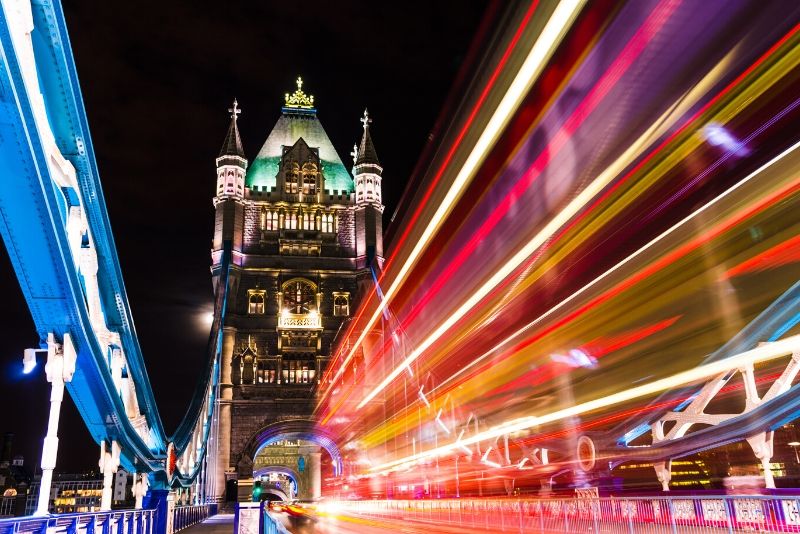 London at night is a sight to see, and you'll realize why once you make this one of your chosen Free Walking Tours in London.
Experience London like never before as you walk through Piccadilly Circus, China Town, Covent Garden, and other magically illuminated attractions while also indulging in the nightlife and bright city lights.
18 – Free London Food Tour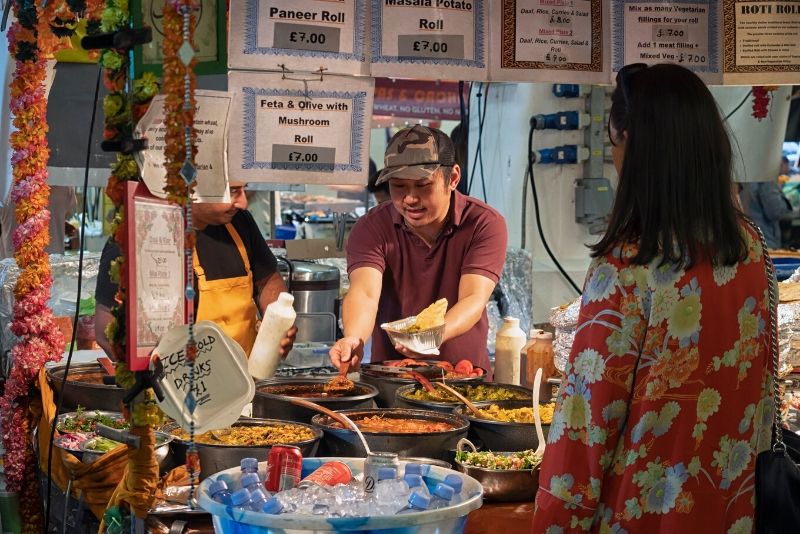 Let your palate be your guide on the Free London Food Tour!
Learn about the history of London's chic East End while savoring some of the best foods representing the myriad cultures and people who migrated to London.
Try London's famous chips or a sumptuous samosa – bite after bite you'll still want more no matter how many foods and stories you come across on this tour!
19 – London in a Day with Changing of the Guard and Views from Above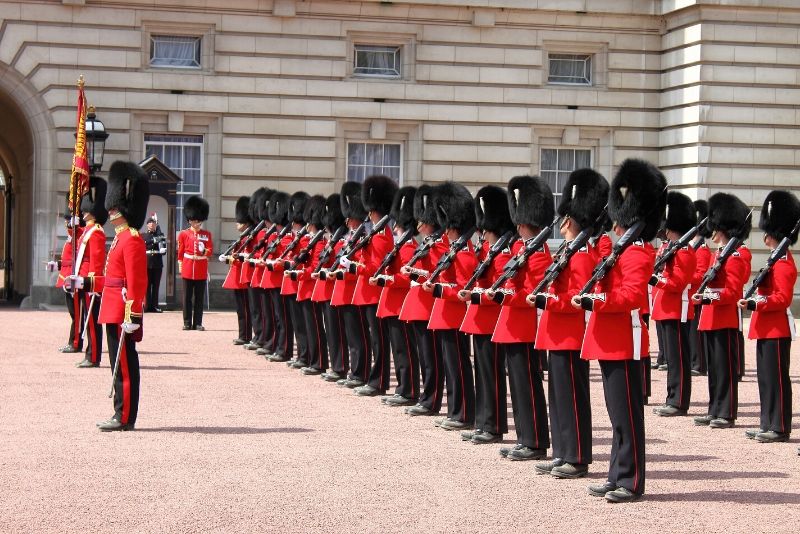 Did you say two tours in one day? Our wish is your command! This tour packs in a full day of must-see sites in Royal Westminster and the City.
Loaded with non-stop information as you visit the Buckingham Palace- where you'll see the Changing of the Guard ceremony –  the Tower of London, Trafalgar Square, and others-  you won't believe how quickly time flies while on taking in London in an entire day!
20 – The Origins of the City of Londinium Free Tour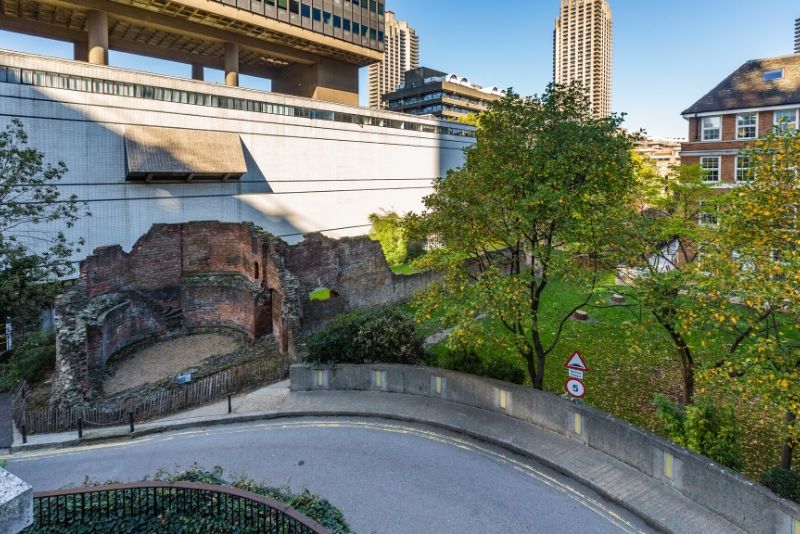 Founded by the Romans over 2000 years ago, the City of London has evolved into one of the world's most successful financial and business hubs.
On this tour, you can see both modern and ancient sites that make up this fascinating city including the Tower of London, the Bank of England, and the Old Church.
With deep-rooted history and endless fact-filled anecdotes, this tour will equip you with all the information you need about the origin of this city.
We hope you enjoyed our selection of the best free walking tours in London.
Do not hesitate to comment below if you have any questions regarding London's free walking tours.
Enjoy London and have fun 🙂