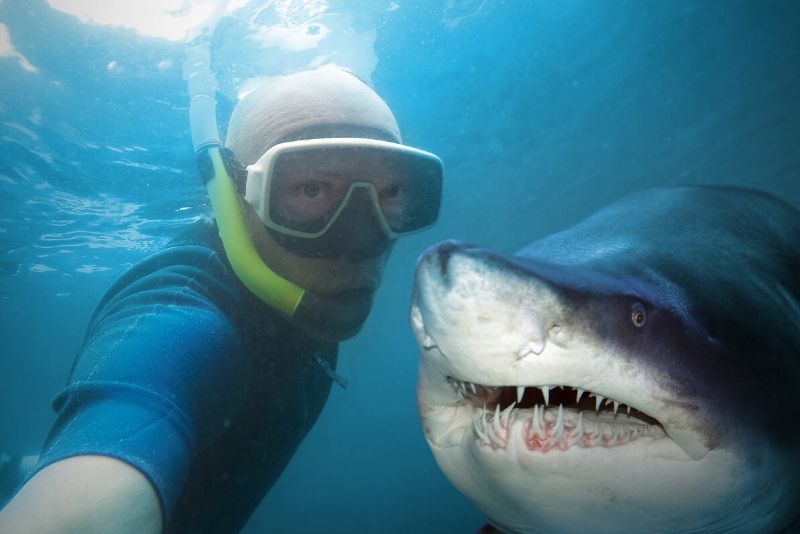 If you are a thrill-seeker, you've come to the right place. We've put together the 50 best adrenaline activities to do around the world so you can test your limits.
Read on, enjoy and get ready to live life on the edge again.
1 – Ice cross karting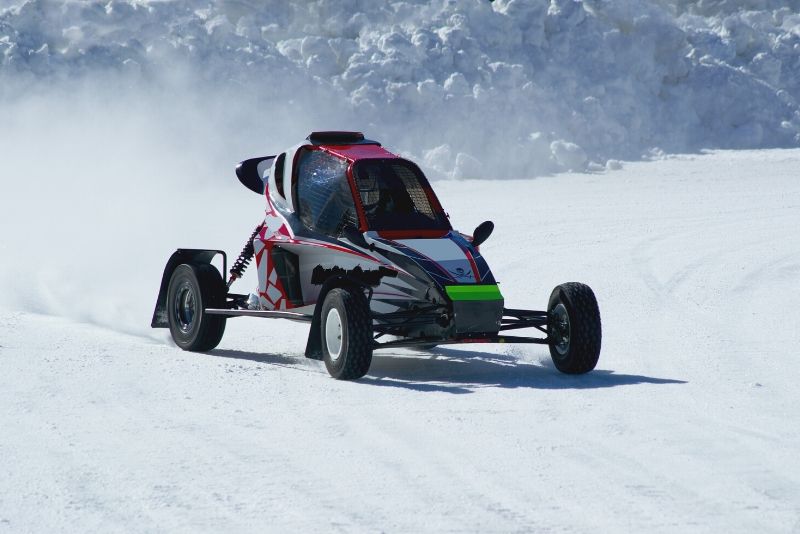 Twist and turn with the activity of ice cross karting, which sees you getting behind the wheel and pulling off techniques as you navigate an ice-driving circuit.
Anyone can zoom down a smooth road, but real thrills come in the form of driving on frozen lakes forwards, backwards and sideways!
2 – Megavalanche bike racing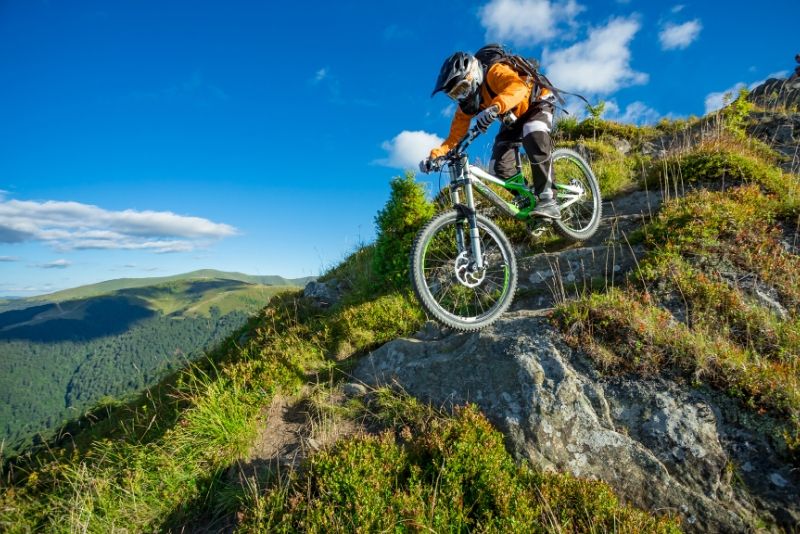 There's only one way to go, and it's down, down, down. At least it is if you're hopping on a mountain bike to experience a megavalanche race.
It is held every year since 1995 at the Alpe D'Huez ski resort in the French Alps.
Get off the beaten track and twist and weave while hitting top speeds on your bike.
3 – Bobsleigh riding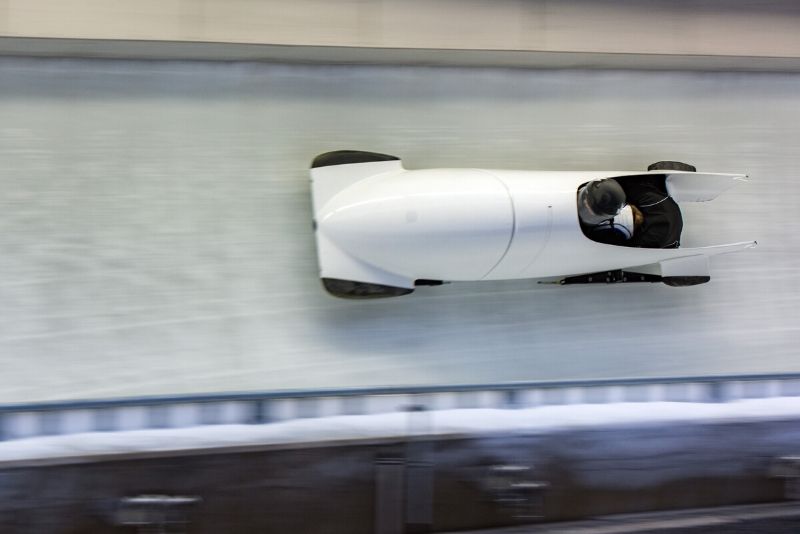 Looking for a genuine adrenaline-pumping experience?
Bobsleigh is one of the most popular extreme sports and involves descending down a narrow iced track in a gravity-powered sleigh.
There are various levels to bobsleigh, and it can be done at multiple locations – some of which provide spectacular views.
4 – Heli-skiing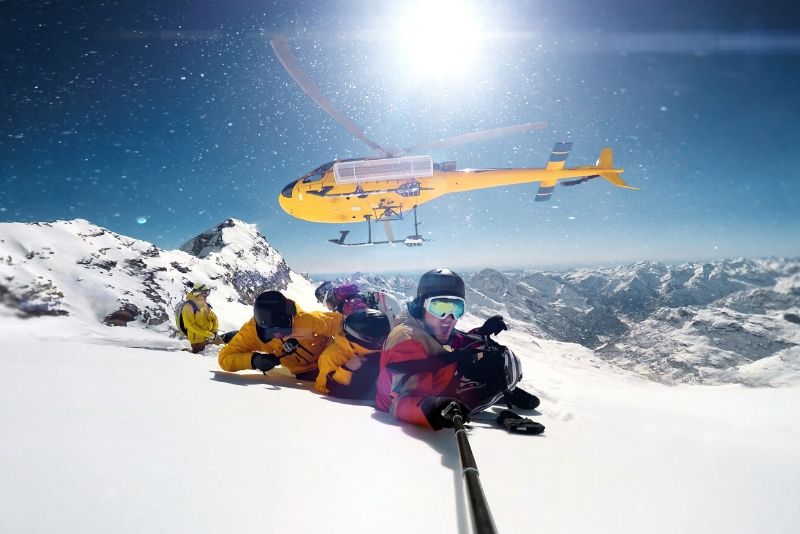 Heli-skiing is one of the best adrenaline activities you can experience on a mountain, but it's not for the weak at heart.
Downhill skiing is one thing; it's a whole new level when you're doing it while stepping out from underneath a helicopter's propeller.
Glide off into the wilderness as a chopper takes you to mountainous peaks that are unreachable from a typical ski lift.
5 – Slacklining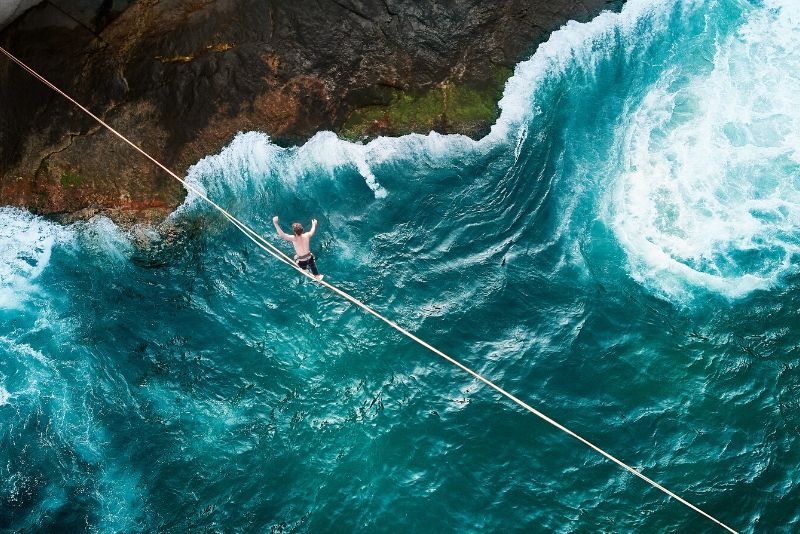 Most people think that slacklining is walking on a short line between two trees. In reality, however, it's something much more adventurous.
Yes, you walk along a thin line between two objects, but those objects could be across a 100-foot canyon or over a deep lake.
One thing's for certain, though: you need great balance to become an expert slackliner in the most testing conditions.
6 – Ice climbing
Climbing on rocks is mild stuff. If you're really looking to test your levels of extremity, we recommend that you try ice climbing.
Traverse thick layers of ice as you pass glaciers and frozen waterfalls on a scenic, yet extreme, adventure.
Climbing can be risky, but for many, it adds to the thrill of scaling frozen mountains in sub-zero temperatures.
7 – Bungee jumping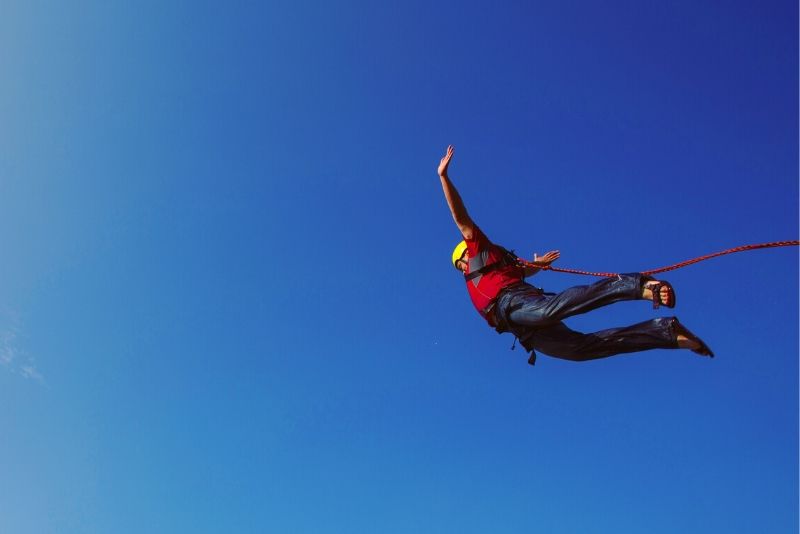 A favorite with many thrill-seekers, and an excellent entry-level activity for those new to high-octane adventures, bungee jumping has become one of the most popular holiday pursuits.
There are different levels to bungee jumping, which means you can still get your kicks whether you're a novice or pro.
The best jumps, however, take place to the backdrop of stunning scenery, such as The Ledge in Queenstown with its sweeping views of Lake Wakatipu.
8 – Skydiving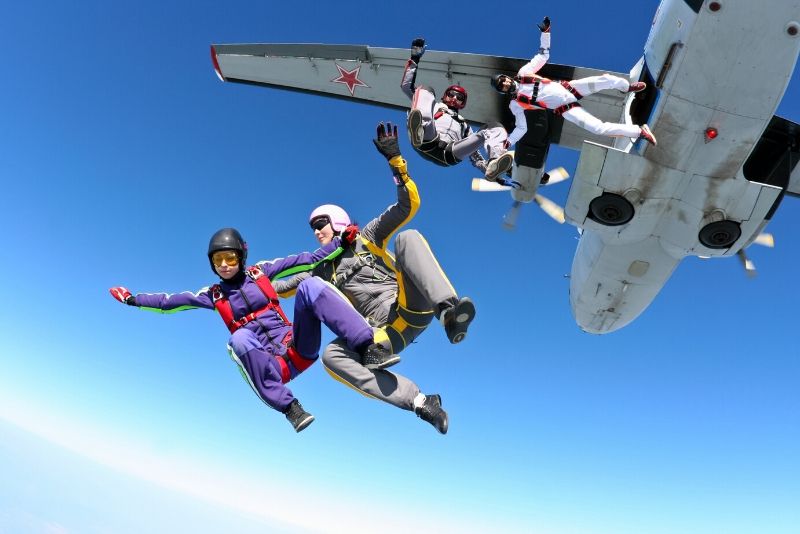 An all-time favorite, skydiving is one of the original extreme sports. It's hard to beat the rush of jumping out of a plane tens and thousands of feet above the ground.
Plummeting down to earth at 120 miles per hour usually provides enough of a rush to satisfy even the biggest adrenaline junkie.
So, next time you're seeking an adventure, rise to the challenge, hope on a plane and try skydiving.
9 – Extreme kayaking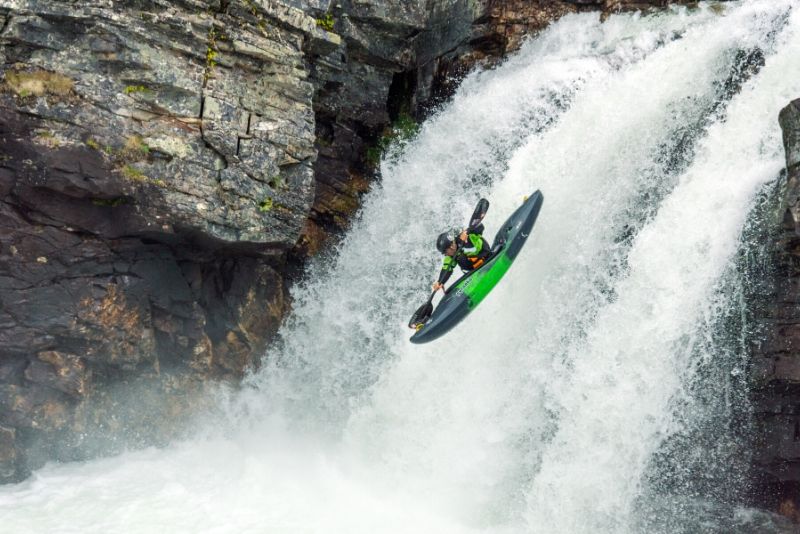 If you're bored of flatwater kayaking, take it to the next level with the extreme version.
Also known as whitewater kayaking, extreme kayaking sees you racing down tricky-to-navigate sections of whitewater.
The United States is particularly famous for extreme kayaking – especially at the Grand Canyon, where you need to be at the top of your game to master the testing conditions.
10 – Canyoning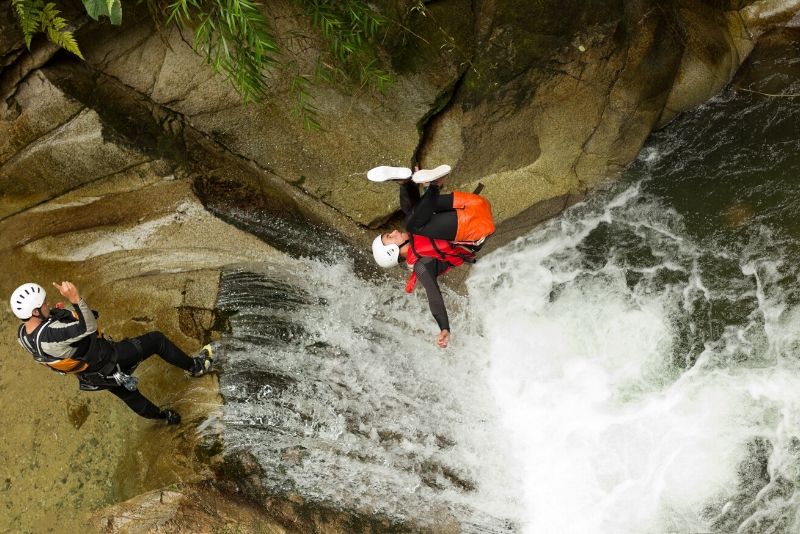 Also known as gorge walking, canyoning involves swimming through rocks pools, climbing over rocks and sliding through narrow cracks.
Be prepared to wade, swim and crawl as you navigate steep, wide-open rivers and deep, narrow slots in canyons.
You can make your experience even more exciting by combining canyoning with abseiling and cliff jumping.
11 – Running of the bulls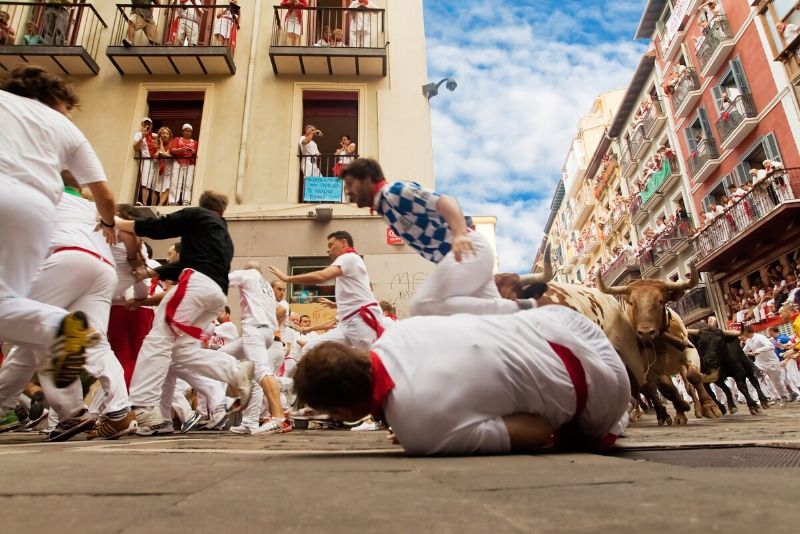 Bullfighting is one of Spain's most significant traditions, but it's not the only one that involves bulls.
Running of the bulls is an event that takes place every July in Pamplona and involves running in front of a small group of loose cattle.
Even if you don't make it to the event, there are still plenty of tours where you can ride with bulls. Just make sure you're ready to mix it with these wild animals.
12 – Fighter-jet flying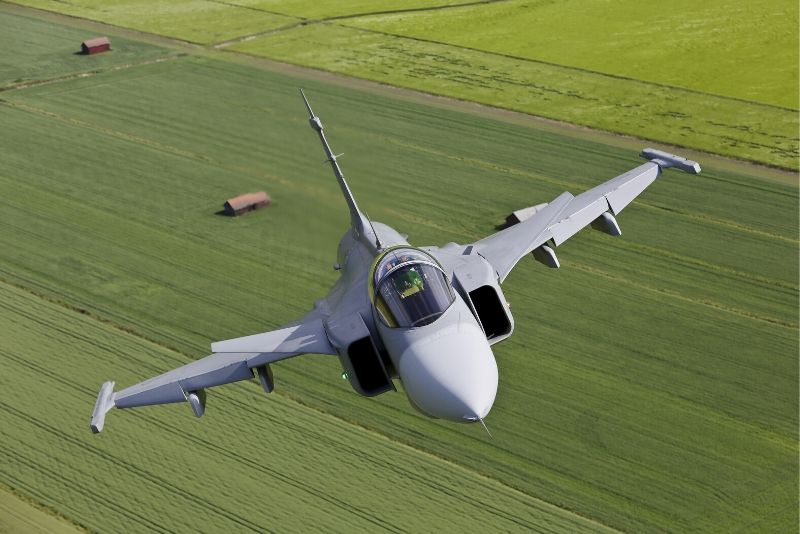 Take things to the next level with an intense session of fighter-jet flying.
You don't even need to fly the plane to experience the rush, as a professional pilot will be on hand to make sure everything runs smoothly.
Take to the skies in a Supersonic MiG-20 Fulcrum interceptor or an Aero L-39 Albatros and pretend you're in the scene of a blockbuster action movie.
13 – Cage diving with sharks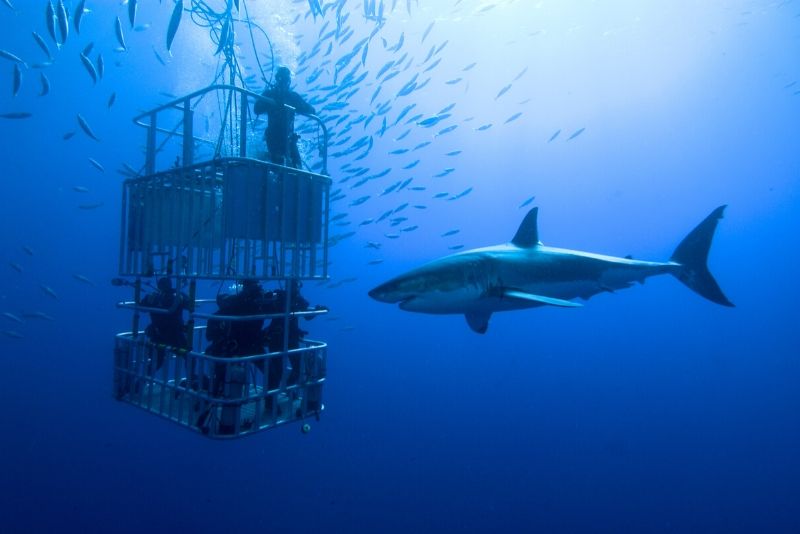 Looking for some water adrenaline activities? Go cage diving in Cape Town and get up close and personal with jaws and pals.
Ok, so you might not see Jaws himself, but cage diving provides the opportunity to see spectacular Great Whites face to face.
Surround yourself with these razor-tooth sharks and see how they operate as the apex predators of the sea.
14 – Zero gravity flight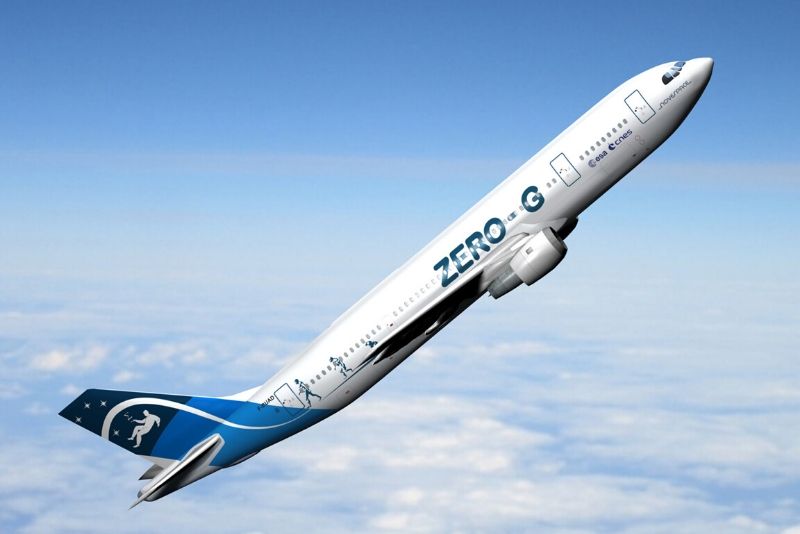 Most people get on an airbus plane to venture to a luxury travel destination, but you can experience one in a completely different light.
A zero-gravity flight means you'll feel weightless as you glide around and fly through the air.
This is a superhero level of extreme experiences and one of the most unique adrenaline activities to enjoy.
15 – Storm chasing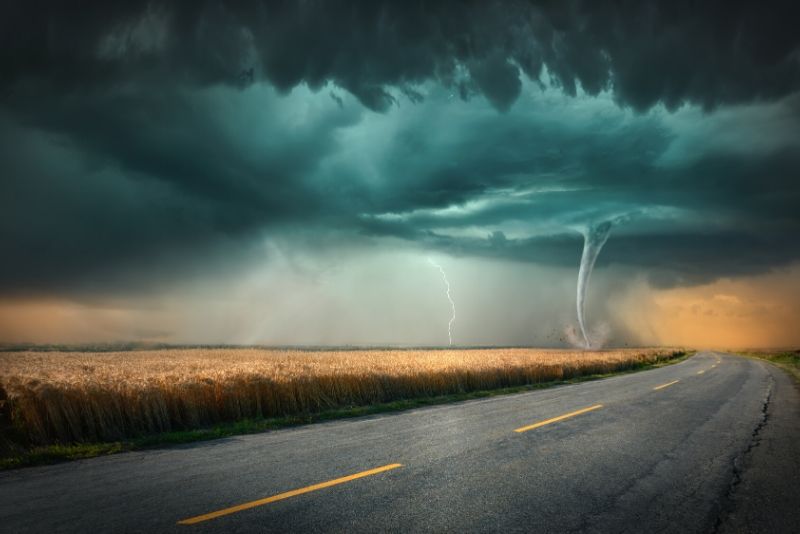 Most people run from storms. But then most people aren't thrill-seekers who pursue the extreme.
Storm chasing could see you going in pursuit of a tornado or a superstorm to experience nature at its most primal.
A storm-chasing tour is your chance to get in the belly of the beast with a professional guide and witness nature in its rawest moments.
16 – Speed flying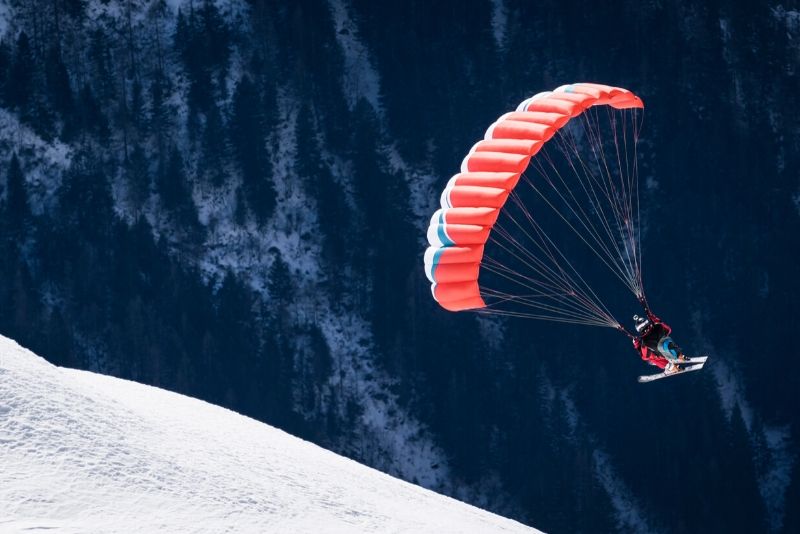 Paragliders and skydivers were looking for something new to push their adrenaline buttons, so they created speed flying.
Particularly popular in Europe, speed flying sees you launching off mountains and gliding over peaks.
Combine paragliding and parachuting for a crazy and insane experience that will leave you breathless.
17 – Wing walking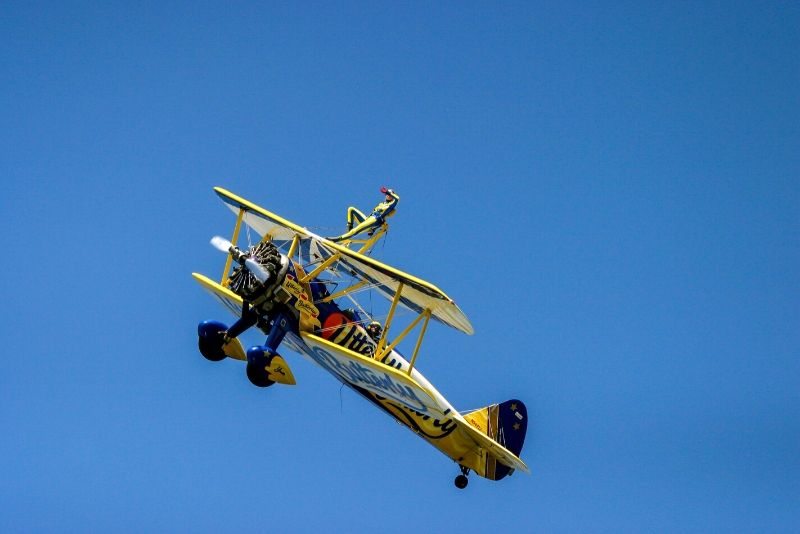 Originally a daredevil stunt (so you know it's extreme), wing walking is the act of moving along the wings of a biplane during flight.
If you've got the bottle, wing walking provides you with the chance to move between two planes in one maneuver.
You might want to take a training session first, though: wing-walking speeds range between 128 kilometers per hour and 260 kilometers per hour
18 – Cage of death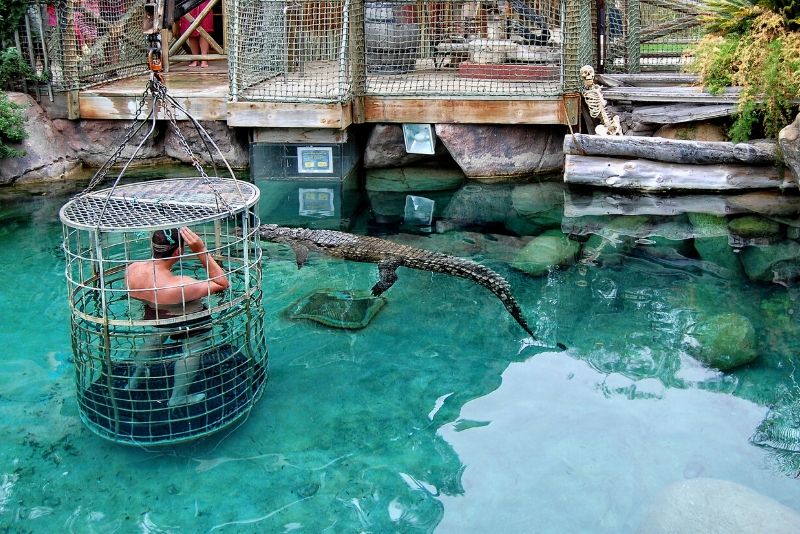 If you think coming face to face with a shark while you're in a cage is pushing your limits, just wait until you get in a cage of death.
Cage of death dives features a chance to spend 15 minutes in the water with a 5m+ saltwater crocodile.
Gaze into the reptile's eyes as you stare at their prehistoric features and see them up close and personal.
19 – Wingsuit base jumping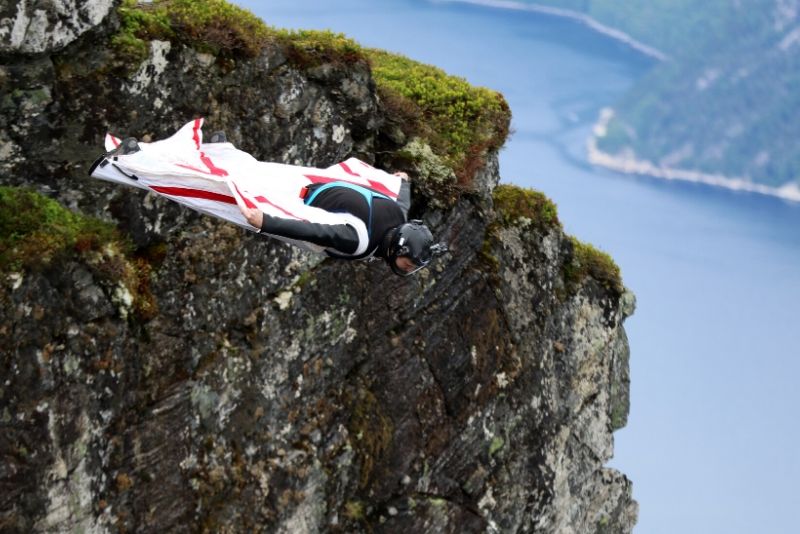 Suits are made from highly durable fabrics that allow jumpers to soar through the skies, before releasing their parachute and drifting slowly to the ground.
If you fancy yourself as a bit of a daredevil, then wingsuit base jumping might just be what you're looking for.
20 – Jet boating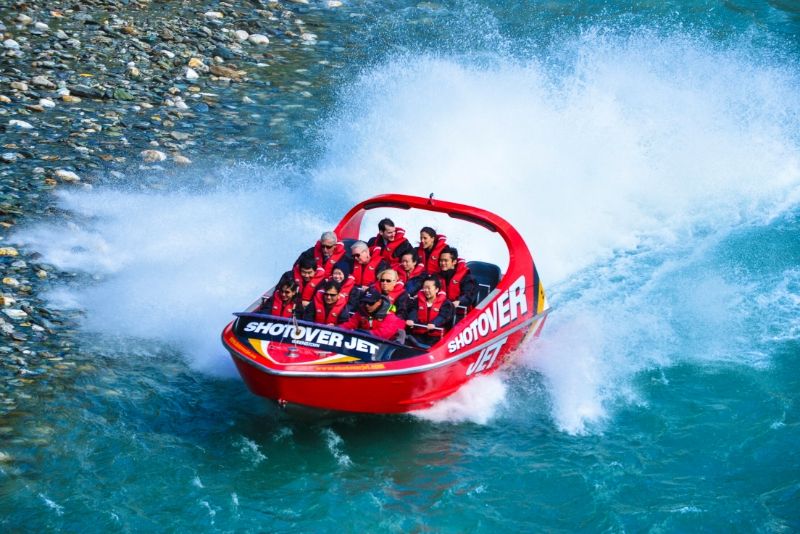 Head to New Zealand for a spot of jet boating and feel the acceleration as you dart off into the rapids.
Developed in the 1950s to allow navigation of the shallow Canterbury rivers, today a jet boat experience is somewhat different.
You will power through narrow river gorges, coming face to face with rocks while skimming across the water in what is a thrillful experience.
21 – Rally driving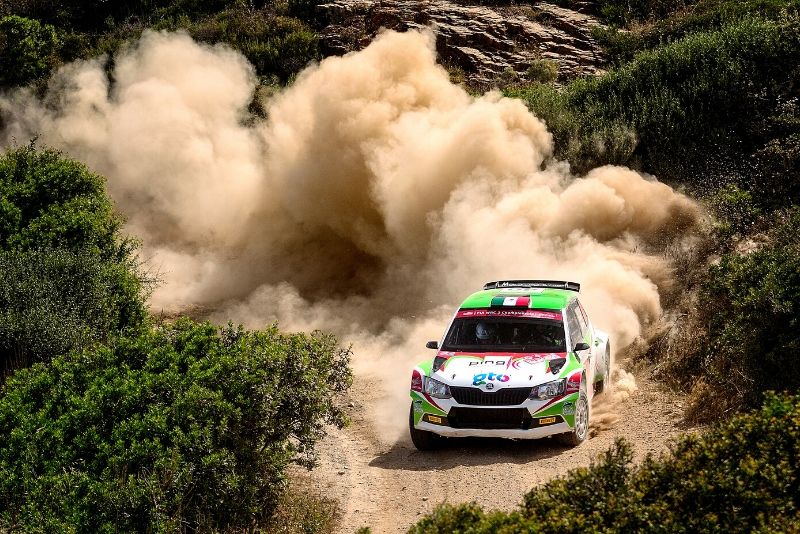 Put the pedal to the metal and get behind the wheel for a wild rally experience.
The extreme motorsport includes drifting through dirt tracks while reaching maximum speed.
Learn a whole new set of driving skills as you buckle up and navigate mud and gravel tracks in your rally car.
22 – Cliff jumping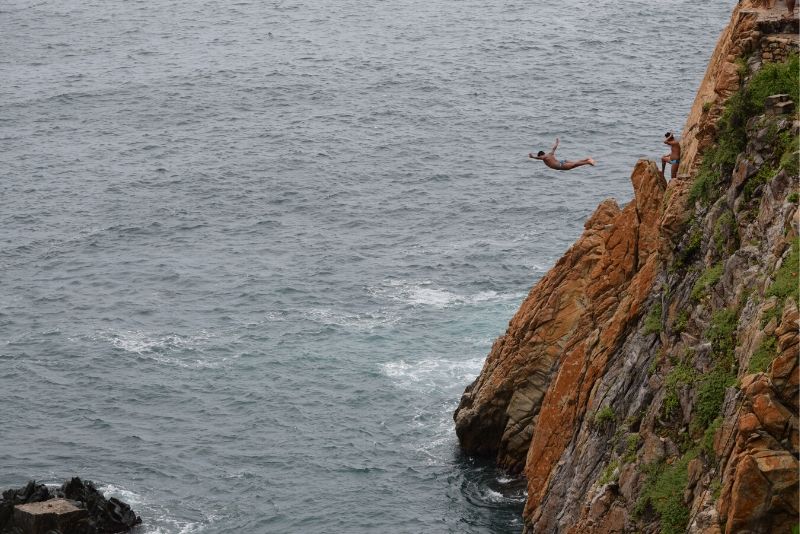 How high is too high? That's a question for cliff jumpers who are looking to push limits.
Jump off a cliff and enjoy free-falling as you hit the waters while being surrounded by nothing but nature.
Then take it to the next level by tombstoning, which is when you jump with no equipment.
23 – Extreme hiking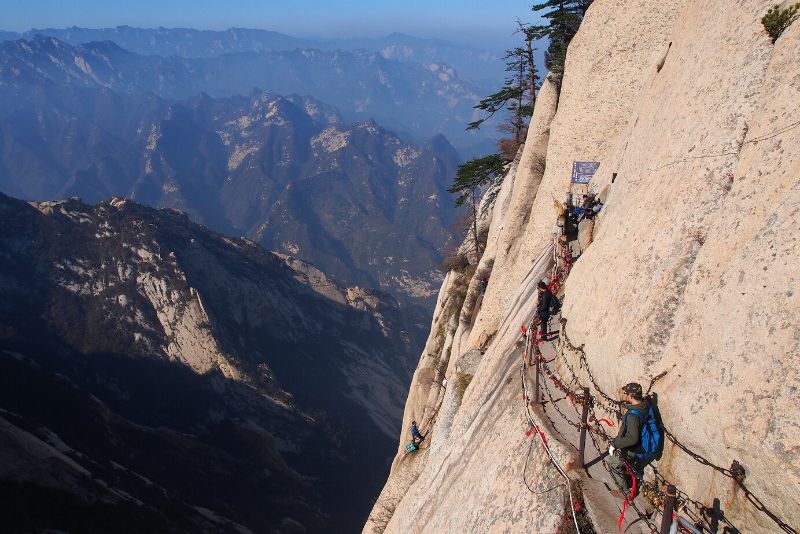 Go on an extreme hike and navigate mountains and dense woods without any clear trails.
The best hikes are usually the extreme ones, especially if you're looking to push your limits.
From Mount Hua in China to El Caminito del Rey in Spain, there are plenty of extreme hiking trails to explore all over the world.
24 – Ice swimming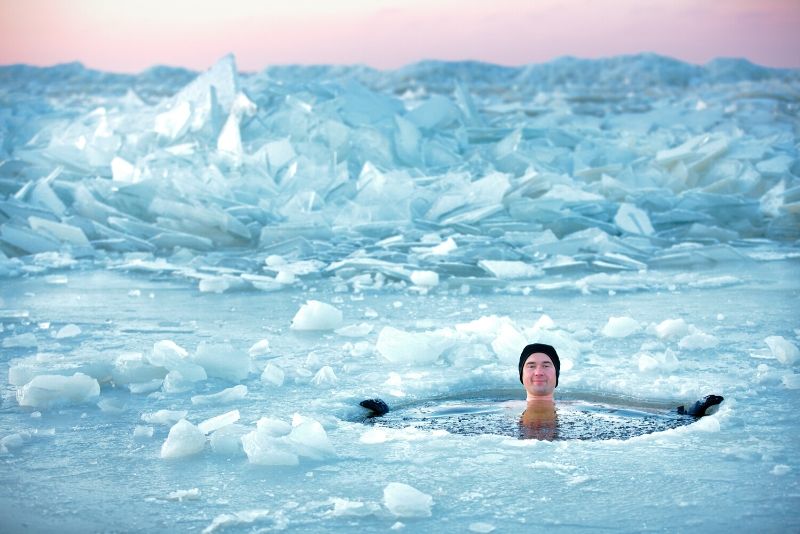 Also known as winter swimming, ice swimming is a world-renowned activity that sees people dipping into freezing waters during the winter.
Waters are typically 5c or below, and participants enter with their swimming wear – no wetsuits or body warming gear.
There's even an annual ice swimming championship, just in case you feel like taking on the world's best.
25 – Tank driving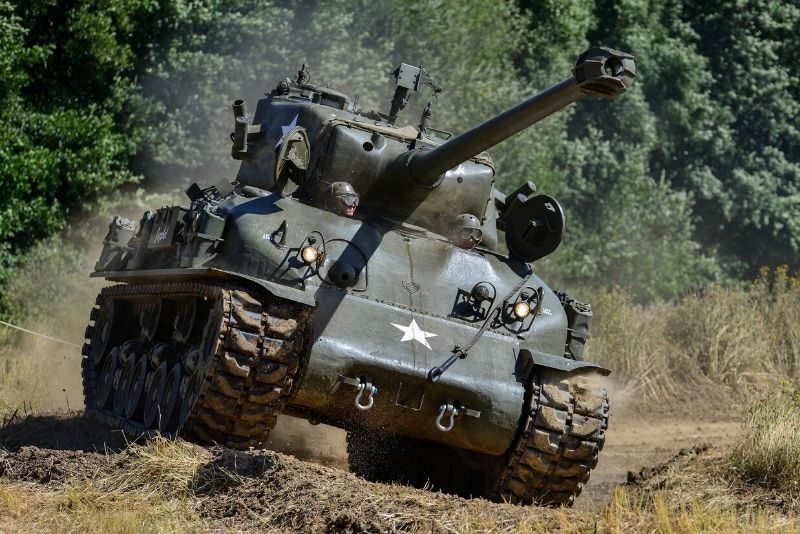 Do you wish to experience a living military history adventure? Have you ever wanted to drive a tank?
Driving a tank is a once in a lifetime experience. Learn to drive around, shoot guns, and crush cars.
This is one of the craziest activities to do.
26 – Rodeo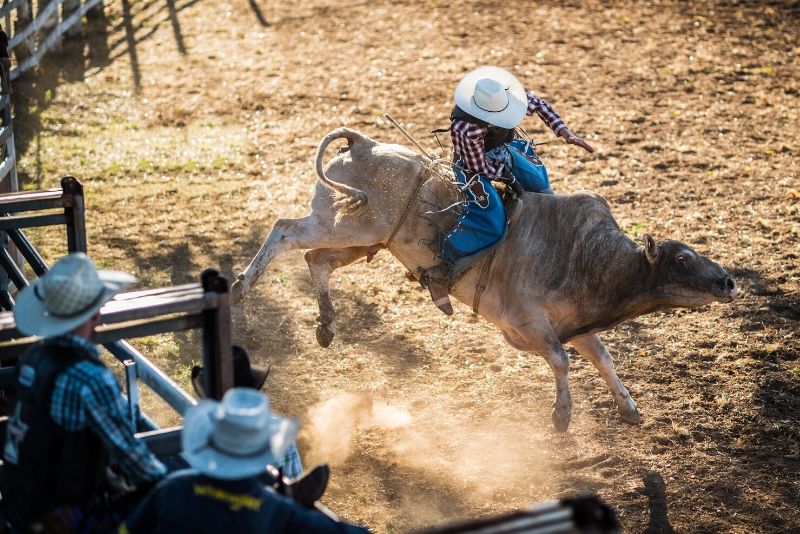 Embrace your inner cowboy (or cowgirl) and see how long you can last on a horse (or bull) as it roams free at a rodeo event.
The oldest sport going just so happens to be one of the most extreme, and you don't even need to jump 30,000 feet out of a plane or kayak down a river.
27 – Volcano boarding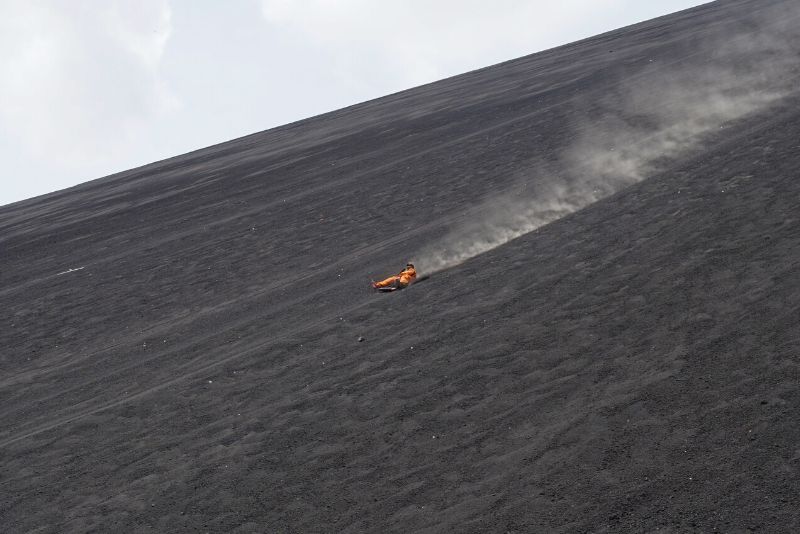 Visit the Cerro Negro Volcano in Nicaragua and sandboard down slopes while admiring the striking landscape.
The adrenaline-filled ride is sure to get your heart racing as you rocket down the 1,600-foot summit.
It's one thing riding down a mountain; it's another experience entirely doing it on a volcano.
28 – World's steepest roller coaster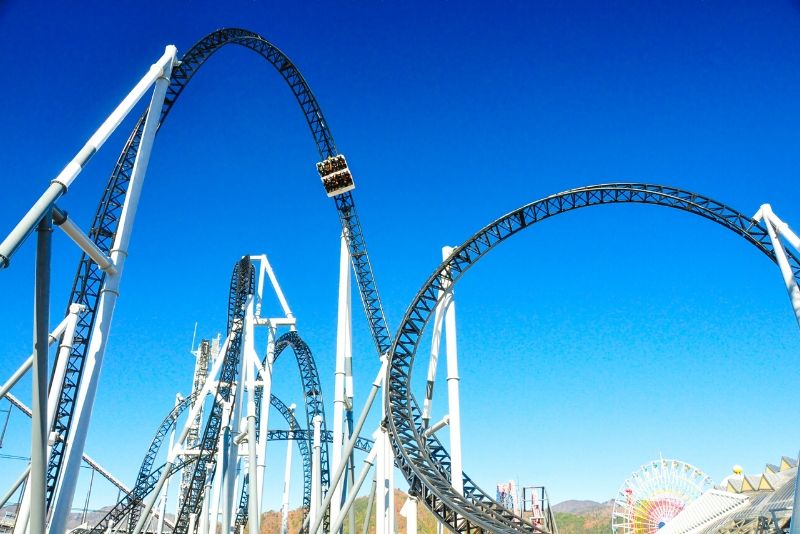 Takabisha is the world's steepest roller coaster, and it's located in Japan.
The Gerstlauer Euro-Fighter steel roller coaster is located at the Fuji-Q Highland theme park in Fujiyoshida. It's the second steepest drop in the world.
Climb 141 feet and then plummet to the bottom while going on one insane and crazy ride.
29 – Water buffalo racing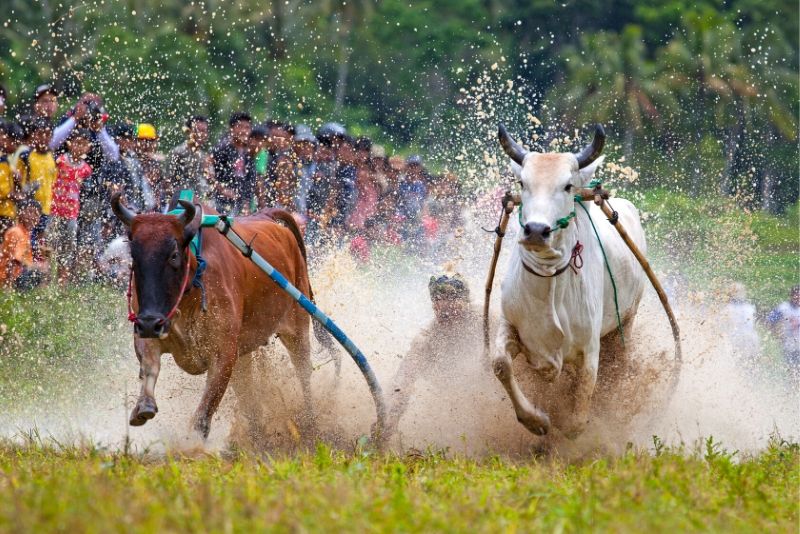 Known as Barapan Kebo, traditional buffalo races are held by Samawa tribes and are popular activities for thrill-seekers.
Participants balance on small wooden chariots and are dragged through shin-deep mud by a pair of buffaloes moving at speeds of over 50 kilometers per hour.
Who needs to race cars when you can race buffalos?
30 – Gliding
One of the ultimate adventure sports, gliding provides an opportunity to get your heartbeat racing to the maximum.
It involves flying an unpowered aircraft while using the same currents of air that birds use to fly. Gliding offers a genuine rush as you soar to great heights without any motor power.
Flights typically average speeds of over 160 kilometers per hour.
31 – Street luge riding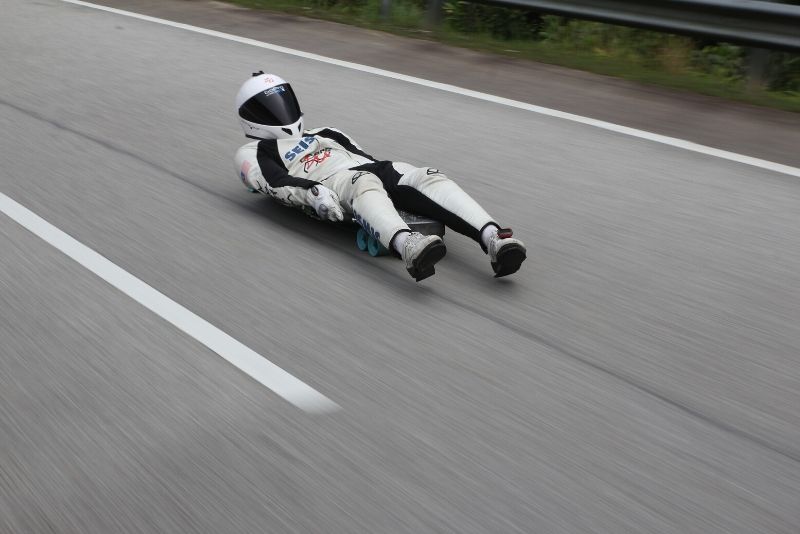 Chasing adrenaline activities in the summer? Try street luge.
Considered as an outgrowth of downhill skateboarding, street luge is an extreme gravity-powered outdoor sport.
Race downhill feet first only inches from the ground down a paved road.
32 – Big wave surfing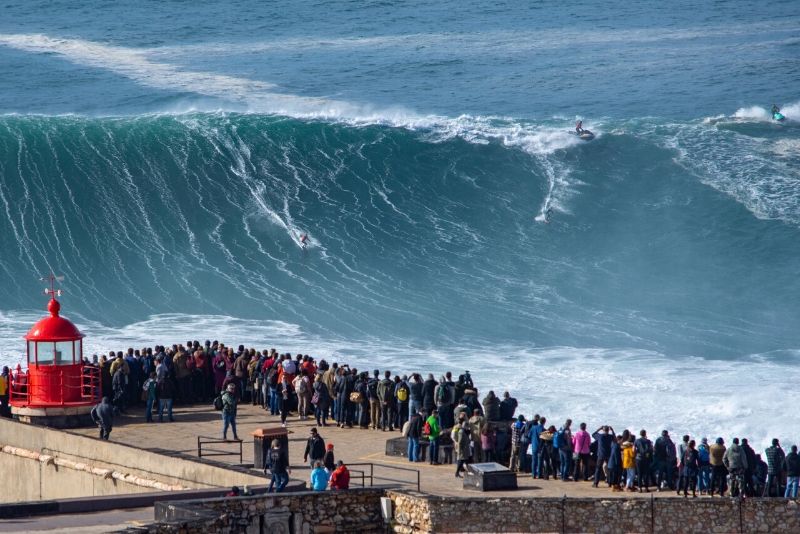 Mild climates and natural beauty are what you'll find in Nazare, Portugal. Oh, and the biggest wave in the world.
The best surfers on the planet head to Nazare and ride the largest wave around, which rises to between 80 and 100 feet.
As they say, "surf's up, man." But only if you can hack it with the best cowabunga dudes and dudettes around.
33 – Snowkiting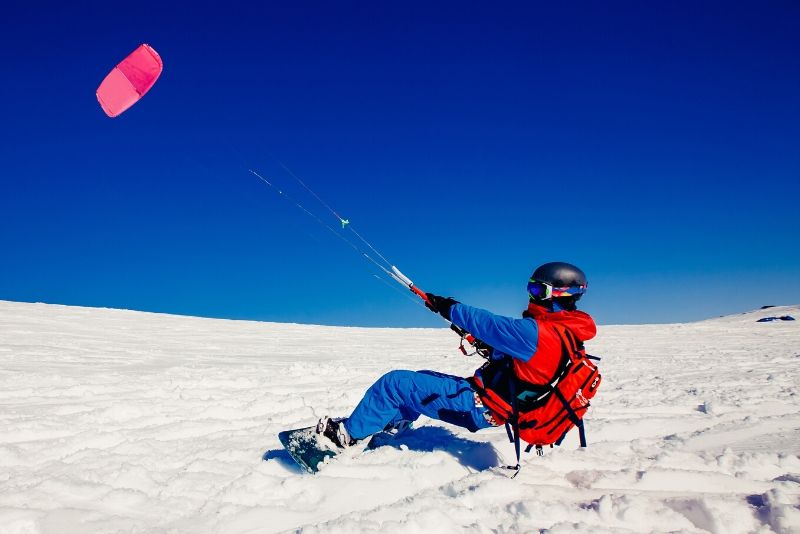 Snowkiting, or kite skiing, is an outdoor winter sport where people implement the use of a kite to powerglide in the snow.
This extreme sport is sure to get the blood rushing as you hit heights of 10 to 15 feet in strong winds.
Snowkiting is all about feeling those fast and furious winds as you hurtle down a mountain at speeds reaching 112 kilometers per hour.
34 – Rock climbing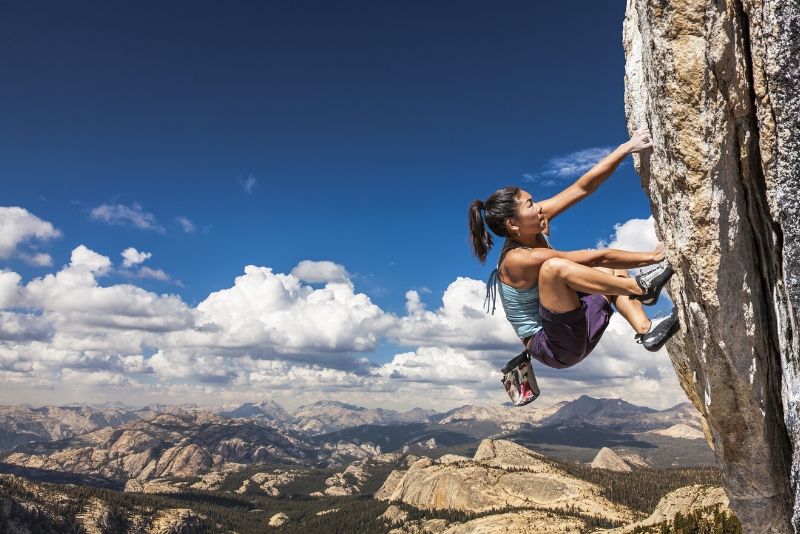 Rock climbing is one of the best adrenaline activities that will challenge you mentally and physically.
Be prepared to receive a massive adrenaline rush while climbing gigantic rocks and feel close to nature.
35 – Fat tire dune motorbiking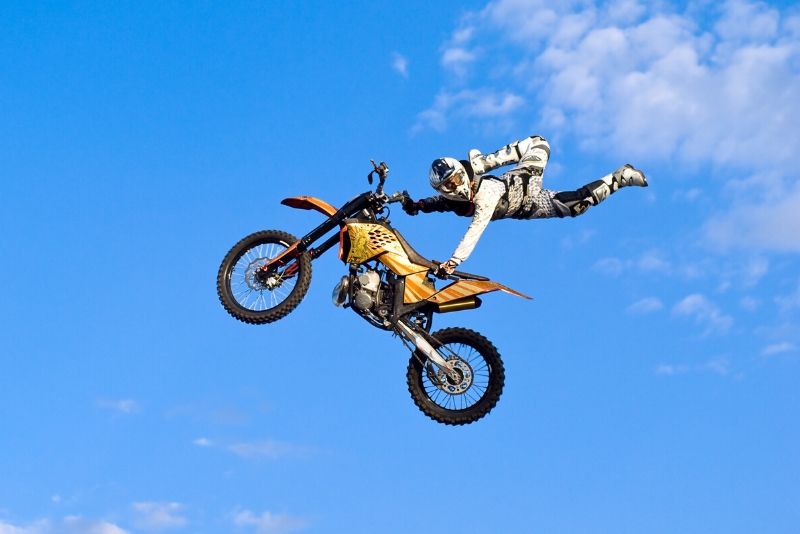 There are plenty of extreme sports and activities for holidaymakers in Dubai, but fat tire dune motorbiking is arguably the most popular.
Dirt bike through the land of sand and roam the desert while hitting the dunes for a thrill-seeking experience.
36 – Ski jumping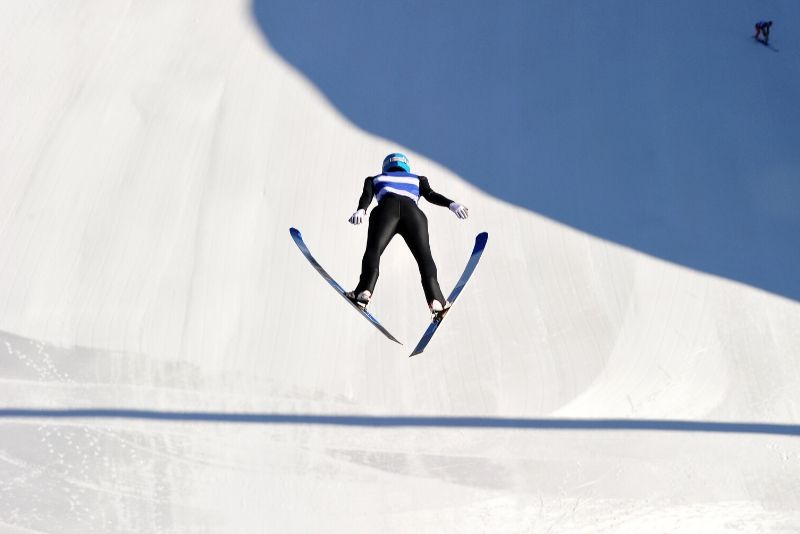 The objective of ski jumping is to jump and land as far down the hill as possible.
This exciting snow sport is the perfect adrenaline activity to push your limits.
Ready to glide down and feel like a bird?
37 – Racing trimaran sailing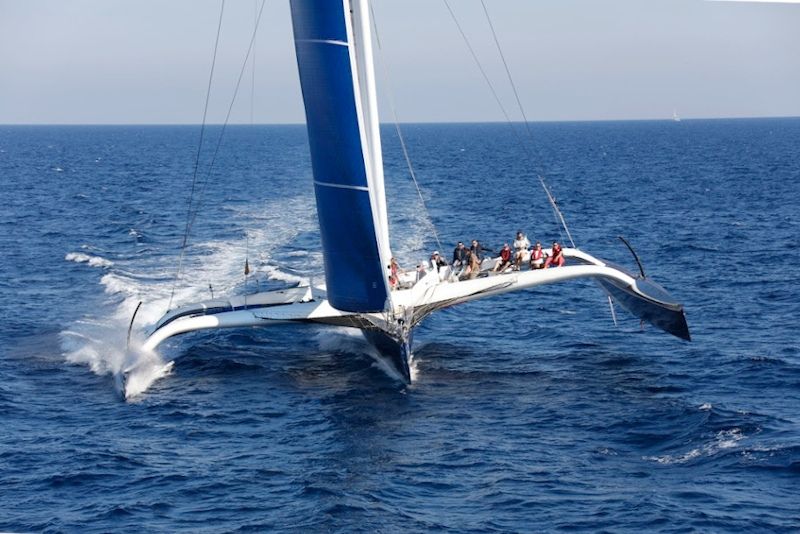 Experience grand sailing on the Utim'Emotion 2. The impressive boat beat the world speed record crossing from Cape Town to Rio.
You can rent this stunning trimaran and sustain impressive speeds first hand as it jets across the sea.
It's even possible to participate in a race while embracing your competitive side.
38 – Zapcat Powerboat racing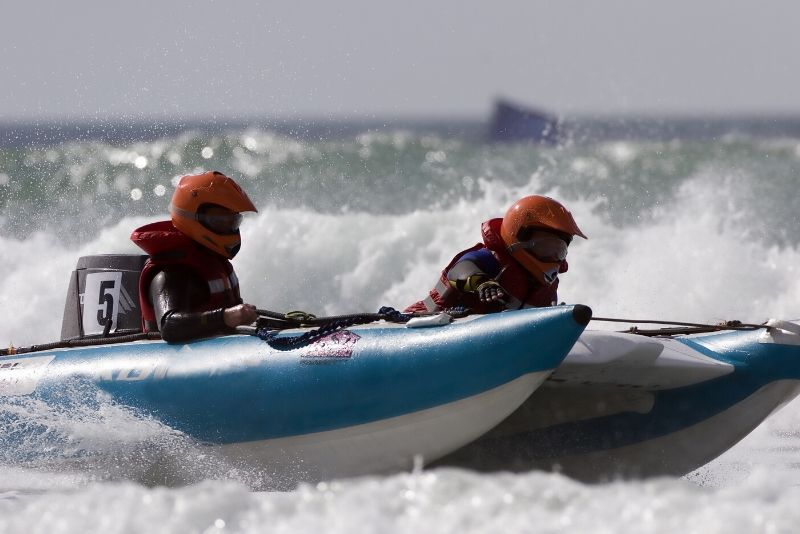 Zapcat is the world's most popular one-design powerboat, and it was built with a need for speed. The Zapcat is great fun to whizz across the water as you hit full-throttle on the motor-powered boat.
Choose from a quick blast around a local bay or take part in self-driving courses and hit the high seas for an extreme adventure.
39 – Survival training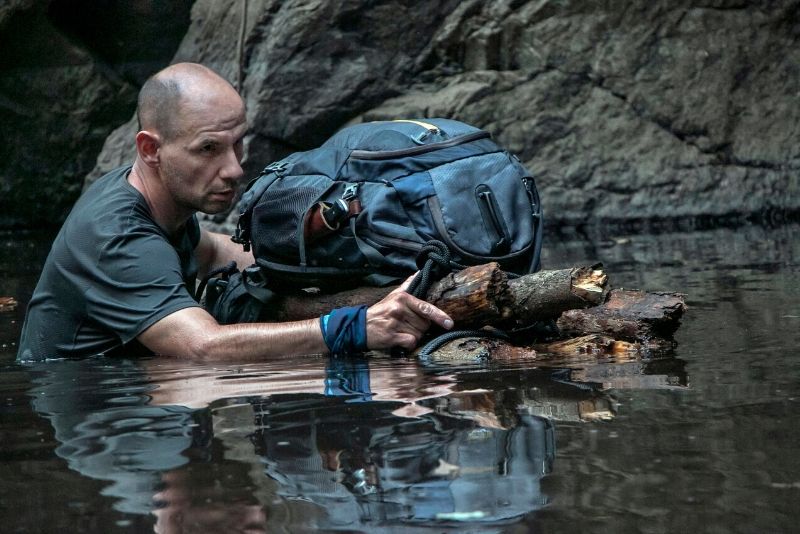 Witness the fitness with adventure survival training where you will learn to survive in a hostile environment.
Take part in a camp that places you in a wild forest while learning basic survival techniques, such as the rule of three and the triangle of survival.
Instructors will put you to the test and teach you how to live in nature and survive the rough terrain of the great outdoors.
40 – Hydrospeed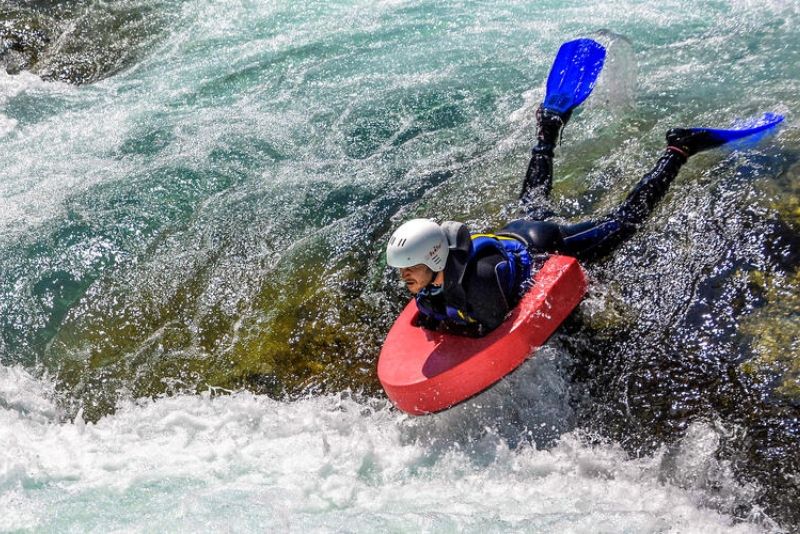 Also known as riverboarding, hydrospeed is essentially whitewater rafting –  just with a board instead of a raft.
Don a wetsuit and jump into fast-flowing waters while being carried along at high speeds. Enjoy the peaceful moments where the rapids calm and soak in the local scenery before hitting top speeds again.
41 – Big wave windsurfing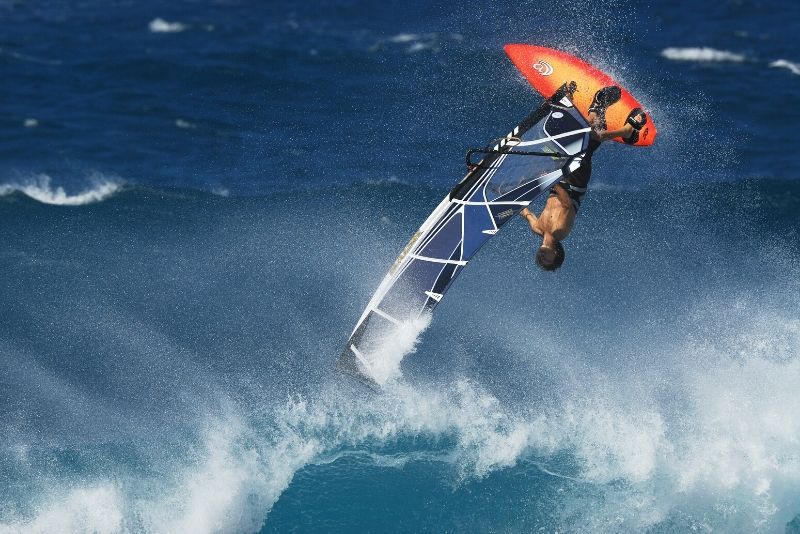 Do you love adrenaline water sports? Try big wave windsurfing.
You will need years of practice, but this is one of the top adrenaline activities you may experience in your life.
This is the ideal water sport for surfers looking for something chalenging and fun.
42 – Shipwreck freediving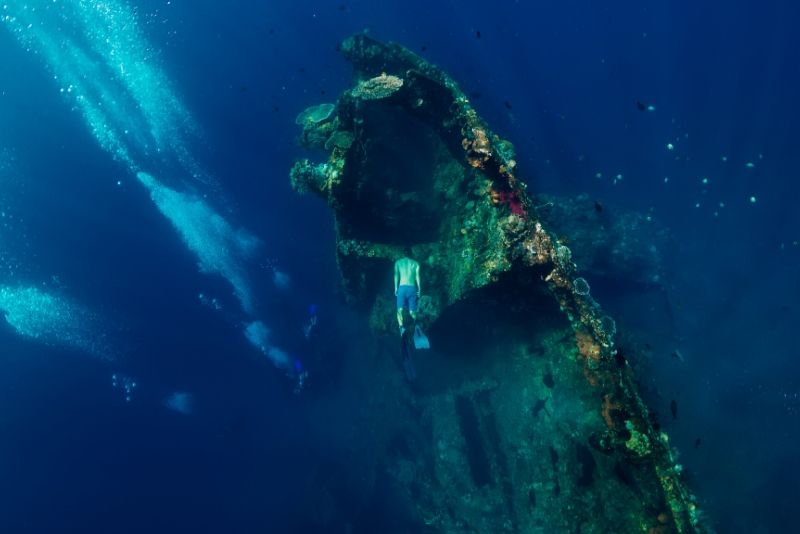 Shipwreck freedivers have been known to risk their lives exploring the underworld.
If you're looking for extreme activities, why not join the cage divers by plunging into the depths of the ocean to discover underwater shipwreck?
The extreme activity has increased in popularity over the years, especially as freedivers like Herbert Nitsch have gained recognition for their daring efforts.
43 – Land sailing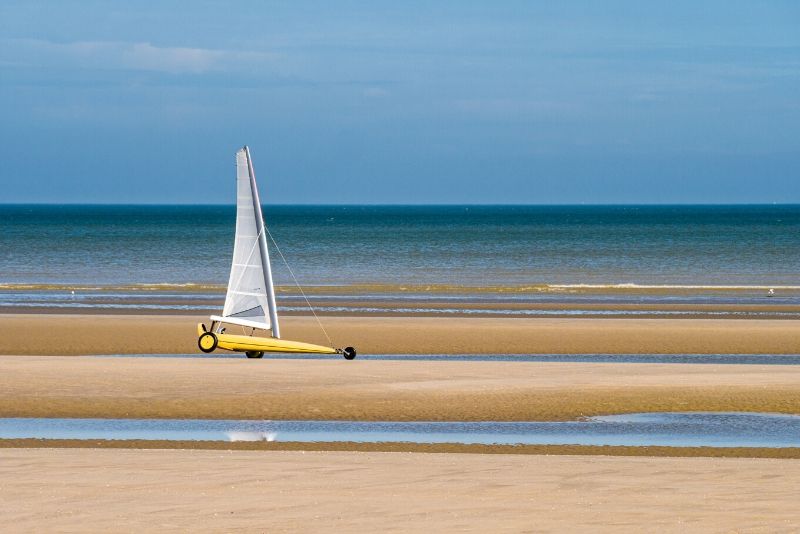 Sail on land with a wheeled yacht while the winds power you along. Also known as sand yachting, land yachting or dirt boarding, land sailing has been a sport in Europe since the 1950s.
It doesn't require much experience either, so you can get the most out of you're experience even if you're a first-timer.
The best-wheeled yachts can reach up to an impressive 113 kilometers per hour in speed.
44 – Snowmobiling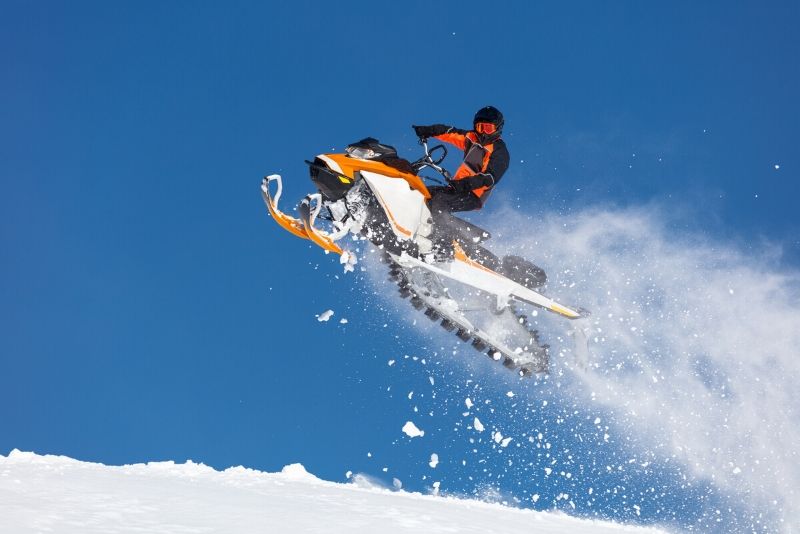 Experience the thrill of snowmobiling and whizz around the slopes like James Bond.
Discover unique paths, shred through fresh powder and get ready for an adrenaline rush!
45 – Aerobatics flying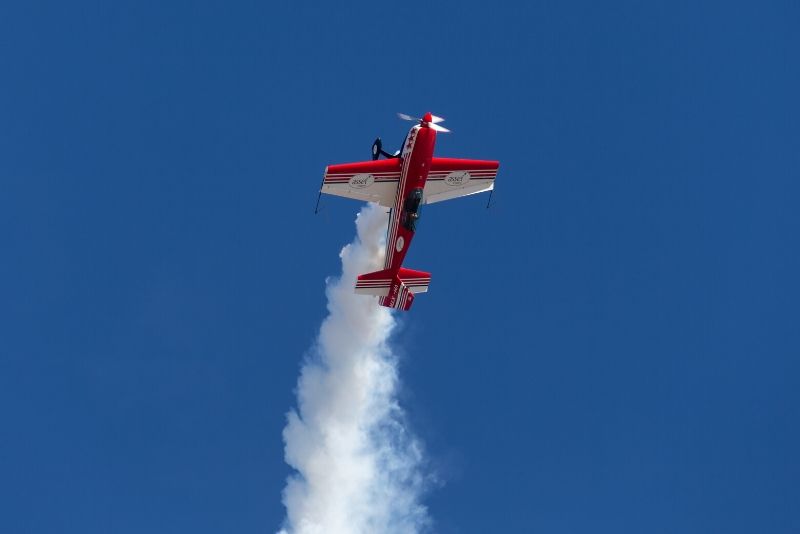 Go crazy and do loop after loop as you experience an insane ride in a plane like never before.
You've probably seen stunt planes on TV, but an aerobatics initiation flight is your chance to experience it first hand.
Aerobatics initiation flights will see you experience g-forces as you wind and spin in the skies and pretend you're in Top Gun.
46 – Flyboard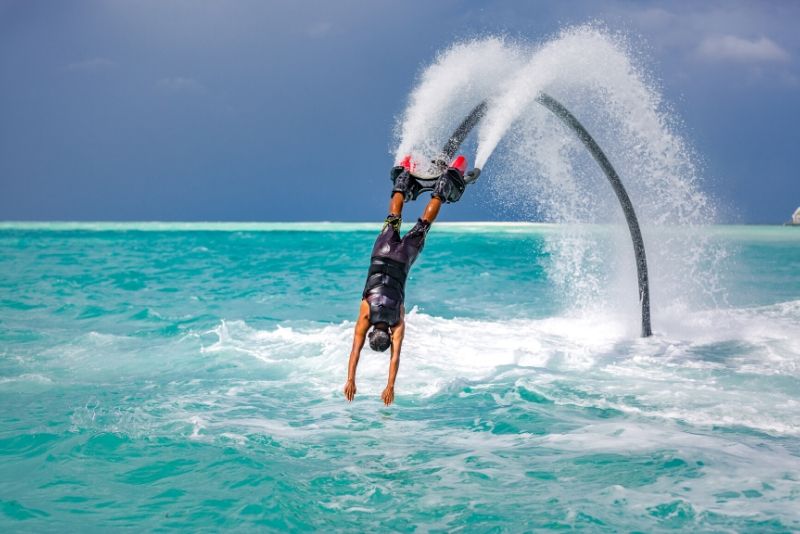 Experience thrills and spills in the river as you let loose on a Flyboard. It's the latest craze to hit the waters and uses water pressure to fly above the sea.
It was created by French jet-skier, Franky Zapata, and is quickly becoming a popular activity for holidaymakers looking to add a bit of excitement to their itineraries.
47 – Microlight flying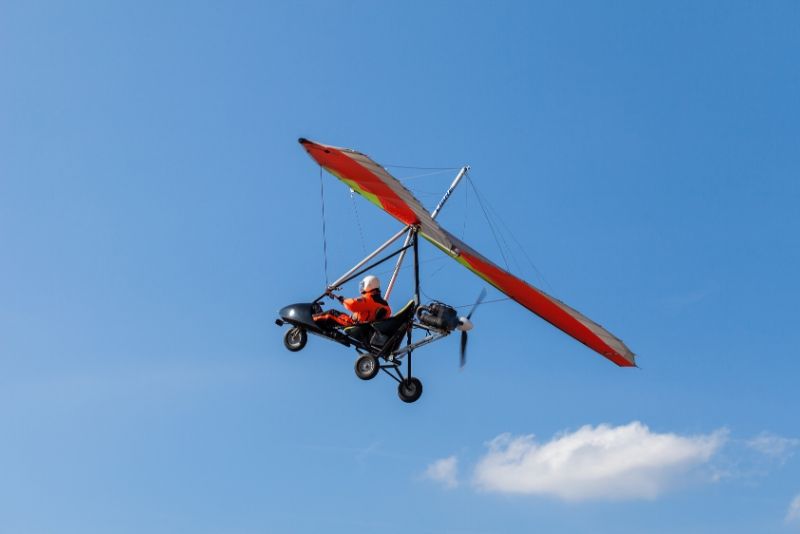 A microlight is a form aeroplane that carries one or two people and comes in various forms.
Altogether, there are six types of microlights, with the fastest ones hitting speeds of 65 kilometers per hour.
Glide around in these unique planes and marvel at local scenery while feeling the freedom of flight.
48 – Formula 1 driving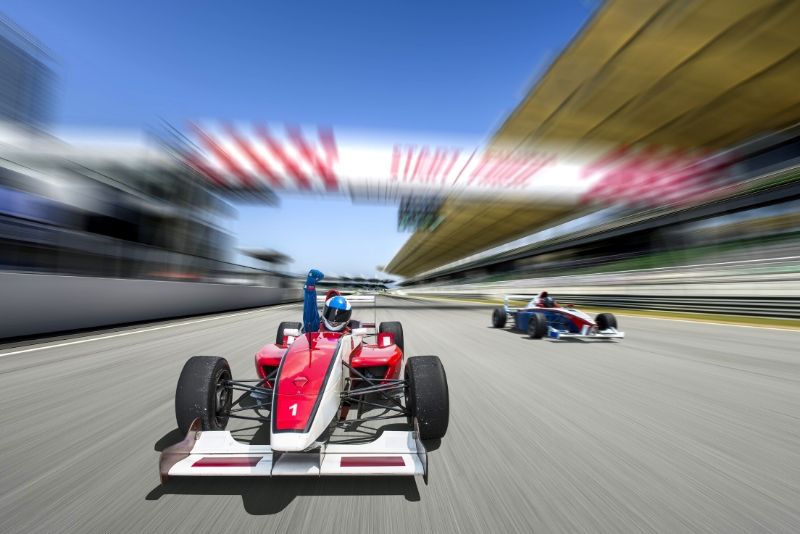 Who doesn't want to be Lewis Hamilton, hitting top speeds while driving in one of the world's best cars?
Fortunately, you don't have to be an F1 driver to get the full experience. You can put your driving skills to the test by doing several laps in a real F1 car.
49 – Cliff camping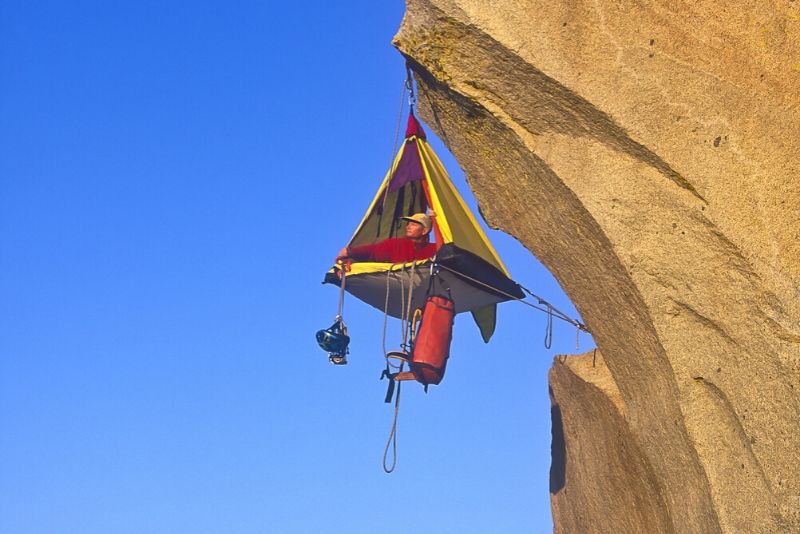 Most extreme activities last between a few seconds and a few minutes. But cliff camping can last overnight and is essentially the world's scariest B&B experience.
You will be on a portaledge suspended on a mountain overlooking the local scenery. And you'll be spending the night there!
Plenty of people can hack half an hour on a mountainside, but do you have what it takes to spend the whole night there?
50 – Speed skiing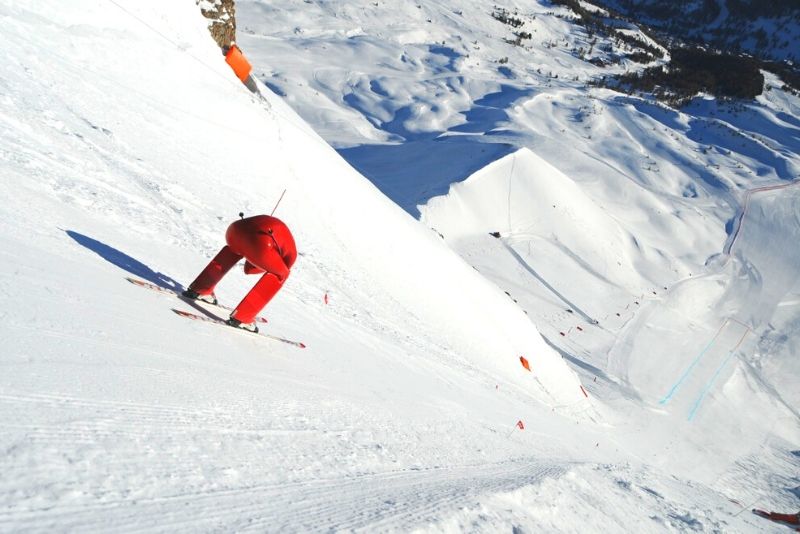 Experience skiing downhill in a straight line as fast as possible.
Speed skiers exceed 200 kilometers per hour on a regular basis.
Italian skiers Ivan Origone and Valentina Greggio set the world record of 254.958 kilometers per hour for men and 247.083 kilometers per hour for women.
Are you ready to break the world record?
BONUS – Flying to space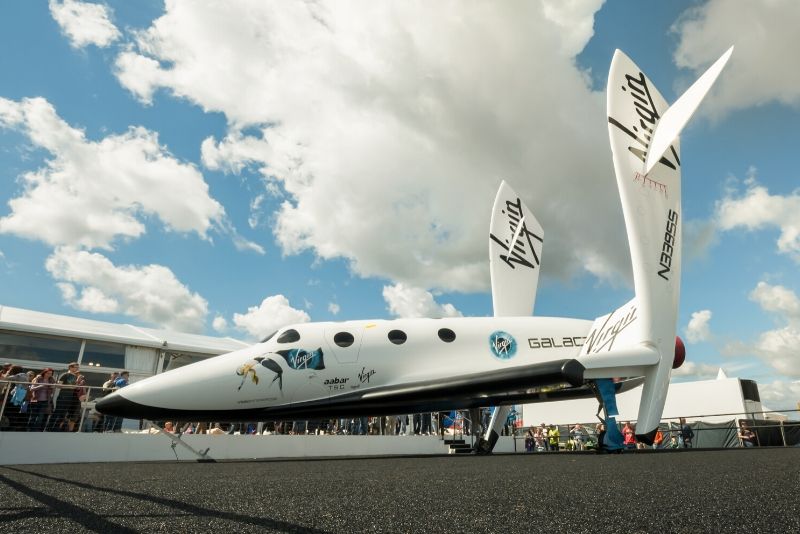 Virgin Galactic wants to take you into space, and they are the world's first commercial spaceline.
Their aim is to make space travel accessible for everyone, and once it's ready, you can participate in the ultimate thrill ride – the unknown of space.
There you have it – the ultimate list of adrenaline activities. We hope our list has inspired you. If you have some other thrillful activity ideas, please don't hesitate to comment below.
Have fun and stay safe 🙂