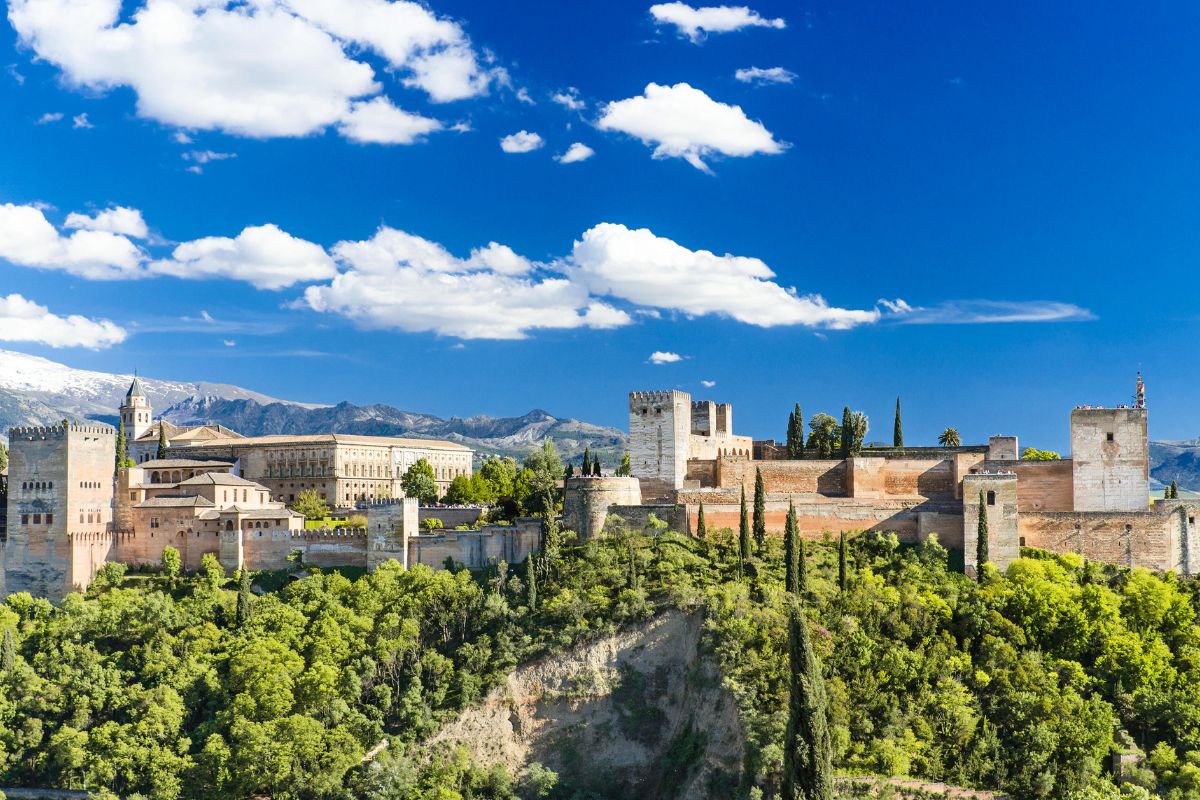 Searching for Alhamba last minute tickets? Hoping to secure a spot to explore the Nasrid Palaces and the Generalife, but every ticket seems sold out?
Fear not! Opportunity still knocks! Dive into this guide to discovering how to snag those Alhambra last-minute tickets even when the official website shows no availability.
Ready to secure your entry to the Alhambra right now? Proceed with your booking, or stick around to unveil the secrets to acquiring last-minute Alhambra tickets.
How can I buy Alhambra last minute tickets when it is sold out on the official website?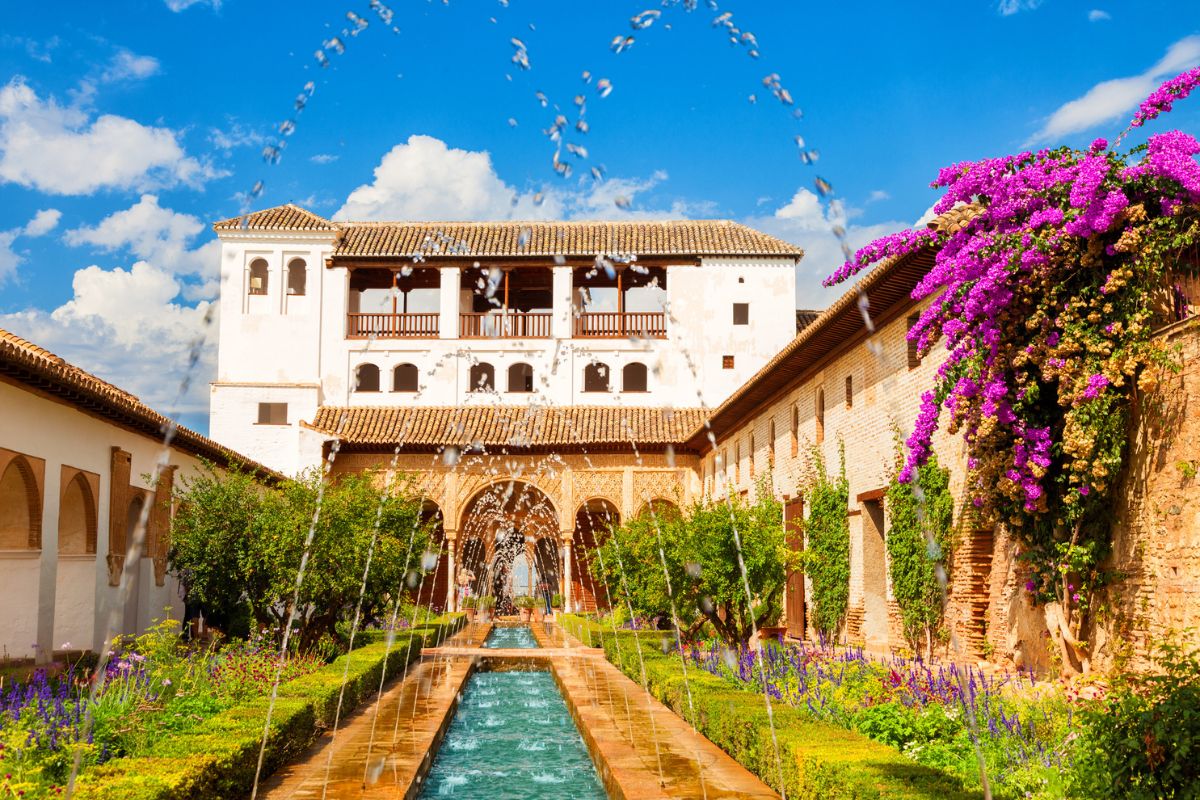 Alhambra tickets are sold out on the official website? Don't worry, we will explain to you how to get last minute tickets to visit the Alhambra.
Find below three options:
Get the Alhambra Card: This attraction card guarantees admission to the Alhambra. Simply select your date upon purchase, and voilà, your entry is assured! Typically, the card is priced around €49.
Book a Alhambra guided tour: With prices starting at €25, these tours not only promise entry (irrespective of the official ticket scenario) but also enrich your experience with the insights of a knowledgeable local guide who'll walk you through the mesmerizing tales woven into the Alhambra's history. These tours usually last around three hours.
Hot tip: Don't miss our complete guide about the best Alhambra tours.
To explore various tour options, feel free to search on our search engine where many companies offer different types of Alhambra tours.
Night Owls & Early Risers, Take Note: As darkness gives way to dawn, the official website undergoes a refresh, occasionally releasing additional tickets for the upcoming day. Although this mysterious process unfolds nightly, the quantity of newly available tickets is unpredictable, and the exact refresh timing remains an enigma.
Bonus Tip for the Budget Conscious: If your budget is tight, a free, albeit limited, exploration of the palace is still within reach, offering tantalizing views of the city without delving into the heart of the complex. For more details on this economical alternative, scroll down to the conclusion of this piece.
How to buy Alhambra tickets on the day?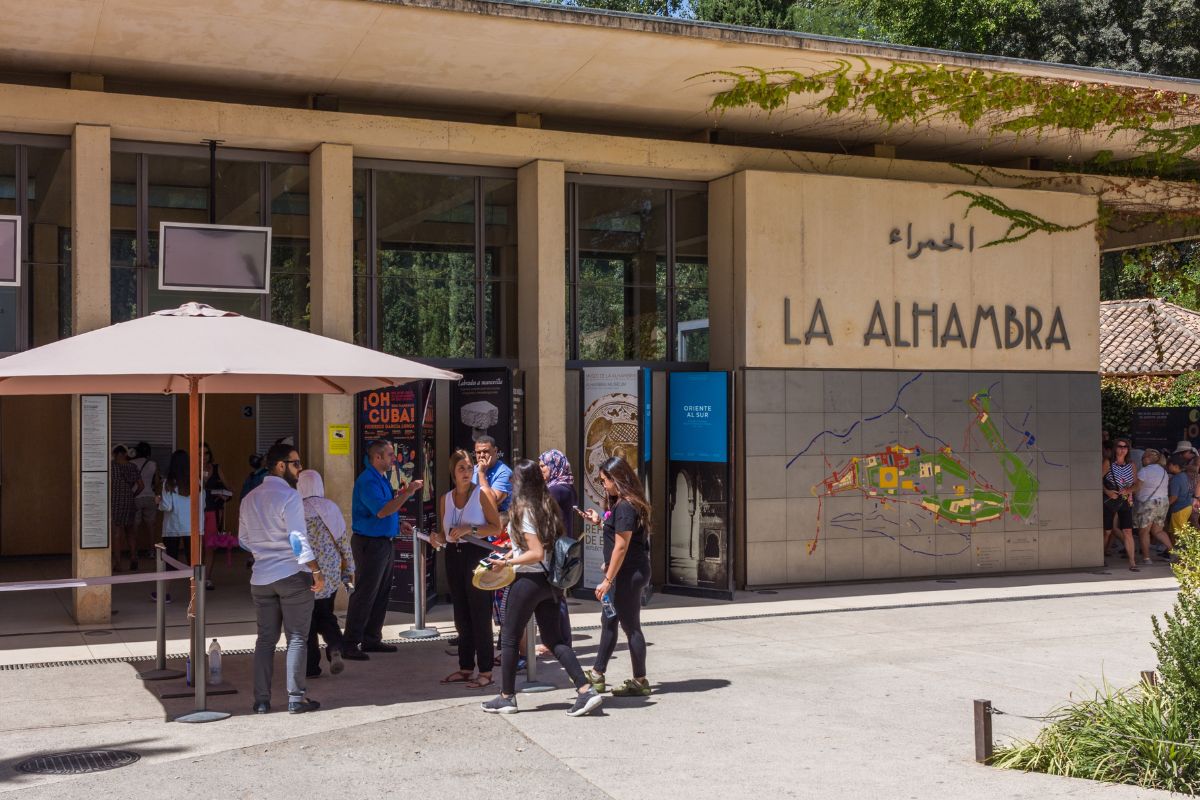 If you are looking for Alhambra tickets on the same day of your visit, you can check the official website to see if there are any tickets still available.
You can also go to the Alhambra itself and use the ticket vending machines at the ticket office pavilion, Corral del Carbón, Bañuelo or Dal al Horra. The ticket offices do sell tickets on the day, and tickets to Nasrid Palaces up to hours before entering. These tickets are subject to availability, and we would advise this option only if you have flexibility.
Finally, it is sold out on the official website and ad the ticket vending machinges, you can follow one of the suggestions given to travelers looking for Alhambra last-minute tickets:
Book a guided tour starting on the same day, which includes the entrance ticket. Make sure to select the date of today to see what is still available.
Buy the Alhambra Card and get your ticket on the day, if not sold out.
Which kind of Alhambra tickets are available? How much do they cost?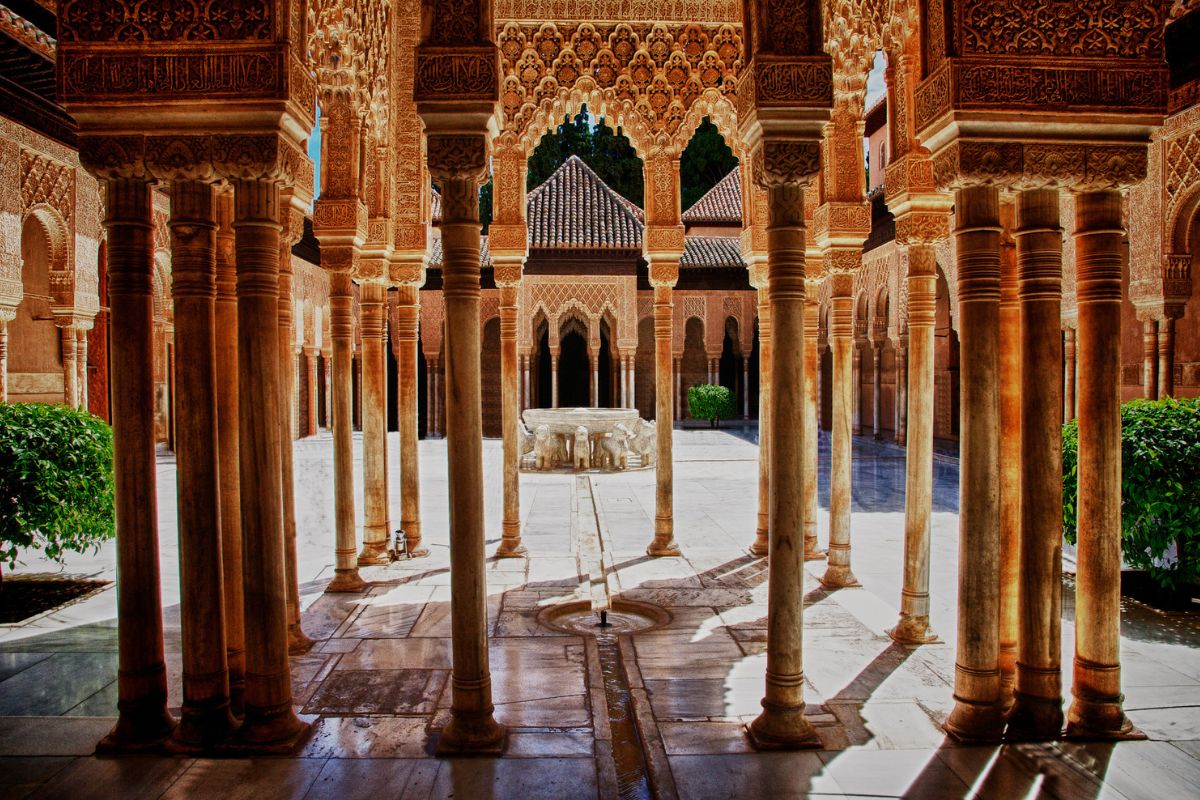 Several ticket options are available for visiting the Alhambra. Below, you'll find a breakdown of the Alhambra ticket price options.
1. General Alhambra ticket
The General Alhambra Ticket is priced at €19.09 with complimentary entry for children under 12. Concessions are available at €12.73 for European Youth Cardholders, EU seniors above 65, individuals with disabilities, large family members, and minors aged 12-15.
This ticket encompasses access to Alcazaba, Nasrid Palaces, Generalife, and Partal, offering a comprehensive three-hour journey through Alhambra's iconic spots.
2. Night Visit to Nasrid Palaces
The Night Visit to Nasrid Palaces ticket costs €10.61 for adults, with children under 12 entering free. Concessional rates of €7.42 apply to select groups.
This ticket allows for an hour-long nocturnal exploration of the Mexuar, Palace of the Lions, Comares Palaces, Lindaraja Corridor, Charles V Palace, and the Gate of Justice.
3. Night Visit to Gardens and Generalife
The Night Visit to Gardens and Generalife ticket costs €7.42 for adults, while children under 12 enjoy free admission. The discounted price is €5.30.
This ticket provides approximately an hour of nighttime exploration of the Access Pavilion, Walk of the Walnut Trees, New or Lower Gardens, and the Generalife Palace.
4. Gardens, Generalife and Alcazaba
The Gardens, Generalife and Alcazaba ticket costs €10.61 for adults with free entry for children under 12, and concession rates at €7.42.
This ticket allows about two hours of exploration through the Gardens of San Francisco Monastery, Alcazaba, Partal, Palace of Generalife, and Generalife Gardens.
5. Alhambra Experiences
The Alhambra Experiences ticket costs €19.09 for adults (free for kids under 12 and €12.73 for select groups), facilitates a night visit to Nasrid Palaces and a subsequent day visit to Alcazaba, Partal, and Generalife.
6. General Gold Double
The General Gold Double ticket costs €27.30 with free admission for children under 12.
This comprehensive ticket offers access to Alhambra and the Andalusian Monuments, including Alcazaba, Nasrid Palaces, and the gardens and palace of Generalife, with flexible scheduling for your visits.
7. Doubla de Oro Nocturnal
The Doubla de Oro Nocturnal ticket costs €20.93 for adults (free for those under 12), offers a unique experience with a nighttime visit to Nasrid Palaces and a daytime exploration of Andalusian Monuments.
8. Andalusian Monuments
The Andalusian Monuments ticket vosts €7.42 for adults (free for children under 12), provides access to iconic sites like Har al Horra Palace, Corral del Carbon, Bañuelo, Moorish House, and Maristan.
What can I do if Alhambra tickets and tours are sold out? May I still visit something?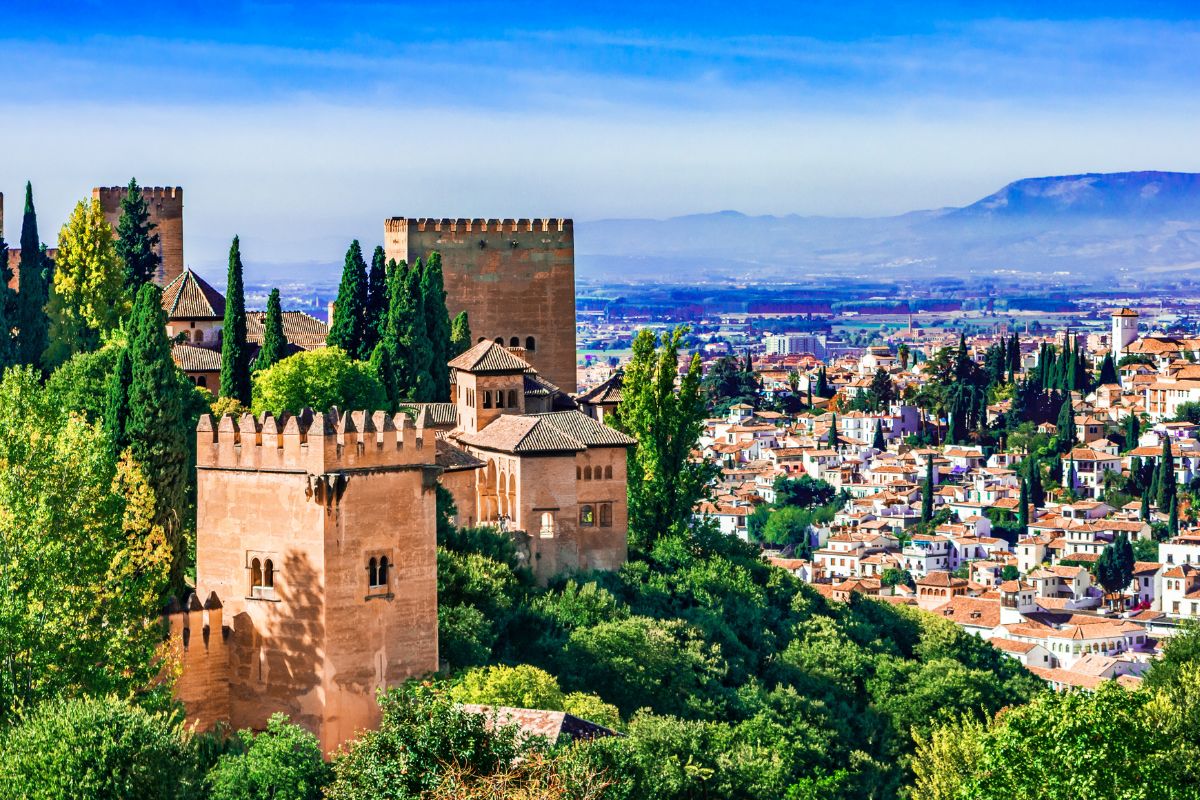 Absolutely! Even if ticket are sold out for your desired date, the Alhambra still generously offers breathtaking views.
Being a self-contained city, the Alhambra opens its arms, allowing visitors to pass through its robust wall gates unhindered, offering a peek into its splendid confines. One of the first sights greeting you is the formidable Gate of Justice, serving as a silent sentinel over the centuries.
Step further in, and you'll encounter the grandiose Palace of Charles V, standing with an air of regal elegance, inviting visitors in without a ticket. It houses the Alhambra Museum, another treasure trove accessible without a fee, where you can lose yourself among exquisite displays of Islamic Art. Pause for a moment and enjoy the view at the Gate of Wine on the palace's front terrace, with the scenic Albaicín forming a picturesque backdrop.
Continue your exploration, and you'll stumble upon the Baño de la Mezquita or the Mosque Bath. This site, steeped in history and vital to the entire complex's narrative, opens its doors to those curious about its stories.
Sundays bring additional joy as the Andalusian Monuments throw open their gates for free, offering you a chance to marvel at significant Islamic architectural wonders without spending a dime.
Embark on a leisurely walk down Calle Real, where each step takes you deeper into the citadel's heart, leading you to a charming hotel that whispers tales of its past life as a monastery.
While these free sites offer a delightful taste, acquiring a ticket to experience the full, unbridled magic of Alhambra is worth every attempt! So, immerse in the freely accessible allure, but don't stop trying for that golden ticket!
Is it possible to visit the Alhambra for free?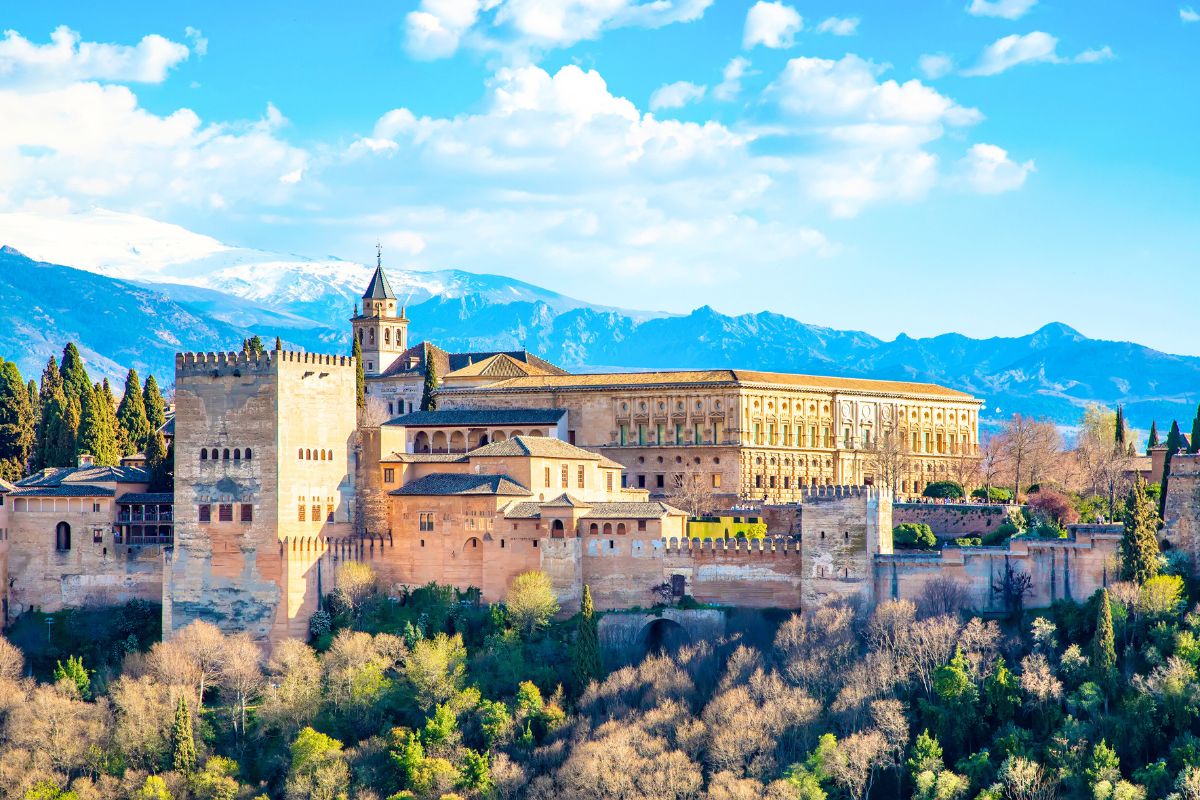 For adults, it is possible to visit some parts of the Alhambra for free on specific dates. Access to the entire complex is free for children under the age of 12 years.
For the rest of the crowd, mark your calendars for November 16. Why, you ask? Well, that's the International Day of World Heritage. On this special day, the stewards of the Alhambra throw open its doors for a grand, cost-free cultural and educational extravaganza at not only the Alhambra but also other monumental marvels in Andalusia.
There's a catch though — entrance on this day requires an invite, so make sure to snag one!
And that's it! With a sprinkle of luck and a dash of planning, securing last-minute tickets to the enchanting Alhambra is well within your grasp. So, don't let a sold-out notice dim your travel dreams.