Did you forget to get your tickets for Alcatraz ahead of time? You will be in San Francisco in two weeks and all the days are sold out for the time you are there?
Don't worry, you are not alone.
Read below our suggestions for getting Alcatraz last minute tickets from other sources than the official website. You will learn what to do if Alcatraz tickets are sold out, how to book last minute tours including night tours and get useful travel tips.
Are you ready to book your Alcatraz tickets right now? Don't feel like reading ahead? Book now your ticket.
How can I buy Alcatraz last minute tickets when it is sold out on the official website?
As you have probably seen already on the official website, Alcatraz tickets sell out very fast, and it is almost impossible to get a ticket last minute. Usually, you need to book the tickets in advance, often 2-3 months ahead.
However, the good news is that there are a lot of reseller websites where you can buy Alcatraz tickets; some may have some tickets still available for your desired date.
You are also in the right place to avoid checking tens of websites: in fact, TourScanner aggregates all of them so you can quickly check which site has still some availability.
If you still don't find any Alcatraz tickets, then, it's probably really sold out. However, you might be interested in a narrated cruise around Alcatraz island (see next paragraph).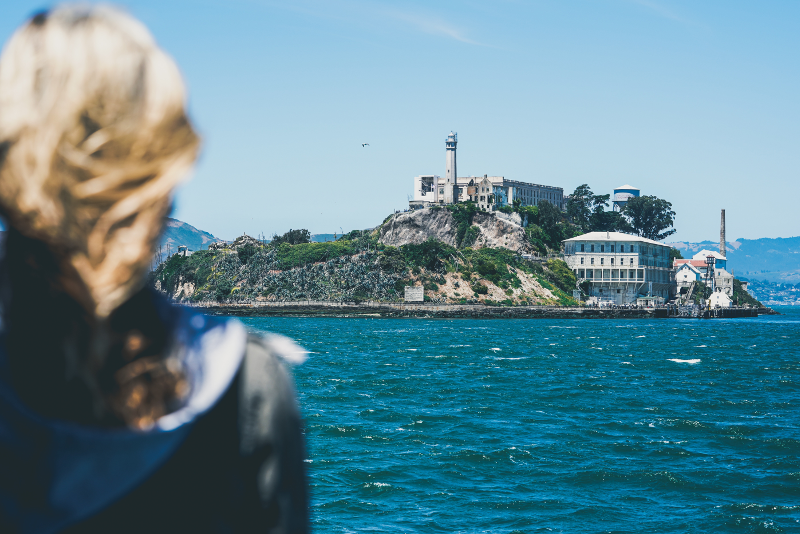 If tickets are sold out, are there any other options?
If standard tickets and combo tours are sold out, the best solution is to book a cruise around Alcatraz island that includes the narration of the escapes from Alcatraz. The cruises don't include a stop on the island, but you will get close to it and get some interesting information.
The most specific cruise about Alcatraz is the "Straight-to-the-Gate" cruise. There are also several sailing cruises that pass near Alcatraz island and the Golden Gate. Check all of them following the link below.
How much Alcatraz tours cost?
Alcatraz tours price varies according to your age and the tour you wish to experiencce.
Updated tickets price 2021
Alcatraz day tour:
Book the Alcatraz day tour and explore the historical Alcatraz Island, step back in time and experience the legendary Island.

Get your tickets to Alcatraz Island and cruise the San Francisco Bay. Reach the island by ferry and tour Alcatraz, the most notorious anf infamous former federal prison, which was home to gansters like Al Capone, George "Machine Gun" Kelley, and Robert "The Birdman" Stroud.
Adult (18-61 years old) US$ 41.00
Junior (12-17 years old) US$ 41.00
Child (5-11 years old) US$ 25.00
Senior (62+ years old) US$ 38.65
Toddler (0-4 years old): Free
Family pack (2 Adults + 2 Kids 5-11 years): US$ 119.60
Alcatraz night tour:
Due to COVID-19 regulations, this tour is currently not available.
Enjoy a Alcatraz night tour with special programs and activities. The Alcatraz night tour is a special program limited to only a few hundred people per day. It includes unique tours and activities not offered during the day.
Enjoy a roundtrip ferry transportation with a live boat narration, a guided tour from the dock to cellhouses, a souvenir brochure, and a variety of special presentations offered only at night. Parts of the prison that are normally closed off become open to the public. Enjoye behind-the-scenes tours, cell door demos and other bonus walking tours.
Adult (18-61 years old) US$ 47.30
Junior (12-17 years old) US$ 46.25
Child (5-11 years old) US$ 28
Senior (62+ years old) US$ 44
Toddler (0-4 years old): Free
Alcatraz & Angel Island tour:
Due to COVID-19 regulations, this tour is currently not available.
The Alcatraz & Angel Island tour showcases two of San Francisco Bay's most notorious islands. Besides visiting two amazing sites, you will travel on the first hybrid ferry in the US. This vessel is a working demonstration of alternative energy in operation, using wind, solar, diesel and electricity.
Adult (18-61 years old) US$ 78.65
Junior (12-17 years old) US$ 78.65
Child (5-11 years old) US$ 52.40
Senior (62+ years old) US$ 76.40
Toddler (0-4 years old): Free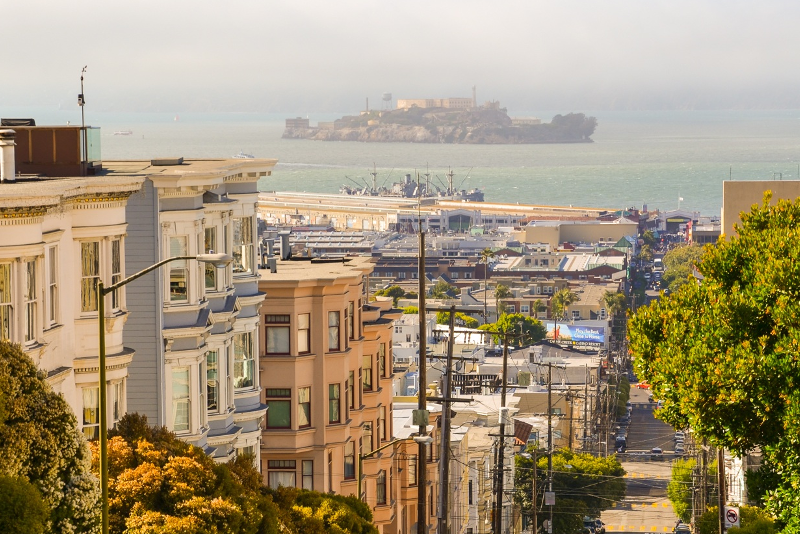 Travel tips and best time to visit

Visit Alcatraz, one of the most notorious federal penitentiaries.
Alcatraz, the legendary prison that once held notorious criminals such as Al Capone and George Kelly, is today a national historic landmark in San Francisco.
Tour Alcatraz Island (also nicknamed 'The Rock') to scope out the grounds and cell-houses.
Alcatraz Island is

only accessible by tour

, and tickets often sell out weeks (sometimes several weeks) in advance. It is one of the most sold-out attractions in San Francisco. Book your Alcatraz tickets – the sooner, the better.
Alcatraz tickets

include round-trip ferry transportation

. The guided tours of Alcatraz Island depart via ferry from Pier 33 near the Fisherman's Wharf.
Alcatraz cruises depart every half hour from 9 am to 4 pm. The early bird trip leaves at 8:45 am, while the Alcatraz night tour allows visitors to stay on the island until 9:25 pm.
Don't forget to Bring your camera and a jacket as it can be quite chilly during the ferry rides.
The walk to the Alcatraz prison from the ferry dock is pretty hilly; note that an electric shuttle departs from the pier twice an hour for visitors in needs of assistance.
Best month to visit? Alcatraz gets quite foggy during summer, so you'll experience the best weather at the

end of spring or the beginning of fall

.
Best time of day to visit? It only really matters if you want to spend the whole day on the island, in which case you'll want to get there as early as possible! For your information, there are a limited amount of people allowed on Alcatraz Island, which keeps crowds from getting out of hand – so be prepared to wait.
We hope this article helped you to find Alcatraz last minute tickets. Don't hesitate to comment below if you have any questions.
We wish you a great Alcatraz visit.