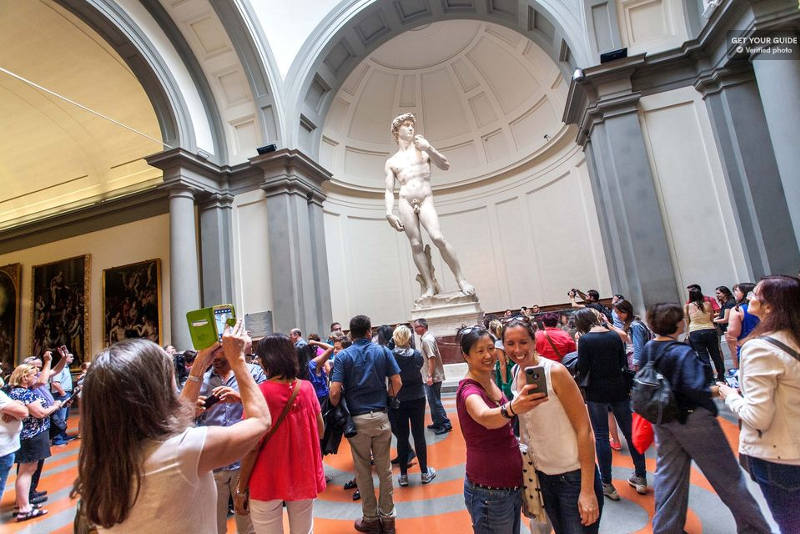 Looking for Accademia Gallery last minute tickets? Did you forget to get your tickets for the Accademia Gallery ahead of time?
You will be in Florence in a couple of months and all the days are sold out for the time you are there?
Don't worry, you are not alone in this situation.
Read below our suggestions for getting Accademia Gallery last minute tickets from other sources than the official website.
Are you ready to book your Accademia Gallery ticket right now? Don't feel like reading ahead? Book now your ticket.
How can I buy last minute tickets for the Accademia Gallery in Florence when it is sold out on the official website?
As you have probably seen on the official website of the Accademia Gallery, tickets sell out often very fast, and it is almost impossible to get a ticket last minute. You need to purchase your ticket in advance, often a few months ahead depending on the seasons.
However, the good news is that there are many other websites where you can buy Accademia Gallery tickets; some may have some entrance tickets still available for your prefered date.
You are also in the right place to avoid to check tens of websites. TourScanner aggregates all of them so you can quickly find out which site has still some availabilities.
If you still don't find any Accademia Gallery tickets, then, it may be really sold out. The only way to visit the Accademia Gallery will be to book a tour with a guide.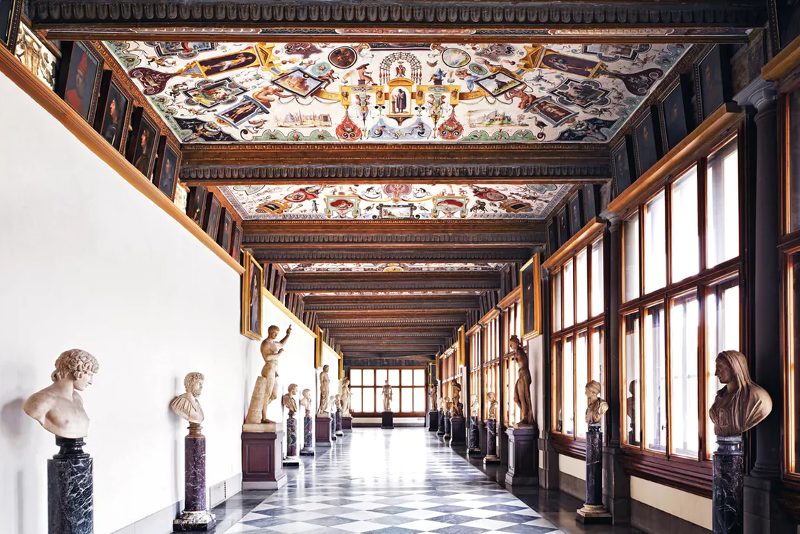 How much Accademia Gallery tickets cost?
Accademia Gallery tickets cost 8 €. If you want to book your ticket online so you can skip the line (and make sure to enter), add 4 euro extra (12 € total).
Reduced price tickets cost 6 €. It applies to EU citizens aged between 18 and 25 years old.
Children under 18 years old enter the museum for free. Children under 12 years old must be accompanied.
If you wish to book an audioguide, it costs 6€ for a one-person device and 10 € for a two-person device.
Why booking in advance?
The Accademia Gallery is one of the most famous attractions in Florence. It is also well-known for its long waiting lines at the entrance. If you don't book your ticket ahead of time, you should expect to spend up to 2 hours waiting in line depending on the season!
If you book your ticket in advance, it will allow you to skip the line and go straight to the security check. You will pay a small booking fee (4€), but would you rather spend more time visiting the museum, or wait in a long line under the sun?
What will I see during my visit?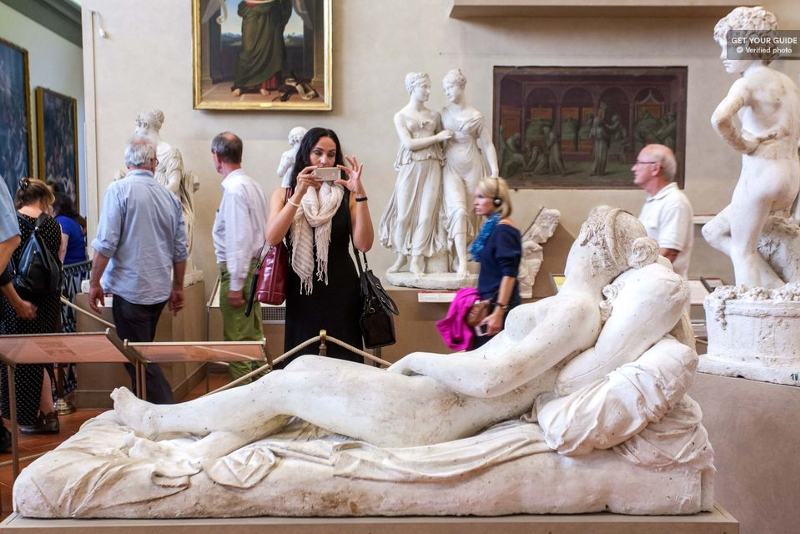 The Accademia Gallery in Florence is famous for its important collections of ancient Italian paintings (from the 13th to the 16th century).
The main halls offers to its visitors works by notorious Italian artists such as Domenico Ghirlandaio, Sandro Botticelli, Allessando Allori, Pontormo, Andrea del Sarto, and Orcagna, to name just a few.
The Gallery is also famous for its sculptures made by the great Renaissance artist, Michelangelo. His Prisoners, his St. Matthew and (above all), the stunning statue of David within the Tribune are what first draw most of the visitors the museum welcomes every year.
Lastly, if you are a music lover, don't miss the Musical Instrument Museum. Located in the museum wing, you will find forty ancient instruments belonging to the Luigi Cherubini Conservatory. In the past, music played a primary role in the official celebrations of the Medicean Court.
We wish you a great visit. Enjoy Florence 🙂