Vancouver is an ideal place to take a Jet Ski tour, explore English Bay and the surrounding area and get an adrenaline rush at the same time. Check out the seal colony, delight in the various islands and their different scenery and have some fun in the water all on one tour.
Perfect for beginners or experienced riders, there is no better way to get out and see the sights like a Jet Ski tour in Vancouver.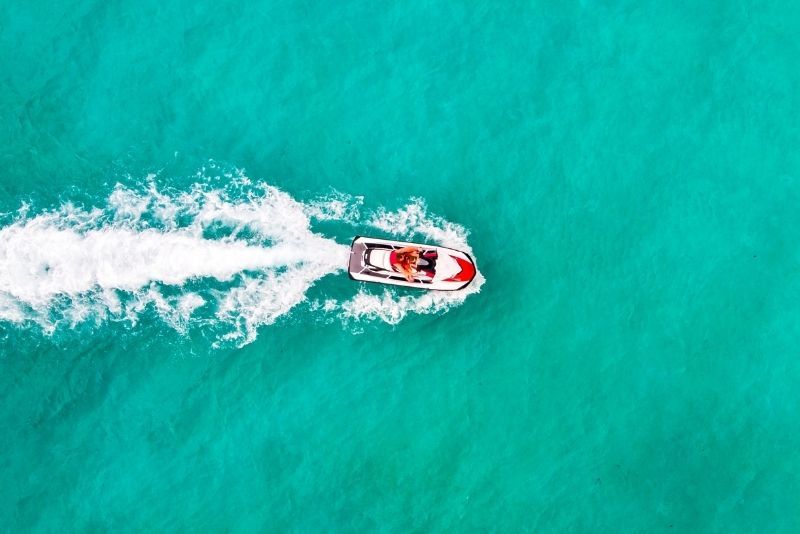 You will find below everything you need to know about jet ski tours, one of the most exciting outdoor activities in Vancouver.
What are the best Jet Ski tours in Vancouver?
There are a number of fantastic Jet Ski tours for you to choose from, including those that involve single or double riders. It can be tricky to know what the best one for you is, so here are some of the top options available to get you started.
Ocean jet ski morning tour
After a 30-minute safety briefing and with a guide to take you where you need to go, head out on your jet ski tour through English Bay. Enjoy the incredible views over the water before anyone else is around, and make sure to check out the seal colony at Pam Rocks.
You will explore the beautiful Bowen Island, Anvil Island and Gambier Island among others.
Wild jet ski tour
With the option to go in the morning or in the early afternoon, this is a good choice for those who prefer a later start. Head over to Bowen Island where you can check out the bays, beaches and coves that you will find there.
This wild jet ski tour in Vancouver is all about having fun and picking up speed. You will be guided around, see wildlife and take in the scenery as you go.
Ocean is yours jet ski tour (double rider)
Set out in the morning bright and early to soak in as much as you can before the day really starts. Many of the tours offer a double rider option, allowing you to bring along someone who may not want to drive, or simply to enjoy the experience of islands and seals together.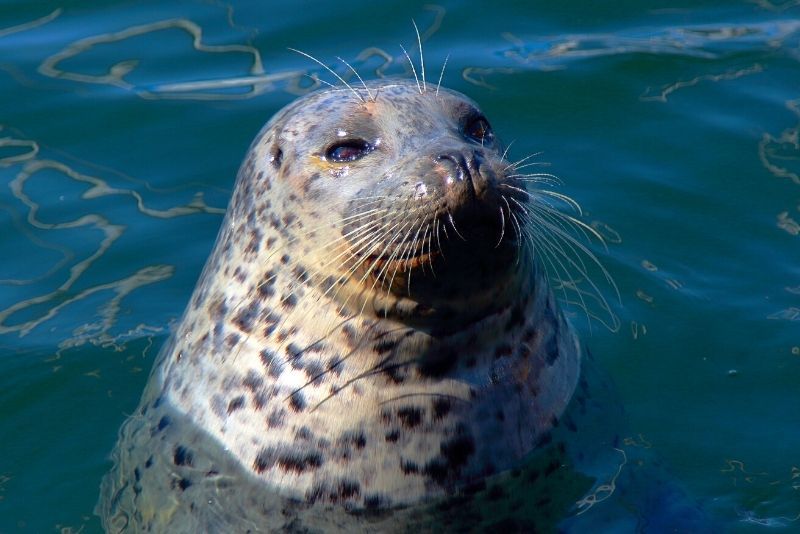 How much do Jet Ski Tours in Vancouver cost?
Jet Ski rides with one rider only cost between CAD$150 and CAD$240 per person depending on the time spend on the water and the departure time of the tour as well.
For a Jet Ski double ride you can expect to pay a minimum of CAD$150 for two people.
What is included in a Jet Ski Tour in Vancouver?
Included in your tour is the following:
A single-day boating license
Jet ski usage
A qualified guide
Fuel
Use of a life jacket and wetsuit
Safety briefing and instructions
Jet ski tours may include extras like a hotel pickup so have a look at your individual tour to find out.
Where do Jet Ski tours in Vancouver start?
Jet ski tours tend to all leave from Boatlift Lane in Vancouver, with the exact location specific to each company. With some tours a pickup from your hotel may be possible, while on others you must make your own way to the dock, so make sure you check the details when you book.
How long do Jet Ski tours in Vancouver last?
Most jet ski tours last between 2 to 2.5 hours on the water, with a 30-minute safety briefing at the start. For others, you can stay out an extra hour for a fee, and stretch your time to more than 3 hours.
Be sure to arrive early for your tour as there is paperwork as well as a safety briefing before you start.
When is the best time for a Jet Ski tour in Vancouver?
If you are an early riser and like to enjoy the beauty of nature in peace, an early morning jet ski tour is the choice for you. You will be out in the ocean before the city wakes up, looking at wildlife and enjoying the lack of crowds.
If you are more of a late riser and enjoy having a few more people around then consider going right before or after lunch and make the jet ski tour in Vancouver the highlight of your day.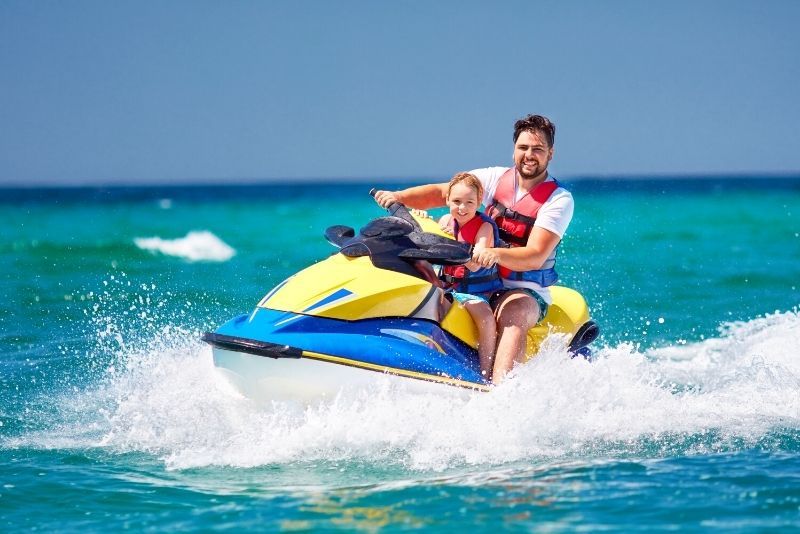 Is it safe to take a Jet Ski tour in Vancouver?
It is safe to take a jet ski tour in Vancouver in general, as long as you pay attention to the safety briefing, obey your guide and act sensibly on the water.
For those who are nervous, consider a double-rider tour with a friend or partner in charge of riding. Make sure you don't have any health conditions that may be affected by the experience.
Are children allowed on a Jet Ski tour in Vancouver?
For most if not all companies you must be 19 years of age to sign the waiver required to ride a jet ski. Some will allow people under 19 with a parent's signature, and in others if the parent is going to accompany the child, they can be as young as six years of age.
For your specific tour make sure to check the regulations before booking with children.
Do I need a driving license to take a Jet Ski tour in Vancouver?
No, you do not need a driving license to drive and take a jet ski tour in Vancouver. Due to the organized nature of the tour and the fact that you are led by a guide and given a safety briefing, you should not worry about having a license or not. Your guide will be suitably qualified to take control.
However, some companies may require you to have a driving license to operate their Jet Skis so if you don't have one, it is better to check before you book.
What happens in case of bad weather?
If the weather is too rough and it is considered too dangerous to go out, then the jet ski tour will be canceled and you will receive a full refund. You can also often rebook or exchange for another day if you wish and have the time.
Which other water activities can be done in Vancouver?
Travel tips
Buy a waterproof pouch or bag for your possessions as you will get wet.
Always book in advance if you can to avoid disappointment.
Bring water as you can get very thirsty, and you can also use it to rinse off the salt from your face if need be.