Enjoy a day out in the Piedmont wine region, tasting incredible local wines and taking in the scenery with a wine tour and tasting in Turin.
Turin is a culturally-rich Italian city that is filled with churches, art galleries, piazzas and Baroque architecture— making it a popular tourist destination.
The city of Turin is surrounded by sprawling vineyards that produce some of Italy's finest wines, including Asti, Barbaresco and Barolo among others.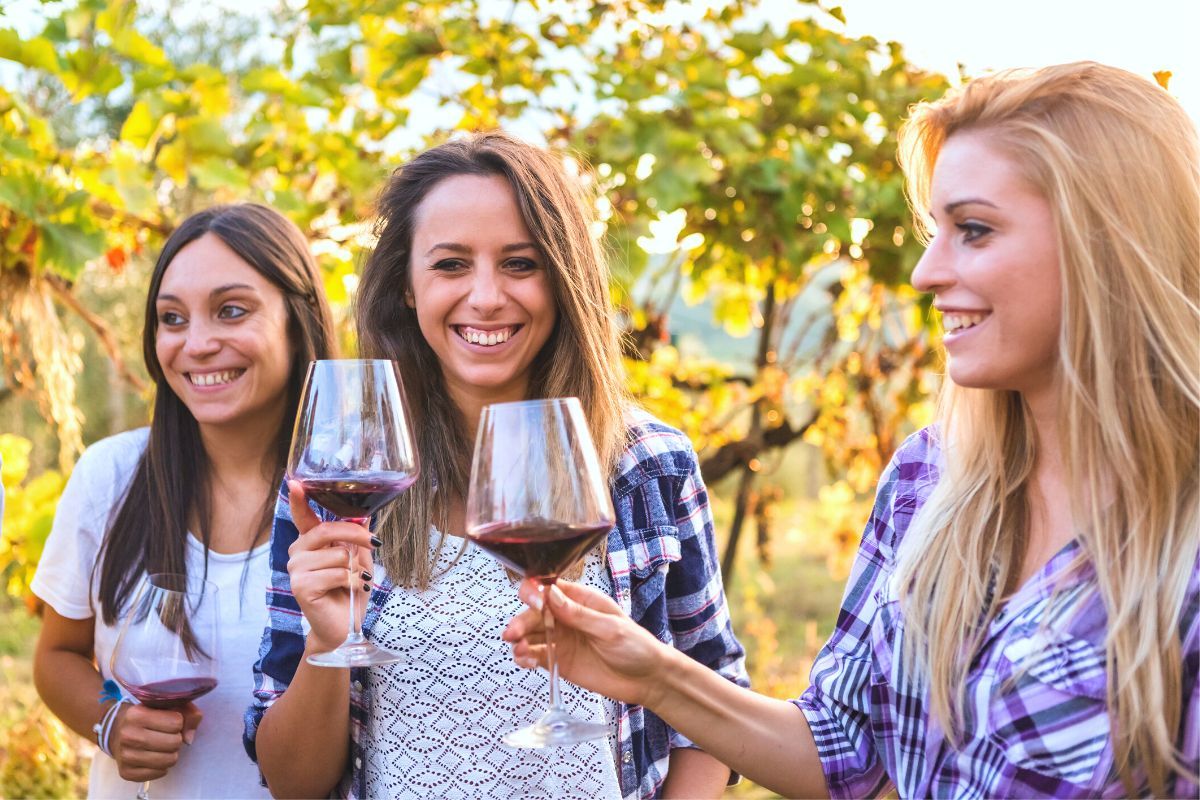 Enjoy picturesque views of the local vineyards and the exquisite flavors of the Piedmont region in this wine experience in Turin.
What are the best wine tours in Turin?
Turin food and wine walking tour
Discover the delicacies and wines of Turin with a local foodie as your guide. Unlike most other wine tours, this walking tour does not visit any vineyards but instead focuses on Turin's buzzing city center.
Learn about Turin's culinary traditions as you walk through Porta Palazzo Market and Central Market— tasting local food and wine from the Langhe wine region along the way.
Langhe bike tour and wine tasting
Explore the Langhe wine region on two wheels, stopping at various vineyards to taste their locally-made wines.
Under the guidance of a local guide in this bike tour, you'll visit the vineyards surrounding Alba by bicycle. In addition to visiting various local wineries, you'll also get to see the medieval village of Neive and other nearby attractions.
Private Barolo wine tour with a winemaker
Make the most of your time in Turin with a private wine tour of the Piedmont region, led by a professional winemaker.
On this tour, you will learn about wine making, grape varieties and so much more. You'll visit wineries in the Barolo area, as well as local wine cellars and restaurants. As this is a private tour, you'll have some control over your itenary and the tour can be customized for you and your group.
Wine trekking tour in Turin
Spend the day hiking roughly 10 kilometers with your tour group, stopping at vineyards and other local attractions along the way.
Begin your trekking tour at the Agile Castle, a UNESCO heritage site, before visiting two well-known wineries in the region and enjoying authentic wine tastings. You'll also enjoy a stroll through the Erbaluce vineyards.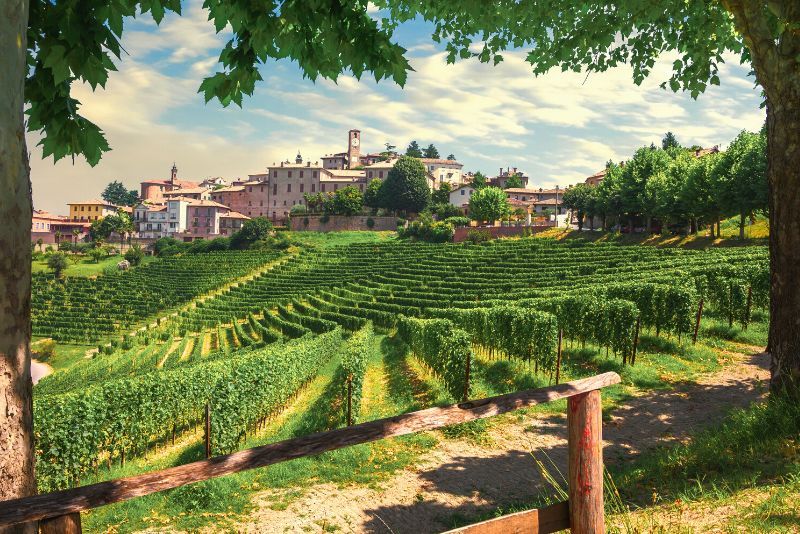 How much do wine tours in Turin cost?
The cost of wine tours in Turin vary quite significantly from tour to tour. One of the most affordable tours is the wine trekking tour that costs only US$40 per person. This is a group tour that is limited to 15 people.
The Turin food and wine walking tour costs US$75 per person. The tour lasts 3 hours and is a private tour.
Langhe bike tours and wine tastings are full-day guided group tours that cost US$70 per person.
Private wine tours generally cost around US$380 for two people. This includes a hotel pickup from your accommodation in Turin and a full day of exploring the Piedmont region with a private guide.
What is included in a wine tour in Turin?
Most Turin wine tours include at least two wine tastings where you'll get to taste a selection of local wines.
More expensive tours may include a hotel pickup and drop-off service, lunch, mineral water and other additional inclusions.
Where do wine tours in Turin start?
Many of the private wine tours in Turin will offer a hotel pickup service, but there are a few tours that begin from central meeting points.
The food and wine walking tour in Turin begins at Piazza Carlo Felice, where you will meet your guide.
Bike tours with wine tasting in Langhe begin at Corso Piave in Alba. It is very simple to travel from Turin to Alba by train.
Wine trekking tours begin at the Agile Castle, which is around 40 minutes from Turin's city center.
How long do wine tours in Turin last?
Most wine tours in Turin last between 7 and 8 hours, so prepare yourself for a full day of wine tasting. However there are some shorter tours, such as the wine and food tasting tour that lasts only 3 hours.
There are also a few 10-hour tours for those that want to spend the entire day enjoying Turin's vineyards and wineries.
When is the best time for a wine tour in Turin?
Most wine tasting tours in Turin begin mid-morning, but there are a few afternoon tours available. Most tour participants prefer to take a morning tour so that their afternoon and evening are free for other activities.
Take a wine tour at the beginning of your stay in Turin so that you are familiar with the region's wine and know what to order when dining out.
Wine tours are enjoyable during any season, although harvesting generally takes place in January and February if this is something that you'd like to see.
Are there any combos available with wine tours in Turin?
Wine tour in Turin with truffle hunting
Join an experienced truffle hunter and one of his dogs as you hunt for black and white truffles in Alba. Truffles are one of Italy's most famous delicacies and you will get to taste them once the truffle hunting is over.
After your truffle sampling experience, you'll get to taste a selection of regional wines.
Wine tour in Turin with food pairing
Turin is not only famous for its wine but its food as well. Enjoy sampling three of the region's most popular wines presented to you by a professional wine taster. The wine taster will provide information about wine-tasting techniques, as well as different aromas and flavors.
Your wine will be expertly paired with different local delicacies and appetizers, including cold cuts and cheeses.
Travel tips
Wine trekking and biking tours require a moderate level of physical fitness.
Bring along some extra money to purchase bottles of wine to take home with you.
Book your wine tour in Turin in advance to avoid disappointment.