Tropea basks in the warm glow of the sun-kissed shores of southern Italy and it is a snorkeling paradise thanks to its impeccably clear blue water.
As you venture beneath the glistening surface, you'll be greeted by a vibrant underwater world teeming with colorful coral reefs, exotic marine life and hidden geological treasures.
Whether you're a seasoned snorkeler or a beginner seeking an unforgettable aquatic adventure, a snorkeling tour in Tropea reveals coastal wonders for an immersive and awe-inspiring experience like no other.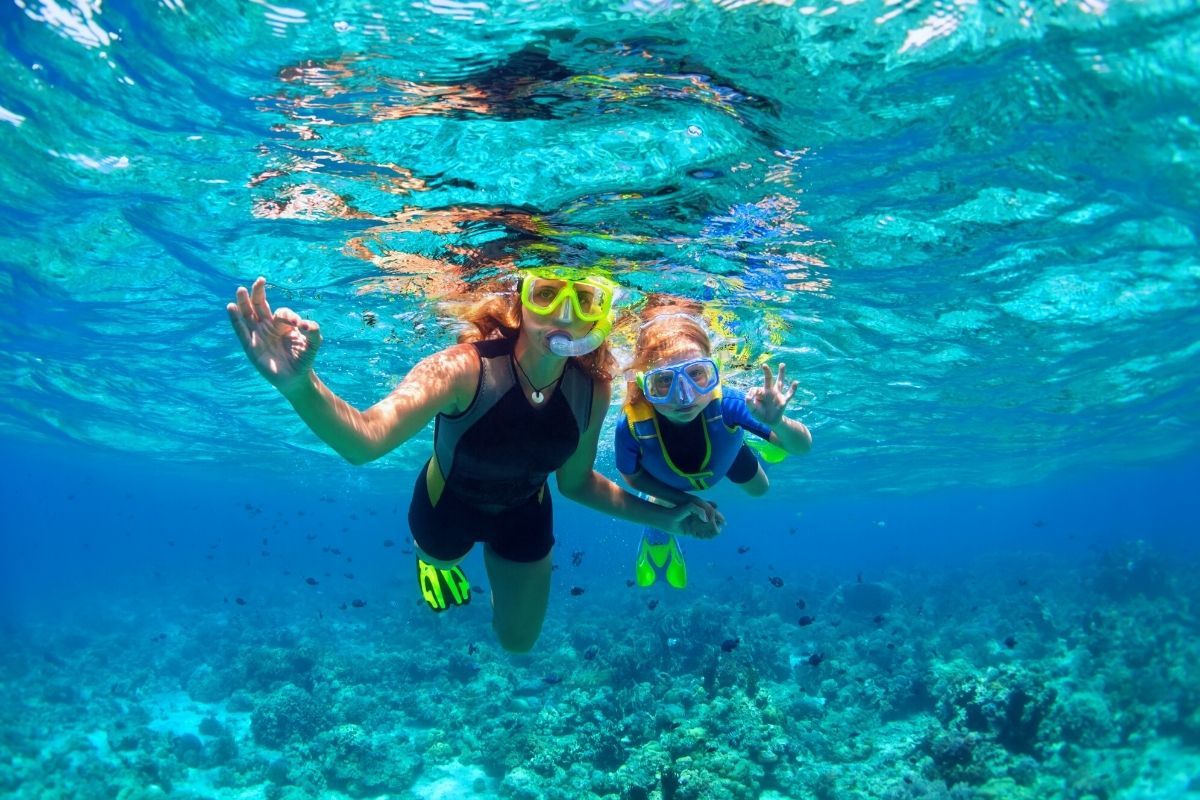 Here's all you need to know about snorkeling, one of the most exhilarating outdoor activities in Tropea.
What are the best snorkeling tours in Tropea?
All snorkeling tours in Tropea follow a relatively similar itinerary, although the length of the tour might differ slightly. The order of events might also change slightly depending on the weather and sea conditions on the day.
Capo Vaticano snorkeling tour in Tropea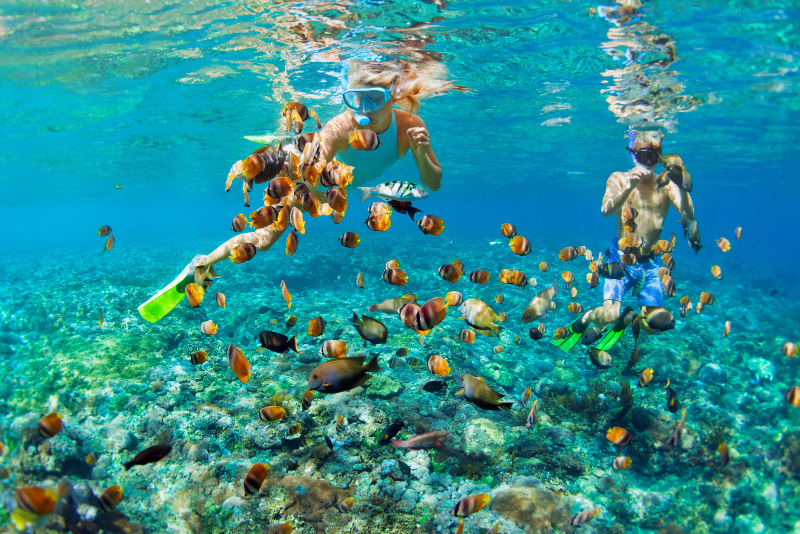 This unforgettable snorkeling tour in Tropea lets you uncover both the picturesque coastal landscape and the mesmerizing underwater world of southern Italy.
First, you'll depart from Tropea's port as you are treated to stunning views of Rotonda and Marina dell'Isola while passing by notable landmarks like the Palombaro Cave.
Further immerse yourself in the local history and natural beauty with live commentary from your expert local guide, sailing past Skeleton Cave, Riaci Bay, Hercules Harbor and the rocks of Formiche. Experience the true essence of an Italian summer as music, dancing and an aperitif transport you to the high life.
Discover hidden gems like Praia di Fuoco, Mantineo Rock and the Cave of Love before arriving at Grotticelle Bay near Capo Vaticano. Dive into its pristine white sandy seabed, swim among a diverse range of fish and indulge in local aperitifs and snacks. As the journey comes to an end, enjoy one final swim near Palombo Cave and Rotonda beach before returning to Tropea beach.
How much do snorkeling tours in Tropea cost?
Snorkeling tours in Tropea all cost between €35 and €55 per person. The tour price is determined by the length of the tour and the size of your tour group.
What is included?
Tropea's snorkeling tours don't include hotel pickup or drop-off, but the port is close to town and easy to reach. Your tour does however include all the equipment you will need for snorkeling. You will be accompanied by an English-speaking captain who will indulge you in all the captivating legends of land and sea and who will ensure a safe and enjoyable journey.
Your snorkeling tour in Tropea also includes insurance and there are no extra port fees or taxes. To crown the experience, you will be offered a delicious aperitif and a bruschetta snack to complete this Italian excursion.
Where does it start?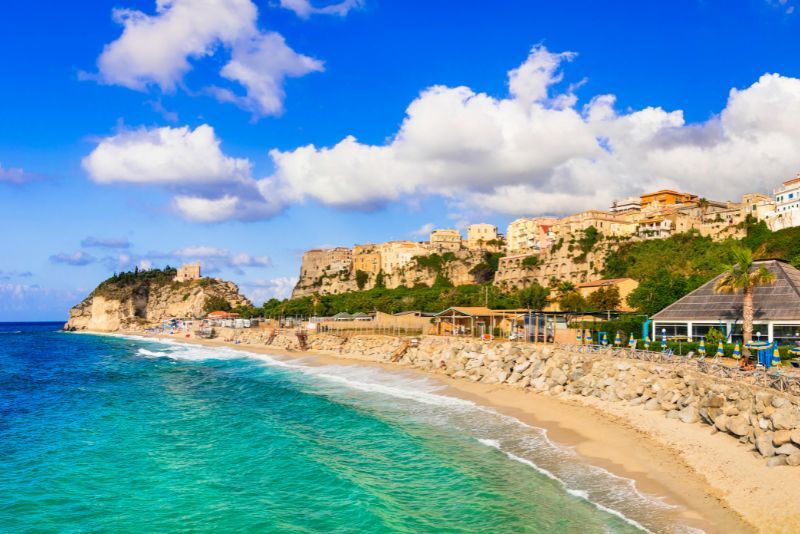 Snorkeling tours in Tropea start at the Port of Tropea. Your tour operator will send you clear instructions on which boat to look for and where to check in with your captain. It is an easily navigable port on the northern side of Tropea.
How long does it last?
Snorkeling tours in Tropea usually take around 4 hours. There are shorter tours lasting between 2.5 and 3 hours, but they offer equal amounts of adventure and pleasure.
What happens in case of bad weather?
In case of bad weather, your snorkeling tour in Tropea will be canceled. When this happens, you can choose to reschedule for another date or you can receive a full refund.
When is the best time for a snorkeling tour in Tropea?
The best time for a snorkeling tour in Tropea typically falls between the warmer months of May and October, with the peak season being July and August. During these months, the Mediterranean Sea's temperature ranges from 22°C to 29°C (72°F to 84°F), providing comfortable conditions for snorkeling.
The weather is sunny, and underwater visibility is usually excellent. However, it's worth noting that July and August can also be the busiest times. Therefore, if you prefer less crowded conditions, late May, June, and September could be ideal.
Which other water activities can be done in Tropea?
Travel tips
Use biodegradable sunscreen. Protect the reefs by using only biodegradable sunscreen.
Look but don't touch. Coral is fragile and can be easily damaged.
Stay alert for jellyfish. Jellyfish can be present in these waters. Ask your guide for advice if you see one.
Don't take souvenirs. Leave shells, starfish, and other marine life where they are.
Bring a waterproof bag. You'll need somewhere to keep your belongings while you're in the water.