While Toronto's glittering skyline is a sight to behold in itself, you'll find that stepping outside of the city is like opening the door to another world.
Towering skyscrapers and speeding vehicles are replaced with wandering bears, and silent pine forests. The grays of the city are transformed into a wash of shimmering teals and dramatic greens.
Reenergize yourself surrounded by mother nature's wonders on a multi-day trip from Toronto. Fill your lungs with the fresh air of Algonquin Provincial Park or spend your nights under the stars on a camping expedition.
Algonquin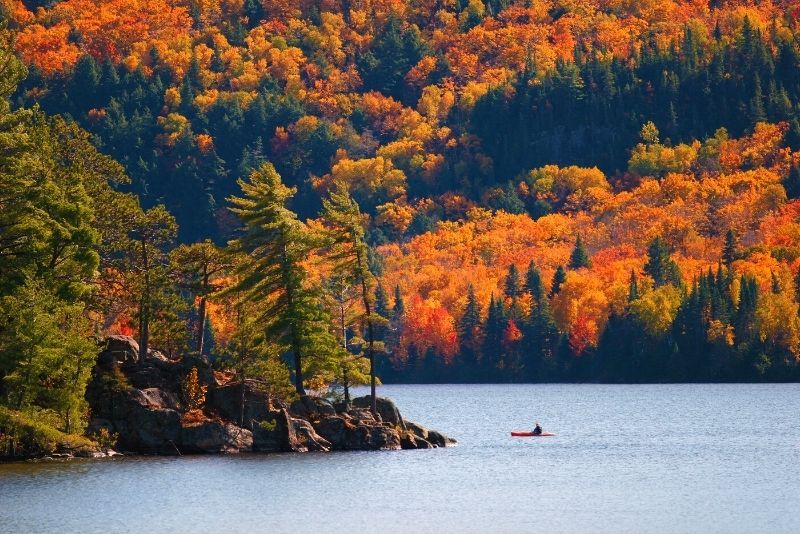 Leave the crowded streets and honking horns of Toronto behind, and head north to Algonquin Provincial Park for a quiet escape amidst towering ferns and turquoise lakes.
Hike several of the park's many scenic trails and reconnect with nature as you push yourself along challenging terrain.
Outdoor enthusiasts will be in their element as they trek through the spectacular landscape to a chorus of native birdsong surrounded by the moose and bears that call the park home.
Experience the verdant greens and blues of the park on a multi-day trip to Algonquin during the warmer months or witness the natural wonder under a thick blanket of snow.
4-Day trips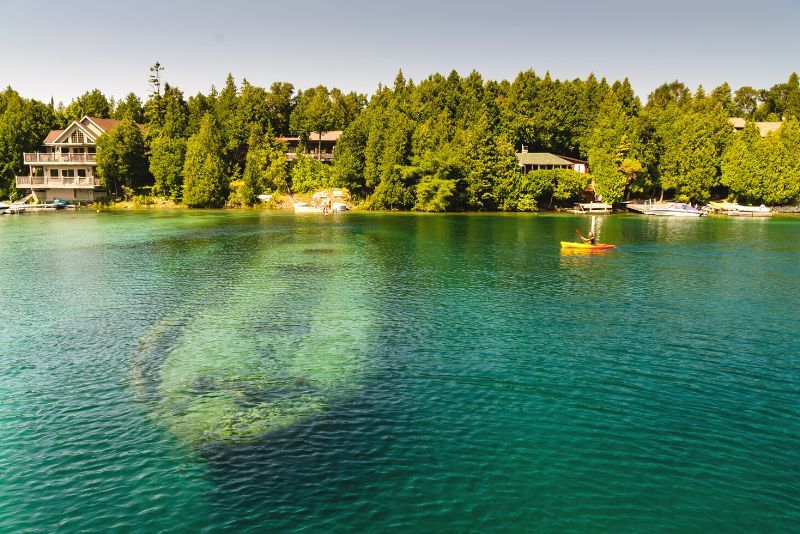 Live out the ultimate Canadian fantasy in this 4-day trip from Toronto. Set up your tent and get ready for an outdoor experience filled with simple pleasures, and thrilling sights.
Make lasting connections as you cozy up around a roaring fire, and appreciate your surroundings as you witness a fiery sunset.
Some of the invigorating activities on offer include paddling through the sparkling waters of Canoe Lake and trekking through the ancient caves, and woodlands of the park.
Rejoin civilization by visiting the charming town of Tobermory — where you'll discover the mysteries of its 22 shipwrecks.
Cruise through the crystal-clear waters of Lake Huron and be humbled by the colossal thundering falls of Ontario, before returning to the city.