Tel Aviv is undoubtedly one of the most popular holiday destinations in the Middle East, with the Israeli city attracting millions of visitors each year.
With its long sandy beaches, stunning architecture and buzzing cafe culture, there are countless reasons to visit this incredible city.
Walking tours in Tel Aviv provide you with an affordable and authentic opportunity to become more familiar with this modern metropolis.
As a local guide leads you through the bustling city streets, you'll discover the charm of Tel Aviv for yourself.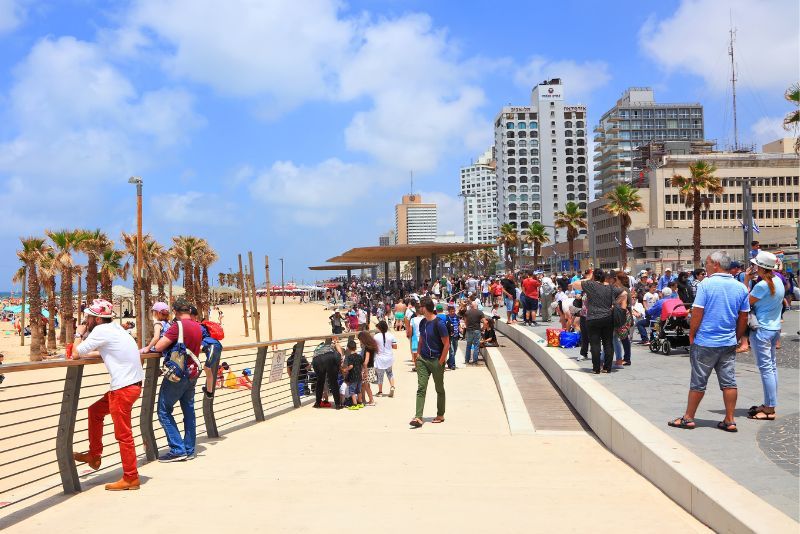 Here's all you need to know about walking tours, one of the best options for sightseeing tours in Tel Aviv.
What are the best walking tours in Tel Aviv?
The best of Tel Aviv walking tour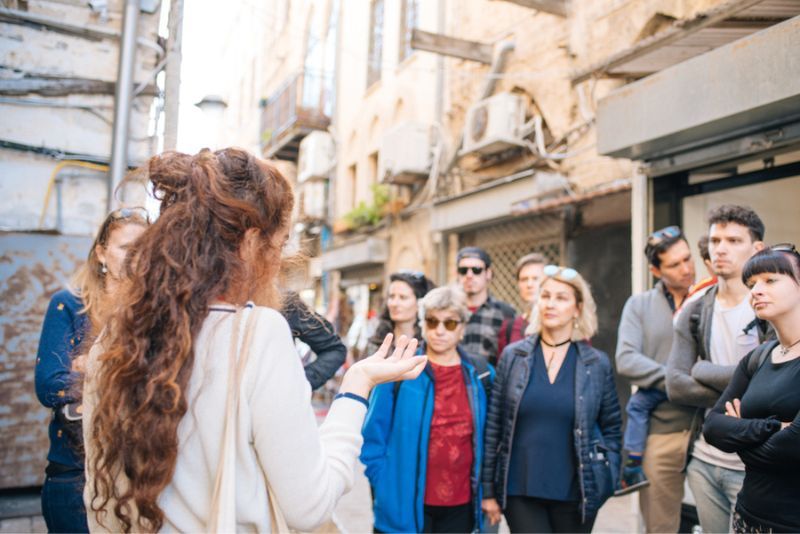 Stoll around Israel's "White City" with your professional guide as you discover the laid-back charm of this Middle Eastern cosmopolitan.
Marvel at the city's incredible architecture and admire the murals created by Tel Aviv's famous street artists.
Some of the highlights of the tour include Rothschild Boulevard, Neve Zedek, Nahalat Binyamin Street, the Hall of Independence and the Meir Gardens.
In addition to seeing these top-rated attractions, you'll learn about Israeli politics, cuisine and culture.
Private half-day tour of Akko
Akko is located around an hour from Tel Aviv's city center, and this area is full of complex history and architecture influenced by the Ottoman era. This private tour is led by a professional guide who is also an Akko resident.
Explore the bustling Old Town and visit the Knight's Hall before walking through an ancient, vaulted tunnel. Take the opportunity to ask your guide about Akko's history, cuisine and culture as you walk through the coastal city.
Walking street art tour in Tel Aviv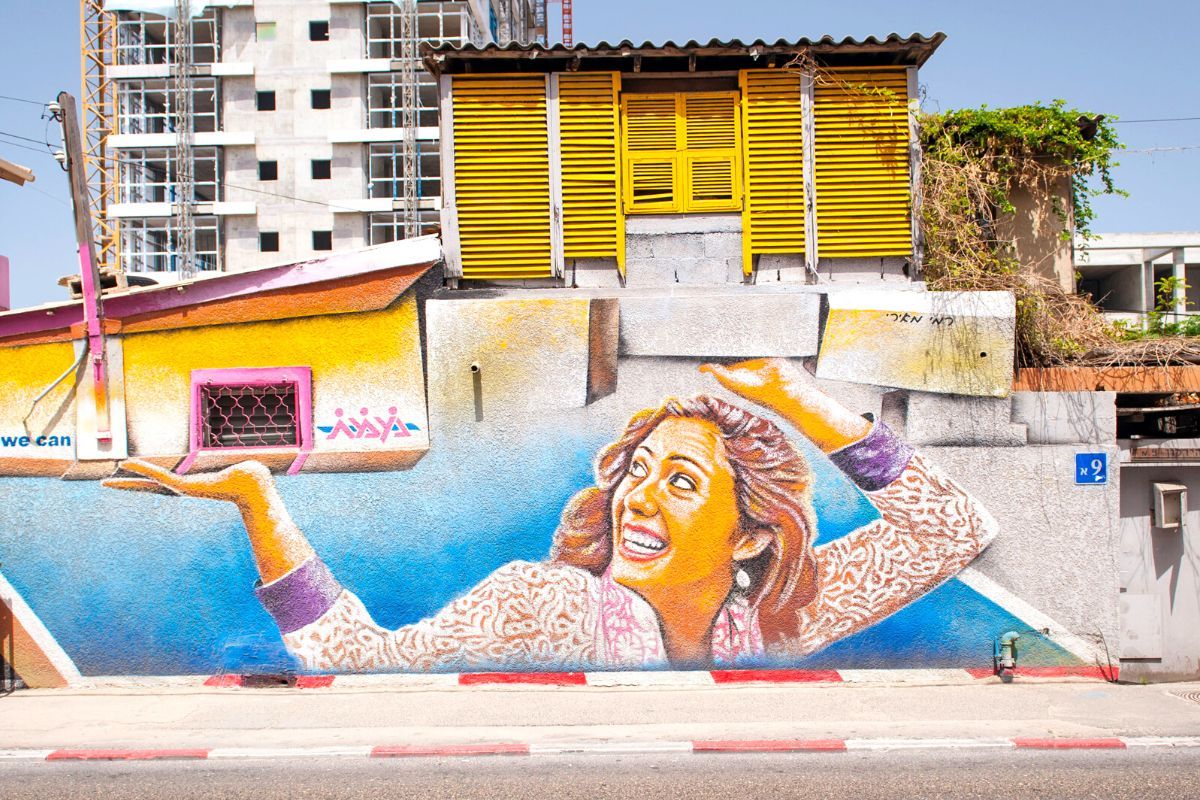 In the past decade or so, Tel Aviv has become famous for its incredible street art. This tour specifically focuses on the murals and graffiti in some of the city's more contemporary neighborhoods.
Some of the works that you'll view have been specifically created for this tour by local artists and send a message about the history, culture and modernity of life in Tel Aviv.
The use of augmented reality makes this tour interactive and thoroughly enjoyable.
Free walking tours in Tel Aviv
If you are looking for something a bit more flexible, there are a number of free walking tours in Tel Aviv. By joining one of these tours, you will cover many of the main sights and get a more profound understanding of the city's rich history.
These tours are an ideal and affordable way ton enjoy an impromptu stroll in Tel Aviv, with a local guide by your side.
How much do walking tours in Tel Aviv cost?
Some of the most popular walking tours in Tel Aviv are free walking tours. While these brief tours do not have any obligatory fees attached, you are encouraged to tip your guide at the end of the tour.
Basic walking tours in Tel Aviv usually cost between US$20 and US$40 per person. These guided, group tours typically last around 2 hours and focus on a specific part of the city.
More comprehensive, private tours can cost anywhere between US$250 and US$500 per group, but these tours can accommodate as many as 10 tour participants. These are usually half-day or full-day tours.
What is included?
Walking tours in Tel Aviv are usually only inclusive of your professional guide, and any entrance fees to attractions that you may visit during your walk.
You will be responsible for any food, drinks and souvenirs that you may want to purchase along the way.
Private walking tours in Tel Aviv typically include a hotel transfer service.
Where does it start?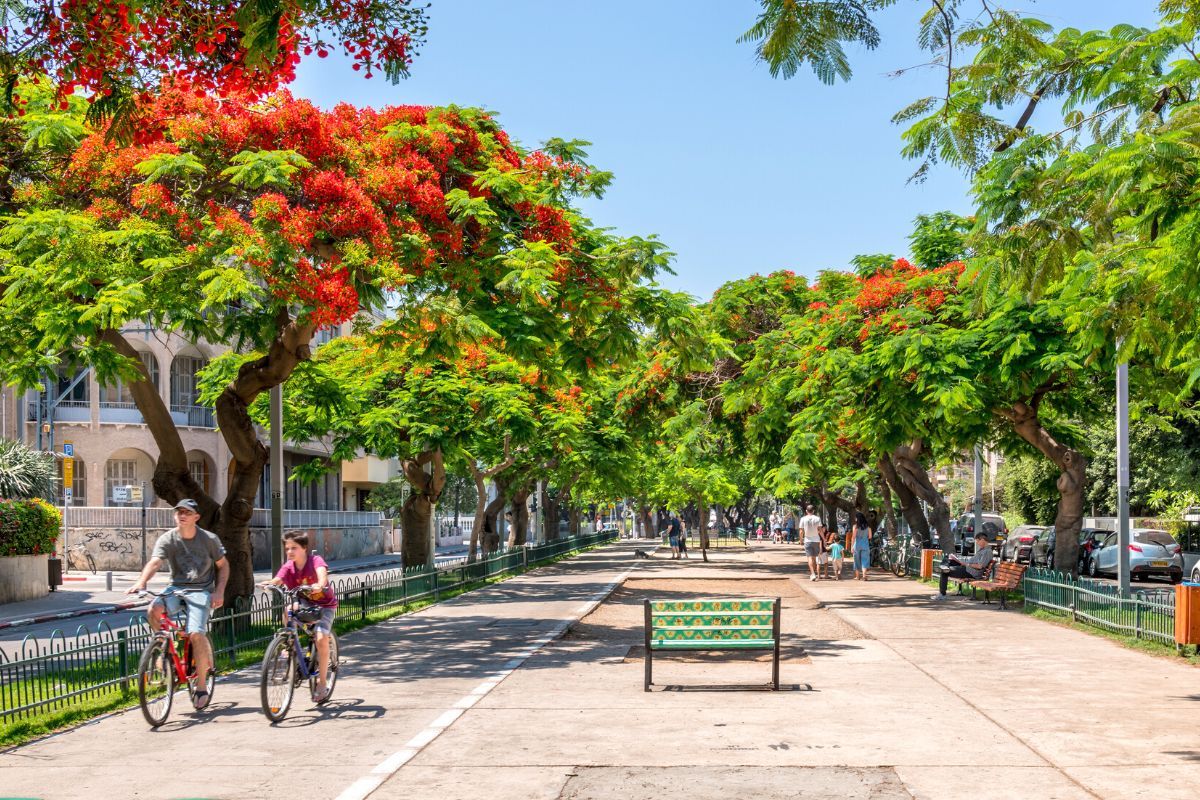 Walking tours in Tel Aviv usually begin at easy-to-find locations in the city, such as The Old Clock Tower and Rothschild Boulevard. Aim to be at your tour's starting point at least 5 minutes before the tour is due to begin.
How long does it last?
No matter how much time you want to dedicate to a walking tour in Tel Aviv, there is the ideal excursion for you.
There are many 2-hour walking tours that provide a brief introduction to the city, as well as a range full-day walking tours that provide a fully comprehensive experience.
When is the best time for a walking tour in Tel Aviv?
When it comes to looking for a walking tour in Tel Aviv, you'll find that there are a variety of time slots available. Many tour participants opt for evening tours as they get to enjoy cooler air temperatures and see the city come alive after dark.
It is best to book a walking tour in Tel Aviv for the beginning of your stay in the city as a walking tour is the ideal introduction to the city, and will help you better navigate during the rest of your stay.
Travel tips
Book your walking tour in Tel Aviv in advance to secure your spot.
Wear comfortable walking shoes and breathable clothing.
Bring along some extra spending money for snacks and souvenirs.