Savannah, Georgia, encapsulates perhaps more aspects of the American Civil War than any other city in the Southern United States. Thanks to General Sherman's sparing of the city, Savannah's historic district is filled with relics from the 18th and 19th centuries.
Spy generals' homes, refuges on the Underground Railroad and cemeteries where remains of divided families lie can all be discovered on a Civil War tour in Savannah, Georgia.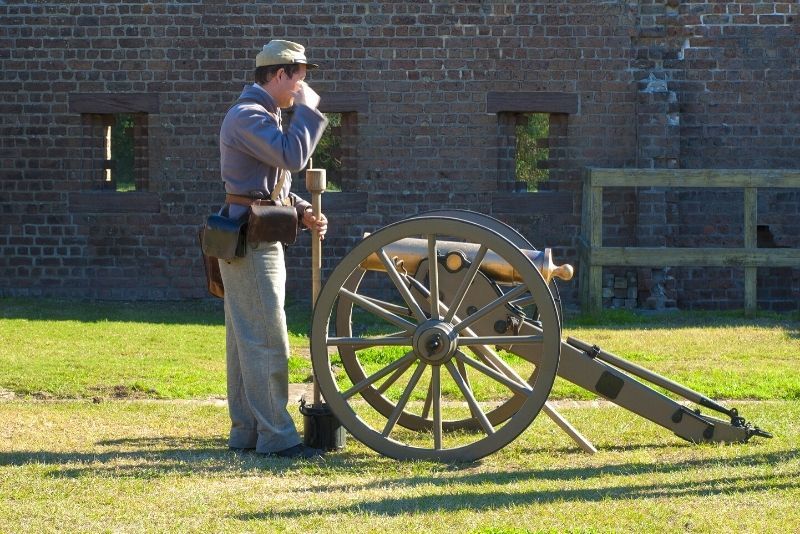 Here's all you need to know about Civil War tours, one of the most insightful sightseeing tours in Savannah.
What are the best Civil War tours in Savannah?
The majority of Civil War tours in Savannah are walking tours that will take you past several landmarks and provide insight into the war. With group sizes ranging from a maximum of 15 people to up to 30 people, you can choose what works best for you and your budget.
Join a guide at one of the city's squares in the Historic District and spend hours touring Savannah's sites filled with Civil War significance. Your expert guide will not only show you important locales but will also bring up issues about the war that have lingered for 150 years.
Which places are visited?
Antebellum buildings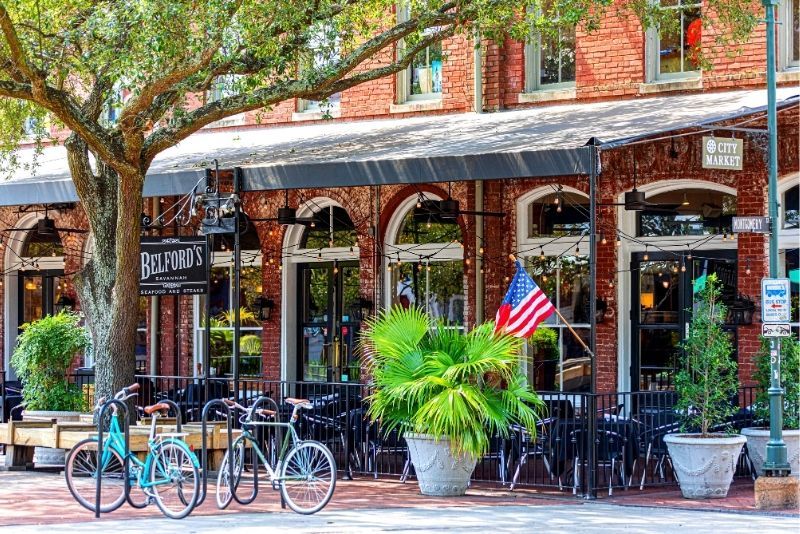 On General Sherman's "March to the Sea," he left very little of the towns he passed through between Atlanta and Savannah. However, Savannah was spared destruction. Homes, churches and businesses built before Sherman's arrival in 1864 dot the city. Wander Congress, Broughton and Bull Streets for glimpses of early 19th century structures.
Marvel at 18th-century buildings that are still in use today such as the "Olde Pink House," the John Berrien House and the Spencer-Woodbridge House. See restaurants that served as war hospitals or feature preserved maps that had been drawn on walls by troops.
Generals' homes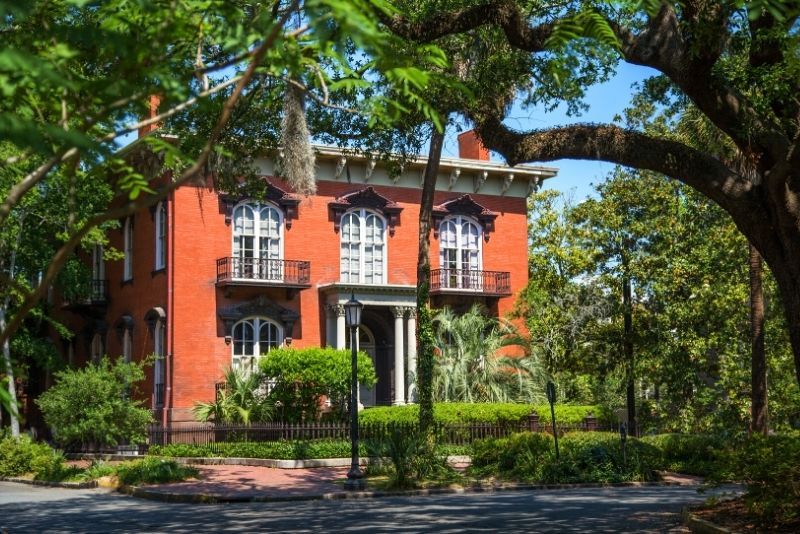 Many prominent Confederate generals had connections to the city. Savannah's National Historic District is one of the largest in the US and includes former dwellings of Generals William J. Hardee and Francis Bartow.
See the famous Mercer-Williams house, home of General Hugh Weedon Mercer, a home that was an important setting in John Berendt's 1994 novel "Midnight in the Garden of Good and Evil." The house is a destination on many ghost tours in Savannah, as it is considered one of the most haunted places in the town.
Marvel at the Green-Meldrim Mansion, General Sherman's headquarters and home during his stay in Savannah at the end of the war. Also a former resident of the home, a freed slave named Susan Baker King Taylor was the first and only African American woman to write a memoir about her direct participation in the Civil War.
Savannah landmarks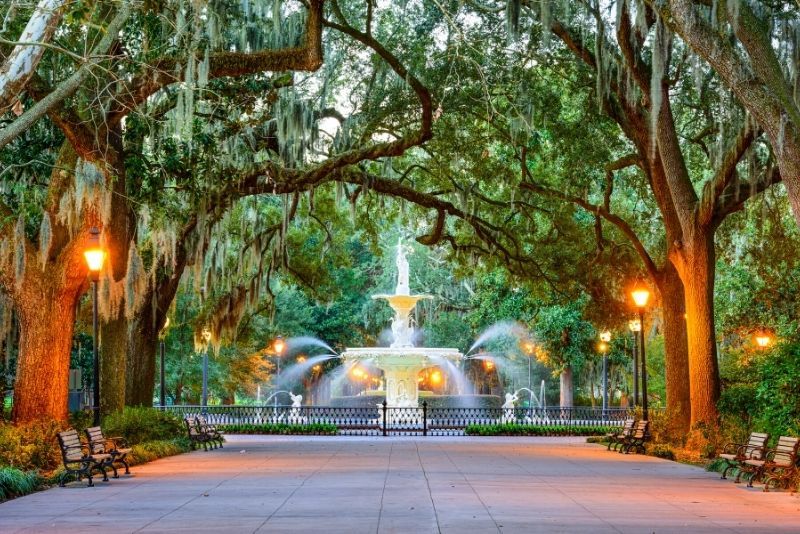 One of the South's most coveted destinations, Savannah's scenic neighborhoods, squares and historic sites attract visitors from around the world. With spots steeped in Civil War history at every turn, you will also pass by other attractions like Forsyth Park, River Street, the Cathedral of St. John the Baptist and much more.
How much do Civil War tours in Savannah cost
Civil War tours in Savannah cost from US$20 per person to US$35 per person for a 1.5- to 2-hour tour. More expensive excursions are limited to groups of a maximum of 15 people.
What is included?
Savannah Civil War tours include the leadership of a passionate and knowledgeable guide who will fill you with facts about the war.
You will see homes of generals, war monuments and artifacts. Hear a local historian's take on the complexities of the conflict. Discuss the issues that almost broke apart the United States and that still persist today.
Guides also show you the major sites in town like the many shaded squares and main thoroughfares while offering insight on how to fill the rest of your stay.
If you are a true Civil War buff, your guide will help you extend your historical quest with facts about important sites outside of the city. Fort Pulaski, the first locale seized by Union troops in 1860, is less than 25 kilometers from Savannah. Georgia's entire coastline was gifted to emancipated slaves after the war with Sherman's Special Order 15 and is easily reached from the city.
Where does it start?
Savannah Civil War walking tours meet at either Warren Square or Reynolds Square. Both are in historic Savannah, between Bryan and Congress Streets.
How long does it last?
Civil War history tours last around 2 hours. Tour providers ask that you arrive at the meeting point 15 minutes before the start of the tour.
When is the best time for a Civil War tour in Savannah?
A Civil War tour in Savannah can be done any time of year. For the best weather, book a tour in spring or fall. While the focus is on the Civil War, taking a tour at the beginning of your stay is a great introduction to the city. Guides are always happy to provide tips about must-see sights and the best eateries in town.
Are there any combos available with Civil War tours in Savannah?
Civil War tour and pub crawl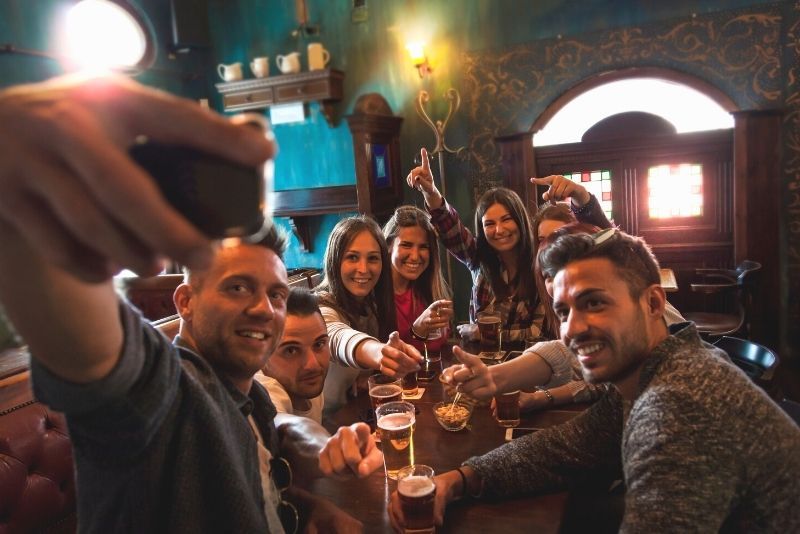 Add an extra level of fun to a history tour with a pub crawl in Savannah. With many restaurants and bars housed in historic buildings, why not sip a craft beer or Savannah's signature Chatham Artillery Punch as you tour former homes, hospitals and more. There's no need to down your drink quickly before the next stop on the tour with Savannah's open container law.
What other sightseeing tours can you do in Savannah, Georgia?
Travel tips
Wear shoes and clothing appropriate for several hours of walking outdoors.
Civil War tours take place in rain or shine, so bring a rain jacket or umbrella if rain is forecast.
The sidewalks can be uneven, so watch your step!