Once upon a time, the border city of Tijuana was one of Mexico's most notorious settlements. Today it's popular with visitors who want to peel back the layers of this colorful town to discover the true story of authentic Tijuana.
You can take a day trip to Tijuana from San Diego, where walking tours, cultural exchanges, and food tastings are all on offer.
How to get to Tijuana from San Diego?
Located on the border with the United States, in the far northeast of Mexico, Tijuana is easy to reach from San Diego.
From San Diego to Tijuana by car
Tijuana is just 20 miles south of San Diego, and it's simple to travel there by car on the I5 or I805.
However, negotiating the border is not always straightforward, and you will need to consider the terms of your rental agreement too.
From San Diego to Tijuana by trolley bus
If you want to travel independently, the easiest way to journey to Tijuana is on the San Diego Trolley, which takes 45 minutes.
Hop on the blue line at the American Plaza Transit Center and enjoy the ride. You can then cross the border on foot and take a taxi into town.
Guided tour to Tijuana from San Diego
Take the stress out of the border crossing by booking a guided day trip to Tijuana from San Diego.
Some excursions offer hotel pick-ups, while others require you to make your own way to the border. You can easily get there by trolley bus or taxi.
What is the typical itinerary of a day tour to Tijuana from San Diego?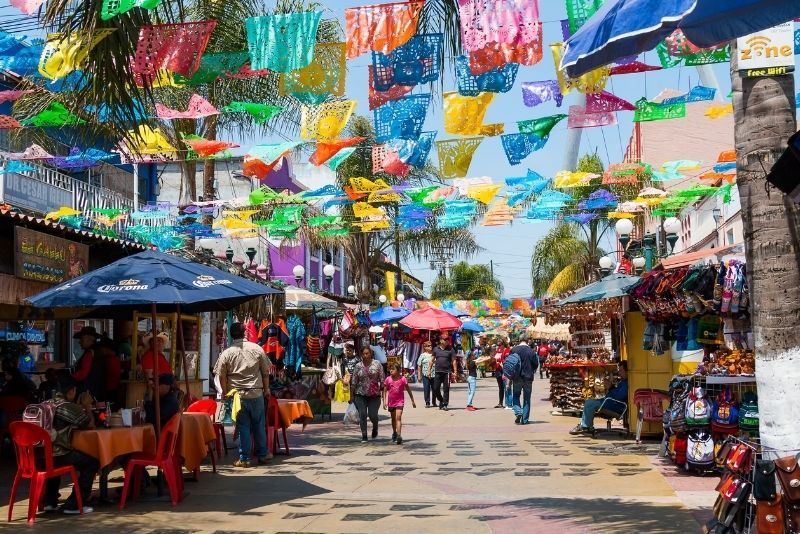 After making your own way to the border meeting point, you will cross into Mexico with your guide and begin sightseeing. Alternatively, some tours offer hotel pick-ups and drop-offs in comfortable minivans, so check the details carefully if this is something you would like included.
Once in Tijuana you will enjoy a walking tour or explore the city using public transport, depending on the excursion. This immersive experience can include historic sights, food tasting, and meeting locals.
Lunch at an authentic Mexican restaurant is often provided, before your return journey back across the border.
What kind of tours are available to go to Tijuana?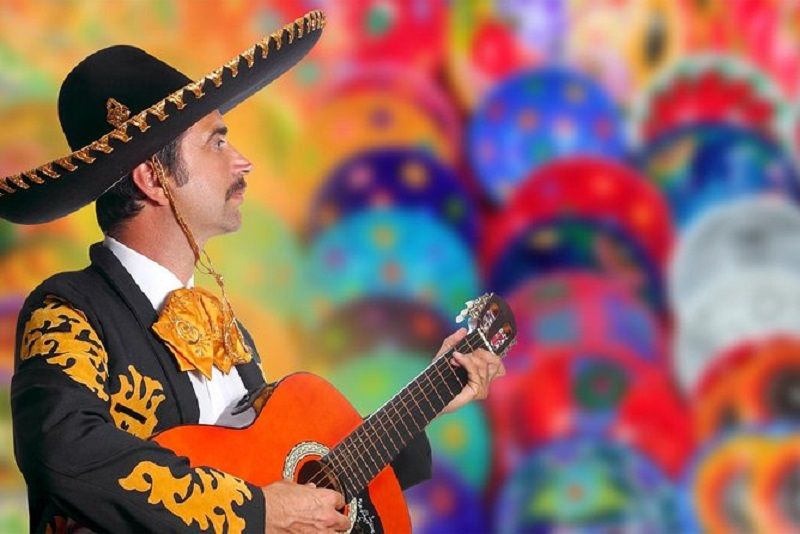 There are lots of Tijuana day tours to choose from. The most important aspect to consider is whether you want hotel transfers or are happy to make your own way to the border.
Guided tour to Tijuana from San Diego
This popular Tijuana day trip from San Diego begins at the border so you will need to take the trolley bus or taxi to get there.
After meeting your guide and the rest of the group, you will cross into Mexico and explore Tijuana on foot or by public transport. Sightseeing and food tasting are the highlights of the trip.
Your tour will end back at the border, and you will return the same way you came.
Guided tour to Tijuana from San Diego with transfers
If you don't want the hassle of public transport to reach the border, opt for this Tijuana jaunt and enjoy door-to-door transfers. The tour schedule then follows the one above.
Private tour to Tijuana from San Diego
A private Tijuana day trip is the ultimate way to explore. You will enjoy seamless hotel pick-ups and drop-offs, as well as an exclusive air-conditioned vehicle and guide.
The day can be tailored to your interests, with lunch usually included.
How much does a tour to Tijuana from San Diego cost?
Guided group tours to Tijuana from San Diego start at $60 per person. These tours begin at the border and include a walking excursion in Tijuana, often with food tastings and lunch provided. Travel to and from the border is not included.
Cheaper group tours are available at $29 per participant, but you will have to "pay-as-you-go" along the way for food and public transport.
Tijuana day tours from San Diego with hotel transfers cost from $109 per traveler with all the inclusions above.
For a private Tijuana excursion expect to pay $149 per person. The price includes your own vehicle and guide, plus a sightseeing tour in the city, lunch, and hotel transfers.
What will you see and do in Tijuana?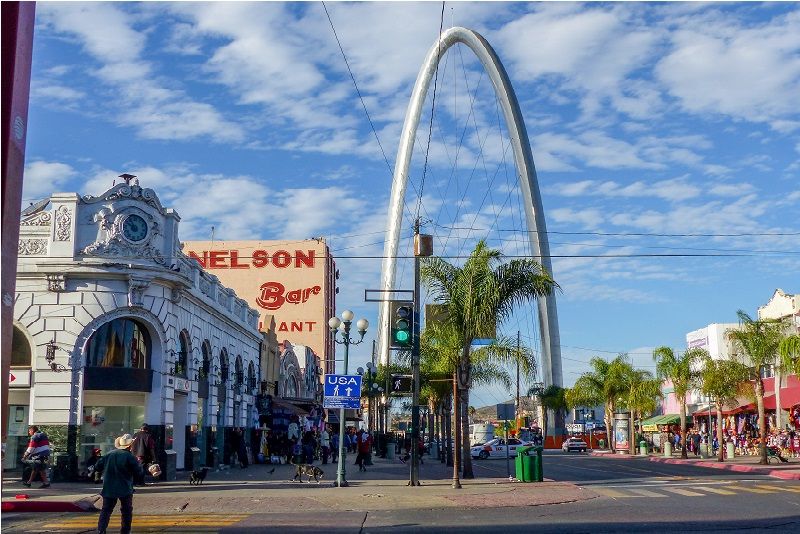 Day trips to Tijuana are all about wandering the streets and soaking up the energy of this buzzing Mexican city. Here's what you will experience:
Avenida Revolución
The bustling main street through Tijuana is a great place to absorb the city vibe and see locals going about their daily lives.
Located in the old town, Avenida Revolución rose to fame during the Prohibition years in the United States when people flocked here to drink freely. Today it's a popular haunt for tourists, with restaurants, food stalls, and craft shops vying for your attention.
Before you go, check out the Hotel Caesar where the famous Caesar Salad was invented back in 1924 by an Italian immigrant.
Mexican food
No day trip to Tijuana is complete without tucking into some of the delicious local dishes that have put the city firmly on the culinary map.
Head to the Mercado Hildago for food tastings and to learn about the history of Mexican cuisine. Don't leave without trying the legendary tacos, with or without guacamole and hot chili sauce.
Food tasting tours also stop at local eateries where you can munch on tamales and toasted octopus. Wash it all down with tequila or craft beer.
Tijuana Cultural Center
The spherical cultural center has become a city icon, with its striking architecture standing out among the other Tijuana buildings.
Inside you'll discover an exhibition about Baja California, an aquarium, and a botanical garden. There are also several international art exhibitions held here each year.
When is the best time to visit Tijuana?
For a day tour to Tijuana from San Diego, May through September is the most popular time to visit. The weather is warm and there is little chance of rain. Just avoid the height of summer if you don't like the heat.
If you want a quieter experience, come during spring or fall instead.
Travel tips
Remember to take a valid passport with you to cross the international border.
Book your Tijuana day trip online in advance of your vacation so you can compare prices and find the best deals for your chosen date.
Be aware that you will have to queue at the border, particularly when crossing from Mexico back in the United States.
Take some cash so you can buy food and souvenirs. While dollars are widely accepted, it is better to use pesos for smaller purchases, and for a better exchange rate.