Cairns, Australia is a world-renowned tourist destination thanks to is native rainforests as well as the Great Barrier Reef, one of the seven natural wonders of the world. The Great Barrier Reef is the world's largest coral reef, so large that it can be seen all the way from space!
Thankfully, there are tons of great ways to take in the area's natural beauty including cruises, ATV rides, and boat tours. But if you want to get a quick but awesome view of everything there is to see in and around Cairns, an airplane tour is probably your most efficient option.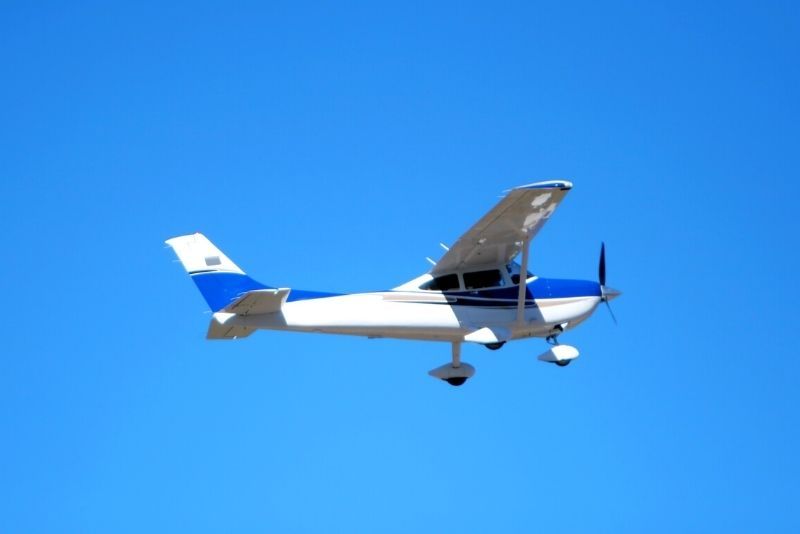 Sit back and relax in a luxury plane as you take in the gorgeous scenery of Cairns City, the Great Barrier Reef, and more, all while an experienced pilot gives you information you'll be able to impress all your friends with!
What kinds of tour flight packages are available in Cairns?
Great Barrier Reef Scenic Flight
For 30 minutes to an hour, depending on which flight package you choose, you'll get the best possible view of the world famous Great Barrier Reef from a guaranteed window seat on a comfortable luxury plane. After taking off from Cairns airport, you'll be flown around all the most picturesque areas of this natural wonder including Oyster Reef, Double Island, Palm Cove and so much more!
Scenic Reef Flight and Green Island Cruise
If you're looking to really sink your teeth into the Great Barrier Reef and get to know this natural world wonder inside and out, there's no better package to book than this scenic reef flight and cruise. After a mesmerizing flight tour of Cairns, The Great Barrier Reef, and Green Island, you'll head to Cairns Marina where you'll hop on a luxury catamaran that includes a stop at Green Island with a catered buffet lunch and plenty of snorkeling time.
Great Barrier Reef and Rainforest Scenic Helicopter Flight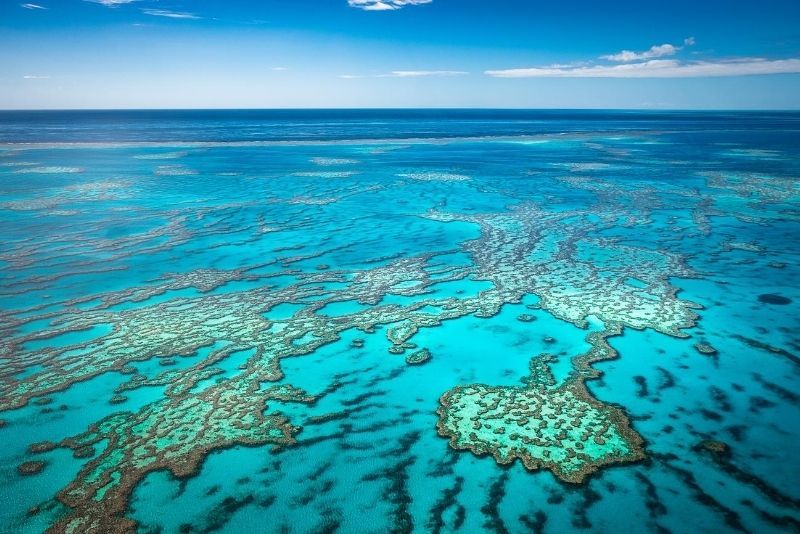 Get picked up right from your accommodation in Cairns and then get whisked away on a majestic helicopter flight that will take you over Barron Gorge National Park and all of its rainforests, waterfalls, rivers, and mountains. From there, you'll head over to the Great Barrier Reef where you'll get breathtaking views of Green Island and Vlasof Cay. Don't forget to bring a camera, as there will be plenty of unmissable opportunities for photos.
10 Minute Scenic Helicopter Flight and Cruise
There's nothing better than getting to go out on a luxury, air-conditioned cruise that takes you through the tropical paradise of the Great Barrier Reef. As part of this cruise package, you'll be guided on a scenic helicopter tour of this natural wonder of the world. Once you're back on the cruise, enjoy a catered lunch, presentations from local experts about the wildlife indigenous to this magical ecosystem, and, of course, plenty of snorkeling time!
What is there to see on a scenic flight tour around Cairns?
Cairns City
As you take off from Cairns airport, there's no way to avoid getting a beautiful view of Cairns City in all its glory - and you wouldn't want to anyway! Thanks to the Great Barrier Reef and the rainforests, Cairns' own quaint beauty can sometimes be overlooked, but not here!
The Great Barrier Reef
Of course, the most well-known and famous thing to see on a scenic flight around Cairns, whether it be in a helicopter or on an airplane, is the Great Barrier Reef. Marvel at the awe-inspiring size and beauty of this natural world wonder as you receive insightful flight commentary about areas like Palm Cove, Green Island, and Vlasof Cay.
Barron Gorge National Park
Besides the Great Barrier Reef, the other natural wonder Cairns and its surrounding areas is famous for is its vast stretch of tropical rainforest and mountains. As you fly over Barron Gorge National Park, take in the magnificent Barron Gorge Falls and Barron River, the Kuranda Scenic Railway and Skyrail Rainforest Cableway, and of course, the gorgeous mountain town of Kuranda.
Where do airplane flight tours in Cairns depart from?
If you've chosen to take an airplane flight tour around Cairns, your flight will most likely depart from Cairns Airport. In some cases, pickup and drop-off directly to and from your accommodations in Cairns is offered, though not always. Make sure to check with your tour provider so that you don't get mixed up!
How much will I pay for a scenic flight tour in Cairns?
For a scenic airplane tour around Cairns and the Great Barrier Reef, expect to spend about AUD 200. If you're looking for a package that includes a luxury catamaran cruise, prices will be more between AUD 350 and AUD 500. It will also cost you AUD 500 for an expansive helicopter flight tour of Barron Gorge National Park and the Great Barrier Reef.
How long will an airplane tour around Cairns last?
If you're only booking one of the airplane tour packages in Cairns, you can expect to spend between 30 and 45 minutes on a comfortable plane that will fly you around the majestic Great Barrier Reef with a guaranteed window seat.
For the cruise package, expect to spend an entire day out on the water after your flight.
Helicopter flight tours of the Great Barrier Reef usually last about 10 minutes, though one flight that takes you through Barron Gorge National Park as well as the Great Barrier Reef has a total of 45 minutes in the air.
When is the best time to take a scenic airplane flight tour in Cairns?
The best time to do anything in Cairns is during the months of May to September. This time period is actually winter in Australia, which means that it's not nearly as hot and sticky as it is during the summer months and it doesn't rain nearly as often.
Temperatures during this time are the best you can get on a tropical vacation and the skies are almost always clear! The only downside is that winter is high tourist season in Australia, so you'll want to book your trip will in advance and check in often with your tour provider to ensure availability.