Beach bums and nature lovers alike flock to Langkawi, Malaysia for its pristine sands and diverse flora and fauna. Langkawi is well equipped with resort amenities while offering adventures in its wild spaces.
A boat tour in Langkawi is an ideal way to access remote islands and wilderness. Regardless of the trip you choose, you will be treated to views of rainforests, limestone mountains, cerulean waters and an abundance of plant and animal species.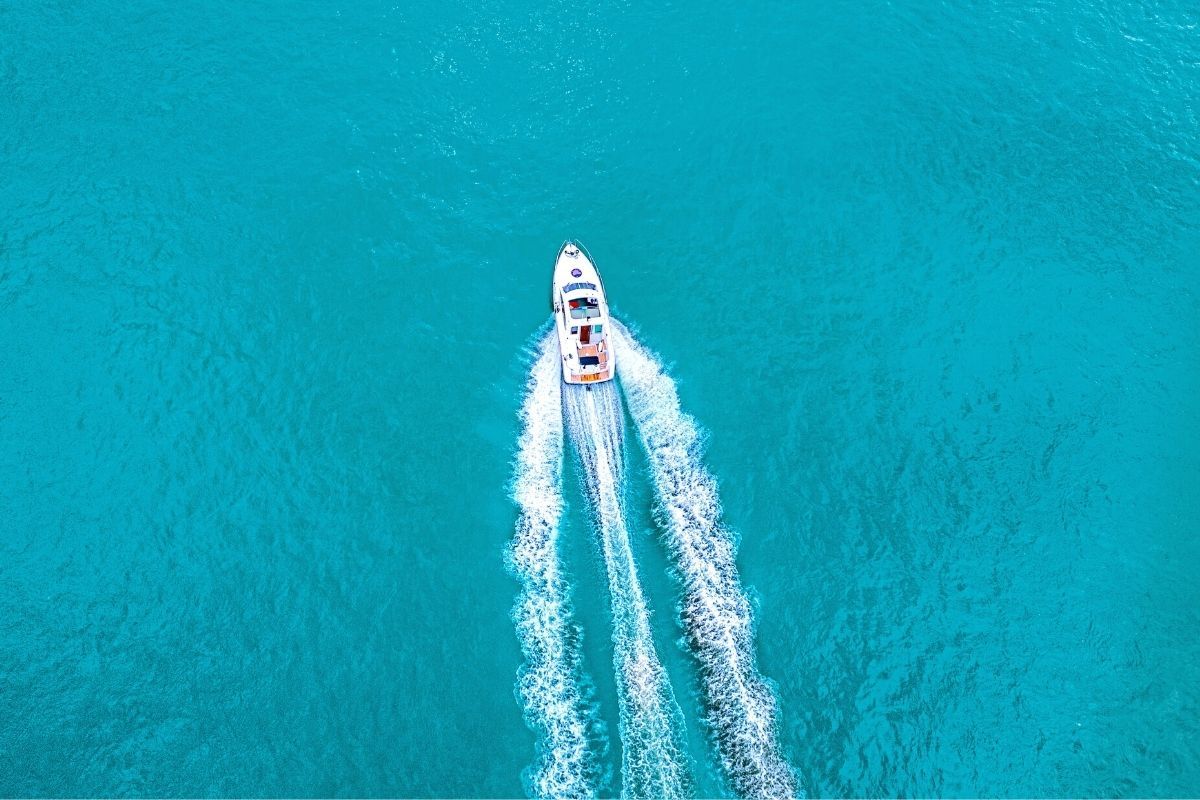 Here's all you need to know about boat tours, one of the most invigorating outdoor activities in Langkawi.
What are the most popular boat tours in Langkawi?
Embark on an ocean adventure to explore the delectable islands of Langkawi, or coast though a mangrove forest in search of Malaysian wildlife on a river cruise. If you're lucky you may see a dolphin or river otter!
Island hopping tours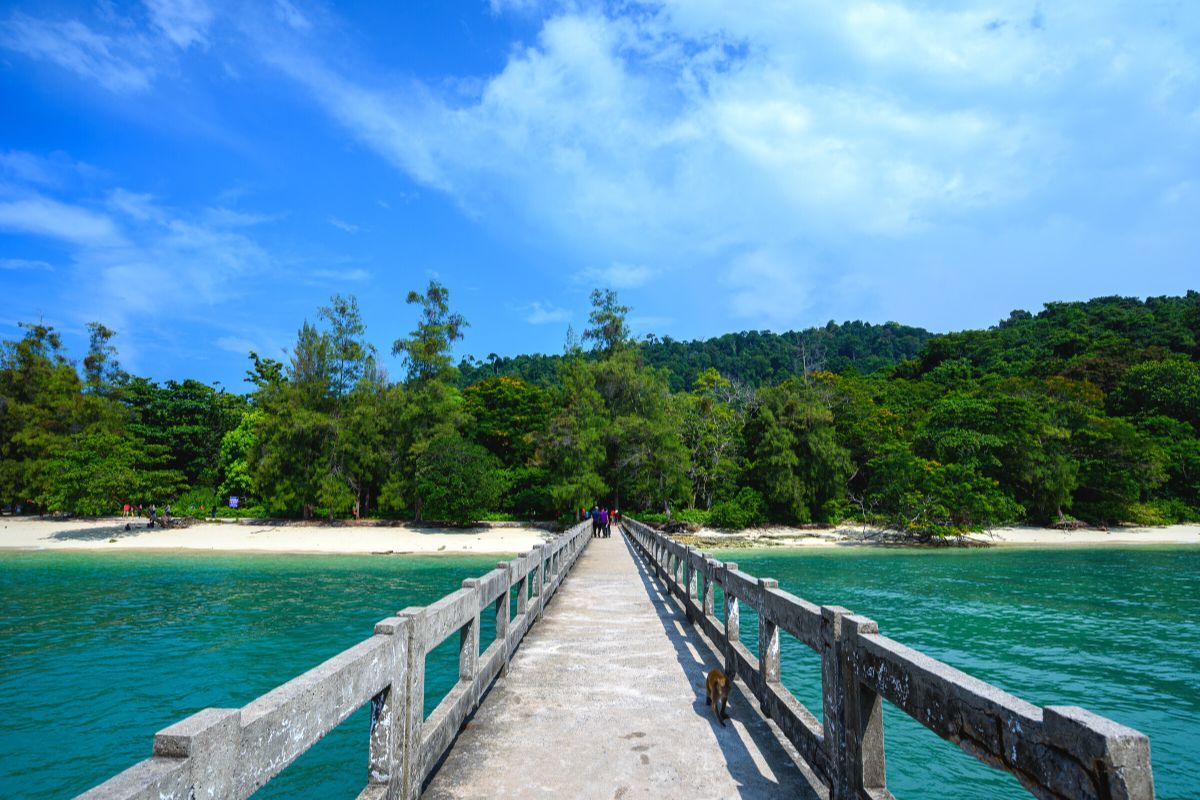 With 90 islands around Langkawi, it's hard to know which ones to visit. Take an island hopping tour to the best of them.
Stop at Dayang Bunting, Singa Besar and Beras Basah Islands to experience the beauty that sets them apart from the rest of the archipelago.
Safari boat rides
Take to the rivers for an intimate look at Langkawi's rich biodiversity and unique geology. Glide through mangrove forests, peer into caves, snap photos of the many bird species and even take a dip in a freshwater pool.
Many tours take you through Langkawi Geopark or Kilim Geoforest for a glimpse of these exquisite nature preserves.
Sunset cruises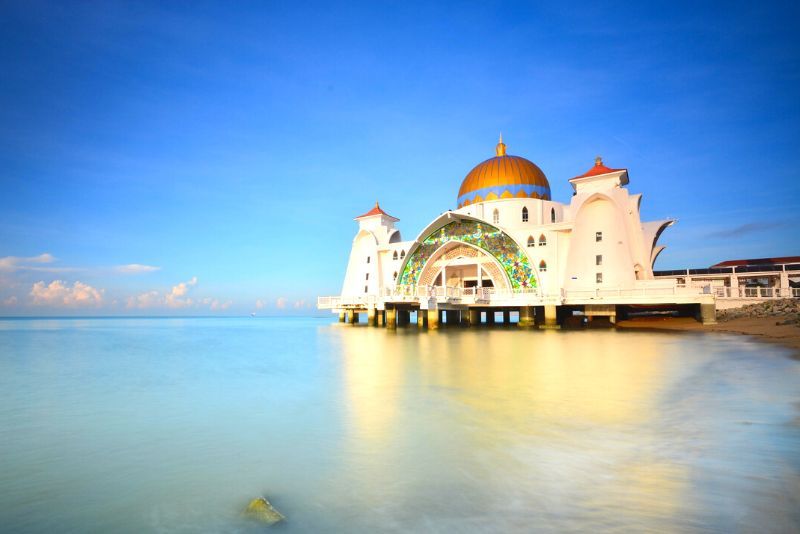 Book a romantic dinner cruise on the Andaman Sea or a twilight excursion down one of Langkawi's rivers for prime animal sightings.
Dinner cruises meander among the islands in the Straits of Malacca before serving a multi-course meal on board or at a floating restaurant. Some dinner cruises offer soaking time in an on-board jacuzzi as you watch the dusk set in.
River sunset cruises are perfect for your inner naturalist. See animals at their most active as the sun sets. Watch bats swarm, catch sight of mouse deer and witness kingfishers hunting for fish. Some river sunset cruises provide a meal in the home of a local family.
Speedboat tours
Travel quickly from site to site in the Langkawi archipelago, allowing more time to explore jungle trails or relax on the best beaches. Rent snorkels or paddle boats on Dayang Bunting Island and spy macaques, eagles and peacocks on Singa Besar.
Banana boat tours
Banana boat tours operate out of Paradise 101 and provide access to all the fun of this private island destination.
Perfect for a busy itinerary, 10-minute banana boat rides whisk you over the water at high speeds. Hold on tight as a jet ski pulls you and a group over waves and around tight curves on an inflatable raft.
How much do boat tours in Langkawi cost
Banana boat rides cost around US$10 per person for a 10-minute ride and offer a day pass to Paradise 101.
Shared speedboat tours start at US$10 per person for a half-day tour. The price includes transfer from Cenang Beach hotels. For transfers from hotels outside the area, ticket prices increase slightly with distance from Cenang Beach.
Island hopping tours cost from US$30 per person for a small group tour to US$140 per person for private tours that provide pickup and drop-off at local hotels.
Which places are visited on a boat tour in Langkawi?
Dayang Bunting Island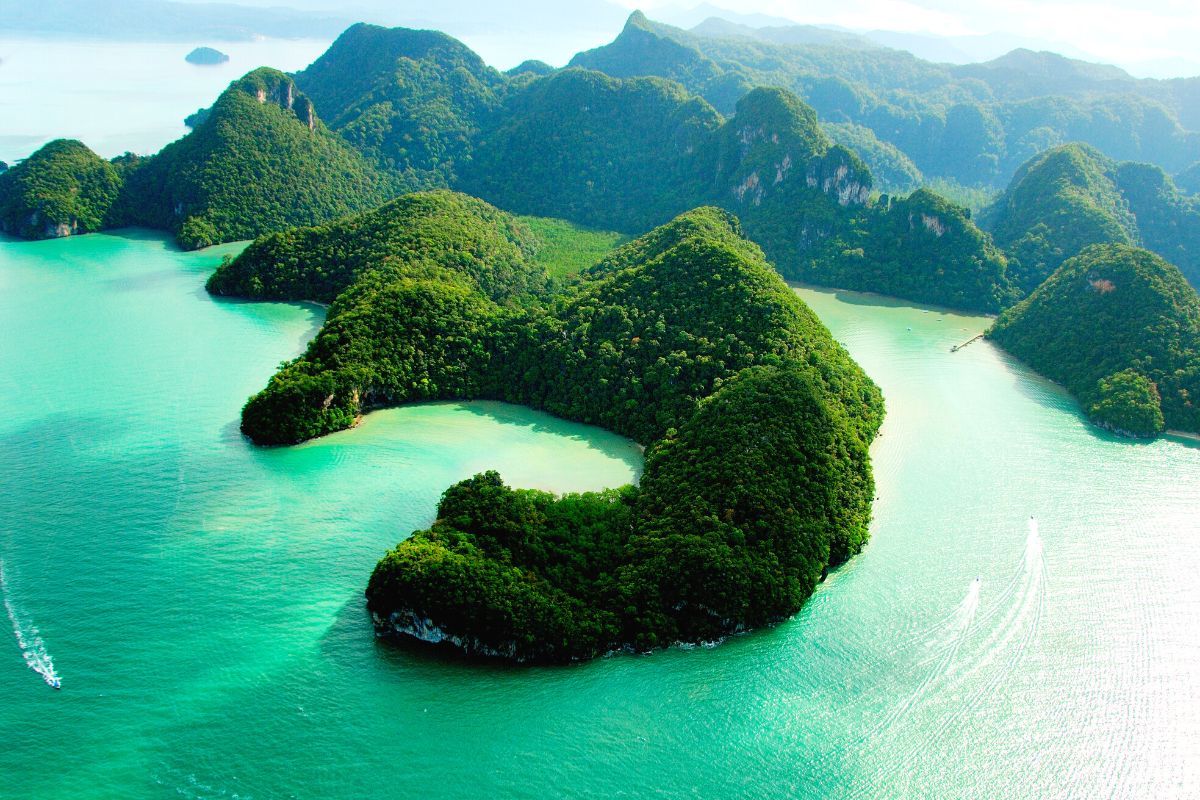 Named "Pregnant Maiden Island" in Malay, Dayang Bunting Island is a must-see spot in Langkawi. Many ocean boat trips in the area make stops here to explore.
The island is home to 90 species of birds and offers hiking trails and activities in Dayang Bunting Lake. It is said that swimming in the lake can boost fertility!
Beras Basah and Singa Besar Islands
Not only are these uninhabited islands ringed with pristine beaches, they also shelter amazing animals.
Beras Basah's beaches are its main draw, but its forested limestone hills and monkeys set it apart from other beach destinations.
Singa Besar Island is famous for its eagles and many other animals. Snap photos as guides feed the eagles.
Parks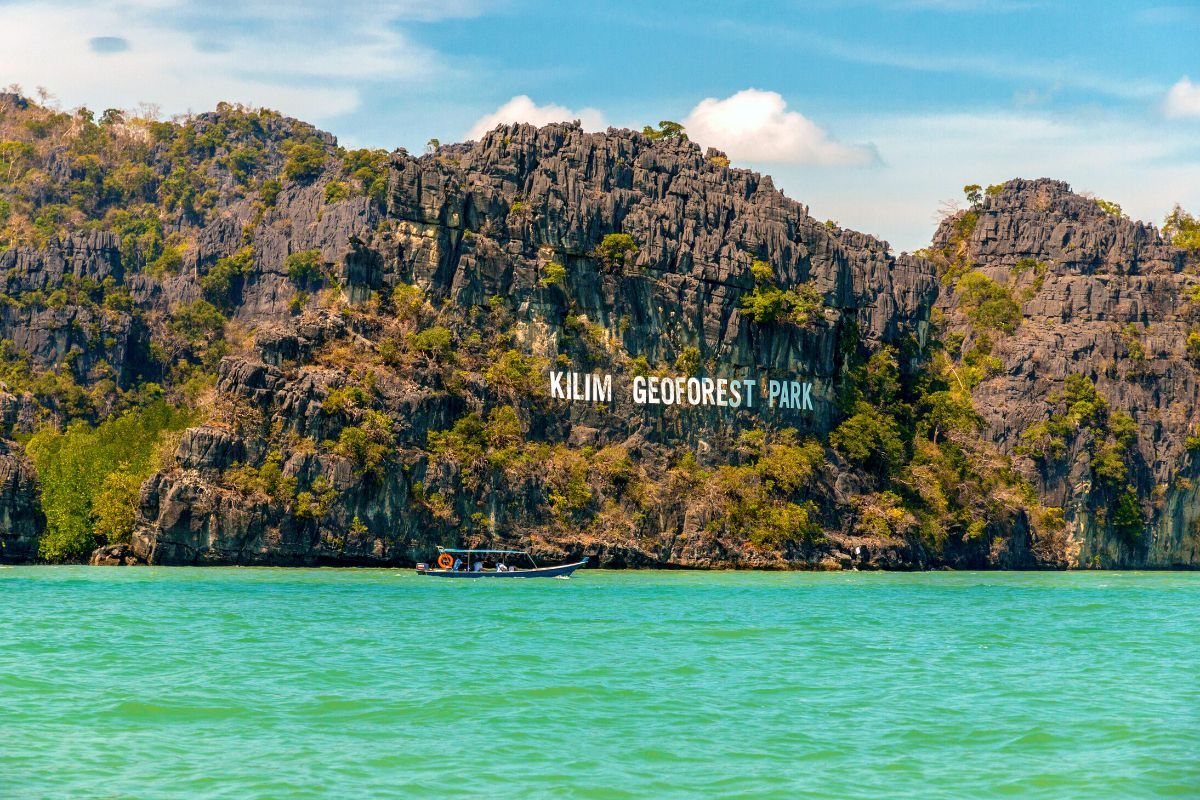 Langkawi is dotted with parks featuring the island's natural splendor and ecology. UNESCO-designated Langkawi Geopark and Kilim Karst Geoforest Park are attractions on many boat tours.
Pass down the Kaban Badak or Kilim Rivers under a tropical canopy in search of river otters, limestone formations and flying foxes.
Mangroves
A critical habitat on Langkawi, the mangrove forests that line its rivers influence the island's climate and act as nurseries and shelters for fish and shrimp.
River boat tours lead you down waterways that provide opportunities to see some of the mangroves' inhabitants. Look for birds, turtles, lizards, monkeys and fruit bats.
Paradise 101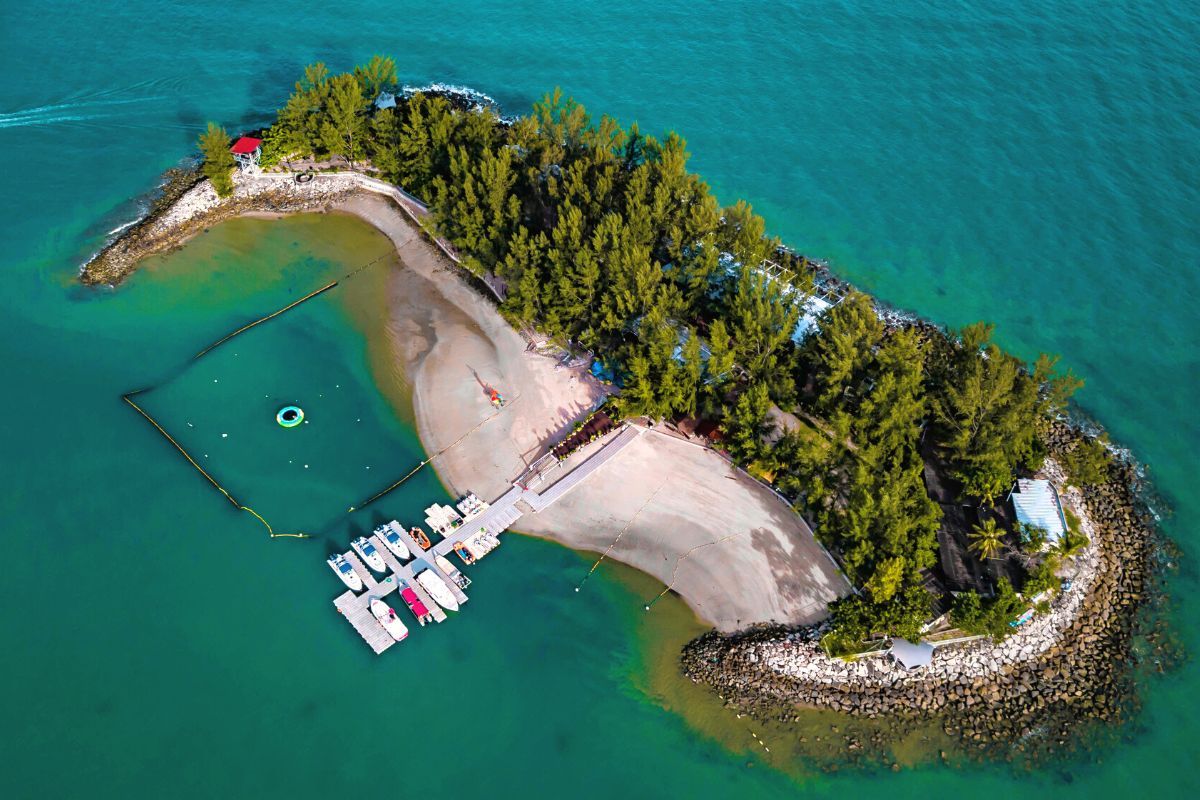 If you want a day of fun with activities to suit everyone in your group, book a boat tour that includes a visit to Paradise 101.
This private island resort is a playground for thrill seekers but also a haven for those who want to sip cocktails on the sands. A zipline, water obstacle course and parasailing are just a few of the exciting activities to try.
How long does a boat trip last?
Boat trips in Langkawi vary in length. The shortest is a 10-minute banana boat ride. However, most river and ocean boat tours last 3 to 6 hours.
Where do boat tours leave from?
Many tours provide pickup and drop-off for local hotels, either added in the price or for a small fee. River boat tours start at Jalan Teluk Yu jetty or others in Langkawi geopark.
When is the best time for a boat trip in Langkawi?
Langkawi boasts a tropical climate that makes a boat trip here enjoyable at any time of year. The high tourist season is from November to March which are the sunniest months, and a tour during April through August can help you avoid crowds.
Evening tours afford the best chances of spotting wildlife.
Which other water activities can be done in Langkawi?
Travel tips
Wear clothing suitable for an active outing including rain gear and a swimsuit for trips with stops for swimming.
Bring insect repellent on river boat tours.
Let tour providers know of dietary restrictions at the time of booking if your boat tour serves a meal.
Carry cash for tips and purchases.