Lake Garda, formerly known as Benaco, is Italy's largest lake and is surrounded by 25 picturesque villages.
Over the years, many famous poets, writers and artists have made Lake Garda their holiday destination of choice— with the lake providing all the inspiration needed to create masterpieces.
What better way to experience this incredible area than with a paragliding tour in Lake Garda? Enjoy a bird's eye view of the lake as you soar across the sky, creating memories to last a lifetime.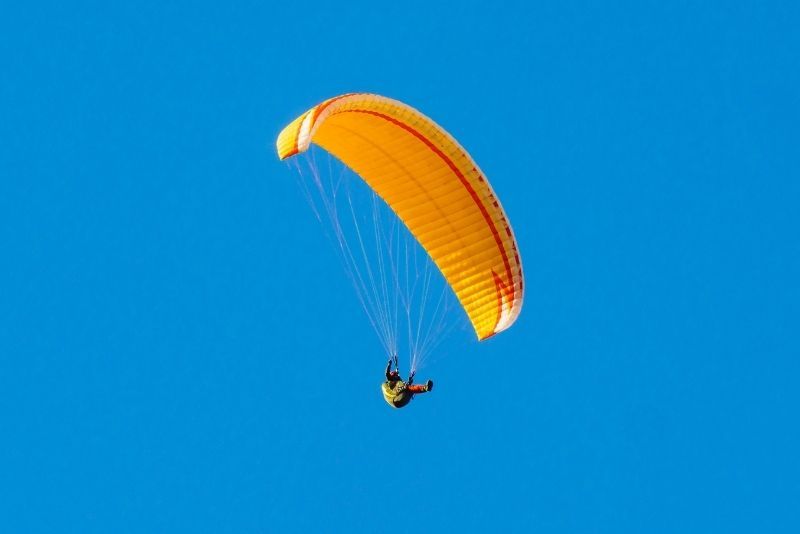 Here's all you need to know about paragliding, one of the most exhilarating outdoor activities in Lake Garda.
What are the best paragliding tours in Lake Garda?
Tandem paragliding over Lake Garda
Take off like a bird in flight from Mount Pizzocolo and admire the incredible panoramic views of Lake Garda. A tandem flight with a certified instructor ensures your safety, allowing you to enjoy the experience to the fullest.
Itinerary
Arrive at the meeting point, where you'll meet your instructor and be taken to the nearby take-off zone by Jeep. Here you'll help prepare the equipment and receive a safety briefing, as well as some interesting information about paragliding.
By the time you take off, you'll be fully prepared and know what to expect. Soar through the sky and relax as you float over the mountains and villages of Lake Garda.
Your experienced pilot provides a soft landing, after which you'll be taken back to the meeting point. With several pilots available, it is 100% possible to enjoy this experience in the company of your friends and family.
Tandem paragliding to Caprino Veronese
Caprino Veronese is a popular Italian city located just 25 kilometers from the shores of Lake Garda. The area offers spectacular views for those wanting to participate in a paragliding experience.
Itinerary
Meet your friendly and experienced instructor near Caprino Veronese, where you'll receive a safety briefing and learn more about what paragliding entails. After a short run up a slope, you'll take off into the sky just like a bird in flight.
Throughout the entirety of the flight, you'll be harnessed to the experienced paragliding instructor. This is known as tandem paragliding.
As you fly over Caprino Veronese, you'll enjoy amazing views of the city as well as the nearby lake and mountainous regions. Once your flight is over, you'll land safely on soft, flat ground.
Paramotor tour in Lake Garda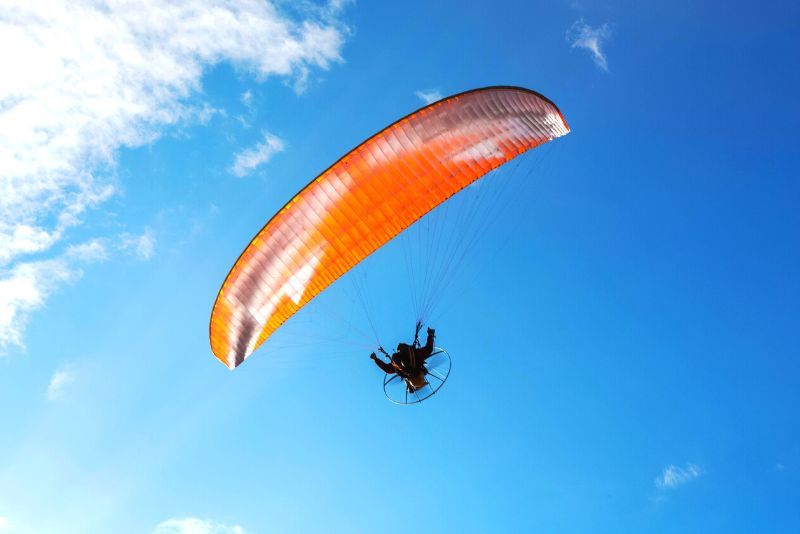 Paramotoring is slightly different from paragliding as a motor is used to help stabilize the flight and offer better control of speed and direction. Just like paragliding, a paramotoring tour offers you incredible views of the landscape below.
Itinerary
You'll meet your guide in the small town of Valeggio Sul Mincio, where you'll begin your paramotoring experience. You'll be given a safety briefing as well as some interesting information about the surrounding areas.
Enjoy 15 to 20 minutes of soaring through the skies over Lake Garda, taking in the exceptional views of the lake and villages below.
This tour is open to as many as 15 participants at a time, so be sure to invite your family and friends to make memories together.
How much do paragliding tours in Lake Garda cost?
A basic paragliding tour in Lake Garda costs around €120 per person. This includes your tandem flight (usually lasting around 20 minutes), transport to the take-off zone and all of the gear needed.
Paragliding tours that also include video footage generally cost slightly more at around €130 per person.
Fully comprehensive paragliding tours that last around 50 minutes and include a video cost around €170 per person. These longer tours really allow you to make the most of your time soaring over Lake Garda.
Paramotor tours generally cost €100 per person for a basic 20-minute experience.
What is included?
Included in the cost of your paragliding tour is the paragliding flight, instruction from your professional guide, all gear needed for your flight, GoPro and transport to the take-off spot from your meeting point.
Some paragliding packages include video footage so that you can look back on your flight and show friends and family your experience.
Where does it start?
When booking a paragliding tour in Lake Garda, you'll be asked to meet at an easy-to-find meeting point, such as the landing field behind the Hotel Colomber. From the meeting point, you'll be driven to the take-off zone by your guide.
Remember to arrive at the meeting point at least 10 minutes before the stipulated starting time.
How long does it last?
Most paragliding tours in Lake Garda last between 1 and 2 hours. That being said, flight times are usually only 20 minutes with some tours offering 50-minute flights for a more comprehensive experience.
When is the best time for a paragliding tour in Lake Garda?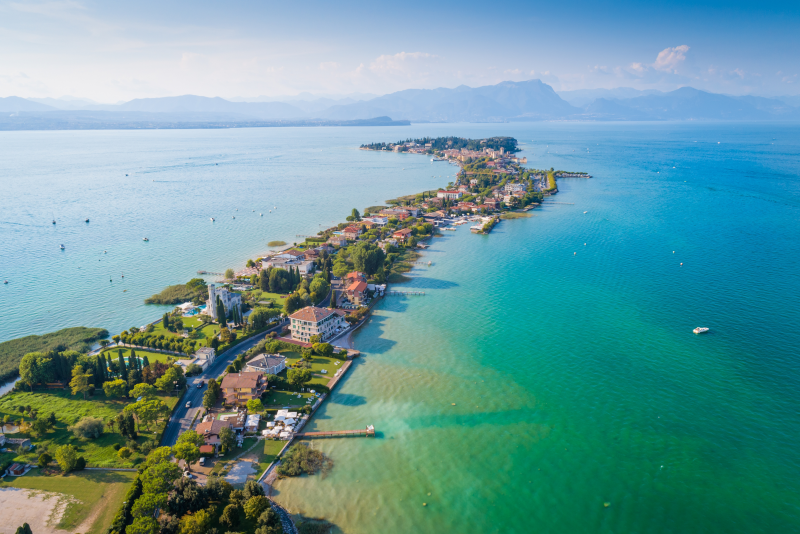 Most tour participants prefer to participate in paragliding tours in the morning, as a fun and fresh start to their day. Fortunately, Lake Garda experiences mild weather conditions all year round so paragliding can be done throughout the year.
Book your paragliding tour for the beginning of your stay in Lake Garda so that you can familiarize yourself with the area's layout by enjoying views from above.
Is it safe?
Yes, paragliding tours in Lake Garda are safe, as they provide expert guides and safety equipment.
These excursions are not suitable for pregnant travelers or those with heart conditions or other serious medical concerns. If in doubt, check with the tour provider before booking.
Are children allowed?
Most paragliding tours in Lake Garda allow children aged 16 and above. Some tours allow children from the age of 12, with an accompanying adult.
What happens in case of bad weather?
Paragliding tours in Lake Garda will be canceled if weather conditions are unsuitable, and you can reschedule your trip or get a refund.
Which other outdoor activities can be done in Lake Garda?
Travel tips
Bring sunglasses to protect your eyes from the glare so that you can enjoy the views on offer.
Wear comfortable walking shoes for the run-up.
Book your paragliding tour in Lake Garda in advance to secure your spot on the tour.