The vibrant Japanese city of Kyoto, located on Honshu Island, is known for its lush gardens, Buddhist temples and buzzing culinary scene.
If you're interested in familiarizing yourself with Japanese ingredients and techniques, you may want to join a cooking class in Kyoto.
Cooking classes in Kyoto provide you with a practical introduction to local flavors and give you the technical skills you need to master some of Japan's most iconic dishes — including bento boxes, ramen, sushi and much more!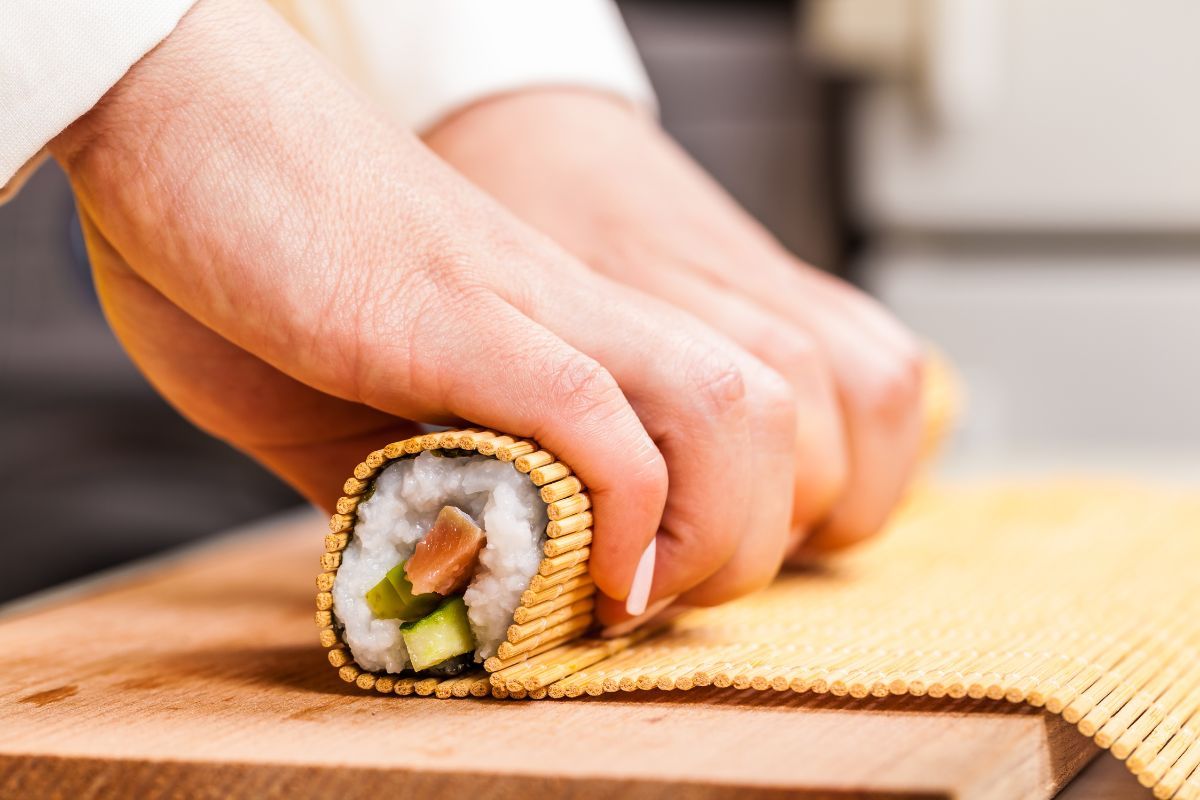 Here's all you need to know about cooking classes, one of the most captivating gastronomic experiences in Kyoto.
What are the best cooking classes in Kyoto?
Ramen cooking class at a ramen factory in Kyoto
Ramen, a delicious noodle and broth soup, is easily one of Japan's most recognizable dishes as it has become very popular around the world. During this cooking class in Kyoto, you'll learn how to make this popular dish from scratch!
Meet your experienced cooking instructor at a local ramen factory, where you'll learn how to make the noodles, mix the soup and create the toppings. You'll also get to opt for vegetarian or vegan topping options depending on your preferences.
At the end of the class, you'll get to sit down, relax and enjoy your personalized bowl of ramen. There is nothing like the satisfaction of creating a meal yourself!
Bento box cooking class in Kyoto
Bento boxes can be traced all the way back to around 1185, and are known as some of the very first 'takeaway' meals. Since then, bento boxes have remained incredibly popular and are a staple of Japan's street food scene.
Learn how to prepare your very own bento box as you learn more about miso soup, tempura, sushi and other typical Japanese dishes. Watch a professional chef demonstrate various techniques that you'll use to create a beautiful bento box.
After a couple hours of cooking, you'll get to enjoy the fruits of your labor as you tuck into your delicious bento lunch!
Izakaya-style cooking class in Kyoto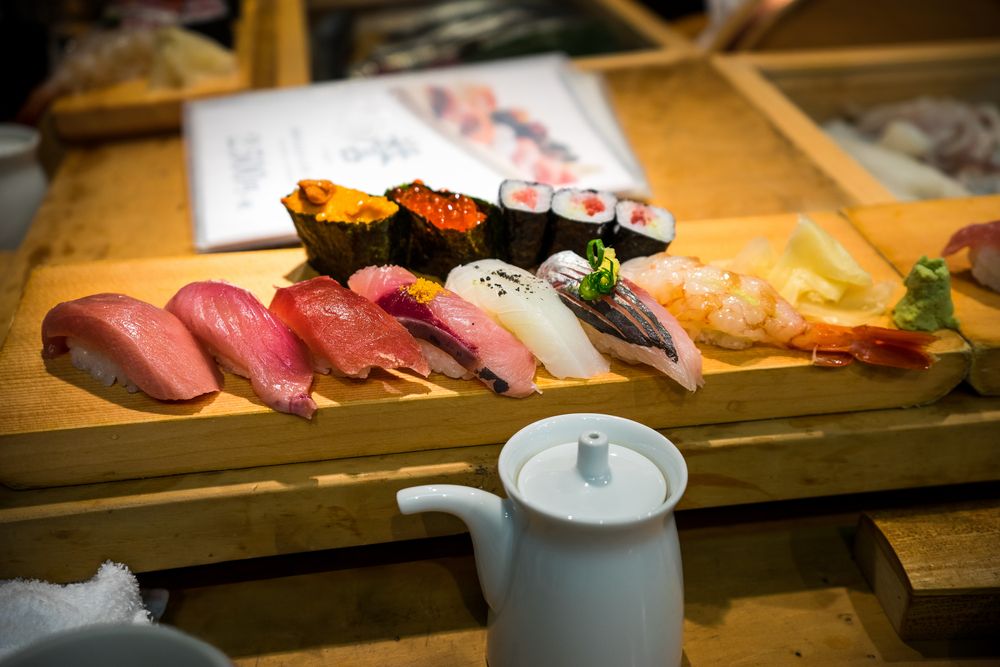 Izakaya-style dishes can be likened to pub food in other countries. While izakaya favorites may not be as well-known to foreigners as dishes such as sushi and ramen, you'll find that the meals you'll prepare during this cooking class in Kyoto are absolutely delicious.
Your experience begins with a fascinating introduction to Japanese culinary traditions and heritage related to izakaya-style cooking. Next, learn a variety of cooking techniques from a master chef in a studio located in a stunning traditional wooden house.
Some of the dishes you may prepare using seasonal ingredients include vegetable chowder, teriyaki yellowtail, sesame sauce, mushroom tempura and others. End your session by enjoying
Authentic sushi cooking class in Kyoto
What better skill to learn during your time in Kyoto than the art of making authentic Japanese sushi? This small-group experience is limited to 8 people, allowing you to receive personal attention and instruction from the sushi chef.
Enjoy a relaxed and fun-filled environment as you learn about some of the most important techniques used to make several different types of sushi, soup and pickled ginger. You'll also be taught a few important Japanese table manners that may prove useful during your stay.
You'll be served Japanese green tea and an aperitif when you sit down to enjoy the sushi that you've created!
Are there any combos available with cooking classes in Kyoto?
Nishiki Market tour with cooking class in Kyoto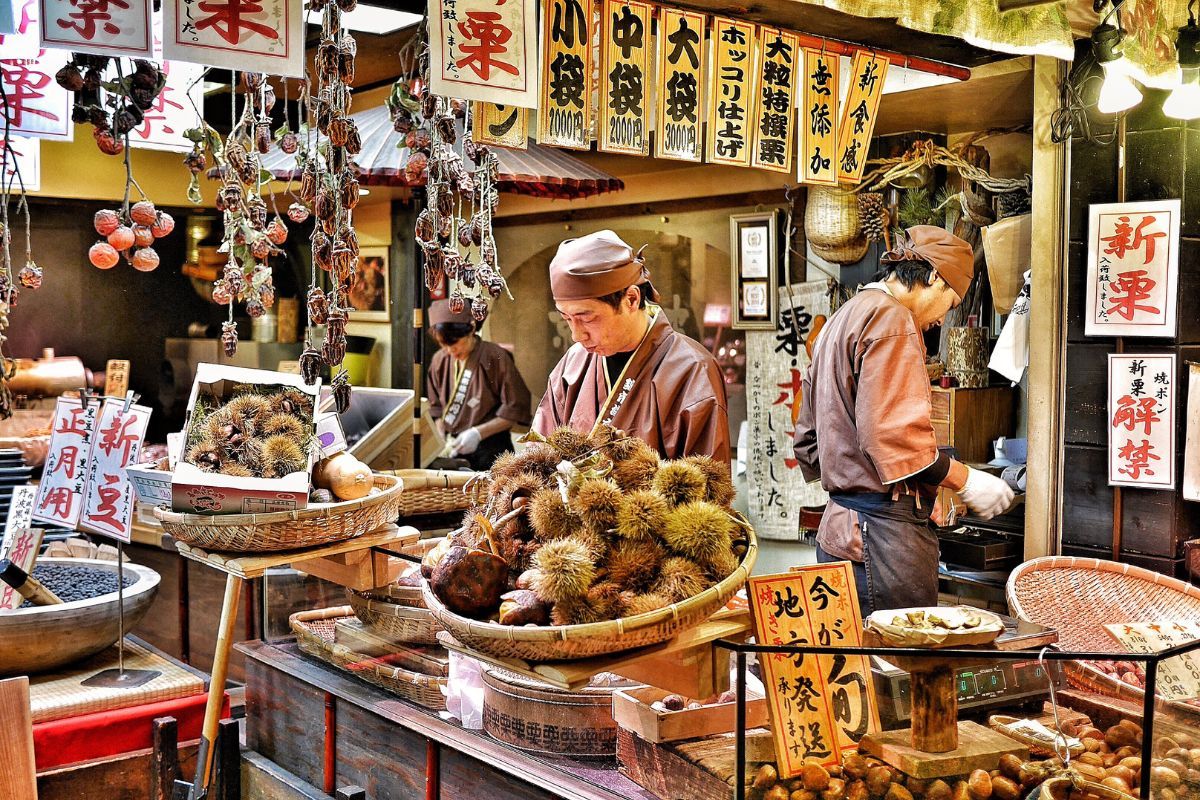 Visit the 400-year-old Nishiki Market, nicknamed "Kyoto's Kitchen", where you see over 100 vendors and shop for fresh ingredients. Later, you'll use these ingredients to create a delicious traditional meal at a nearby cooking school.
How much do cooking classes in Kyoto cost?
Basic cooking classes in Kyoto typically cost between US$60 and US$70 per person for a small-group experience lasting at least 2 hours.
Slightly more comprehensive classes, as well as private classes, usually cost roughly US$100 per person.
If you choose a cooking class that includes a tour of Nishiki Food Market, you can expect to pay at least US$200 per person for a half-day experience, inclusive of lunch.
What is included?
When you book a cooking class in Kyoto, all ingredients, fees and taxes are included in the cost of your tour.
You'll also receive instruction and guidance from a professional chef throughout the duration of the class and be provided with cooking utensils, equipment and an apron.
Where does it start?
Cooking classes in Kyoto take place at various cooking schools, restaurants and eateries throughout the city, including Ramen Factory Kyoto and Cooking Sun. In most cases, you'll be asked to meet your instructor at these places, so make sure that you arrive on time!
How long does it last?
The typical duration of a cooking class in Kyoto is anywhere between 1.5 and 3 hours, depending on how many different types of dishes you'll make during the class. The longer the cooking class, the more comprehensive it usually is.
When is the best time for a cooking class in Kyoto?
When choosing a time for your cooking class in Kyoto, you'll most likely have several different time slots to choose from. Choose a time that you expect to be hungry and that best fits in with your schedule.
Book your cooking class for the beginning of your stay in Kyoto as these classes provide an excellent way for you to familiarize yourself with local ingredients and some of the most popular traditional dishes.
Travel tips
Get in touch with the tour operator ahead of time should you have any dietary requirements or food allergies.
Book your cooking class in Kyoto in advance to avoid disappointment.
If your cooking class includes a food market tour, be sure to wear comfortable walking shoes.
Feel free to ask your instructor questions if you're uncertain about any of the techniques demonstrated in the cooking class.