A paradise island where lush greenery meets opaque blue waters, Kauai is the perfect place to experience the raw beauty of Mother Nature. As one of Hawaii's less built-up islands, yet one of its more naturally diverse, Kauai offers a range of thrilling outdoor activities to explore and enjoy.
Whether you're exploring the calm waters of Hanalei Bay, joining a whale-watching adventure or paddling your way to hidden waterfalls and secluded beaches, Kauai kayaking tours are sure to delight.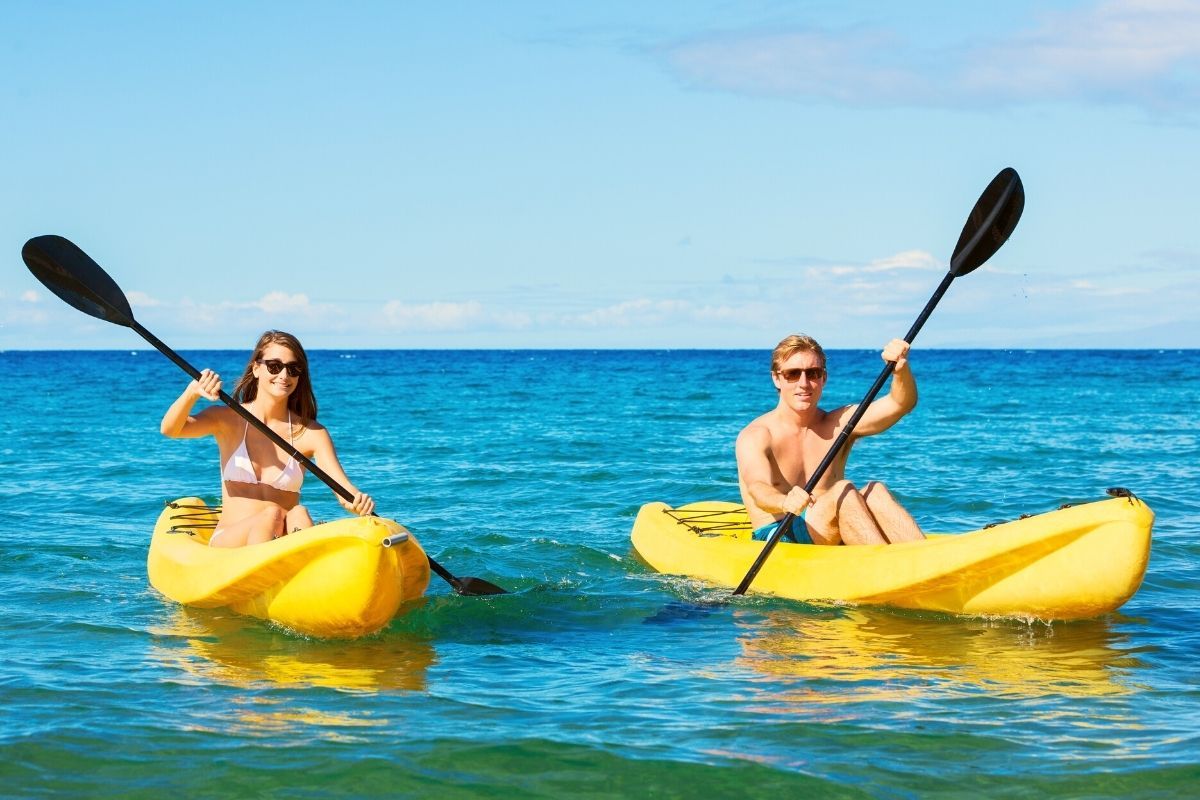 Here's all you need to know about kayaking, one of the most fun outdoor activities in Kauai.
What are the best kayaking tours in Kauai?
Blue Lagoon kayak and snorkel experience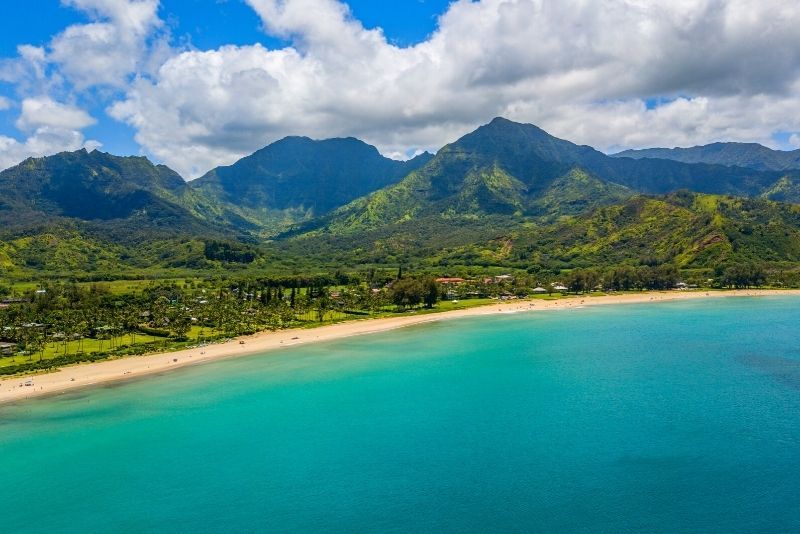 The Blue Lagoon — otherwise known as the Hanalei Bay Reef Lagoon — is a hidden gem that is perfect for kayaking and snorkeling enthusiasts. This beautiful, crystal-clear lagoon usually comes in contact a wide range of marine life to admire, including tropical fish, sea turtles and coral reefs.
As you paddle along the calm Hanalei River you will be blessed with excellent views of the famous Makana Peak. These Kauai kayaking excursions are led by a knowledgeable guide who will take you to all the best spots and teach you all about the local wildlife, history and ecology along the way.
Kayaking tour on the Na Pali coast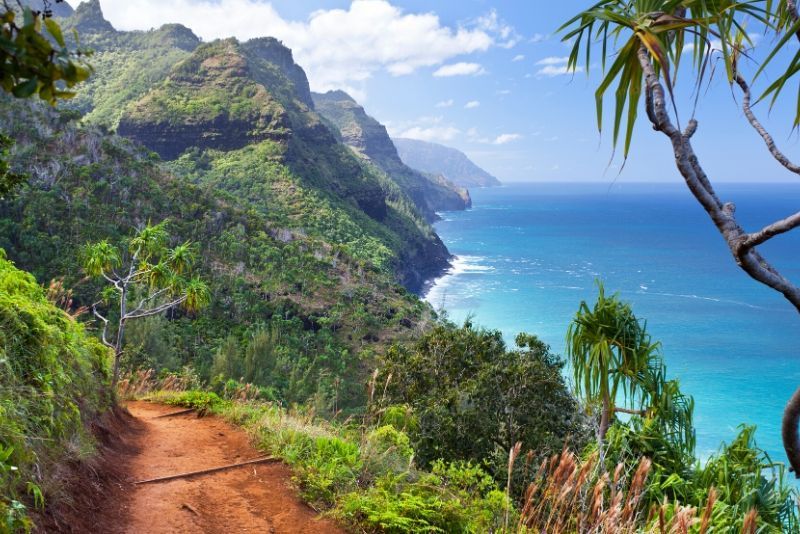 Kauai's Na Pali Coast is famous for its rugged beauty and awe-inspiring landscapes, with lush green cliffs rising out of the azure waters — which has been the backdrop for many Hollywood films.
This epic journey takes you along ten miles of Na Pali's southwest portion of coastline from Polihale to Milolii Beach Park. Along the way you can admire sea caves, secluded beaches, and hanging valleys before capping off the day with a delicious lunch buffet on the quiet Milolii Beach sands.
Wailua river and secret waterfalls kayak tour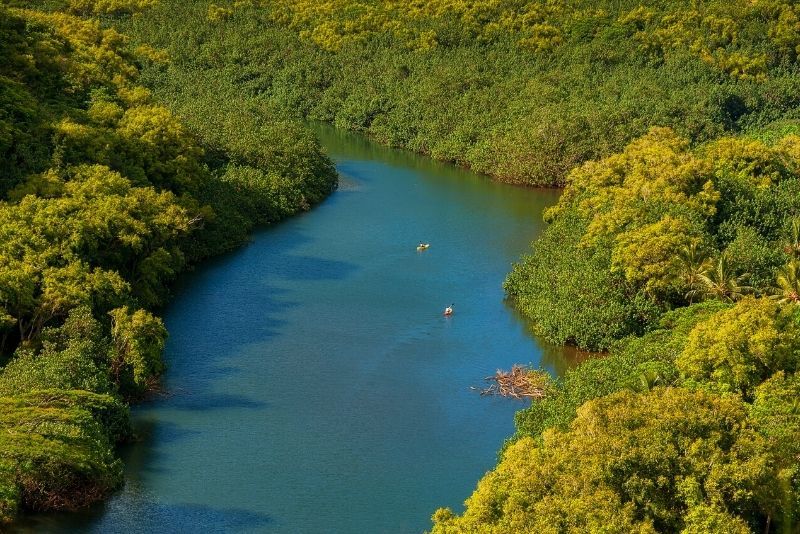 One of the more popular areas for Kauai kayaking tours is the Wailua River and its many hidden waterfalls. This beautiful river winds through green tropical forests and is home to a wide variety of flora and fauna.
Whether you're an experienced kayaker or a beginner looking for a relaxing adventure, the easy waters make this doable for kids and adults alike. During this tour, you will paddle your way up the tranquil Wailua River to explore some of its hidden waterfalls, passing by ancient Hawaiian sites and villages along the way.
Whale-watching kayaking tour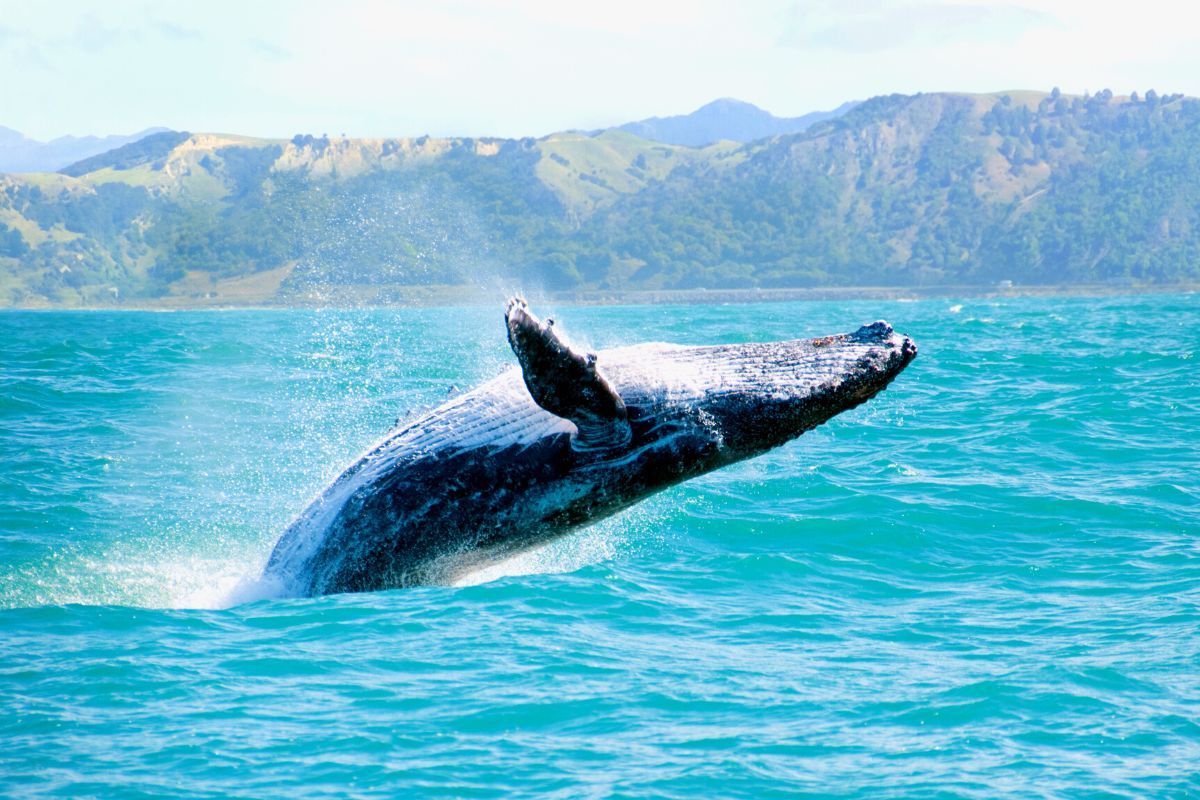 Every year, thousands of humpback whales make their way down from Alaska to the warm waters of Kauai between the months of November and May. And the best way to experience these majestic creatures and see them up close and personal is on a whale-watching kayaking tour.
On this adventure, you will paddle along the Golden Coast of Kaua'i, starting at Po'ipu, in search of whales as well as other marine life like dolphins, manta rays, flying fish and sea turtles.
You'll pass by landmarks such as the Spouting Horn, the remote Lawai Valley, the unusual Nomilo Pond and the cove of Wahi'awa. You will have expert guides leading the way and sharing tidbits about the local animals and environment. You also will have time to swim, snorkel and dig into a hearty buffet lunch.
How much do kayaking tours in Kauai cost?
The cost of kayaking tours in Kauai are typically between US$100 and US$300, depending on the length and type of tour. Many kayaking companies offer discounts for booking in advance, so it is best to book early if you are planning a trip to Kauai.
Blue lagoon kayak and snorkel experience
Adults: around US$140 per person
Children: around US$140 per person
Kayaking tour on the Na Pali coast
Wailua river and secret waterfalls kayak tour
From US$100 to US$140 per person
Whale-watching kayaking tour:
What is included?
The majority of kayaking tours in Kauai typically include all the necessary equipment, such as kayaks and paddles, life vests and helmets. They may also include guided instruction for beginners or experienced guides who can lead you to all the best spots along your route.
Some tours may also offer transportation, snacks and drinks, lunch or other amenities like snorkeling gear or wetsuits. Be sure to read the fine print and ask any questions you may have before booking your tour.
Where does it start?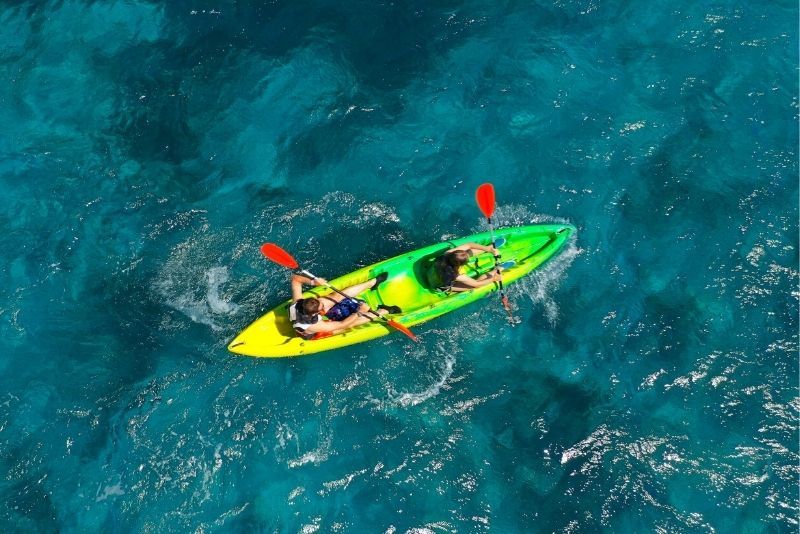 Kayaking tours are available all over Kauai, so the precise starting location will depend on which tour you choose. The island's larger towns, such as Lihue, Kapaa, Princeville and Poipu tend to be popular starting points for many kayaking tours.
Many companies offer pickup and drop-off services too — double-check beforehand before.
How long does it last?
Kayaking trips in Kauai range in length from a few hours to full-day excursions, depending on the type of tour you choose. The most basic trips are around 3 to 4 hours while the comp comprehensive generally last between 6 and 7 hours.
When is the best time for a kayaking tour in Kauai?
Thanks to year-round warm weather, Kauai is a great destination for kayaking trips at any time of year. The most popular season for whale-watching tours is from November to May, while other tours may be better suited to the summer months when the waters are calmer and there is less chance of rain.
As for the time of day, it is generally best to plan your trip for the morning or afternoon, when the weather is a bit cooler and there are fewer crowds. However, some companies may offer sunset tours as well, which can be a truly magical experience.
Are there any combo available with kayaking tours in Kauai?
Yes, there is a handful of combo packages available that pair kayaking with other activities in Kauai. You can combine your tour with hiking, snorkeling, beach time or exploring beach towns. Just keep in mind that some of these tours may be more expensive due to the added costs of transport and equipment for the extra activities.
Half-day kayak plus waterfall hike with lunch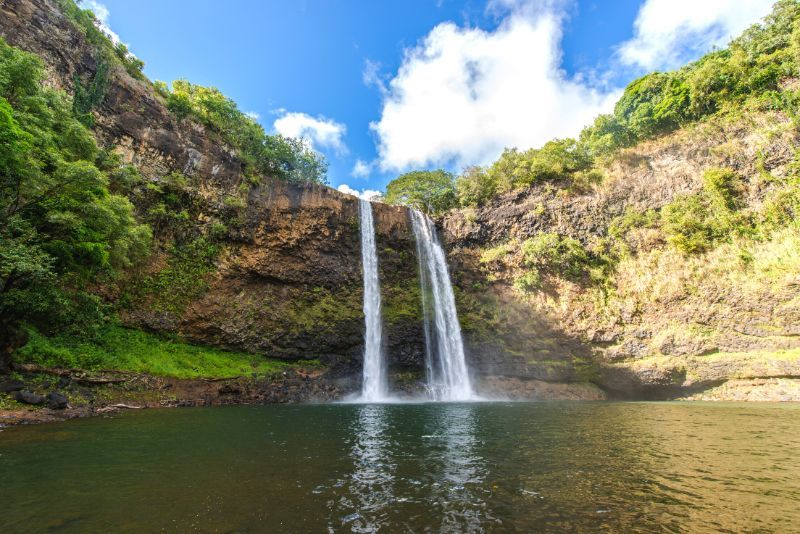 This exciting half-day combo tour takes you on a guided kayak trip along Kauai's rugged coastline, before heading inland to explore the lush tropical forests and hidden waterfalls of places like the Kalihiwai Valley.
You'll get plenty of time in both settings, plus a tasty lunch to refuel after all that paddling and walking.
While there are multiple options for hiking and kayaking combo tours, most of them involve kayaking on the Wailua River, followed by a challenging yet rewarding walk to Uluwehi Falls (also known as Secret Falls).
Is it safe to take a kayaking tour in Kauai?
Yes, kayaking is a safe and enjoyable activity. The tour guides are experienced professionals who know the best routes and have all the necessary safety equipment. They will also provide you with any needed instruction to ensure that your trip is safe and fun for everyone involved.
Are children allowed on a kayaking tour in Kauai?
Generally, children under the age of 5 or 7 (depending on the tour) are not allowed to participate in kayaking tours. However, older kids and teenagers are allowed, so long as they're accompanied by an adult.
What happens in case of bad weather?
Since you'll already be on the water, a little bit of rain won't stop you from enjoying your kayaking tour. However, in the rare event that the weather turns bad, most companies will reschedule your trip to another day, free of charge, or refund your payment.
Which other water activities can be done in Kauai?
Travel tips
Bring water and sunscreen and be sure to wear a hat and protective clothing. It's also a good idea to bring a spare pair of clothes in case you get wet on the water.
Book your kayaking tour in advance to avoid missing out. Kauai's kayaking tours are popular and tend to fill up quickly, so reserve your spot as soon as possible.
Finally, don't forget your camera — Kauai is full of breathtaking natural scenery that you'll want to capture forever.