Switzerland is known for its mountainous countryside, rolling hills, glistening lakes and medieval history. This landlocked country is an adventurer's paradise, as it is filled with glamorous ski resorts and idyllic hiking trails like Interlaken.
Visit this beautiful destination to be immersed in pristine views of nature while simultaneously getting your adrenaline pumping.
Test your courage during your trip with a high-speed, thrilling bungee jumping in Interlaken, and enjoy the beauty of the Swiss Alps.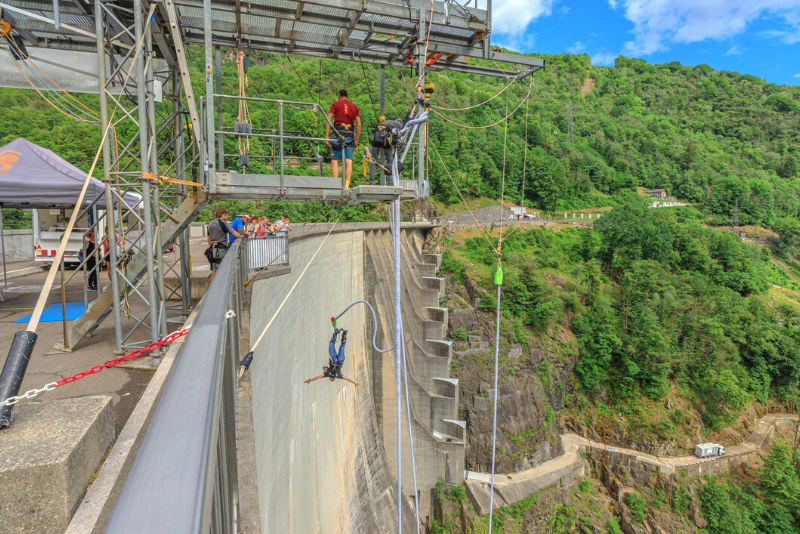 Here's all you need to know about bungee jumping, one of the most exhilarating outdoor activities in Interlaken.
What are the best bungee jumping tours in Interlaken?
Bungee jump from the Verzasca Dam
Experience the iconic scene from "James Bond: GoldenEye" firsthand with a bungee jump in the Verzasca Dam. This tour allows you to recreate the legendary Hollywood moment from one of the world's most famous drops.
Join your expert guide at an aforementioned meeting spot, from where you'll hike your way to the top of the dam. Listen to a safety briefing before you strap into your equipment.
Jump head or back first as you drop a whopping 200 meters straight down past the stunning Swiss mountains and lush forests. Embody the epic energy from "007" on this rip-roaring adventure.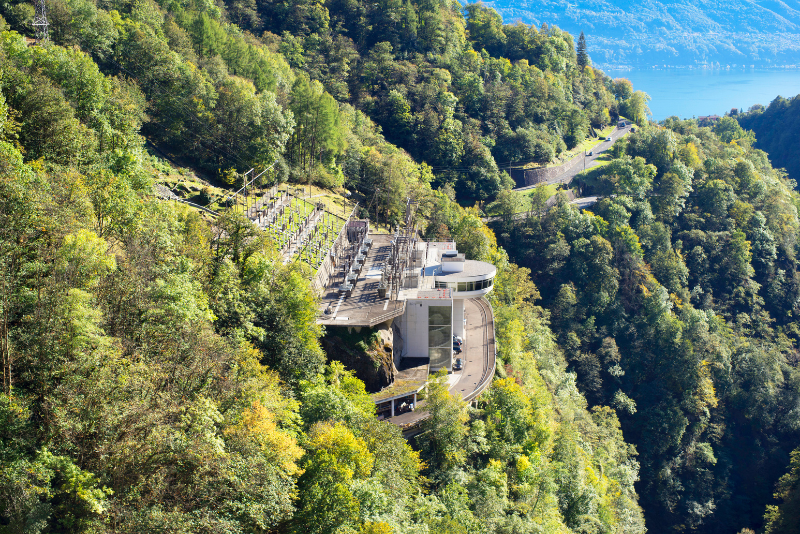 Bungee Jump from Cable Car at Stockhorn
Choose a bungee jump from the cable car at Stockhorn to be surrounded by the breathtaking natural beauty of Interlaken.
This epic free-fall takes place 134 meters above the emerald-green mountain lake of Stockensee with remarkable alpine views.
On this excursion, you'll meet your guide for a lovely gondola ride to the site of the jump before strapping in for a safety demonstration. You'll then take the plunge for an electrifying bungee jump off of the sky-high cable car.
Afterward, enjoy a free beverage while you recount your thrilling ride.
How much do bungee jump tours in Interlaken cost?
Bungee tours in Interlaken typically cost between €150 and €200 per person with transportation to the selected jump spot included. The more expensive excursions might include a free beverage or refreshment after the fall.
What is included?
All bungee tours in Interlaken include an expert guide to lead you from the meeting point to the jumping point. Tickets will also include all equipment necessary, as well as a safety briefing before you take the plunge.
Most bungee tours will also feature a free beverage after the drop, but photo packages will be offered at an additional cost.
Where does it start?
Bungee jumping tours in Interlaken will begin at a designated meeting point from where your professional guide will lead you to the landing for your jump.
Drops from the cable car at Stockhorn will begin at the bottom of the mountain where you'll enjoy a gondola ride up to the platform.
How long does it last?
Bungee jumping tours in Interlaken typically last between 1 and 4 hours, with the longer excursions including a hike of the surrounding area before you strap in. The physical jump itself will only take a couple of minutes as you free-fall meters down to the ground.
When is the best time for a bungee jump tour in Interlaken?
The best time for a bungee jump in Interlaken is late spring, summer or early fall. Most bungee tours shut down for the winter months due to inclement weather. Choose to schedule your tour early or late in the season to avoid peak crowds.
Is it safe?
Yes, bungee jumping in Interlaken is safe, as tours provide expert guides and safety equipment. These excursions are not suitable for pregnant travelers or those with heart conditions or other serious medical concerns.
If in doubt, check with the tour provider before booking.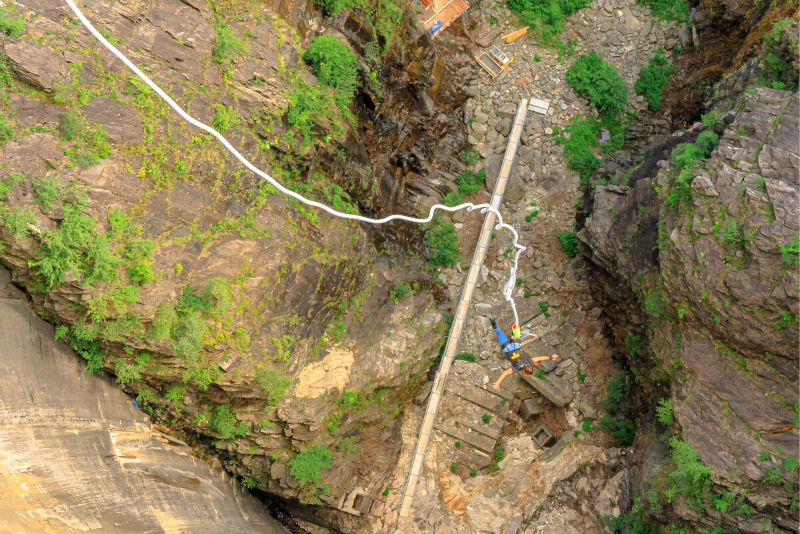 Are children allowed?
Children aged 14 and above can participate in bungee jumping in Interlaken and should be accompanied by adults. Check this information with the tour company.
Which other outdoor activities can be done in Interlaken?
Travel tips
Schedule your bungee jump far in advance, as tours can quickly sell out.
Bungee companies have very strict health and weight restrictions so make sure to clear the requirements before purchasing a ticket.
Dress in bright colors for the best photo opportunities during your jump.