The area surrounding Crete's capital city Heraklion is filled with scenic countryside and a rich history that dates back to antiquity. With quaint villages and gorgeous mountain landscapes, the Greek island is a fascinating place to explore.
A rugged Jeep safari tour from Heraklion is the perfect way to roam the rural terrain and learn about the ancient island of Crete, dating back over 130,000 years.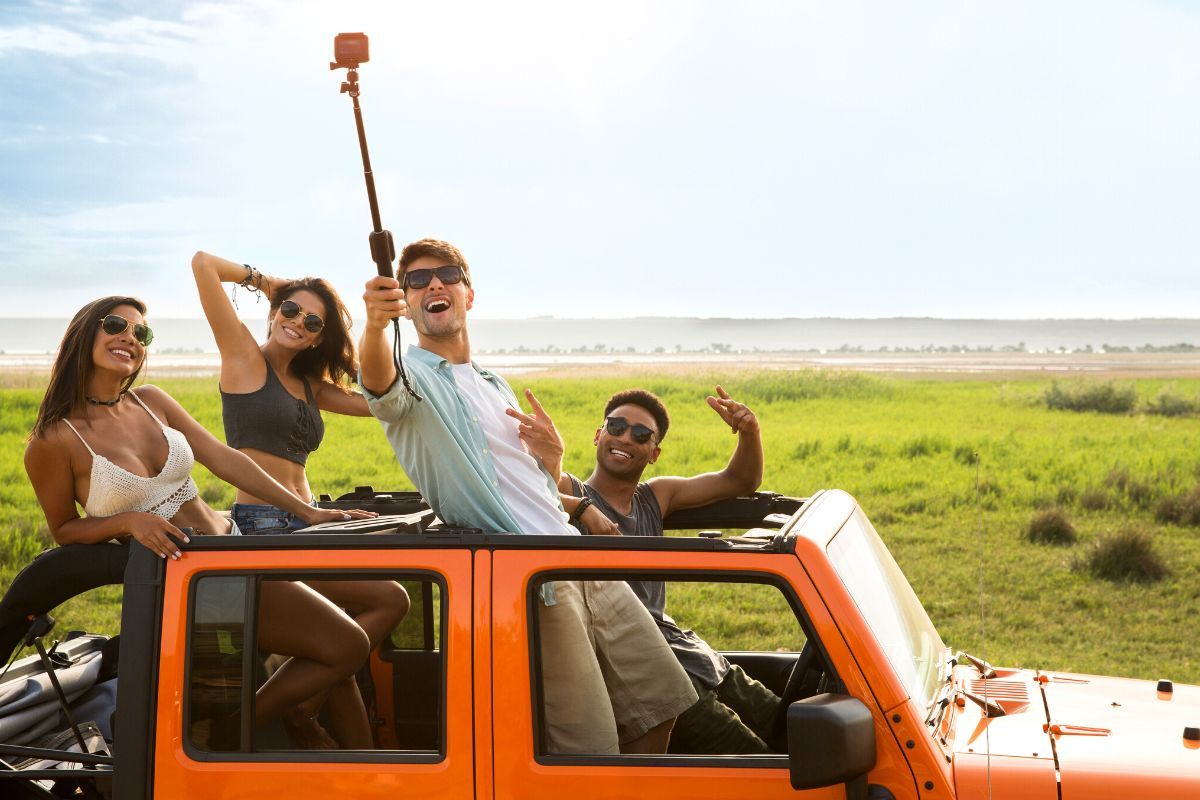 Here's all you need to know about Jeep Tours, one of the most exhilarating outdoor activities from Heraklion.
What are the best Jeep tours in Heraklion?
Full-day Jeep Tour in Heraklion
Experience the scenic setting of Heraklion along the Minoan Path and beyond during this 8-hour Jeep tour from the capital city. This excursion begins with a morning hotel pickup by an experienced driver guide, from where you'll depart for an adventure through the mountains.
The first stop will be the Aposelemis Basin Reservoir, where you'll see an ancient Roman Empire aqueduct, preserved in time.
As you approach the foothills of the Afendi Mountains, you'll visit the village of Kastamonits for a traditional Cretan breakfast and raki liquor  tasting. After your delicious meal, the real quest begins as you hit the dirt tracks of the Minoan Path.
Catch breathtaking views of the surrounding landscapes and observe the wildlife in their natural environment. Your guide will then fill you in on the epic myths of Crete as you head to a shepherd's mountain shelter.
Once you arrive, you'll have the special opportunity to feed the flock and watch the shepherd produce organic cheeses using the island's traditional farming methods.
Afterward, you'll travel to the iconic Lassithi Plateau for incredible views of the north coast of Crete. You'll look in on the birthplace of Zeus, Dikteon Cave, before heading to a local taverna for lunch and wine.
After a tasty meal, you'll travel through rural farmland where donkeys assist farmers with age-old agricultural methods.
You'll have the chance for some souvenir shopping of handmade goods, and then make your way to Seli to take photographs. This day trip concludes with a stop in the village of Krassi where a natural spring and a 2,000-year-old tree are adored by visitors from around the world.
On the way back to Heraklion, you'll wind your way through olive groves and mountain paths until you reach the coastline for gorgeous panoramic views of the cyan-blue water below. Finish with a hotel drop-off at the end of this fun-filled day.
Sunset Jeep Tour in Heraklion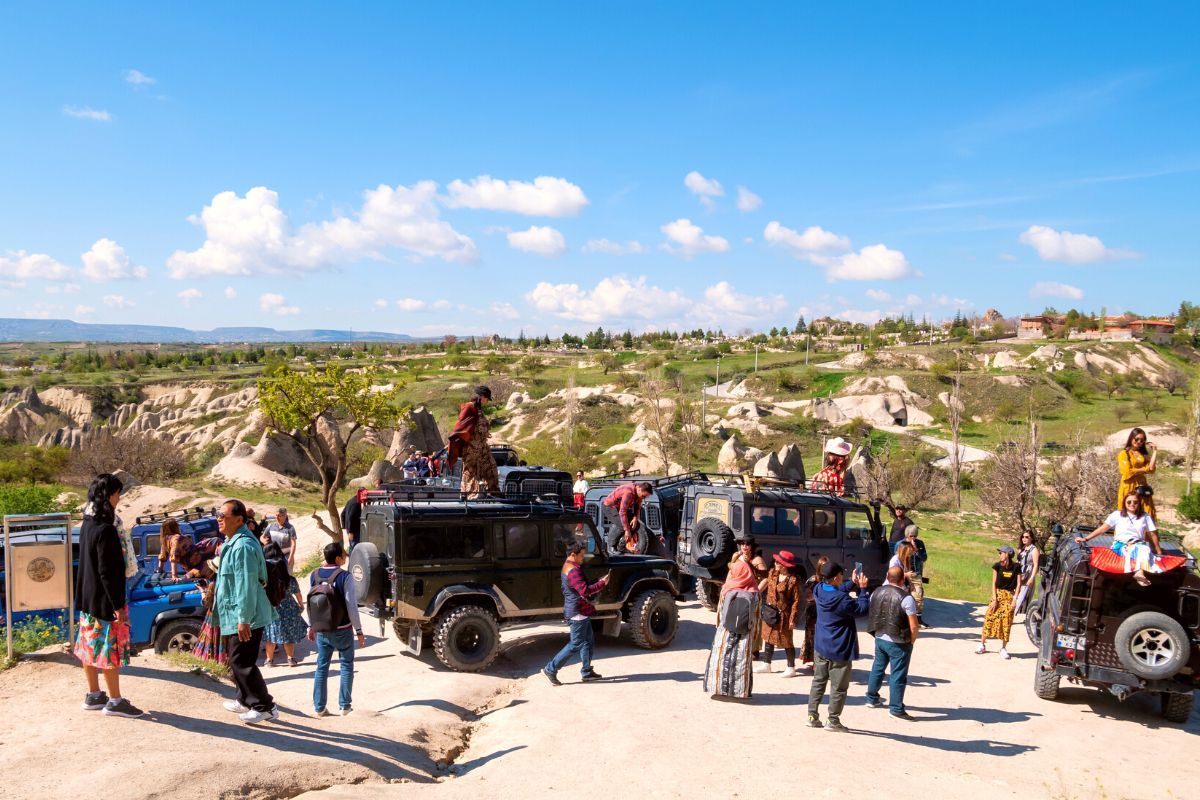 This idealistic Jeep tour in Heraklion is timed perfectly to coincide with the breathtaking Cretan sunset. You'll begin with a hotel pickup and travel through the mountainous terrain of Crete.
Visit the ancient Roman aqueduct and the village of Kastamonitsa where you'll sample olive oil and the locally distilled Raki. Venture through dirt roads on the Minoan Path and learn about the history of the region along the way.
Stop to admire and take photos of the stunning sunset while enjoying a glass of prosecco and fresh fruit, and watch as the sun sinks over the coastal horizon.
Head to dinner at a local taverna after dusk for appetizers and entrees paired with regional wines. Enjoy the moon's bright reflection on the water through various Cretan towns as you cruise back to Heraklion at the day's end for hotel drop-off.
Are there any combos available with Jeep tours in Heraklion?
Jeep Tour plus cooking class in Heraklion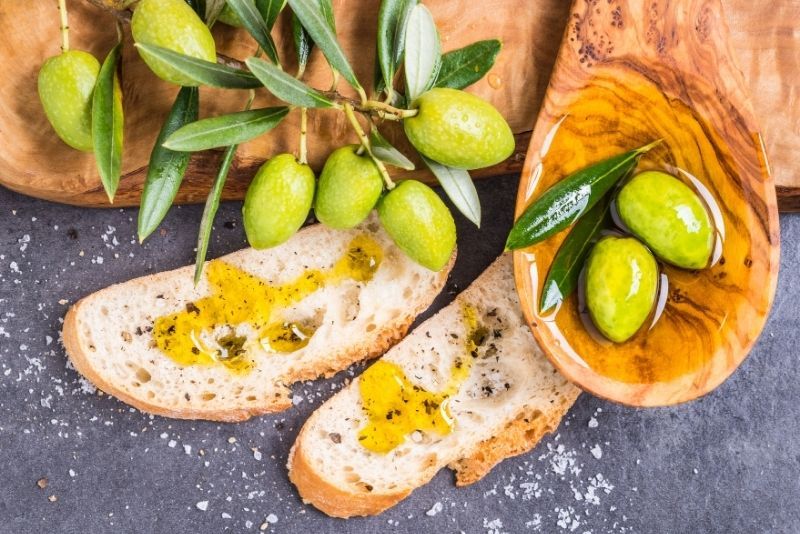 Combine an off-roading adventure through the Cretan countryside with a cooking class in the island's traditional style. Begin with a hotel pickup where you'll board your Jeep for the day.
You'll head first to Potamies to watch the milking of goats at a classic shepherd's paddock. You'll have the opportunity to taste the delicious cheese, milk, flour and more while on-site.
Stop at the dam of Aposelemis and the village of Sfendili to see the town still submerged in water, and enjoy breathtaking views from the gorge of Embassa.
Embrace the nature and wildlife in Crete as you stop for the once-in-a-life opportunity to pick herbs to use in your culinary dish. Next, you'll begin your authentic cooking lesson with local professionals.
You'll use your handpicked herbs and other locally made ingredients to prepare a Cretan feast. From there, travel to Lassithi Plateau to visit a pottery workshop where you can learn the secrets of Grecian ceramics and even create your own souvenir. Tour the plateau and finish with a dinner overlooking the jaw-dropping landscape.
Finally, you'll venture to the charming village of Krasi to embrace the rich history of the region. Stop by an olive oil factory for a mouthwatering tasting before heading back to Heraklion for drop-off.
How much do Jeep tours in Heraklion cost?
Full-day Jeep Tours that start in Heraklion and travel through the surrounding countryside typically cost €100 per person for an 8-hour journey.
Sunset excursions that include dinner and wine are usually priced around €90 per person for 6 hours total.
Jeep safari tours that include a traditional cooking class typically run about €100 per person.
What is included?
Jeep tours in Heraklion always include the Jeep ride and a knowledgeable guide driver. They also typically include hotel pickup and drop-off, as well as lunch in the ticket price.
Full-day Jeep tours feature unlimited wine and fuel and insurance for the vehicle. Sunset Jeep tours include a Raki and olive oil tasting, a glass of prosecco and fresh fruit during sunset and a traditional Cretan dinner.
Jeep day trips that offer a cooking and pottery class include both class fees, all beverages and a three-course lunch.
Where does it start?
All Jeep tours in Heraklion begin with a personalized hotel pickup before embarking on the full-day drive.
How long does it last?
Full-day trips on the Minoan route last about 8 hours, sunset tours last about 6 hours and tours that include a cooking class last around 8 hours.
When is the best time for a Jeep tour in Heraklion?
Book your Jeep tour from mid-May to June or September to October when the island is covered in wildflowers and the temperatures are mild. The middle of the summer is considered high season, and the climate can be very hot.
Take your Jeep tour toward the middle or end of your visit to Heraklion for an exciting off-road adventure.
Is it safe?
Yes, Jeep tours in Heraklion are safe, as they provide expert guides and safety equipment. These excursions are not suitable for pregnant travelers or those with heart conditions or other serious medical concerns.
If in doubt, check with the tour provider before booking.
Are children allowed?
Jeep tours in Heraklion allow children that must be accompanied by an adult.
Do I need a driving license?
Yes, only bring your ID and your driver's license if you are doing a self-drive tour.
What happens in case of bad weather?
Jeep tours in Heraklion will be canceled if weather conditions are unsuitable, and you can reschedule your trip or get a refund. Please, check also if there are other conditions.
Which other outdoor activities can be done in Heraklion?
Travel tips
Make sure to wear comfortable walking shoes for the rugged terrain.
Bring along extra cash for entry into Zeus's Museum as it is usually not included in the tour ticket price.
Pack a camera to take photos of the stunning views.