Combine sightseeing with relaxation on a boat tour in Kauai. One of the world's most idyllic destinations, Hawaii's second-largest island is brimming with diverse natural beauty.
Waterfalls tumble into craters and over sea cliffs. Rugged mountains blanketed in rainforests dominate the island, but arid canyons surprise visitors just a few kilometers away.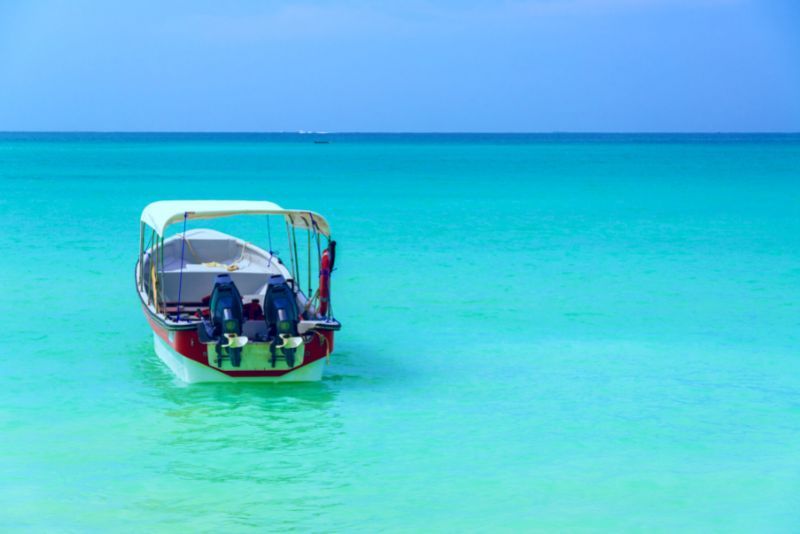 Here's all you need to know about boat tours, one of the most invigorating outdoor activities in Kauai.
What are the most popular boat tours in Kauai?
Snorkeling boat tours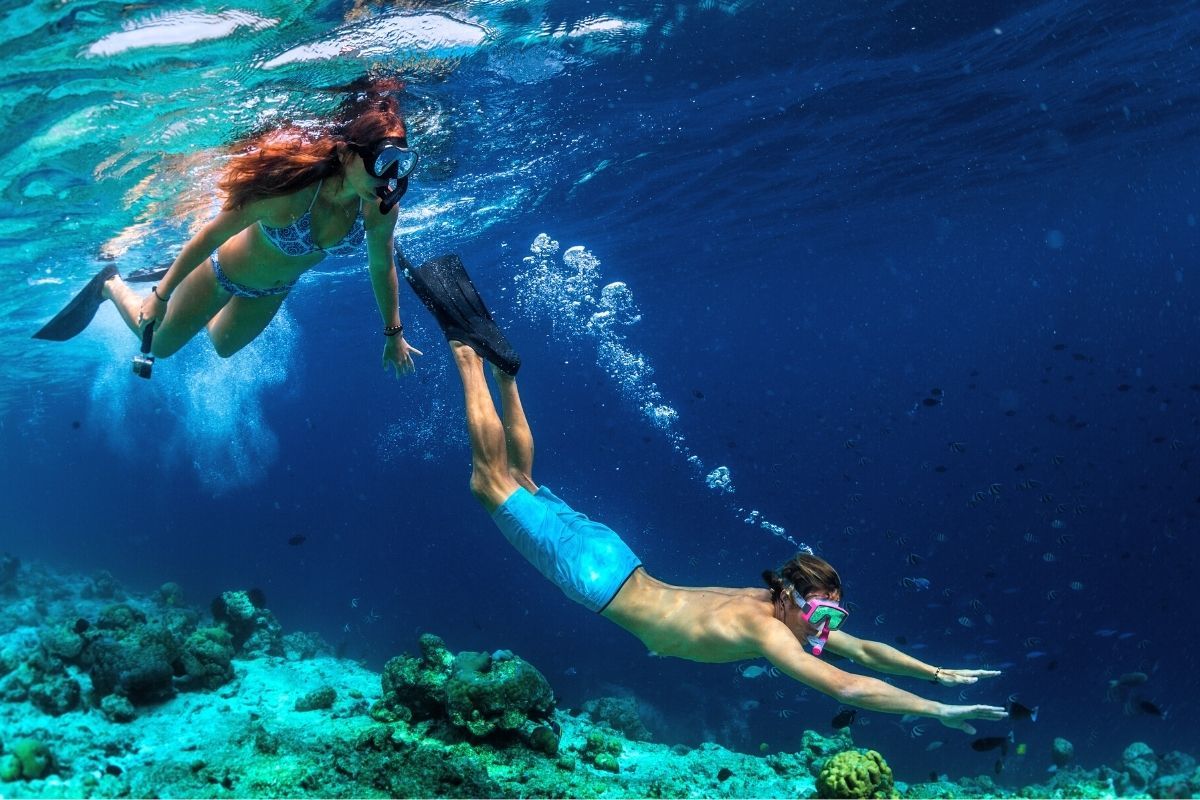 Take in the best of Kaua's coast from above and below the waves. Booking a snorkeling boat tour is a worry-free way to see Kauai's rugged shoreline and underwater inhabitants.
Most snorkeling tours focus on the Na Pali coast. The 11-kilometer stretch of shore is rich with history and natural beauty. Although uninhabited now, the Na Pali area's human history spans centuries, and guides will tell you about the mysterious populations of the past.
The ridges and spires of the sea cliffs reach over 1,000 meters above the waves and are dotted with natural arches and sea caves. Pass by Horn Blowhole to see the spume shoot into the air when waves hit it just right.
Strap on the provided snorkeling gear and dive into clear seas for glimpses of the diverse coral reef ecosystem. See fish and rays, coral gardens and maybe a dolphin.
All of your needs are considered on longer snorkeling boat tours that serve meals and drinks. Some even provide reef-safe sunscreen.
Sunset cruises
Romantic sunset cruises combine sublime scenery and a delectable meal as you and your mate watch the sun slip into the Pacific. Cruise along the Na Pali coast with a drink in your hand for an evening of a lifetime.
Scuba diving trips
If you're a certified diver, don't worry about bringing gear on your Hawaiian vacation. You won't miss out on prime dive spots on a strip that not only lends you diving equipment but also delivers you to some of the best scuba diving in Hawaii.
Wailea river boat trips
Hop on a river boat and motor up the Wailea, the only navigable river in Hawaii. Whether you have a few hours or a full day, you can take advantage of this unique boating experience.
Cruise up the Waimea, the only navigable river in Hawaii. Float under a tropical canopy, alongside waterfalls and end at Fern Grotto, a natural amphitheater perfect for a luau.
Whale watching cruises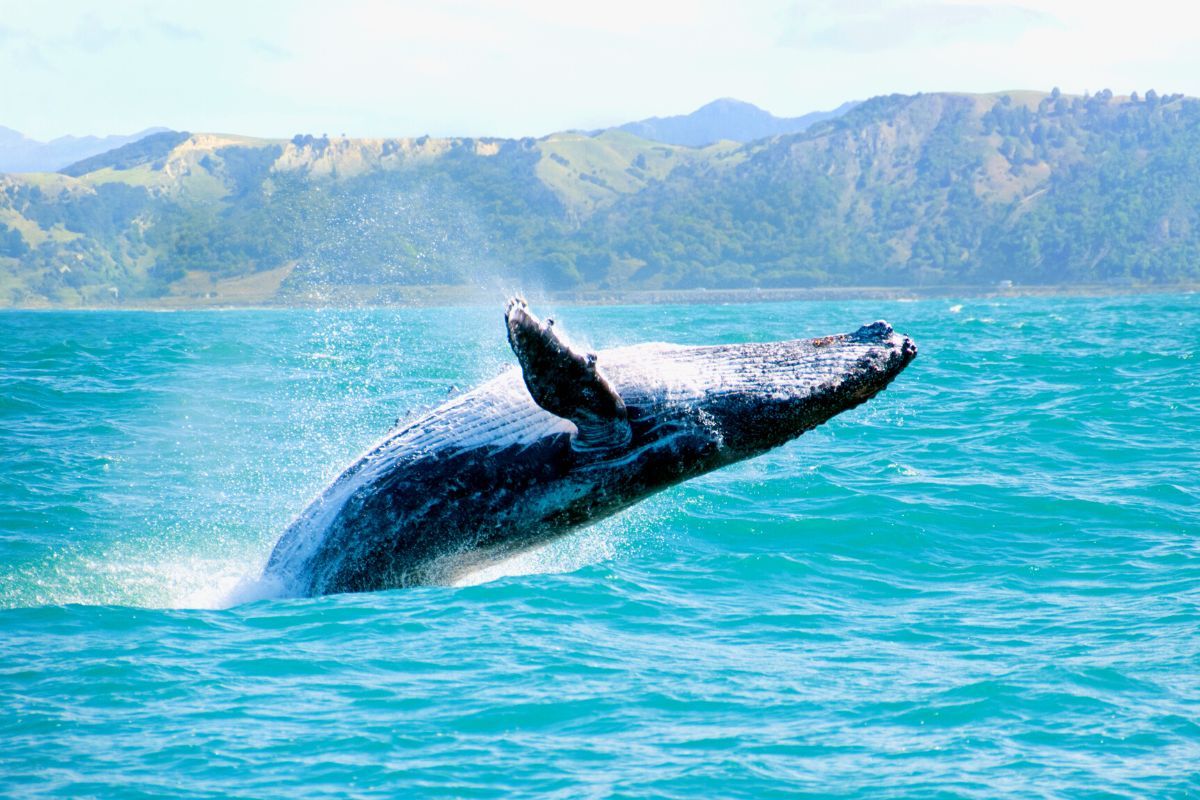 In the winter months, Hawaii's warm waters draw humpback whales to give birth along the islands' coasts.
With the help of an expert guide, a whale watching tour will lead you to carefully-chosen sites where you'll have the best chances of seeing pilot whales, rough-toothed dolphins and more.
How much do boat tours in Kauai cost?
Boat tours in Kauai cost anywhere from US$80 to US$200 depending on the type of boat, location of the cruise and extra activities or amenities included.
Snorkeling boat tours on a rigid inflatable boat cost US$150 per person for a 3-hour tour. Snorkeling tours on a sailboat cost from US$230 to US$310 per person depending on the duration of the trip. The latter include lunch and drinks, and some also provide breakfast.
Sunset cruises cost US$200 per person and serve dinner and drinks. Scuba diving trips cost US$225 per person and include the use of two-tank scuba gear.
River cruises cost from US$80 per person to US$200 per person depending on the duration and route of the tour. Higher-cost tours make stops at sites for you to get off and explore. Tours include round-trip transfer.
Whale watching tours cost US$130 per person.
What can be seen on a boat tour in Kauai?
Na Pali coast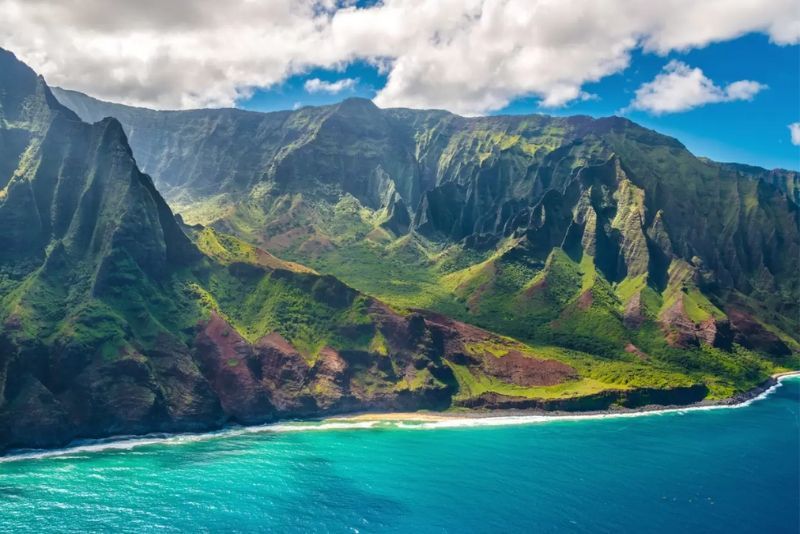 One of the most photographed places in Kauai, the Na Pali coast is replete with stunning images. Cliffs, waterfalls and rock formations will have you reaching for your camera. The 25-kilometer area runs along the northwestern coast of Kauai.
"Pali" means "high cliffs" in Hawaiian, and some tower up to 1,200 meters. The famed "Queen's Bath" is found within these ridges as well as the Spouting Horn blowhole and countless caves and arches.
Waimea River State Park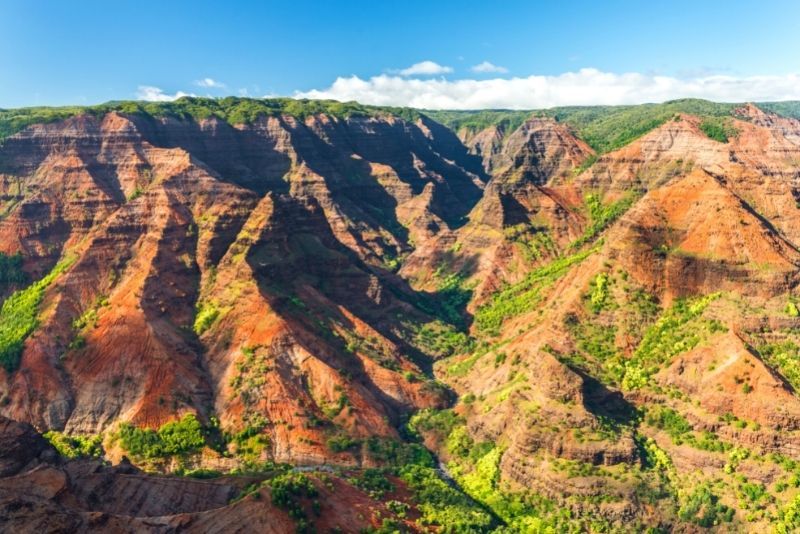 You might not think to take a boat tour inland, but a trip on the Waimea River will not disappoint. Make your way to Waimea River State Park as you pass by Olokele Falls, sugar cane fields and sprawling plantations.
The highlight of a Waimea River tour is a stop at Fern Grotto, a place of otherworldly allure. Lava rock walls hung with ferns curve around a basin filled with lush vegetation. The grotto's walls make a perfect backdrop for luaus that are often held here.
Wildlife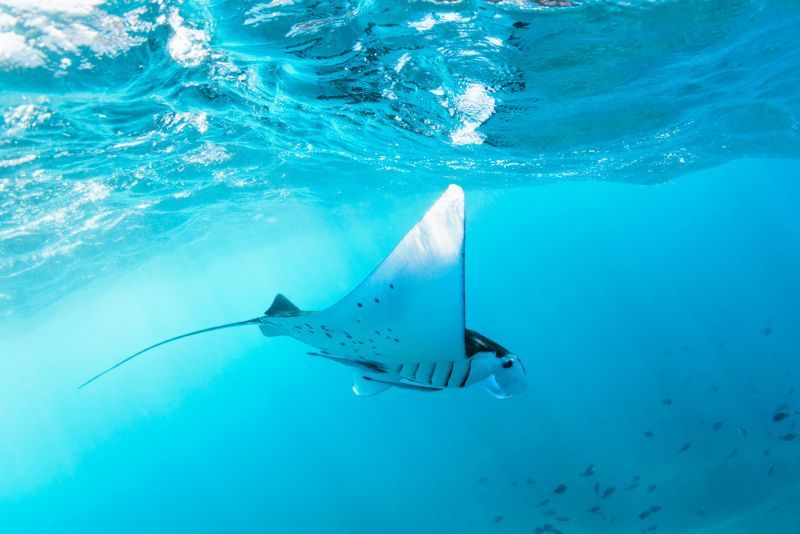 Whales, dolphins, rays and more are waiting for you to discover. Boat trips in Kauai take you over coral reefs that are home to many species of fish and other reef-dwellers.
Keep your eyes peeled for monk seals, manta rays and Hawaiian green sea turtles. Don't forget to look up. Frigate birds, shearwaters, tropic birds and more find shelter around Kilauea Point.
How long does a boat trip last?
Boat trips in Kauai vary greatly in length depending on the itinerary, with the shortest being whale watching tours, which usually last 2.5 hours.
Sunset cruises last around 3.5 hours while scuba diving trips are 4 hours long.
Snorkeling tours and river cruises can last anywhere from 3- to 7- or 9-hours, respectively.
Where do boat tours leave from?
Most boat tours in Kauai leave from Port Allen Marina in Eleele. A few leave from Kukuiula Harbor in Koloa. Shore excursions leave from the cruise terminal and include a round-trip bus ride to the Waimea River.
When is the best time for a boat trip in Kauai?
Any time of year can be great for a boat trip in Kauai. For best prices and avoiding crowds, book a tour in April or May, or from August to early October.
Whale watching tours are best during the humpback migration from December to May.
Travel tips
If you suffer from motion sickness, take medication 1 hour before your tour.
Pack swimwear, a towel, reef-safe sunscreen and a refillable water bottle.
Bring snacks and drinks for longer tours that don't provide food and drink.
Notify the tour company of any dietary restrictions at the time of booking.