Everglades Park has a unique ecosystem and is home to an incredible diversity of plant, and animal life. Its tranquil beauty and abundance of wildlife is sure to leave a lasting impression on you.
Whether you're keen to see alligators up close or simply want to enjoy some peace and quiet in nature, the Everglades is the perfect destination. Everglades Park day trips from Fort Lauderdale take you away from the city's bright lights and busy beaches to the serenity of the natural world.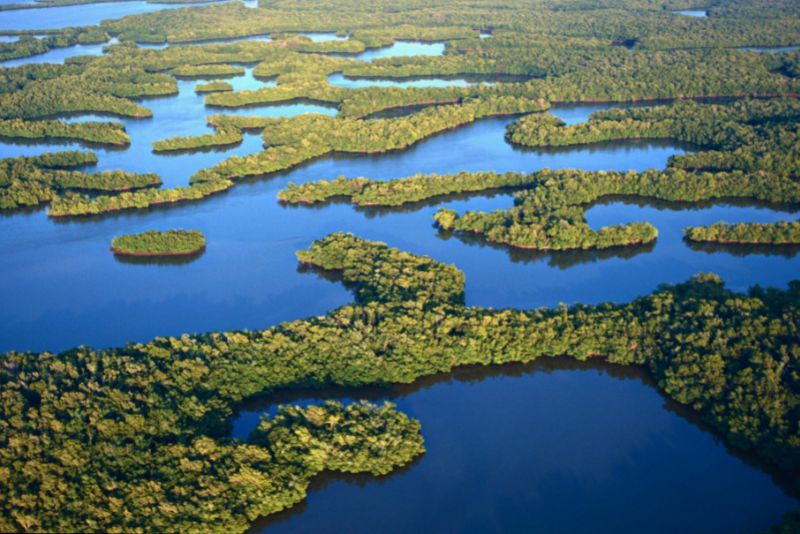 How to get to Everglades Park from Fort Lauderdale?
Everglades Park is located in Southern Florida, approximately 80 kilometers from Fort Lauderdale. It is a jaw-dropping destination for day trips from Fort Lauderdale.
From Fort Lauderdale to Everglades Park by car
It takes just under an hour to make the jaunt to Everglades Park from Fort Lauderdale by car. You'll head south out of the city, following signs for Miami. You'll then follow a series of roads towards Florida Turnpike South. As you get nearer to the Everglades, you'll use the US-41 highway to reach the park.
Guided tour to Everglades Park from Fort Lauderdale
If you don't have a car, you should consider booking a guided excursion to Everglades Park. You'll meet in the center of Fort Lauderdale or enjoy a hassle-free hotel pickup around 7 AM, and tours last anywhere from 3 to 12 hours.
How much does the entrance ticket to Everglades Park cost?
Private vehicle or vessel: US$30
Motorcycle: US$25
Pedestrian/cyclist/paddle-craft: US$15
All passes include entrance to the National Park for 7 days after purchase, across all entrances.
What is the typical itinerary of a day tour to Everglades Park from Fort Lauderdale?
After being collected from your hotel in the morning, you'll begin your Everglades Park day trip with a drive through Florida to the protected area. You'll board an airboat, which is a flat-bottomed vessel powered by a fan, and travel through the shallow wetlands of the National Park.
Along the way, you'll learn about the wildlife that lives in the park from an expert guide, and see crocodiles, and alligators lurking in the shallow waters. You may also drive through Big Cypress National Preserve during your Everglades Park day tour, where you might see an otter, black bear or Florida panther.
Additionally, several tours take you on a pontoon boat tour, in search of manatees and dolphins. You may have the opportunity to meet rescued creatures that the park has adopted, and those who are daring enough can touch a baby alligator.
Once you've learned about the various species of wildlife and fascinating flora of the park, you'll return to Fort Lauderdale.
Alternatively, you may participate in a fishing excursion, which takes place on a 6-meter boat. You'll spend the day relaxing against a backdrop of striking scenery and have the opportunity to catch a trophy bass.
What kinds of tours are available to go to Everglades Park?
There are several different day tours to Everglades Park, which explore its diverse marine life and ecosystem.
Day trip to Everglades Park from Fort Lauderdale
On this Everglades Park day trip, you'll travel by airboat through sawgrass prairies, before participating in a wildlife drive through the Big Cypress National Preserve. On your drive, you'll have the opportunity to see alligators and turtles in their natural habitat.
You'll also enjoy a walk through the wilderness, where many mammals reside, including otters and bears. On your tour, you'll also meander through the Ten Thousand Islands mangrove forest on a relaxing boat ride.
Private tour to Everglades Park from Fort Lauderdale
This private tour enables you to learn more about the wildlife that roams the UNESCO World Heritage site with a personal guide. Aboard an airboat, you can see many creatures that call the area home, including African spur thigh tortoises, iguanas and snakes.
When you're finished roaming the waters, you'll get up close and personal with the wildlife that the park has rescued. You'll also have the opportunity to hold a baby alligator.
Fishing day trip to Everglades Park from Fort Lauderdale
Regardless of your fishing experience, anyone can enjoy a fishing trip in Everglades Park. The waters of the National Park are teeming with bass, which you can enjoy luring in and catching.
The excursion operates a "no fish, no pay" policy, so you can feel confident that you'll have a successful fishing trip. Bring your own beer and relax on deck, waiting for that all-important tug on your line.
How much does a tour to Everglades Park from Fort Lauderdale cost?
Everglades Park day tours cost approximately US$200 and include lunch, as well as all transportation.
Fishing excursions begin at US$240 per person and can accommodate groups of up to four.
If you wish to embark on a private day trip to Everglades Park, you'll pay US$300 per group of up to four. This can make the excursion cost as little as US$75 per person, depending on the number of people you travel with.
What will you see and do on an Everglades Park day trip from Fort Lauderdale?
Established in 1947, Everglades Park is a wetland preserve located in southern Florida, which covers over 600.00 hectares. The park is home to a diverse array of flora and fauna, including over 70 species of mammals, 350 species of birds, and 100 species of reptiles.
American alligators are among the most famous beasts that roam the National Park, and there are over 200,000 of them dotted throughout the area. Crocodiles are also present in the Everglades, as are West Indian manatees. The Everglades is the only place in the world where alligators and crocodiles coexist.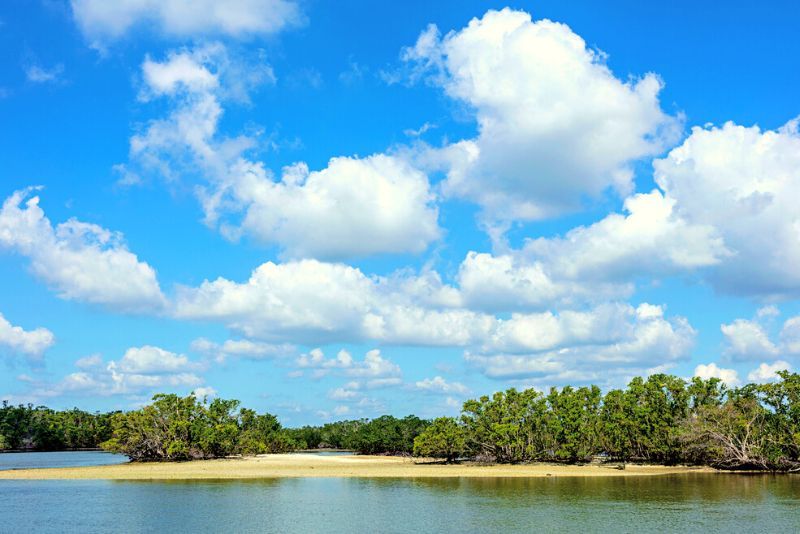 When it comes to land animals, Florida panthers, which are endemic to the state, bury themselves deep within the park, only showing their faces on occasion. This species of panther is listed as endangered and it's estimated that there are approximately 130 left in the wild.
Snakes are also abundant in the region, with up to 300,000 pythons thought to be living in Everglades Park.
As well as its thriving wildlife, the park also has an interesting history with humans. The Seminole tribe lived in the Everglades after being forced into the small corner of Florida during wars in the early 19th century. Over the following centuries, parts of the park were turned into sugarcane plantations.
However, all developments were halted in 1970 when UNESCO declared the site a Wetland Area of Global Importance.
The Everglades is also home to the largest protected area of contiguous mangrove forest in the western hemisphere, and the third largest in the world. The stretch of forest covers almost 1,100 hectares and has 10 different species of mangroves.
When is the best time to visit Everglades Park?
The best time to plan a day tour to Everglades Park is during the dry season which begins in November and ends in April. Throughout this season, the humidity is low, there are fewer mosquitoes than during other months and there is an abundance of wildlife to be seen.
Are there any tours to Everglades Park from other cities in Florida?
Yes, there are tours departing from other cities in Florida:
Travel tips
If you journey to Everglades Park between May and October, you'll experience tropical storms, high levels of humidity and sweltering heat. All of these factors can prevent you from enjoying your trip, so visit in the dry season instead.
Be sure to keep a safe distance from wildlife. Alligators and crocodiles, in particular, can move very quickly.
It is illegal to feed the wildlife in Everglades Park.
Ensure you bring plenty of water with you on your Everglades Park day trip, as regardless of the time of year, conditions are warm.