Da Nang is Vietnam's fifth largest city and is home to long sandy beaches, ancient pagodas and a buzzing nightlife scene. This Asian metropolis is filled with modern eateries, traditional street food vendors and a plethora of local delicacies to try.
Joining a cooking class in Da Nang is an authentic way to learn how to make traditional Vietnamese dishes and gain a uniquely local experience. Master recipes that will stay with you for years to come and impress friends and family members at dinner parties back home.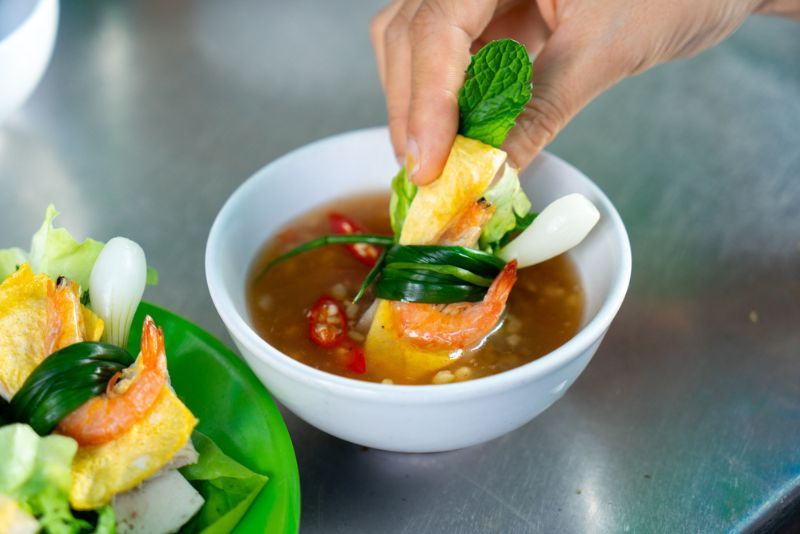 Here's all you need to know about cooking classes, one of the most captivating culinary experiences in Da Nang.
What are the best cooking tours in Da Nang?
Jolie Da Nang cooking class in Da Nang
Jolie provides an enjoyable and authentic Vietnamese culinary experience that involves visiting a market, enjoying a local coffee and learning to cook various dishes.
Get picked up from your Da Nang accommodation by your professional guide/driver. Your first stop is one of the biggest markets in the city, where you will learn about bargaining and buy some fresh local produce for your cooking class.
Have a cup of coffee at a well-known coffee shop before you head towards Jolie's house. There you'll learn to make rice milk and 4 different Vietnamese dishes. Enjoy the meals that you've created before getting dropped back at your hotel.
Vietnamese home-cooking class in Da Nang
Discover the delicious flavors of Vietnamese cooking in a private and relaxed cooking class that takes place in a local home.
Tell your instructor about your taste preferences and they will create a personalized experience for you, with vegetarian options available. You'll learn about the main ingredients used in Vietnamese cooking, including tofu, vegetables, seafood and various spices.
Once you're done with your cooking experience, you'll sit down and enjoy a homemade Vietnamese lunch or dinner.
6-Hour cooking class in Da Nang
This cooking class is ideal for those looking for an in-depth culinary experience in Da Nang. Your guide speaks both English and French, so feel free to ask lots of questions about Vietnamese cooking.
Spend six hours with your guide as you visit farms and markets before learning to cook traditional Vietnamese dishes. By the end of the tour, you'll have gained the confidence to cook Vietnamese dishes for your friends and family.
At the end of the tour, you'll enjoy what you've cooked, with your instructor leading the way. There is nothing more satisfying than eating a meal that you have prepared for yourself.
Which places are visited?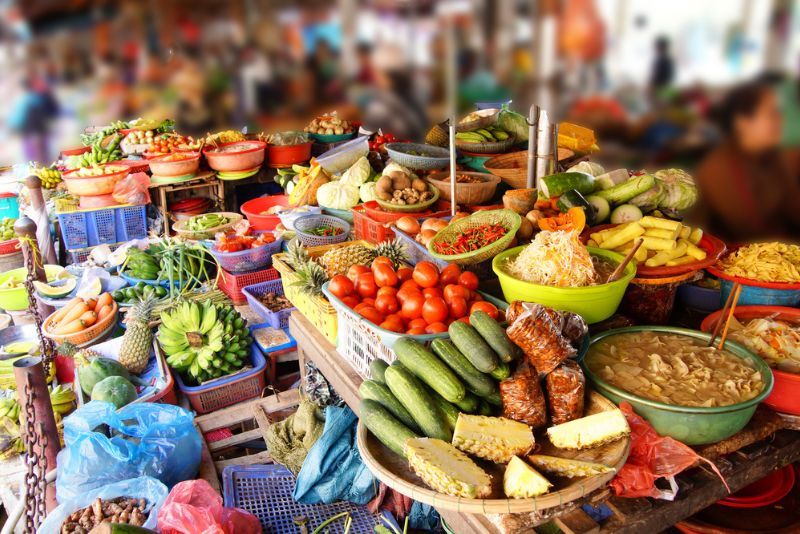 Most cooking classes in Da Nang take place in the home of a local. You'll see the local way of life and how the people of Da Nang cook on an everyday basis. Other cooking classes take place in well-respected restaurants, eateries and culinary schools in the city.
Many tours include a trip to the local market, where you'll see the fresh produce on offer, learn about bargaining and pick up ingredients for your cooking class. Some of these food tours also include sightseeing visits to a handful of Da Nang landmarks before the cooking class begins.
How much do cooking tours in Da Nang cost?
Basic cooking tours in Da Nang cost around US$40 per person for a group experience. This includes all the ingredients needed to cook around 4 different Vietnamese dishes.
Private cooking tours in Da Nang cost around US$50 per person, but costs may differ depending on your group size. Private tours include hotel transfers and all ingredients.
There are also a few half-day cooking tours from Da Nang to Hội An that cost around US$65 per person.
What is included?
Most cooking classes in Da Nang include a hotel transfer, the necessary ingredients and equipment used in the cooking class, as well as the instructor's services. Most classes will also offer you drinks and a full meal.
Where does it start?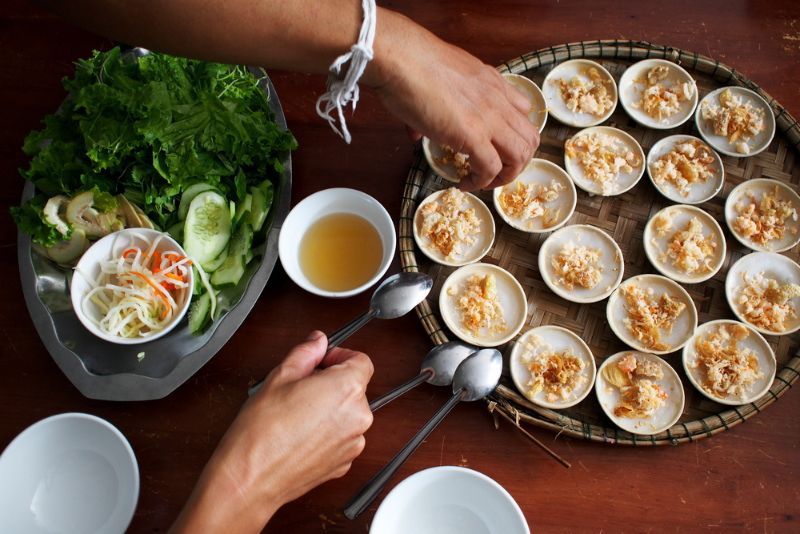 Almost all cooking tours in Da Nang offer a hotel pickup from your accommodation. However, some tours may limit their complimentary pickup services to hotels located in the city center. If your hotel is outside the pickup zone, you may have to make your way to a meeting point.
How long does it last?
The typical duration of a Da Nang cooking class is anywhere between 2 and 6 hours. The length varies greatly, with something to suit everyone, no matter how much time you have available to you.
When is the best time for a cooking tour in Da Nang?
When it comes to time slots for cooking tours and classes in Da Nang, there are morning, afternoon and evening classes available. Most tour participants prefer to join an afternoon cooking tour so that they can sleep in and enjoy an experience that takes place later in the day.
Are there any combos available with cooking tours in Da Nang?
Basket boat riding and cooking class from Da Nang
Make your way from Da Nang to the village of Cam Tanh in a private minivan to try out basket boat riding and learn how to fish for crabs. Afterward, you'll join a cooking class to learn how to make four traditional Vietnamese dishes.
Experience the best of what the nearby city of Hội An has to offer when you join this excursion that offers a walking tour of the city, a delicious lunch and a cooking class. End off the experience with a relaxing foot massage.
Is it safe?
Cooking classes in Da Nang are safe, however if you suffer from food allergies (especially dairy or seafood), they should be avoided. If in doubt, consult the tour provider before booking.
Are children allowed?
Children are generally allowed in cooking classes, however they must be accompanied by an adult.
Travel tips
Inform your tour guide of any food allergies or food preferences in advance.
Book ahead of time to secure a spot on your preferred class.
Wear comfortable clothing and shoes, especially if your class includes a walking tour or visit to a market.
While not obligatory, feel free to tip your guide/instructor at the end of your experience.