Chicago is located on the banks of Lake Michigan, Illinois. If you wish to see some of the many landmarks in this cultural and entertainment hub and at the same time sample the food synonymous with the city, food tours in Chicago are the perfect way to go.
Whether you want to sample dishes that are quintessentially American or are hoping to experience the evolution of food in a multicultural environment, you will be able to find a food tour to suit your tastes.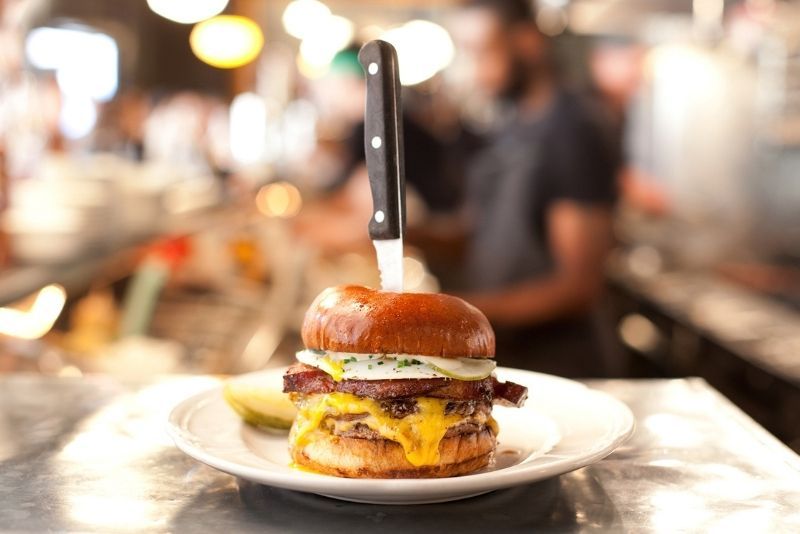 You will find below all you need to know about food tours, one of the tastiest food and wine experiences in Chicago.
What are the best food tours in Chicago?
Chicago favorites ultimate food and walking tour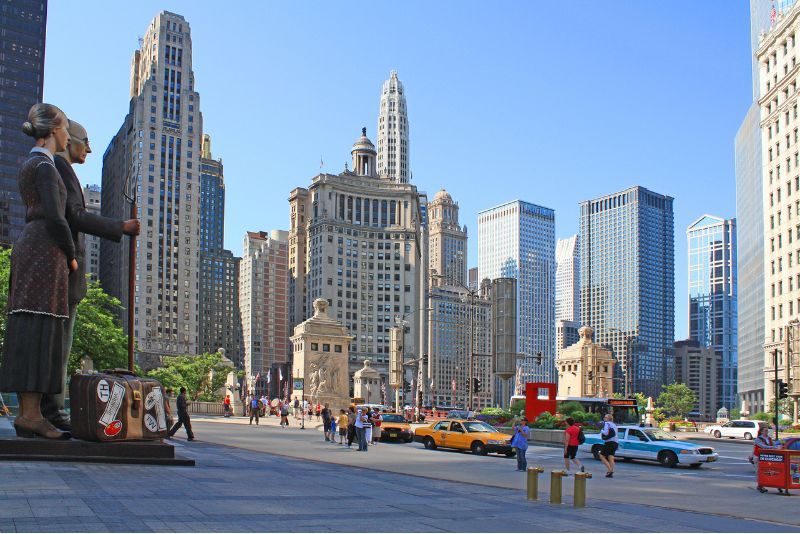 This relaxed walking tour takes place in downtown Chicago. Covering an easy 2.4 kilometers this tour is suitable for most visitors and can be upgraded to include three pours of a local craft beer.
Itinerary
After meeting your guide at the designated pickup point, you will walk you to eateries and sample meals Chicago is famous for. En route you will see some of the many landmarks along Michigan Avenue, observe skyscrapers from alongside the river, and stop at Billy Goat Tavern, a Chicago institution.
During cooler months, your guide will make use of the Pedway system: a network of tunnels, concourses and bridges designed to keep you as comfortable as possible away from the harsh weather.
Secret food tours: Chicago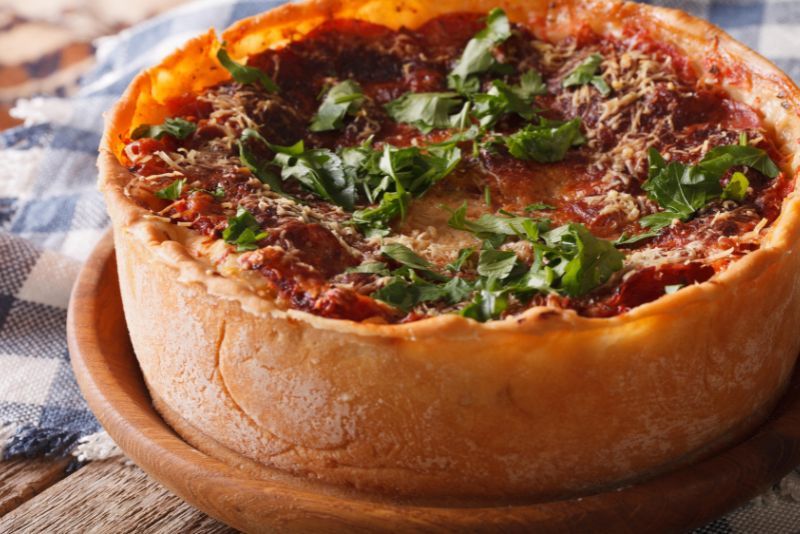 This small group tour explores Chicago's food scene, stopping at hidden gems and learning more about the city from your guide.
Itinerary
This lunchtime tour begins at a central meeting point where you will meet up with your foodie guide. Learn what makes Chicago deep-dish pizza so special before heading off to sample a dipped Italian beef sandwich.
On your tour, you will walk along the Riverside path to admire the cityscape, pass by Cloud Gate (The Bean) and see the Chicago Cultural Center.
Chicago in a day: Food, history and architecture walking tour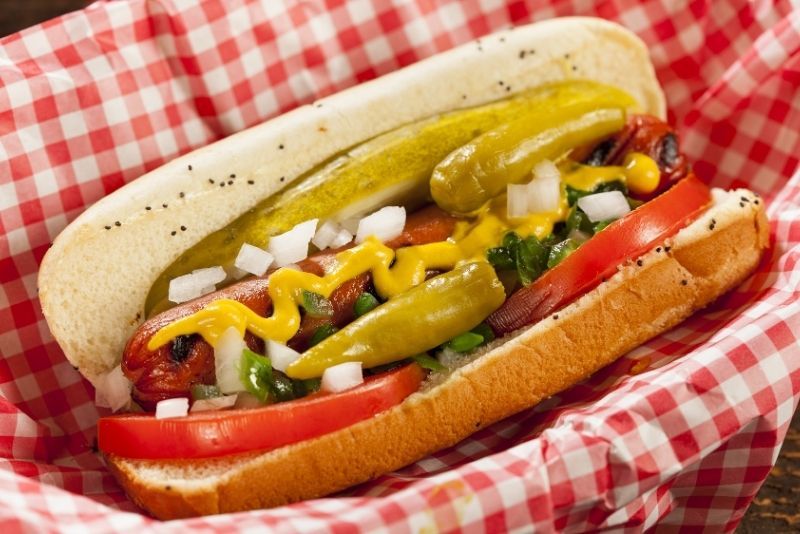 An excellent choice of tour for first-time visitors to the "Windy City," this eco-friendly tour includes both well and lesser-known sites and includes a food tour to sample some of the city's most famous foods.
Itinerary
This tour starts at the Chicago Theatre before heading towards the Chicago Pedway, designed to keep locals and commuters protected during the Midwest winters.
On weekdays, you will stop at City Hall to admire its classic interior design before strolling along the Chicago Riverwalk. A ride on the 'L' train gives you the chance to feel like a local before your food tour commences with a Chicago-style hotdog followed by deep-dish pizza and other Chicago staples.
Chicago family food and bike tour with top attractions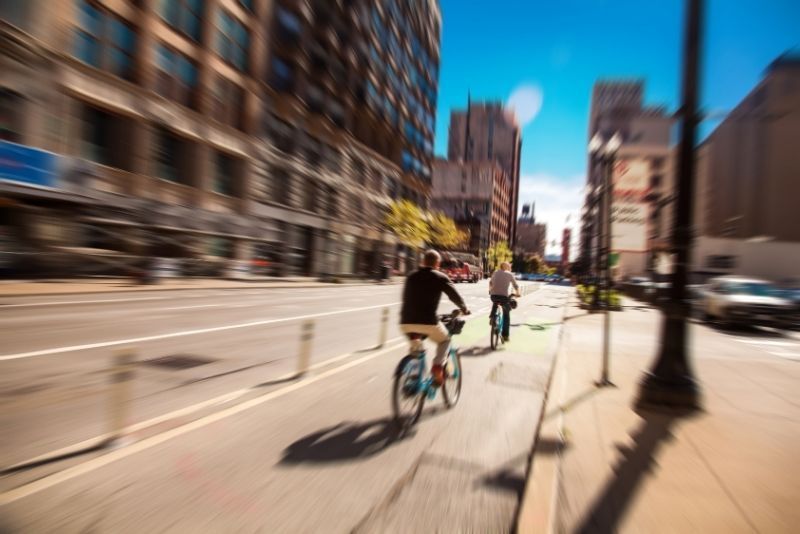 For an active family keen on exploring the city on a bike tour, a 4-hour bicycle and food jaunt through Chicago is ideal.
Itinerary
Your guide leads you on a leisurely route past some of the city's most iconic sights. On your tour stop to taste Classic Chicago dishes like deep-dish pizza, a Chicago hot dog and a tasty dessert.
You can upgrade to a tour that includes a local craft beer pairing at three of the food stops. Your tour ends back in the heart of the city.
Festive food and walking tour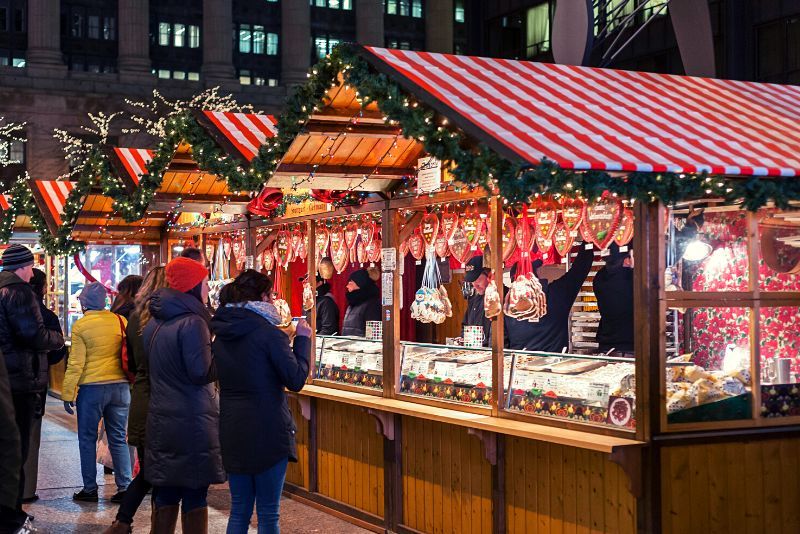 Over the festive season, take a walking tour through Chicago's winter streets and visit the European-inspired Christkindl market – a festive outdoor market, and the Christmas tree display at Millennium Park.
If you are looking for a tour that offers something different from the usual food tours, the "Wicker Park food tour," "The 1893 World Fair food tour" and the "Taste of Chinatown food tour" are all worth considering.
How much do food tours in Chicago cost?
Chicago food tours range between US$80 and US$105 per person, depending on the length of the tour and what food and drinks are included.
The Chicago favorites ultimate walking food tour costs around US$80 per person. Alcoholic drinks and gratuities are not included.
A secret food tour starts at US$90 per person including food. Gratuities are optional and are not included in the tour price.
For a Chicago in a day: food, history and architecture tour, expect to pay around US$105 per participant. Children under six years old can join the tour free of charge.
A Chicago family food and bike tour costs US$85 per person. Some sites are only open on specific days and entrance fees to these are not included on the tour.
At Christmas time, the Festive food and walking tour costs about US$80 per participant.
What is included in a food tour in Chicago?
On a food tour in Chicago, you can expect all food tastings to be included. Some tours include soft drinks and craft beers, and other drinks may be included at a surcharge.
On most tours you will taste, deep-dish pizza, hot dogs and Italian beef sandwiches. Some tours also include a pastry or dessert.
As you walk between stops on your tour, your guide will point out some of Chicago's many famous landmarks. Certain tours also include the cost of a train ticket on the 'L' line or, in the case of bike tours, the use of bicycles and helmets.
Where do food tours in Chicago start?
A central meeting point in downtown Chicago or on the West Side is usually the starting point for your food tour. Starting points may change depending on the time of the tour (day or night) and the weather. Your guide will keep you updated.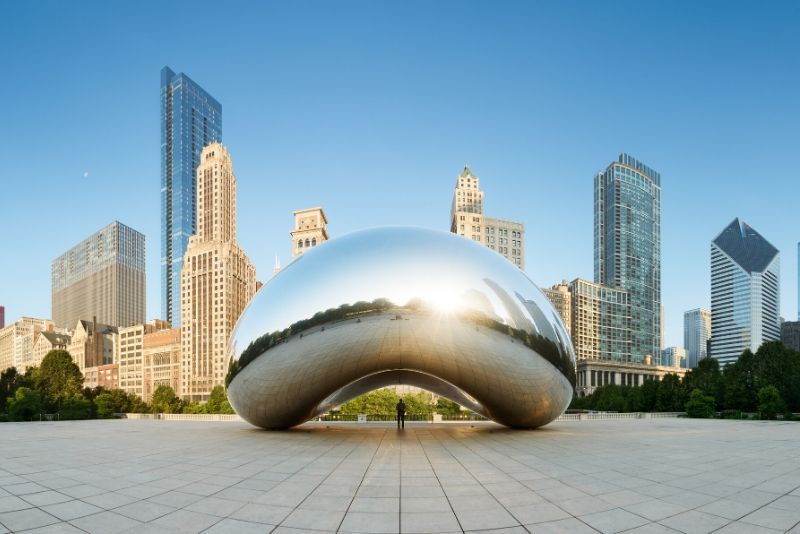 How long do food tours in Chicago last?
Typically, a walking food tour in Chicago lasts from 2.5 hours to 3 hours. Bike tours are 4-hours long, and tours that include food, history and architecture last around 5 hours.
When is the best time for a food tour in Chicago?
Most Chicago food tours take place around lunch or dinner time. In Chicago, the Pedway is designed to protect pedestrians from the elements and so it is possible to take this tour even in inclement weather.
Are children allowed on a food tour in Chicago?
Most food tours in Chicago allow children and in some cases, children under six years old can join for free. Some tours include stops at local pubs and these may not be suitable for children.
Is it safe to take a food tour in Chicago?
Food tours in Chicago are safe. If you have any food allergies, be sure to notify your guide in advance and carry any medication with you. Tours take place at an easy pace and can be undertaken with a moderate fitness level.
Are there any combos available with food tours in Chicago?
In Chicago, you can take an African American Heritage Tour including a Soul Food meal. This private half-day tour highlights Chicago's rich and dynamic African American heritage and includes a Soul Food buffet. Costs start from US$175 per person.
You can also experience Spanish tapas and live Flamenco with a small group of three to 12 people on Chicago's West Side. Costing from US$120, this excursion provides an evening of entertainment with a Michelin-trained chef and a professional Flamenco teacher and dancer.
Travel tips
Wear comfortable walking shoes.
Book upgrades like drink inclusion in advance to minimize additional costs.
Pace yourself so that you can enjoy all the foods on offer throughout the tour.
Book a day tour rather than an evening one if traveling with children.
Bring your medication if you have any food allergies.