Hassan II Mosque is the largest mosque in Africa, built by King Hassan II and completed in 1993. The building's minaret reaches a height of 200 meters and contains a 30km laser directed toward Mecca, making it the highest religious building in the world.
The iconic Moroccan landmark is filled with hand-crafted marble and can hold up to 105,000 worshippers at a time.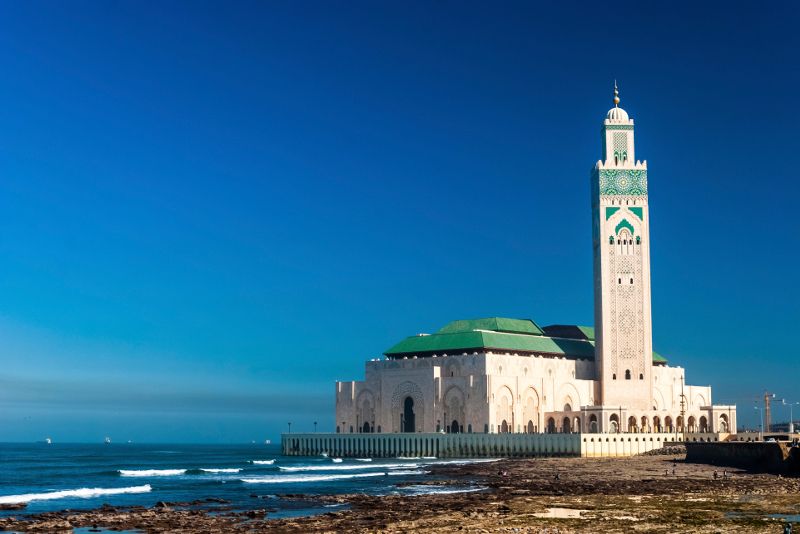 Here's all you need to know about Hassan II Mosque, one of the most exciting attractions in Casablanca.
How much do Hassan II Mosque tickets cost?
Tickets to visit the Hassan II Mosque cost about US$3 per person for children over the age of 6 and all Moroccan students.
Moroccan adult residents and foreign students cost about US$7 per person.
Foreign adult visitors cost about US$13 per person, while a VIP visit costs about US$220 for a group of up to 10 people.
The mosque also has a museum that costs less than US$1 per child or local student, about US$2 per Moroccan resident or foreign student and about US$3 per foreign adult.
Who is eligible for discounts?
Moroccan students are eligible for a discount of about US$10 off the ticket price per person.
Moroccan residents and foreign students are eligible for a discount of about US$6 off the ticket price per person.
Groups of 100 people or more are eligible for a 50% discount off the ticket price per person.
Is it possible to visit for free?
Children under the age of 6 are able to visit the Hassan II Mosque and museum for free.
Should you book in advance?
When visiting the Hassan II Mosque Gardens in Casablanca, you can buy tickets online or at the onsite ticket office. If you want to avoid the long queues during peak season, then you should book online ahead of time so that you can skip the line.
What are the best Hassan II Mosque tours?
In-house guided tour of Hassan II Mosque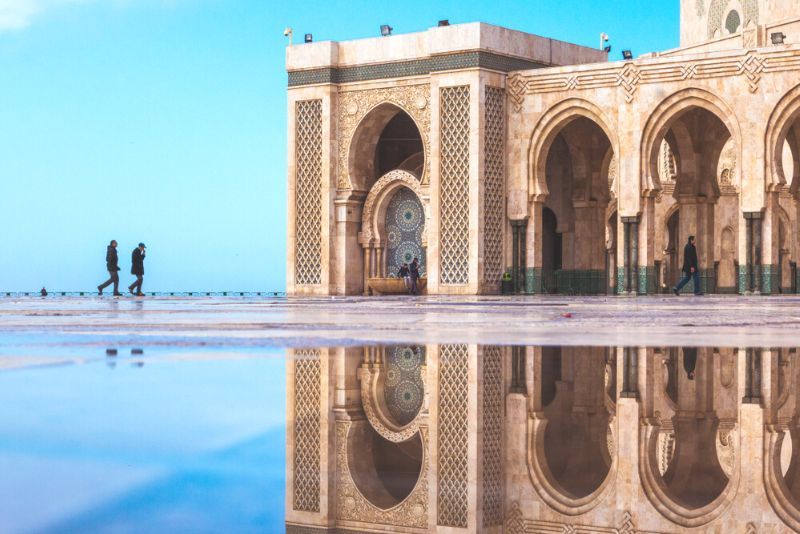 All tickets to Hassan II Mosque include an in-house tour that lasts between 45 minutes and 1 hour. The guided trip explores the historical significance of the Casablancan holy place and its surrounding landmarks.
You will explore the traditional Moroccan artwork and the handiwork of the Mosque builders. The tour visits the Prayer Hall, Minaret Hall and Ablution Hall.
Premium tour of Hassan II Mosque
Book a premium tour of Hassan II Mosque for a detailed look inside the historic holy building. This excursion adds ease to your travels with a convenient pick-up from your hotel in Casablanca. From there, you'll ride in a comfortable, air-conditioned van straight to the mosque.
Once you arrive, a professional guide will lead you through the monument, sharing fascinating information about the mosque's religious significance, history and distinct culture. Afterward, your guide will lead you back to the van for drop-off at your hotel.
Are there any combined tickets or tours including Hassan II Mosque and other attractions?
Private tour of religious Casablanca plus Hassan II Mosque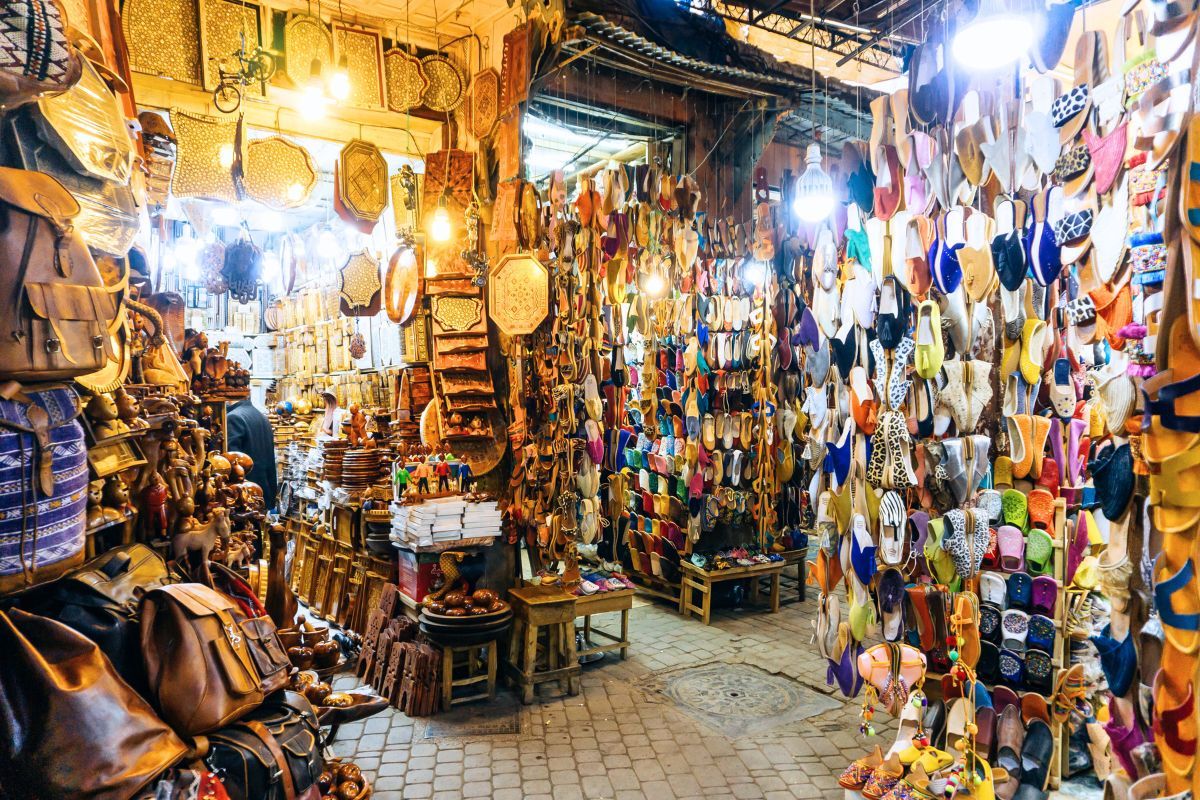 This spiritual tour of Casablanca includes a visit to the Hassan II Mosque. This private excursion begins with a morning meet-up in the city center from where you'll board a van with your professional guide of the day.
From there, you'll head first to Hassan II Mosque for a tour of the largest mosque in Morocco.
Afterward, you'll visit the Old Medina of Casablanca where the Jewish Quarter has been preserved for centuries. Explore the exquisite Moroccan artwork at Musee Abderrahman Slaoui and the artifacts at Musee Abderrahman Slaoui before sipping on a refreshing mint tea during break time.
You'll finish this half-day tour with a visit to Notre Dame de Lourdes. This European-inspired church boasts unique architecture that helps it stand out in the ancient city. The excursion will conclude with a drop-off at the Museum of Moroccan Judaism.
Private city tour of Casablanca plus Hassan II Mosque
This private city tour of Casablanca investigates the architecture and lifestyle surrounding Casablanca, Morocco. This 5-hour excursion hits the most important spots of the cosmopolitan area beginning with the old medina.
While there, you'll peruse the city center and admire its art-deco construction as the oldest part of Casablanca.
Next, you'll enjoy a guided tour of the Hassan II Mosque and the Sacred Heart Cathedral, two of the most important religious places in the city. You'll marvel at the festivities happening all around you as you discover local artisans and the traditional lifestyle of Moroccans in Casablanca. This private tour includes round-trip hotel pickup and drop-off.
What will you see inside?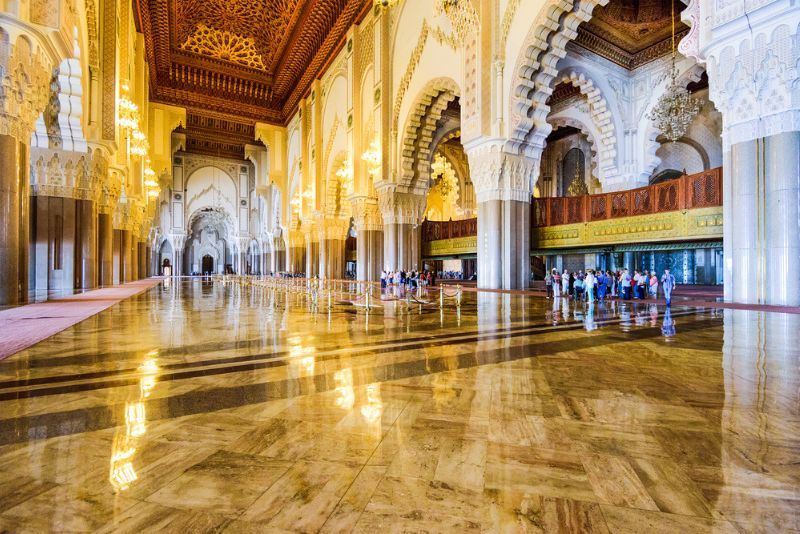 During a visit to the Hassan II Mosque, you will see inside the Prayer Hall, Minaret and Ablution Hall. You will also have the opportunity to observe the mosque's Hammams and swimming pools. The inside of the holy place is filled with intricate handiwork from local Moroccans.
You will view beautiful paintings, hand-carved wood, and opulent marble. The Hassan II also boasts large doorways, glass chandeliers, wooden balconies and extravagant furniture to admire.
How to get there?
The Hassan II Mosque is located along the coastline of Casablanca, Morocco. You can get to the mosque by traveling northwest from the city center. The mosque is a quick drive from any part of Casablanca and can be reached by the L067 bus after a short walk from the stop.
What are the opening times?
Non-Muslims are only able to see the mosque with a guided tour. These take place between Sept.16 and March 14 from Saturday to Thursday at 9AM, 10AM, 11AM, 12PM and 3PM. On Fridays between these dates, the mosque offers tours at 9AM, 10AM and 3PM only.
From March 15 until Sept. 15, there is an additional tour at 4PM. During Ramadan, from Saturday to Thursday there are tours at 9AM, 10AM, 11AM, and 2PM. On Fridays during this religious period, there are tours at 9AM, 10AM and 2PM.
Is it wheelchair friendly?
The Hassan II Mosque is wheelchair accessible for all persons with disabilities. However, some of the mosque's entranceways are not wheelchair friendly.
When is the best time to visit the Hassan II Mosque?
The best time to visit the Hassan II Mosque in Casablanca, Morocco, is during the milder months of spring from March to May and, autumn from September to November, making it more comfortable for touring and appreciating the mosque's stunning architecture and seaside location.
Travel tips
Dress modestly and respectfully, particularly for women, bring a scarf to cover hair and shoulders and wear long pants or a long skirt to cover the knees. This shows respect for the local culture and religious practices.
It is not allowed to wear short skirts and sleeveless shirts when visiting the mosque.
Consider taking a guided tour to gain a deeper understanding of the mosque's history, architecture, and cultural significance. Plan your visit during non-prayer times to fully explore the mosque.
Follow the guidelines and ask for permission before taking photographs, especially of people. Some areas of the mosque may have restrictions on photography.
Wear easily removable footwear for convenience and be prepared to remove your shoes before entering the mosque, a common practice in many places of worship in Morocco.