Perched on the eastern coast of Crete, Agios Nikolaos is an ideal Greek destination for travelers wanting to enjoy beaches, historical villages and spectacular natural beauty. Almost any type of boat you can think of is available for a fun tour featuring islands, coves, beaches and ancient towns.
Whatever your priorities are on your trip to Crete, there is a boat tour to fit your needs! Do you want to dip your toes in the Aegean? Wander through a former leper colony? See how olive oil is made? These are just some of the highlights of boat trips in Agios Nikolaos.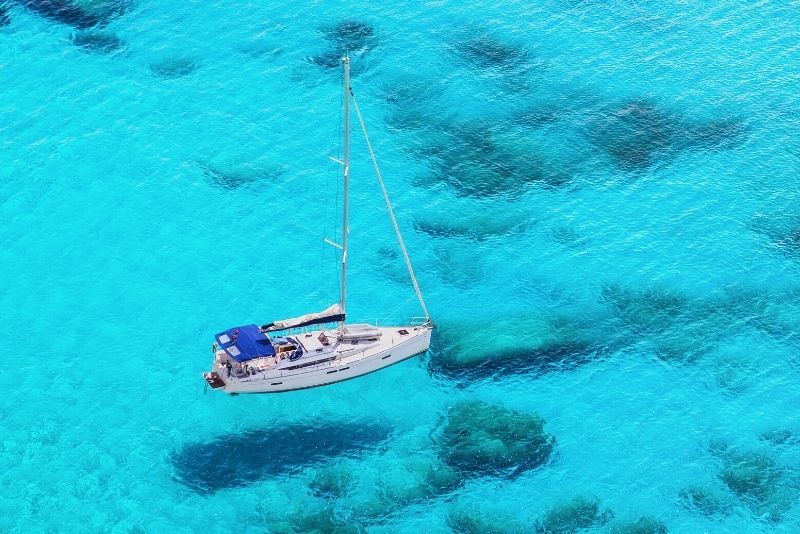 You will find below all about boat tours, one of the most exciting outdoor activities in Agios Nikolaos.
What are the most popular boat tours in Agios Nikolaos?
Most boat tours in Agios Nikolaos include time to swim, sunbathe or snorkel in the turquoise waters. Guides lead you to views of quintessential Greek villages and sweeping vistas of bays and beaches. They leave you time to search for the perfect souvenirs and local delicacies.
Private motorboat or RIB rental
Ditch the crowds and choose a private boat tour to zip through the waves. Hire your choice of a motorboat or RIB for a half-day or full-day tour. Sail, speed or cruise on the variety of boats available. There are speedboats, yachts, sailboats, rigid inflatable boats (RIB) and even semi-submarine cruises to peer beneath the waves!
Spinalonga boat trips from Agios Nikolaos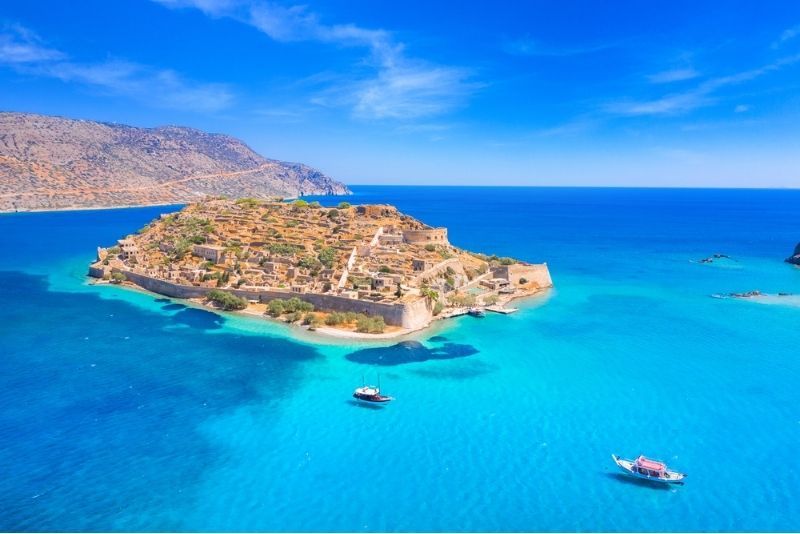 Many tours include a visit to Spinalonga or at least a view of this uninhabited historical site that was the last operating leper colony in Europe. It housed nearly 400 people from the early 1900s until the late 1950s. Some tours include entry fee to the island and a guided tour, but for others, it's an optional purchase.
Day tour to Santorini Island by boat from Agios Nikolaos
You can also travel to the island of Santorini on a boat tour which takes 3 hours each way from Agios Nikolaos. You have about 6 hours to explore the beaches, famous volcanic crater and charming towns of Fira and Oia.
Private yacht / sailboat and combo tours
If you're traveling with a group of four to 10 people and want a special experience just for yourselves, you can have a private boat all to yourselves. Boat tours from Agios Nikolaos range from simple transportation to indulgent VIP excursions. Combo tours of a 4x4 trek into hidden corners of Crete plus a boat ride are also a possibility. You can even skipper a boat yourself and have full control of your plans.
You can still enjoy a boat tour from Agios Nikolaos if you have small children or have mobility issues. Most tours are not wheelchair-friendly, but assistance animals are allowed. English-speaking tour guides are common, and there are guides in most major European languages.
How much do boat tours in Agios Nikolaos cost?
Prices for private motorboat or RIB rental begin at €270 per group without a skipper for up to seven people. Tours with a skipper start at €400 for a group of four. For groups of up to seven people, there are half-day packages for €800 per group. These tours include water, soft drinks and use of snorkeling equipment but not fuel or food.
A 4-hour boat tour to Spinalonga costs around €20 that include transport and a guided visit to the island, but does not include the €8 entry ticket for adults. These tours also include time to swim or snorkel, and a few include an alcoholic beverage.
An 8-hour tour to Spinalonga costs  €70 per person in a small-group tour, and about €90 per person in a private group. This tour also takes you on a driving tour of the mountains and valleys of Crete before speeding off to the island by boat.
For day to Santorini by boat, expect to pay from €200 to €250 per person, which includes boat travel from/to Crete, a guided driving tour of Santorini in an air-conditioned vehicle and free time to wander the hilly lanes and relax at the beach.
Private sailboat and combo tours  cost €1,700 per group for 4-hour sunset dinner cruises, and €2,000 per group for an 8-hour cruise in a yacht or sailboat that includes lunches, drinks, skipper and guide to enhance your outing.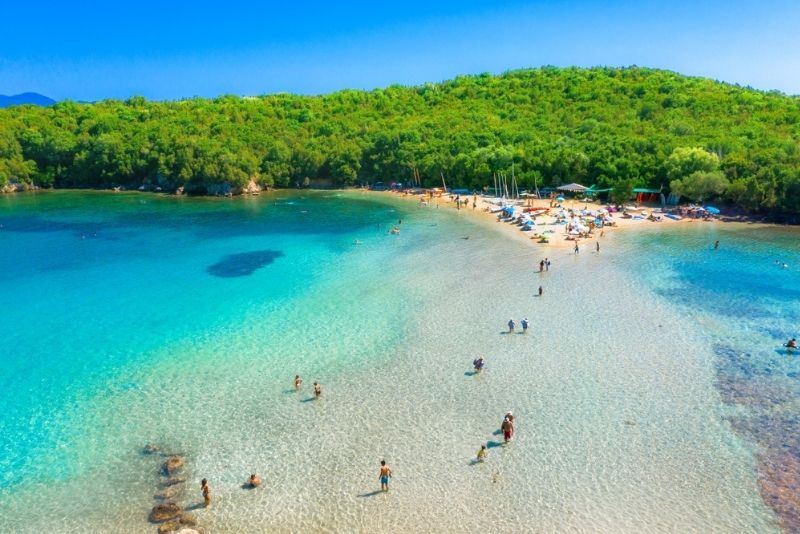 Which places are seen or visited with a boat tour in Agios Nikolaos?
The ocean is the star of a boat trip out of Agios Nikolaos. You will see and maybe float in the Aegean and Lycian Seas, snorkel in crystalline bays, and explore the history of this southernmost island of Greece. But no tour neglects other wonders that the area around Agios Nikolaos has for you to discover.
The former leper colony on Spinalonga Island is a fascinating stop on a boat trip in Agios Nikolaos. Many tours include views of this island, but a few make stops to explore.
Discover the volcanic island of Santorini, famous for its whitewashed buildings with blue doors perched on the mountainsides. Explore the beaches and towns of Fira and Oia.
You will also explore the uninhabited Kolokytha and Agioi Pantes Islands, Skistra, Mirabelle and Elounda Bays. Spend a relaxing day at Almyros, Ammoudara and Agriomandra beaches.
A few off-beat tours include a visit to an olive oil farm and the Caves of Mikados, and even a chance to feed goats! Your guides are sure to entertain you with lots of historical and archeological knowledge in this area with settlements over 5,000 years ago.
How long does a boat trip last?
The shortest half-day trips last 4 hours, while most trips take full day from 7 to 12 hours.
Where do boat tours leave from?
Boat tours depart from the Agios Nikolaos Harbor, while many tours will pick you up at your hotel or accommodation. Tours to Santorini leave from the nearby towns of Heraklion or Rethymnon.
Most boat trips in from Agios Nikolaos depart early for a full-day excursion, so expect to meet or be picked up from 7 AM to 8 AM. There are tours with options for late afternoon or evening departure.
When is the best time for a boat trip in Agios Nikolaos?
The best time for a boat trip in Agios Nikolaos is during a long boating season with first trips beginning in April and ending in late October. Waters won't be warm enough for swimming during the shoulder months, but, as it's not the high tourist season, you can avoid crowds and avail of discounted tour prices.
Which other outdoor activities can be done in Agios Nikolaos?
Travel tips
Bring beachwear and appropriate clothing for an active day.
Wear sunscreen, sunglasses and/or a hat.
If your tour doesn't provide soft drinks or food, plan ahead to bring water and snacks.
Bring cash for tipping and additional spending.