Explore the three small islands — Khai Nok, Khai Nai and Khai Nui — that make up Khai Island on a day trip from Phuket.
Khai Nok has a large beach and clear waters. Khai Nai is the largest island and a great site for snorkeling and swimming. Khai Nui is the smallest island and has a coral reef sheltering many species of colorful tropical fish.
Day trips to Khai Island from Phuket can also be combined with a Phi Phi Islands tour.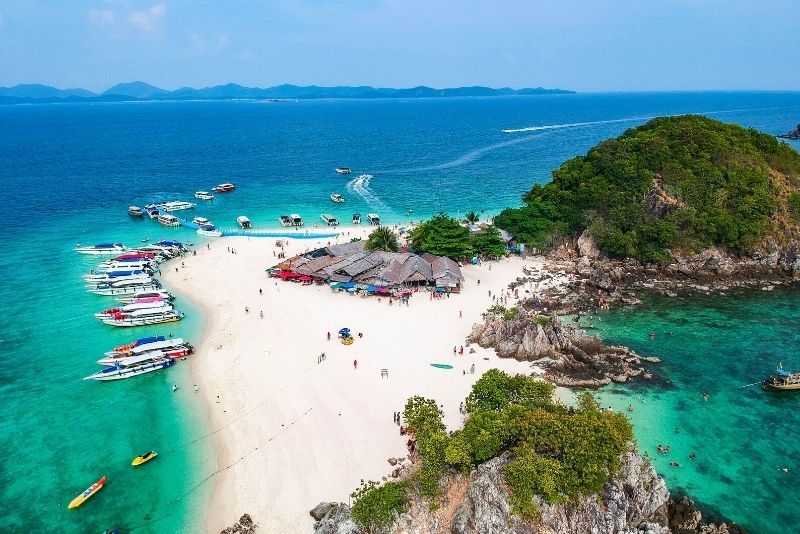 You will find below all you need to know about Khai Island, one of the most fascinating destinations for day trips from Phuket.
How to get to Khai Island from Phuket?
The Khai Island, which is actually a group of three islands, is conveniently located just 10 kilometers to the east of Phuket, which makes for a 15-minute boat ride.
Half-day small-group boat tours to the Khai Island from Phuket
A 4-hour boat tour from Phuket to Khai Island gives you the chance to explore the islands' stunning beaches and pristine waters. Most half-day small-group guided speedboat tours depart from Phuket early in the afternoon, but some offer a morning departure.
Full-day small group boat tours to the Khai Island from Phuket
Leaving Phuket in the morning, a 7-8 hour full day small-group guided tour has the advantage of giving you time to see the sights of Khai Island and also enjoy some time at leisure swimming, snorkeling or sunbathing.
Private boat tours to the Khai Island from Phuket
Private boat tours of Khai Island depart from Phuket daily and are available in half and full-day tours. Half-day tours can also depart according to your desired schedule.
What is the typical itinerary of a day tour to Khai Island from Phuket?
Whether you choose a full- or half-day tour to Khai Island, you will have time to visit all three of the islands.
You will either be collected from your hotel or meet the tour operator at the Phuket Pier.
The islands are known for their white sand beaches, turquoise waters and abundant coral reefs. Khai Nai is the largest of the three islands, and here you can snorkel, swim or sunbathe. On Khai Nok, you will be able to purchase souvenirs, enjoy a cool drink and explore the undersea treasures as you snorkel. Finally, considered the best spot to snorkel is Khai Nui.
On a full-day boat tour, you will be served lunch onboard and be given plenty of drinks and snacks.
Upon arrival back at the Phuket Pier, you will be driven back to your hotel or meet your transfer vehicle at the drop-off point.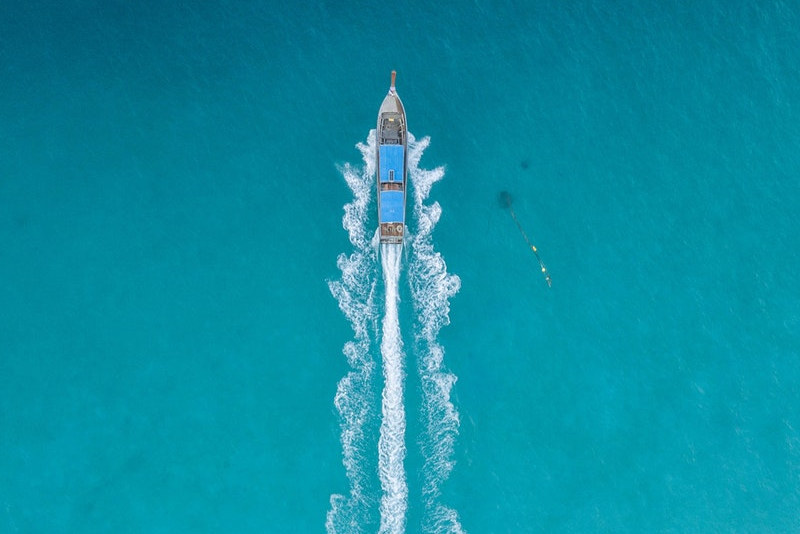 What kinds of tours are available to go to Khai Island?
There are several types of boat tours available if you want to explore the Khai Island. You can travel to Khai Nok by speedboat ferry and spend the day relaxing there. You can also choose a small group tour or private excursion of the three islands making up this island group.
Other tours include other islands in the area, such as Phi Phi Islands and James Bond Island in Phang Nga Bay.
Khai Island boat tour from Phuket
Boat tours to the Khai Island from Phuket can be half or full day. They are a great way to see the beaches, scenery and underwater environment of this island paradise. Youll will have the company of a knowledgeable guide and another half of your day available for further exploring activities.
A full-day boat tour of the Khai Island means you will have plenty of time to snorkel, swim and sunbathe while exploring the three different Khai Island.
Half-day premium snorkeling tour to Khai Island from Phuket
If snorkeling is your focus, a premium snorkeling trip from Phuket to the Khai Island may be just what you're looking for. You can choose a morning or evening excursion, and your professional guide will direct you to the premier snorkeling sites in the area.
Khai Island private boat tour from Phuket
With a private boat tour from Phuket to the Khai Island, you will have the freedom to explore the popular, as well as the less known parts of the islands. With a flexible itinerary, you can choose between a half-day or full-day tour, and spend as much time as you want to explore the islands.
Speedboat tour to Khai Island plus James Bond Island from Phuket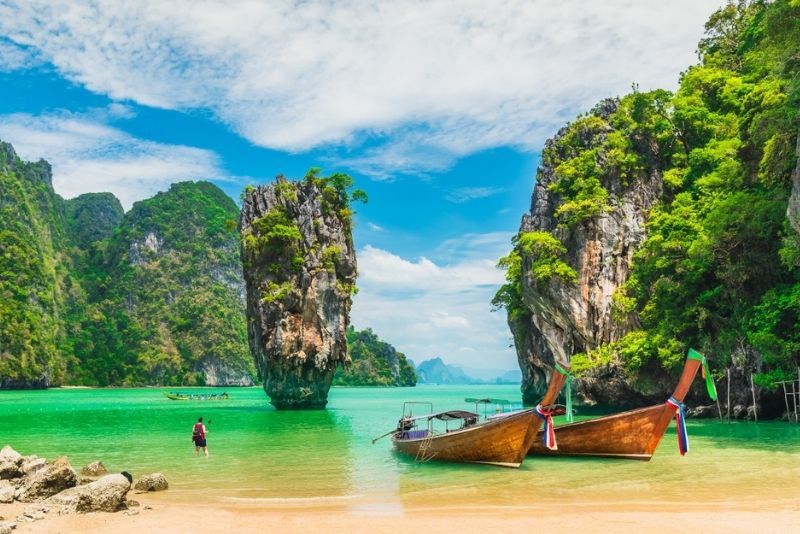 You can combine your trip to the Khai Island from Phuket with a tour of the famous James Bond Island. This island served as the backdrop for the James Bond film "The Man with the Golden Gun" and is instantly recognizable for its finger-like rock formation.
How much does a tour to Khai Island from Phuket cost?
Half-day small group boat tours to Khai Island from Phuket start at US$35 per person. You can expect to pay anywhere from US$45 per participant for a full-day small group tour.
A premium snorkeling tour with a small group costs in the region of US$35 for a half-day excursion per person.
Private boat tours cost US$450 per person for groups of up to 15 people and include snacks, bottled water and soft drinks and the use of snorkeling equipment. Lunch is at an additional cost.
If you decide on a boat tour of Khai Island and James Bond Island, expect to pay at least US$80 per person, including a hotel pickup and drop-off, a light breakfast, canoeing equipment and a buffet lunch.
What are the highlights on a Khai Island day trip from Phuket?
The Khai Island are uninhabited and can easily be walked in about 30 minutes each. The islands have shallow, calm water, as well as abundant coral reefs.
Khai Nai
The largest of the Khai Island, Khai Nai is a picturesque island with white sand beaches and calm water, and is home to schools of colorful fish. When visiting, you can choose to lay under an umbrella on the beach or spend your time snorkeling and swimming.
Khai Nok
Located southeast of Khai Nai is the egg-shaped island of Khai Nok. This small island is nestled in a secluded bay, and you can choose to snorkel, swim or scuba dive here. Colorful fish are used to the presence of people and will swim alongside you. In Khai Nok, you can also buy souvenirs to remind you of your visit.
Khai Nui
The smallest of the Khai island, the islet of Khai Nui boasts coral reefs close to the shoreline and is considered the best place to snorkel and scuba dive. Its shallow waters make it the safest spot for kids. With no significant infrastructure or services, you will need to ensure that you bring your own equipment and towels.
When is the best time to visit Khai Island?
It is best to visit Khai Island before or after the monsoon season, between the months of October and May, when humidity is at its lowest. Temperatures are high year round, and you can expect occasional rain showers.
Travel tips
Boat tours may not be suitable if you are pregnant or have existing health problems.
Apply sunscreen or wear a hat to avoid sunburns
Drink plenty of water, especially if it's humid to prevent dehydration.
Sea-sickness tablets can help if you are prone to motion sickness.