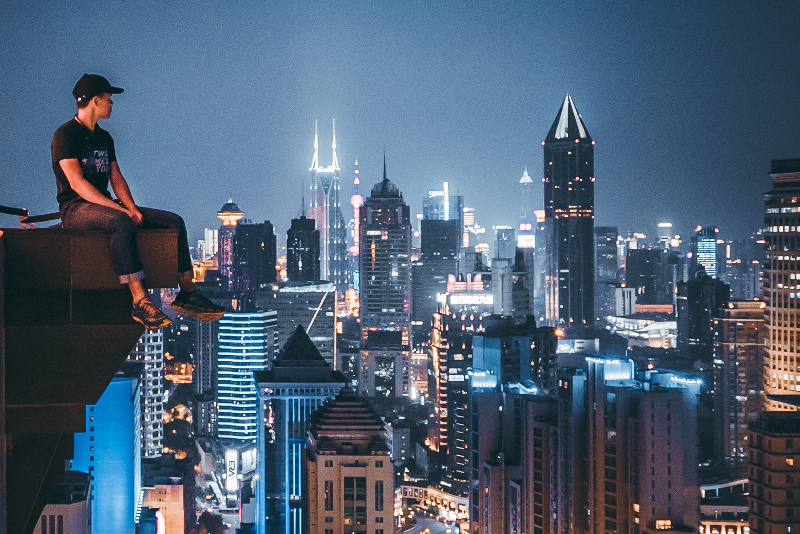 Let yourself be seduced by the charms of Shanghai, city lights, ancient Chinese architecture, delicious local foods. Whether you are looking for a family trip or a hell of a run (or both), this complete list of things to do in Shanghai will clear up all your doubts.
Shanghai is full of beautiful contrasts, amazing modern buildings, traditional spots, remarkable nightlife places and more! If you want the full Shanghainese experience just keep scrolling and join us on a virtual tour to Shanghai.
Are you ready? 🙂
1- Bird's-eye view from the tallest skyscrapers of Shanghai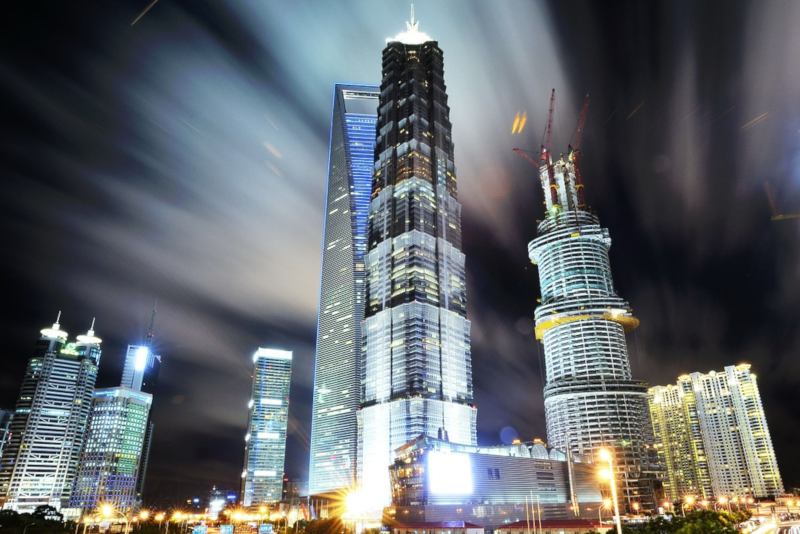 Do you want to feel Shanghai lying at your feet? Whit its 474 meters, the World Financial Center is the fifth tallest building in the world and the third in all China. Make sure to go to the world's highest observatory — The Sky Walk — on the 100th floor where you can have a beautiful view of downtown Shanghai and Huangpu River. Enjoy sunrise or sunset from this observatory is highly recommended.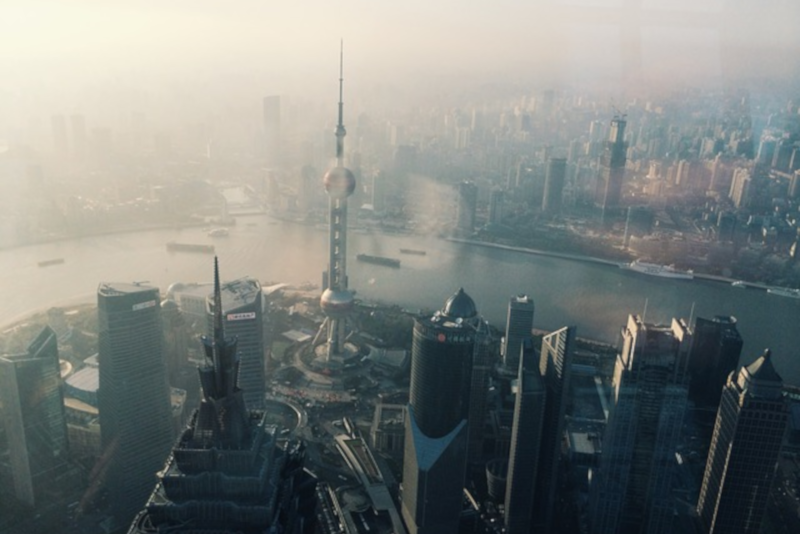 What's the feeling of walking above Shanghai's clouds? The 259 meters-high glass-bottomed sightseeing skywalk is an amazing experience on the Oriental Pearl TV Tower. You can have a 360° view of the city, walk through the corridor and keeping your eyes looking down. Dine at altitude on the Oriental Pearl Tower revolving restaurant!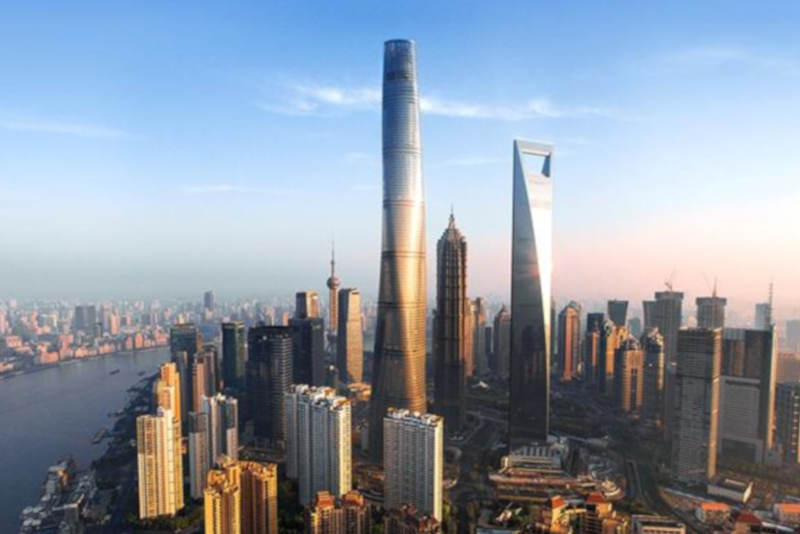 Situated very close to the World Financial Center and the Jin Mao Tower, the Shanghai Tower is the second tallest skyscraper in the world, it is 632 meters tall, with 127 floors. Discover its highlights and enjoy the majestic bird's-eye view!
2- Discover Shanghai old town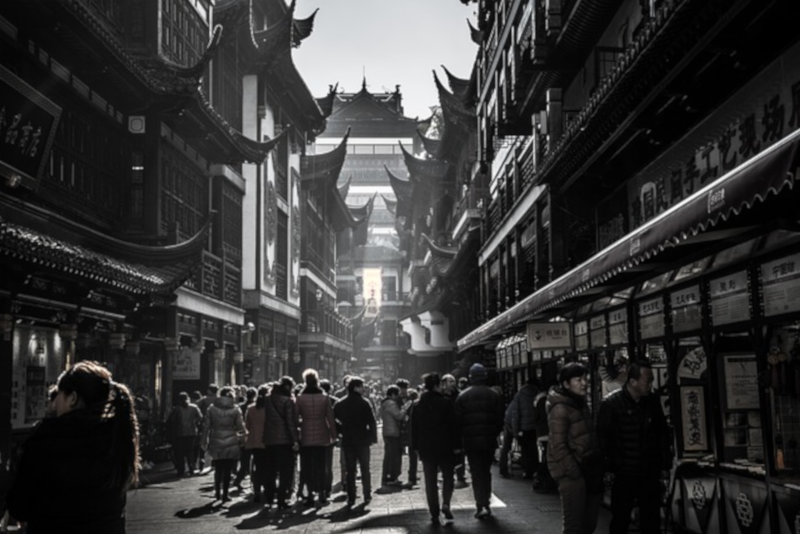 Shanghai Old Town is the ancient core of the city, with many historical and classical buildings. The perfect place for bargains and background history. If you don't want to miss the real essence of old China, including stunning temples, bazaar and street food vendors, Shanghai old town must be on your bucket list!
3- Watch performances at Shanghai Circus World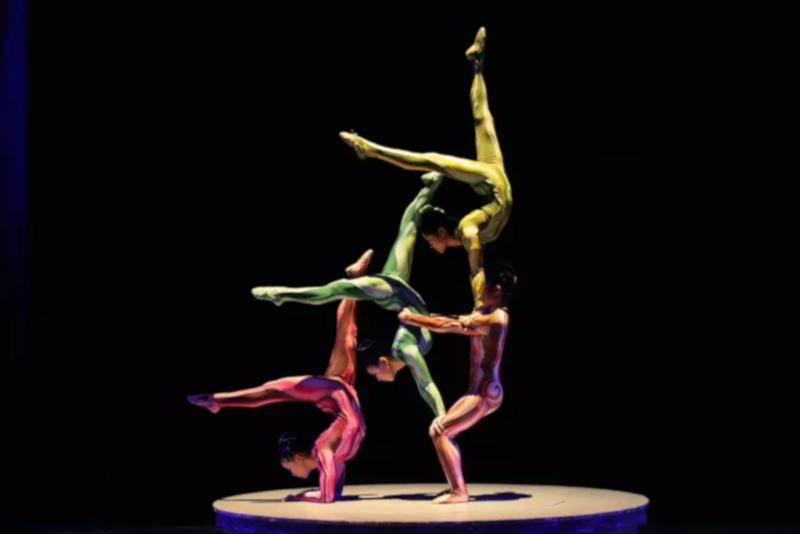 Located in Jing'an district Shanghai Circus World is a large, permanent indoor circus where you can experience the best acrobatics shows. The acts range from traditional bowl balancing and trampoline shows to newer styles of the artistic trapeze.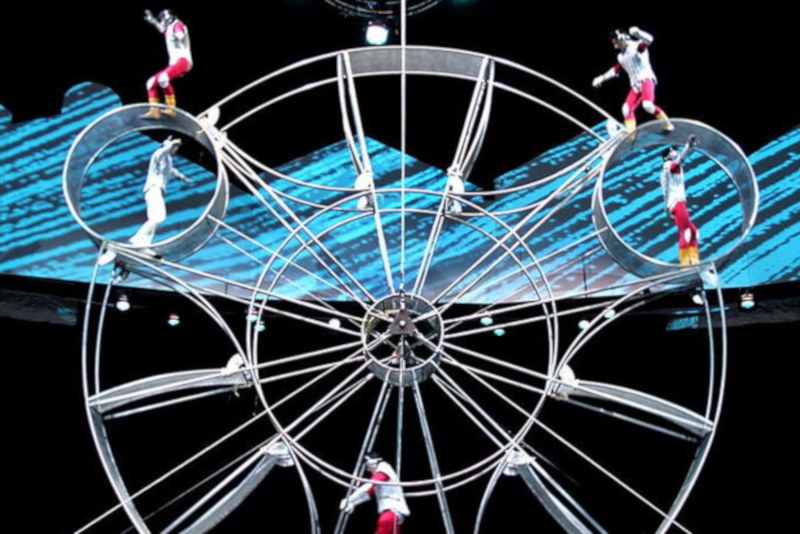 The performance typically culminates with a death-defying motorcycle stunt in which four bikers zoom around a spherical steel cage at terrifying speeds.
4- Immerse yourself in nature at Yuyuan Garden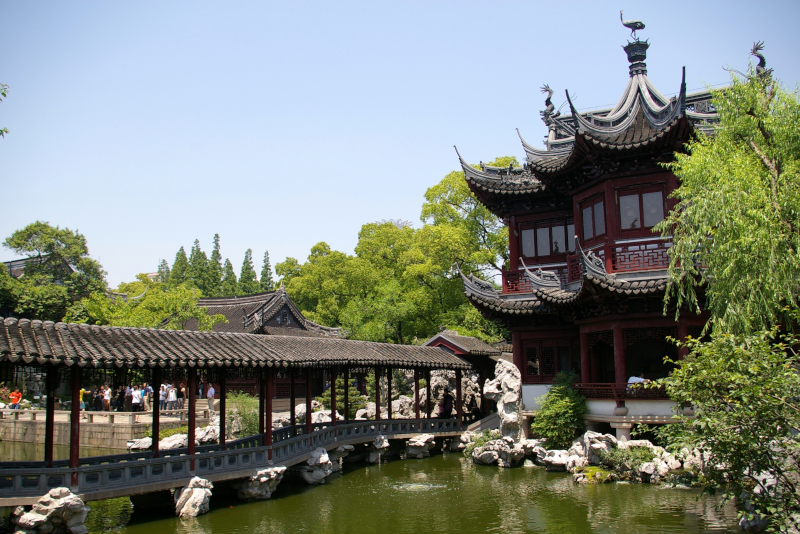 If you need a moment of peace and relax in the chaotic Shanghai just stop at Yuyuan Garden, a traditional Chinese garden built up during the Ming Dynasty. Once you enter into the garden, you will see delicate rockeries, koi-filled ponds and wooden pavilions. Without fail one of the most popular tourist sites in Shanghai.
5- Try soup dumplings at Jia Jia Tang Bao restaurant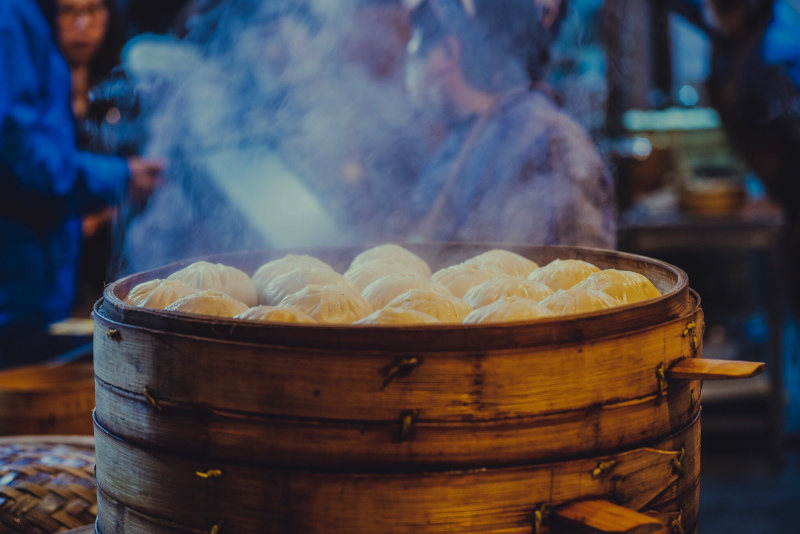 Invented by a street vendor in the later part of the 19th century, Xiaolongbao, the soup-filled Shanghainese steamed pork dumpling, is for sure a must-try food on any tour of Shanghai. You'll be licking your fingers at Jia Jia Tang Bao, a real institution for the locals. While you're waiting for your steamers baskets full of dumplings, you can marvel at the making action in front of you. Try to be early because the queue is always long and when they sell out they close!
6- Meet the world's oldest jazz band in Shanghai at Peace Hotel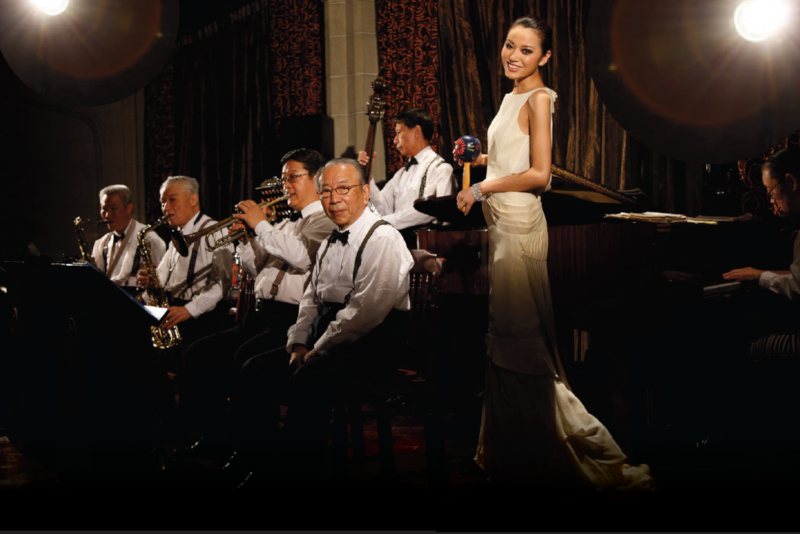 A fixture at Shanghai's Fairmont Peace Hotel for more than 30 years, the Old Jazz Band is a constant in fast-modernizing Shanghai. Its six wizened members range from a relatively youthful 63 to a scarcely believable 97-year-old trumpeter. They have played to dignitaries including former US presidents Bill Clinton and Ronald Reagan, and have no plans to call time yet. Don't miss the chance to listen to them!
7- Find your destiny at the people's square marriage market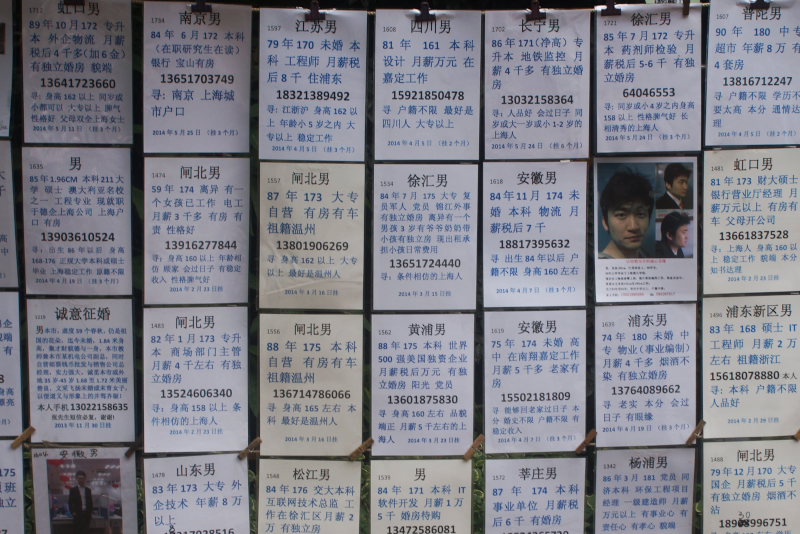 Shanghai's so-called Marriage Market started in 1966 when parents began to advertise their beloved children in low-tech, ink-and-paper dating profiles.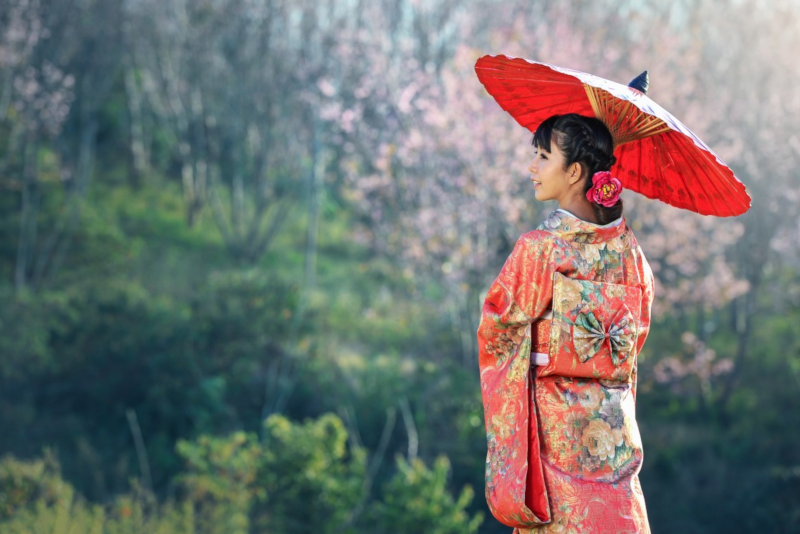 Posting their children's educational statistics, work history, age and other demographics, parents try to match their children with partners worthy of them. Just try to have a little fun here and, why not, make your own advertisement!
8- Have Fun at Disneyland Park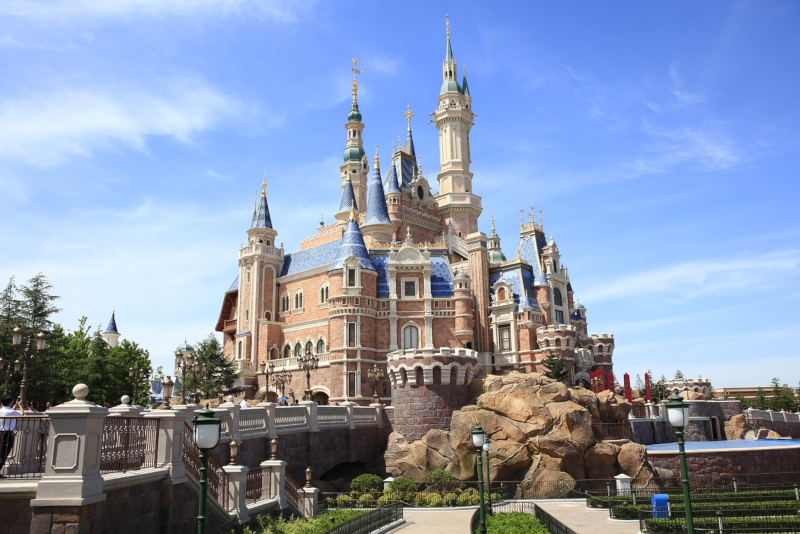 Welcome to Shanghai Disneyland Park, the first Disney theme park in mainland China! Full of unique Chinese cultural elements, it is a perfect place to visit with family and friends.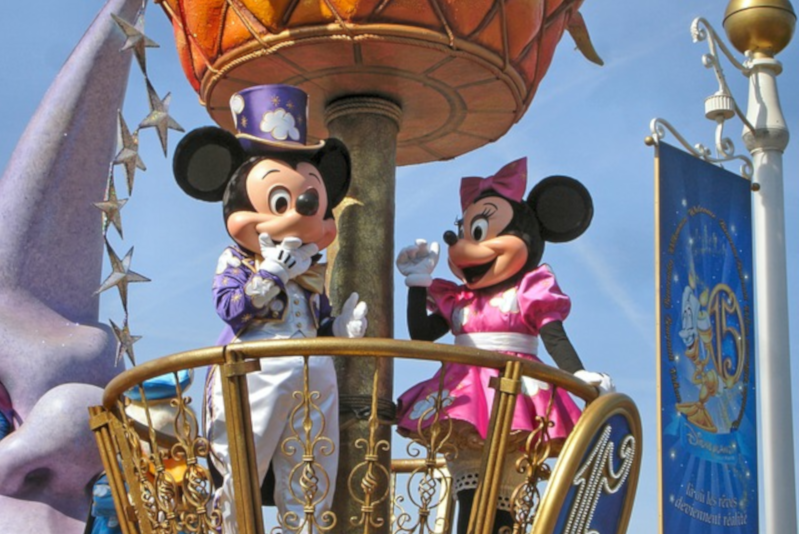 On entering the park, you can stroll down Mickey Avenue, taste yummy food and experience the world's fastest rollercoaster.
10- Stroll around Tianzifang's bustling alleyways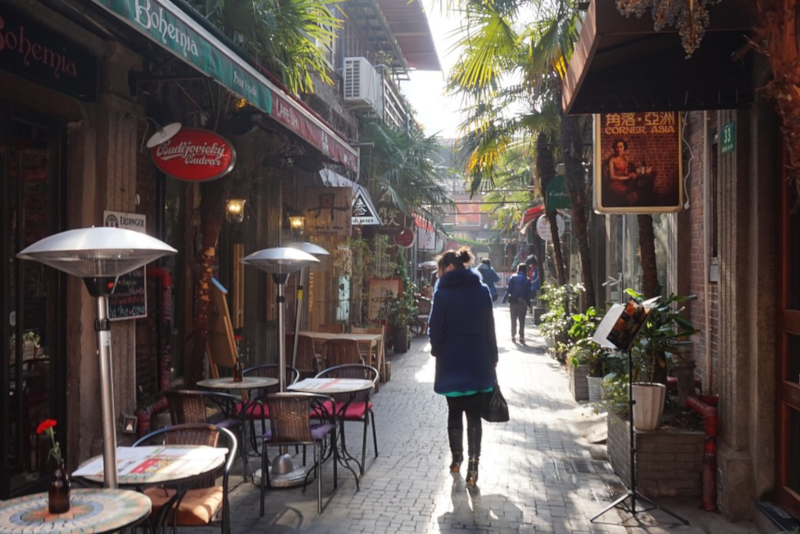 Tianzi Fang neighborhood is a labyrinth of alleyways and old Shikumen style architecture. It's the perfect place to have a taste of old Shanghai while exploring modern shops, cafés, restaurants and souvenir shops. You can stop along the way and relax in a tea house, so Chinese!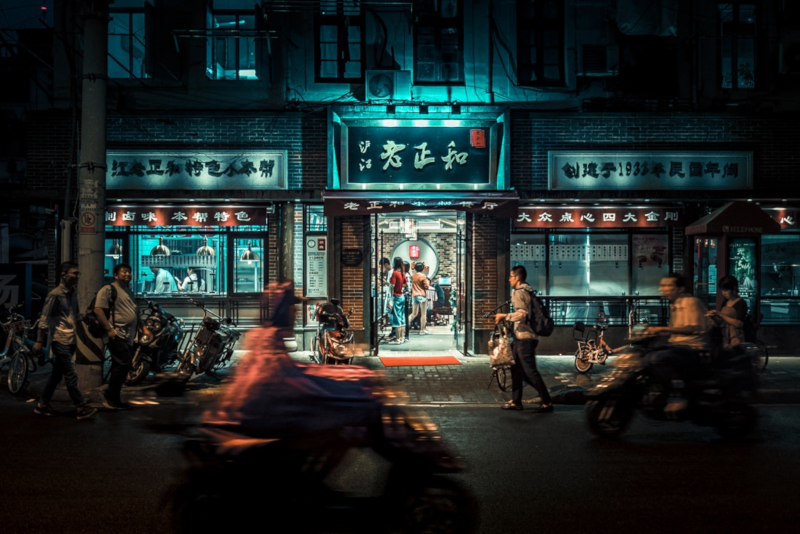 Get lost in this labyrinth of narrow streets, bargain with local shoppers and get an improbable souvenir to not forget this overwhelming experience!
11- Get a drink at Qi Let Cat Café – Cat lovers get ready!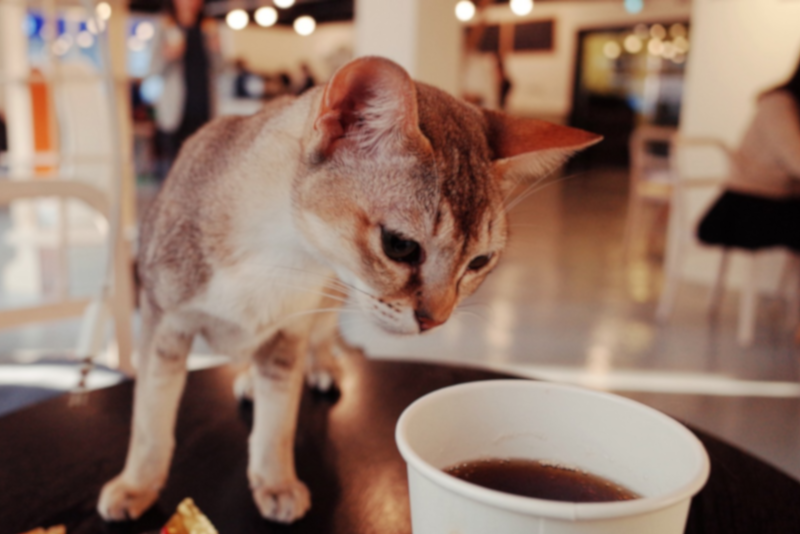 Pets bring out the best in us. If you don't have one, don't worry, there are a lot of cat and dog cafes in Shanghai. Qi Let Cat Café is two floors of cats, cats and cats. Come to this place and spend a few hours with 20 fluffy cats, in a unique cat-shaped world!
12- Add a ghost town to your itinerary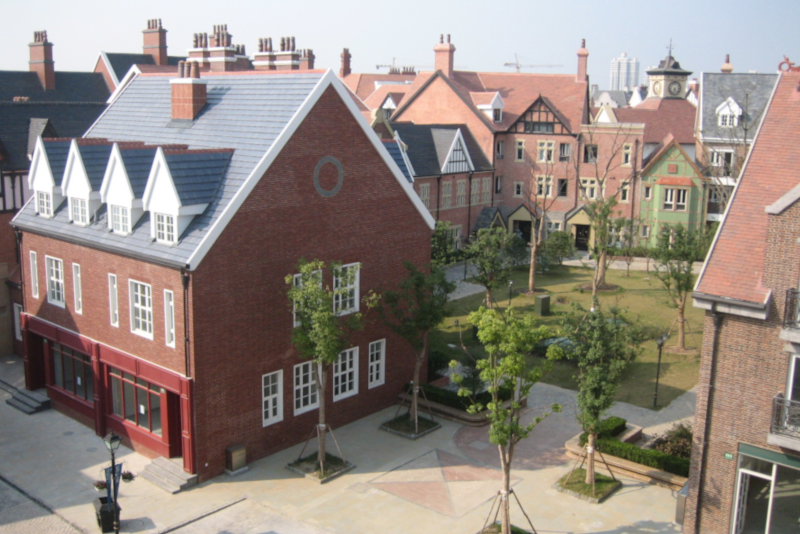 Are you in Shanghai but actually want to visit Europe in the future? Well, you can visit Sweden, Germany, Italy and other places. Are you wondering how?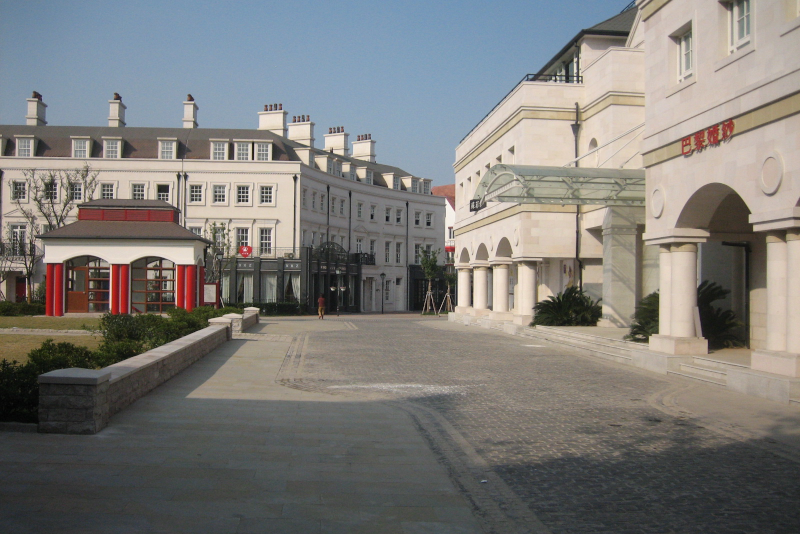 Just take the metro and visit some ghost cities in Shanghai suburbs. They were built for a project of decentralization but they're totally empty and look more like theme park towns.
13-  Go shopping at Nanjing Road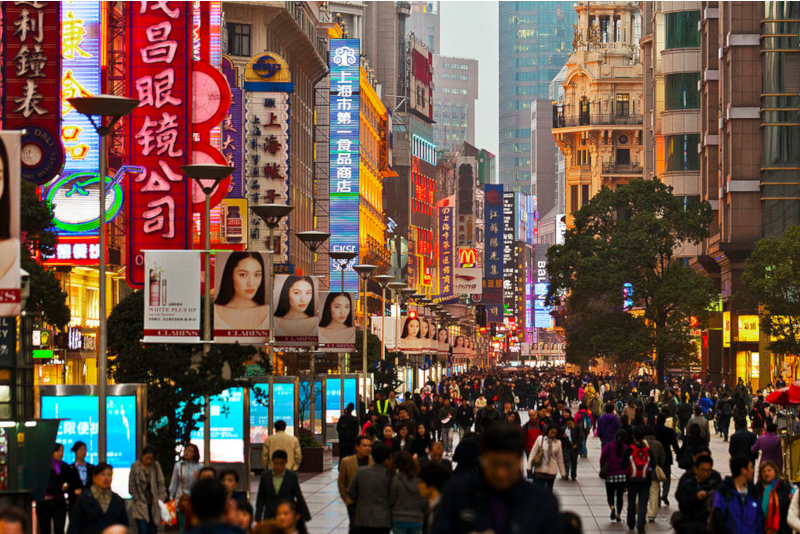 Nanjing Road is the most famous place in Shanghai to go shopping and it covers more than 5 km from the Bund through to Jing'an Temple. This commercial street dates back to the Qing Dynasty and many of the same shops are still trading today. Over 600 businesses offer famous brands as well as traditional silk goods, jade, embroidery, wool and clocks stores.
14- Feel like a child again at Jump360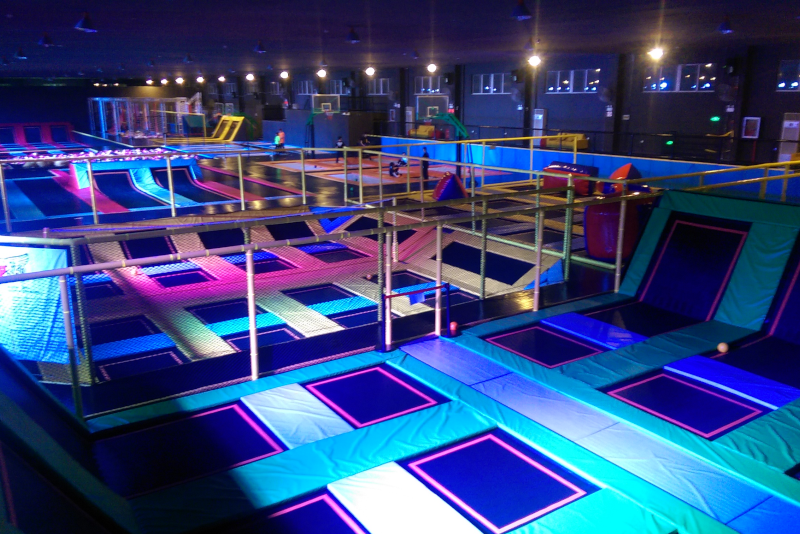 Imagine 5500 square meter building with a ton of trampolines, basketball and volleyball courts, bubble football pitches and a child-friendly area.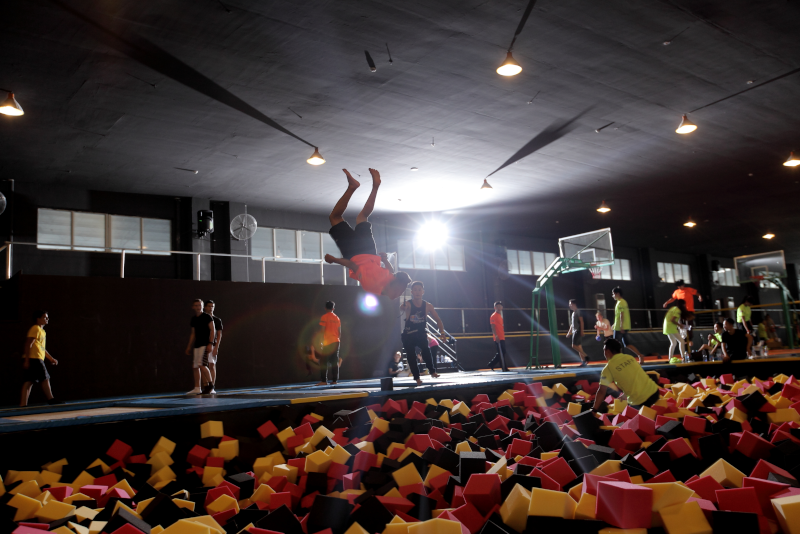 You'd be wrong if you assume that this sounds like something for kids. Much of the space at Jump360 is thought for adults, like the parkour area, and the two obstacles courses, the Ninja Course and the Warrior Course. Have lots of fun at Jump360 in Shanghai! You can choose between two locations.
15- Enjoy Shanghai's coolest museums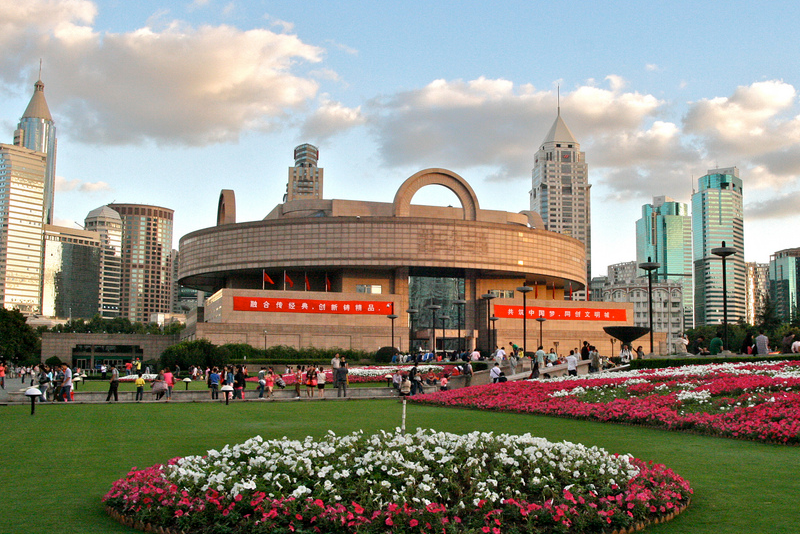 Situated on the People's Square, Shanghai Museum is a large museum of Chinese ancient art — over 120,000 pieces. An example of artifacts includes ceramics, bronze, furniture, jades, calligraphy, paintings and ancient coins. Moreover, it would really be a pity to miss the view of cooking pot shaped top of the Shanghai Museum!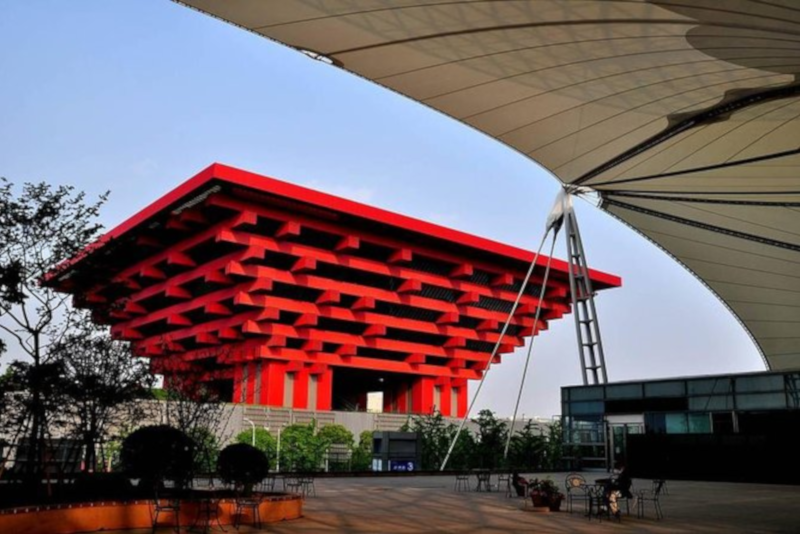 Built for the Shanghai Worl Expo in 2010, the China Art Museum is housed in the former China pavilion. Don't miss the legendary painting "Along the River During the Qingming Festival", get a free entrance reserving a ticket online in advance!
16- Watch a bird singing contest at Guilin Park
Guilin Park is an old kind park, quite small but with a lot of charm. Don't hesitate to take a stroll around the park and see locals play mah-jong, practice opera, and show off their singing caged birds. Bird singing contests usually take place at 9 a.m. when five birds groups performances are scored by judges, according to volume, change of tone and length of the song.
17- Cruise along the Huangpu river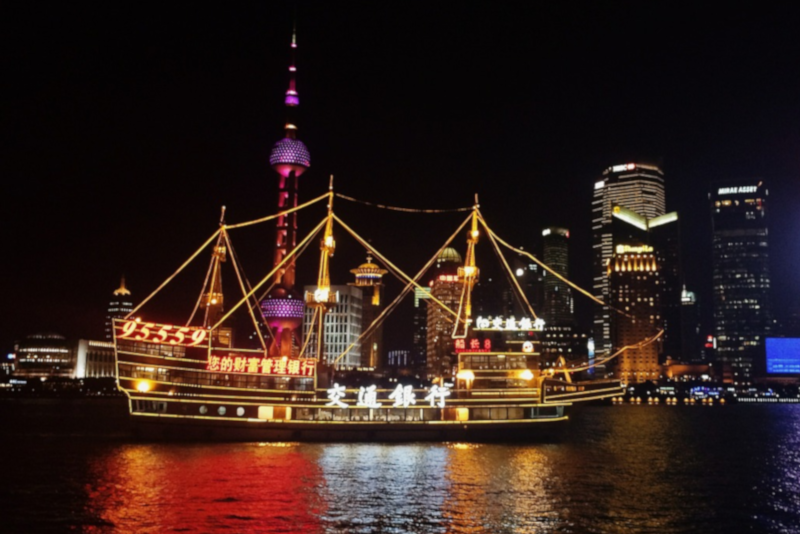 Maybe the best way to snap instagrammable photos of Shanghai's skyline, a cruise along the mother river of the city is a top choice. You can choose between several cruise tours, from 30 minutes to more than 3 hours, with different routes. Enjoy the breathtaking view of old European buildings and modern skyscrapers and be inspired when the city lights go up.
18- Visit the oldest temple in Shanghai – Longhua Temple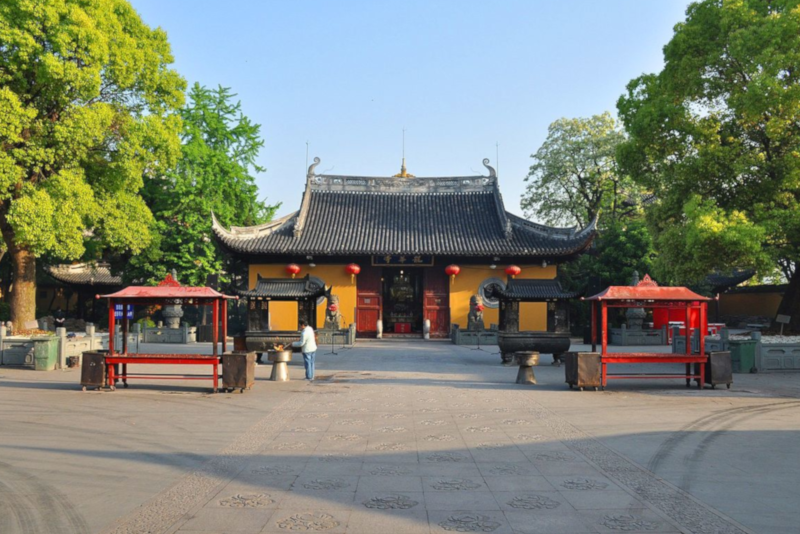 Wondering how to get rid of the noisy of Shanghai? Longhua Temple is one of the quietest place in the city, no matter if you're religious or not. With more than 1700 years of history, it is the largest and oldest Buddhist temple in Shanghai. Admire the 40.4 meters' lovely pagoda and marvel at the more than 14,000-pound bell located in the bell and drum tower near the entrance.
19- See pandas at the Shanghai Zoo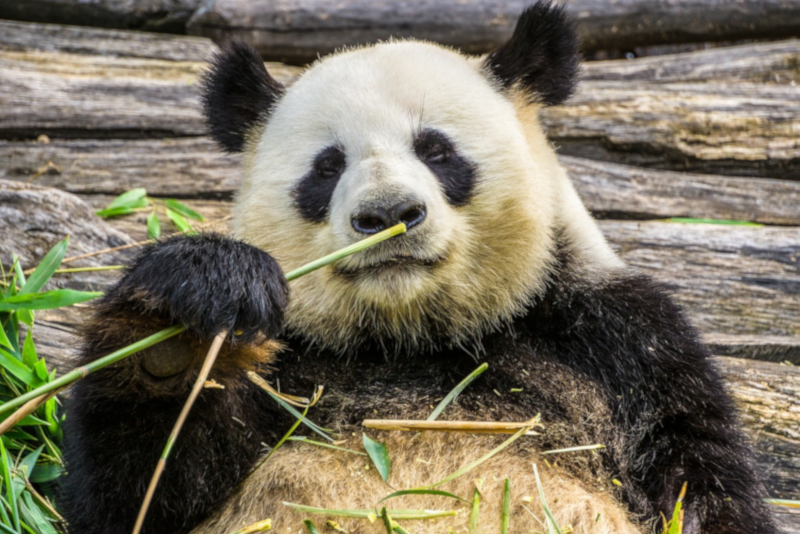 If you find pandas really cute you can't miss the Shanghai Zoo. It is home of a huge amount of animals and birds, including Giant Pandas. Get up close and personal with a happy panda munching on a pile of bamboo. It's a nice place to spend with your family and a good outdoor activity. 
20- Check out contemporary art at the Moganshan Road Art District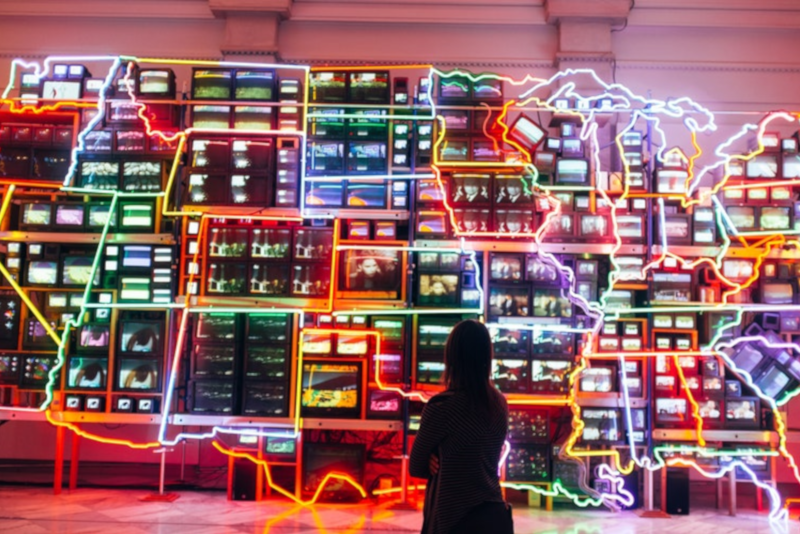 Visit one of the most vibrant scenes of contemporary art in China. Moganshan Road Art District, also known as M50, is a real artist's neighborhood, with a lot of interesting art galleries. You will see paintings, sculptures, graffiti, experimental works and photographs. It's a good place to explore the contrast between traditional and modern China.
21- Discover Shanghai Jewish district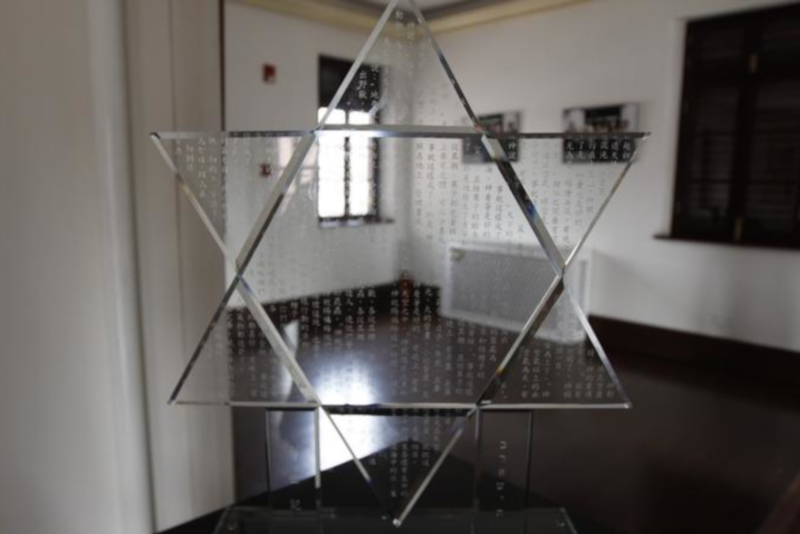 See a side of Shanghai you can't find on the guidebooks and let a Jewish History Expert take you through an incredible tour. From the 1850s to the 1950s, Jews made an important cultural impact on the economic and development of Shanghai. Visit the Jewish ghetto and some of the most relevant spots in a cultural enriching guided tour.
22- Party hard at the Bar Rouge and enjoy Shanghai skyline
Shanghai's nightlife is peerless. Imagine a stunning view on Pudong, good beats from the world's best DJs and unforgettable cocktails. Bar Rouge is a dream come true. Whether you want to sit on the couches and relax or have a crazy night with your friends, this is the best place to get a taste of Shanghainese night activities!
23- Taste unique local food at Southern Barbarian restaurant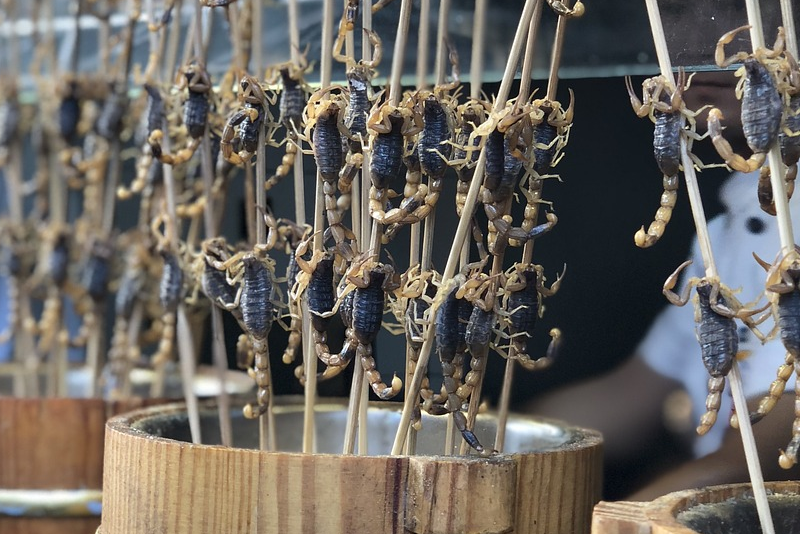 If you feel really brave and want to have an all-around experience of Shanghai's food culture, you can't miss the South Barbarian. Known for his worldwide selection of beer, insects are literally the main dish.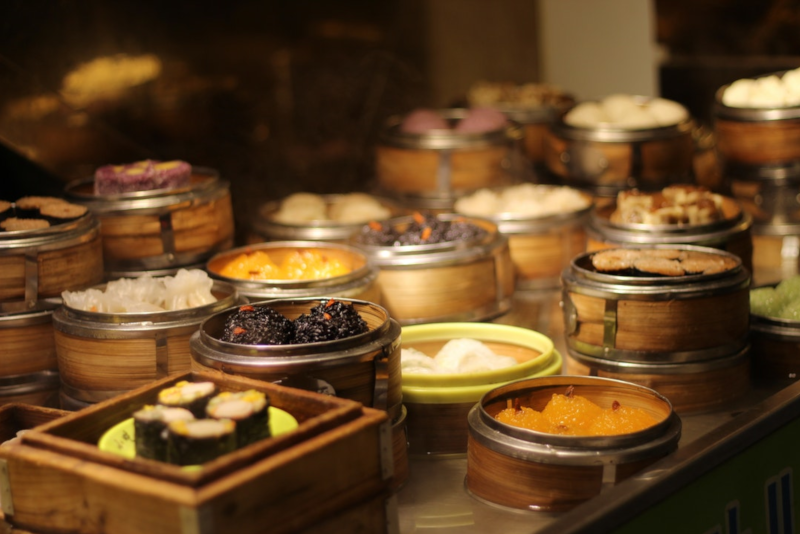 Taste delicious deep fried honeybees, hot roasted bugs but also exotic treats like pomegranate flowers and its famous tangy goat cheese.
24- Explore  Shanghai French Concession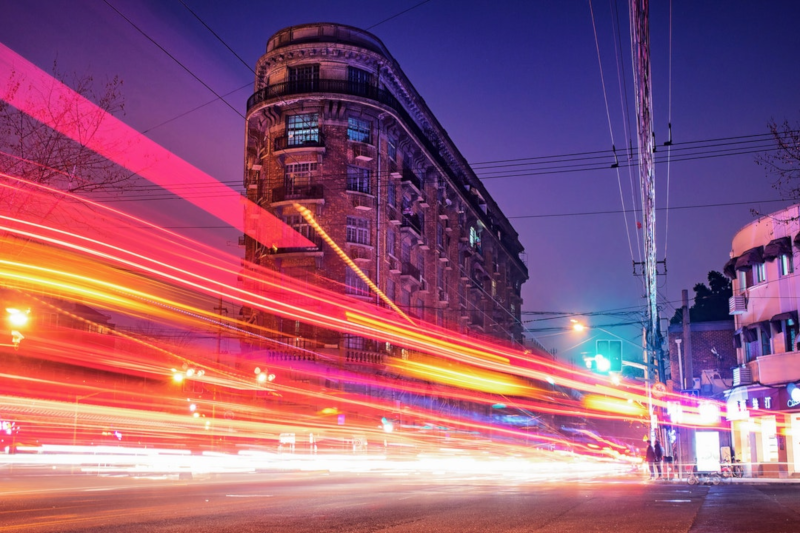 The Former French Concession Shanghai it's a great place to escape the noise of the city and enjoy European buildings from the early 20th century. Weave your way around significant sites like the spot where took place the First Conference of the Communist Party, Sun Yatsen's Former Residence, Fuxing Park and more to discover!
25- See the Jade Buddha Temple
Jade Buddha Temple is situated in the western part of Shanghai. First built in 1882, it was destroyed during the revolution that overthrew the Qing Dynasty and rebuilt in 1918 to contain two pieces of Jade Buddha. Jade Buddha Temple is worth visiting for the spiritual experience. There is also a restaurant in which tourists can enjoy a vegetarian meal.
26-  Spend a night at Toy Story Hotel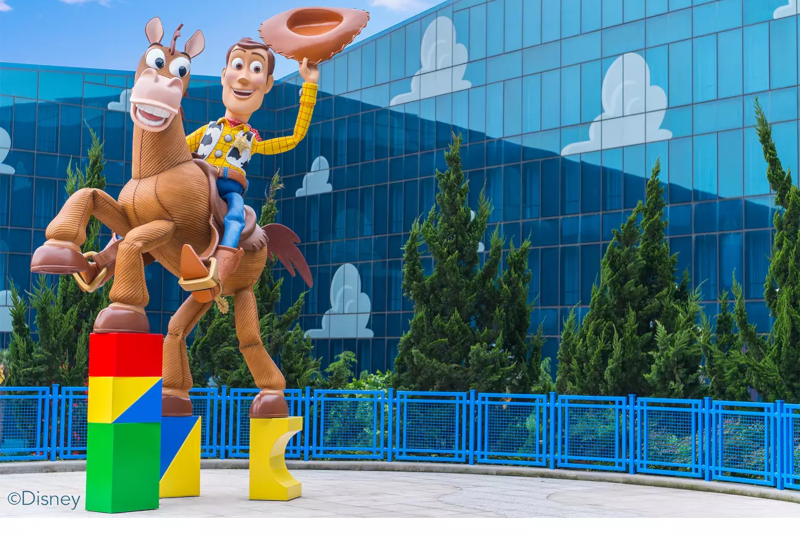 This dreamy hotel will bring you back to Buzz, Woody and the rest of the crew of Toy Story! Let's playthings come alive and revert back to childhood, or let your children have an amazing experience. A space-themed water play park, the Launchpad, will make your day.
27- Go on a food tour and try local dishes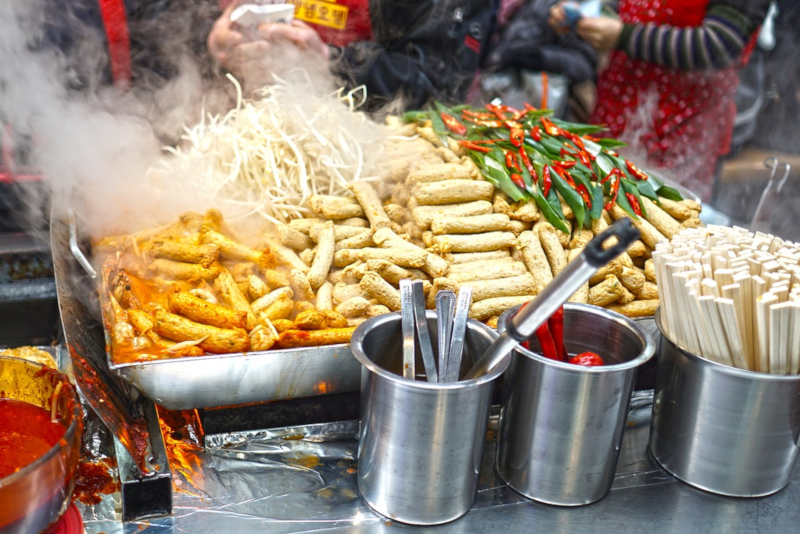 A food tour is the best way to discover and walk on small and secret streets, find out local markets and eat delicious local dishes. You might have the opportunity to taste steamed buns, frog stir-fry, pan-fried dumplings! Learn about the local culinary history through a tour that makes watering.
28- Visit Shanghai Zhujiajiao and Zhouzhuang water towns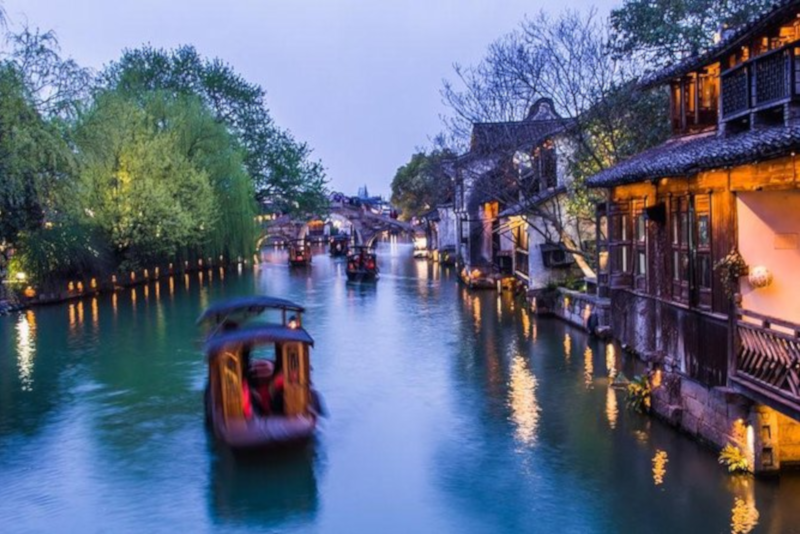 Unique curvy bridges, small rivers, red lanterns everywhere, a history of more than 1700 years. This is Zhujiajiao, the perfect day trip from Shanghai. It has many sights of historical relevance like the City God Temple and the Kezhi Garden.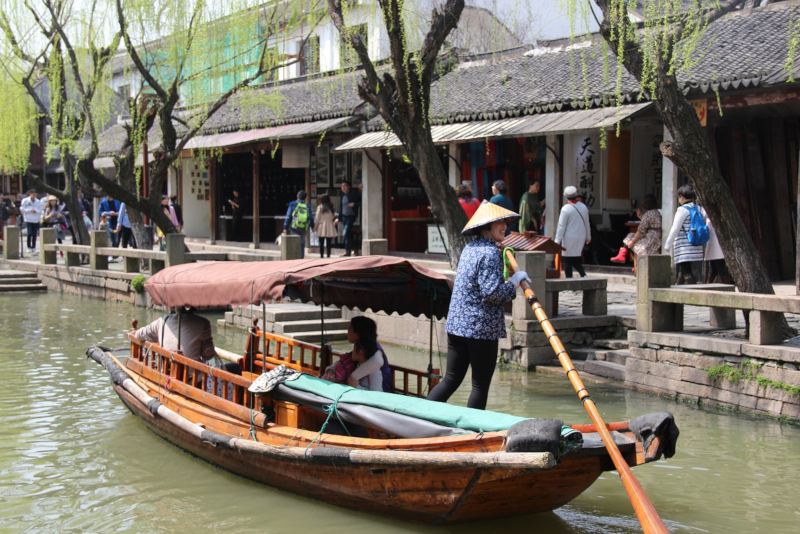 Famous for the Twin Bridges, Zhouzhuang is the most popular water town in China. Here you can still appreciate the ancient lifestyle, see locals weaving bamboo and hop aboard the incredible craftsmanships! Step back in time and immerse yourself in ancient China.
29- Explore Shanghai in a vintage sidecar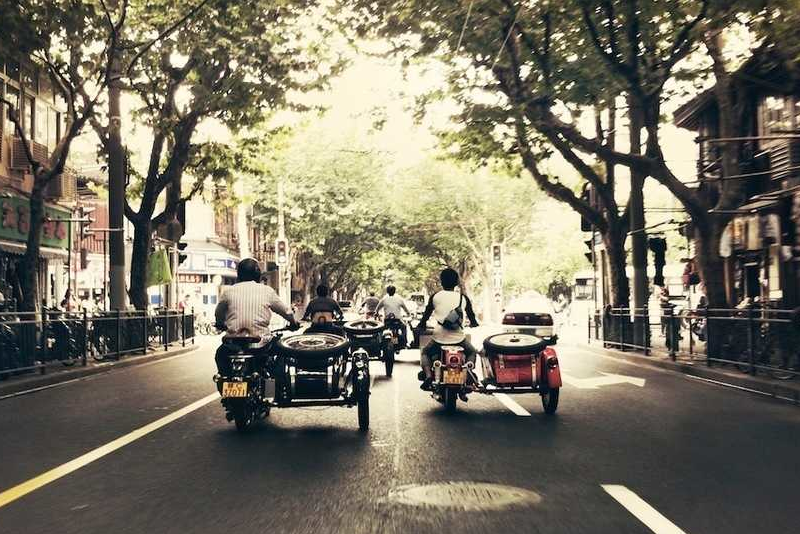 Hop on a vintage sidecar motorbike and get a new perspective of the city. It's a pleasant way to go through People's Square, the French Concession and learn more about the history of Shanghai. Drivers know every single street and not that visited by tourists so it's the best way to avoid the whole standard tour!
30- Visit the Shanghai Ocean Aquarium
Shanghai Ocean Aquarium should be on your bucket list, especially if you're planning to travel with your family to Shanghai. It's the 4th biggest aquarium in Asia and one of the best aquariums in the world. It has the worlds' longest submarine viewing tunnel. Get surrounded by water creatures and rare fishes, such as poison dart frogs, jellyfishes, moonfish, leafy sea dragons and emperor penguins.
31- Go clubbing at Phebe 3D Club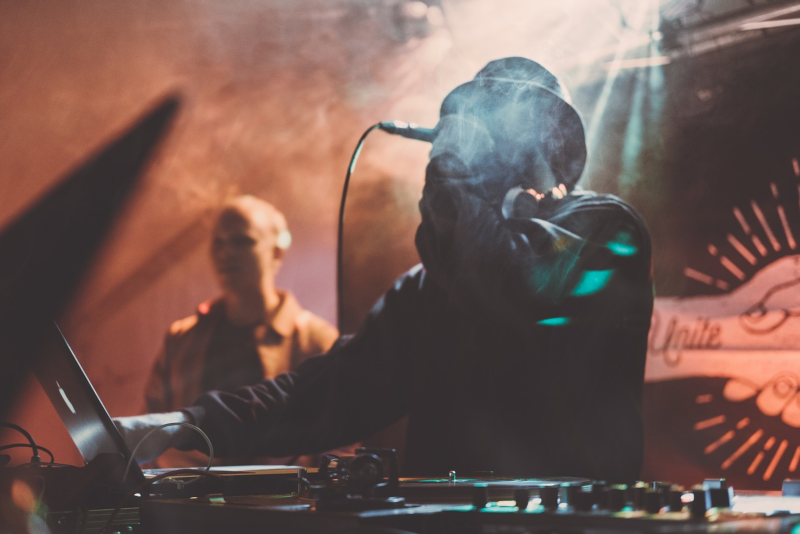 Soak up the local nightlife and party at Phebe 3D Club, the most popular club in Shanghai. It's filled with screens with music videos and powerful colors that create a unique atmosphere. The design and décor are extremely kitschy and will break every taboo you could imagine! Join the party and dance with the local Chinese.
32- Get a bite at the Muslim Market
The Muslim Market is a cool way to immerse yourself in Chinese Muslims food traditions. Each Friday from 10 a.m. to 3 p.m. you can taste freshly baked Uyghur pieces of bread, lamb, rice dishes and not to forget, dumplings, buns and noodles. After filling your belly, you can also visit the nearby Huxi Mosque. Shanghai is a pot of cultures and traditions!
We hope this comprehensive list helps you plan your itinerary for your trip to Shanghai! If you have any question, don't hesitate in commenting below.
Wishing you all a lot of fun in this unforgettable city!