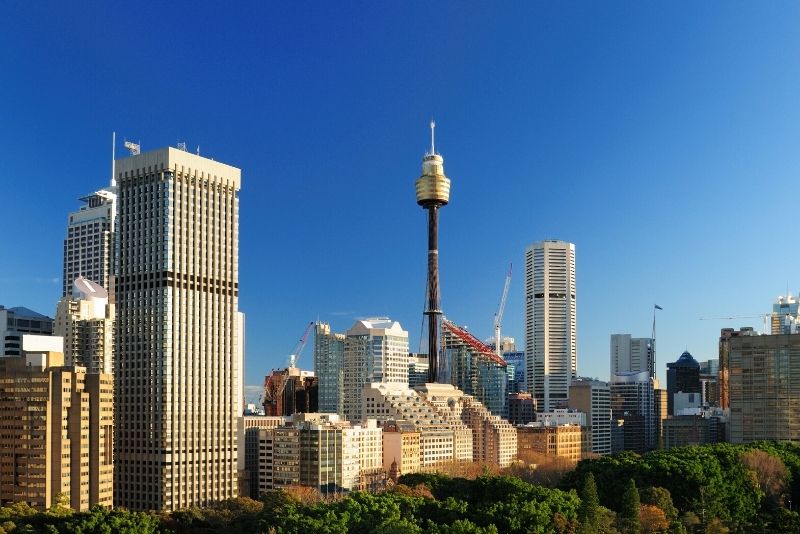 Throughout this piece, we'll outline everything you could possibly need to know about the Sydney Tower Eye tickets, including tickets price, how to book cheap tickets online, combo tickets, and more.
The famed Sydney Opera House and postcard-worthy Sydney Harbour Bridge are staples on any list of Aussie icons. But as you fly into Australia's largest international airport, there's one more notable, gold-shimmering landmark that catches your eye: the tallest structure in the city, Sydney Tower.
With a claim to fame of being the second-tallest observation tower in the entire Southern Hemisphere, the views from the Sydney Tower Eye are truly unmatched. As you admire the 360-degree vistas, make sure you've got a camera at the ready, because dotting the horizon will be the unparalleled views of the infamous Bondi Beach, kilometers of sparkling coastline, the Blue Mountains, and, of course, that picture-perfect harbor.
Don't feel like reading ahead? Click below to compare all the cheapest Sydney Tower Eye deals right now! Bring on the savings!
How much do Sydney Tower Eye tickets cost?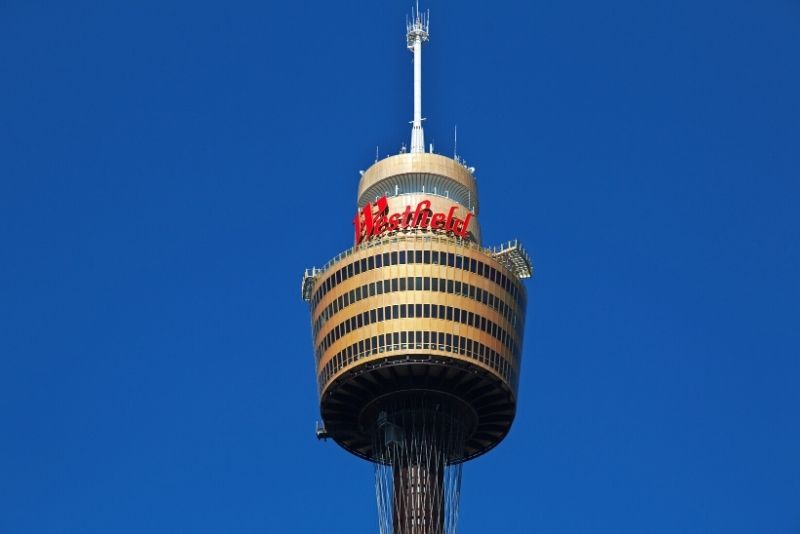 The entry price varies depending on whether you secure your tickets online and in advance or turn up at the venue without a booking. We'd recommend booking your tickets online – not only do you get a discount but you'll also be able to avoid waiting in lengthy lines.
Prices at the door:
Adult: AU$ 31.00
Child (3-15): AU$ 22.00
Student: AU$ 22.00
Senior: AU$ 22.00
To qualify for student or senior pricing, you must present a New South Wales Student or Senior Citizen card. Children younger than two years, regardless of residency, are granted free access.
Online – (as per the official website and must be purchased at least one day in advance)
Adult: AU $24.80
Child (3-15): AU$ 17.60
Student: AU$ 19.20
Senior: AU$ 19.20
Compared to other famous observation decks around the world, the Sydney Tower is exceptionally cheap (and that's before the TourScanner discounts). Dubai has the Burj Khalifa and New York has the Empire State Building, yet each is nearly double the cost. Typically, these international skyscraping competitors cost about $58 AUD and $47 AUD respectively.
How much do Sydney Tower Eye SkyWalk tickets cost?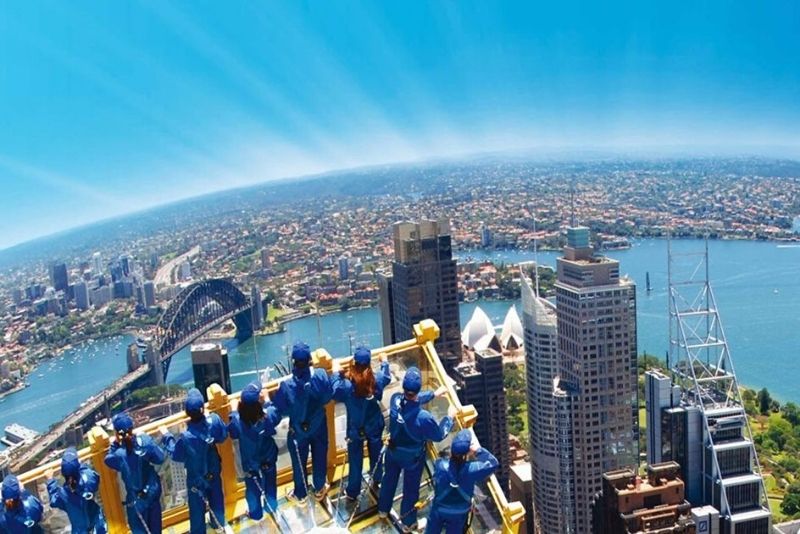 For extra thrills and a real wind-in-your-face experience, the SkyWalk add-on takes you outside the main observation deck and onto the exterior of the 268m platform. This 90-minute experience is led by safety-trained guides and also includes unlimited access to the indoor Observation Deck.
Adult Skywalk + General Admission (16+): AU$ 59.80
Child Skywalk + General Admission (10-15): AU$ 52.60
Children 17 years and under must be accompanied by a paying adult, and kids younger than 10 years or shorter than 90cm are not permitted on the SkyWalk experience for safety reasons.
How can I skip the lines?
By booking tickets online and in advance, not only will you be able to whiz past the lines of spontaneous tourists but you'll also receive a firm "thank-you" from your wallet. Online bookings through our search engine – whether standalone or in a package – can save you in excess of 30%.
Where can I find the cheapest tickets?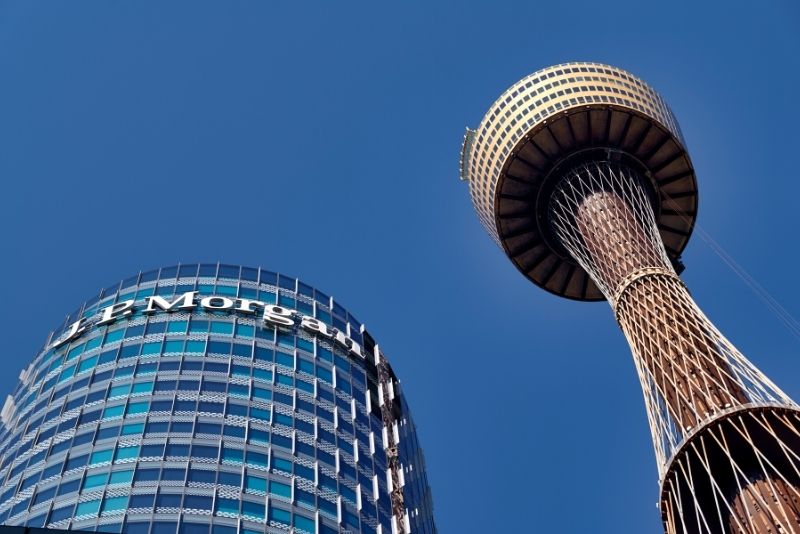 There are a number of methods for buying Sydney Eye tickets. First and foremost, you need to ask yourself one question: Is this the only Sydney attraction I want to visit? If the answer is yes, then opt for one of the standalone Sydney Tower Eye tickets. If the answer is no, and you want to experience the range of entertaining attractions that this world-class city has to offer, then your best bet is a package deal.
The worst place to buy Sydney Tower Eye ticks is at the door on a whim. If you don't know where to look, you could unnecessarily be throwing money down the drain.
Purchasing tickets online through the official website will usually save you 20% (so long as you book in advance), however, if you know where to look, there are a number of more cost-effective options out there capable of saving you 30% or more.
Fast forward through reading and click the link below to take a look at all of the most cost-effective deals in one place. Use our search engine, it's the easiest way to compare everything on offer without wasting hours scouring through the internet.
How can I make a table reservation for lunch or dinner?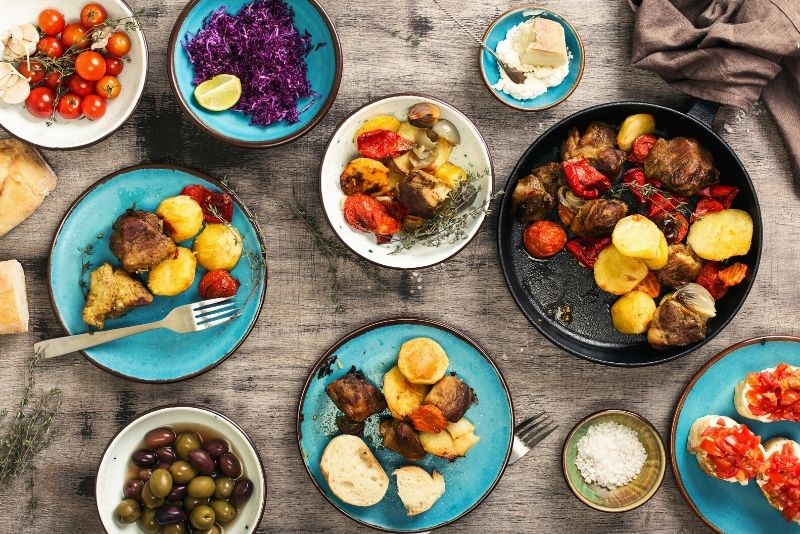 What better way to enjoy one of Australia's most beautiful cities from above than by sipping on a glass of Merlot and slicing into a perfectly-cooked steak! If you book a table at Sydney Tower's elegant "360 Bar and Dining", expect high-quality cuisine and an even higher-quality view.
For a bigger hunger, the all-you-can-eat buffet is an excellent option. The reservation includes 90 minutes of unlimited international and local dishes and drinks.
Standalone ticket prices for either option can be expensive, especially if you decide to dine in at the last minute. In order to save time, money, and hassle, choose from one of the many package deal options – by combining the meal with the experience, you'll be able to save a few dollars to spend at one of Sydney's other delicious restaurants.
What can I expect to see from the top?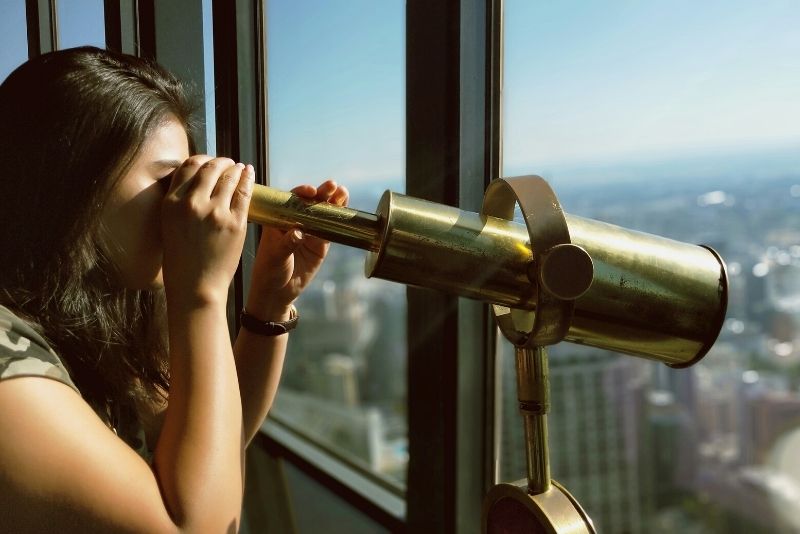 The better question is what can't you expect to see! As you stand 250 meters above the bustling Sydney streets, you'll witness unmatched 360-degree views of the city and beyond.
Have your zoomable camera at the ready, because all of the main attractions are viewable: the Sydney Harbour Bridge, Luna Park, the Sydney Opera House, Bondi Beach, Circular Quay, Darling Harbour, and an abundance more.
What happens if the weather is bad?
Even though Sydney's year-round climate is exceptional for the most part, unfortunately, Mother Nature sometimes likes to bring a layer of fog over the city.
What's great about the Sydney Tower Eye is that you're able to return for FREE within 7 days in the event of poor weather and sub-par views.
Are Sydney Tower Eye tickets included in any multi-attraction city passes?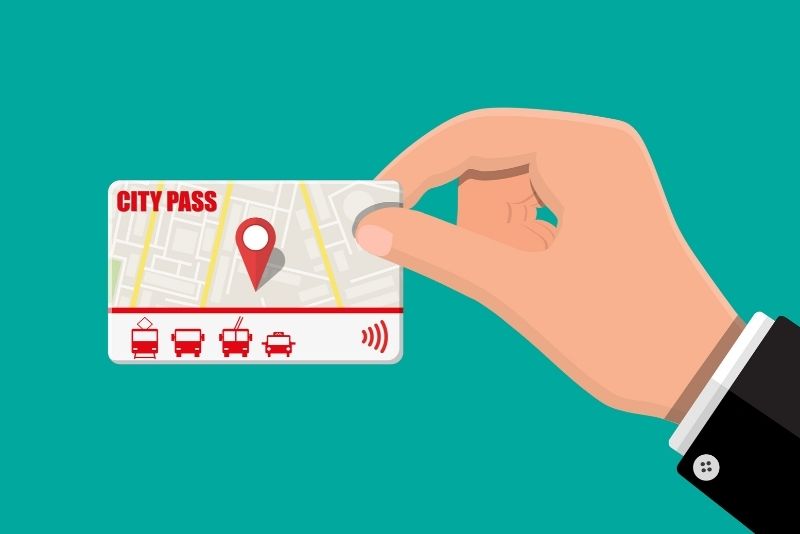 Absolutely! If you're heading to the Land Down Under for a couple of weeks and plan on experiencing all that Sydney has to offer, then an attraction city pass offers the best bang for your buck.
Choose from options that include a Hop-On-Hop-Off bus pass (one or two-day); admission to the Sydney Aquarium, WILD LIFE Sydney Zoo, or Madame Tussaud's wax museum; or seats on sightseeing cruises that glide over the picturesque Sydney Harbour.
These kinds of passes allow you to visit all the attractions in one day or spread them out over a few different days (recommended).
What are the Sydney Tower Eye's opening hours?
The Sydney Tower Eye is open from 10 am until 7 pm, with the last entry at 6 pm. During school holidays it is open seven days per week; during the school term, it is closed on Tuesday and Wednesday.
There are six SkyWalk sessions per day, at 12 pm, 1 pm, 2 pm, 3 pm, 4 pm, and 5 pm.
What is the best time to visit the Sydney Tower Eye? How can I avoid the crowd?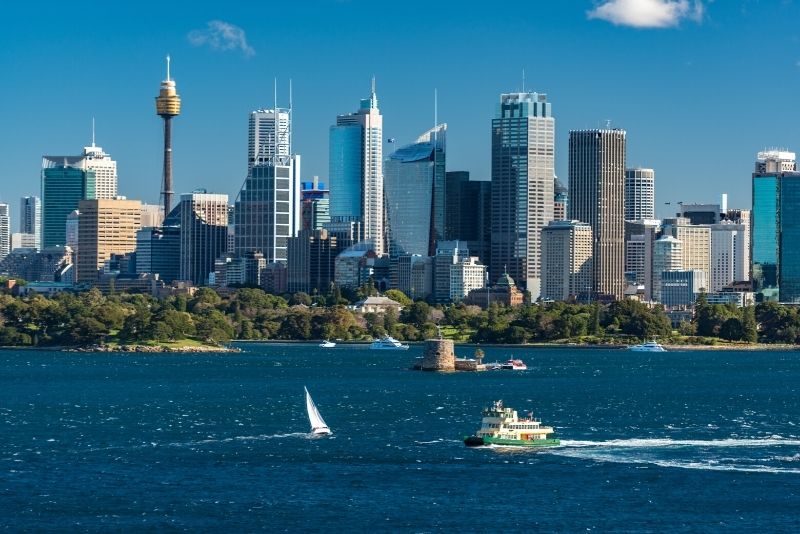 For arguably the most photo-worthy views, head to the observation deck about 45 minutes before sunset (be sure to Google the Sydney sunset time in order to best plan your day). This will allow you to experience both of the contrasting vistas – bright day and twinkling night.
Keep in mind, however, that sunset is also the busiest time on the observation deck. Earlier in the day, or around lunchtime, tend to have the smallest crowds.
What are Sydney's must-see attractions (other than the Eye)?
Sydney is as impressive a city like any other in the world. Pristine beaches, rich culture, iconic landmarks, and great weather – it really has it all.
Take a stroll across the Harbour Bridge to Luna Park (or better yet, CLIMB the bridge). Soak in the sun at one of the city's famous eastern beaches or less-crowded northern beaches (Manly is a top choice). Get up close and personal with local wildlife at Koala Park Sanctuary, or take a food tour and experience the haute cuisine.
Travel tips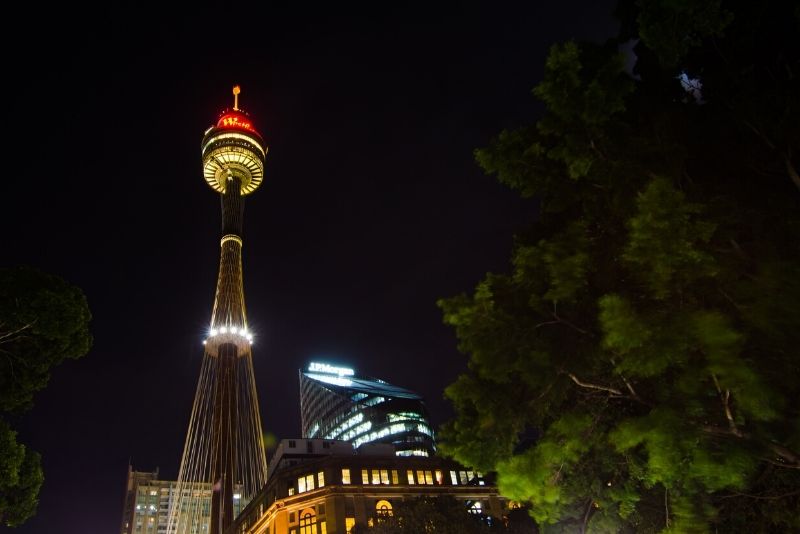 Before locking in your awesome Sydney skyline experience, there are few things to keep in mind:
So, what are you waiting for? Check out the discounted options available and book your ticket today for unrivaled views of one of the world's most picturesque cities!