Day trips from San Francisco are popular amongst visitors and locals alike. Culturally rich, San Francisco, which is Northern California, is famous for its cable cars, Golden Gate Bridge, and bustling waterfront. Yet the surrounding areas offer just as much exciting things to do and see.
From the wonders of Yosemite National Park to the tech delights of Silicon Valley, we've listed the best day trips from San Francisco.
1 – Golden Gate National Recreation Area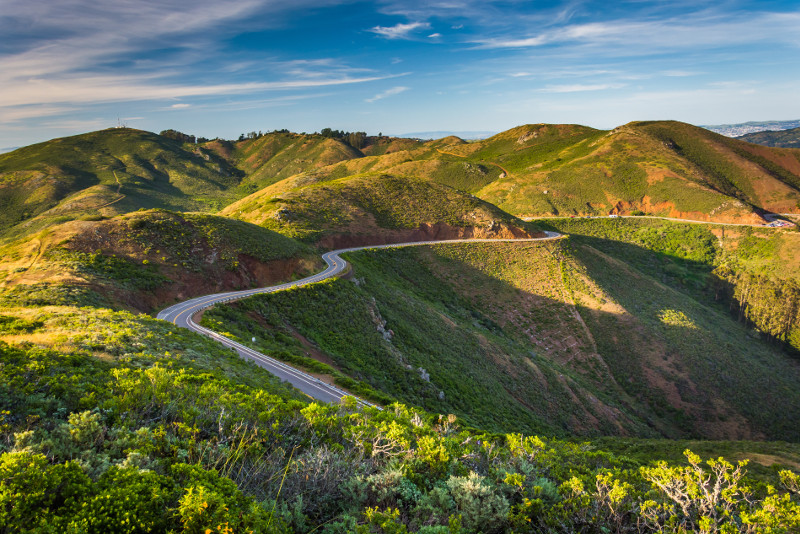 The Golden Gate National Recreation Area supports 19 distinct ecosystems with over 2,000 plant and animal species. Whether you're visiting for a hike, want to admire the stunning vistas, or simply fancy a picnic, the Golden Gate National Recreation Area is rich in culture, history, and scenery.
2 – Muir Woods National Monument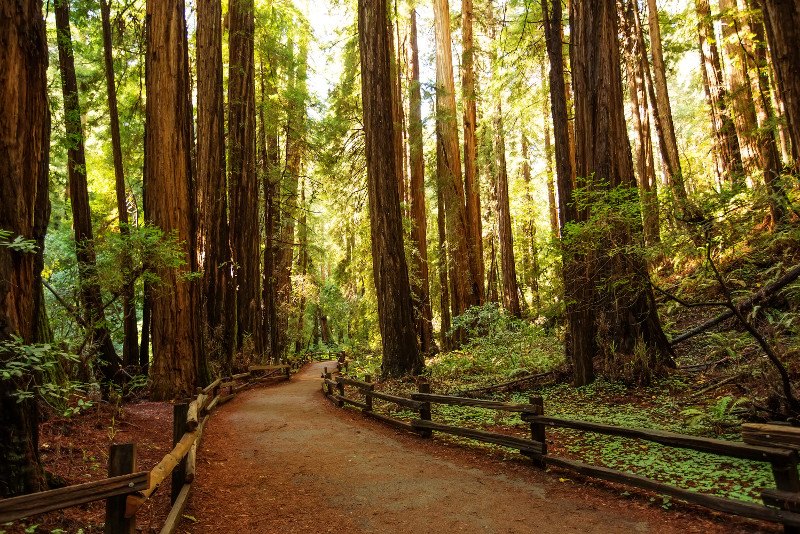 Get back to nature at Muir Woods, a national monument that exudes tranquility. Discover the Redwood trees (some of the largest in the world), go on a trail throughout the woodland area, and visit iconic sites such as Cathedral Grove and Bohemian Grove. Stop to take in sweeping coastal vistas that include views of the Pacific Ocean and Mount Tamalpais. Muir Woods National Monument feels like a million miles away from the San Francisco hustle and bustle.
3 – Alcatraz Island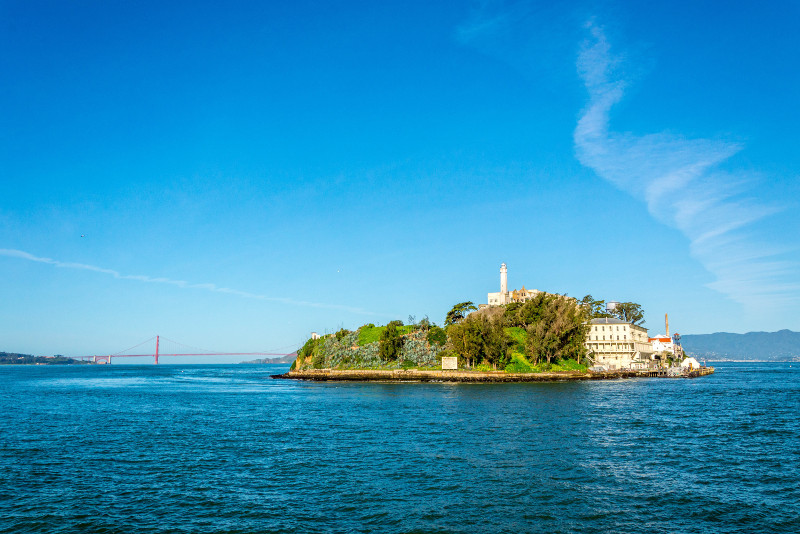 Located in the San Francisco Bay area, Alcatraz Island is the iconic former prison known around the world. It will likely be at the top of your list for day trips to San Francisco. You won't want to miss the opportunity to visit such an important piece of US history. Learn about the history of the prison that kept inmates like Al Capone and the Birdman behind bars. Tour the island compound and the inner prison complex, all to the backdrop of stories from prison guards.
4 – Napa Valley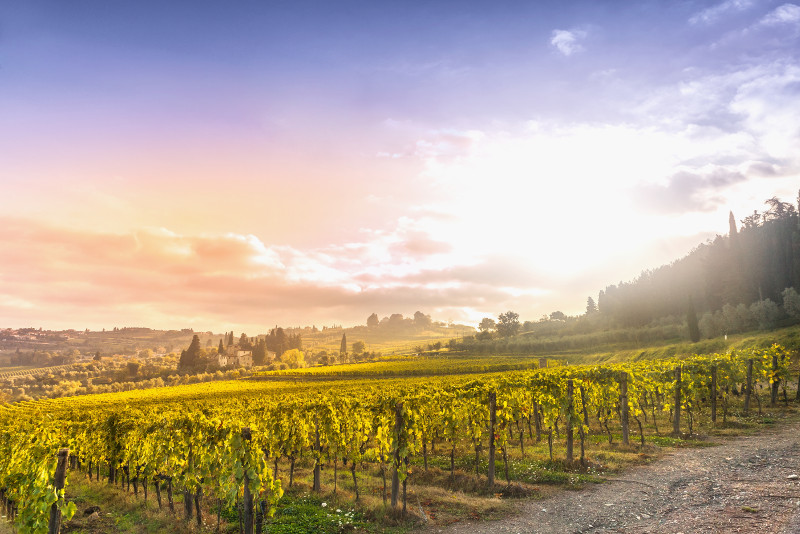 A full-day tour to Napa Valley will see you discover the romance of one of the world's top wine-producing regions. Experience the best wine tours in Napa's legendary Silverado Trail. During your visit, you'll see picturesque sights, such as rolling hills. Learn how to make wines and become a seasoned sommelier.
5 – Mt Tamalpais State Park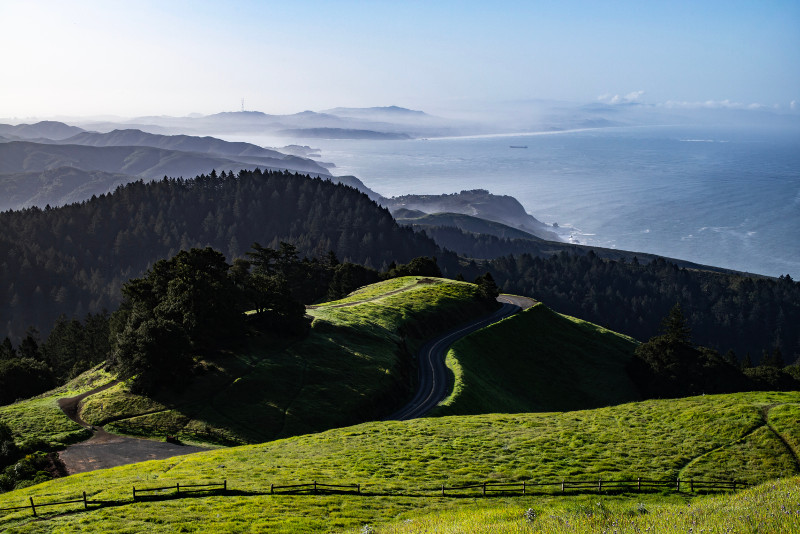 There are a fair few state parks that are worth a day trip from San Francisco, and Mt Tamalpais State Park is most certainly one of them. The park's primary feature is Mount Tamalpais, 2,571-feet-tall mountains. The park itself is mostly made up of redwood and oak forests, and it's located around 14 miles from San Francisco.
6 – Angel Island State Park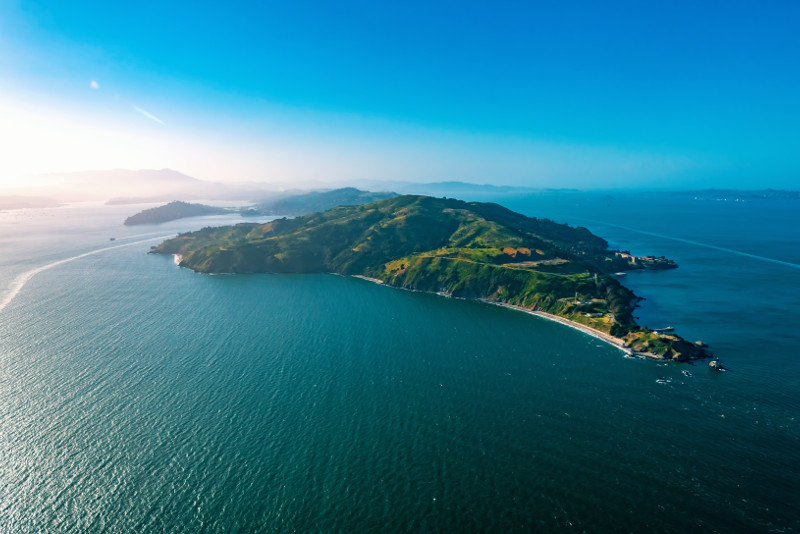 Nature enthusiasts are spoiled for choice when it comes to day trips from San Francisco. Angel Island State Park is the largest natural island in the San Francisco Bay. It features views of Marin County and San Francisco and has an array of recreational activities for outdoor lovers. Start your tour with a ferry ride to Angel Island, then visit the Angel Island Immigration Station before taking in the natural delights of the state park.
7 – Big Sur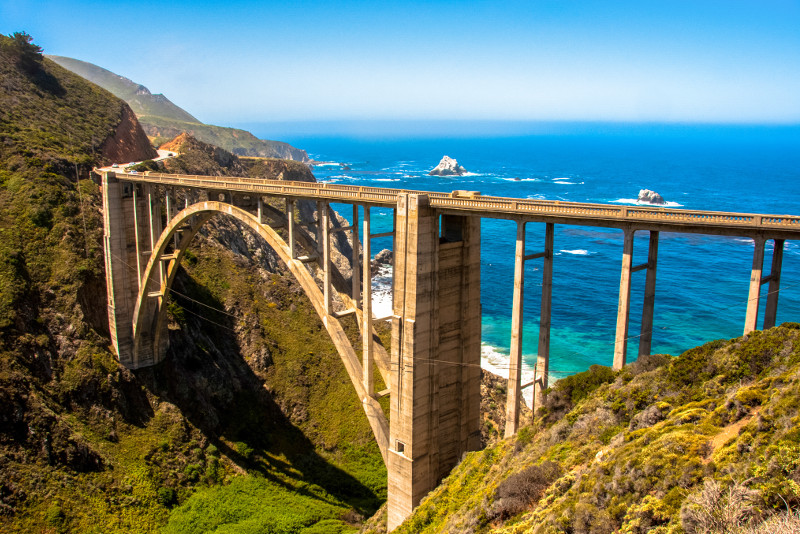 A rugged stretch of California's central coast, Big Sur is 90-miles of pure unadulterated Pacific coastline. Embrace Californian vibes as you discover the local wildlife and stop off for mini hikes to see the natural beauty on offer. Picturesque forests and coastline are very much on the agenda at Big Sur. See the winding roads and enjoy plenty of areas where can stop for a picture or two. Bixby Bridge is one of the most photographed bridges in the whole of California.
8 – Silicon Valley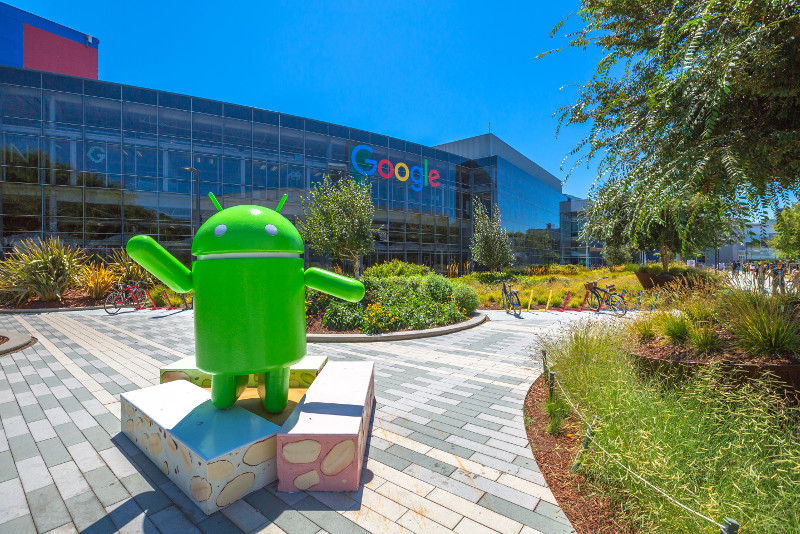 Tech lovers rejoice! Silicon Valley is the global center for high technology, venture capital, and, most importantly, cutting-edge innovation. Immerse yourself in the world of technical wonders. Home to Google, Apple, Facebook, and many more, Silicon Valley is the ultimate working hub of creativity. Experience what life is like in the world of tech.
9 – Santa Cruz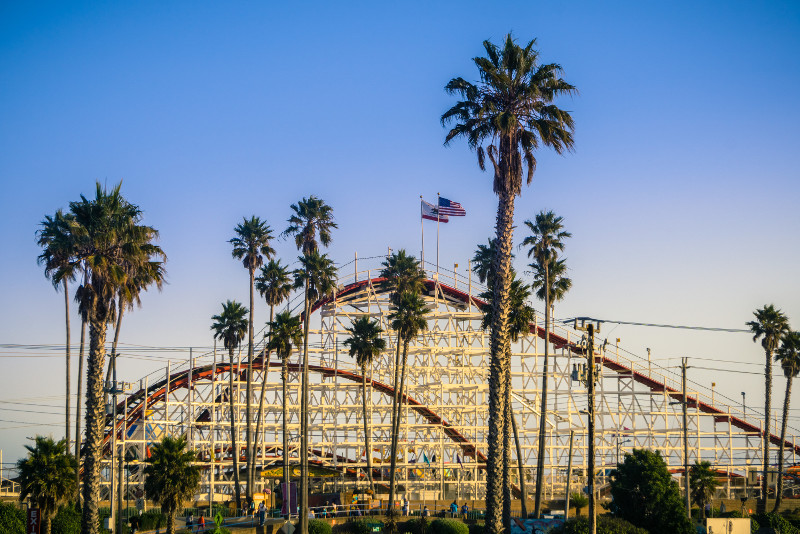 Experience the Californian seaside life in Santa Cruz. Situated on the northern edge of Monterey Bay, Santa Cruz is around 75 miles from San Francisco and makes for a fun-filled day trip. Try out 1911 Looff Carousel and the Giant Dipper roller coaster, cycle down by the pier, and wander the boardwalk, enjoying the mile-long stretch of beaches.
10 – Yosemite National Park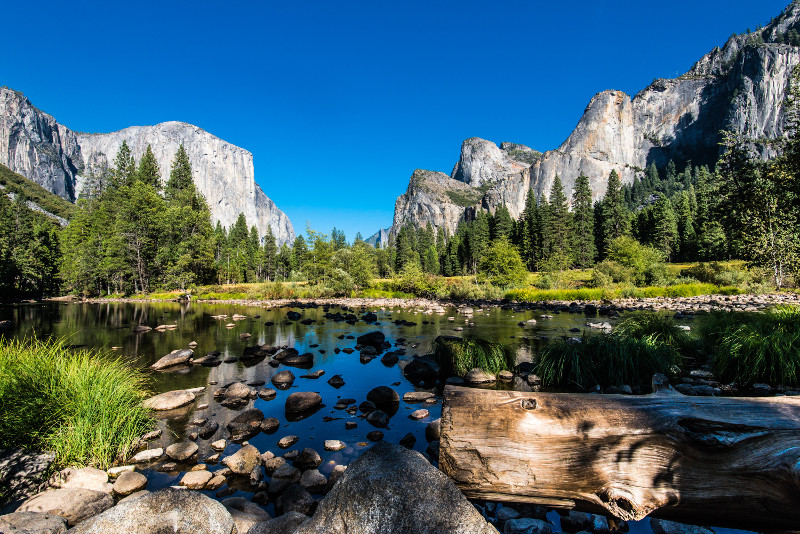 Take a full-day trip to the marvel that is Yosemite National Park and enjoy the stunning scenery which includes dense forests and the dominating Sierra Nevada mountains. Start the day off with a trip through the historic Gold Rush town before moving to the park itself. Once in Yosemite National Park, hike amongst the sequoia trees and explore the park's majesty.
11 – Mendocino Coast Botanical Gardens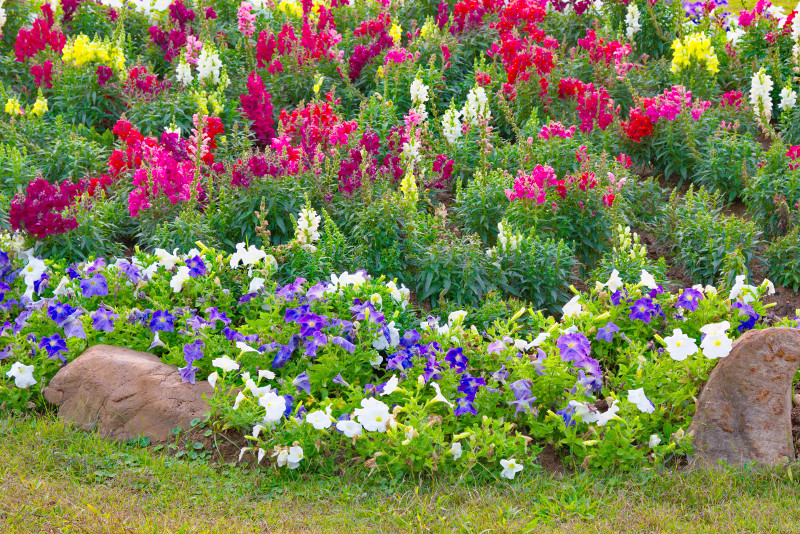 Located on 47 acres in Fort Bragg, the Mendocino Coast Botanical Gardens feature canyons, wetlands, coastal bluffs, and closed-cone pine forest. Discover a variety of plants, such as rhododendrons, dahlias, ferns, and fuchsias. Then stop for a spot of bird watching to make the most out of your Mendocino Coast Botanical Gardens experience. This is one of the day trips from San Francisco that shouldn't be missed.
12 – Sequoia National Park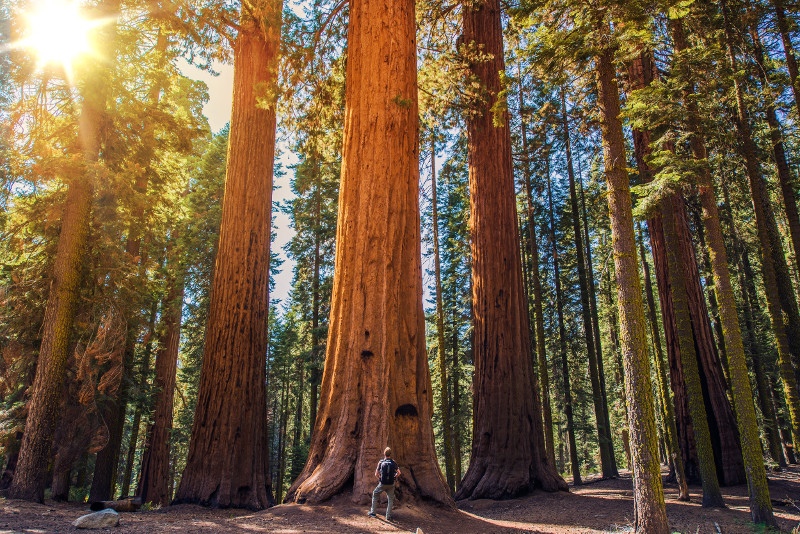 Yosemite National Park might receive most of the attention, but a trip to Sequoia National Park will see you enjoy the best of what nature has to offer. Sky-piercing trees tower over the parks, Sequoia offers to its visitors a stunning collection of the largest trees in the world. The visit to Sequoia National Park can be pair with the trip to Yosemite, since they are close each other.
13 – Carmel-by-the-Sea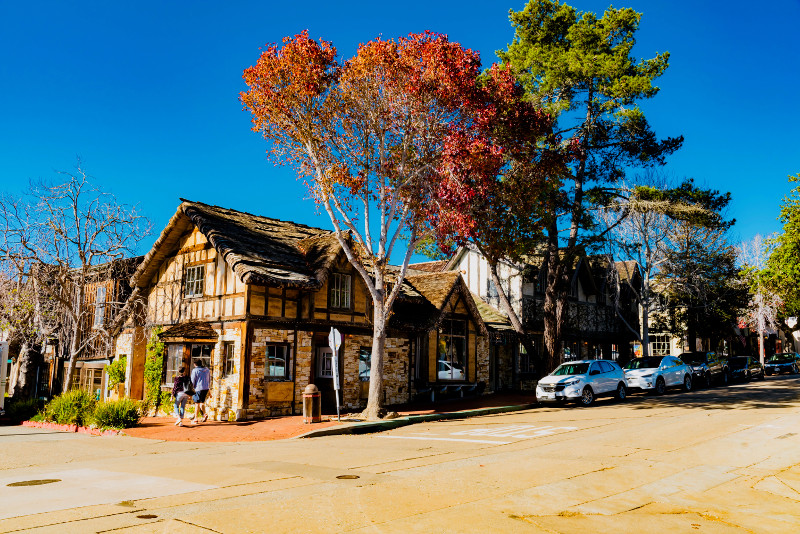 Kick back with bodacious dudes and dudettes with your day trips from San Francisco by visiting Carmel-By-The-Sea, a small beach city on California's Monterey Peninsula. Carmel is known for its museums, fairy-tale cottages, and village-like center that looks like it belongs in the heart of Europe. Discover the natural beauty of California along the way.
14 – Armstrong Redwood State Reserve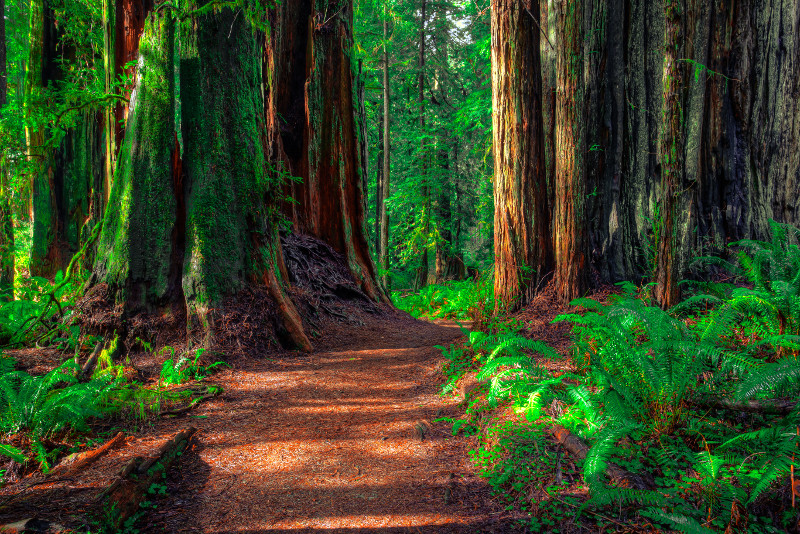 One of the closest Redwood Groves to San Francisco, Armstrong Redwood State Reserve is popular amongst day-trippers. During your visit, enjoy the Russian River and the several beaches that encompass it – perfect for a late spring or summer dip. There are two well-known trails off the beaten path that climb the ridges on either side of the central canyon. Both are popular with hikers.
15 – Pescadero Marsh Nature Reserve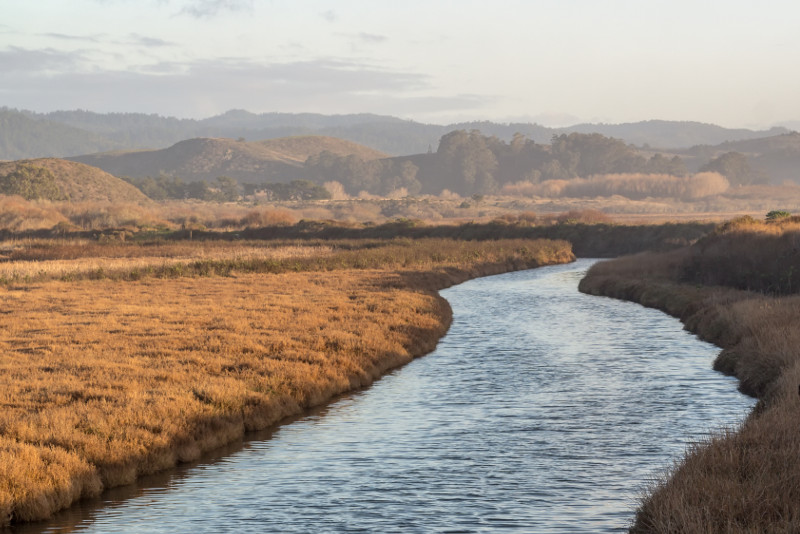 Get the binoculars at the ready for your day trip to Pescadero Marsh Nature Reserve. There are over 60 resident species of birdlife to discover and 200 migratory. Hikers will delight in the number of trails to discover across 243 acres, as they tread through the thick woodland and wetlands. The Great Blue Heron nesting site offers to a pretty eucalyptus grove.
16 – Half Moon Bay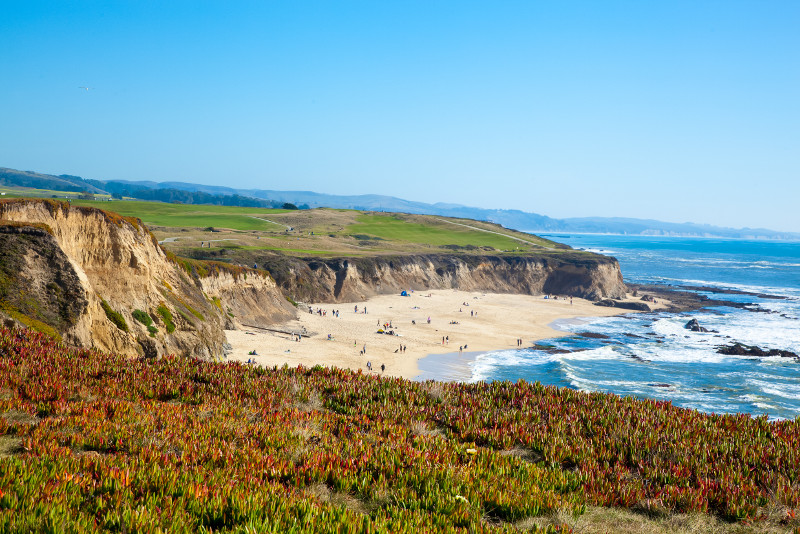 A small city on the Californian coast, Half Moon Bay is perfect for those who appreciate the laid-back lifestyle. With its sleepy vibes and a strong connection to the ocean, visitors will enjoy peaceful walks along the beaches and late-night dining on the waterfront. Stop by Fitzgerald Marine Reserve and see harbor seals before visiting Main Street for some shopping and even more dining experiences.
17 – Point Reyes National Seashore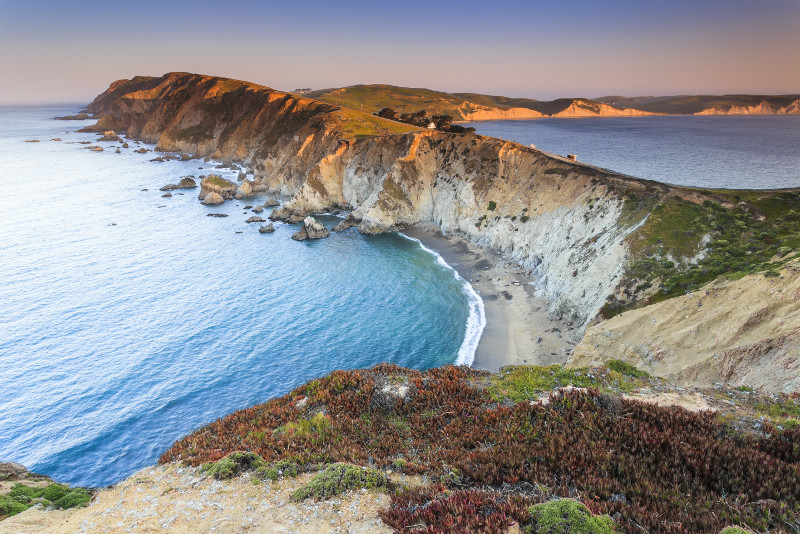 Point Reyes National Seashore has a significant 71,000 acres of nature preserve on the Pacific Coast. This windswept land is home to elephant seals, old-growth Douglas-fir forests, and a lighthouse that is 145 years old. One for intrepid travelers, there are hikes galore – many of which start from Bear Valley Visitor Center, where you can pick up a selection of maps to explore the area. Why no also visit Chimney Rock with its cliffs edge vantage point?
18 – Monterey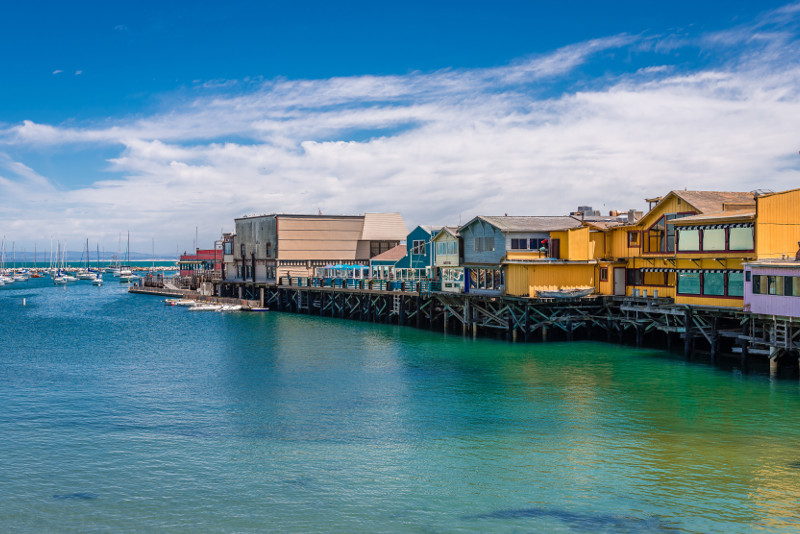 The Monterey Peninsula is wrapped around the Pacific and features laid-back beaches and secluded coves for those who dig the beach bum life. If you feel like exploring further, however, there are restaurants galore – from fine dining to casual eats, and historic and postmodern art on display in the town. Make the most out of your day trip to Monterey with a visit to the Monterey Bay Aquarium.
19- Stinson Beach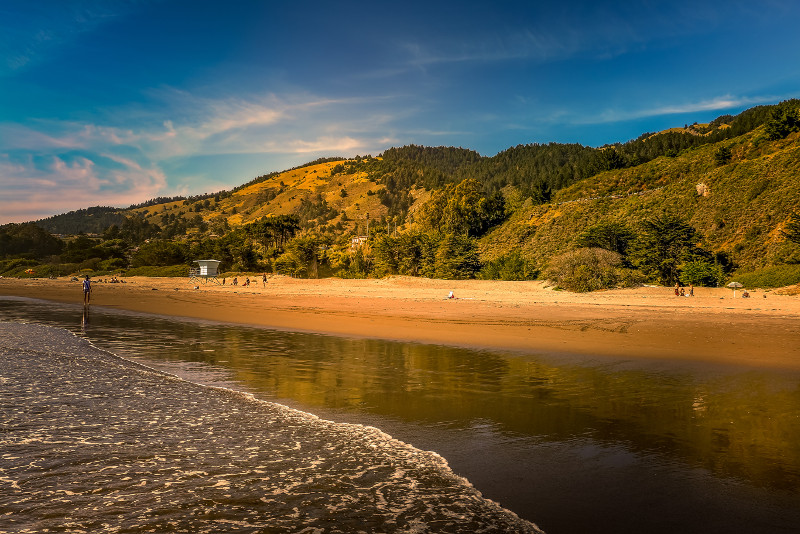 Think 1970s camper vans, vintage minis, and surfer vibes, and you've conjured up an image of Stinson Beach. Do one better than thinking about it, though – visit Stinson Beach for a day trip from San Francisco and enjoy strong coastlines and stretches of long white sands. There are plenty of beach activities on offer too, including surfing classes for beginners.
20 – Pfeiffer Big Sur State Park
Combine your day trip to Big Sur with a visit to Pfeiffer Big Sur Park and unearth California's redwood coast. Whether you're hiking and biking, take this opportunity to explore trails, swim in the Big Sur River, and bask in the 160-acre park. With Carmel just 26 miles away, it's worth visiting the small beach city as part of the trip.
21 – Filoli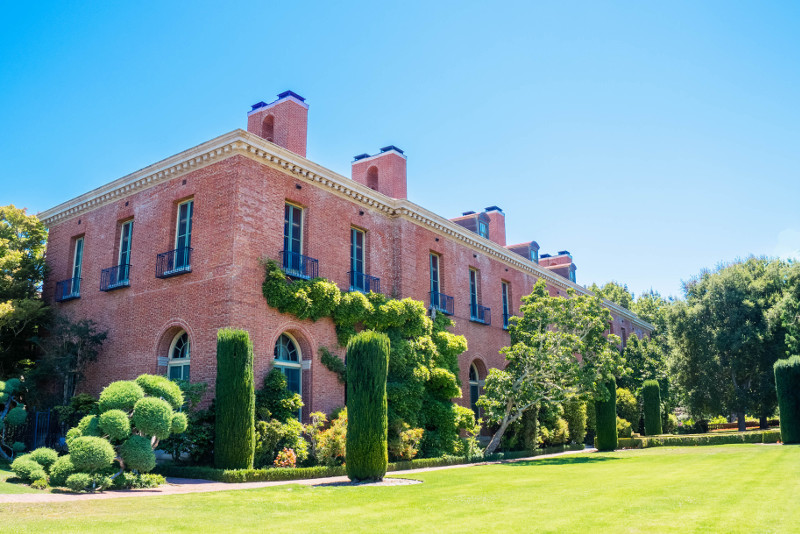 Filoli Country House is set in 16 acres of formal gardens and is surrounded by a 654-acre estate. The house itself offers grand Georgian designs and exhibits an extensive collection of 17th- and 18th-century English and Irish antiques. The Gardens allow visitors to bask in the serenity of its surroundings, exploring trails and learning about the estate's renowned horticulture practices.
22 – Marin Headlands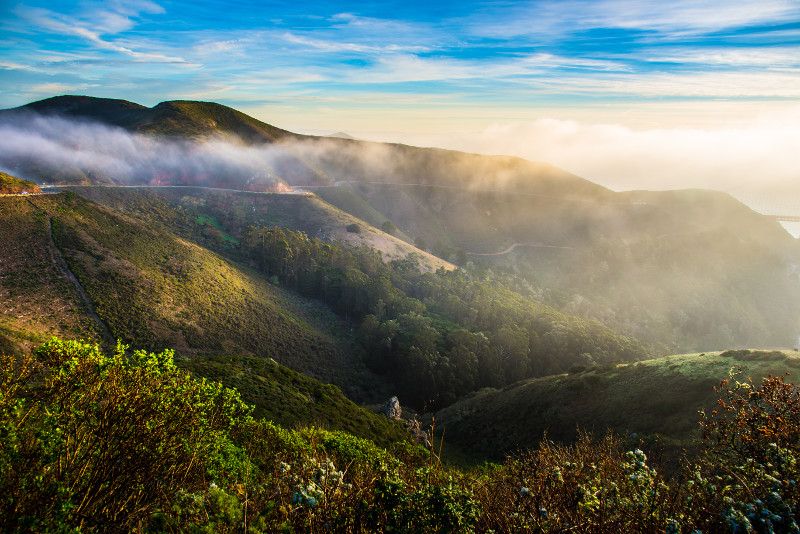 Home to plenty of hiking trails, Marin Headlands is officially part of Golden Gate National Recreation Area. Originally home to the Miwok Native American tribe, today the Marin Headlands is a hotspot for hiking and biking trails. With hundreds of miles of coastal terrain, there are plenty of sweeping sights to see. Combine your day trip to Marin Headlands with your Golden Gate National Recreation Area visit.
23 – Sonoma Valley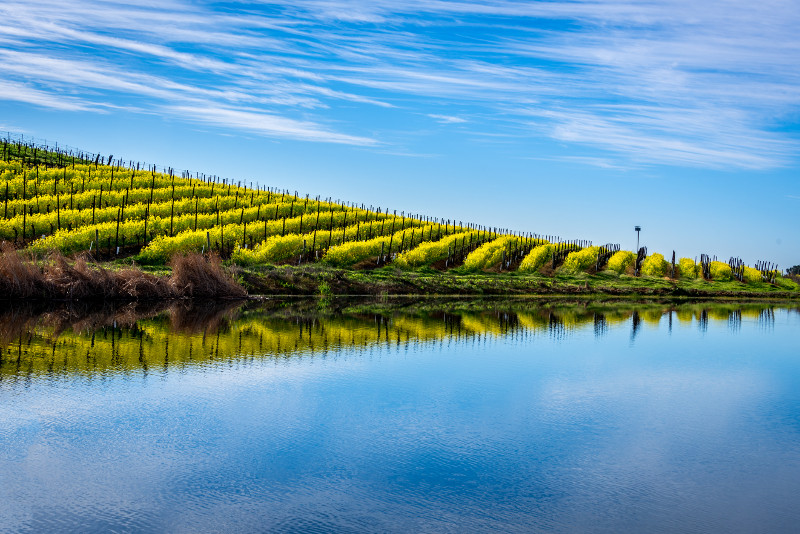 Wine connoisseurs are spoilt for choice when it comes to day trips from San Francisco. Sonoma Valley is home to boutique wineries as well as mass production outlets. Sample tasty wines while enjoying the beautiful landscape that surrounds you in this historical city in northern California. Divert from the wine tour and visit one of the many art galleries and the colonial-era Sonoma Plaza.
24 – Wildcat Canyon Regional Park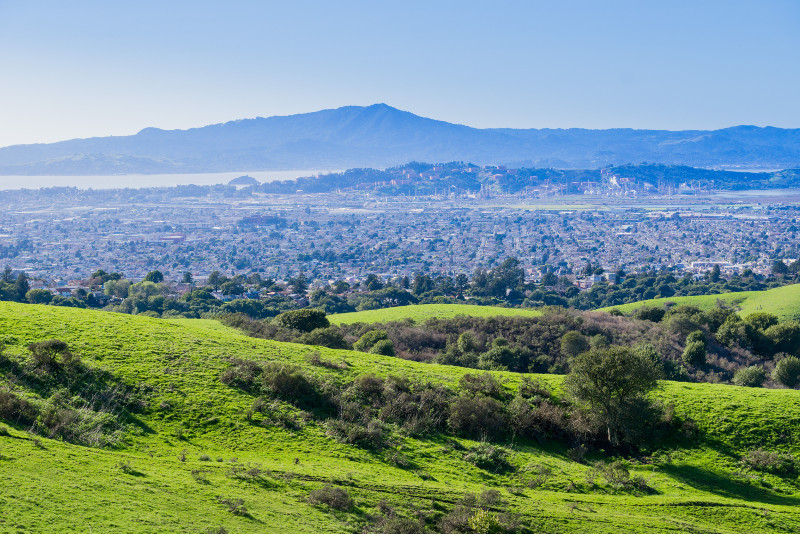 Wildcat Canyon Regional Park has plenty of fun trails for those on a day trip from San Francisco to explore. The park is made up of 2,427 acres along the Wildcat Creek watershed and extends from the Tilden Nature Area above the Berkeley Hills in the south to historic Alvarado Park. Spend a quiet afternoon taking in local nature, and enhance your experience with a group hike.
25 – Berkeley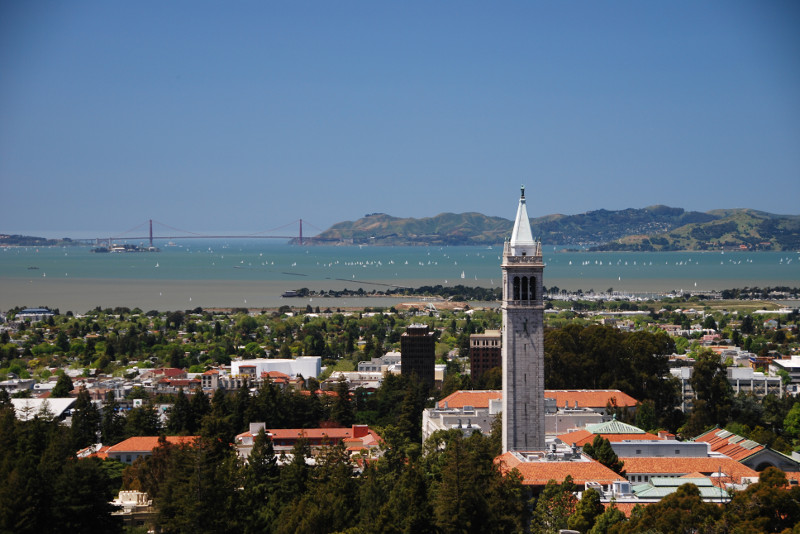 Expect hippy vibes deep-rooted in the 1960s and 70s era in the city of Berkeley, which is around 14 miles from San Francisco. Wander the city and visit local coffee shops, indulge in a prominent craft-brew scene, and sample local arts and culture. Take a swim in Lake Anza or hike up the Grizzly Peak.
26 – Sausalito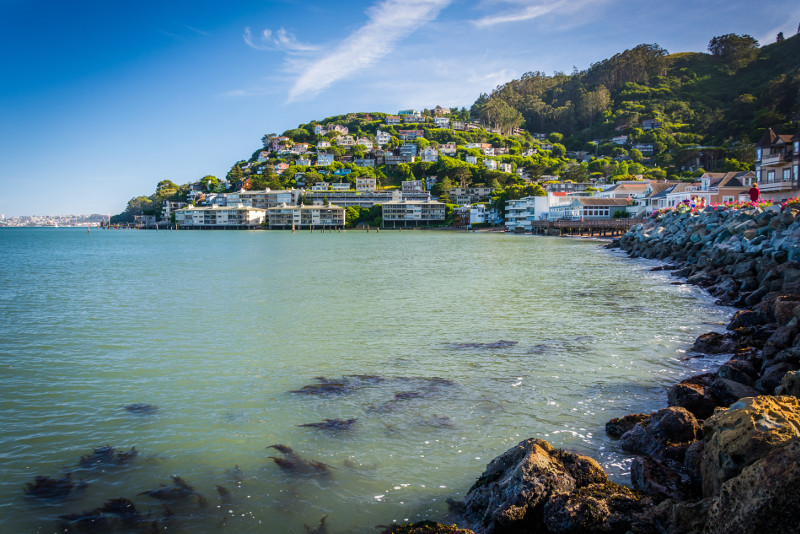 Escape the intensity of San Francisco with a day trip to Sausalito, a charming coastal town located on the northern edge of the Golden Gate Bridge. Wander the area, stopping to admire everything the Mediterranean-style villages has to offer – including quaint cottages, art galleries, and waterfront restaurants. End the day in style by basking in fantastic views across the bay.
27 – Point Lobos State Natural Reserve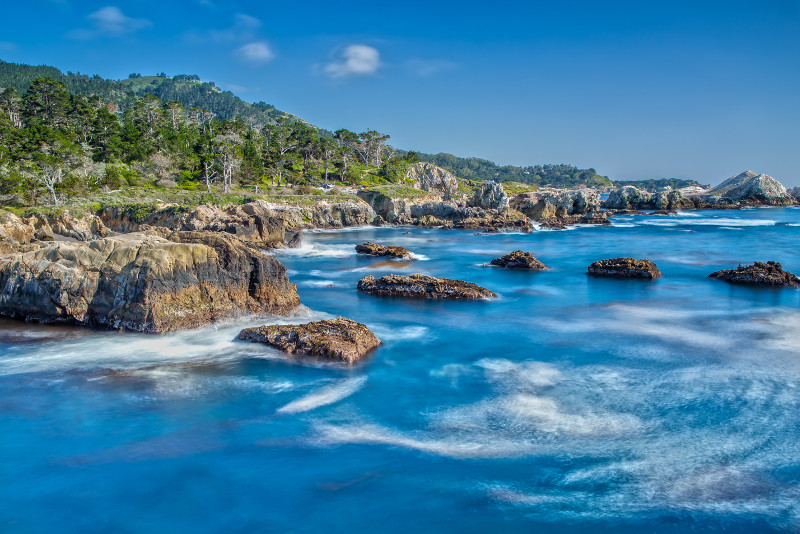 A small patch of coast in Central California, Point Lobos is at the northern end of Big Sur and encompasses lush trees, rolling patches of forest, and plenty of canyons. There's so much to do at Point Lobos, whether it's swimming, scuba diving, hiking or kayaking. Combine your day trip with other activities in Big Sur, and witness dramatic landscapes and nature at its finest.
28 – Sacramento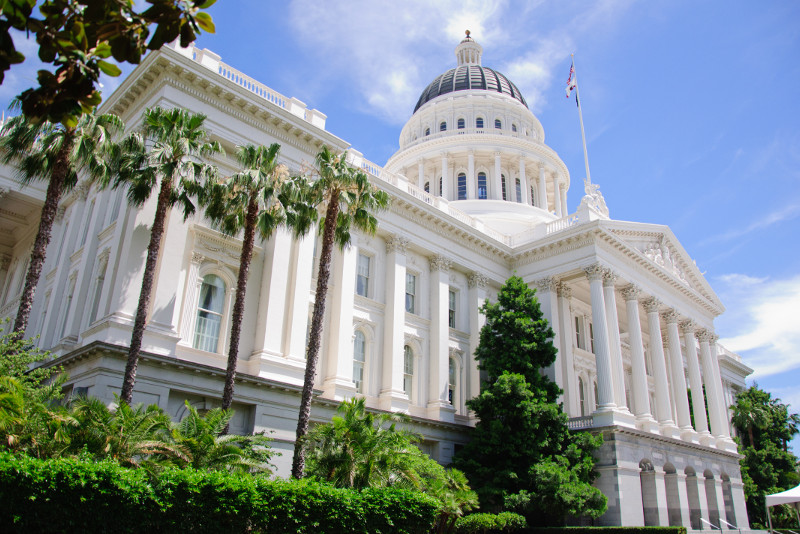 Capital of the US state of California, Sacramento is just under 90 miles from San Francisco. There is plenty of arts and culture (high-production Broadway musicals, Crocker Art Museum), local craft beers, and fun family activities to embrace. Finish your day trip off with a visit to the Old Sacramento Waterfront, where there are over 125 shops, places to dine, local events, and tourist attractions to experience.
29 – San Jose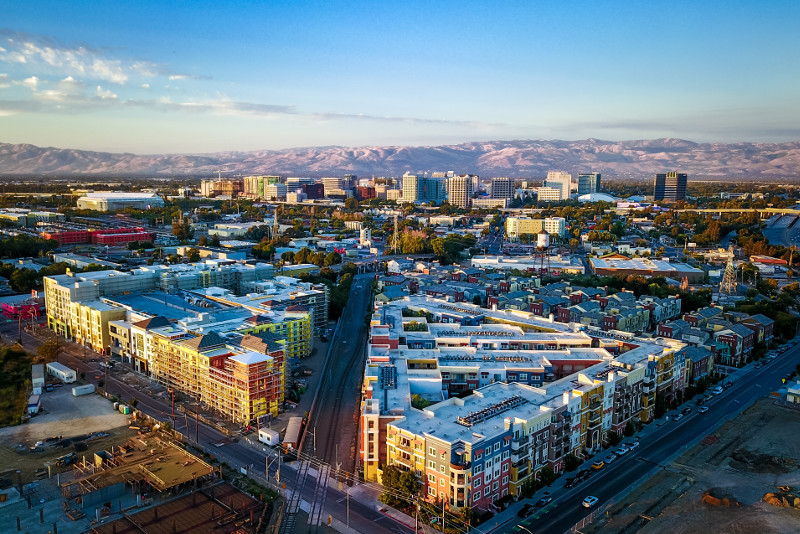 Surrounded by the rolling hills of Silicon Valley, San Jose is the third-largest city in California. This "global city" boasts 300 days of sunshine per year and is well known for popular attractions such as the Winchester Mystery House, History Park, San Pedro Square Market, the Tech Museum of Innovation, and MACLA gallery. The area seamlessly combines high-end tech with cultural insight and makes for a fascinating day trip from San Francisco.
30 – Huckleberry Botanic Regional Preserve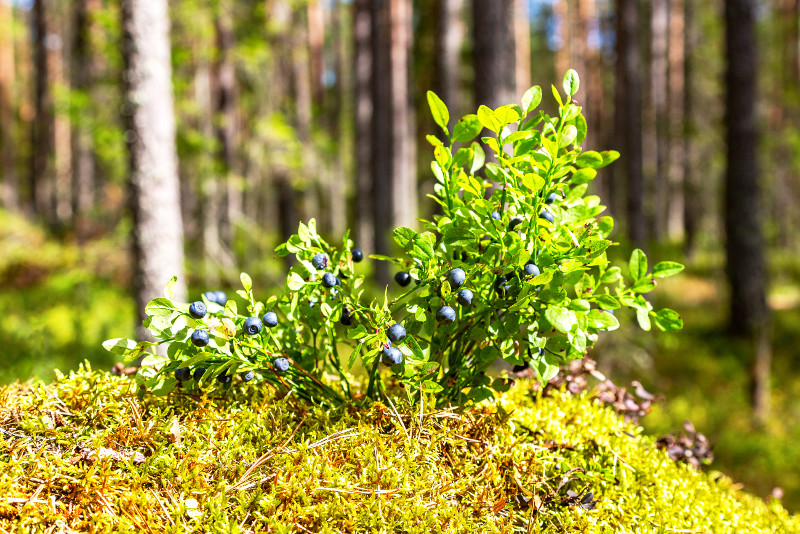 The Huckleberry Botanic Regional Preserve is spread across 241 acres of regional park and nature reserve in the eastern Easy Bay of San Francisco Bay. There are self-guided nature paths, such as the Huckleberry Trail, which is a 1.7-mile loop through the Preserve.
31 – Redwood City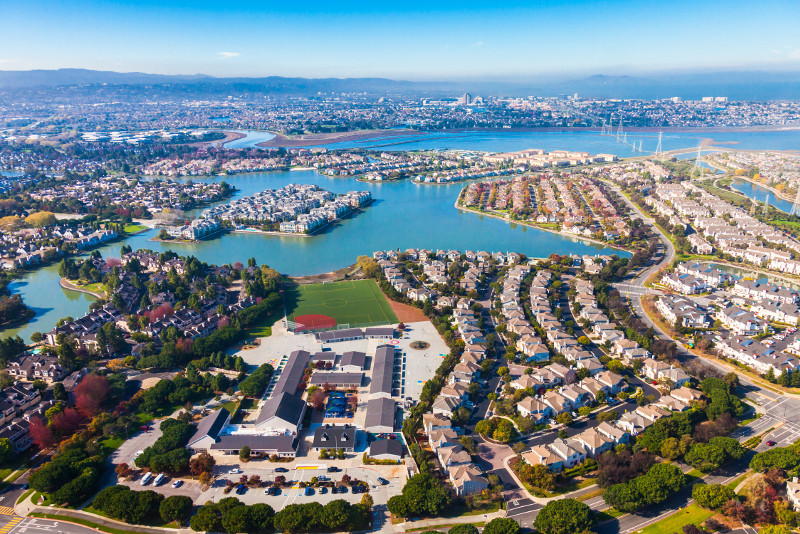 Located 27 miles south of San Francisco, Redwood City's history runs deep, with its earliest inhabitation the Ohlone people. Attractions include the San Mateo County Museum, Redwood Morton Community Park, and the Pulgas Water Temple. If you're enjoying a day trip to Redwood City from San Francisco, take the opportunity to explore other areas in San Mateo County, such as Woodside and the Golden Gate National Recreation Area.
32 – Lake Tahoe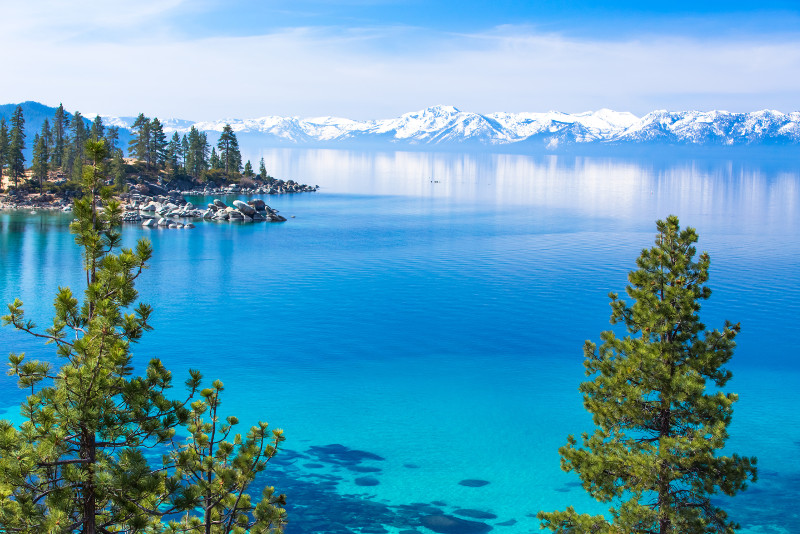 Straddling the border of California and Nevada, Lake Tahoe is an amazing freshwater lake. It attracts travelers year round with its natural beauty and its large pannel of water activities. This is one of the best day trip from San Francisco for nature lovers. Check our list of fun things to do in Lake Tahoe to discover everything it has to offer.