Situated right in the heart of Sydney, SEA LIFE Sydney Aquarium is home to an extraordinary array of individual fish and sea creatures from Australia's waters, with immersive animal exhibits to keep you entertained.
Your SEA LIFE Sydney Aquarium ticket allows you to get up close to over 700 sea creatures from friendly penguins to menacing jellyfish. Enjoy a Penguin exhibition boat ride, where you can watch these comical birds waddle and splash around in the water.
Here's all you need to know about SEA LIFE Sydney Aquarium, one of the most fun options for theme parks in Sydney.
How much do SEA LIFE Sydney Aquarium tickets cost?
General Admission tickets
Adults (16+): A$49 (US$30)
Children (3-15): A$39 (US$24.5)
Seniors or students: A$39 (US$24.5)
2 Attraction Pass tickets
Adults (16+): A$65 (US$41)
Children (3-15): A$48 (US$30)
3 Attraction Pass tickets
Adults (16+): A$75 (US$47)
Children (3-15): A$57(US$36)
4 Attraction Pass tickets
Adults (16+): A$85 (US$53.5)
Children (3-15): A$65  (US$41)
Skip-the-line tickets from third-party tour providers
Adults (16+): A$84 (US$53)
Children (3-15): A$54 (US$34)
Children aged 2 and under are free to enter SEA LIFE Sydney Aquarium.  
Who is eligible for discounts?
Students and seniors are eligible for discounts on general admission tickets. You can also apply an NSW Parents voucher at the time of booking on the official website for your visit to SEA LIFE Sydney Aquarium for added savings.
Are there any combined tickets or tours including SEA LIFE Sydney Aquarium and other attractions?
Combining SEA LIFE Sydney Aquarium with tickets for other attractions is a great way to make the most out of your stay in Australia's capital, while also saving valuable time and money. You can easily visit multiple places in a single day and tick off Sydney's top attractions in one go!
●    SEA LIFE Sydney Aquarium tickets with Sydney combo pass: Visit the aquarium plus up to three more attractions, including Madame Tussauds Sydney, Wildlife Sydney Zoo and Sydney Tower Eye.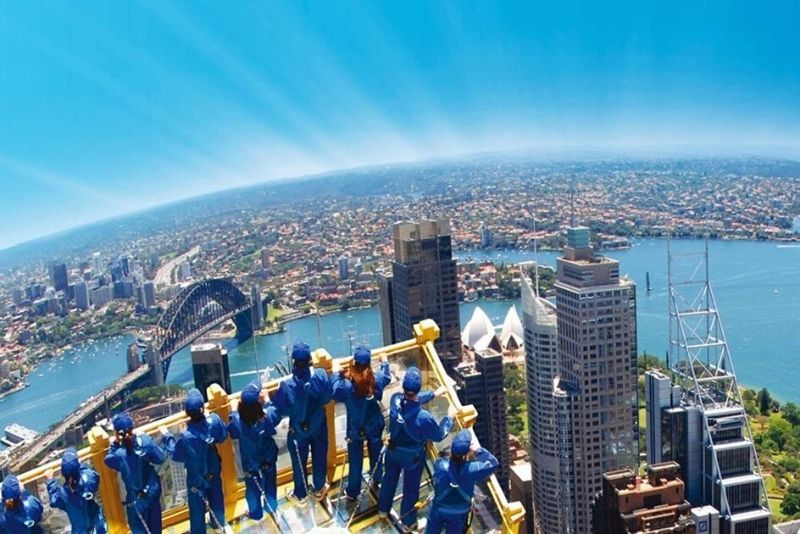 Should you book in advance?
Book in advance to get Substantial discounts and skip-the-line tickets, which helps avoid large tourist crowds during the peak season.  The best way to snag a discounted deal is by booking tickets online at least 24 hours prior to your trip.
What will you see inside?
SEA LIFE Sydney Aquarium is an exhilarating aquarium offering immersive animal exhibits. It is home to a whole host of different sea creatures, such as sharks, penguins and tropical reef fish, which are family favorites, as well as living fossils and dugongs.
Marvel at the whole range of sea creatures on display at the Aquarium, from moon jellies that are armed with stinging cells to Nemo-like clown Anemone fish, Dory-like Blue tangs and oscillated eagle rays.
Here are a number of immersive animal exhibits included in your SEA LIFE Sydney Aquarium entrance fee.
Penguin Expedition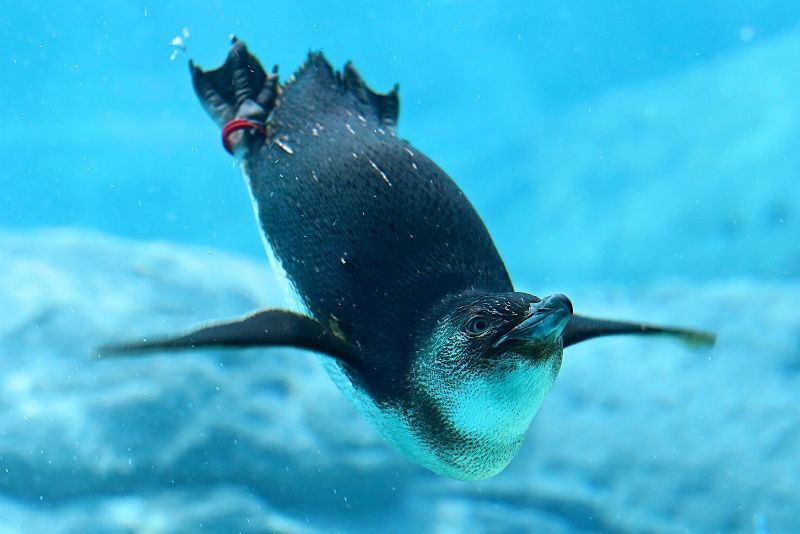 Venture to Macquarie Island and meet Sydney's only sub-antarctic penguin colony on a thrilling penguin exhibition boat ride. Get up close to the cutest colony of Gentoo and king penguins, and watch as they waddle, peck, slide and splash around.
Shark Valley
If you want to get an adrenaline kick, then shark diving is for you. Confront your fears and stroll under some of the largest aquarium sharks in the world, such as Grey Nurse Sharks. Walk through the parallel underwater tunnels for other animal surprises, including gigantic stingrays and black cod.
Jurassic Seas
For a history lesson into where life began, Jurassic Seas is bound to fascinate you. This exhibit takes you to the depths of the underwater world to present weird and wonderful living fossils. Learn about the evolution of dinosaurs and discover mysterious marine life, such as mudskippers, lungfish and Moray Eels.
Discovery Rockpool
If you fancy seeing some animals that aren't behind glass, then don't miss the Discovery Rockpool. Meet one of the rockpool experts who will tell you fascinating facts about the sea stars, shells and sea urchins that call this rockpool home.
How to get to the SEA LIFE Sydney Aquarium?
SEA LIFE Sydney Aquarium is located in Darling Harbour right in the pulsing city center of Sydney. Trains are a popular mode of transport for traveling to the aquarium. Disembark from either Town Hall or Wynard stations for a short stroll west down the hill to Darling Harbour.
What are the opening times?
SEA LIFE Sydney Aquarium is open from 10 AM to 4 PM on weekdays and 9:30 AM to 5 PM on weekends. The last entry is at one hour before the closing time.
Which other theme parks can be visited in Sydney?
Travel tips
Book your tickets as early as possible, as tickets can sell out fast.
Factor in extra time for your visit during weekends and holidays as these can get busy.
Bring a camera with plenty of batteries so that you can take memories of the aquatic creatures back home with you.