Nestled in the heart of New South Wales, the Hunter Valley is Australia's most renowned wine region. With over 150 wineries to choose from, you can spend hours discovering full-bodied reds and crisp, dry whites, among jaw-dropping scenery.
It's easy to arrange Hunter Valley day trips from Sydney, and can be reached in just a few short hours. If you're traveling to the city, remember to add Hunter Valley to your itinerary.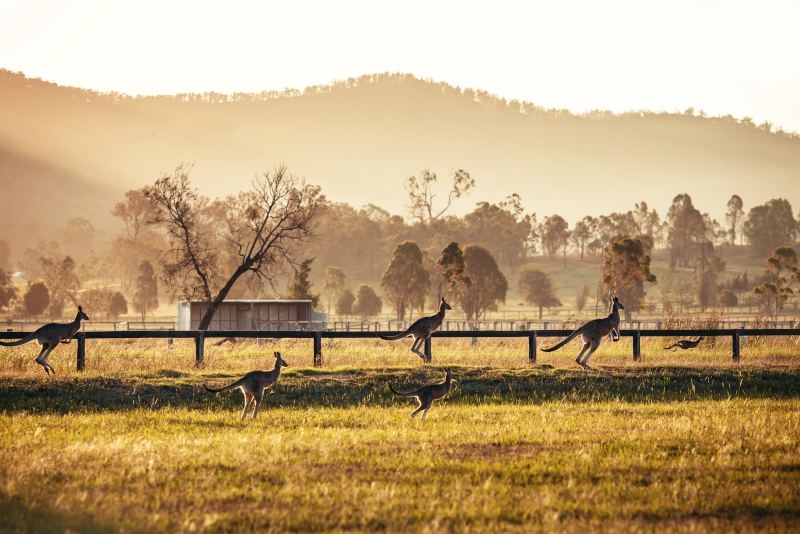 You will find below everything you need to know about Hunter Valley, one of the best day trips from Sydney.
How to get to Hunter Valley from Sydney?
Hunter Valley is a region of New South Wales in the eastern part of Australia. It covers over 22,000 square kilometers and is located roughly 250 kilometers north of Sydney.
From Sydney to Hunter Valley by car
It is an easy jaunt to Hunter Valley by car, up Australia's eastern coast. You'll travel north out of the city and then follow the M1. You'll follow signs for Newcastle, and as you get closer, you'll see signs for Hunter Region. The drive takes a little over three hours.
Guided tour to Hunter Valley from Sydney
The easiest way to travel to the wine region is by organizing a day tour to Hunter Valley.
You may be picked up from your hotel between 7 AM and 8 AM. Alternatively, you might meet at a central location in Sydney around the same time. The day trip lasts approximately 11 hours and you'll return to the city in the early evening.
What is the typical itinerary of a day tour to Hunter Valley from Sydney?
Although Hunter Valley day trips vary, they often follow a similar itinerary. You'll usually be part of a small group, which allows for a more personal experience, and you'll travel by minibus out of the city.
You may stop along the route to visit the Sydney Fish Market and select fresh produce for your lunch. Alternatively, your detour might enable you to get up close to a cuddly koala at a local wildlife park.
Back on board the bus, you'll drive through the scenic Hunter Valley region and arrive at your first winery. Over the course of the day, you'll visit three different boutique wineries, where you'll sample an array of reds and whites.
You'll also have the opportunity to try different varieties of cheeses, chocolates and olive oils. A delicious lunch will be prepared for you, which you can wash down with another glass of one of the valley's best tipples.
On some tours, you'll also stop at the Hunter Distillery, which produces different spirits, including vodka and gin. The distillery is known for its bold flavors, and you can taste spirits that range from juicy mango to fiery chili if you dare!
What kinds of tours are available to go to Hunter Valley?
There are many different ways to enjoy Hunter Valley, depending on your interests. From helicopter tours to food excursions, you're bound to find a day trip that suits you.
Food and wine day tours to Hunter Valley from Sydney
This Hunter Valley day tour allows you to experience the region through the eyes of a professional chef. You'll make a stop at the Sydney Fish Market where you'll find the best catch of the day, before heading to Hunter Valley's most famed wineries.
Alongside wine tasting, you'll also have the opportunity to try local delicacies, including kangaroo steak. You'll visit three wineries in total, which will provide you with an insight into the quality of wines produced in the valley.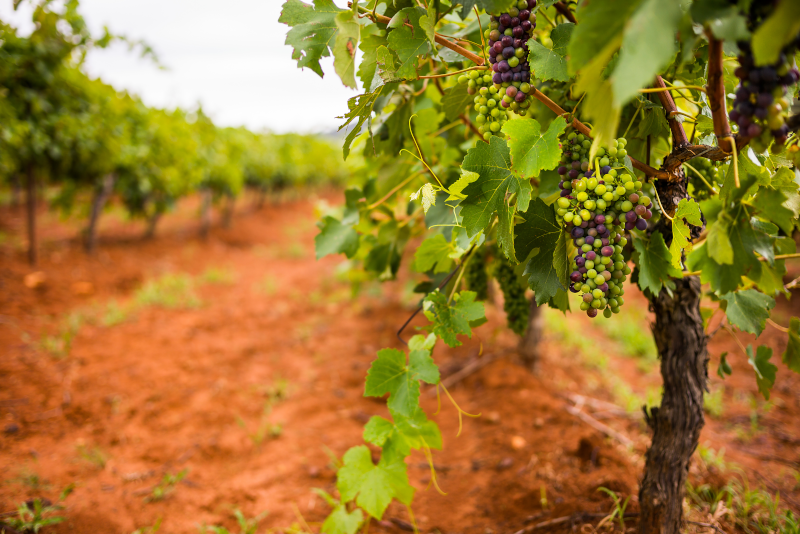 Private helicopter tour to Hunter Valley from Sydney
If you want to create a special memory of your day trip to Hunter Valley, choose a private travel on a helicopter tour. You'll buckle yourself in and participate in a leisurely flight across Sydney, spotting the city's most iconic landmarks, such as the Sydney Opera House.
Once you reach Hunter Valley, you'll have a gourmet three-course lunch prepared for you, which you'll enjoy alongside a wine tasting.
Wine and wildlife day trip to Hunter Valley from Sydney
On this Hunter Valley excursion, you'll visit a wildlife park where you'll see many native animals, including wallabies, koalas and kangaroos. From there, you'll continue on to a boutique winery.
Throughout the day, you'll enjoy some chocolate and cheese tasting, and you'll stop for lunch in the heart of the valley.
How much does a tour to Hunter Valley from Sydney cost?
Wildlife and wine tours cost approximately AU$130. Wine tasting fees are at your own expense, as is the wildlife park entrance fee, which costs AU$70.
Food and wine Hunter Valley day tours cost between AU$190, and AU$220. If you wish your excursion to be led by a professional chef, your tour will be on the higher end of this price range.
Helicopter tours are private and cost around AU$1,600. This includes a return helicopter flight, a three-course lunch and a complimentary wine tasting session.
What will you see and do on a Hunter Valley day trip from Sydney?
Wine Tasting
The main highlight of any Hunter Valley day trip is the wine tasting sessions you'll participate in. Hunter Valley is the oldest wine region in Australia and is home to over 150 wineries.
Winemaking began in the area in the 19th century. Now it is known far and wide as one of the best areas for producing the tipple.
Many varieties of grapes are grown in this part of Australia, and the Sémillon wine is constantly listed as one of the best in the world. Other varieties of wine include Shiraz, Chardonnay and Verdelho.
Several wineries in Hunter Valley are branching out and growing new grapes to produce European-style wines, such as the Spanish Tempranillo. Other varieties from Europe that have been trialed with much success include Vermentino and Fiano, which are both from Italy.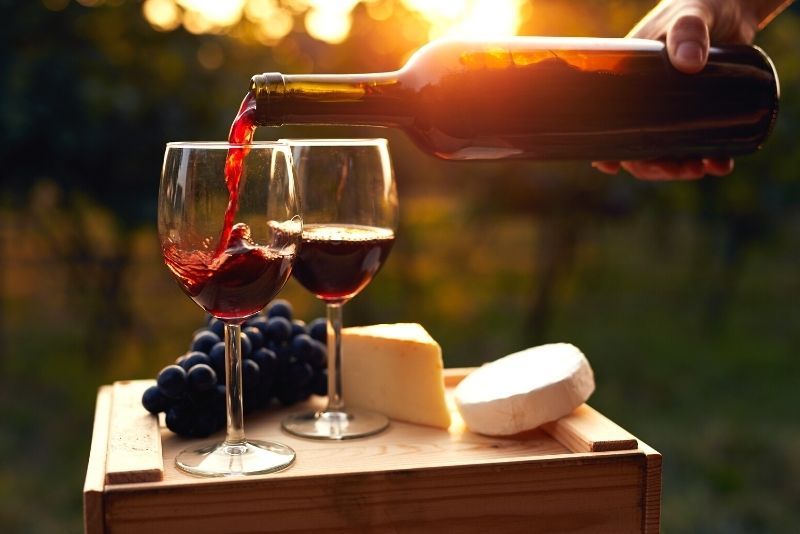 Hunter Distillery
The Hunter Distillery is known for using high-quality, organic ingredients to create a broad range of spirits, including gin and vodka, as well as liqueurs. You can participate in a test-tube tasting session at the distillery, which makes sampling the drinks a fun experience.
Four varieties of gin are available, including the "native gin," which is made using lime, plum and cinnamon.
The vodka selection features daring flavors, as well as old favorites. Those who like to play it safe will enjoy the raspberry, chocolate and caramel varieties, while those who enjoy a twist will be itching to try the "hot in & out" chili vodka.
The Hunter Distillery also produces a range of aged spirits including barrel-aged rum, gin and vodka. All of these have been left to develop for three years.
When is the best time to visit Hunter Valley?
The best time to plan your Hunter Valley day trip is between March to May. During these months, the landscape changes to a wonderland of vibrant reds and oranges as the leaves slowly fall.
The weather is also pleasant at this time of year, with temperatures that range between 15 and 25 degrees Celsius.
Travel tips
Decide on the wines you're interested in tasting before booking your Hunter Valley day tour and select one that accommodates your preferences.
If you have limited time in Australia, select a combination tour that visits other destinations, such as a local wildlife park.
If you're planning to visit the Hunter Valley region independently, book your wine tastings online before traveling to the area.
It's possible to make the journey to Hunter Valley on public transport, but it can be tricky. If you don't have access to a car, book a day trip instead, for ease.